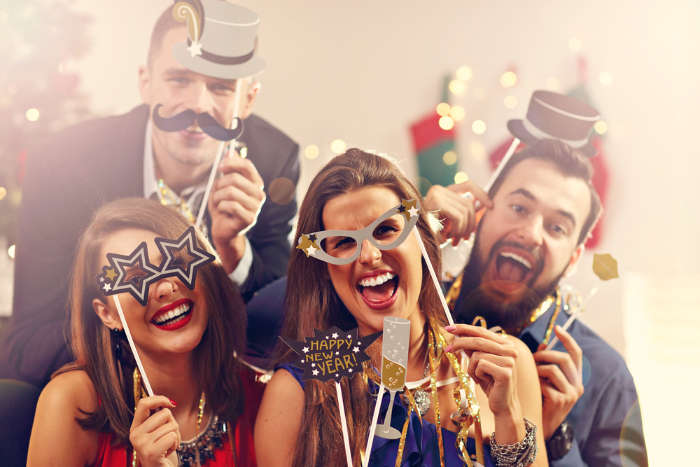 The New Year's Eve is a gala time everywhere in the world. One can spot wonderful and exciting feasts happening during this time. It is usually winter for the southern hemisphere and the countries lying in this region can have a lot of options to celebrate. So, if you are in Mexico, you can expect a fantastic time at the end of the year. To get you a glimpse of the areas worth going at the time of New Year in Mexico, here is a list of 10 places you must visit to witness the best new year celebration ever.
Where To Celebrate New Year In Mexico?
Curious about the Mexican New Year? Visiting these places will surely be an amazing experience. You can find newer, fresher, and better ideas to celebrate and welcome the New Year. Visiting such places where you spot enthralling and cheerful people all around, one is also filled with all the joy and positivity.
Plaza De La Constitution
Zocalo
Monterrey
Puerto Vallarta
Hotels & Resorts
Guadalajara
Mexico City
Cancun
Playa Del Carmen
National Museum Of Anthropology
1. Plaza De La Constitution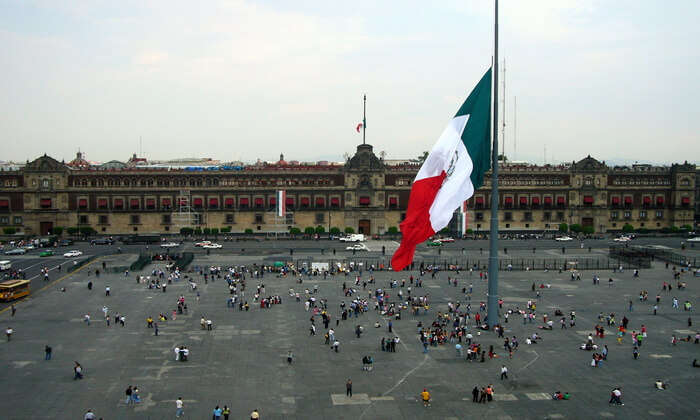 Image Source
This place is basically the area which adorns the traditional Mexican culture with all the festivities and spirits. It has fireworks, good food, streets are filled with creative and decorative lighting, and much more happens here. One can expect good times while celebrating the New Year in here. If you're game for a different kind of New Year, this is the place you should be headed to. Have a great time with your friends and family here.
Where To Stay: Barcelo Mexico Reforma,  Zocalo Central Mexico City
How To Reach: Located in the heart of the city, the Plaza de la Constitution is approachable and you can hire a taxi or take the metro. The place is located on Line 2 of the Mexico city Metro system.
Must Read: Christmas In Mexico: 9 Traditions That Reflect The True Beauty & Joy Of The Festival
2. Zocalo

It is the main street of the Mexico city. It has the New Year's celebration in the most vibrant manner. The fireworks, the grapes market, and the delicious cuisines being prepared at the restaurants on this street is something one can totally enjoy. Everyone has a gala time here and being a part of it feels amazing. The celebration goes on till late in the night. So, pack your bags and head to the Mexico City to enjoy at Zocalo like the Mexicans do.
Where To Stay: Gran Hotel Cludad de Mexico, Mexiqui
How To Reach: You can take  the metro and get down at the Metro Zocalo station. Zocalo is located on Line 2 of the Mexico city Metro system. Or you can hire a taxi from your location to here.
Suggested Read: Honeymoon In Mexico: 10 Romantic Ideas To Try In 2023
3. Monterrey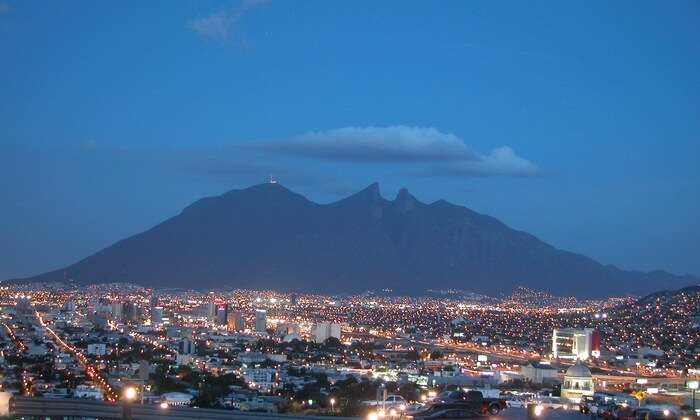 This place is at a distance of 100 miles from the United States. One can easily ride down to this place during the weekend prior to the New Year's Eve. The whole week can be spent knowing the Mexican traditions and cultures and then being a part of them on the New Year's Eve 2023. On the final day, one can have all the fun along with the cheerful crowd, fireworks, and good food. Overall this is a good place to go to celebrate your New Year 2023. Plan soon with your friends and family.
Where To Stay: The Monterey Hotel, Old Monterey Inn
How To Reach: Monterey has its own airport which goes by the name Monterey Regional Airport and if you so want you can fly to the destination. Greyhound Station in Salinas has a connecting service to Monterey and Amtrak's Coast Starlight Train passes through Salinas while traveling from Seattle, L.A, California and Washington. If you are coming from San Fransisco then car journey too is feasible and the route is scenic. 
Suggested Read: Mayan Ruins In Mexico: A Guide To Explore The Ancient Wonders Of The Glorious Civilization
4. Puerto Vallarta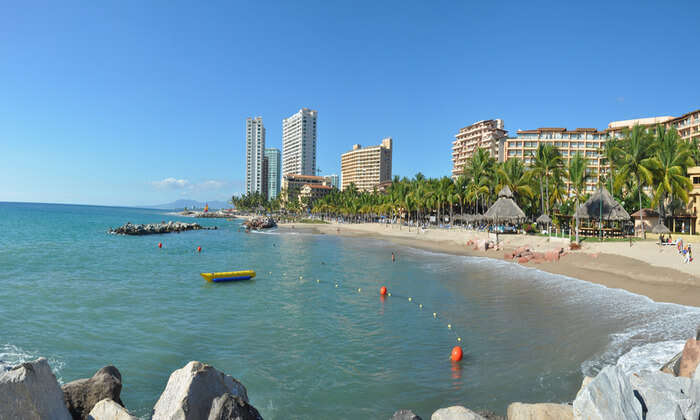 This is basically a popular beach destination. One can easily spend the New Year's Eve on this beach with people singing along with delicious food and a bottle of wine. Since this is a beach side, one can engage into private celebration too, which is otherwise difficult to find at the beginning of the year. The restaurants around can pump your mood with their amazing crowd, tasty mood, and great music. How does a beach party this New Year's Eve sound to you?
Where To Stay: Krystal Puerto Vallarta, Marriott Puerto Vallarta Resort & Spa
How To Reach: Puerto Vallarta is not well connected to the other parts of Mexico. However, you can fly to Puerto Vallarta. The nearest airport is at a distance of 8 kilometers. However, the flights are not regular so plan accordingly.
Suggested Read: 10 Spots For Snorkeling In Mexico Every Underwater Enthusiast Must Visit
5. Hotels & Resorts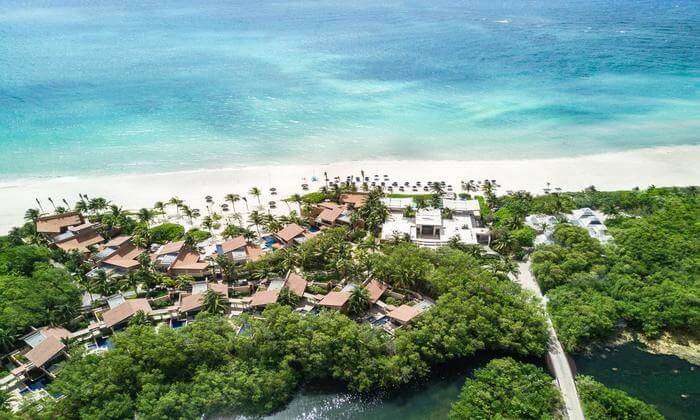 If there is no other place to head to, the hotels and resorts can be the best place to be. One can celebrate the New Year's Eve with unknown yet cordial people, and find new friends and connections. The hotels and resorts can get you a huge amount to pay, though. But whatever it is, it will definitely be fun to see the happy faces around and in indulging in some of the best food in the town. So head to the most hip resort in town and have the time of your life this New Year!
Suggested Read: 17 Best Things To Do In Mexico For A Memorable Holiday
---
Planning your holiday but confused about where to go? These travel stories help you find your best trip ever!
---
6. Guadalajara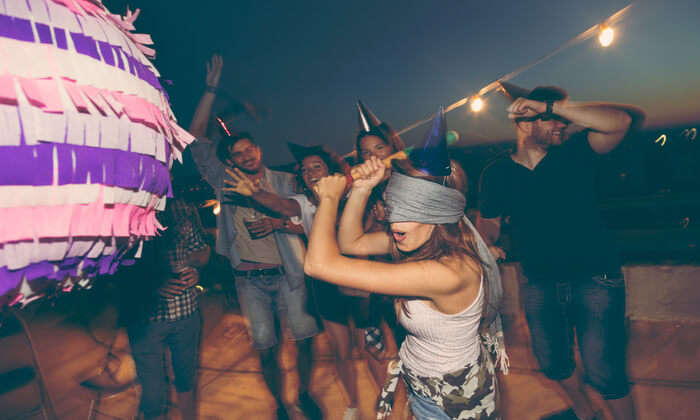 This place is fun to celebrate the New year in Mexico. Unlike other Mexican cities, here people love to celebrate the New Year outdoors. The markets are well lit up to adorn the items required for New Year celebrations like lentils, grapes, eggs and inner wear. It is a tradition to enjoy the New Year with breaking of the piñata. People dance on streets with great music and beats. There are other fascinations too of this place which are all a part of the local culture. Planning on breaking a piñata too this eve?
Where To Stay: Hilton Guadalajara, Hotel Fenix
How To Reach: The nearest airport from Guadalajara is located at a distance of 17 kilometers and serves both domestic and international flights.
Suggested Read: 9 Epic Lakes In Mexico That Will Take Your Breath Away!
7. Mexico City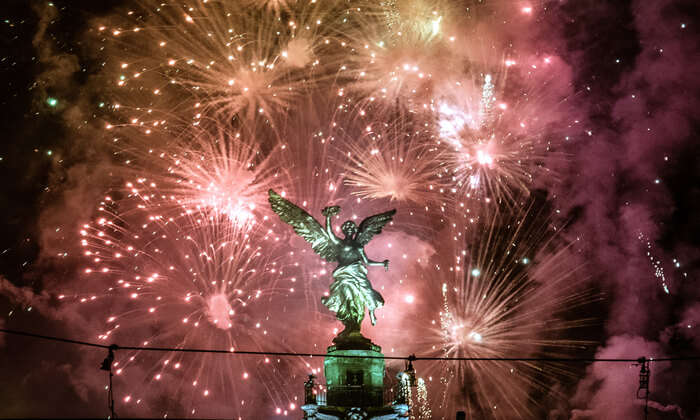 This capital city has got a lot of things to do and attractions during the New Year's Eve. The streets and high-end hotels have got a huge number of entertainment options. They will serve sumptuous food along with live music, games, interesting ways to carry on the traditional way of celebrating New year in Mexico, and much more. People are advised to not wear expensive or flamboyant party wear due to the quirky tradition of throwing open eggs on each other.
Where To Stay: Four Seasons Hotel Mexico city, Selina Mexico City Downtown
How To Reach: The Mexico city international airport has many domestic and international flights flying in and that probably is the best way to reach the city. You can also hire a taxi if you are hailing from a nearby city.
Suggested Read: 9 Best Places To Visit In Mexico In 2023 For A Soul- Satisfying Holiday!
8. Cancun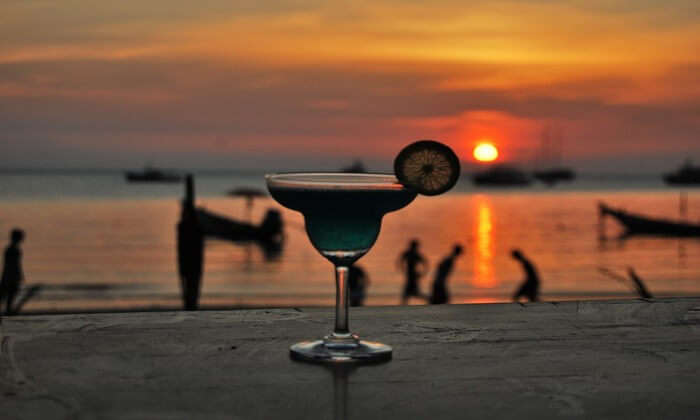 It is a popular  and your destination for most of the adventure sports-related activities. It is considered to be a legendary destination for New Year party celebration too and your Cancun new years eve will be lit. This city has already got so many tourist attractions and on the other hand, it does become a party destination at night. There are a lot of nightclubs in this place to zest up your party mood including the waterfront parties and their amazing experiences.
Where To Stay: Mayan Monkey Cancun, Hotel Emporio Cancun
How To Reach: Cancun International Airport is located in the city and all the major cities and countries around the world are well connected. 
                     Suggested Read: https://traveltriangle.com/blog/new-year-in-germany/
9. Playa Del Carmen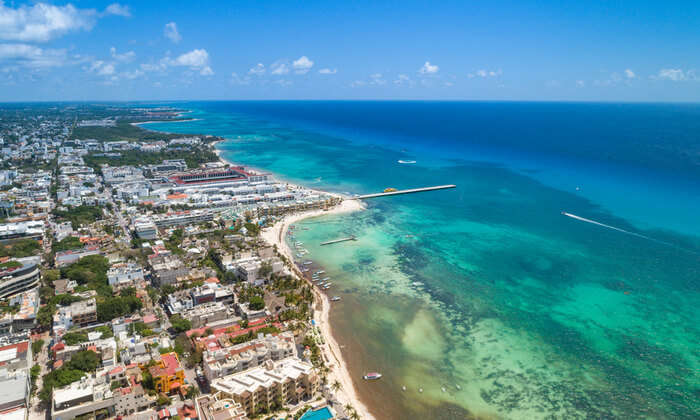 Image Source
It is yet another exciting and famous destination to party on New year in Mexico. The overwhelming crowd, the clubs on the streets with amazing atmosphere, and the pleasant areas to move in are some of the specialties of this place. People go crazy and wild to celebrate the New Year's Eve. They move from the clubs to streets to even beaches with their energy going higher with each place. They are awake till the wee hours to experience the first sun rays of the New Year.
Where To Stay: Playa del Carmen Hotel by H&A, Selina Playa del Carmen
How To Reach: The nearest airport is the Cancun International Airport which is around 45 minutes away. You can also take a ferry or hire a taxi if you are traveling from a nearby destination.
Suggested Read: Top 7 Churches in Mexico That You Ought To Visit For The Love Of Architecture
10. National Museum Of Anthropology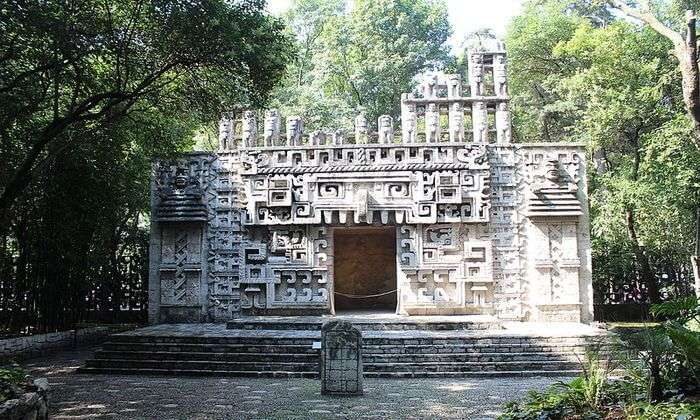 The museum may seem a bit out of place for the New Year celebration, but one can visit this place not just to know about the city and its rich culture but also the reasons behind the traditions on New Years Eve in Mexico city. One can easily find weird New Year traditions in Mexico and coming here can help you solve the mystery behind those. One can spend the day here before going to the party in the evening.
How To Reach: You can take a taxi or an Uber or maybe walk taking the Line 1 or Line 2 subway to the museum, considering the distance between where you are and the destination. 
             Suggested Read: https://traveltriangle.com/blog/new-year-in-australia/
How To Celebrate New Year In Mexico?
Now that you know all about the places you can go to celebrate your new year in Mexico, we know you must be wondering what is so special about it. So, here are some of the traditions that Mexicans follow which make it so very special!
Eat 12 Grapes Under 60 Seconds
Have A Late Dinner
Put Your Gold Ring In Your Drink
Watch The Fireworks
Burn The Negativity, Literally
Put Some Money In Your Shoes
Wander The Streets With Packed Bags
Sweep Your House
1. Eat 12 Grapes Under 60 Seconds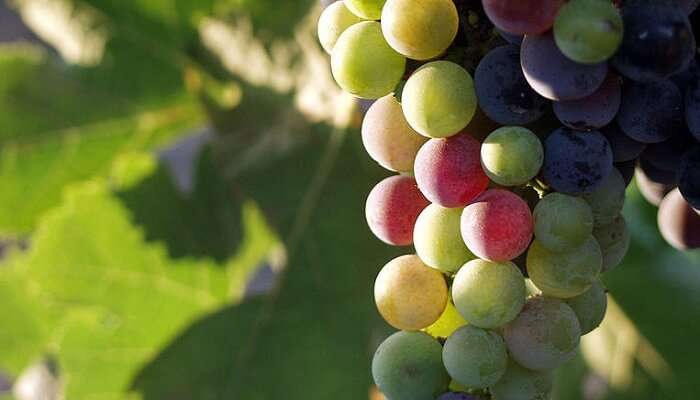 If you are looking for weird yet fun Mexican new year traditions then here is one. The tradition involves eating 12 grapes and making 12 wishes during the 60 second countdown to midnight. Sounds easy, no? Well, here is the twist. It is believed that if only you eat your 12 grapes before midnight that your wishes will come true.
Suggested Read: Cenote In Mexico: Get Ready To Celebrate Those Exotic Vacay Vibes Here
2. Have A Late Dinner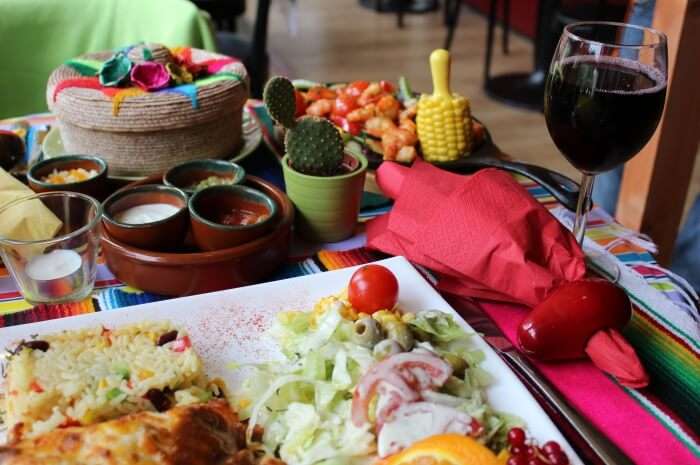 Mexicans are popular for having a tradition of late dinners as lunch is the largest meal of their day and dinner is kept light. However, one of the new year's traditions in Mexico involves not having your dinner till as late as 11 PM. If you really want to feel like a local and celebrate like one then this is what you can try.
3. Put Your Gold Ring In Your Drink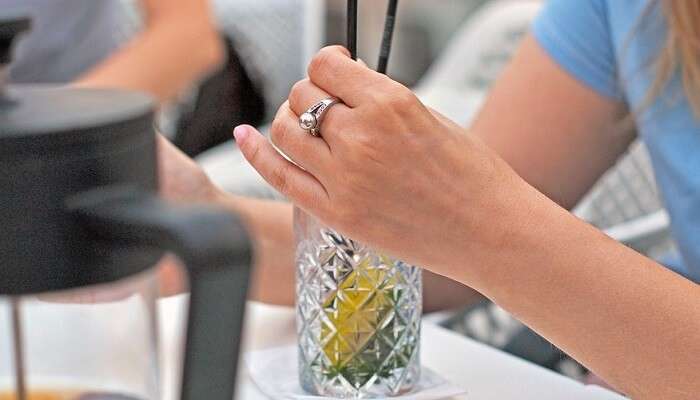 This might sound absurd but is one of the popular New year's traditions in Mexico. It is common to enter into the new year with a drink in hand and as soon as its midnight, the glasses clink. However, it is believed to bring added good luck if you drop your gold ring in your drink before saying 'salud'.
Suggested Read: Day Of The Dead 2023: Feel The Cheerful Spirit In Mexico, The Land Of Magical Realism
4. Watch The Fireworks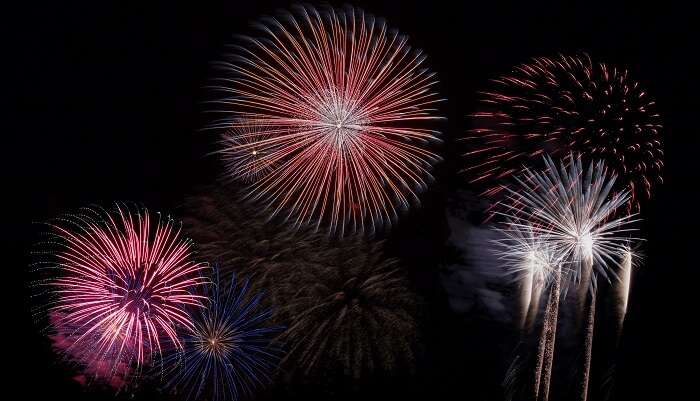 Your new year celebration in Mexico isn't complete without witnessing the fireworks. If you are bored with the bars, pubs and clubs then celebrating the new year outdoors is what you should  be doing. Go out and witness the sky being the gorgeous hues of red, green, pink and golden with sparkles.
5. Burn The Negativity, Literally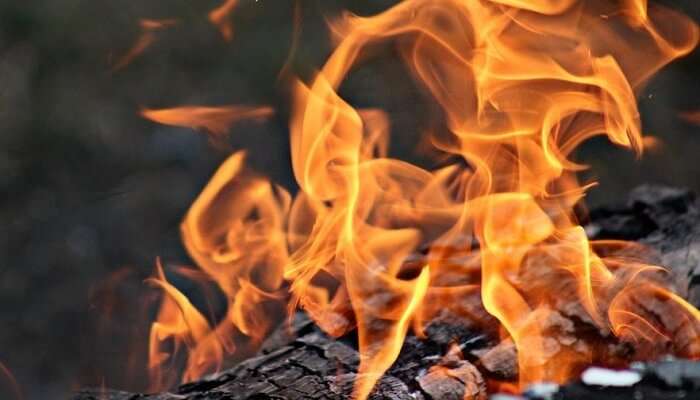 Propositos or resolution writing on new year's eve is one of the most common practices around the world. However, New year in Mexico also involves another tradition where in you can purify your bad thoughts and negative energies before starting new year. It involves compiling a list of all the bad deeds you have done or whatever negative has happened in the past year and then burning it. 
Suggested Read: Mexico In November: Have The Most Amazing Tour To Mexico City In Winters
6. Put Some Money In Your Shoes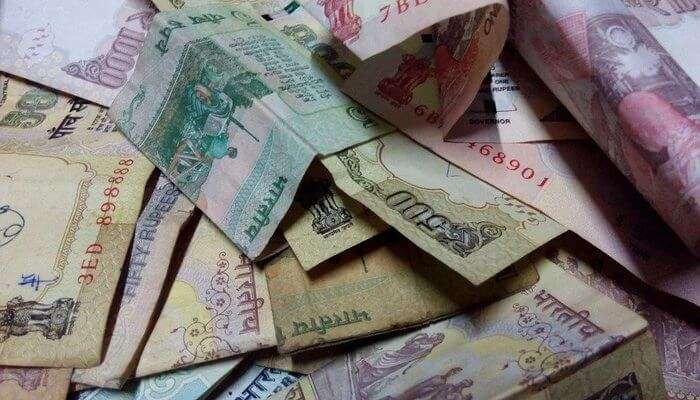 New year celebration in Mexico can be weird because of the traditions but it is exciting too. The tradition is exactly the same as it sounds.  It is believed that if you keep some money in your shoes you will have a great year ahead. It is also said that just holding money in your hand while the ball drops will bring good fortune.
7. Wander The Streets With Packed Bags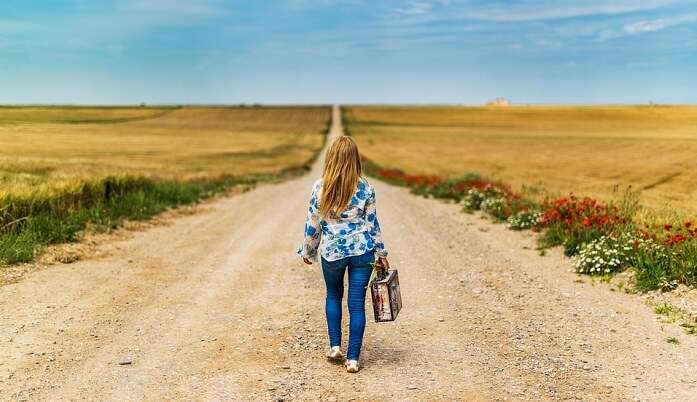 Okay so basically if you do this you are celebrating your new year in Mexico. If what you wish for your new year 2023 is too travel far and long then doing a trial run of packing your essentials in a suitcase and wandering on the streets, even around the block is said to help you fulfill your desire to travel.
Suggested Read: 5 Cruises In Mexico That Will Help You Explore The Latin Country!
8. Sweep Your House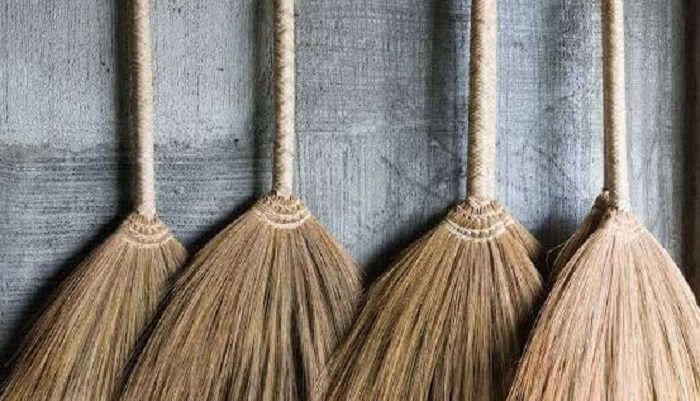 If you felt like its only on Diwali that you could do that then guess what? You were wrong! Sweeping the house is one of the classic ways of ensuring good fortune in the coming year and doing it on New year in Mexico is believed to be a good thing. Sweeping the house and cleaning the floor is said to send away all the bad vibes and negative energies and attract positivity and good luck.
Further Read: 10 Charming Mexico Wedding Venues For Your Dream Wedding
Add some vibrance, colours and newer customs and traditions added to your new year. Celebrate your new year in Mexico and have the time of your life. Plan your trip soon and grab some great deals on TravelTriangle for your Mexico tour! Feliz año nuevo! That is how you say Happy New Year in Mexican!
Disclaimer: TravelTriangle claims no credit for images featured on our blog site unless otherwise noted. All visual content is copyrighted to its respectful owners. We try to link back to original sources whenever possible. If you own the rights to any of the images, and do not wish them to appear on TravelTriangle, please contact us and they will be promptly removed. We believe in providing proper attribution to the original author, artist or photographer.
Please Note: Any information published by TravelTriangle in any form of content is not intended to be a substitute for any kind of medical advice, and one must not take any action before consulting a professional medical expert of their own choice.
Frequently Asked Questions About New Year In Mexico
How is New Year's day celebrated in Mexico?
New Year in Mexico is celebrated by lighting fireworks and raising champagne glasses.
Which year did New Mexico become a state?
Mexico became a state on 6th January 1912 which is still one of the most important days in Mexican history.
What do people eat on New Year's in Mexico?
There is a tradition in Mexico city wherein people enter the new years by eating 12 grapes and other than that the popular Mexican new year food includes Bacalao, dried salted codfish and sweet dishes.
What time is New Year in Mexico?
New year in Mexico is celebrated on 1st January, just like the rest of the world.
Why do Mexicans eat grapes on New Year?
Mexicans eat grapes on New Years as a part of their traditions. It is believed that eating 12 grapes in 60 seconds before the clock strikes 12 and asking for 12 wishes will have them granted.