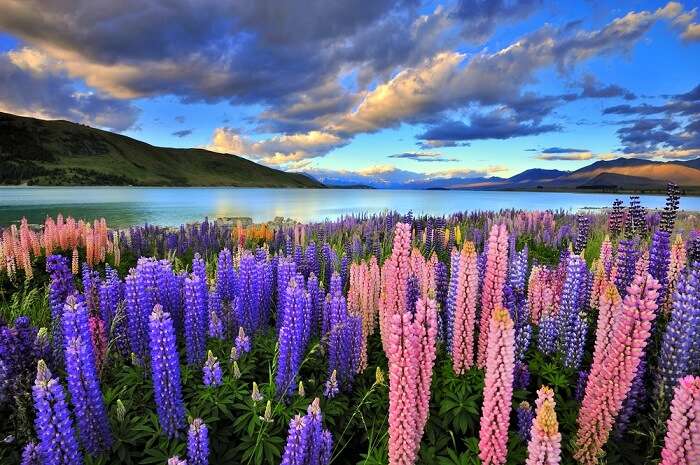 New Zealand is a very popular tourist destination because of all the untouched natural beauty. But what really seems to be popular is the South Island located in New Zealand. The place is absolutely stunning and offers diverse scenic views. This beauty is also easy to access to and visit. The Island is well-known for its lakes, glaciers and lush green mountains. The Southern Alps can be found here as well as many national parks and reserves. New Zealand's South Island is now booming because of all the wonderful opportunities that it offers to its tourists. If you are wondering just why this is, then read on:
What Makes South Island In New Zealand Tick!
Want to find out what's making this beautiful island a hit among travelers? We have put some major reasons below for you to check out on your next trip:
1. The breathtaking landscapes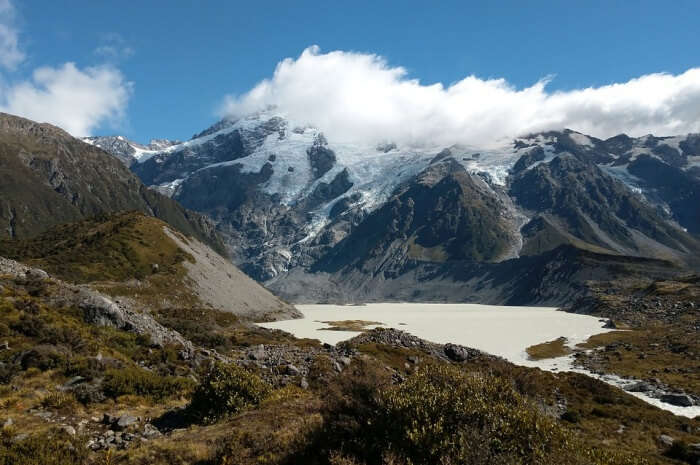 Since South Island is well-known for its natural beauty, you will find plenty of raw, untouched natural wonders. If you visit a place like the West Coast you will find mountain peaks, rainforests, glaciers, and lakes. The population here is very sparse so you won't have to worry about a crowd. There are over 140 glaciers here that continue to flow down and one of them meet a rainforest. This is the second place in the world where a glacier meets a rainforest. You can access two of these glaciers easily by hiking the mountains and passing through different caves. You can also visit some famous places like Thunder Creek Falls, Lake Wanaka or Pelorus Bridge which was shot in the movie 'Hobbit'.
Must Read: New Zealand In January: A Detailed Guide For Your Next Summery Winter Trip!
2. The opportunity to get close to wildlife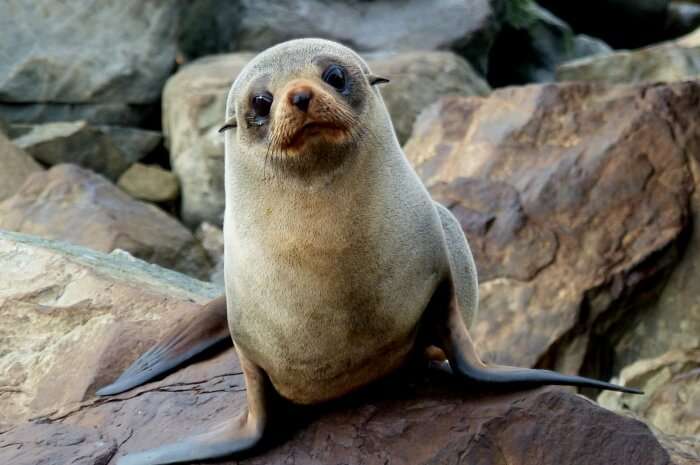 South Island in New Zealand is home to some very famous regions. One of them includes the very famous Marlborough. The area isn't just famous for its wineries but also its unique wildlife. A large number of valleys that are jutting out of the sea are called Marlborough Sounds. You can find different species of marine life as well as birds. If you take a ferry on the water, you will be able to come across seals, dolphins, whales, and penguins in their natural habitat. You can take a hike as well to experience the true beauty and the sounds that you will find in this place.
3. The island's recreational activities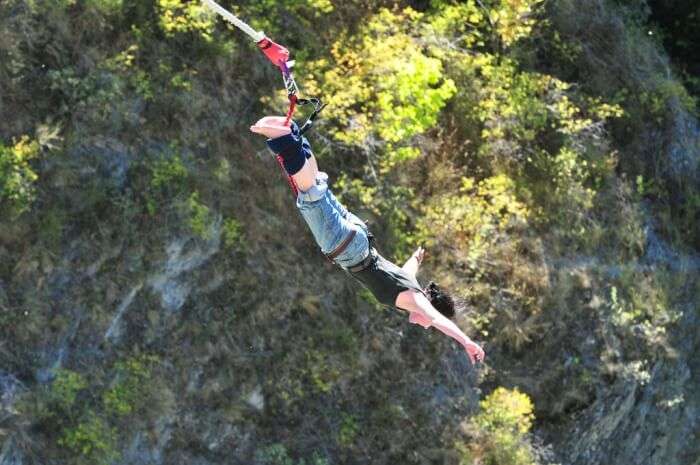 Since the Island isn't very populated, this means that there are many fun activities to take part in! You can go skydiving, take a gondola ride or take a hot air balloon ride over the Southern Alps while the sunsets over the mountains. Apart from this, you can also go bungee jumping or swinging across the Nevis River. If you prefer other sports, you can go luging down the mountains or take a shot over the jet boat which is only found in New Zealand South Island. You are hurled down the river at almost 85 km/h on a jet boat and you get some beautiful views. You can also find plenty of zip lines here if you want something more thrilling. You can also go kayaking and cycling around town.
Suggested Read: Top 7 Museums In New Zealand Canvasing The Socio-cultural History Of The Country
4. Middle Earth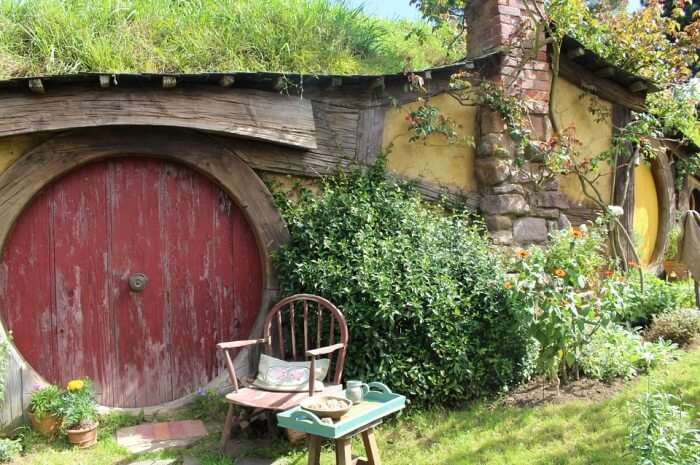 Almost every Lord of the Rings fan will know of this special spot where Frodo jumped on Gandalf's eagle and flew to Middle Earth. You have to take a helicopter to get here and you will have to sign up for the Lord of the Rings tour which goes on for about 3 and a half hours. The helicopter will take you into Isengard and around the Misty Mountains and finally to the Ford of Bruinen. A scene from the movie was actually shot here and they moved around the place in a helicopter. Apart from the celebrity importance, the view you find here is nothing short of picturesque, snow-covered mountain peaks, glaciers and multiple levels of waterfalls.
5. The eighth wonder of the world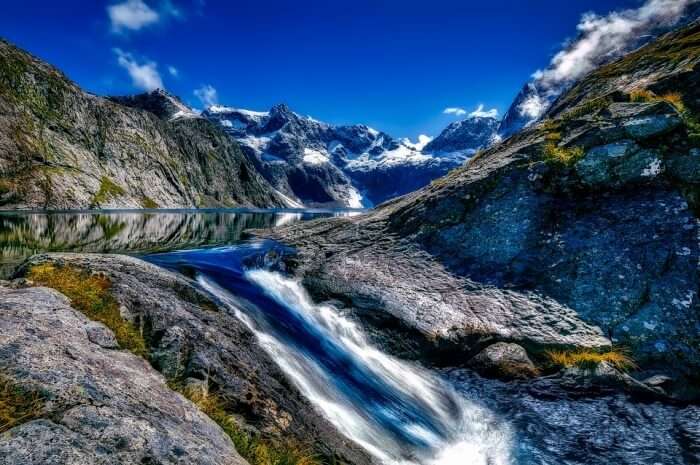 Milford Sound hasn't officially been called the eighth wonder of the world, except when Rudyard Kipling mentioned it in his book. But this place in South Island in New Zealand will prove exactly why he felt it was justified. If you are thinking of breathtaking, then think again. The fiord here is located in the Fiordland National Park and is part of the Unesco World region. No matter what the weather might be like in other places, the rainforests and waterfalls here gush down the sides. The view is beautiful and is home to penguins, dolphins and fur seals. Rare corals and marine life can be found here as well.
Suggested Read: Islands Near New Zealand: Lose Yourself In These Places On The Southern End Of The Earth
6. The southern city of Dunedin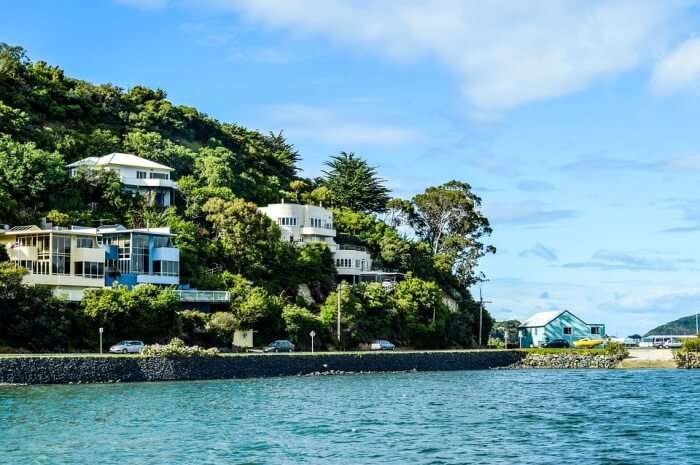 This city is rich with Scottish architecture, heritage and the amazing wildlife that lives in the Otago Peninsula. Dunedin was also visited by Rudyard Kipling because of its Edwardian and Victorian architecture and literature. If the wildlife is what you want to observe, you can visit the Royal Albatross Center to see the main colony that stays on the Otago Peninsula. The world's rarest penguins can be found here which have yellow eyes. Fur seals and sea lions also reside in the Peninsula. The Cadbury Chocolate festival takes place on the steepest street where thousands of hard chocolates are rolled down the hill and towards the crowds.
7. The opportunity to go golfing in a scenic environment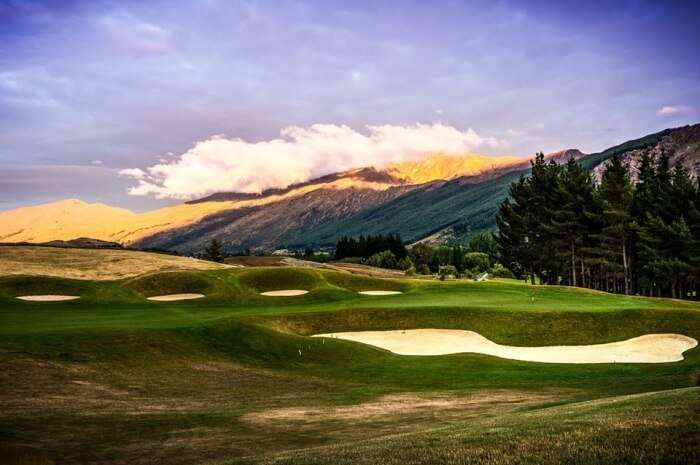 Queenstown provides plenty of golfing spots for you if you want high end golfing resorts or if you want a more rustic course. Some of the best resort style golfing resorts include The Hills and Millbrook. They all have their own unique courses and features along the way. If you want a more laid back place to golf, you can visit Queenstown Golf Club which is located on Lake Wakatipu and offers a remarkable experience on the shores of the lake. The Arrowtown Village in New Zealand offers a very unique golfing experience which has different courses and different layouts depending on your preference and choices.
Suggested Read: These Temples In Auckland, New Zealand, Will Fill You With Divine Bliss
8. The Nelson and Abel Tasman National Park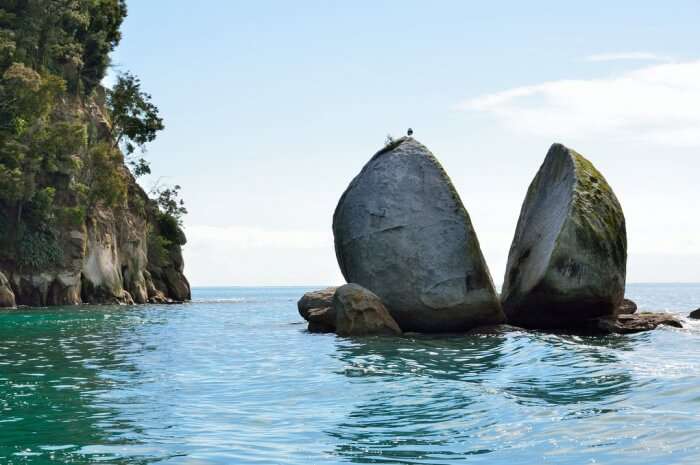 This region in New Zealand South Island is the ideal example of golden beaches and crystal blue waters. The protected park has the perfect opportunities to explore nature and wildlife. There are also plenty of opportunities for those who want to head outdoors. There are many fun activities that you can go for such as white water rafting, kayaking, rock climbing, mountain biking, sailing, trekking with horses too and swimming with marine life. The Nelson area is well-known for its delicious seafood dishes and the sunny climate is the reason for the fresh produce, fruits, and grapes. The great cyclist's trail lets you cycle around the region, explore some natural beauty as well as enjoy some delicious food.
9. Mt. Aoraki Cook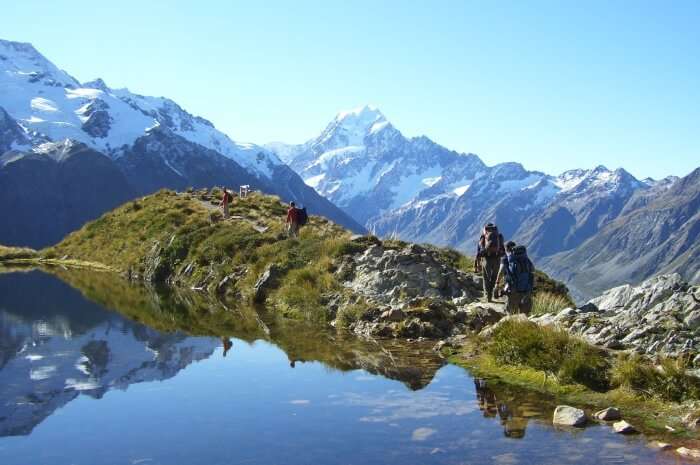 This famous mountain forms a part of the Southern Alps and is the tallest mountain in New Zealand. It is 3,724m high and can be found in the Mackenzie region in South Island. It is famous for its starry skies and you can find the Aoraki Cooks's Hillary Alpine Centre and Planetarium here. The planetarium holds tours for stargazing at its best. The 3D theatre has about 126 seats and offers a beautiful view of the stars at night. The mountain is a dark sky reserve because the view from the top at night is free from pollution and you can observe the stars very clearly.
Suggested Read: Scuba Diving In Auckland: Get Ready To Swim With Deep Sea Marine Life In New Zealand
10. Stewart Island and Southland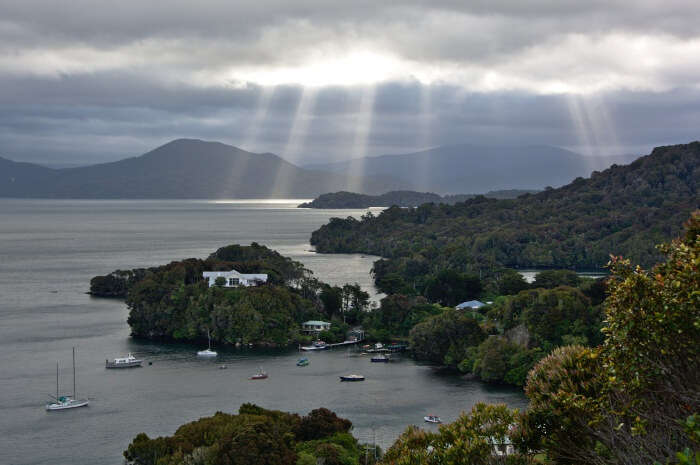 The landscapes that can be found in Southland is nothing short of breathtaking and almost every area remains untouched and unexplored. In Caitlins Bay, you will be able to find a 180 million-year-old fossil forest. If you are interested in fossils, you will be able to see fallen trees, stumps and remains of ferns. They can be accessed from nearby if you take a cruise or from a higher platform. There is a place called Bluff which is well-known for its massive oysters and holds an annual oyster festival where delicious meals are cooked. If you visit Stewart Island, you may be able to come across the very rare brown kiwi that roams in the wild.
Further Read: Museums In Christchurch: 7 Places To Explore New Zealand's Greatest Treasures
New Zealand's South Island is now booming for a variety of reasons. The most popular reason is all the vast opportunities it provides for everyone. There is so much to see and do. It is impossible to run out of things to do in South Island. There is something for everyone on the island – natural beauty, history, and delicious food. No wonder the place is climbing up the popularity charts! So, why wait? Plan your holiday in New Zealand and get a chance to make all your dreams come true in just one amazing place – South Island.
---
Looking To Book An International Honeymoon?
Book memorable honeymoon on TravelTriangle with 650+ verified travel agents for 65+ domestic and international destinations.
---