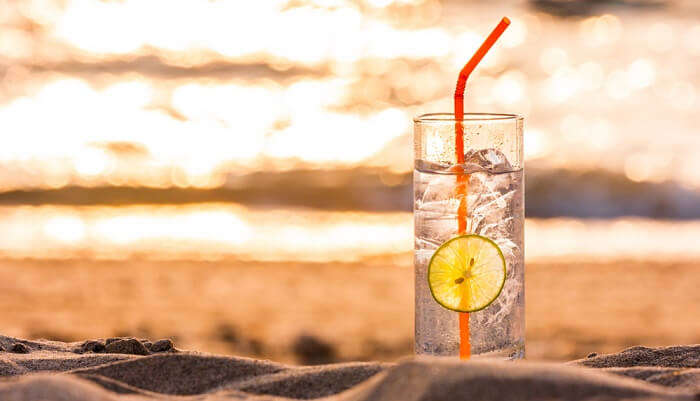 A gem that Indian tourism is proud of, Andaman and Nicobar islands is full of possibilities, whether you're traveling with family, your better half or even solo. There is so much to see, so much to do! But as the evening fades away and night knocks on the door, many people believe, it all ceases. True, if we talk about nightlife in Andaman, we cannot expect crazy party scenario. But is that all nightlife should be about, anyway? This blog post is here for expanding horizons, giving you ideas about how you could make a night stunning while vacationing in the Andamans. So without further ado, let us begin.
Nightlife In Andaman: 6 Must-Have Experiences
Here's everything you need to know about the nightlife in Andaman. Keep scrolling down and read along to know more about what you can do in Andaman at night!
6. Floating Restaurant: An Exotic Experience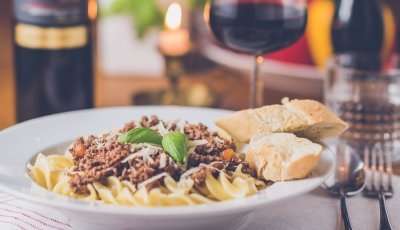 Image Credit: Janko Ferlič for Wikimedia Commons
Visiting Andaman with your beloved and wondering what to do? Head to the Floating restaurant in Andaman and gorge on delicious delicacies. Undoubtedly a romantic dinner is one of the best ways to enjoy the nightlife in Andaman. Make your vacation extra special by relishing a delicious meal at the Floating restaurant while savouring the serene view and ambience.
Ideal For: Couples, families
Where: Andaman
Suggested Read:14 Thrilling Water Sports In Andaman: No Swimming Required!
5. Cruises: Savor The Tranquil View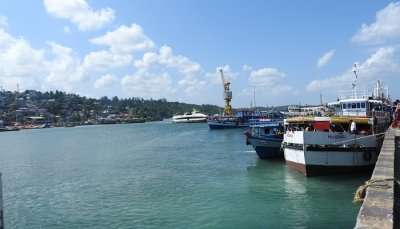 Image Credit: Yercaud-elango for Wikimedia Commons
Imagine witnessing the main attractions of Andaman while sailing through the waters. In Andaman, you can live your dreams of cruising under the moonlight. You can choose from two types of cruises and both are equally extraordinary. The operators offer Andaman Dolphin Evening Cruising and Special night cruise. Choose the option which fills you with excitement and make the most of your trip. You can also spot some of the best places to visit in Andaman during your journey. 
Ideal For: Couples, families
Where: Andaman
4. Trekking: Explore The Jungle After Sunset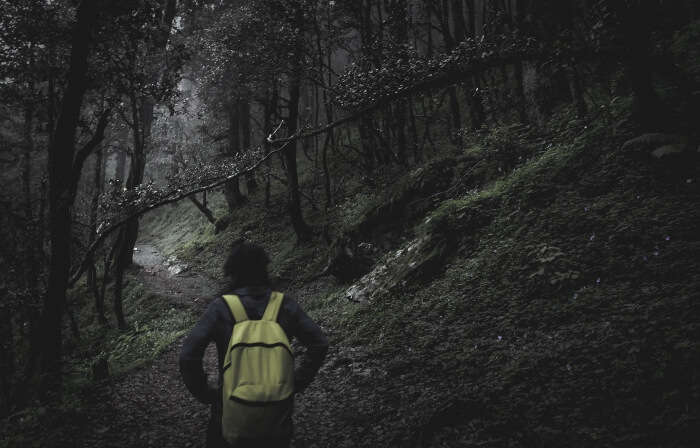 Trekking is among the best things to do in Andaman if you are looking to immerse in nature and leave the city life behind for a while. But the thrill that creeps in at night is unlike any other adventure! If you're someone in search for adrenaline rush, wishing to connect with nature like never before, jungle trekking might be your version of amazing nightlife in Andaman. But, regardless of how excited and prepared you may be, make sure you are indeed being accompanied by professional guide who knows the jungles in and out.
If you'd rather be on the safer side of it, stay away from jungles and just explore the safer locales. Again, you must be advised by professionals regarding the same.
Ideal For: Adventure-seekers
Where: Saddle Peak, Mount Harriet National Park and Baratang – Limestone Caves
Suggested Read:Our Honeymoon Trip To Andaman In April Was An Experience We'd Cherish For Lifelong!
3. Beaches: Romantic Candle Light Dinner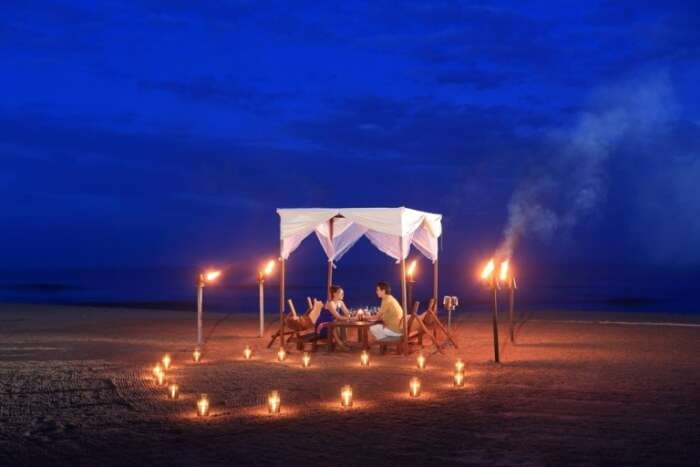 Who said Andaman Nicobar nightlife only has to be about a party or adventure. When you have your love by your side there is nothing better to wish for! Except for a candlelight dinner under the star-lit sky, beside the gambolling sea. You can choose to either go to one of the beach restaurants and cafes in Andaman or request a beach candlelight dinner by speaking to your beach resort's staff.
Ideal For: Couples
Where: Havelock Island Beach Resort, Something Different – A Beachside Cafe, and Sea Shell Havelock
2. Bar Hopping: Party Like Never Before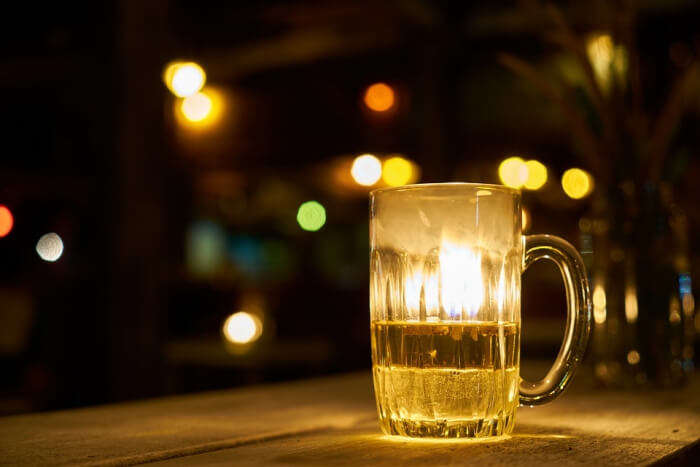 Since we are talking about Andaman nightlife, we could not let the list be finished without mentioning the bar hopping scenario in the archipelago. Havelock Island and Port Blair are two major places in Andamans with some pubs and bars which you must consider for entertainment and nightlife in Andaman. However, please note, these bars are not the kinds you'd expect, they are rather simple and have strict closing times, so please confirm before planning. These bars are the best party places in Andaman for all cocktail lovers. Also, have a vehicle arranged in advance as you cannot rely on the availability of public transport.
Ideal For: Group of friends, couples
Best Nightclubs In Andaman And Nicobar Islands: Venom Bar and Pink Fly Lounge
Suggested Read:Top 53 Places To Visit In Andaman
1. Beach Camping And Bonfire: Have Some Fun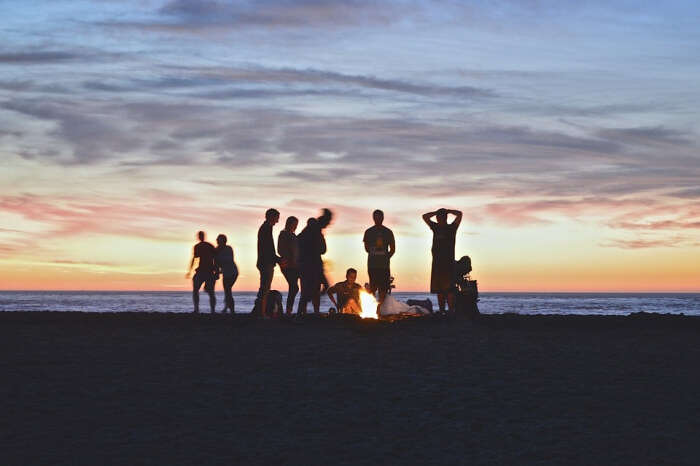 When you plan a vacation with your friends, the experience is completed with camping and bonfire. Andaman serves as a perfect destination where you can pitch your tents at a picturesque beach for the night, gather around the bonfire, singing along the tunes of acoustic guitar. Or maybe dancing the night away with the music in your Bluetooth speakers. This is the nightlife in Andaman as you please!
Ideal For: Group of friends
Best Beaches In Andaman: Radhanagar Beach, Elephant Beach, Wandoor Beach and Wandoor
How To Reach Andaman
Andaman can only be reached by flights as there are no rail or road routes available. Port Blair International Airport is the nearest airport and it is well-connected with all the major cities in India like Chennai, Kolkata, and Delhi. You can take a cab from the airport and reach Andaman and Nicobar islands in around 40 minutes. If you are wondering how will you travel to one place to another while you are in Andaman then you will be glad to know that government ferries are available.
Suggested Read:Best Things To Do On A 6 Day Honeymoon Trip To Andaman
Best Time To Visit Andaman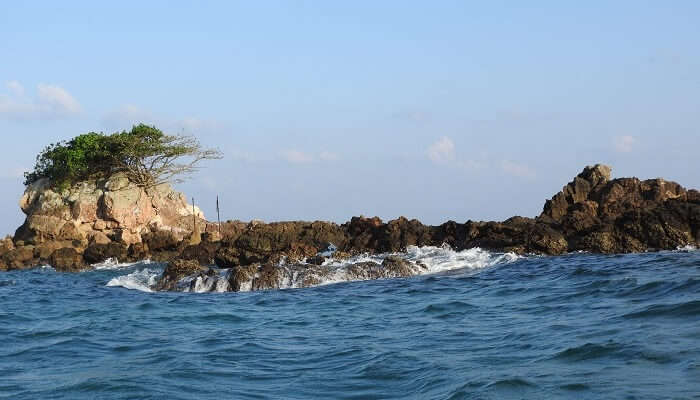 Image Credit: Wikimedia Commons
Andaman is a beautiful destination for all kinds of travelers. Whether you are an adventure buff or a beach lover, Andaman is the perfect spot for both. To enjoy all that Andaman has to offer, you should visit it when the weather is pleasant and you can try all the adventurous things. Summer season is considered as the best time to visit Andaman Nicobar nightlife. In this season you can try all the thrilling activities and relax at the turquoise beaches without worrying about rain. Visit Andaman between April to June and make the most of your vacation by relaxing at the shimmering beaches, trying the local cuisine, and indulging in various water sports.
Suggested Read:25 Best Beaches In Andaman & Nicobar Islands
With all these plans in mind, your nights in Andaman would indeed be star-studded. Just make sure you avoid any hassles before, during, and after your holiday in Andaman! Do let us know how your trip turned out to be in the comment section below!
For our editorial codes of conduct and copyright disclaimer, please click here.
Frequently Asked Questions About Nightlife In Andaman
Is Andaman a party place?

There are pubs and hookah bars in Andaman that is a great party destination. The two places must-visit for party animals are Havelock Island and Port Blair.

What can I buy in Andaman?

Various famous things to buy in Andaman are local items of craft, bamboo goods, other cute wearable stuff, pearls, shell ornaments, spices and many more things.

What is the best time to visit Andaman?

The best time to visit Andaman is from November to May. The weather here is always pleasant with minimum fluctuations in the temperature. However, one should avoid visiting in monsoons because of the high tidal waves and incessant rains.

Is alcohol available in Andaman?

Yes, alcohol is available in Andaman. There are various government-owned liquor shops which sell liquor.

Is Andaman good for honeymoon?

Yes, Andaman is a good place for honeymoon and the ideal time to go for a honeymoon is from October to May. the Havelock and Neil island here is the perfect island for couples and offer thrilling activities for couples to enjoy.

How do I get to Havelock island?

The best way to reach Havelock is by the air-conditioned catamaran ferry. It just takes 90 minutes from Port Blair. You can also opt for government ferry services which take about 2 and a half hours.

What should I wear in Andaman?

When on your trip to Andaman, wear light clothes, hat and sunglasses, light shorts or pants in Andaman.

Which are some of the best beaches in Andaman?

Some of the best beaches in Andaman are Radhanagar Beach, Wandoor Beach and Elephant Beach, Wandoor. You can pitch in your tent at these beaches and have a stunning nightlife experience here.

Is Andaman a good night party place?

Andaman is a serene beach destination which is known mostly for its beautiful pristine beaches and not the nightlife. Although there are many pubs and hookah bars on the island which also host some extravagant parties and events. Havelock Island and Port Blair are the two best places to enjoy the vibrant nightlife in Andaman.

What currency is used in Andaman?

Indian Rupees is used in the Andaman Islands and there are exchange currency booths at the airport. And alongside that one can withdraw Indian rupees from the ATM's there.

Is alcohol available in Andaman?

Andaman and Nicobar is not a dry area and liquor are permitted here. There are government-owned liquor shops which deals in the sale of liquor. But still, there are some restrictions done on some parts.
---
Looking To Book A Holiday Package?
---
People Also Read:
Nightlife In Gangtok Nightlife In Vadodara Nightlife In Cochin