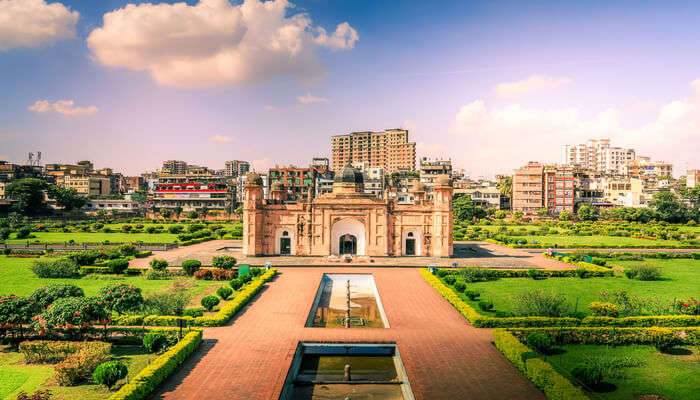 Aurangabad, a medieval city named after Mughal emperor Aurangzeb, is immensely blessed with beauty, culture, ancient caves and sanctity. The places to visit in Aurangabad attract a heap of national as well as international tourists every year. Regarded as one of Maharstra's perfect weekend getaways, this quaint medieval city is a perfect city to explore with your friends, family or alone.You may recall Aurangabad from the beautiful and famous Bibi ka Maqbara but it's not the only place that puts this city in Maharashtra on map. There are so many other attractions, historically important and admirable, that deserve your time and attention on your vacation.
Top 30 Places To Visit In Aurangabad Maharashtra
Here is a list of top Aurangabad places to visit that are absolutely worth visiting for an enthralling vacation like never before. Some of these places show excellent Mughal architecture and hold some religious significance that will give you a great insight into the history and heritage of Aurangabad. Let's get started!
Ajanta & Ellora Caves – To Seek Enlightenment
Bibi Ka Maqbara – A Replica Of Taj Mahal
Daulatabad Fort – One Of The Seven Wonders Of Maharashtra
Grishneshwar Temple – For A Divine Holiday
Pitalkhora Caves – Buddhist Architecture
Siddharth Garden and Zoo – A Famous Picnic Spot
Shivaji Maharaj Museum – Relish The History
Goga Baba Hill – For Some Peace & Tranquility
Sunheri Mahal – The Purest Form Of Royal Architecture
Gul Mandi – For Shopaholics
Bani Begum Garden – Marvel At The Mughal Architecture
Panchakki – An Ideal  Hangout Spot For Picnickers
Khuldabad – The Valley Of Saints
Salim Ali Lake – Ideal For Bird-Watching
Bhadra Maruti – An Ancient Temple
Himroo Factory – For Ancient Handweaving
Dargah Of Pir İsmail – In The Memory Of Pir Ismail
Killa Arak – The Throne Room Of Aurangzeb
Jayakwadi Dam – A beautiful sightseeing spot
Aurangabad Caves – For A Religious Tour
Connaught Place – For A shopping Spree
Jama Mosque – A Religious Structure
Dargah Baba Shah Musafir – In Memory Of Baba Shah Musafir
Himayat Bagh – A Natural Wonder
Naukhanda Palace – An Ancient Architecture
Zainuddin Shirzai's Maqbara – An Historic Affair
Lonar Crater Lake – Serene Spot
Parli Vaidyanath Jyotirlinga Temple – Seek Blessings
Prozone Mall – Shop Till You Drop
Tulja Bhavani Temple – A Blend Of Architecture & Religion
1. Ajanta & Ellora Caves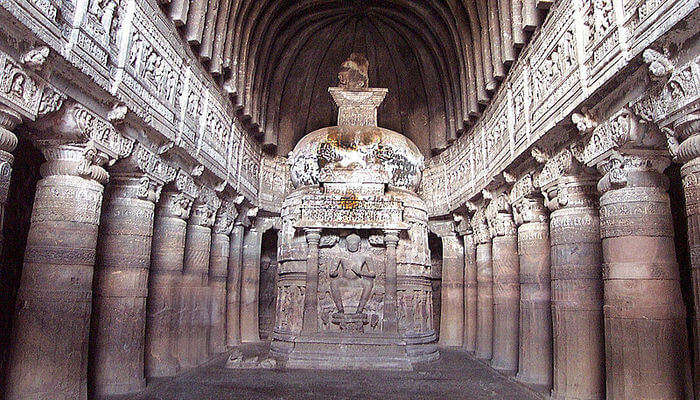 Image Source Dated back to the 2nd century, Ajanta & Ellora Caves are one of the most visited sites of Aurangabad Maharashtra. Declared as a World Heritage Site by UNESCO since 1983, these caves are a brilliant example of ancient Indian rock architecture. Murals, paintings, and carvings on the walls of these caves represent three different religions, namely Buddhism, Jainism and Hinduism, it is one of the best tourist places in Aurangabad. Historians believe that ancient Buddhist monks used these caves for seeking enlightenment. The Ajanta Caves itself have around 30 rock-cut Buddhist cave monuments while Ellora Caves have around 34 cave monuments. The Kailasa in Ellora Cave 16 is regarded as the world's largest megalith unearthing, which is carved out of a single rock. It is a splendid epitome of Dravidian architecture showcasing the skilled workmanship of that period. Other prominent caves that are popular among tourists include Vishwakarma (cave 10) Dashavatara ( cave 15), Rameshvara (cave 21) and IndraSabha (cave 32), these caves are also amongst one of the best places to visit near Shirdi. Location: Ellora Cave Rd, Ellora, Maharashtra 431102 Timings: 6 am to 6 pm Entry fee: NA
Must Read: 6 Best Places For Water Sports In Maharashtra You Must Experience In 2022!
2. Bibi Ka Maqbara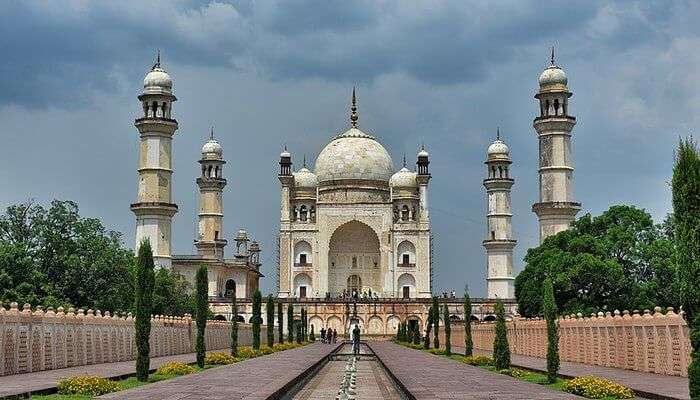 Image Source Bibi Ka Maqbara is a replica of the famous love symbol Taj Mahal and is one of the most historical places to visit in Aurangabad. Looked after by the Archeological Survey of India, this mausoleum was built by Prince Azam Shah, who was Aurangzeb's son, in memory of his beloved mother Begum Rabia Durani. Called Mini Taj, this tomb will leave you awestruck with its exquisite marbles adorned up to the dado level. These marbles are said to be brought from the mines of Jaipur. As per the inscription laid on the main entrance, Bibi Ka Maqbara was erected by Ata-ullah and Hanspat Rai, two famous architects of the Mughal Empire.The mausoleum is erected on a square platform and is embraced by four minarets at its corners. There is also a mosque in and an archaeological museum just behind making it one of the best tourist places in Aurangabad. Location: Begumpura, Aurangabad, Maharashtra 431004 Timings:8 am to 8 pm Entry fee: INR 10
Suggested Read: The Staircase Waterfall In Maharashtra: A Hidden Gem That We Bet You'd Love To Explore!
3. Daulatabad Fort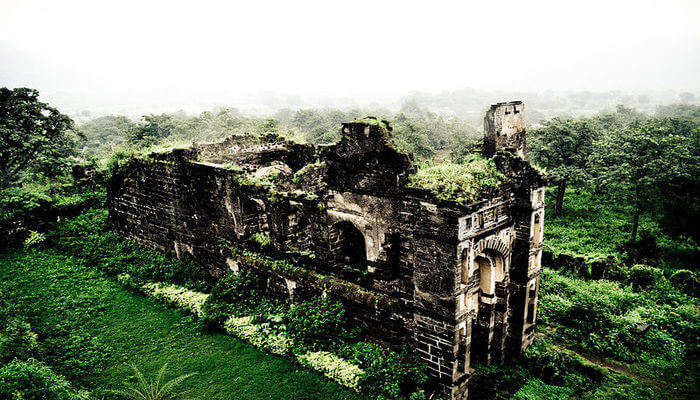 Image Source Also known as Devagiri Fort, this glorious fortress stands tall on a 200 metres conical hill that is perched about 200m above the sea level. Constructed during the 12th century, this powerful ancient fortification is known as one of the 'seven wonders of Maharashtra' and is undeniably one of the top places to visit in Aurangabad. Perhaps one of the most alluring features of Daulatabad Fort is the staggering views of the entire city from the summit. One need to climb around 750 odd steps up to reach the pinnacle and enjoy the views. Representing the cultural heritage of Maharashtra, this fortress also houses some of the most wonderful monuments like Chini Mahal, Chand Minar, and Elephant Tank make this attraction one of the best tourist places in Aurangabad. Location: MH SH 22, Daulatabad, Maharashtra 431002 Timings: 8 am to 6 pm Entry fee: Starts from INR 10
Suggested Read: 22 Absolutely Breathtaking Places To Visit In Monsoon In Maharashtra In 2022
4. Grishneshwar Temple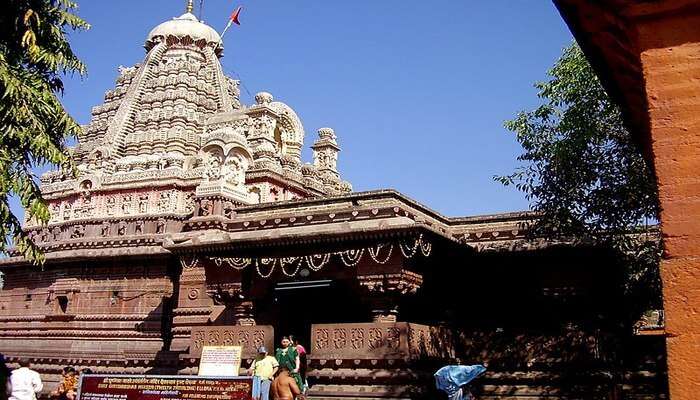 Image Source Located just around 1km away from Ellora caves, this ancient temple is considered to be a significant shrine among Hindu devotees and also one of the best Aurangabad places to visit. Grishneshwar Temple is said to be the 12th 'Jyotirlinga' on earth. Legends believe that the hot spring flowing inside the sanctum within the temple holds the divine power to cleanse one's heart and soul. This revered Hindu temple is one of the must-visit places to visit in Aurangabad for couples and one of the best temples in Maharashtra to visit. Built in pre-historical architectural style with red bricks, this holy shrine is composed of a five-tier shikara and exudes spirituality and divinity, it is one of the best Aurangabad tourist places. The temple was demolished in the 14th century by the Delhi Sultanate, but was reconstructed by Maloji Bhosale in the 16th century and later again by Rani Ahilyabhai Holkar in the 18th century. Be ready to get hypnotised with the ancient carvings and sculptures of Hindu deities inside the temple. Location: Mahesh Hospital, Verul, Maharashtra 431102 Timings: 5:30 am to 9:30 pm Entry fee: NIL
Suggested Read: Top 10 Restaurants In Maharashtra For Tasting The Best Foods Of This Indian State
5. Pitalkhora Caves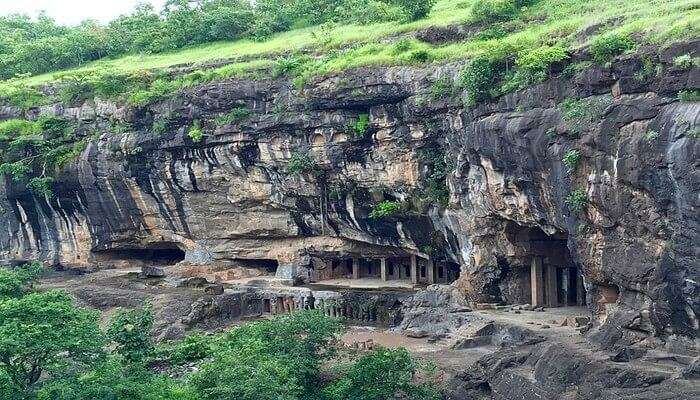 Image Source The Pitalkhora Caves are an ancient rock cut cave belonging to 2nd century BC and are one of the finest examples of Buddhist architecture in India. These cave monuments were carved out of basalt rock, which are highly susceptible to weather and hence most of the caves have been severely damaged over the years. Set in the Western Ghats alongside a mesmerizing waterfall, Pitalkhora Caves also known as "Brazen Glen" is a must-visit place for capturing and witnessing the surreal beauty of Maharashtra as it's one of the best Aurangabad tourist places. Location: 20 kms away from Kannad Timings: 8 am to 5 pm Entry fee: NIL
Suggested Read: Choose The Best Travel Insurance In India In 2022 With Our Guide
6. Siddharth Garden and Zoo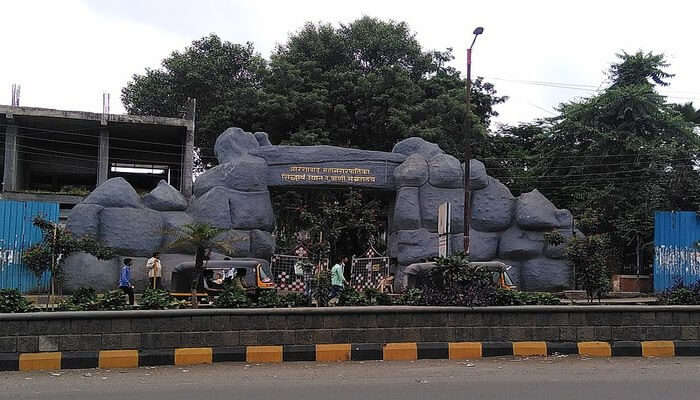 Image Source Located just 3 kms away from Aurangabad Railway Station, Siddharth Garden & Zoo is one of the major crowd pullers in the evenings, especially on weekends. The zoo is a refuge to a number of wild animals & reptiles like crocodiles, hyenas, tigers, lions, snakes, foxes and many more. Do remember to click a selfie by standing next to the musical fountain and statue of Buddha located in the middle of the park. One of the best Aurangabad destinations, the garden is furthermore replete with a wide variety of flowering plants and trees and also there is a beautiful aquarium. Overall, this is a nice picnic spot and of course one of the best places to visit in Aurangabad for families travelling with kids. Location: Central Bus Stand Road, Mhada, Aurangabad, Maharashtra 431001 Timings: 9 am to 7 pm Entry fee: Garden – INR 20 / Zoo – INR 50
Suggested Read: 17 Impeccable Food Trucks In India That Serve Scrumptious Food With A Twist!
7. Shivaji Maharaj Museum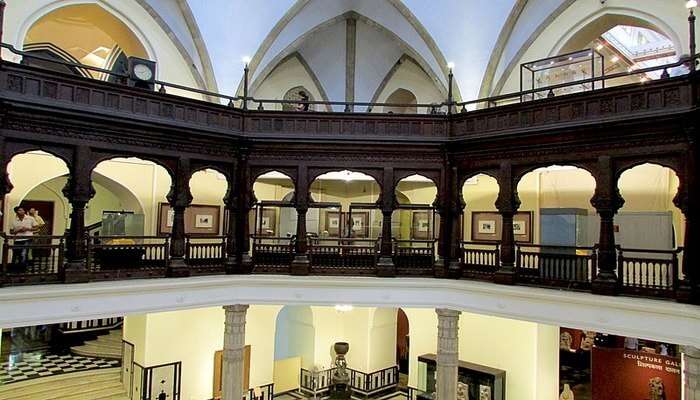 Image Source Just about 5.5 km from Aurangabad Railway Station, you will find the Shivaji Maharaj Museum, which showcases the glorious reign of the great Maratha ruler, Chhatrapati Shivaji Maharaj through different visuals and displays. There are a total of 6 exhibition galleries that exhibit weapons and other war artifacts used during the reign of Shivaji Maharaj. One of the main exhibits at the museum includes the 500 year old war armour, a 400 year old Paithani sari and a handwritten copy of Quran by Aurangzeb. Location: B-14, A St, NRPC Colony, Block B, Qutab Institutional Area, New Delhi, Delhi 110016 Timings: 10:30 am to 6 pm (Closed on Thursdays) Entry fee: INR 5
Suggested Read: Raneh Falls: A Detailed Guide On Exploring The Grand Canyon Of India!
---
Planning your holiday but confused about where to go? These travel stories help you find your best trip ever!
---
8. Goga Baba Hill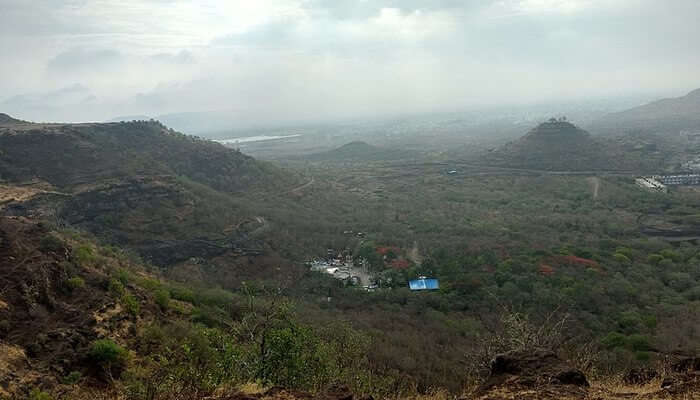 Image Source One of the best Aurangabad destinations, is it known for its serene and tranquil environment, Goga Baba Hill is one of the most fascinating places to visit in Aurangabad for couples. One has to trek to reach the hilltop and admire the jaw-dropping views of the entire city. Goga Baba Hill houses a small white colored temple adding to the ambiance of this place.It is one of the best hill stations near Thane to plan a getaway. Location: Dr Babasaheb Ambedkar Marathwada University Campus, Aurangabad, Maharashtra 431004 Timings: Open 24 hours Entry fee: NA
Suggested Read: Go Karting In India: A Thrill Ride Awaits At These Exciting Venues Across The Country In 2022
9. Sunheri Mahal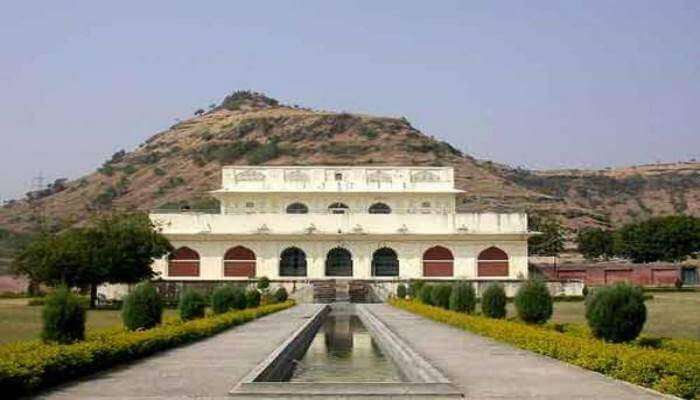 Image Source At a distance of 6 km from Aurangabad Railway Station, is a lustrous palace of lime and stone. This grand palace is spread across two floors and reflects the purest form of royal Indian architecture. A well-manicured garden and a beautifully done arches at the entryway of the palace further adds to the magnificence of this place and Aurangabad sightseeing is incomplete without a visit to this place. Location: Pandariba Rd, Mahavir Chowk, Shahgunj, Aurangabad, Maharashtra 431001 Timings: 9 am to 5 pm Entry fee: INR 10 per person
Suggested Read: 16 Exotic Places To Visit In Jalgaon, The 'Banana City' Of India In 2022
10. Gul Mandi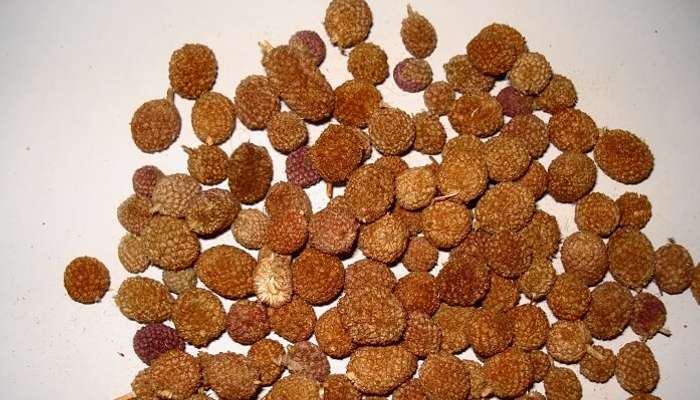 Image source Gulmandi is the famous bazaar in Aurangabad that is known for trading of Himroo shawls and beautiful saree. The market is famous for the cloth material, intricate designs and more. It is one of the largest markets that is a favourite haunt for shopaholics in Aurangabad.  Location: Shahgunj, Aurangabad, Maharashtra 431001 Timings: 7 am to 10 pm Entry Fee: NA
Suggested Read: 27 Honeymoon Destinations Near Mumbai For Those Romantic Short Trips In 2022
11. Bani Begum Garden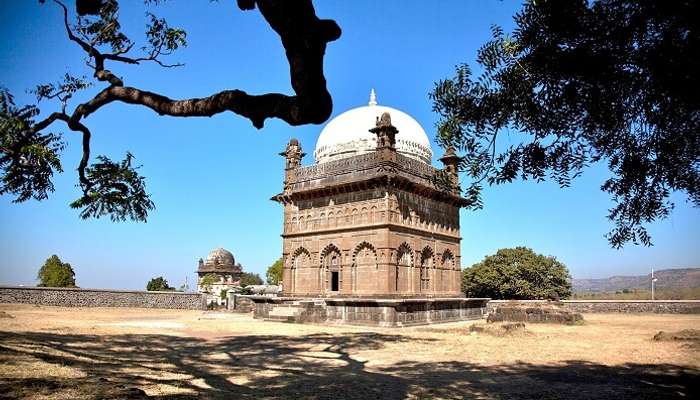 Image source Situated at a distance of 24km from Aurangabad, this stunning garden features beautiful fountains, massive domes and intriguing pillars. It's a place where you can go for relaxation, to get a breath of fresh air and marvel at Mughal architecture. A comforting ambience and the ancient architecture, both make this garden a must visit place in Aurangabad. Location: Khuldabad, Maharashtra 431101 Timings: 8 am to 6 pm Entry Fee: Free
Suggested Read: 9 Best Places To Visit In Pune In Summer For A Cool Vacation In 2022
12. Panchakki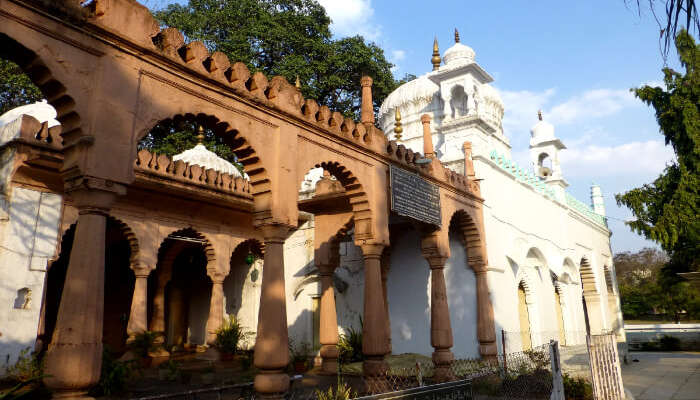 Located near Bibi ka Maqbara, Panchakki is a water mill complex that features a court, a madrasa, the house of a minister, a mosque and houses dedicated to females and a sarai. The shades of blue and green will enchant you and make you want to stay here for longer. Panchakki is an ideal picnic hangout spot that has encapsulated by scenic beauty and serene surroundings. Location: Panchakki, Panchakki Rd, Aurangabad, Maharashtra Timings: 6:30 am to 9:30 am Entry Fee: INR 5
Suggested Read: 20 Road Trips From Mumbai That Must Be On Every Traveler's Bucket List In 2022
13. Khuldabad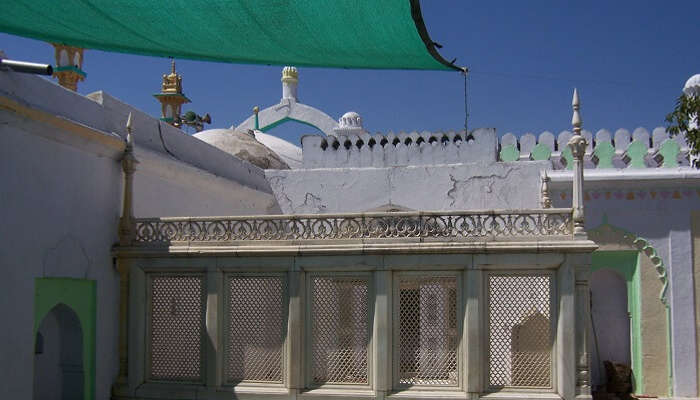 Image source Khuldabad is a small town that is located about 13 km from Aurangabad, this city holds a significant religious value and it is known to be the valley of saints as it was visited by several Sufi saints in the 14th century. This ancient holy city is home to several important historic monuments like Aurangzeb's Tomb, Dargah of Zari Zar Baksh, Shaikh Burhan uddin Gharib Chisti and Shaikh Zain-ud-din Shirazi. Location: Khuldabad, Aurangabad, Maharashtra Timings: NA Entry Fee: NA
Suggested Read: Shirdi Travel Tips: Keep This Handy Guide And Know What To Do Before Visiting The City!
14. Salim Ali Lake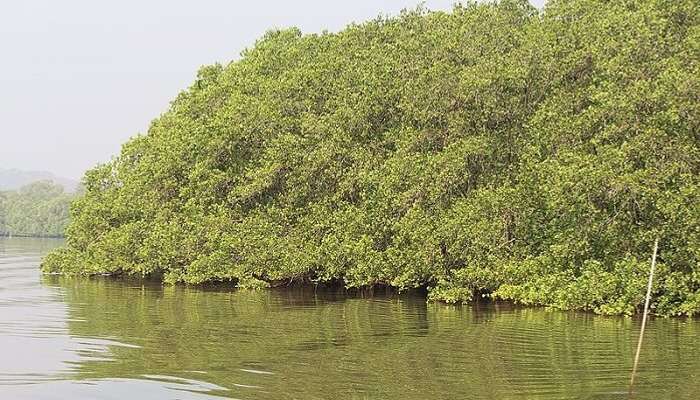 Image source Famous for migratory birds, this lake is ideal for bird-watchers and nature enthusiasts that is located in the heart of Aurangabad. This stunning lake is a serene spot that boasts a well-maintained bird sanctuary. It's one of the best places for Aurangabad sightseeing for photographers, nature enthusiasts and bird watchers and one of the best places to visit in May in Maharashtra. Location: Chatrapathi Nagar, N 12, Aurangabad, Maharashtra 431003 Timings: 6 am to 6 pm Entry Fee: No entry fee
Suggested Read: 5 Beautiful Islands In Maharashtra One Must Visit To Enjoy A Tropical Vacation!
15. Bhadra Maruti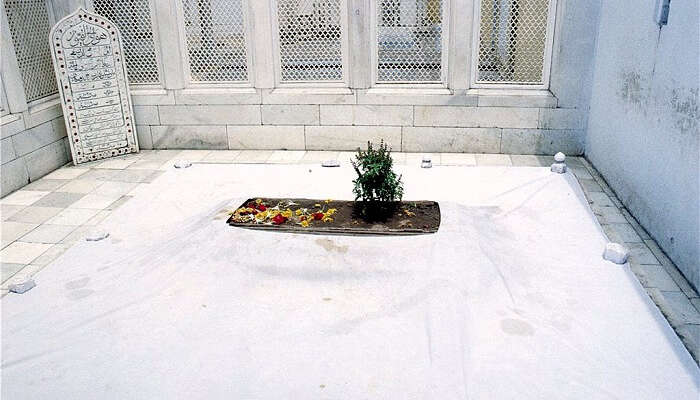 Image source Dedicated to lord Hanuman, this temple is located in Khuldabad and one of the only three temples in India where Lord Hanuman is seen in the sleeping posture. The legend has it that the ruler of Khuldabad, was known as Bhadravati in ancient times. The king was a devotee of Lord Ram who got noticed by Lord Hanuman who lied down in a sleeping posture to listen to the king sing melodious tuned for Lord Ram. Location: Khuldabad Rd, Khuldabad, Maharashtra 431101 Timings: Open all day Entry Fee: NA
Suggested Read: 47 Places To Visit In Winter In India In 2021-22
16. Himroo Factory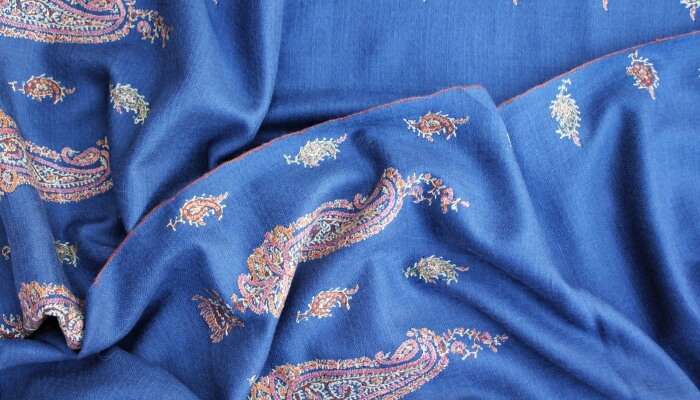 If you want to witness the ancient hand weaving process and buy handicrafts of Aurangabad then you've got to visit the Himroo Factory for this unique and authentic experience in Aurangabad. This factory is almost 150 year old and promotes the traditional weaving methods till date. You can also buy some textiles like Paithani sarees, handloom shawls, furnishings, bed covers, cloaks and coats. Location: Old Mondha Rd, opp. Kabir Temple, Nawabpura, Mondha, Aurangabad, Maharashtra 431001 Timings: 11 am to 8:30 pm Entry Fee: NA
Suggested Read: 10 Top Entrancing Things To Do In Shirdi That'll Give You A Glimpse Into Marathi Culture
17. Dargah Of Pir İsmail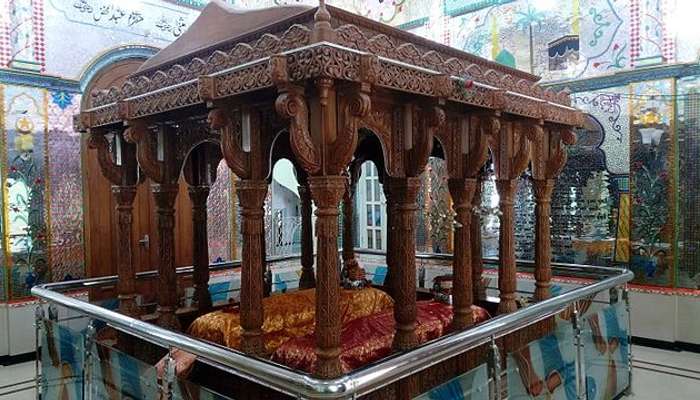 Image source Built in the memory of Pir Ismail who was a tutor to a Mughal ruler, Aurangzeb, the Dargah of Pir Ismail will transport you back to the ancient times of the Mughal era. Starting from the royal entrance that has a large archway, it forms a portico and it's built in an intricate style which consists of a Parapet, facade, terrace and a dome.  Location: Dargah of Pir Ismail, Aurangabad, Maharashtra Timings: NA Entry Fee: NA
Suggested Read: 43 Famous Historical Places In India To Visit In 2022
18. Killa Arak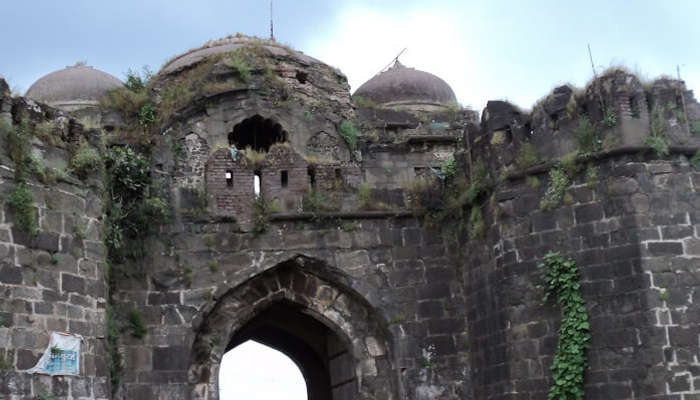 Image source Killa Arak is famous for being home to the throne room of the Mughal Emperor Aurangzeb amongst other things at this palace. The Nakarkhana for the musicians, the durbar hall and Jumma Masjid are some other things that still remain a part of this palace that were built on Aurangzeb's orders make this place one of the best places to see in Aurangabad. Location: Killa Arak, Aurangabad, Maharashtra Timings: 10 am to 5 pm Entry Fee: Free
Suggested Read: Ajanta Ellora Caves: All You Need To Know Before You Take A Trip In 2022
19. Jayakwadi Dam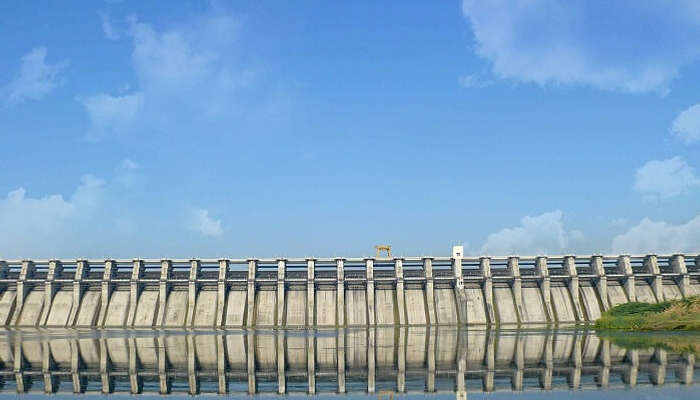 Image source This is one of the biggest irrigation projects in Maharashtra built with a purpose to irrigate the drought-prone Marathwada region and supply water for industrial purposes. The dam is built across the Godavari River and Jayakwadi Bird Sanctuary is the main attraction site in the surrounding area that makes this dam one of the best places to see in Aurangabad. Location: North Jayakwadi Flyover, Sant Dynaneshwar Udyaan, Paithan, Maharashtra 431107 Timings: 10 am to 6 pm Entry Fee: NA
Suggested Read: 17 Marvelous Places To Visit In Patna Which Will Take You Down The Historical Lane In 2022!
20. Aurangabad Caves
Image Source These 12 rock cut Bhuddhist shrines date back to the 6th and 8th century and are carved out of soft Basalt rock. You can enjoy panoramic views of the city from the top and enjoy the serenity of the place. If you are a heritage lover, then this place is perfect for you to get close to the heritage of the city. Now under the protection of the Archeological Survey Of India, the caves are divided into separate groups and you can find artificially cut beautiful sculptures that the centre of attraction at this place and also one of the best tourist places in Aurangabad. Location: Grishneswar temple Road, Aurangabad, Maharashtra 431101 Timings: 9:00 AM to 5:00 PM Entry Fee: Indians: INR 10, Foreigners: INR 100
Suggested Read: Bhandardara Camping: Take A Break And Plan A Vacation To This Place In Maharashtra Amidst The Woods!
21. Connaught Place
A one stop place, for your shopping spree, this place is one of the busiest and best markets in Aurangabad. The place also has many shopping malls like Prozone Mall for the brand conscious guests. You can also spot car showrooms, shops of gold ornaments, mobile phone markets and a lot of other shops here Being the centre if the town, the place also houses some of the major banks, and companies. The surrounding area has existing and upcoming multiplexes such as Fame Adlabs, PVR Cinemas & Sathyam Cinemas where you can enjoy movie nights with friends or family. Location: N5, Cidco Rd Timings: Till 11:00 PM. Entry Fee: NA

Suggested Read: 10 Historical Places Near Bangalore Which Reflects The Rich History And Culture

22. Jama Mosque

Image Source Of the many Aurangabad places to visit, Jama Masjid is located in the Killa Arrak and is on of the prominent places in the city. The Masjid has a beautiful Islamic architecture and is visited by tourists throughout the year. This mosque is the largest and was built in the Mughal period and has now been restored to its original form. If you visit Aurangabad, this is one of the must-visit attractions in the city. You can also visit the place and seek peace and tranquility and also be a part of the evening prayers taking place here very often. Location: Station Rd, Buddi lane, Naralibag, Aurangabad, Maharashtra 431001 Timings: 24 hours Entry Fee: NA

Suggested Read: See Why River Rafting In Maharashtra In 2022 Will Give You An Adrenaline Rush Like Never Before!

23. Dargah Baba Shah Musafir

Image Source A 17th century memorial built by Aurangzeb, in the honor of Baba Shah Musafir who was known to be the spiritual teacher of the emperor. The complex houses a tombstone, a mosque and features a beautiful garden and an alluring fountain. The place has a very peaceful and tranquil ambiance and offers you to relax in the green surroundings. Location: Panchakki Rd, Nagsenvan, Aurangabad, Maharashtra Timings: 7:00 AM to 6:00 PM Entry Fee: INR 5

Suggested Read: 16 Best Monuments In Uttarakhand: The Best Sites You Must Visit In 2022

24. Himayat Bagh

Image source This park is located near the Delhi Gate in Rauza Bagh area of Aurangabad and is a massive garden built in the 17th century. The Bagh is surrounded by lush green gardens and also houses a pool and a nursery that boasts of a variety of flora and fauna. The garden also houses a Fruit Research Station and is a part of the Marathwada University. You can enjoy long leisurely walks in this huge garden and appreciate the beauty of this place. If you are a nature lover, you cannot afford to miss this beautiful place. Location: Near Delhi Gate, Aurangabad India Timings: 24 hours Entry Fee: NA

Suggested Read: 7 Zoos In Maharashtra That Will Let You Spend Time With Nature's Loved Ones In 2022!

25. Naukhanda Palace

Image source This royal palace in Aurangabad was built in 1616 by Malik Ambar and Aurangabad sightseeing is incomplete without visiting this place. The palace has approximately 9 apartments, hot baths, and kacheri. Most of the structures were subsequently ruined and later demolished. The Palace today houses The Aurangabad College For Women and you can drop by the place and take a quick tour of the once grand edifice. Location: Mill Corner, Aurangabad, Maharashtra, India Timings: 24 hours Entry Fee: NA

Suggested Read: Sea Ports In India: Know About The Important Ports Which Stands As A Glory Of The Country!

26. Zainuddin Shirzai's Maqbara – An Historic Affair

Image Credits: Danial Chitnis for Wikimedia Commons One of the popular places to see in Aurangabad, Zainuddin Shirzai's Maqbara is famed for its diverse history and devoted saints. Among these saints, one was Syed Zain-ud-Din, who was born in Delhi and the disciple of Maulana Kamaluddin in Samana. He finally came to Daulatabad with his teacher and commenced the 'Chistia Order'. He dedicated his life to preaching and the well-being of the people. After his death, a cenotaph was established to commemorate his great contributions to society. A maqbara named Zainuddin Shirzai's Maqbara was built in Khuldabad, and is now visited by the Muslims from all over the world. Location: Near Emperor Aurangzeb, Hamal Wadi, Dargah, Maharashtra 431101 Timings: 8 am to 7 pm Entry fee: None

Suggested Read: 18 Best Places To Visit In Ratnagiri In 2022: Explore The Green Marvel Of Maharashtra!

27. Lonar Crater Lake – Serene Spot

Image Credits: Praxsans for Wikimedia Commons Sitting approximately 3 hours is one of the popular places to see in Aurangabad. Lonar Crater Lake in Buldhana district of Maharashtra is famous for being a study point of several astronomers, ecologists, archaeologists, geologists, and naturalists. This is because the lake was created as a consequence of a meteor, that is known to be the largest of its kind, hitting the ground here. Massive mass and velocity of the meteor created a saline soda lake that measures around 1.2 km in diameter and 137 m in depth. It is oval in shape and is surrounded by some of the pristine low lying hills and lush greeneries. Location: Lonar, Maharashtra 443302 Timings: All day Entry fee: None

Suggested Read: 22 Absolutely Breathtaking Places To Visit In Monsoon In Maharashtra In 2022

28. Parli Vaidyanath Jyotirlinga Temple – Seek Blessings

Image Credits: J.M.Garg for Wikimedia Commons Parli Vaidyanath Jyotirlinga Temple is one of the outstanding places to see in Aurangabad. It is sitting on the slopes of the Meru and Naga Narayana mountains. Parli has an old-world charm exuding out and is a quaint village situated near the rivers Saraswati, Brahma, and Venu. The village covers the fifth 'jyotirlinga' called the Parli Vaidyanath Jyotirlinga; a major site for the Hindu pilgrims. This is what makes this destination popular among pilgrims. This temple is considered sacred among the Hindus and hence, one can observe thousands of devotees visiting every year. Location: Parli Vaijnath, Aurangabad Timings: All day Entry fee: None

Suggested Read: 23 Best Hill Stations In Maharashtra That'll Leave You Speechless On Your Next Trip In 2022

29. Prozone Mall – Shop Till You Drop

Image Credits: Niks887 for Wikimedia Commons If you are tired of sightseeing and wish to engage in some retail therapy, Prozone Mall is among the top places to visit in Aurangabad. This mall is this country's first horizontally built mall that covers around 20 acres of the area. This mall gives you a chance to shop till you drop and spoils you with options between all the famous local and international brands. There are also plenty of restaurants and eateries, cinema and fun games that this mall covers. Hence, you can take a proper break from your sightseeing tours and unwind! Location: Chikalthana, Aurangabad Timings: 11:30 am to 9:30 pm Entry fee: None

Suggested Read: Paragliding In Kamshet: Your Complete Guide To Taming The Skies In Maharashtra

30. Tulja Bhavani Temple – A Blend Of Architecture & Religion

Image Credits: justdial Sitting around 268 kilometers from the city is Tuljapur in the Osmanabad district of Maharashtra. It is one of the popular places to visit in Aurangabad. The city is home to Tuljapur Bhavani Temple that is considered among the holiest and sacred temples dedicated to Goddess Bhavani. Constructed back in the 12 century, this temple is a holy pilgrimage for Hindus and is regularly visited by the devotees. The ancient architecture of the temple exhibits the intricate work form of Hemadpanthi style of the early Indian era. There are two large gates called the 'mahadwars' at the entry to the main courtyard of the Tulja Bhavani Temple that offers glimpses of the Kallo Tirtha. Location: Mahadwar Rd, Jijamata Nagar, Tuljapur 413601 Timings: 4 am to 10 pm Entry fee: None

Further Read: 5 Refreshing Waterfalls In Mahabaleshwar That Makes The Monsoon In Maharashtra Fun-Filled In 2022!

Add these places to visit in Aurangabad to your bucket list if you wish to explore the fine artistry and royal magnificence of the Mughal architecture. Besides visiting these attractions in Aurangabad, there are lots of places for entertainment and shopping as well that you can enjoy your holiday in Maharashtra. A trip to this ancient city is certainly a wise decision and good use of your time. Disclaimer: TravelTriangle claims no credit for images featured on our blog site unless otherwise noted. All visual content is copyrighted to its respectful owners. We try to link back to original sources whenever possible. If you own the rights to any of the images, and do not wish them to appear on TravelTriangle, please contact us and they will be promptly removed. We believe in providing proper attribution to the original author, artist or photographer. Please Note: Any information published by TravelTriangle in any form of content is not intended to be a substitute for any kind of medical advice, and one must not take any action before consulting a professional medical expert of their own choice.

Frequently Asked Questions About Places To Visit In Aurangabad

What is Aurangabad famous for?

Aurangabad is a famous tourist destination and is known for its ancient caves, forts and historical monuments.

How do I get from Ellora to Aurangabad?

One can either hire a local taxi or board the state-run bus from Aurangabad to Ellora. You can also take a train from Jalgaon Station to reach Ellora quickly.

Can Ajanta and Ellora caves be covered in one day?

Yes, Ajanta and Ellora caves can be covered in a day. It takes time to explore all the 30 rock monuments of Ajanta and 34 caves of Ellora.

Is photography allowed in Ajanta caves?

Cameras are allowed in Ajanta caves but flash cameras are restricted as the strong flash can damage the paintings.

What is the best time to visit Aurangabad?

The best time to visit Aurangabad is between October to March as during this time the city remains pleasant and green.

What are some top places to visit in Aurangabad?

Ajanta & Ellora Caves, Bibi Ka Maqbara, Daulatabad Fort, Grishneshwar Temple, Pitalkhora Caves, and Siddharth Garden and Zoo are some top places to visit in Aurangabad.

What are some things to do in Aurangabad?

Try out the local cuisine, explore the monuments, capture the beauty of forts, and embrace the history.

---

People Also Read:

Places To Visit In Shirdi Places To Visit In Palakkad Places To Visit In Shimla