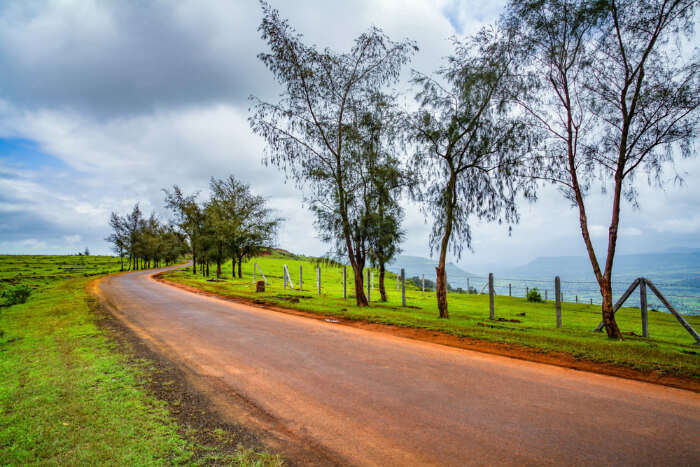 Nestled among the Sahyadri Mountain ranges, there are numerous enchanting places in the quiet mystical Mahabaleshwar. Once, a summer capital of Bombay during the British Raj, the city has British influence that is reflected in its architecture. It is a very popular hill station that offers a plethora of tourist activities and attractions to avid travelers, adventure seekers and nature lovers. Simply spend some time to relax, refresh and revive your body and mind, and you'll be sorted to resume your busy city life again. With salubrious weather and magnificent sceneries, top 18 places to visit in Mahabaleshwar will make sure you have an unforgettable trip.
18 Best Places To Visit In Mahabaleshwar
Mahabaleshwar is a green gem in Maharashtra, blessed with an abundance of spellbinding scenic beauty. Here are the best places that you must visit on your trip to Mahabaleshwar:
1. Venna Lake – The Most Visited Place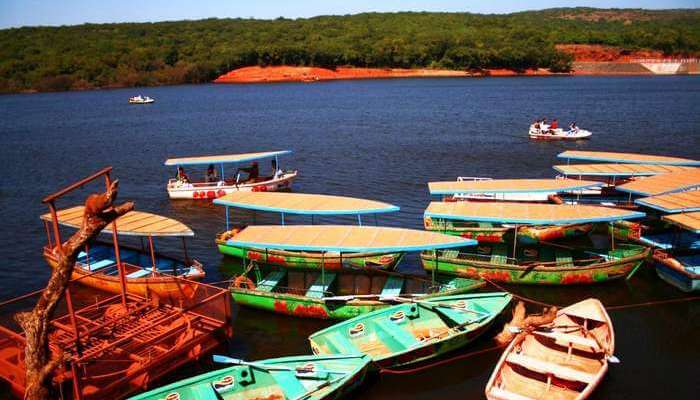 Venna Lake, the most popular among the tourist places in Mahabaleshwar, is a bustling tourist spot. The lake is surrounded by trees on all side, and offers boat riding option as well. It's open till late in the evening so that you can soak in the breathtaking lush greenery during the day, and lounge by the lakeside towards the evening.
Key attractions: Fishing for adults and mini-train rides for kids.
Opening hours: 7 am to 7 pm, every day.
Entry fee: None. However, be ready to shell out some to rent the boats.
---
Looking To Book A Holiday Package?
Book memorable holidays on TravelTriangle with 650+ verified travel agents for 65+ domestic and international destinations.
---
2. Mapro Garden – The Delightful Strawberry Garden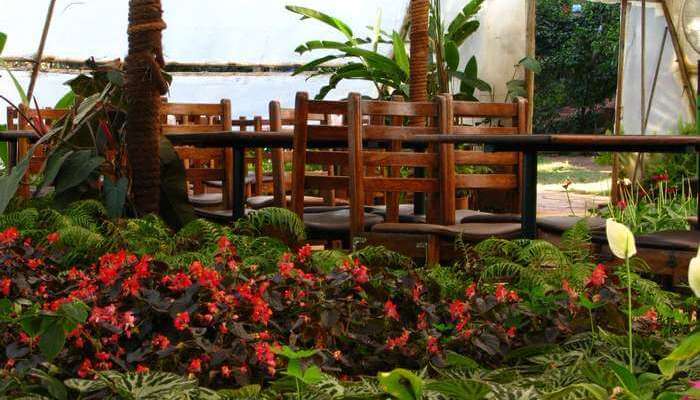 Very popular with tourists, Mapro Garden is a garden park close to Mahabaleshwar. The heaven is abundant with strawberry plantation and hosts the annual Strawberry Festival with great enthusiasm. Jams, preserves, marmalade, toppings, syrups and squashes – all sort of strawberry delights are manufactured and sold here. You can try some wonderful fruit salads, strawberry shakes, and ice creams, prepared from fresh strawberries, just plucked from the garden.
Key attractions: The Strawberry Festival, where the visitors can eat strawberries to their heart's delight and enjoy the folk performance of Shivkalin Dhol & Lezim. The 9 days-festival usually takes place in the month of May.
Opening hours: 8 am to 8 pm, everyday.
Entry fee: The delightful place is open to all for free.
Must Read: 7 Ways To Spend A Gorgeous Honeymoon In Mahabaleshwar
3. Pratapgad – The Testifier Of The Past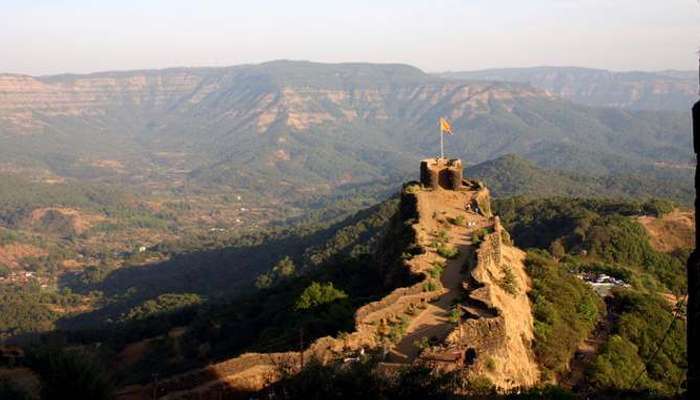 On our list of best places to visit in Mahabaleshwar, Pratapgad Fort is on number three. The fabulous fort is rich in historical significance and unmatchable views. Placed strategically on a hill-top, the fort was originally built by Maratha rulers in 1665. Having seen one of the most fierce battles in the history – the battle of Pratapgad, the fort is in ruins. But its surrounding beauty and heritage value lures people till date.
Key attractions: Stunning Mahadev temple in the upper fort, wondrous Goddess Bhavani temple in the lower fort, and the holy dargah of Afzal Khan in the vicinity.
Opening hours: 10 am to 6 pm, everyday.
Entry fee: None
Suggested Read: 8 Best Budget Hotels In Mahabaleshwar For Honeymoon Couples
4. Lingamala Falls – The Majestic Falls
The Lingamala falls are a nature lover's delight. You have to walk through the forest and follow a trudged trail to reach it. The falls are located amidst natural beauty, at a great spot for photography and picnic with friends and family. The best time to visit Lingam Falls is between July and December. During these months, Lingamala Falls become the most visited spot among the best places to visit in Mahabaleshwar. Post monsoon the waterfall is much higher, more beautiful, yet more dangerous.
Key attractions: The fact that you get to see three waterfalls in the pack for one. The mesmerizing Dhobi waterfall and Chinaman's waterfall are also located nearby.
Opening hours: 9 am to 6 pm, everyday.
Entry fee: INR 20 per person
Suggested Read: 12 Romantic Places Near Mumbai For A Secluded Slip
5. Elephant's Head Point – The Famous Needle Point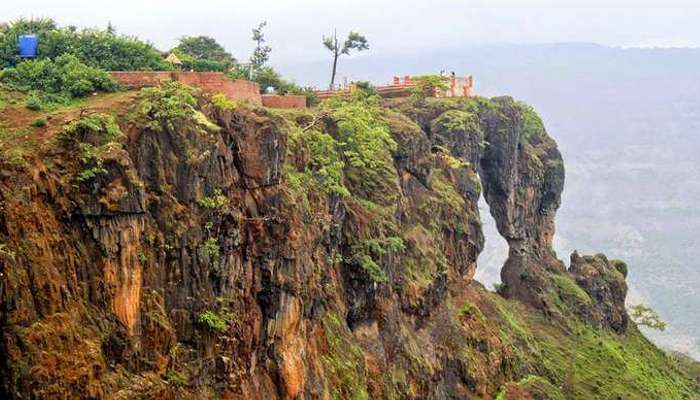 Elephant's Head point, as the name suggest, is a piece of mountain which uncannily resembles the shape of an elephant's head. It is also popular as the needle point. Quite a popular place to visit in Mahabaleshwar, it's an ideal spot for picnic in fresh air, with abundant sun and scenic beauty surrounding the hill-top. It is a cool and calm place with amazing views from the top.
Key attractions: The spectacular view of the Sahyadri Range from is mesmerizing to say the least. Also, the echo point is quite popular among couples and fun-seekers.
Opening hours: 9 am to 6 pm, everyday.
Entry fee: None, except the fees of your hard-work to trek.
Suggested Read: 10 Best Resorts In Mahabaleshwar For Couples Planning A Romantic Vacay!
---
Planning your holiday but confused about where to go? These travel stories help you find your best trip ever!
Real travel stories. Real stays. Handy tips to help you make the right choice.
---
6. Mini Kashmir – A Hamlet For Special Sightseeing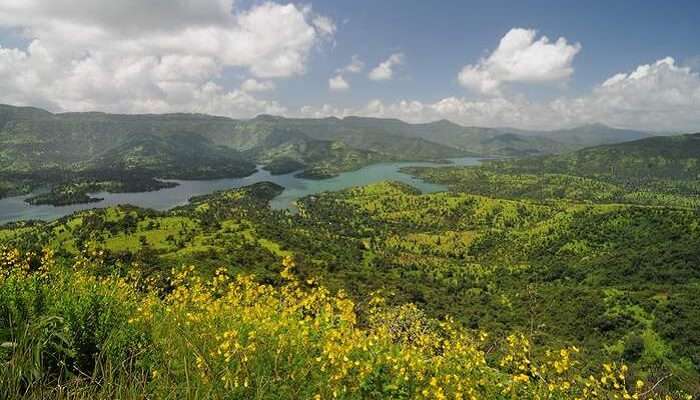 Mini Kashmir or Tapola is a rustic hamlet with a beautiful lake adorning it, called the Shivsagar Lake. It is known for its adventurous jungle treks and pastoral beauty. You can enjoy a relaxing boat ride in the quiet waters of the lake and revel in the tranquility the place brings with all its beauty. The abundant flora of the place ensures its place among the best places to visit in Mahabaleshwar.
Key attractions: Adventure sports and activities like boating, water scooter rides, kayaking and swimming at the Shivsagar Lake.
Opening hours: Open through the day but we recommend sunset or sunrise for the prime views and ethereal beauty.
Entry fee: None. Except for your efforts to rise up early or stay out late for the best views.
Suggested Read: 10 Best Hill Stations In Maharashtra That'll Leave You Speechless
7. Parsi Point – A Place With Awe-Inspiring Beauty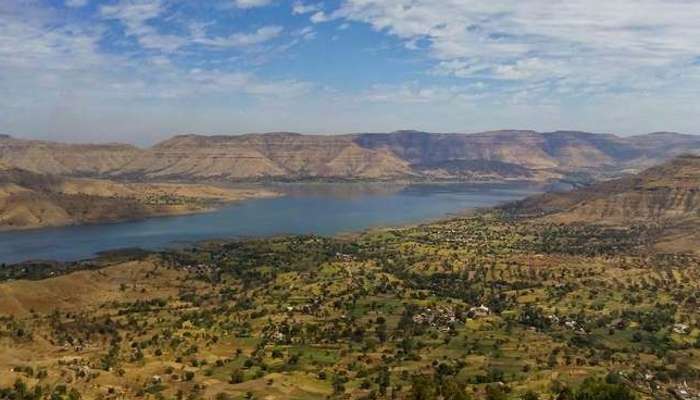 The place has been named after the Parsi community since it was a favored tourist spot among them for its unearthly beauty and dazzling landscape. You get a nice valley view of the Krishna river valley from here. Telescopes are also available for a closer view of the valley. An ideal picnic spot, the Parsi Point is perfect to hang out with family and friends. The breathtaking views of the sunrise and sunset are awe-inspiring.
Key attractions: The beautiful view of the sparkling backwaters of Dhom Dam and the lush green Krishna Valley.
Opening hours: 24*7 but again, we say that sunsets and sunrises are too spectacular to miss out on.
Entry fee: None
Suggested Read: Places To Visit In Maharashtra In Summer: Top 10 Sites For A Cool Vacation!
8. Babington Point – Nirvana For Nature Lovers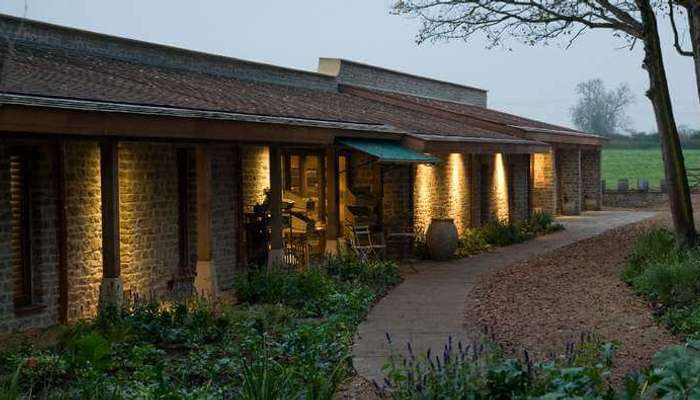 Located at a height of 1294 m above sea level, Babington point is a place which is frequented by nature lovers and wildlife enthusiasts. Perfect for tranquility seekers, its curvy and meandering pathway lure many tourists to visit and photograph the intriguing variety of birds, plants and trees. The point overall gives you a sense of peace and solitude. A visit in monsoons ensures company of misty clouds, making the place even more dreamy and romantic. The ultimate heavenly peace and beauty of this place ensure its place in our list of best places to visit in Mahabaleshwar.
Key attractions: The astounding view of the Koyna valley and the Chinaman's waterfall from the top.
Entry fee: None
Suggested Read: 13 Hill Stations Near Mumbai To Soothe Your Senses
9. Bhushan Mahamuni – A Must Visit Religious Place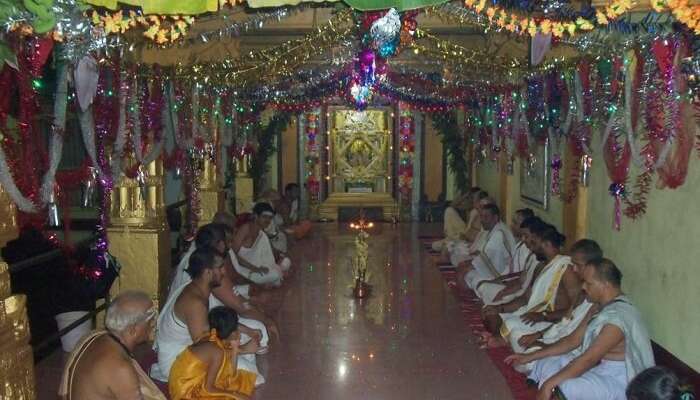 Image Source
One of the most significant places to visit in Mahabaleshwar for the religious souls, Bhushan Mahamuni is located towards the north of the city. Also known as Shree Kshetra Mahabaleshwar, the temple is a holy place dedicated to Lord Shiva. It is the base to 'Swayambhu' Shivalinga with many water streams, and the meeting place of five significant water reservoirs – Krishna, Koyna, Venna, Gayatri and Savitri.
Key attractions: Aati Baleshwar temple and Panchganga temple are close by.
Opening hours: 6 am to 10 pm, everyday.
Entry fee: None
Suggested Read: 12 Forts In Maharashtra That Let You Experience The Land's Rich Heritage
10. Lodwick Point – A Place With Stunning Views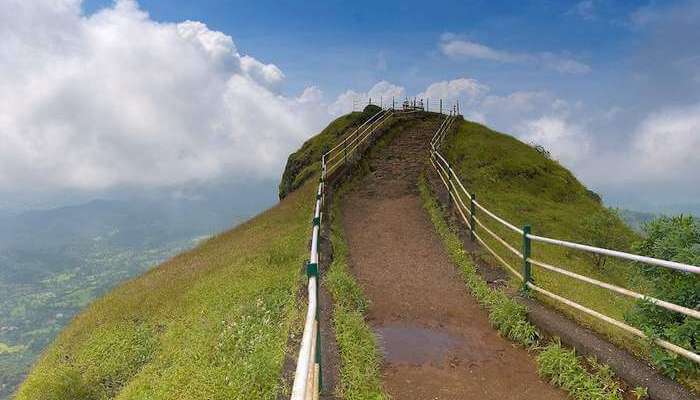 Earlier known as Sydney point, Lodwick Point was renamed to honor General Lodwick, the first British officer to climb the hill. A 25 feet high pole is also stationed there in his remembrance. The great panoramic views and amazing spots for gazing into the stunning valley, the place is undoubtedly a famous tourist place in Mahabaleshwar.
Key attractions: The epic views of Pratapgad Fort and Elphinstone Point from here are surreal.
Opening hours: 6 am to 8 pm, everyday.
Entry fee: None
Suggested Read: Honeymoon In Mahabaleshwar: 7 Amazingly Romantic Ways To Spend It
11. Lord Mahabaleshwar Temple – A Beautiful Shrine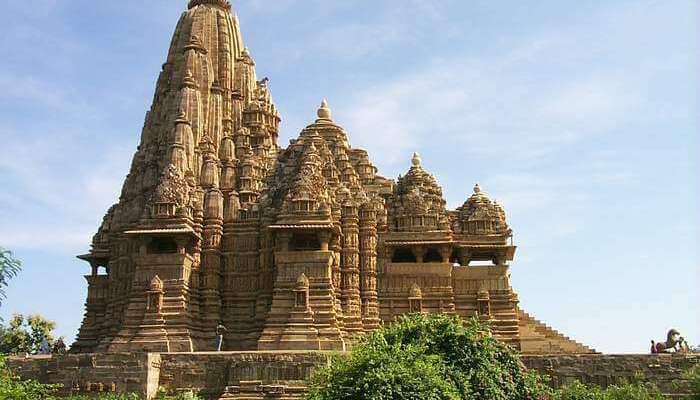 Lord Mahabaleshwar Temple, situated in old city, is a very old temple dedicated to Lord Shiva. It was built by the Chanda Rao More dynasty in the 16th century. The sanctum is a huge draw to people due to its huge and divine Shivalinga and the holy pond.
Key attractions: The meeting point of five rivers and the adjacent Lakshmibai temple.
Opening hours: 6 am to 7 pm, everyday.
Entry fee: None
12. Connaught Peak – A Popular Picnic Spot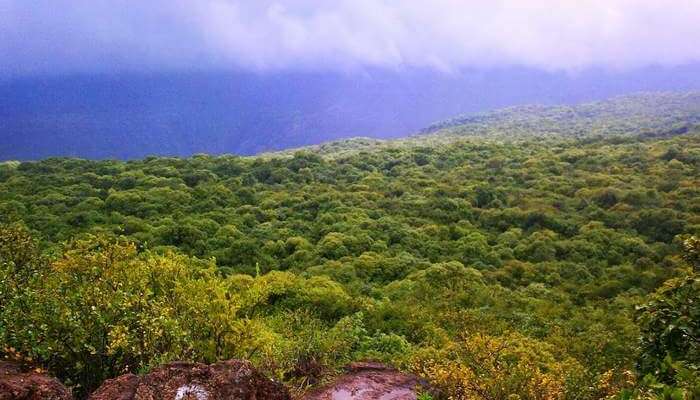 Initially known as Mount Olympia, Connaught Peak was renamed after the Duke of Connaught. It offers dazzling views of Venna Lake and Krishna Valley from its prime height of 1,400 meters above sea-level. Unparalleled views of Panchgani, Pasarani and Pratapgad can also be enjoyed from the tip.
Key attractions: The stupefying sunset in the backdrop of Sahyadri Range.
Opening hours: Sunrise and sunset are exceptionally good.
Entry fee: None
Suggested Read: 15 Best Picnic Spots Near Mumbai For The Summer Of 2015
13. Table Land – Asia's Second Highest Mountain Plateau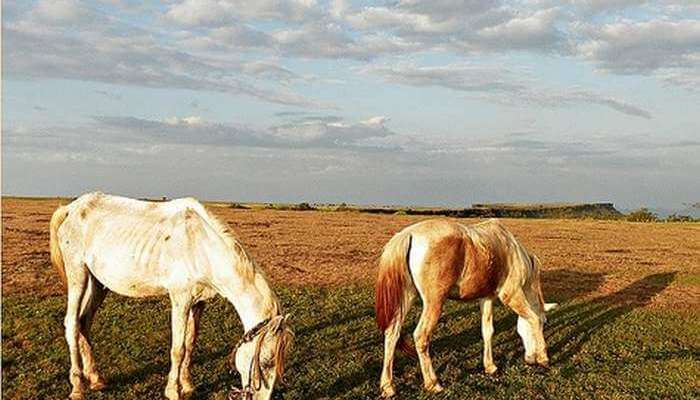 Table Land in Mahabaleshwar is the second highest mountain plateau in Asia after the Tibetan plateau. It is at an altitude of 4,550 ft above sea level and covers 95 acres of beautifully carpeted grass. It's a large expanse of laterite rock and vegetation, with some spacious caves visible on the top. The best time to visit is during August and September when the grass greenest and the beauty at its prime. This is one of the places to visit in Mahabaleshwar in monsoon.
Key attractions: Horse riding and paragliding make for good activities to indulge in. The interesting food stalls which serve mouthwatering snacks are added bonus.
Opening hours: You can access it anytime. However, sunrise and sunset are simply not to be missed.
Entry fee: None
14. Rajapuri Caves – A Popular Historical Site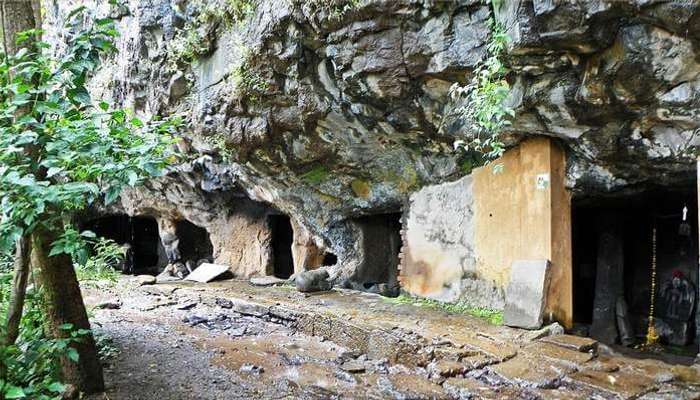 Situated about 10 km from the town, the four Rajapuri Caves are surrounded by large kunds. In one of the caves, there is a Lord Karthikeya temple, and a Goddess Ghatjal Devi temple in another. The remaining three caves are linked by underground tunnels, believed to have served as shelter for Pandavas during their exile.
Key attractions: The annual local fair held in the harvest season.
Opening hours: 6 am to 7 pm, everyday.
Entry fee: None
Suggested Read: 10 Super Exciting Things To Do In Mahabaleshwar
15. Panchgani – A Gorgeous Hill Station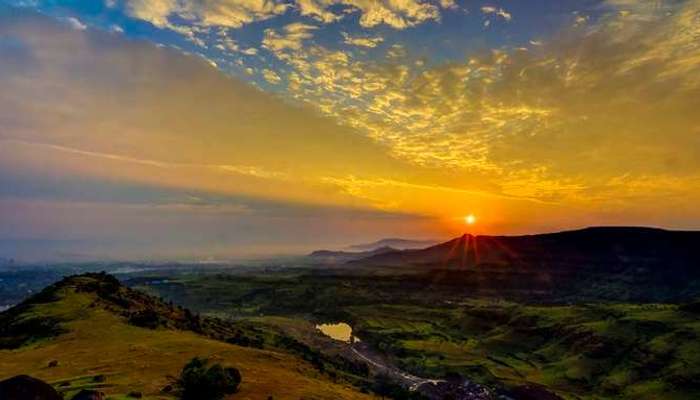 Panchgani is a beautiful scenic hill station in Maharashtra, so close to Mahabaleshwar that it is considered to be in Mahabaleshwar. Nestled amongst the five hills of Sahyadri Mountain ranges, the place has hypnotizing beauty to its credit. Krishna River flows nearby which adds to the overall charm of the place with its gentle whisperings. It is famous for its scenic beauty and strawberry farms. A lot of tourists visit each year because of the amazing weather and unmatched beauty of Panchgani.
Key attractions: Sydney point, Parsi point, Mapro Garden and the Strawberry Festival held every summer.
Entry fee: None
16. Arthur's Seat – Queen of the Points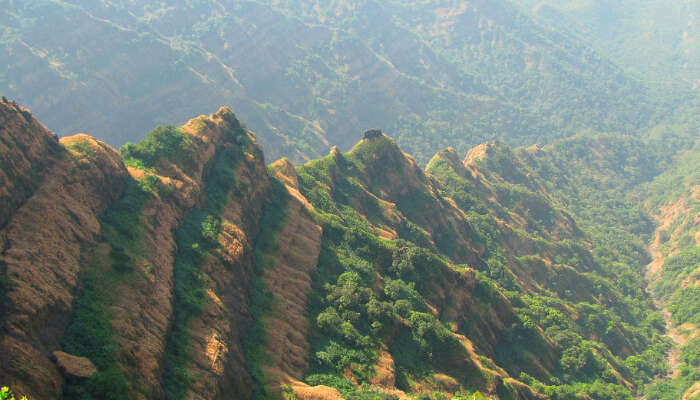 Located at a height of 1470 meters, Arthur's seat is among the top places to visit in Mahabaleshwar. Also known as Madhi Mahaal, this place has a unique and interesting feature. If you throw any lightweight thing from here, down the valley, it comes up back due to the air pressure. Arthur's Seat is rightly addressed as the 'Queen of the Points' as one can enjoy uninterrupted panoramic views of the Deccan and the Konkan on either side. Looking upon the lush green valleys of Brahma-Arayana and the Savitri river will leave spellbound.
Key attractions: Wilson Point, Mahabaleshwar Point
Entry fee: None
Timings: 9 am – 8 pm
Suggested Read: 18 Absolutely Breathtaking Places To Visit In Monsoon In Maharashtra
17. Morarji Castle – The Colonial Vibes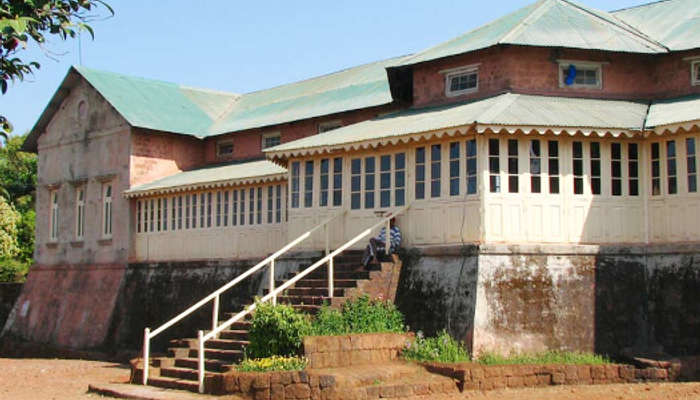 Morarji Castle is a historical building in Mahabaleshwar constructed in the colonial style architecture. This is a place where Mahatma Gandhi had spent some time resting when he had visited Mahabaleshwar. The place is surrounded by rocky terrain and many other interesting architectural structures. If you are an adventure lover, you can even trek to the Castle to explore this place and surroundings on foot. Morarji Castle totally deserves to be on your itinerary for even places to visit in Mahabaleshwar in two days or less.
Key attractions: Drive around the place to discover interesting colonial structures
Entry fee: None
Timings: 10 am – 6.30 pm
18. Bombay Point – The Best Sunset Point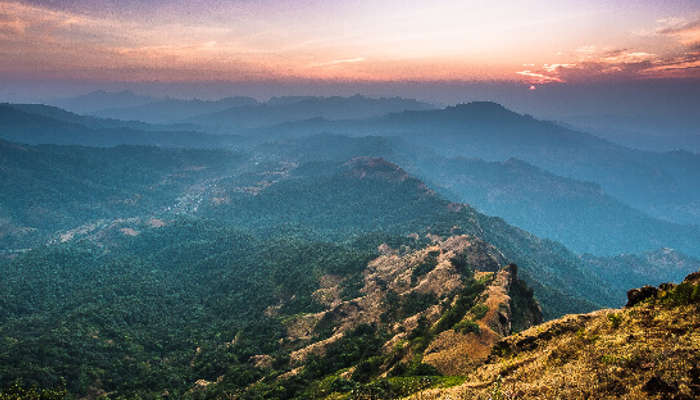 The Bombay Point or the Mumbai Point is actually the Sunset Point in Mahabaleshwar. It is called so because it falls on the old Bombay road. The place is considered to be as one of the best spots to witness the sunset. The sight of the sun setting and disappearing into the valley and meanwhile the sky changing colors is simply breathtaking. Bombay Point is one of the ideal places to visit in Mahabaleshwar at night or in the evening and visitors come here with their families to spend some time picnicking. The amazing weather adds to the overall experience.
Key attractions: Beautiful sunset view
Entry fee: None
Timings: 6 am – 6 pm
Further Read: 8 Spectacular Places Near Mumbai People Didn't Know About
Mahabaleshwar is a magical place to be in. With lush green mountains, romantic and secretive avenues, forested areas, winding roads, rivers and misty and wet weather, this place has an abundance of natural beauty. If you are stunned by the beauty of this place, then plan a trip to Mahabaleshwar in Maharashtra and head out to explore the history and beauty of this charming town on the Western Ghats.
---
Looking To Book An International Holiday?
Book memorable holidays on TravelTriangle with 650+ verified travel agents for 65+ domestic and international destinations.
---
Comments
comments