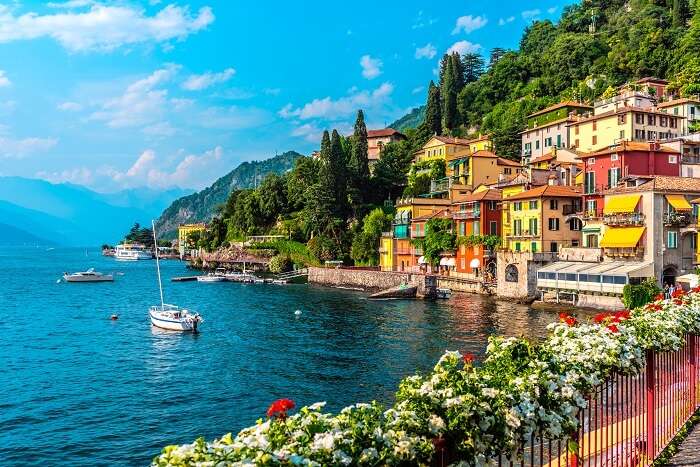 Located at the heart of Lombardy in Northern Italy, the much-famed fashion capital of the world – Milan is a bustling metropolis with a rich heritage and a historical past. Home to world-renowned brands like Prada, Armani, and Versace, Milan attracts millions of visitors round the year and from all over the world. There are countless places to visit in Milan that would walk you through its cultural past and rich heritage. Being one of the most cultural cities in the world, explore the rich past glories of Italy's financial capital through the famous places to visit in Milan Italy that also happens to be the third most-visited city after Rome and Venice.
Top 20 Places To Visit In Milan
Check out the list of places that you should explore in Milan on your trip. Keep scrolling down and read along!
1. Milan Cathedral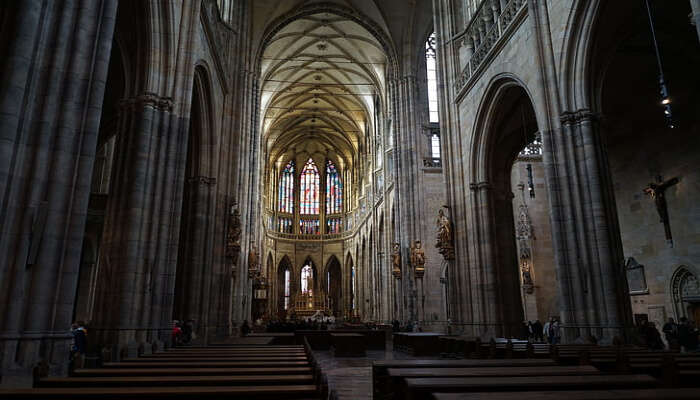 Dedicated to Saint Mary Nascent, Milan Cathedral is the largest cathedral in Italy and the fifth largest in the world. Being one of the top 13 places to visit in Milan, the roof is topped by 135 delicately carved stone pinnacles and the exterior is decorated with 2,245 marble statues. Its dim interior is in striking contrast to the brilliant and richly patterned exterior, with its 52 gigantic pillars. The stained-glass windows in the nave are the largest in the world which makes this magnificent piece of art and is a Milan points of interest
Location: Piazza del Duomo, 20122 Milano MI, Italy
Timings: 9am–7pm
Must Read: 10 Things To Do In Milan That Let You Absorb The Essence Of The City
2. Santa Maria Delle Grazie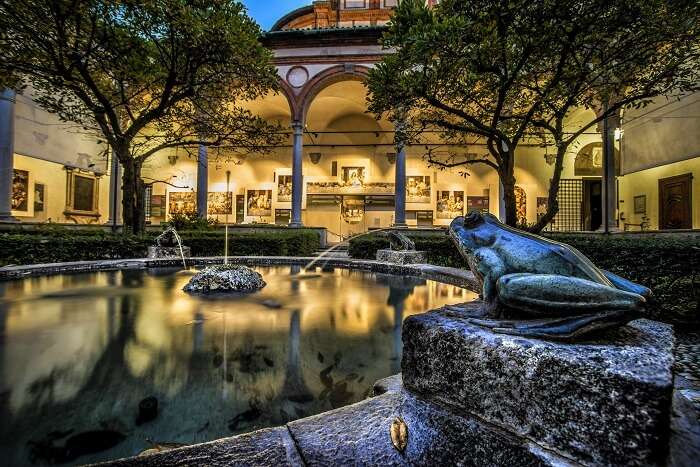 Wondering what to see in Milan? Then visit the Santa Maria Delle Grazie and its experience is something you'll cherish for years. It's a 4.6 meters high, and 8.8 meters wide marvelous painting made with tempera and oil on a gypsum preparation. Visiting this was unique owing to the technique used in the painting of Leonardo's Last Supper that was not common during the fresco period is one of the things to see in Milan . Nonetheless, it is indeed an ideal place especially if you are a historian, novelist, or a researcher.
Location: Piazza di Santa Maria delle Grazie, 20123 Milano MI, Italy
Timings: Tuesday to Sunday from 8.15 am to 7 pm
3. Galleria Vittorio Emanuele II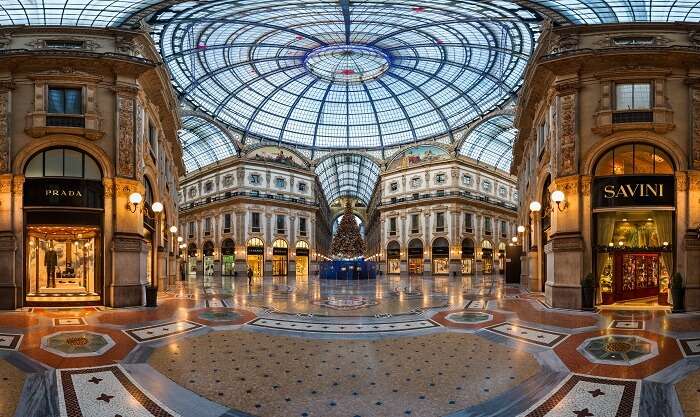 Constructed during the late 1800s, the Galleria Vittorio Emanuele II is one of the oldest enclosed shopping malls in the world and definitely one of the Milan tourist attractions. This mall with blue glass vaulted ceilings, mosaic flooring, and towering central dome is as stunning as the high-end couture offered in its shops, which include Louis Vuitton, Borsalino, and Prada. Tradition has it that turning on one's heel over the mosaic bull under the central dome brings good luck. It is a must go once travelers visit Milano
Location: Piazza del Duomo, 20123 Milano MI, Italy
Timings: Open 24 Hours
Suggested Read: 14 Milan Shopping Places That Highlight The City's Fashion Sense
4. Quadrilatero D'Oro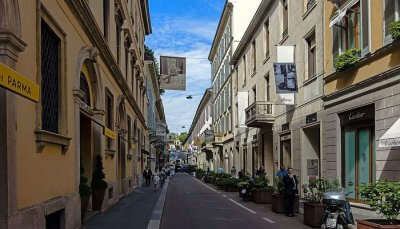 Being in the Italian fashion capital, how can one miss out on shopping here? The Quadrilatero d'Oro is not only Milan's most exclusive shopping district but also known to one of the world's most important centers for fashion as well. The "Golden Quadrilateral" encompasses of several city blocks, most of which are ornamented with Neoclassical architecture. However Via Sant'Andrea features some of the brightest luminaries of the fashion world and is one of the best Milan tourist places during night.
Location: 20121 Milan, Metropolitan City of Milan, Italy
5. Sforzesco Castle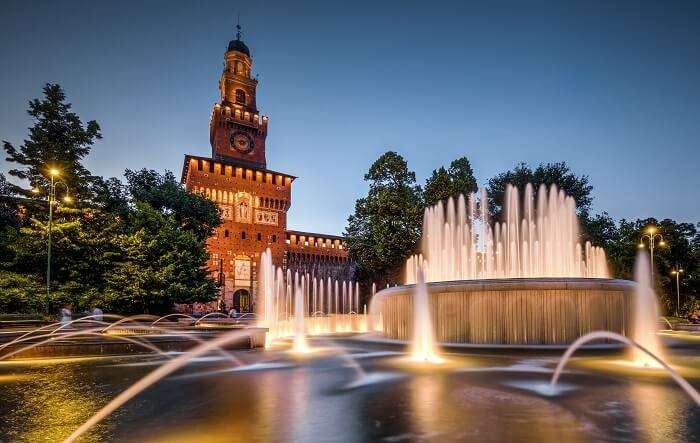 Constructed during the 14th century as a fortress, the Sforzesco Castle is one of the many places to visit in Milan, Itlay, that became a showcase of power and prestige. Today, the castle is home to the Museo d'Arte Antica, which features the Pietà Rondanini – Michelangelo's final masterpiece. Also, an extensive display of Egyptian art is on display in the castle's former ducal apartments.
Location: Piazza Castello, 20121 Milano MI, Italy
Timings: 7 AM to 7.30 PM
Suggested Read: 10 Best Villas In Italy That Are Perfect For That Much Needed Luxury Vacation
6. La Scala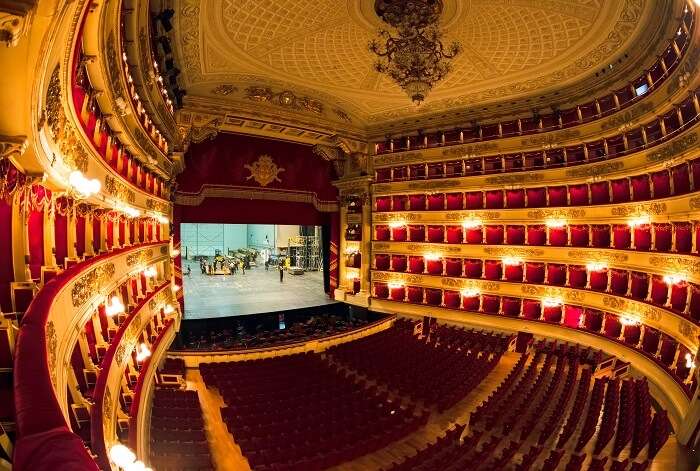 One of the best known Milan tourist attractions, La Scala was designed in the Neoclassical style by architect Giuseppe Piermarini. Over the years it has enjoyed a reputation of being a premier opera house since its first performance of "L'Europa Riconosciuta," by Antonio Salieri, in 1778. La Scala, the red-and-gold theater is famous for its superb acoustics that reveal the true abilities of a singer, and attending a live show is a places to see in Milan.
Location: Via Filodrammatici, 2, 20121 Milano MI, Italy
7. Piazza Dei Mercanti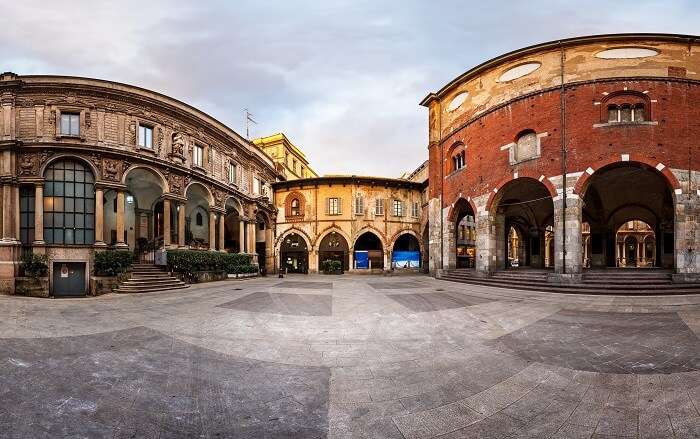 Looking for places to visit in Milan at night? Once an administrative center of the city during the Middle Ages, the Piazza dei Mercanti is an integral part of Milan sightseeing that offers a glimpse of Medieval life in the city at night. While the 13th-century Broletto Nuovo that once stood at the center of the piazza now marks the square's northeast boundary, the buildings look much as they did centuries ago. On the southeastern side is the Loggia degli Osii where the city's authorities once addressed the people from the structure's balconies. Nowadays, the square is turned into a lively Christmas market during the winter holidays.
Location: Piazza dei Mercanti, 20123 Milano MI, Italy
Timings: Open for 24 Hours
Suggested Read: Pristine Lakes In Italy That Will Compel You To Visit Europe
8. Pinacoteca Di Brera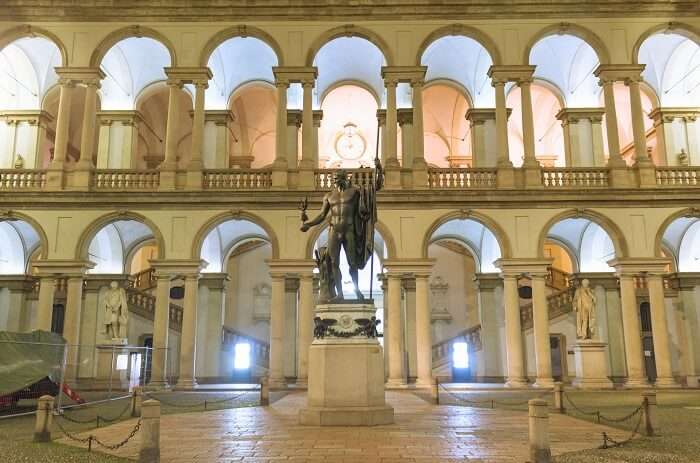 Milan has an array of world-class art museums in it and the lovely Pinacoteca di Brera is one among them. This is probably among best places to visit in Milan for art lovers. Housed in more than 40 rooms, the collection of Italian paintings are located upstairs from the Accademia di Belle Arti – a still-operating art school founded in 1776 by Maria Theresa of Austria. However, travelers can also stroll through the picturesque streets outside the museum, dine at the many restaurants, shop at the cute shops, and do much more.
Location: Via Brera, 28, 20121 Milano MI, Italy
Timings: 8.30 AM to 7.15 PM, Mondays Closed
9. Navigli Lombardi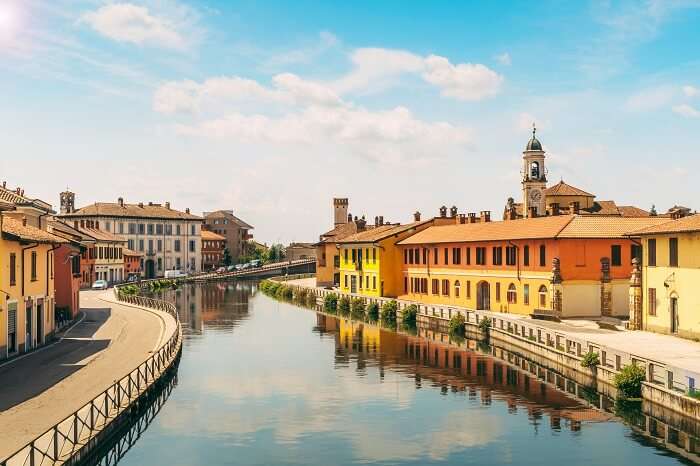 Dating back to as far as the 12th century, Milan's Navigli or the canals were constructed to facilitate the irrigation system. In the 1300s, the canal system was expanded for the transportation of goods that continued well till the 19th century. Travelers can enjoy a 55-minute cruise along the remaining Navigli Lombardi as it is considered to be one of the best places to visit in Milan. Tour boats depart from the point where the historic port of Darsena and the most important canal of Naviglio Grande meet. So, come here if you want to spend some time watching and indulging in performing art.
Location: Grattacielo Pirelli, Via Fabio Filzi, 22, 20124 Milano MI, Italy
Timings: Open 24 Hours
Suggested Read: 10 Best Airports In Europe For An Enjoyable Journey To Your Dream Destination
10. Teatro Dal Verme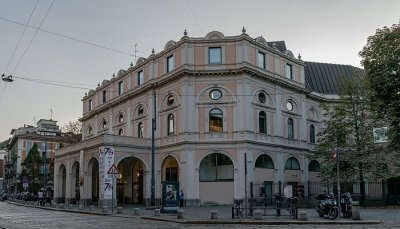 An ideal place to visit in Milan during night is the famous theatre Teatro Dal Verme. Giuseppe Pestagalli was the pioneer behind the construction of Teatro Dal Verme. It is the primary venue for organizing plays, live concerts, and brilliant music. Moreover, exhibitions and conference meetings are also held annually at this prestigious venue.
Location: Via S. Giovanni sul Muro, 20122 Milano MI, Italy
Timings: NA
11. Leonardo Da Vinci's Vineyard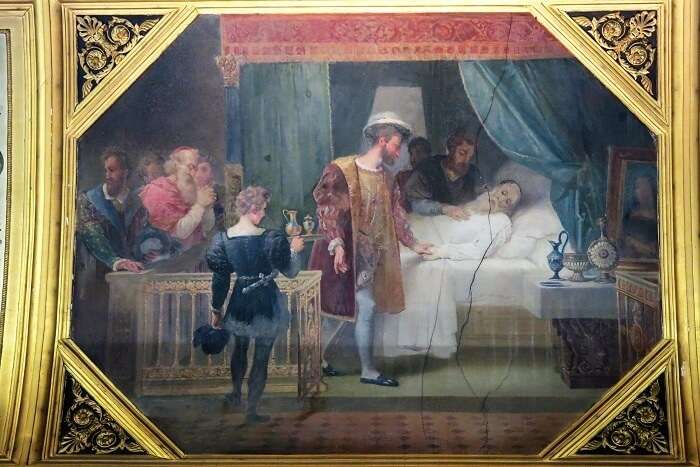 During 1482, Leonardo da Vinci moved to Milano as one of the court writers. This was the peak time for the painters in Milan and Leonardo da Vinci was offered a vineyard as a token for his work. In Milan Italy points of interest, this is one of the must visit. You may or may not be a fan of vineyard and wine in general, but visiting this place will take you back in a different era when art was becoming a source of reformation in the society.
Location: La Vigna di Leonardo, Corso Magenta, 65, Milan, Italy
Timings: NA
12. 10 Corso Como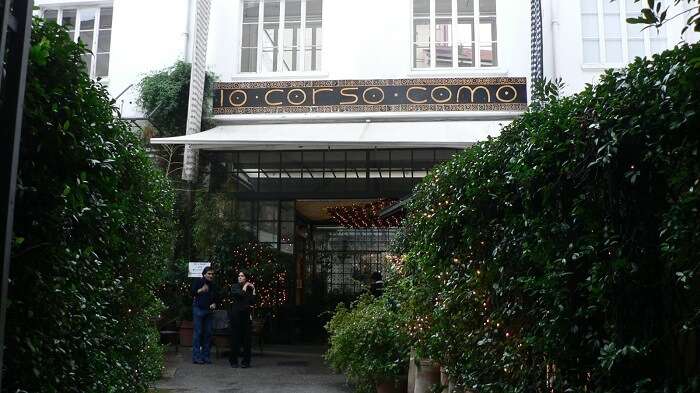 This is where the concept of lifestyle store began. This store started by Carla Sozzani brings together an array of products that are required in everyday life and yet give a vibe of high fashion. Fashion food, art, design, publishing and music are all found here in the same setting. So come down to 10 Corso Como to pick some articles for your home sweet home, which you can also cherish as a memory of your Milan trip.
Location: 10 Corso Como, Corso Como, 10, Milan, Italy
Timings: 10:30am–12am
13. Castello Sforzesco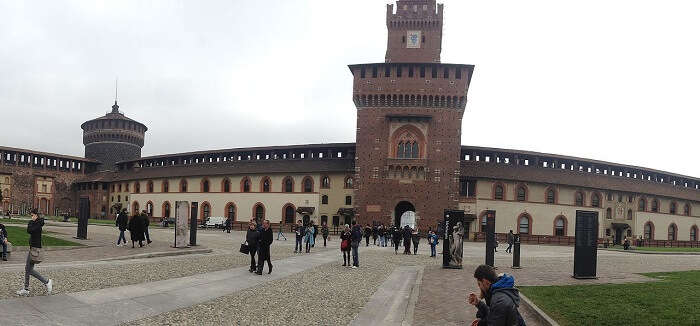 Looking for places to visit in Milan in 1 day? Here is one where you can spend your whole day. Built by Francesco Sforza, Duke of Milan in the 15th century, Castello Sforzesco is a place where one can get acquainted with the city's medieval and modern history. The famous Pinacoteca gallery that has the marvellous art pieces like Tintoretto and Titian is also located in this castle. This castle has many museums and galleries which are worth-visiting on your trip and so you must spend at least 4 hours here.
Location: Piazza Castello, 20121 Milano MI, Italy
Timings: 7am–7:30pm
14. Duomo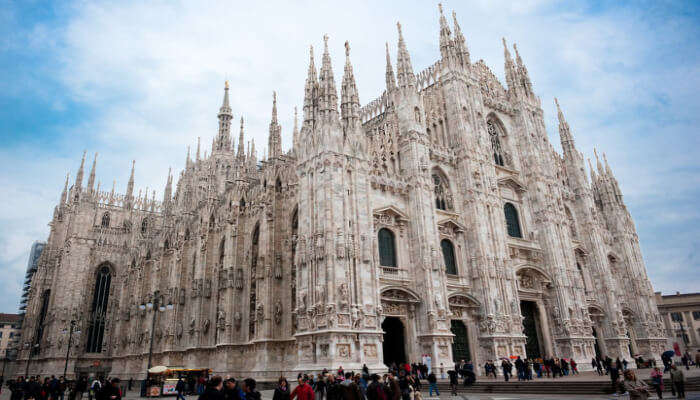 Alike other European countries, Milan is also known for its iconic architectural sites. One such attraction in Milan is the majestic Duomo that is located at the center of the city in the heart of Piazza del Duomo. This magnificent architecture is constructed with pink-hued white marble which was brought from the quarries LakeMaggiore. It is the biggest cathedral in Italy and was constructed in 1386. Don't forget to climb the rooftop to this stunning cathedral to capture the panoramic sights of the entire city!
Location: Piazza del Duomo, Milano, Lombardia, Italy
Timings: NA
15. Museo Del Novecento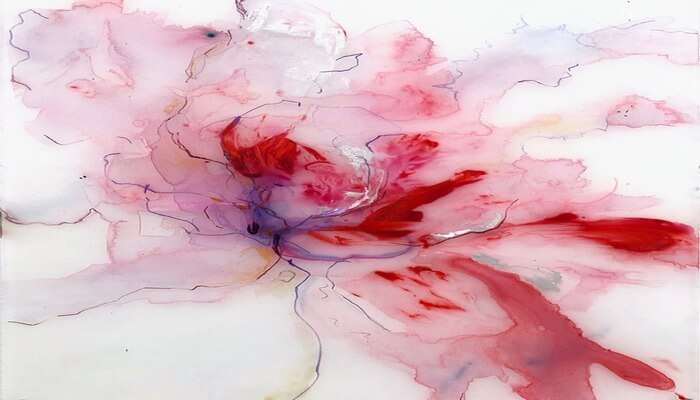 After exploring Duomo, you can walk down to this astounding gallery named, Museo del Novecento that exhibits an exclusive collection of 20th-century Italian art. This enormous gallery is home to over 400 artworks that are displayed chronologically, showcasing the step by step changes in Italian society and culture with the passage of time. If you have a love for art or want to plunge in the history of this stunning place then don't miss out on visiting this illuminating gallery. 
Location: 8 Piazza del Duomo, Milano, Lombardia, 20123, Italy
Timings: 9:30am–7:30pm
16. Peck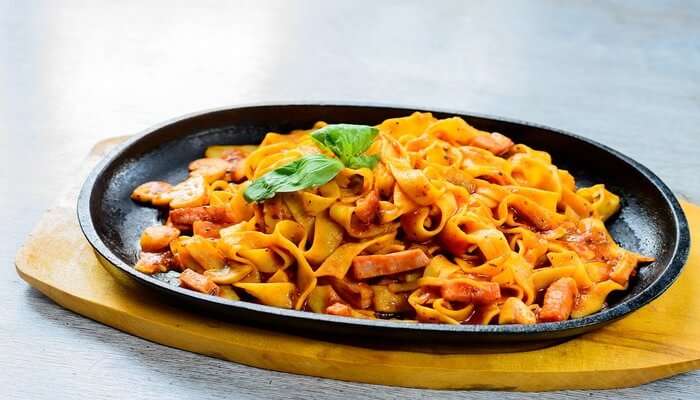 Italian food is one of the major attractions for international visitors. Don't you want to grab some scrumptious delicacies of Italian cuisine while holidaying in Milan? Whether interested in going for a romantic dinner or looking to grab a delicious and flavorsome bite, Peck is an exclusive gourmand hub in Milan that offers the best Italian food in the city! The interesting restaurant dates back to 1883 when it offered fine smoked meats and salmon, but today this place is a delightful retreat for the Epicureans, holidaying in Milan!
Location: 9 Via Spadari, Milano, Lombardia, 20123, Italy
Timings: NA
17. Parco Sempione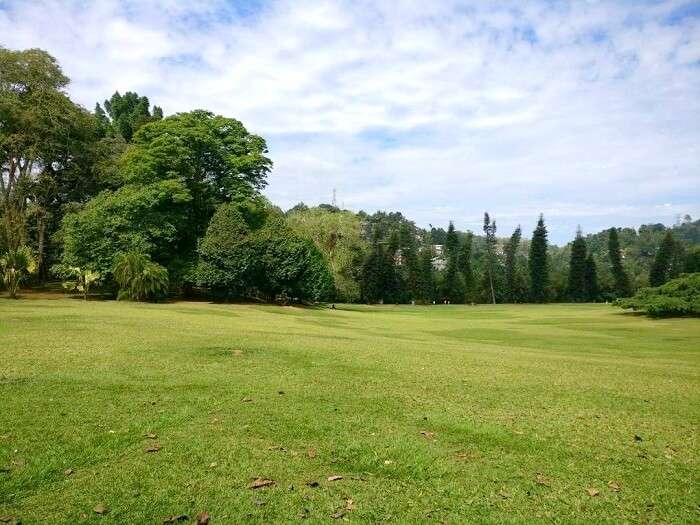 If you are looking for a lush green peaceful escape in Milan then Parco Sempione, the largest green space in the city is the best option! You can take small walks here or simply sit and relax while glancing the lively vibe of this beautiful city. Within Parco Sempione lies the historical Castello Sforzesco and an interesting center of art, named, La Triennale di Milano. For a perfect experience of Parco Sempione, plan a visit in the early morning so that you get enough time to explore the entire place. If you are planning your trip during best time to visit Milan, that is, between Spetember to November, then the exquisite beauty of this park will surely make you fall in love with it! 
Location: Piazza Sempione, Milano, Lombardia, 20154, Italy   
Timings: 6:30am–9pm 
Suggested Read: Day Trips From Milan: 13 Places To Visit From Milan For A Rejuvenating Escapade
18. Chiesa Di San Maurizio Al Monastero Maggiore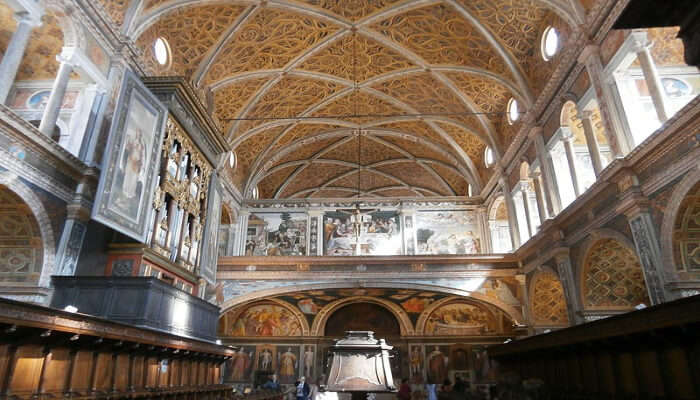 If you are planning to visit Castello Sforzesco and Doumo on your next visit to Milan then do add Chiesa di San Maurizio al Monastero Maggiore to your wish list as the place is amongst the most popular tourist attractions of Milan and believed to be the most significant Benedictine monastery in Milan. The place is home to 'The Sistine Chapel of Milan' which is a detailed cycle of frescos. 
Location: 15 Corso Magenta, Milano, Lombardia, 20123, Italy
Timings: NA
Suggested Read: 10 Indian Restaurants In Milan For Every Type Of Foodie!
19. Milano Centrale Railway Station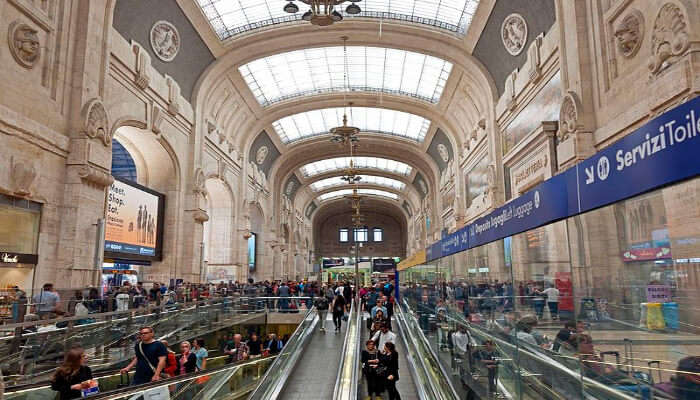 Milan is home to this interesting railway station named Milano Centrale Railway Station which was established in the year 1939 and still serves as the main entry and exit point for Northern Italy and middle Europe. You can visit the station to witness the beautiful architecture. From a curved glass roof to exterior corners, there are numerous interesting points to explore at this railway station.
Location: 1 Piazza Duca d'Aosta, Milano, Lombardia, 20124, Italy
Timings: NA
Suggested Read: Diving On Your Mind? The First Coral Reef In Italy Has Been Discovered And We're So Ready To Dive!
20. Cimitero Monumentale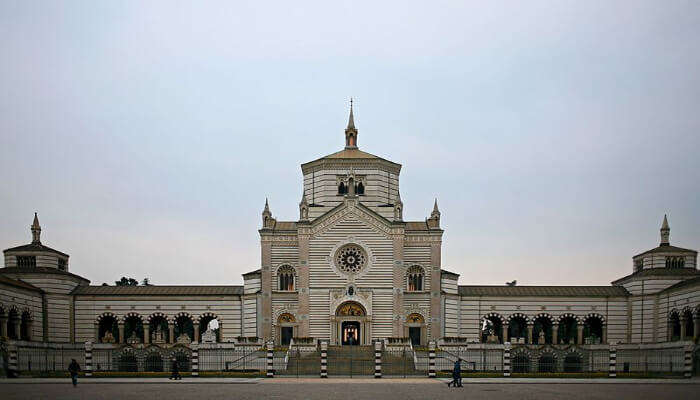 Located in the north of this lively city, Cimitero Monumentale is an enormous cemetery building that you must not miss out on while staying in Milan on your perfect vacation! It was established in the late 19th century and exhibits the life history of Milan from the era of Gothic to Byzantine times. The place is a burial site of notable politicians of Milan. You can also glance at the sculptures contributed by the Italian artists.   
Location: Piazzale Cimitero Monumentale, Milano, Lombardia, 20154, Italy
Timings: 8am–6pm
Suggested Read: Nightlife In Italy: 17 Cities That Are A Must On Every Party Starter's Bucket List
Luggage Storage In Milan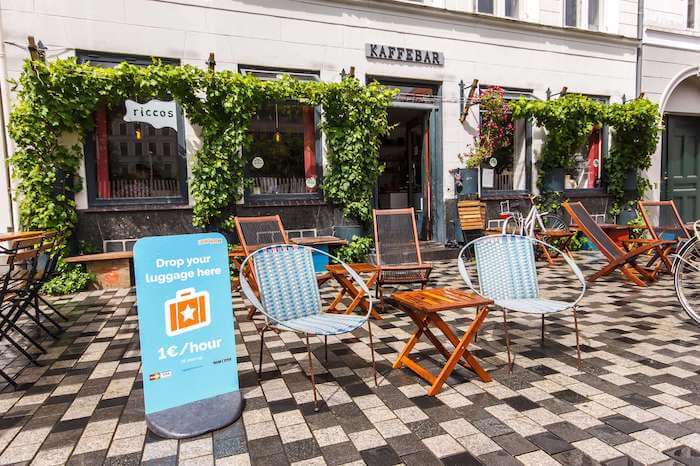 If you're looking for luggage storage in Milan, you can drop off your bags by using LuggageHero's network of more than 30 local shops located around crucial traffic hubs, tourist destinations and popular districts. Just go to the LuggageHero reservation platform to find a handy, verified storage site. Store your luggage there for easy drop-off and pickup. Each bag receives a safety seal, and the bag and contents are insured for INR 1,97,417. If your plans change, there's no cancellation fee. Bag charges start at INR 79 per hour with a daily maximum of INR 790 plus a one-time handling fee of INR 158.
Further Read: These Best Things To Do In Italy That Are Truly Exclusive
Are you excited to visit Milan after knowing about these amazing historical and cultural places to visit here? If yes, then what are you waiting for? Plan a trip to Italy right away and include these Milan attractions on your bucket list that will let you live your dream at this culturally rich destination. Happy tripping! 
Disclaimer: TravelTriangle claims no credit for images featured on our blog site unless otherwise noted. All visual content is copyrighted to its respectful owners. We try to link back to original sources whenever possible. If you own the rights to any of the images, and do not wish them to appear on TravelTriangle, please contact us and they will be promptly removed. We believe in providing proper attribution to the original author, artist or photographer.
Please Note: Any information published by TravelTriangle in any form of content is not intended to be a substitute for any kind of medical advice, and one must not take any action before consulting a professional medical expert of their own choice.
Frequently Asked Question About Places To Visit In Milan
Is Milan welcoming international tourists, given the covid situation?
As per the latest updates, Italy has opened its gates for tourists from specific countries only which does not include India. However, tourists travelling to Italy need to follow all the SOPs given by the county which mainly includes getting tested before departure, staying in quarantine for 10 days. Also, the county is only allowing tourists whose vaccination has been done. Follow the news or check online for the latest updates about travel.
What to visit in Milan for sure?
Galleria Vittorio Emanuele II, Milan Cathedral, Santa Maria Delle Grazie, Pinacoteca Di Brera are few of the best places to visit in Milan.
Which museum is a must-visit in Milan?
Pinacoteca di Brera is a must-visit museum in Milan.
Where can I hang out in Milan?
Best Milan Nighlife can be experienced at the below mentioned places:
1. Navigli.
2. Duomo.
3. Brera.
4. Corso Sempione.
5. Corso Como.
6. Porta Nuova, Porta Garibaldi.
Is Milan Italy worth visiting?
Milan has a few very famous attractions, such as the Duomo Cathedral, La Scala Opera House, and Galleria Vittorio Emanuele, for tourists to enjoy.
How many days do I need in Milan?
If you are going to Italy for 7-8 days then you can spend at least 3 days in Milan as there are numerous things to be explored.
What can you do for free in Milan?
The following are the best free places to visit in Milan:
1. Milan Duomo
2. Basilica Di S. Ambrogio
3. Gallerie Di Piazza Scala
4. Castello Sforzesco
5. Parco Sempione
6. Orto Botanico di Brera Botanical Garden
What should I wear in Milan?
Bring t-shirts and shorts if you're comfortable in these, but also "proper" clothing too because the churches and Cathedral do require shoulders and bare skin to be covered. You can wear thin, linen pants if you want to fit in with the locals, they don't really wear shorts. Fall: Pack a sweater, warm jacket and scarf.
---
People Also Read:
Places To Visit In Italy Places To Visit In Salzburg Places To Visit In Poland