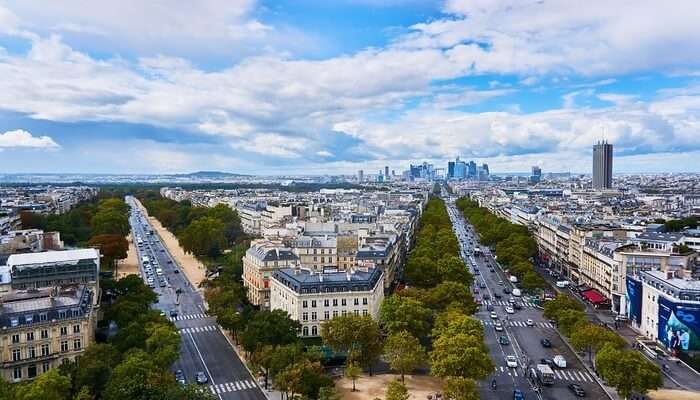 Paris is one of the most popular cities in France. It is a major European city and also a global centre for art, fashion, culture, and gastronomy. Large chunk of travellers with innumerable purposes generally come here to explore the charm of the region especially Paris city that leaves a deeper impression on their souls. Interestingly, besides Paris, there remains so much to be explored.
Mont Saint-Michel Apart from the amazing spots that you'll find here, the places to visit near Paris too will leave a lasting impression on you. They are so engrossing that perhaps you will fall short of time visiting all the places.
Places To Visit Near Paris
Here is the list of these amazing places to visit near Paris. As they are located near Paris, you can visit most of those places by using any mode of public transportation. These places are going to cast a spell on your senses. Just have a look!
1. Versailles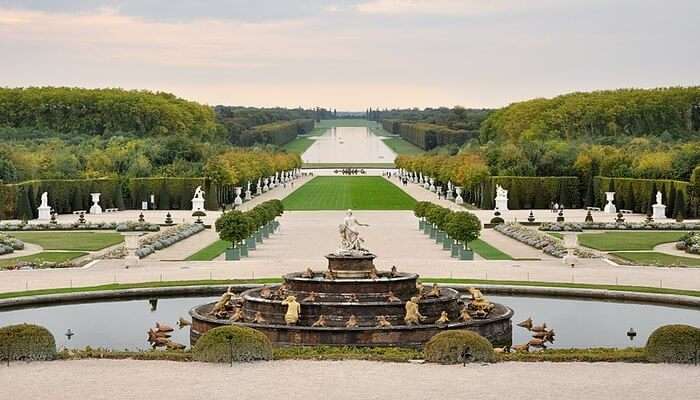 The city of Versailles will welcome you for a dazzling day. You will be impressed and seduced by the beauty of this place. Famous for its marvellous castles and its luxurious gardens in the whole world, the estate used to be the residence of the Kings of France, like Louis XIV, Louis XV, and Louis XVI. At the entrance itself, a bronze statue of Louis XIV welcomes you into his humble home.
Versailles is also known to play with its visitors with optical effects and visual illusions. So, be careful and keep your eyes open to explore its beauty as it is among the best places to visit near Paris.
Distance from Paris: 23 kilometres away from Paris
Public Transport Access:: Versailles Château (RER C)
Must Read: 10 Churches in Paris to Make You Go 'Wow'
2. Deauville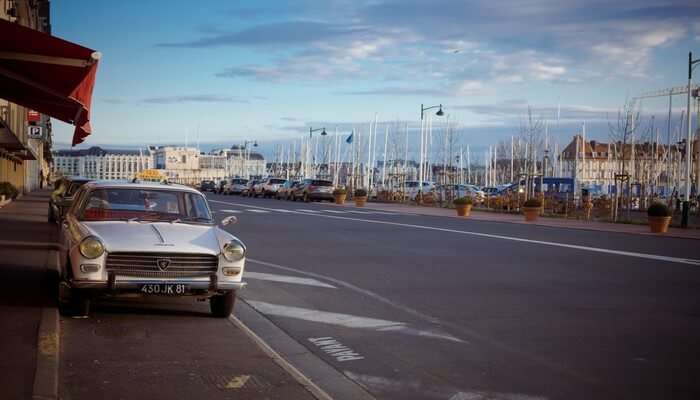 Among the famous places to visit near Paris, Deauville is well-known not only for its racetracks but also for its beach and palaces. Built-in 1864 by Duc de Morny, its three polo fields regularly witness the remarkable hostilities between the best teams in the world in this sport. You should also visit the painter Eugène Boudin's house, where he spent the last 14 years of his life. This painter created more than 100 oil and gouache paintings in Deauville.
Distance from Paris: 200 kilometres away from Paris
How to reach Deauville:: By car – 2h 28 via the A13 Highway and by train – 2h14 via TGV – Intercité
Suggested Read: Day Trips From Paris: Head Out To These 8 Places In 2022 For Invigorating Excursions
3. Mont Saint-Michel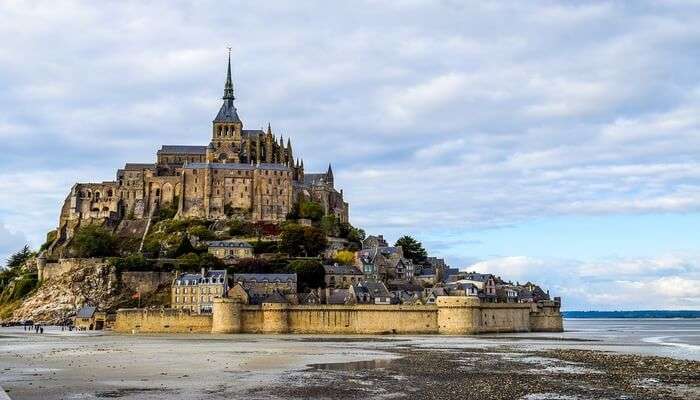 The rocky islet of the Mont-Saint-Michel, bounded by its beautiful bay, is waiting for you for a memorable visit! This monument is on the list of World Heritage Site of UNESCO since 1979 and is the scene of the biggest tides of continental Europe. Such importance makes this place one amongst the best places to visit near Paris. Once famous as a pilgrimage place too, the skilful mix of the religious and medieval military of its architecture will surprise many of you. If you're looking for an original trip, we invite you to discover the Mont-Saint-Michel on horseback or in ULM flight for the daring of you!
Distance from Paris: 361 kilometres away from Paris
How to Reach Mont-Saint-Michel: By car – 3h 56 via the A13 Highway and by train – 3h 40
Suggested Read: Why Should Kids Have All The Fun? Disneyland Paris Adult Ticket At The Price Of A Child's!
4. Orléans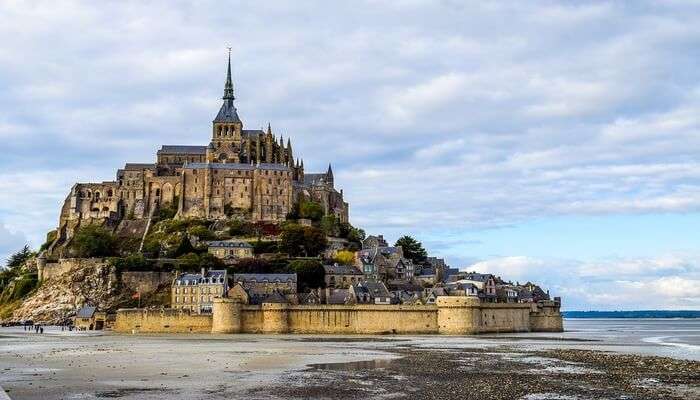 Orléans is considered to be one of the most dynamic cities in France. Modern and easy to live in, this city has many means of transportation. It will make you feel at home while you tour here. Known for its art and history, this city is the most famous place to visit near Paris among nature and history lovers.
Distance from Paris: 135 kilometres away from Paris
How to reach Orléans:By train – 1h via the Intercité trains and by car – 1h 37 via the A10 Highway
Suggested Read: Eiffel Tower Vs Tokyo Tower: Is There A Comparison? Let's Find Out!
5. Honfleur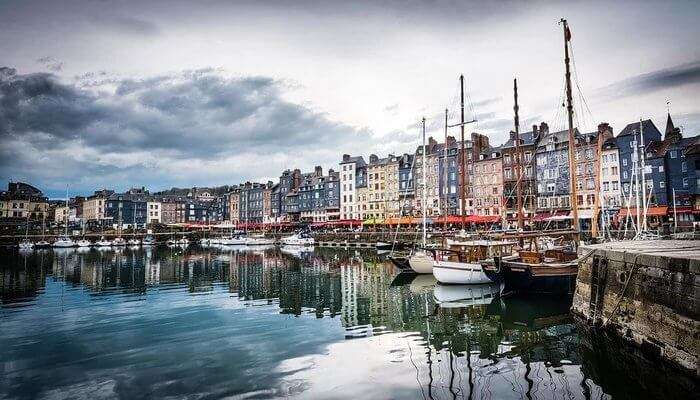 With its authentic charm, Honfleur is among the major tourist places to visit near Paris in Normandy. Surrounded by scenic streets, slate-covered, and half-timbered houses, this painter city has seen the birth of the painter Eugène Boudin and composer Erik Satie, whose house has become a museum today and is visited by hundreds and thousands of tourists.
If you're passing by Honfleur for a weekend, we suggest you stop at the Vieux Bassin, which is clearly one of the most attractive places in this city!
Distance from Paris: 197 kilometres away from Paris
How to reach Honfleur: 2h 23 via the A13 Highway
Suggested Read: 7 Extravagant Paris Cruises That Are One Of A Kind Experience!
Points Of Interest Near Paris
If you want to visit some specific spots during your Paris trip but not sure what lies beyond the city, then you must add the below-listed points of interest in your itinerary!
6. Parc Astérix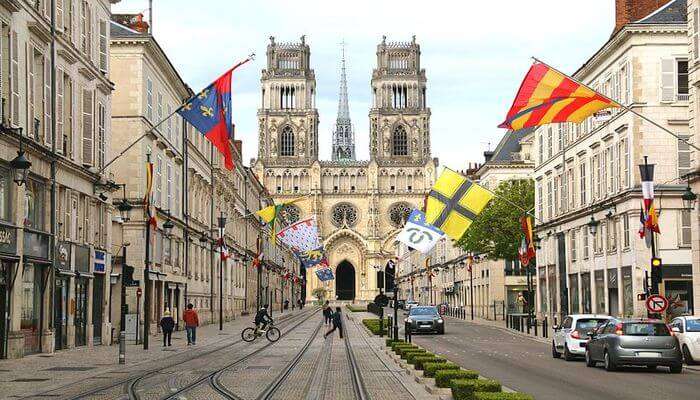 The Parc Astérix is about the adventures and the world of the well-known French comics "Astérix the Gaul." Formed of the six worlds taken from the comics, this resort offers you about 40 roller coasters. Among them, le Tonnerre de Zeus, La Trace du Hourra, Romus et Rapidus, Les Chaises Volantes, and La Forêt des Druides are truly awesome. As part of the most adventurous place to visit near Paris, here you'll find rides for everyone! You will even find the exact reconstruction of the Astérix's village as it is in the comics!
Distance from Paris: 40 kilometres away from Paris
Location: Parc Naturel régional Oise – Pays de France, 60128 Plailly
Opening Hours: Monday to Friday – 9:00 AM to 6:00 PM
How to reach Parc Astérix: Take the RER B until Aéroport Charles de Gaulle 1 station and get to the Parc Astérix desk. You will be directed to the shuttles there that go to the park
Suggested Read: How To Spend 2 Days In Paris: A Stopover Guide!
7. Château De Chantilly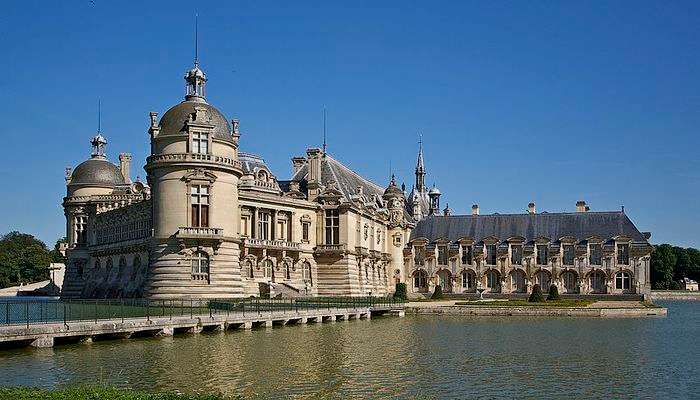 Built in the middle of the waters, around 7800 hectares of forest, the Chantilly Estate pleats the castle, the park, the Condé Museum, the Grandes Ecuries, and the Musée du Cheval. The park here will offer you an astonishing panorama of the art of Western gardening. Don't hesitate to come and take a look as it is among the perfect tourist places near Paris to spot the aerobatic shows and also the dressage demonstrations here at this place!
Distance from Paris: 25 minutes away from Paris
Location: Rue du Connétable, 60500 Chantilly
Opening Hours: Generally open from 10:00 AM to 6:00 PM
Public Transport Access:: From the Gare du Nord station, take the TER to the
'Chantilly-Gouvieux' station and then take the RER D to the 'Chantilly-Gouvieux' station
Prices: INR633/- for a ticket for the park; INR870/- for a ticket for the estate
Suggested Read: 10 Incredible Ways To Ring In New Year In Paris To Bid 2022 A Goodbye
8. Château De Fontainebleau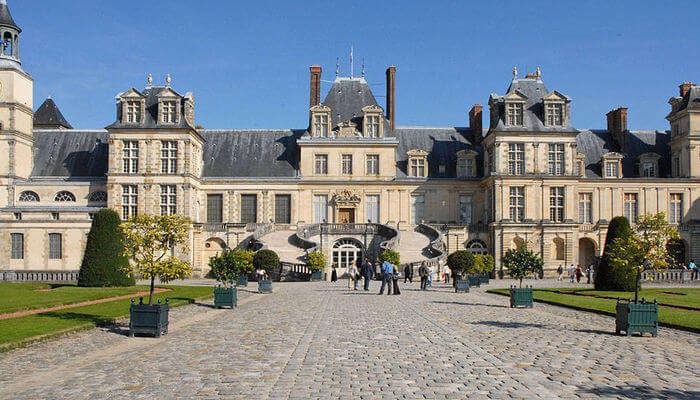 Fontainebleau hosts the well-known Château de Fontainebleau. It is the only royal estate to have been continuously inhabited for 7 centuries, as each of the members of the 7 royal dynasties of the kings of France had lived here that still has the reins of the royal walls. The design of this castle is marked with the wealth of the decorations and exclusive aspects of the furniture in apartments. Considered as one of the biggest and most beautiful forests of France, the diversity of its environments, of its relief and its spirits, make it one of the most outstanding places to visit near Paris for a memorable tour exploration.
Distance from Paris: 57 kilometres away from Paris
Location: Château de Fontainebleau – 77300 Fontainebleau
Opening Hours: The castle is open every day except on Tuesdays, on the 1st of January, the 1st of May, and the 25th of December from 9:30 AM
Prices: INR870/- per person
Public Transport Access:: From Paris, take the A6 Highway, then take the Fontainebleau exit and follow the 'château' signs to reach there
Suggested Read: Paris In Winter: All That You Can Do In This Winter Wonderland In 2022!
9. Disneyland Paris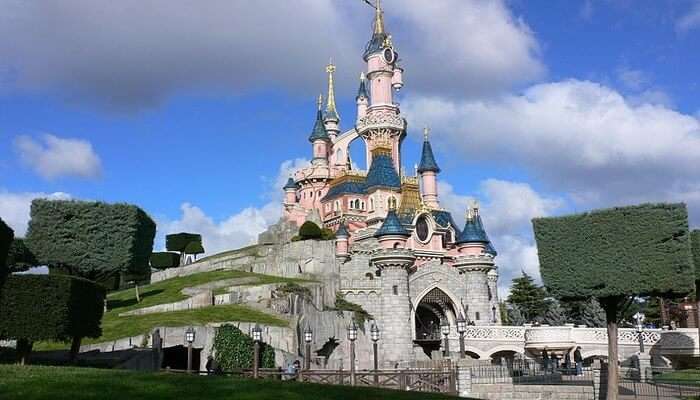 The land of Mickey Mouse opens its doors for you and also invites you to try out its 343 roller coasters rides including Big Thunder Mountain, Alice's Curious Castle, Space Mountain, The Ghost Manor, Pirates of the Caribbean, and many others here! It is among the best places to visit near Paris for children and also adults as it offers you a great chance to meet your favourite Disney characters too while visiting the Sleeping Beauty's Castle.
If you're afraid to get hungry, restaurants and fast-food restaurants of many types are available here. Among them, you will find the Auberge de Cendrillon or Café Mickey.
Distance from Paris: 40 kilometres away from Paris
Location: Disneyland Paris, Boulevard du Parc, 77700 Serris/Coupvray
Public Transport Access:: Marne-la-Vallée-Chessy station (RER A)
Suggested Read: Paris In December: A Handy Guide With Best Experiences, Hotels, Packing Tips, And More
10. Thoiry Zoological Garden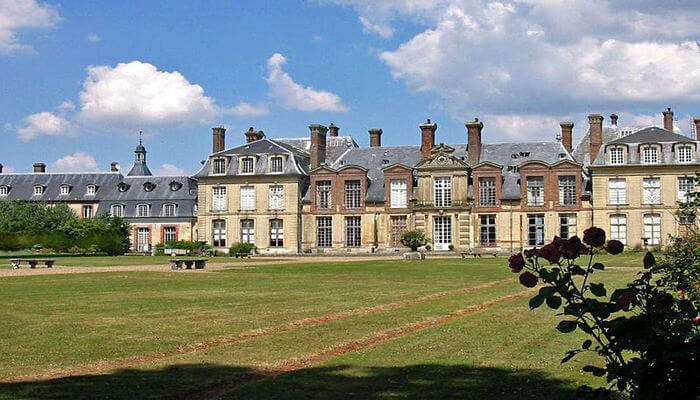 The Thoiry Zoological Garden is unique as you can also see the animals from your car while driving through the 8 km of the 'Safari' part of this park. More than 750 animals will welcome you in their 150-hectare park including the giraffes, springboks, deer or warthogs literally waiting for your arrival! It is among not to miss places to visit near Paris.
Distance from Paris: 50 kilometres away from Paris
Location: Parc de Thoiry, 78770 Thoiry
Opening Hours: The zoo is open every day from February 4th to November 12th included, except on Mondays and Tuesdays in March. Open from 10:00 AM to 5:00 PM (6:00 PM in July and August)
Access: Take the A13 Highway at the Porte d'Auteuil. At the junction between A13 and A12, take the A12 Highway, and then N12 towards Dreux. Take the Thoiry exit, follow the D76, then the D11 towards Thoiry
Prices: INR2214/- per adult and INR1740/- per children (between 3 and 11 years old)
Further Read: Paris In October: 10 Things To Do To Make The Most Of The Season Of Fall!
So, are you excited about these amazing places to visit near Paris? These are the places that take just 3-4 days to make for a perfect weekend getaway. Head to these places and explore them to your heart's content for a memorable trip to Paris.
For our editorial codes of conduct and copyright disclaimer, please click here.
Frequently Asked Questions About Places To Visit Near Paris 
Where should I visit outside Paris?
Some of the elegant places to explore outside Paris in France are Palace de Versailles, Puy de Fou, Mont Saint Michel, Loire Valley, Bordeaux, Futuroscope, Parc Asterix, Mont Blanc Helicopter and Hiking Chamonix, French Riviera, and Carcassonne.
What are the best outdoor activities to do in Paris?
Paris, known for its beautiful architecture, also offers several fun activities for its visitors such as rollerblading, punting, pony riding, cruising through canals, visiting Buttes Chaumont, and spending the afternoon at Joséphine Baker swimming pool & solarium.
Is it safe to visit Paris during covid times?
The French government has issued some strict protocols to prevent covid from spreading such as a vaccination pass that can be obtained on arrival and is mandatory to explore the city. Fully vaccinated visitors don't need to provide a negative RT PCR test on arrival. Wearing masks is mandatory in indoor public places only. Unvaccinated travelers should provide a negative RT PCR test report done prior to departure.
What countries are easy to visit from Paris?
Paris is considered to be a prime location and is also connected with different countries. Countries which are easily accessible from Paris are Netherlands, Luxembourg, Belgium, and England.
Is Rouen worth a day trip from Paris?
Rouen is a lovely Normandy town with great architecture and history, and just one hour away from Paris. Although it has the potential of a major tourist attraction, you won't find too many visitors in Rouen.
Which food is Paris known for?
If you are visiting Paris, then some of the most popular and delicious food that you must try are Eclairs, Falafel, Oysters, Couscous, Macarons, Baguettes, Croissants, Jambon-beurre, Magret de Canard, and the French cheese.
How far is Versailles from Paris?
The Palace of Versailles is about 12 miles away from the center of Paris. To go to Versailles, you will need to get the RER C, which is a train that will take you directly to the Palace of Versailles.
What is the best time to visit Paris?
Paris is crowded with tourists during June and July in the summer and from mid December to January in the winter. If you wish to travel when Paris is thinly crowded, then mid January is the best time and you can also find some affordable accommodations.
How many days are required to visit Paris?
At least a 3 days tour is required to explore Paris and visit some famous tourist attractions. For a relaxing holiday, you may extend it to a 7 days tour and experience this exquisite city to the fullest.
---
Looking To Book An International Holiday?
---