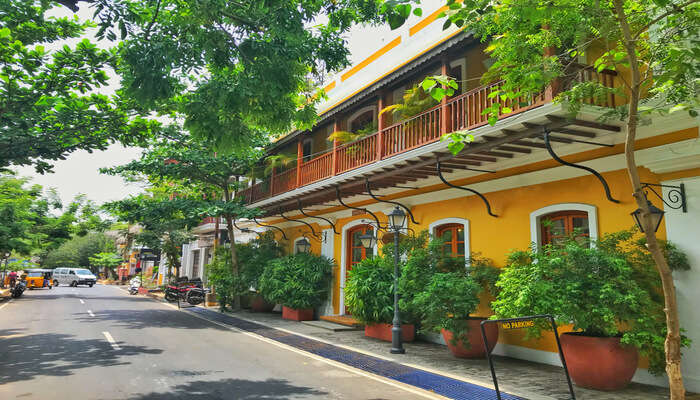 Visiting a place with historical background along with geographical excellence is worthwhile. Pondicherry is such a place which is the collection of certain districts, like Pondicherry, Yanam, Karaikal, and Mahe. Till date, you can get the French essence in this town in the designs and architecture of houses, in the taste of foods, and the culture of the town. Once you visit this place, you fall in love with the rich heritage of this beach town while enjoying the outstanding natural beauty of this place. Whether planning a solo or a group trip, some tips are always useful. So, here are Pondicherry travel tips that will help you plan a better excursion.
12 Pondicherry Travel Tips
Here is a list of some travel tips that will be useful while you are planning a getaway to Pondicherry. Take a look at them and revamp your itinerary if required.
1. Know How To Reach Pondicherry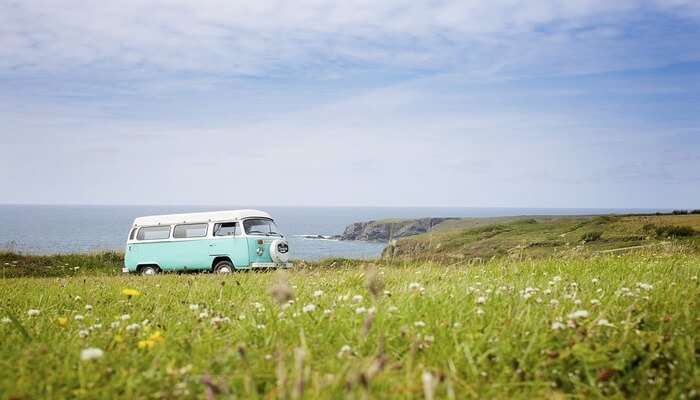 This is the first thing you need to know about visiting Pondicherry. If you are planning to reach by air, there is no direct flight that connects Pondicherry with other parts of the country. So, you need to go to Chennai by flight and take a bus or cab from Chennai to Pondicherry. There are also flights to Bangalore and Hyderabad from where you can take a connected taxi. If you have time, you can travel by train too and reach Villupuram. The popular trains are Nagercoil Express and Pondicherry Express.
Scuba Diving In Pondicherry: A Handy Guide To Experience This Adventurous Activity
2. Language Won't Be A Problem Here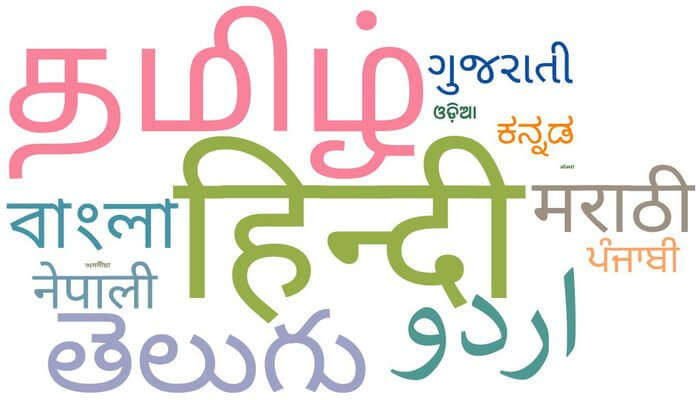 In many South Indian states, people often complain of understanding the accent of the locals and face problems. In Pondicherry, you won't have any such problems. As this town was a French Colony for a long period, people still talk in French here and English is also popular. Among the local languages, Tamil, Malayalam, Telegu, etc. are common. You don't need to know the local language if you can talk in English.
3. Travel Around The City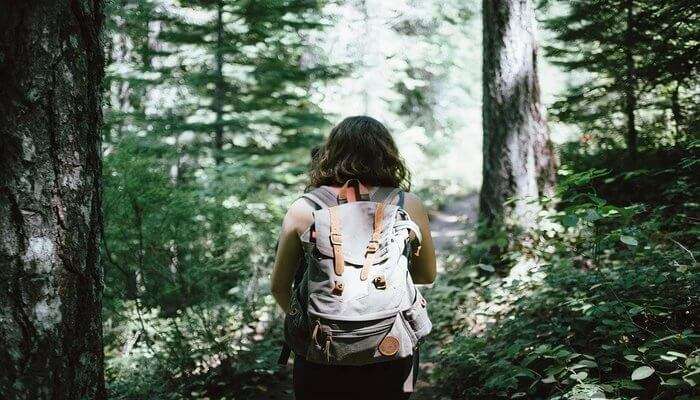 Wondering how to travel in Pondicherry? This is another important thing you need to know before visiting Pondicherry. There are rickshaws to cross small distances, but those charge huge! You can get rental cabs to visit around the city safely. The auto-rickshaws are also there to go the small distance. But, the most interesting and the cheapest transformation in Pondicherry is to hire a bike or scooter. You can feel the adventure of exploring the city as you want and with the help of Google Map, you won't get confused.
12 World-Class Hotels In Pondicherry That Have Plenty To Offer For A Comfy Stay
4. Book Your Stay In Advance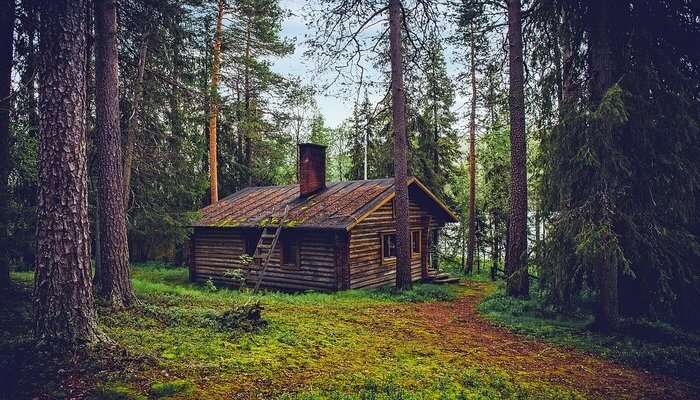 If you want to avoid the crowd in hotels in Pondicherry, you need to book it quite early in the tourists' season. There are lots of hotels in this beach town where you can stay and enjoy your holiday. As per your visit, you can find different types of hotels in Pondicherry. If you are a history buff, you can stay at the White Town of Pondicherry where you can stay closer to the French culture of this city.
5. Know The Best Time to Visit Pondicherry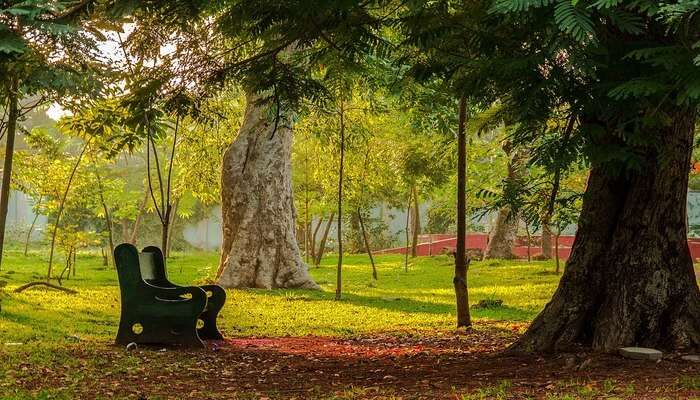 Whenever you visit any new place, you need to know the best time to visit it so that your vacation won't get ruined. Visiting Pondicherry is no exception to that. The best time to visit this beautiful town is at the monsoon and winter. You can plan your vacation from November to March when the temperature is soothing and it is within the range of 17 to 35 degrees Celsius. Try to avoid Pondicherry during summer as the sun is scorching and the temperature goes more than 40 degrees Celsius.
New Year Parties In Pondicherry: Welcome 2022 By Celebrating At These Splendid Venues
6. Stay Safe and Alert In Pondicherry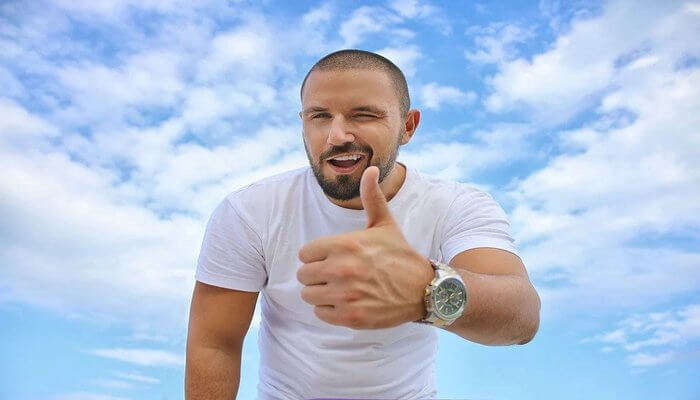 Pondicherry is indeed relatively safe from lots of other cities around. Still, there are lots of scammers who look for opportunities to trap travelers. While renting jeeps, or bikes, you should always take a picture of the entire vehicle so that the owner won't blame you for any damages caused not by you. Also, you should not roam around the city at night. You can stay inside any resorts, cafes, etc. instead of roaming around. If you want to go outside at night, be in a group of 5-6 people and don't take kids with you. Several areas are quite dark and quiet, so always carry a torch and also don't carry any valuables or bigger amounts. You should also stay away from talking much to beggars or any unknown person here.
---
Planning your holiday but confused about where to go? These travel stories help you find your best trip ever!
---
7. What To Wear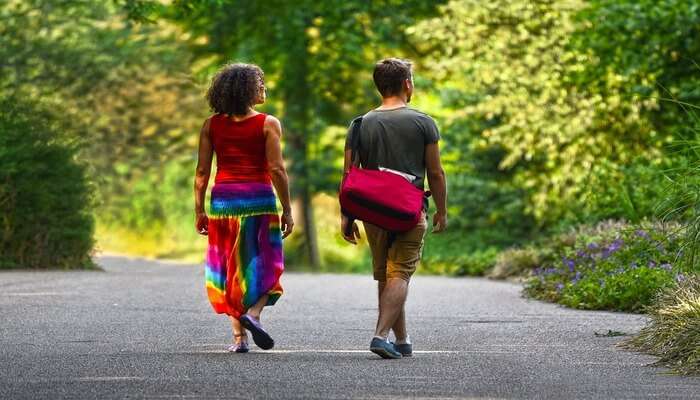 You can wear decent and modern clothing here, in Pondicherry. If you are here in winter, cover yourself in comfortable woolens, but don't just layer up with many clothes as Pondicherry is never too cold to wear those. Also, if you are here around spring or summer, wear cotton clothes, like cotton skirts, tops, shirts, shorts, etc. In monsoon, you can pack with colorful cotton dresses with floral prints or geometrical designs to always make your mood always uplifted.
40 Things To Do In Pondicherry In 2022 For A Fulfilling Retreat
8. Get An Idea About The French Heritage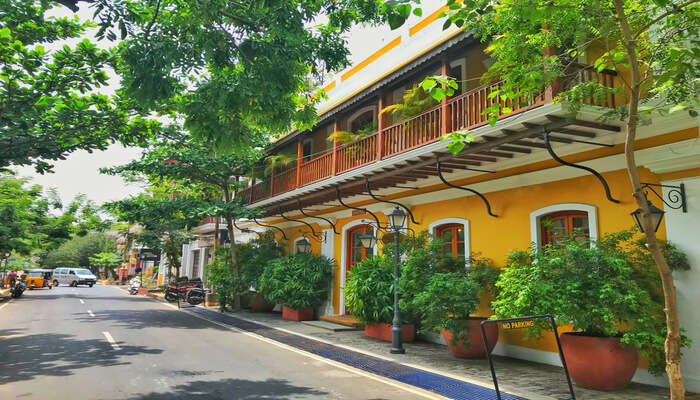 Usually, the entire town is always throbbing with life, bursting with regular crowds and chaos. But, once you enter the White Town, you can realize the other side of Pondicherry. This place is the bearer of the rich French Heritage and there is also a small part in White Town, known as the French Quarter. The architecture of the pastel-colored houses is an example of small France in India. Located on each side of the alleys and shaded by the bushy trees, this place will make you feel the serenity of your surroundings. Find a French café and spend your afternoon or evening here to know this place even more.
9. Take Care Of Yourself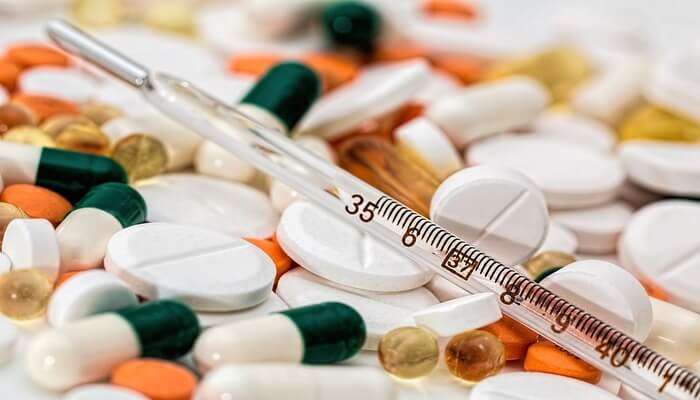 Image Source
You don't want to ruin your vacation by falling ill. So, while you are in Pondicherry, you need to follow certain health tips. Here, the weather often gets too humid in the monsoon and summer. So, always wear a loose fitted dress so that you don't catch up cold by excessive sweating. You can stay away from the street foods as those can upset your stomach. In winter, you need to drink lots of water to keep yourself hydrated. Pondicherry is a bit dry, so you don't want dehydration.
25 Restaurants In Pondicherry 2022 That Will Satiate All Gastronomic Cravings
10. What To Eat In Pondicherry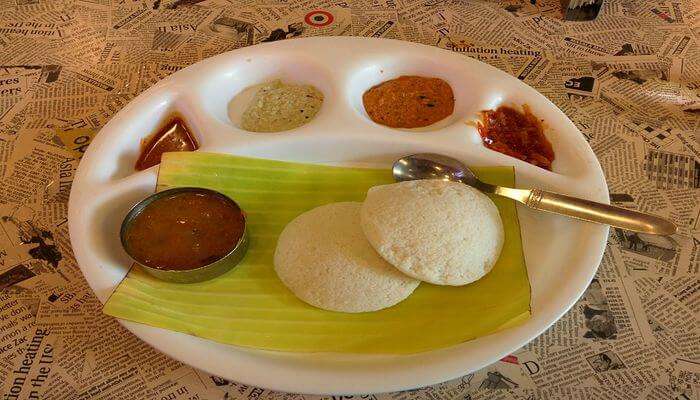 Food is something that introduces you to the culture and tradition of a new place. Pondicherry is a South Indian coastal city that was under French influence for a long time. So, it is obvious that you can get a great fusion of culinary to taste here. Start your day with a French breakfast with a cup of fuming French espresso along with crispy croissant and freshly baked baguette. To have lunch and dinner quite local, you can try tandoori potato, coconut curry, Assad, soya dosa, podanlangkai, and kadugu yerra (a scrumptious dish of prawns). At the dessert, you should not miss palpayasam.
11. Best Places To Visit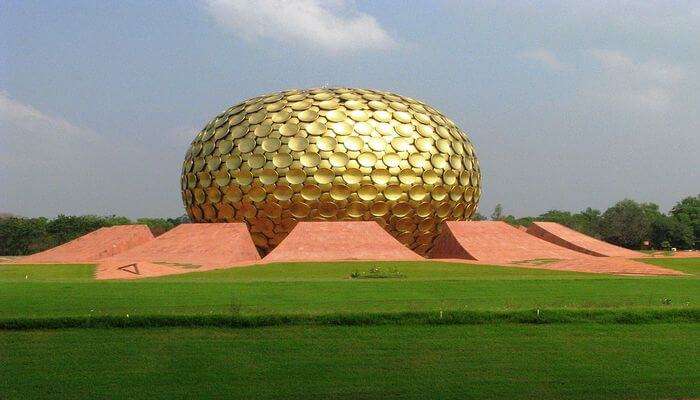 There are lots of places to visit in Pondicherry that you have to come back here again. To make your trip exciting you can visit Paradise Beach and Chunnambar Boat House, Pondicherry Beach, Immaculate Conception Cathedral, Sri Aurobindo Ashram, Serenity Beach, Botanical Garden, Auroville Beach, etc.
11 Best Beaches In Pondicherry You Must Visit Before They Go Mainstream (2022)
12. Things To Do In Pondicherry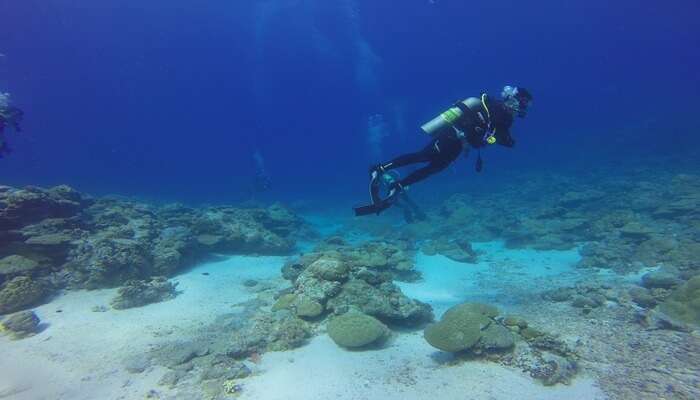 As Pondicherry is a beach town, you can go for water sports, like scuba diving, surfing, or snorkeling here. You will find lots of centers which will give you professional training on such watersports before you try it. You can also learn yoga at Sri Aurobindo Ashram and feel the calmness of the place in you.
So, here you get a thorough guide to visit Pondicherry. Pack your bags now and set forth for your winter vacation to Pondicherry, an amazing historical town with lovely coastal culture. Make sure that you go through this list of Pondicherry travel tips before heading out. Enjoy your holiday, buy some souvenirs for your loved ones, and click amazing pictures for memories.
For our editorial codes of conduct and copyright disclaimer, please click here.
Frequently Asked Questions About Pondicherry
What is the best time to visit Pondicherry?
You can visit this beautiful city in the monsoon and winter. The weather is the best from November to March as the temperature is soothing here.
What can you wear in Pondicherry?
You can wear decent and modern clothes in the city. Cotton shirts, trousers, skirts, shorts, tops, etc. are always welcome. Never wear beachwear in the city as that can grab unwanted attention.
What is Pondicherry famous for?
Pondicherry is famous for its mixed culture where the south Indian culture is highly influenced by French intervention. Apart from that, there are lots of monuments, museums, and beaches to attract tourists.
Is Pondicherry safe to visit?
Pondicherry is safe for the tourists if you maintain certain cautions. The places, like Rock Beach and the French Quarter, are quite safe at night while the other part of the city is not.
What can you buy from Pondicherry?
If you love shopping wherever you go, Pondicherry won't disappoint you. You can buy stylish garments, hand-made incense, semi-precious stones, aromatic candles, perfumes, French and Tibetan antiques, marbled silk, and so on.
Can you buy alcohol at a cheap rate in Pondicherry?
As Pondicherry is a Union Territory, there are certain tax benefits. That's why alcohol is quite cheap here rather than in other places in India.
How to enjoy your night in Pondicherry?
Though traveling at night isn't safe, you can have fun at night in groups. Take a boat ride at the Paradise Island, experience bird watching at Ousteri Lake, or go for scuba diving and enjoy beautiful corals.
What to eat in Pondicherry?
There are lots of French cafes, restaurants, and bistros, along with lots of South Indian restaurants and cafes. So, you can try French cuisine along with the local and coastal foods.
---
Bangalore Travel Tips Mumbai Travel Tips Goa Travel Tips
Comments
comments