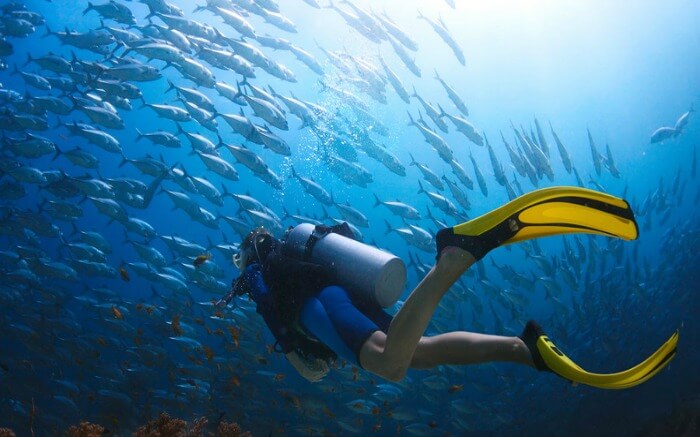 Pondicherry, the French capital of India, is a destination that offers serenity and sanctity in its true sense. The city is calm and its urban architecture, depicting the French style, attracts people from all over the world. Besides sightseeing you don't need to worry about what to do in Pondicherry, for the tiny holiday destination has a lot to offer to make it a fun-filled trip for you.
But before we begin with our rundown, here's what you need to know before you plan a trip to Pondicherry.
Best Season To Visit Pondicherry
Pre-winter and winter, starting October to February, is comfortable and the best season to visit Pondicherry. October and November may have torrential rain sometimes due to retreating monsoon but otherwise it is the perfect time to plan a trip to Pondicherry. The temperature never drops below 17 degree Celsius. This season is ideal for sightseeing in Pondicherry as well as for water and beach activities. Light woolens are preferred. One must not visit during Monsoons if they wish to indulge in water sports in Pondicherry.
16 Best Things To Do In Pondicherry
Here is a list of 15 best things to do in Pondicherry for a soul-stirring experience while you are holidaying there. Take a look!
1. Enjoy A Beautiful Sunrise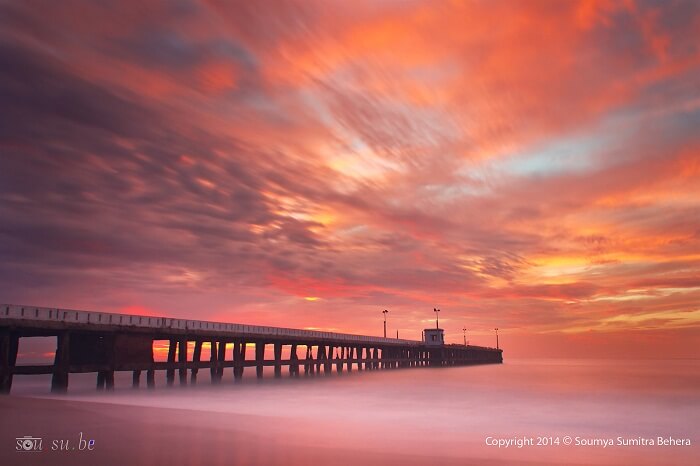 Image Source
The tiny coastal city boasts of some beautiful and untouched beaches. Additionally, the city has many beachside promenades. All this adds up to some wonderful locations to observe some of the most amazing sunrises in the country. So wake up early morning or stay up all night long. But do not miss the sunrise for watching the sunrise from the vast expanse of the Bay of Bengal is one of the best things to do in Pondicherry.
---
South Weekend Holiday Packages On TravelTriangle
A trip to South India has a lot to offer – from the tranquillity of forests to charm of sizzling beaches and from lost kingdoms to chills of a hill station. Visit Kerala, Coorg, Ooty, Mysore, or Kodaikanal. Book holiday packages inclusive of airport transfers, cab, resort, sightseeing, and meals.
---
2. Paradise Beach Island: Take A Boat Ride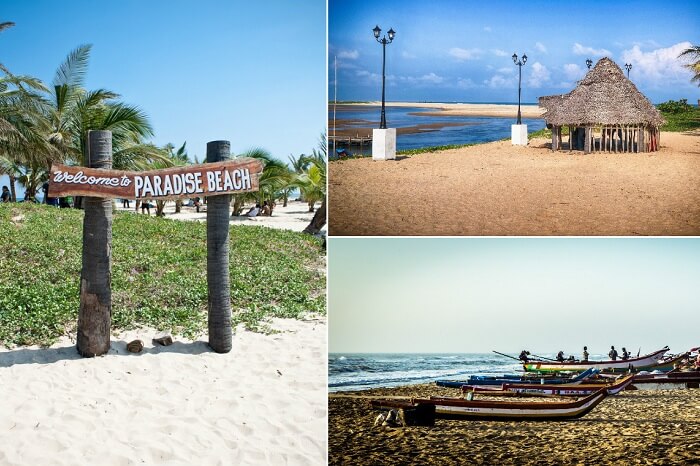 The popular venue offers spectacular boating facilities in Chunnambar River, with the lush green plantations and backwaters in the backdrop. Located along the Cuddalore Main Road, this is an amazing location for relaxing and chilling out. One can also sunbathe here and enjoy magnificent views of the sunset. The boats usually take people up to the placid and picturesque Paradise Island Pondicherry, also known as Plage Paradiso.
Along with boating up to the beach, there are some interesting and thrilling things to do in Pondicherry, especially this part of the city. You can go for backwater boating in Pondicherry, hiking, picnicking, and overnight camping in tree houses in backwaters. From here, people can also take short cruises to the sea. You can be lucky to spot dolphins too!
Opening Hours of Paradise Island Pondicherry: 9 am – 5 pm
Charges:
Entry Charges to the boat house: INR 5
Motor Boat: INR 50 (short trip); INR 100 (long trip)
Speed Boat (2 seater): INR 125 (short trip); INR 250 (long trip)
Speed Boat (4 seater): INR 250 (short trip); INR 450 (long trip)
Speed Boat (2 seater): INR 350 (short trip); INR 650 (long trip)
Jet Ski: INR 250 (short trip); INR 500 (long trip)
Must Read: Pack Your Diving Gear, India's Set To Get Its First Underwater Museum In Pondicherry
3. Ousteri Lake: Birdwatching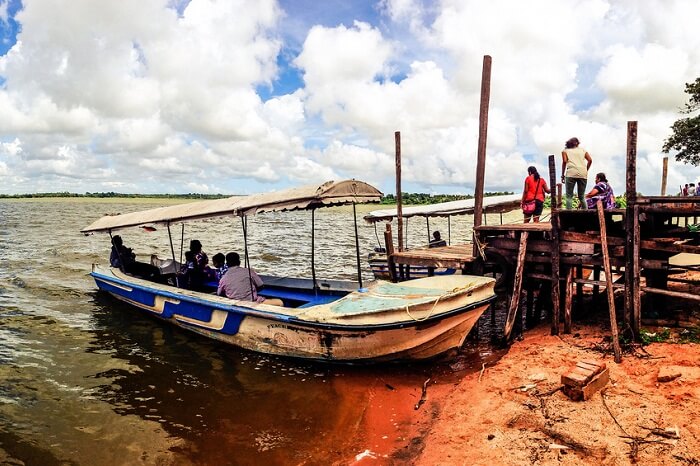 Image Source
Ousteri Lake, also popular as Osudu Lake, is the most picturesque and important freshwater man-made lake of the Pondicherry region. The lake comprises of marshy lands & mudflats and is designated as one of the significant wetlands of Asia by International Union for Conservation of Nature & Natural Resources or IUCN.
The lake is serene and one of the spectacular tourist attractions in Pondicherry owing to its jaw dropping sunset views. Experiencing the glorious beauty of the rising sun is one of the highly ranked things to do in Pondicherry. Moreover, the lake region and the marshes are rich in biodiversity. And, hence, the region houses many migratory and residential birds. Ousteri Lake is a paradise for nature lovers and birdwatchers!
4. Scuba Diving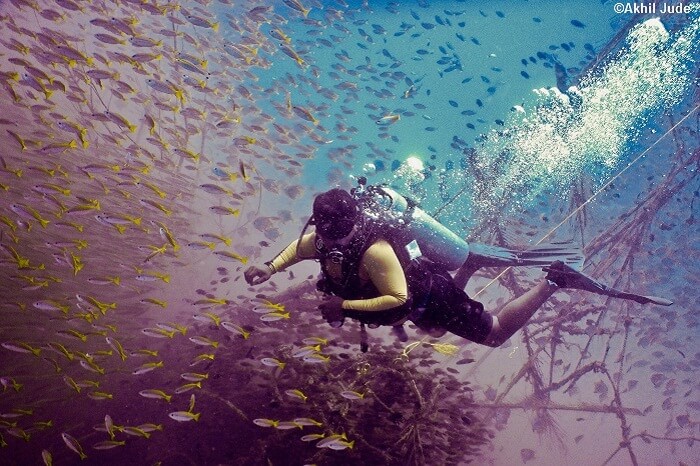 Scuba diving is one of the most enthralling and fun things to do in Pondicherry. In fact, Pondicherry is the only diving spot on the eastern coast of India. The place is characterised by natural coral reefs, rocky pop-ups, man-made folds, and a plethora of marine organisms. The marine life includes corals, lionfish, grouper, kingfish, moray eels, eagle, manta rays, parrot fish, sea snakes, triggerfish, angelfish, bannerfish, and crustaceans.
Scuba Diving is organised by Temple Adventures – a 5 Star Rated PADI centre. The PADI center offers excellent training and PADI certification courses in Scuba Diving. Other than that, they offer marine conservation, defense training, films and movies, CSR, disabled diver training, and much more under the supervision of a highly experienced team of divers that includes a marine scientist, dive masters, instructors, and master instructors.
Other diving spots in Pondicherry Cool Shark Reef, Aravind's Wall, Temple Reef, 4 Corners, Ravines, The Hole, and many more.
Opening Hours: 6:30 am – 7:30 pm (Open round the year)
Charges: The Discover Scuba Diving Course costs INR 9,322 including GST. For more information regarding the rates and diving courses, click here.
Must Read: 10 Churches In Pondicherry That Are Architectural Wonders!
5. Water Activities At Paradise Beach And Karaikal Beach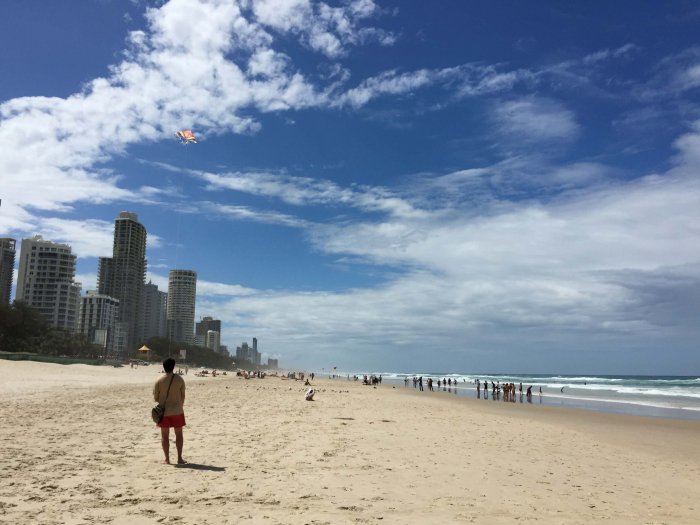 The quaint town of Pondicherry does not disappoint adventure freaks. Paradise Beach and Karaikal Beach are two of the most popular beaches in Pondicherry for thrilling water sports. Boating, jet skiing, canoeing, kayaking, backwater sailing, and overnight camping along the beach are among the most adventurous activities to do in Pondicherry. In fact, boating in Pondicherry is a very popular activity as it lets you visit the backwaters as well as the most scenic beach in Pondicherry -Paradise Island.
Opening Hours: 9 am – 5 pm
6. Sightseeing In Pondicherry On Two Wheels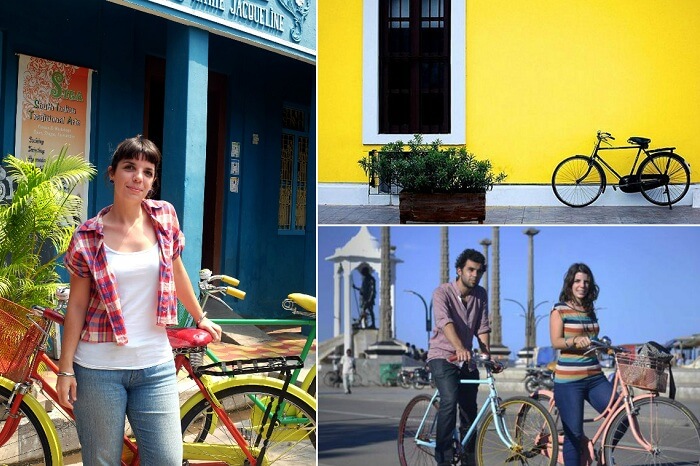 Pondicherry offers fantastic and fascinating guided tours around the classical French colonies and traditional Tamil settlements in vintage bicycles. There are also walking tours that are supervised by English or French speaking guides. The tour encompasses Muslim Quarter (also called Green Quarter), followed by Tamil & French houses, various cultural centres, and traditional & historical places. Explore the city architecture & design, and its people on the Pondy cycle tours.
Such bicycle trips ensure a complete snapshot of the French capital of India in two hours. Both the tours end with sumptuous South Indian breakfast – idli, chutney, sambar, and filter coffee – or authenticate French breakfast – baguette and jam accompanied by fresh juice.
Opening Hours: 7 am- 9 am; both the tours operate for 2 hours
Charges:
INR 1700 for bicycle tours that include the charges for bicycle and safety gear
INR 500 for walking tours
Must Read: 10 Churches In Pondicherry That Are Architectural Wonders!
7. Walk Along The Seafront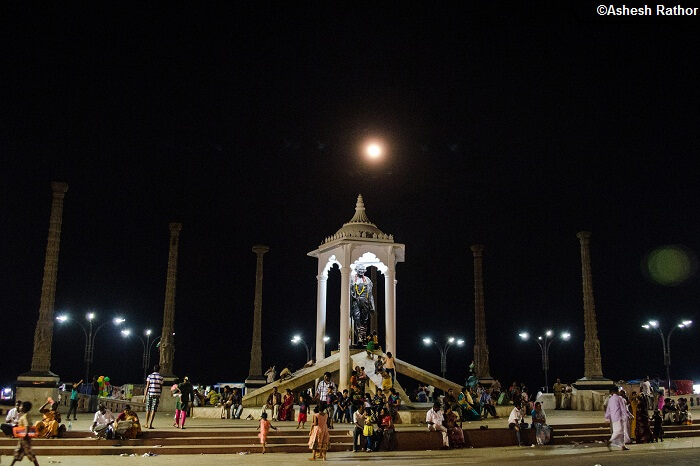 Image Source
Pondicherry has a coastal location and the Goubert Avenue beach road is the perfect location for some exciting and offbeat things to do in Pondicherry with kids, like strolling and leisure walking. You may even spot young couples jogging on the avenue. One can see the seafront crowded with tourists especially during sunrise and sunset. For recreation, this is one of the best things to do in Pondicherry in December when the weather is at its most pleasant.
The seafront of Pondicherry does not allow traffic movement the next morning – from 6:30 pm till 7:30 am – to ensure peaceful and hassle-free outing and wandering of visitors.
8. Serenity Beach: Sunbathe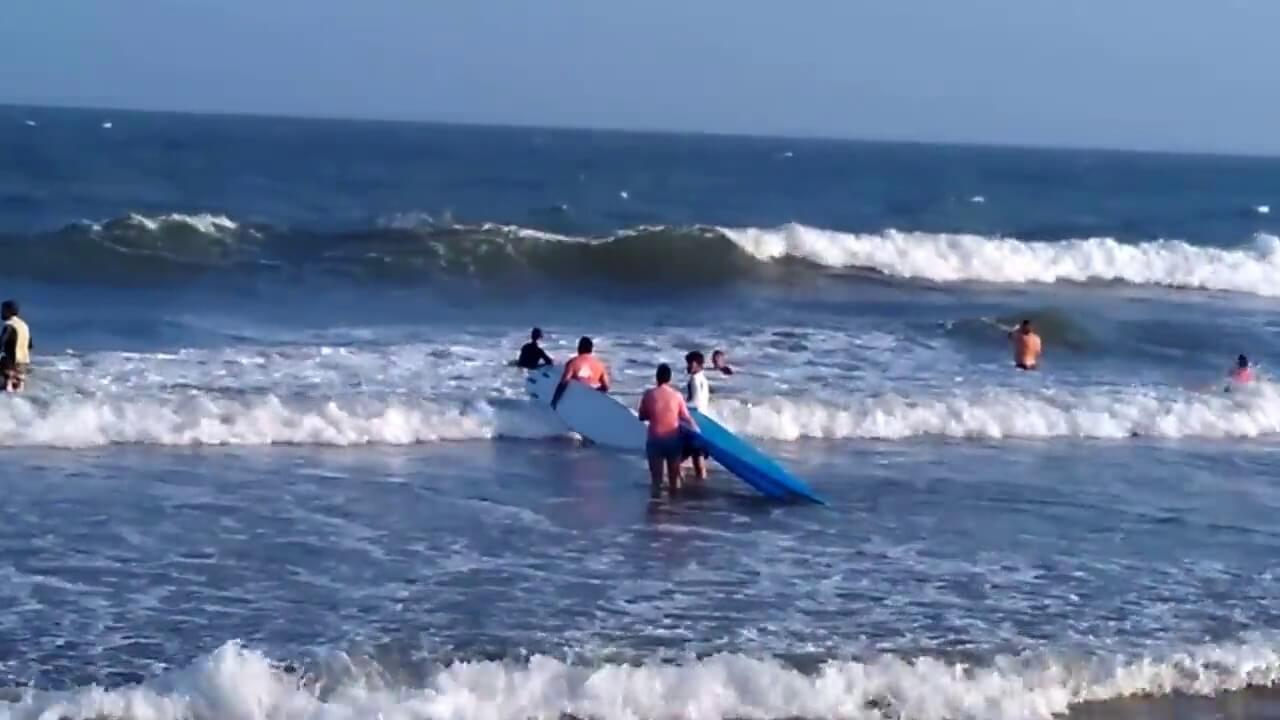 Image Source
Pristine shoreline, golden sparkling sand, glittering waves, and colorful beach shacks sum up the picture of Serenity Beach in Pondicherry. Abutted by palm plantations, this gorgeous beach offers a relaxed and chill-out ambiance for the tourists who generally visit for sunbathing and rejuvenating. This secluded, serene, and spectacular beach is not at all overcrowded and stands as a significant spot for sightseeing in Pondicherry. From rocks and boulders to fishermen's boats and nets, and from splashing waves to cozy beach shacks and cafes; the beach has it all.
Opening Hours: Sunrise to Sunset
Must Read: 10 Churches In Pondicherry That Are Architectural Wonders!
9. Pamper Your Taste Buds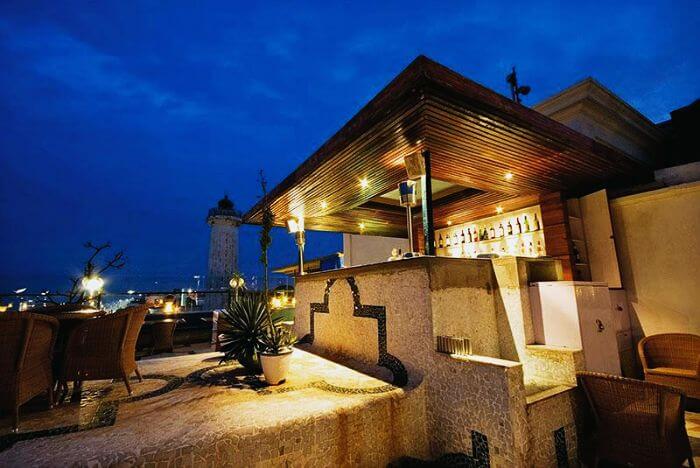 Image Source
Pondicherry is a piece of heaven for food lovers. Trying out various cuisines is one of the top things to do in Pondicherry for food junkies. One can explore all kinds of cuisines; the speciality being French food, continental delicacies, and traditional south Indian cuisine. Everything is mouth-watering and amazingly delicious. Here are our recommended restaurants.
The Lighthouse: It is roof-top restaurant in the Promenade Hotel, ideal for romantic dinners.
La Pasta: The true Pilgrimage for Pasta lovers and other Italian delicacies is La Pasta. This tiny but very cozy Italian restaurant specialises in a wide variety of Pasta sauces. Don't miss it!
Café des Arts: It is a Bohemian style restaurant offering the best crisp salads, baguettes & toasties, crepes, and the coffees & fresh juices of the town.
Kasha ki Asha: For amazing fusion food like chips with chutney and European Thali and mouth-water pancakes, try this low-key rooftop restaurant run entirely by womenfolk.
Also try: Villa Shanti, Le Club, Rendezvous, & Baker Street for continental & French delicacies; and La Coromandale & Surguru for traditional South Indian recipes
Dishes to savour: Salad Niçoise at LB2 Lounge, Quiche at Café de Flore, Beef Steak with French Fries at La Plancha, Coq au vin – classic French chicken casserole – at Le Club, Sole Fish Meunière at LB2 Lounge, Croque-monsieur at Café des Arts, Bouillabaisse fish stew at Maison Rose, Ratatouille at New Banana Café, Crêpes pancakes at Artika Café, and French Pastries at Maison Rose
10. Asta: Drink, Dine, Dance And Repeat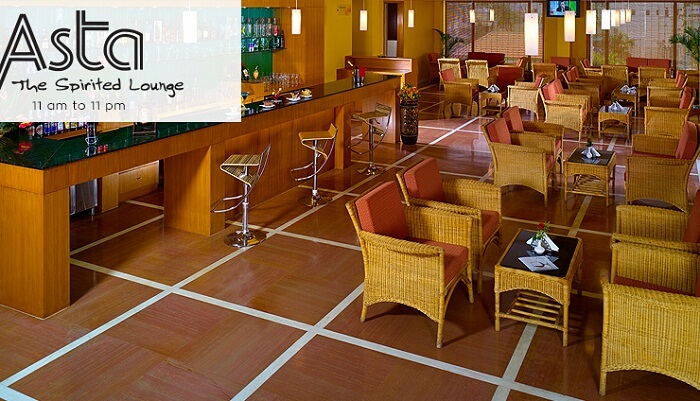 Image Source
Slightly offbeat, but there are some great experiences of nightlife in Pondicherry that you must enjoy. It is one of the most preferred destinations especially among party animals because of tax exemption on liquors. If partying is on your mind, one of many dazzling tourist attractions in Pondicherry is Asta – the Spirited Lounge. Located at 100 Feet Road and owned by The Sunway GRT Grand Pondicherry, Asta is one of the finest lounge bars in the town. The exclusive décor, smart looking furniture, neon lights, dazzling chic crowd, and a wide plethora of beverages – single malts, craft beers, scotch, vodka, wine, and shooters – have enhanced the charm quotient of the nightclub manifold.
Opening Hours: 8:30 am – 11:00 pm
Also Try: Le Space rooftop bar, famous for its french fries, fried chicken, and classic mojito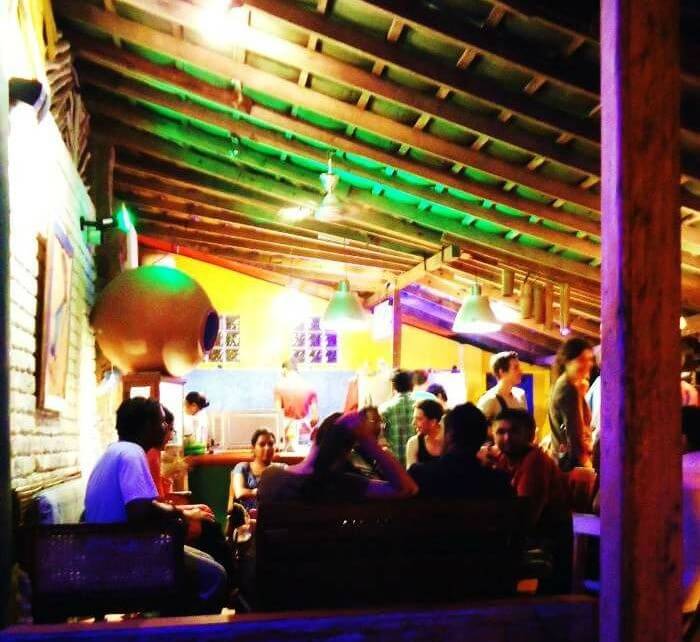 Must Read: 20 Restaurants In Pondicherry That Will Quench All Your Gastronomic Cravings!
11. Try Some Retail Therapy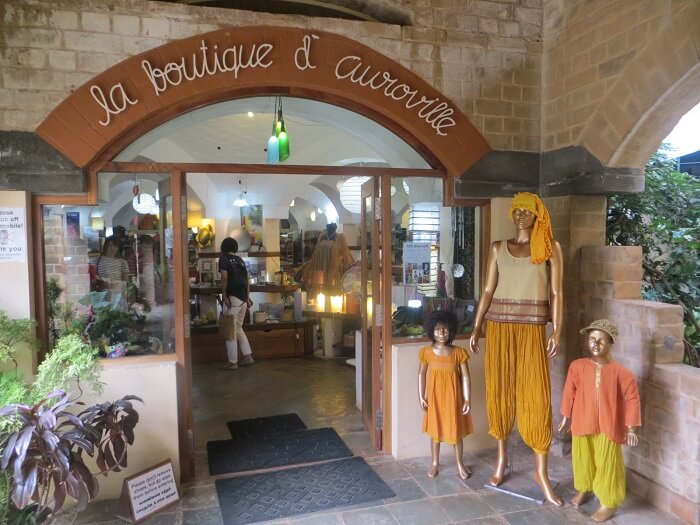 Image Source
Shopping is another one among the must-try things to do in Pondicherry. The city is famous for incense sticks, aromatic candles, essential oils, handmade paper items & handicrafts, souvenirs, mementos, cotton dresses, and metal artefacts. For fascinating retail therapy visit:
Kalki boutique: Known for jewel-coloured silk and cotton fashions, as well as accessories, incense, essential oils, handmade-paper knick-knacks
Geethanjali: Known for traditional and curio shop sells sculptures, carved doors, wooden chests, paintings, and furniture
La Boutique d'Auroville: Known for trinkets, garments, stoles, scarves pretty wooden trays, and handmade cards
Opening Hours: Kalki is open from 9:30 am – 8:30 pm, Geethanjali from 10:30 am – 8:30 pm, and La Boutique d'Auroville from 9:30 am – 8 pm.
Charges: The pocket pinch entirely depends on what you buy
12. Sri Aurobindo Ashram: Enjoy Some Peace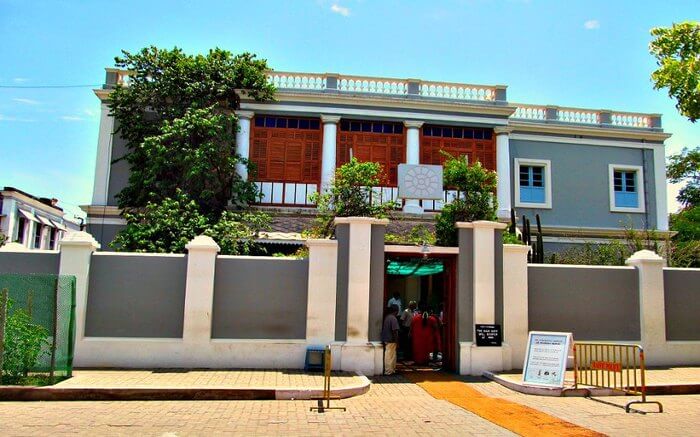 Image Source
The Sri Aurobindo Ashram is a spiritual ashram. This peaceful and holy place has made Pondicherry a favorite tourist venue for many people all over the world. It is one of the most popular tourist attractions in Pondicherry for those who wish to attain eternal peace and harmony. One can view the various exhibitions and watch videos on life & works of Shri Aurobindo once here.
Tourists can also visit the bookshop & souvenir shop to buy books, greeting cards, incense, perfumed candles, and essential oils.
Opening Hours: Watch out the for timings and other details on their website.
Must Read: 9 Amazing Places To Visit In India's French Colony : Pondicherry
13. Sita Cultural Centre: Attend Recreational Classes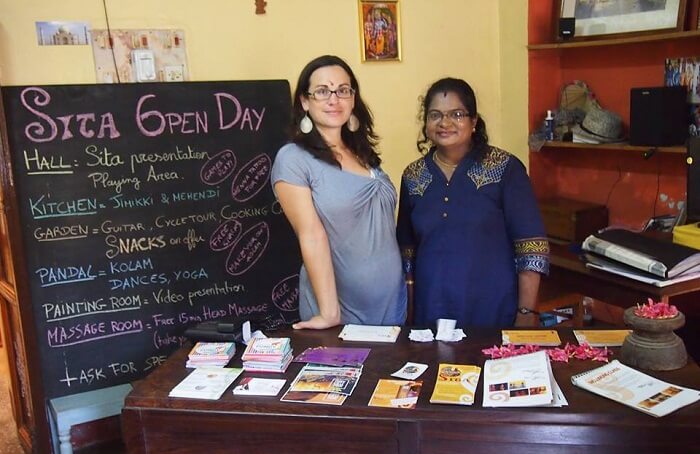 Image Source
Sita Cultural Centre – the famous Franco-Indian cultural centre – is one of the most fascinating tourist attractions in Pondicherry. It is located on the Candappa Mudaliar Street and offers various fun classes for tourists. Depending on your schedule, one can even opt for a single session only.
Make your holidays colourful and fun-filled by participating in classes like Indian cooking, Kolam, Ayurvedic medicine, yoga, Pilates, and Tamil language. These interesting things to do in Pondicherry provide learning while holidaying.
Opening Hours: Monday – Saturday: 9 am – 1 pm and 3 pm – 7:30 pm
Charges: For course-specific charges please visit their website.
14. Visit The Churches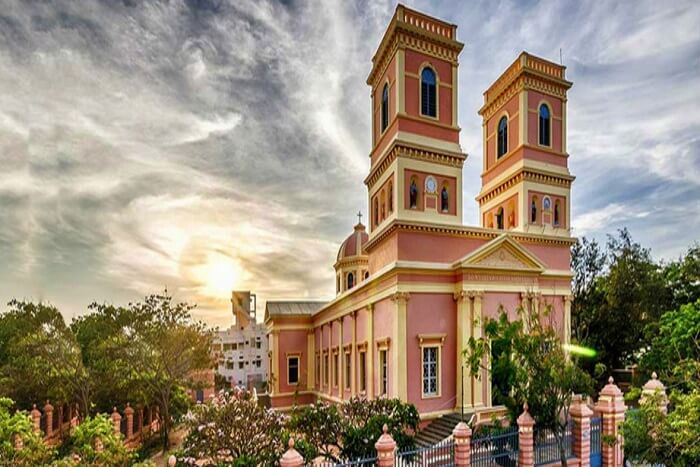 Image Source
There are plenty of beautiful and serene churches in Pondicherry where you can spend time in the lap of God and seek His blessings. Distributed across the tiny coastal town, each of these churches offers a different, yet divine experience to travelers and pilgrims alike. In fact, one of the many popular things to do in Pondicherry in December is to visit these churches as they turn into a colourful spectacle of bells, Christmas trees, lights, plum cakes, and more. Some of the most famous churches and cathedrals in Pondicherry include:
Hallelujah Assembly of God Church
Basilica of the Sacred Heart of Jesus
Zion Methodist Church
Immaculate Conception Cathedral
Our Lady of Angels Church
Our Lady of Lourdes Shrine, Villianur
St. Andrew's Church
Must Read: Pondicherry Honeymoon: Lend A Colonial Touch To Your Romantic Holiday
15. Auroville: Spend A Day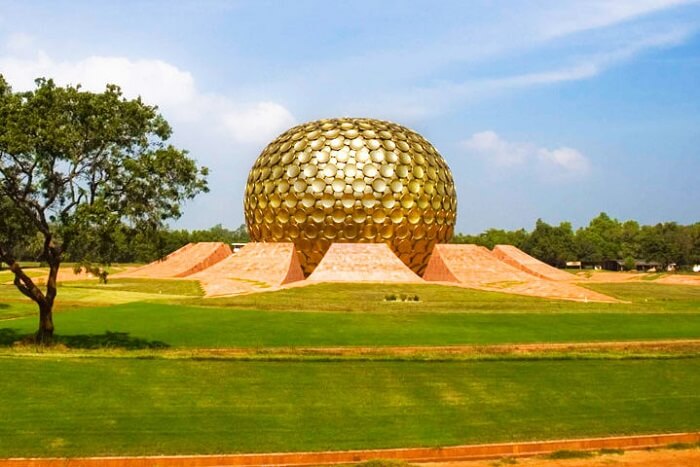 Image Source
Auroville, the City of Dawn, was established by The Mother, the one who had inherited Shri Aurobindo's spiritual legacy. It is a settlement where people from different nations can come and live in harmony. This enormous village of red earth, picturesque houses, lush greenery till the where the eyes can see, and scores of cycles and bikes going about the dirt tracks, is among the most pristine places in India that should be on every nature lover's and peace seeker's bucket list.
Right in the heart of this modern village is the Matri Mandir, a huge golden sphere at whose center is a great crystal. Other upmarket things that dominate this green village include eclectic boutiques, a bookshop, café and restaurants serving international cuisine, and many modern entities that draw a steady stream of visitors throughout the year. Other than exploring the village, one can also hit the Auroville Beach nearby which is a pristine, untouched expanse of white sand and shallow waters. You can also try limited water sports in Pondicherry while at Auroville Beach.
Timings: 9:30 AM to 4 PM (Monday to Friday)
Bicycle Rental Cost: INR 40/- to INR 60/- per day
Motorbike and TVS Rental Cost: INR 80/- to INR 100/- per day
16. Enjoy The Nightlife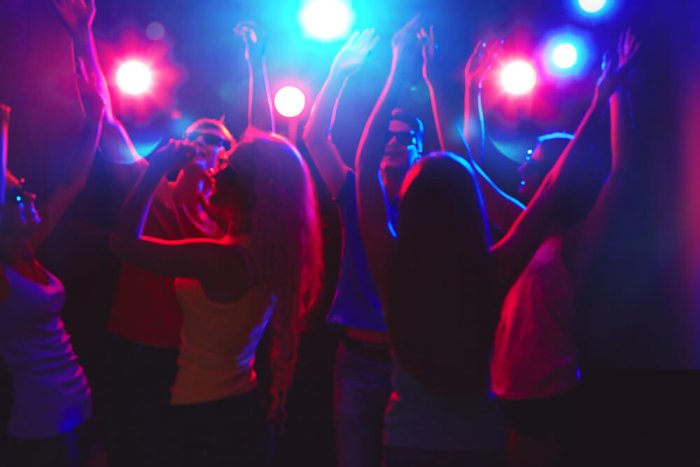 For all those who are looking for a lit night, Pondicherry cannot be more amazing! It has got a store of nice clubs and bars where you can spend the night grooving and boozing with friends like Zero House, Paradise lounge and more. So, if you are visiting Pondicherry with your friends or partner make sure you witness the nightlife!
How To Reach Pondicherry
By Road: Pondicherry lies on NH45. Chennai (150 km from Pondicherry) and Bangalore (320 km from Pondicherry) are the nearest metros
By Bus: Buses to Pondicherry are available frequently from some of the major nearby cities, including Chennai, Thanjavur, Trichy, Coimbatore, Bangalore, and Madurai
By Train: Nearest Railway Station is Villupuram (35 km from Pondicherry); well connected to cities like New Delhi, Kolkata, Chennai, Mumbai, and Trivandrum
By Air: Puducherry Airport is a domestic airport in Lawspet district of Pondicherry. It has regular flights from Bangalore. Chennai Airport (135 km from Pondicherry) is the nearest international airport.
Right then. Now that you know when to go and how to go to the French colonial settlement, here comes the comprehensive ready reckoner for things to do in Pondicherry.
Further Read: 40 Places To Visit In India Before You Turn 30
With these 13 amazing must-try activities in Pondicherry, your trip to the French colonial land is sure to be an exciting affair. So, plan a Pondicherry holiday with TravelTriangle explore the place and share your experiences with us.
Frequently Asked Questions About Things To Do In Pondicherry
Q. What are the things to do in Pondicherry at night?
A. Explore lounge bars and pubs, dance away at one of the many nightclubs, go on a dinner date at a romantic diner, take a refreshing walk on the Promenade beach, or have a bonfire night on the beach with your best pals. There are myriad things to do in Pondicherry at night.
Q. What are the exciting things to do in Pondicherry on New Year?
A. Pondicherry is loaded with upmarket restaurants, lounges, clubs, and hotels that host New Year parties and fiestas on every New Year eve. You can spend the night at many of the popular clubs and concerts with renowned DJs playing hit numbers. There are many hotels and event halls in Pondicherry that host grand New Year eve parties and give out special discounts on food and liquor for the evening. For a quiet New Year celebration, you can head out to any of the beaches and witness a sky illuminated with colourful fireworks once the clock strikes twelve.
Q. What are the things to do in Pondicherry with friends?
A. You and your friends can indulge in a plethora of activities when in Pondicherry. You can go for surfing at Serenity Beach, scuba diving, ride bicycles across the town, explore the French architecture on foot, hit the many chic cafes and restaurants, go on a boat ride to Paradise Island, try watersports at Karaikal Beach, and enjoy the nightlife near Promenade Beach.
---
Looking To Book A Holiday Package?
Book memorable holidays on TravelTriangle with 650+ verified travel agents for 65+ domestic and international destinations.
---
Comments
comments