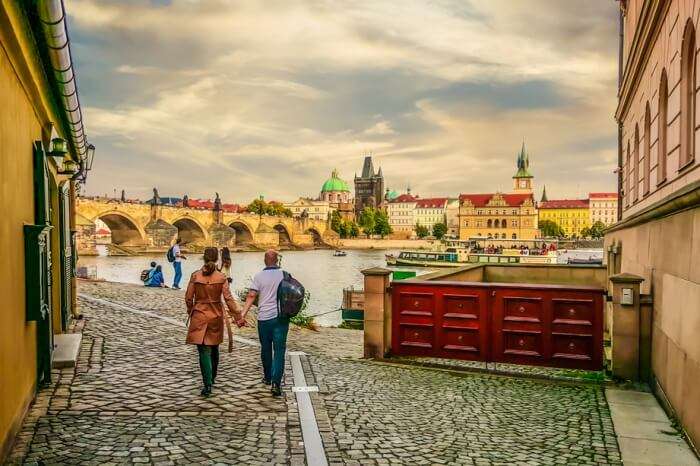 With the reputation of a place with 'cheap flights' and 'booze', Prague – the land of 100 Spires – can also be a top romantic paradise for those who know just the right spot to hit and the right time to do so! While it stands as Central Europe's political, cultural, & economic center, only few are aware of the awesomeness of a Prague honeymoon.
Wondering what makes us so sure about a honeymoon in Prague? We have reasons, you see. And soon, you will too.
1. Celebrate a special day for lovers in the only city that has one.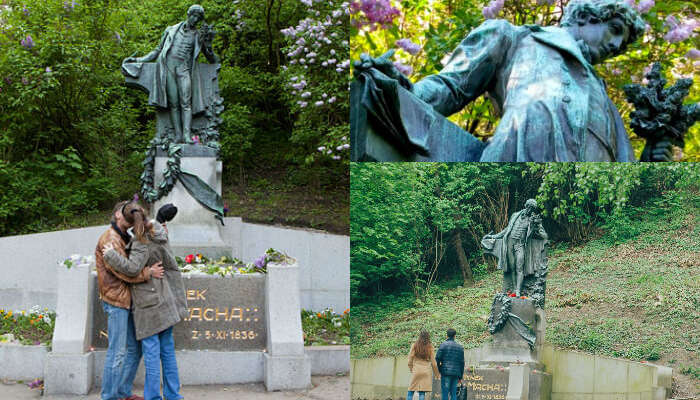 Prague, the Czech capital, is the only city in the world with a special day for lovers. If rumors are to be believed, a kiss in front of the statue of the romantic poet Karel Macha in the Petřín Hill Park on May Day (1st May) will make your love eternal. Likewise, it is a local tradition to kiss under a blossoming cherry tree on this day. The legend says: "She, who shall be kissed under a blossoming cherry tree, shall remain beautiful and attractive all year long.".
Note: It is hard to find the blossoming cherry trees in Petřín Park these days. But couples on a honeymoon in Prague need not worry. There's always Vysehrad & its poetic cemetery with such trees.
Must Read: 5 Gorgeous Annual Festivals In Prague That'll Make It Your Favorite City In The World In 2020
---
Europe Honeymoon Packages On TravelTriangle
Explore the most romantic places to visit in Europe, from Paris to the Venice canals, and from the Greek islands to the Swiss alps. Book customized packages Inclusive of airport transfers, cab, resort, sightseeing, and meals offered by expert agents on TravelTriangle. Book Now!
---
2. Visit the historic castle of Vysehrad, which is a perfect spot for a romantic touch on a Prague honeymoon.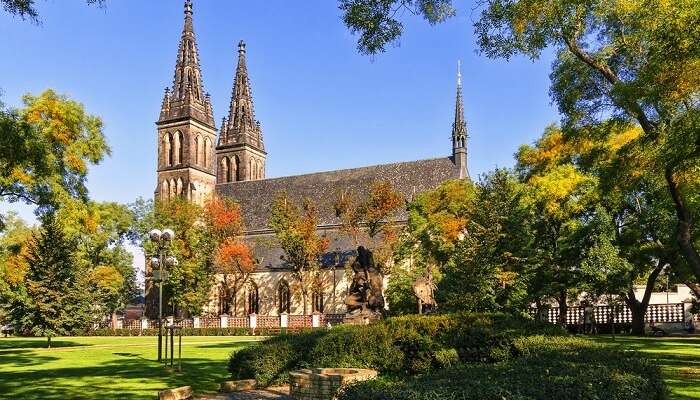 In addition to the traditional kissing act under the blossoming cherry trees, the historic castle boasts of beautiful gardens and a stunning castle. The gardens are perfect for a summer picnic & romantic strolls in the late afternoon hours. The place also offers amazing sunset views over the river; thus making it one of the most romantic places in Prague.
3. Take a vintage car ride; driven by chauffeur-cum-guides.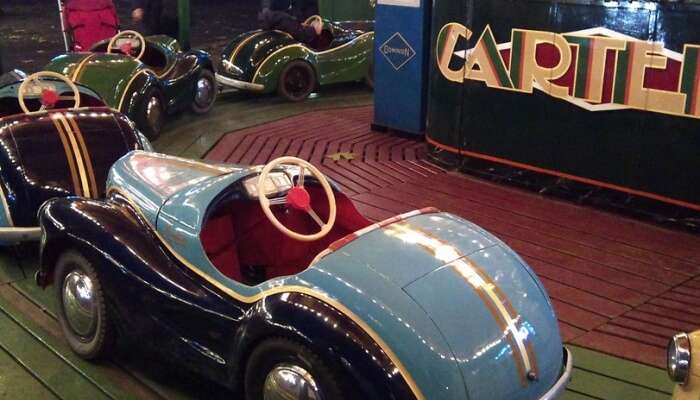 Explore the city that has romantic written all over it for those in mood for it. The list of the romantic things to do in Prague seems to go on and on. But every romantic act need not be a public display of affection. It could even be as classy, yet simple, as a vintage car ride.
Yes, you can hire an open-top red vintage car with a chauffeur-cum-guide to meander through the charming streets of Prague & listen to the stories of each place. In winters, snuggle together in the back of the car with plenty of blankets as you tour the winterland of Prague. Get rid off those blankets in summers and put on your summer best as you whizz past each of the tourist places in Prague.
Suggested Read: Honeymoon Destinations In Europe: Explore The Lesser Known Gems In 2017
4. Cruise in the canals of Prague, past its hidden secrets.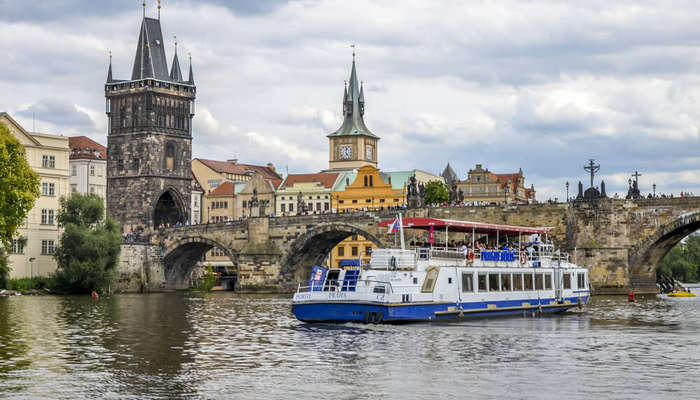 And if you are done with the roads, hop on a historical boat and sail along Prague's canals. The romantic cruise will take you past Charles Bridge and other hidden secrets of the city. And you can also enjoy romantic dinners on the canal cruise.
5. Jazz it up by attending one of the Opera shows.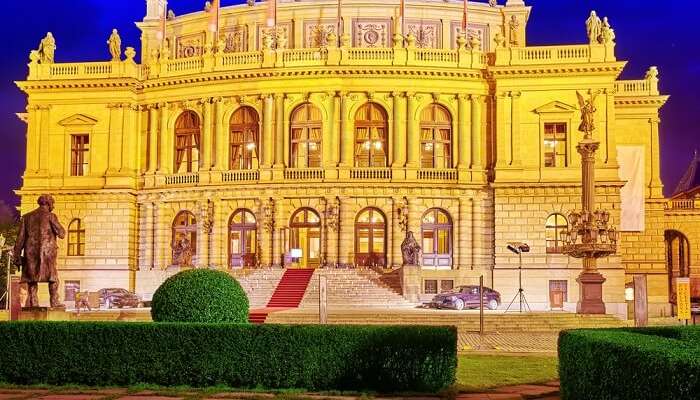 Talking of classy and romantic, another such option is taking your significant special to one of Prague's three opera houses: Prague State Opera House, the Estates Theater, and the National Theater. All of these run opera shows round the year. Follow this up with a romantic dinner.
Suggested Read: 20 Best Honeymoon Destinations in Europe In May, June, and July
6. Enjoy romantic dinners at the best Prague restaurants to add some more spice to your honeymoon; quite literally.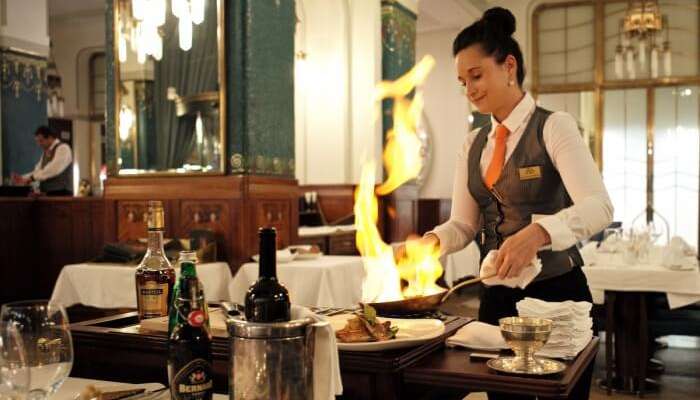 Dinners in Prague can be more than just culinary & gastronomic experiences. Cuddling together on the summer terrace of Petrinske Terasy restaurant on a moonlit light is akin to getting the moon for your loved one, if not more.
Some of the other romantic restaurants in Prague include Terrace at the Golden Well Hotel, Alcron Restaurant, Grosseto Marina, Le Terroir Restaurant, Golden Prague Restaurant, and Hotel U Prince Roof Terrace. For a more enriching dining experience, enjoy a dinner on the Medieval Prague tour.
And no! We do not mean to disregard the Czech cuisine. For it is yummilicious! Palačinkies (Czech pancakes), chlebíčky (open-faced sandwiches with toppings of egg, ham, salami, pickles, and cucumber), and grilované klobásy (grilled sausages tucked into a roll) are some of the finest delicacies to try at the Prague restaurants.
Suggested Read: New Year In Prague: Welcome 2019 At The Land Of World's Finest Brews
7. Care for some romance over booze? Visit the vine gardens or grab some cold beer on your Prague honeymoon.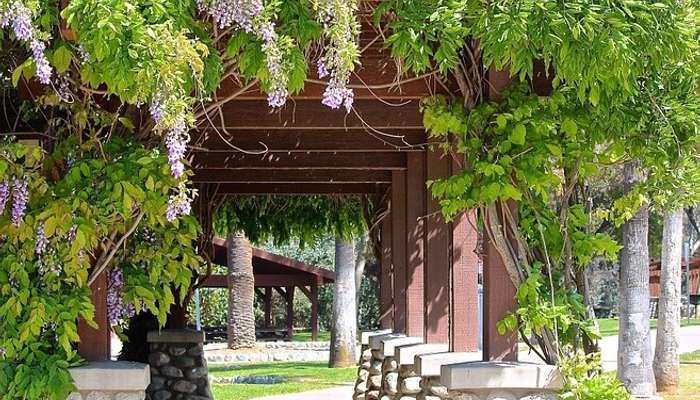 Try the vine in the beautiful open-air vine garden of Vinicni Altan for a relishing experience on your honeymoon in Prague. Want something on the go? Grab some cold beer bottles and take a tour of the city.
Suggested Read: Most Popular Euro Trips To Plan 2017's Ultimate Escape
8. Gift your better half a precious jewel from the jewelry shops.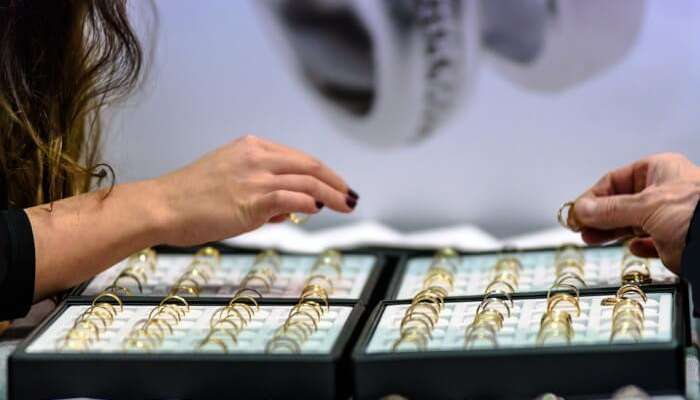 For those who wish to surprise their better half with a shiny object, there're many Granat jewelry shops that sell the same. These semi-precious red ruby gems come from the mines of Turnov, a city in the north east of Czech Republic. We suggest you to buy one from the Cesky Granat Turnov. And while buying, do not forget to get a valid certificate proving its origin & its authenticity.
Suggested Read: 7 Stunning Beaches In Czech Republic For Relaxing Like A Local!
9. Lock in your love on the Prague bridges.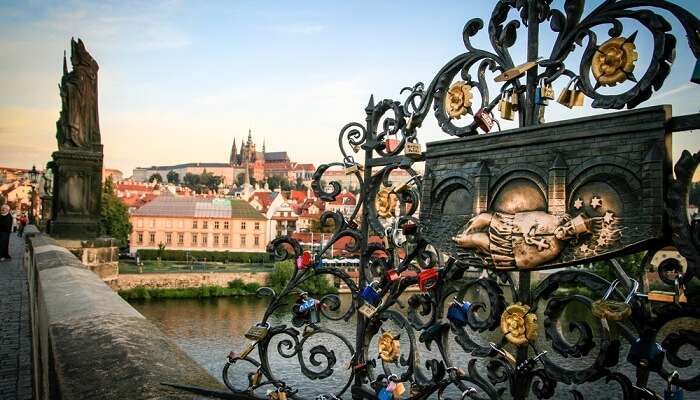 You can lock in your love forever on the love-lock bridge over the small canal in Mala Strana. But since love in Prague is abundant, you might not find any space. In such a case, declare your love as you walk along the metal train bridge at Naplavka that offers a view over the river to the Prague Castle.
Suggested Read: 10 Finest Prague Restaurants To Let You Taste Heavenly Czech Cuisine In 2018
10. End your end with a comfortable stay at one of the romantic hotels in Prague.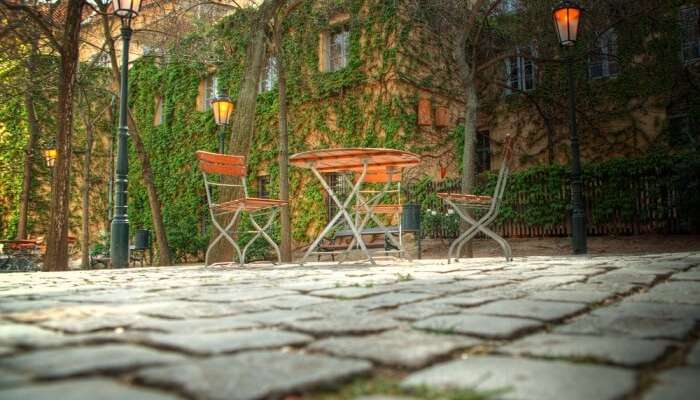 To make your honeymoon all the more grand, stay in a mighty room of a romantic hotel in Prague. And you don't have to worry about the budget; for these romantic hotels come in all price brackets. Some of the best stay options to consider for a Prague honeymoon are:
i. Four Seasons Hotel Prague

ii. Kempinski Hybernská or The Grand Mark Prague

iii. Alchymist Nosticova Palace

iv. Dancing House Hotel

v. Golden Well Hotel
Best Time To Visit Prague
Most travel enthusiasts would suggest you to visit Prague during the European summer. But that doesn't mean that it would be a waste visiting Prague for honeymoon during any other time. In fact, Prague could well be considered as a year-round honeymoon destination.
Further Read: Vishal Lists Down The Must Visit Places On A 10N/11D Honeymoon Trip To Europe
Best part about Prague is that you need not necessarily spend many days in the city. You can club it with other European destinations and book a customizable Europe honeymoon package as per your requirements.
Frequently Asked Questions About Prague Honeymoon
Q. Are there any special romantic experiences in Prague?
A. There are plenty of romantic experiences in Prague that will make your holiday special. Visiting the vine gardens and the Castle of Vysehrad, attending a really cool opera show, taking a Vintage Car Tour are some of them. Any Prague honeymoon guide will mention these.
Q. When is Lovers Day celebrated in Prague?
A. What is May Day or Labour's Day for the entire world is Love Day in Prague. It is rumored that if you kiss in front of the romantic poet Karel Macha's statue in Petrin Hill Park on this day, your love will become eternal.
Q. Are there any romantic restaurants in Prague?
A. Yes, there are plenty of them! Prague is one of the most romantic cities in Europe and there are bound to be romantic restaurants in Prague. Some of these restaurants are Celeste Restaurant, Palffy Palac, Bellevue and Petrinske Terasy.
Q. Is Prague a romantic destination?
A. Prague is the only country that has a day specially dedicated to love and lovers. Love Day is celebrated on 1st May every year and there are special traditions associated with this day. Prague is without a doubt one of the most romantic cities in Europe.
Q. What is Prague known for?
A. Prague is known for many reasons and not one. It is known for being home to many famous attractions such as Old Town Square, Petrin Hill and Vyserhad. It is also known for having survived the destruction of 20th century Europe.
Q. What are some romantic things to do in Prague for Valentine's?
A. Some of the most romantic things to do in Prague for Valentine's are taking a couple spa, going to the famous opera, dining on a night cruise or having a glass of Vino.
Q. Are there any romantic hotels in Prague?
A. Yes, there are plenty of romantic hotels in Prague. Some of them are Dancing House Hotel, Four Seasons Hotel and Alchymist Nosticova Palace.
---
Looking To Book An International Honeymoon?
Book memorable honeymoon on TravelTriangle with 650+ verified travel agents for 65+ domestic and international destinations.
---
People Also Read
Germany Honeymoon Venice Honeymoon Ireland Honeymoon
Comments
comments