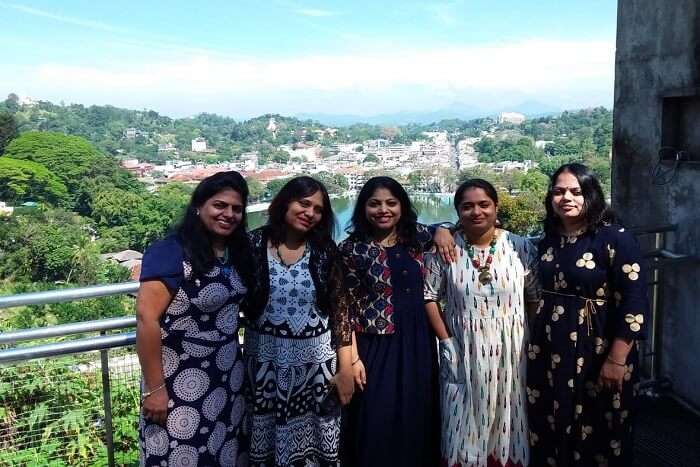 Celebrating birthdays in clubs with friends or having a dinner party with family is what usually everybody does but our traveler Reshmi is definitely not like the rest. This time of her birthday she did not want to spend her day like every year and so she had this amazing plan of escaping to an unknown land with her girlfriends and meet new people and savor new experiences. Her travel story is different from the rest and you will get to know how.
I wanted to ring in my birthday in a different country and so I decided that this time it has to be an all girls trip with my cousins. When I introduced this plan to my cousins everyone was very excited however when it came to finalizing a destination, each one had a different preference. So I had to find a place which catered to all their tastes. While one was keen on a coastal place, I wanted to visit a hill station and another wanted to get a feel of what city life was in another country. Hence, after much exploration, and research we zeroed in on Sri Lanka which has the best of both worlds. We choose Bentota which has beautiful beaches, Colombo city and Kandy a hilly region with a large green
cover. Here is what all we did on our friends trip to Sri Lanka.
Must Read: 5 Exciting Things To Do in Matara For A Fantastic Sri Lankan Holiday Experience
Some Must Have Experiences in Sri Lanka
Trying Our Luck at the Casinos!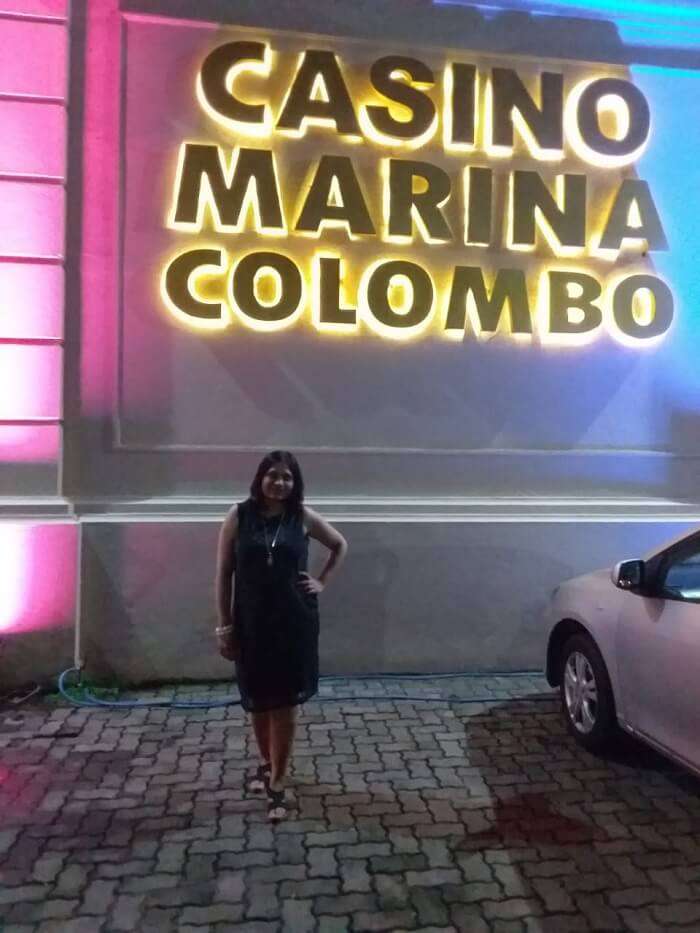 When traveling to Srilanka, one would never want to miss on its vibrant nightlife. With an array of casinos and clubs, we were totally lost in the glittering streets. The enthusiastic crowd themed restaurants, delectable food and live music got us all rolling. We went to the famous Bally's Casino which had a huge gaming area. We played a game or two and also enjoyed the delicious snacks and drinks served. The most convenient thing about the casino is that you can visit it at any hour of the day and the staff will always welcome you very warmly. Hereafter we headed to Rhythm and Blues Nightclub, enjoyed a couple of drinks, danced to the live music and were thrilled to experience the nightlife of Columbo.
Suggested Read: 9 Things To Do In Ella That Will Take Your Sri Lanka Trip To The Next Level
Museums, Monasteries and What Not!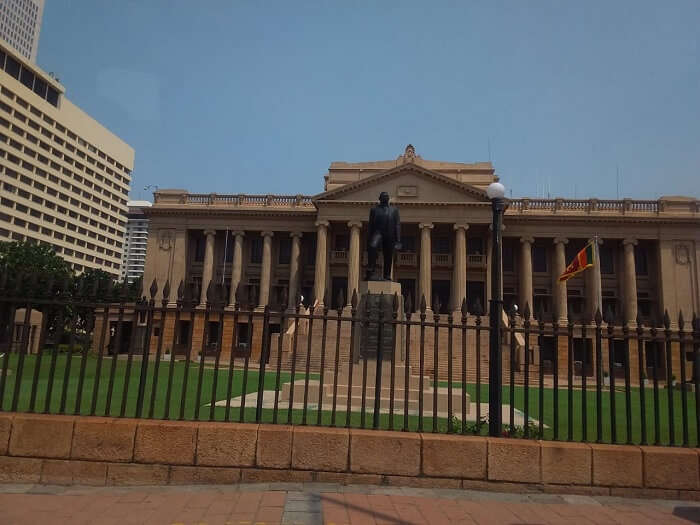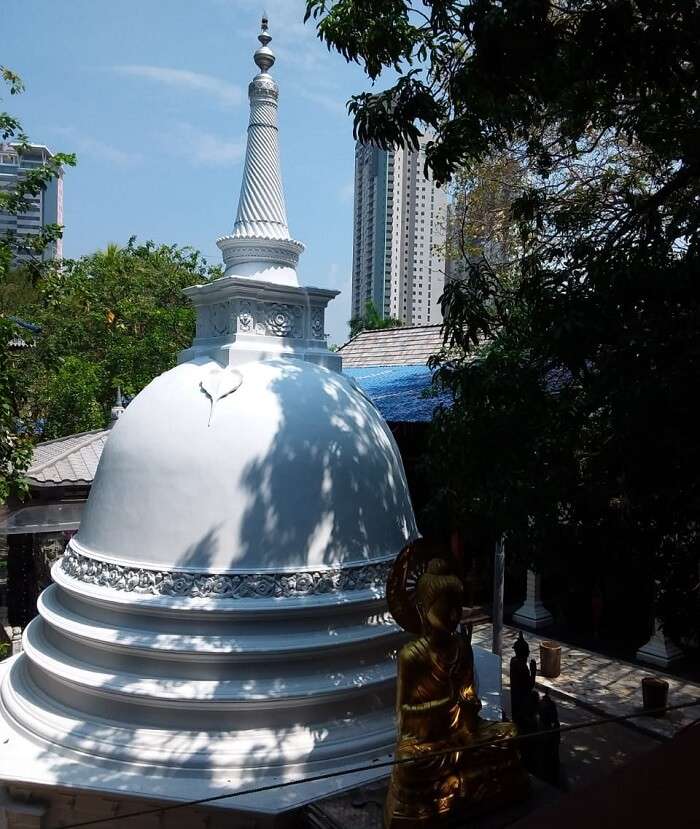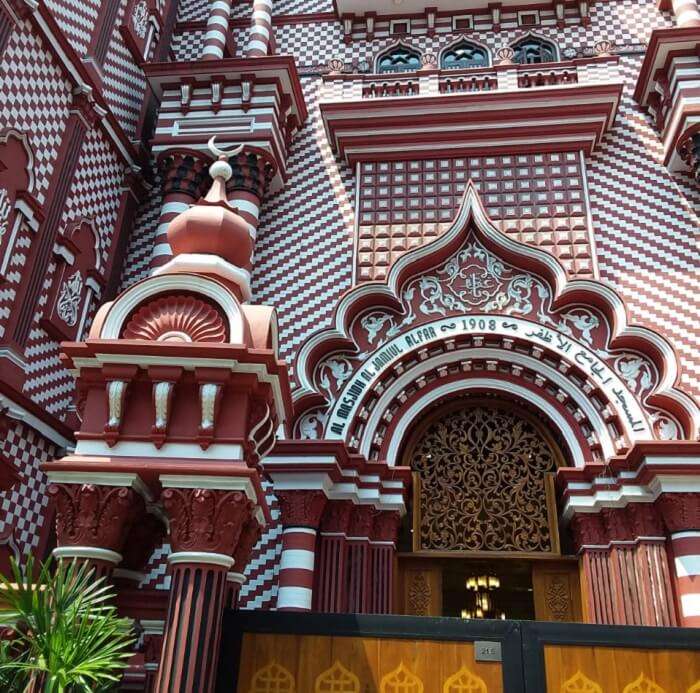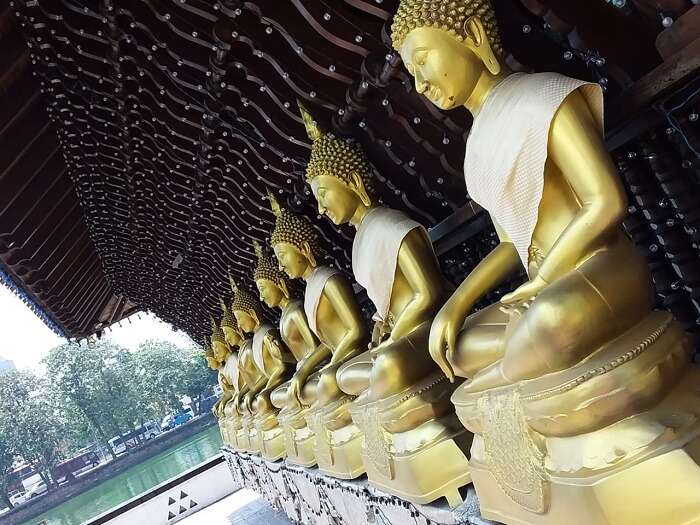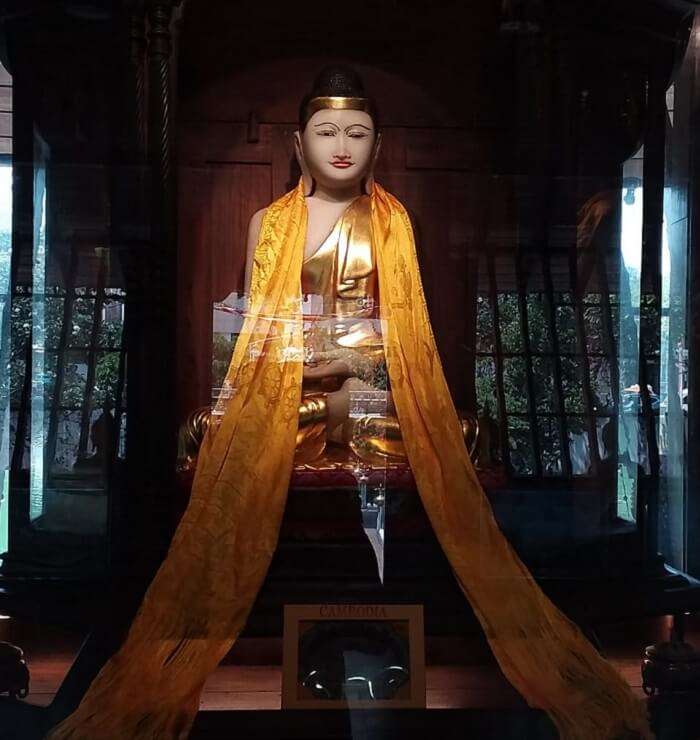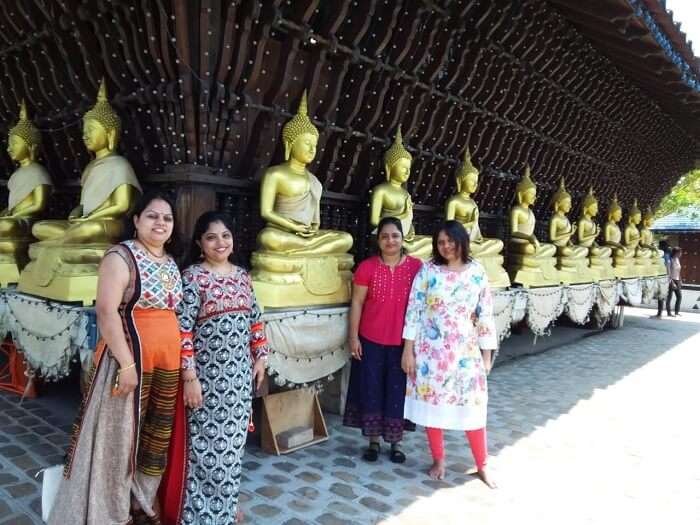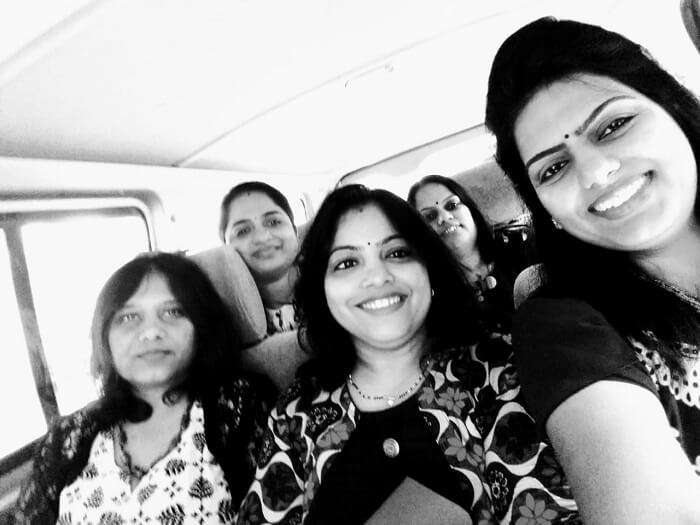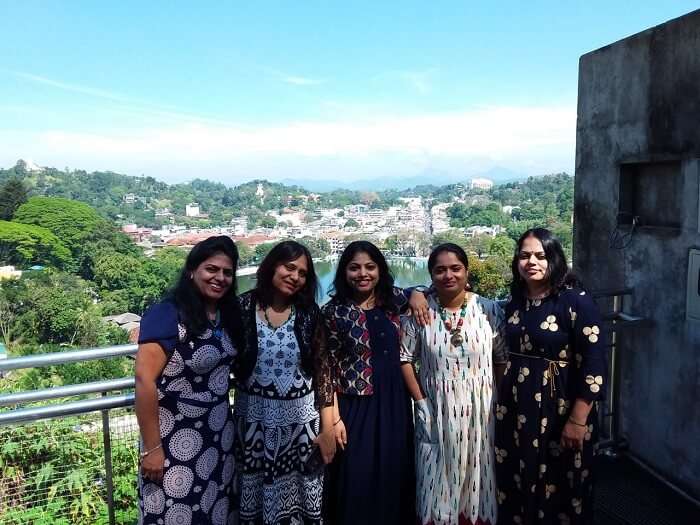 Colombo National Museum was from where we started our Colombo city tour. We witnessed the main attraction of the museum which is the crown jewel and throne of the last king of Kandy. We were awe-inspired by the beauty of these royal possessions. A huge collection of masks and puppets is also available in the museum. The National Museum Library is yet another center of attraction for the tourists. On our city tour, we also visited the Gangarama Temple which is yet another iconic gem in the city. The temple features the Beira Lake on one side and houses beautiful carvings scriptures. We clicked a lot of pictures in the temple. Other attractions like Beddagana wetland park, Diyatha uyana, Bellanwila Raja Maha Viharaya, Kelaniya Raja Maha Vihara, St Lucia's Cathedral, Galle Face Green & Jami Ul Alfar mosque were also visited by us.
With the Baby Elephants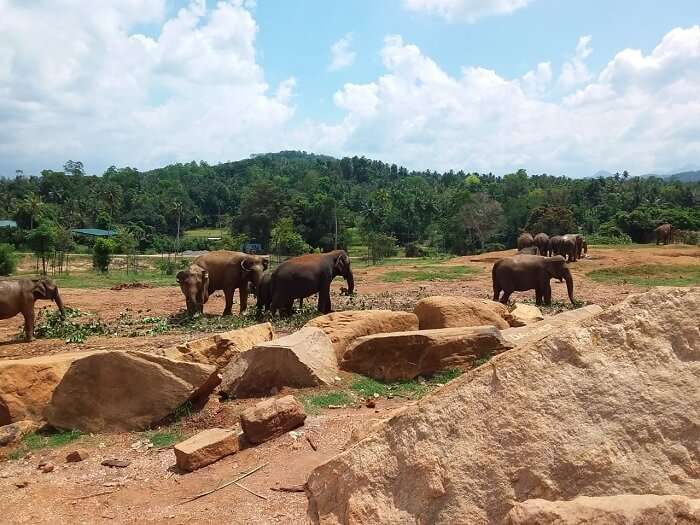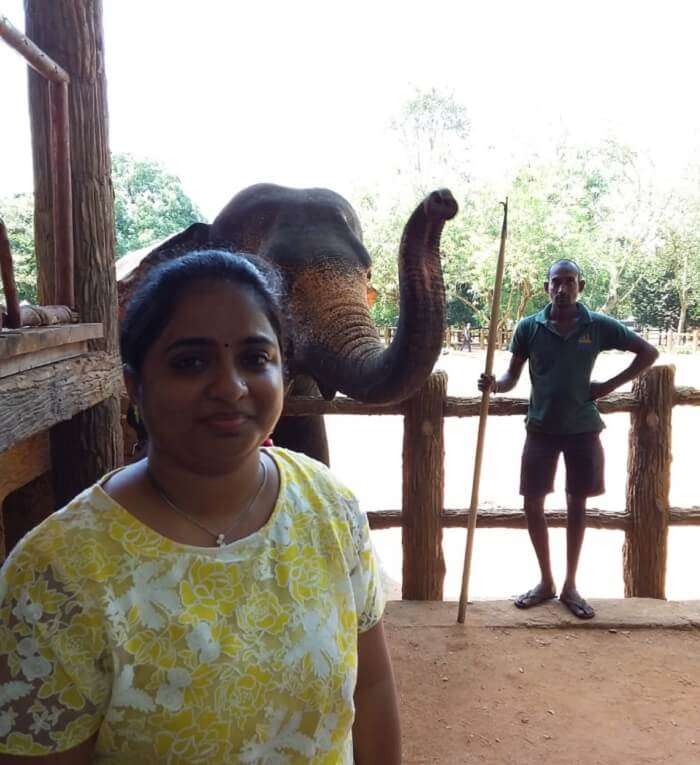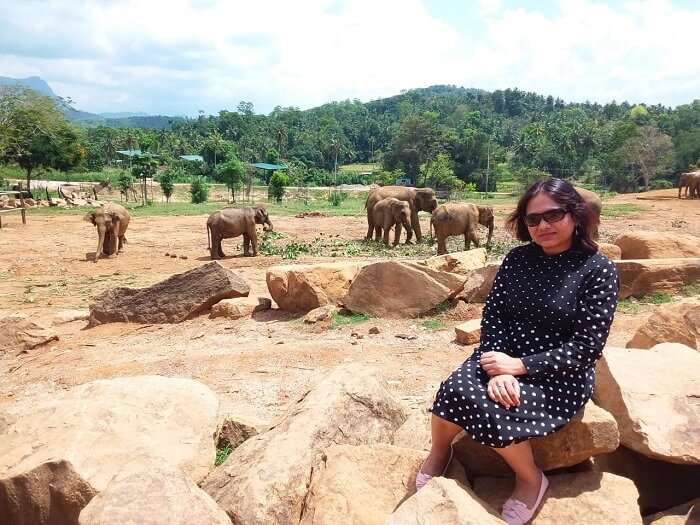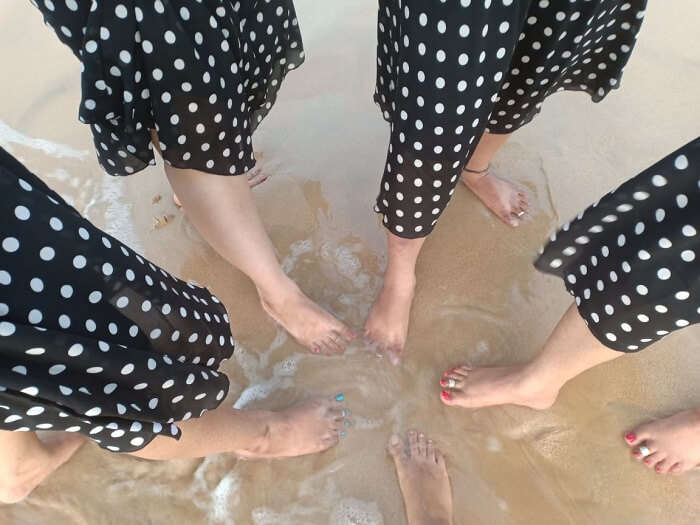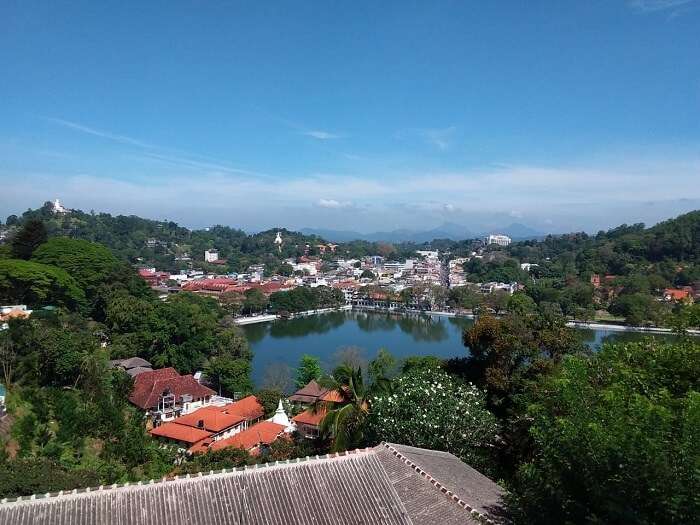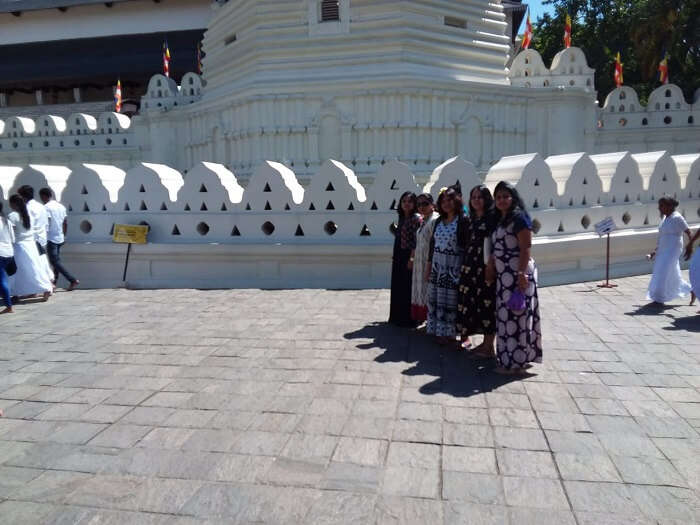 On our way to Kandy, we also visited the Pinnawela Elephant Orphanage. Housing a great number of elephants, the Orphanage is home to a wide variety of elephants. We were delighted to see a large herd of elephants roaming in open land and leading free lives. We also got the opportunity to feed the elephants and watch the elephants bathing in the sun. We also got many amazing pictures of the beautiful animals and it was a great spot on our way Kandy for relaxation and entertainment.
Suggested Read: 10 Things To Do In Unawatuna: Check List That Will Add An Extra Jazz To Your Trip To Sri Lanka
Nothing but the River Safari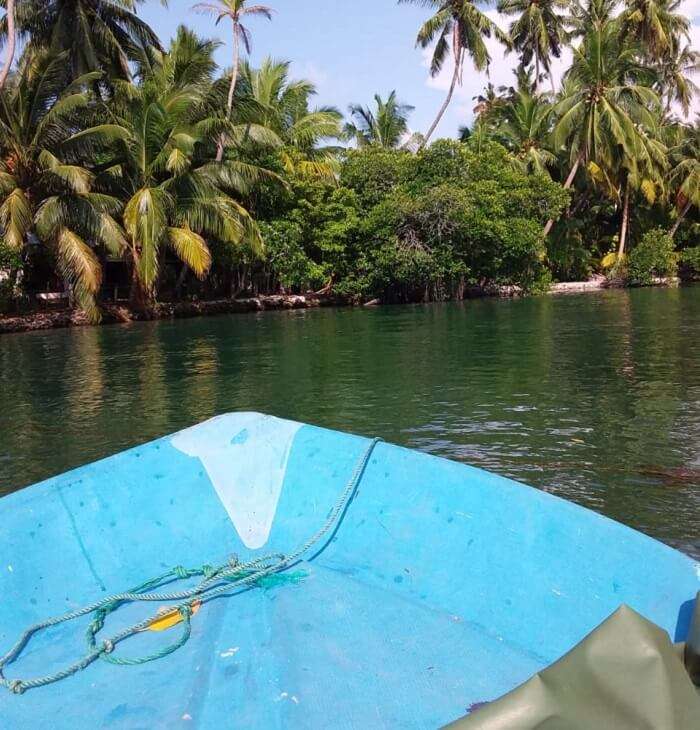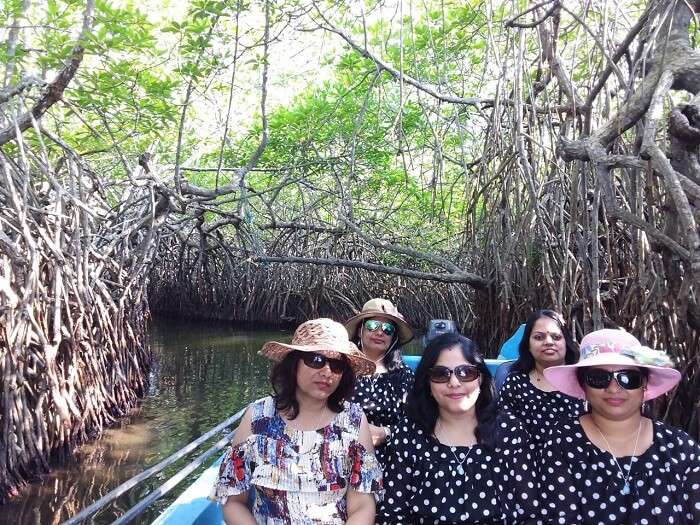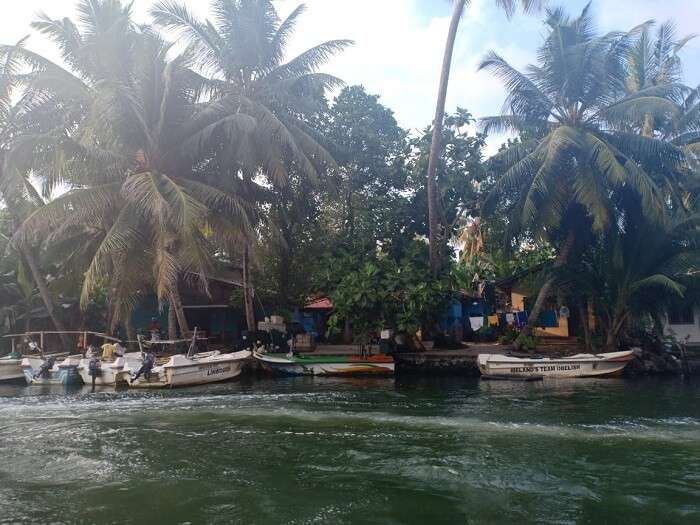 River safari in Bentota was one of the best experiences we had in Srilanka. The boat safari lets you explore the mangrove forests along the banks of the Bentota River. We clicked a lot of amazing pictures around the place. The lush green forests around the place and the beautiful waters will let you indulge in a variety of activities. We witnessed a lot of beautiful birds such as herons, kingfishers, and cormorants. Later, we rejoiced in the tranquility of the places and soaked up the silence and beauty of the surroundings.
Shopping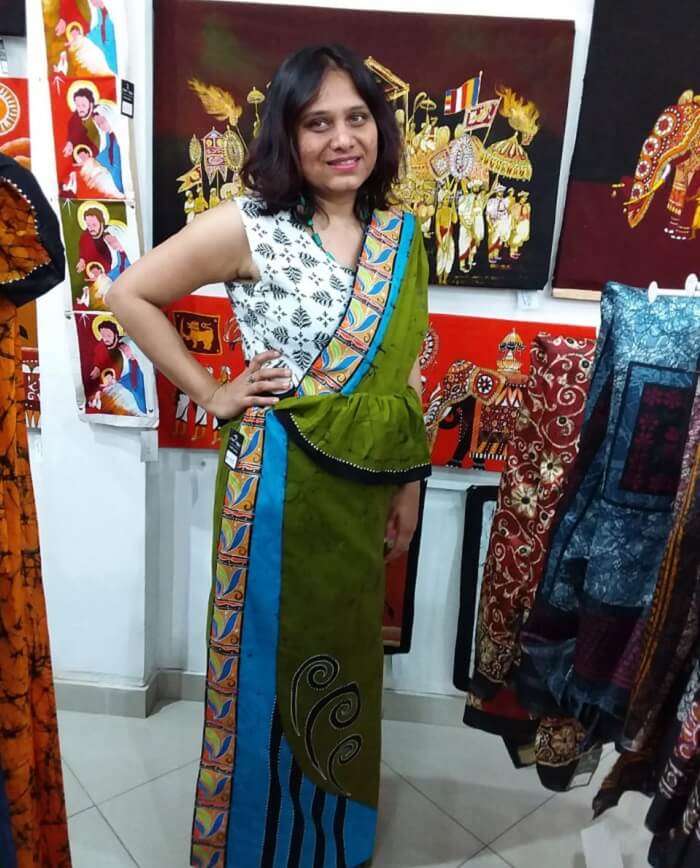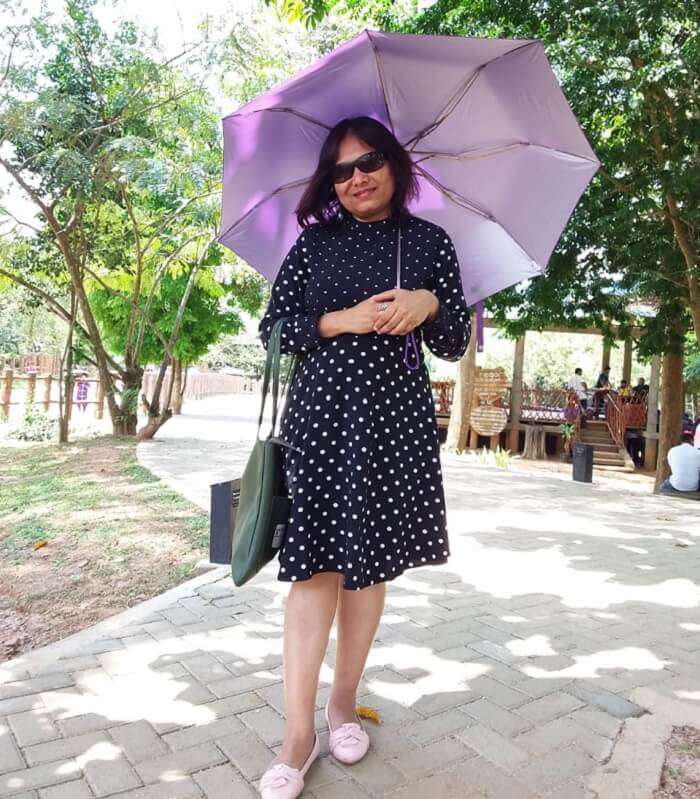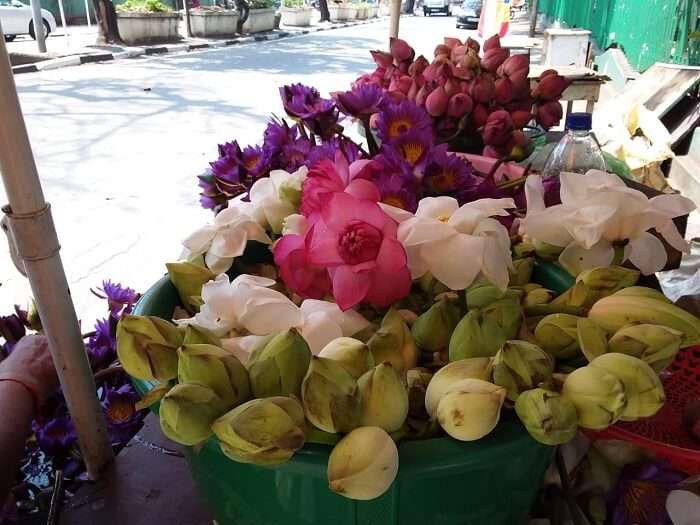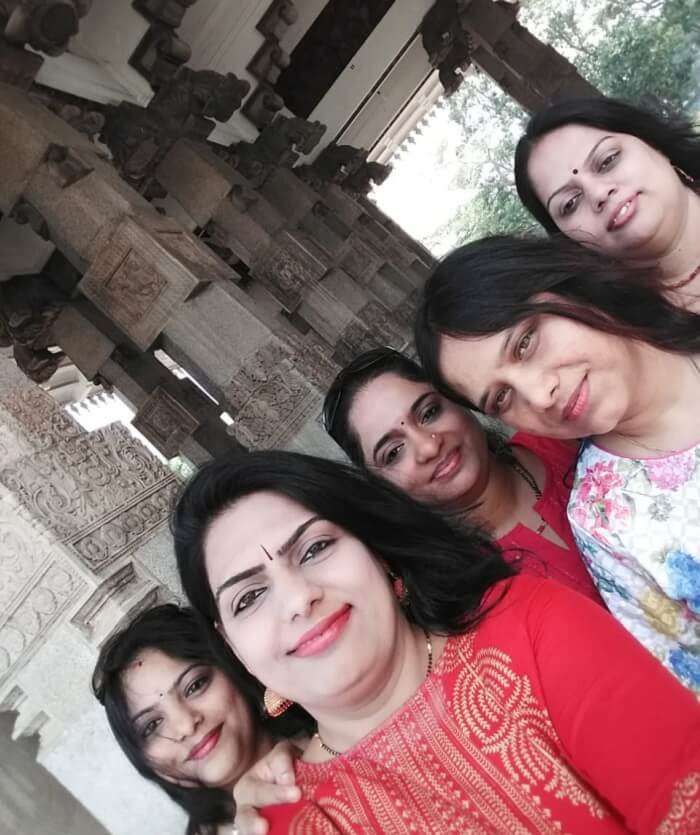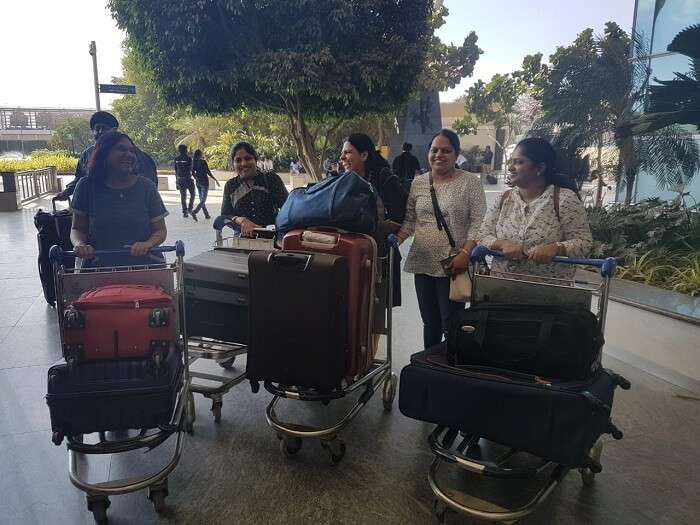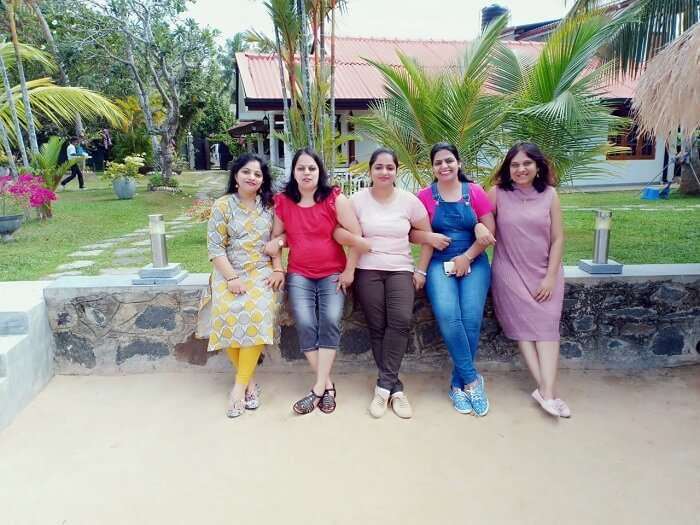 Blindly go for souvenirs including fridge magnets, the factory was a revelation and offers precious stones and also stone studded jewelry at affordable prices. Kandy tea is the best and offers a good variety—from black and green tea to red and white tea. Don't forget to pick up at least one batik print dress for the collection from the batik factory. Near the elephant orphanage, there is a line-up of shops offering a plethora of options from fridge magnets and wall posters to miniatures of elephants. There is also junk jewelry sold outside the tooth relic temple. The lotus flowers outside every temple are beautiful and a sight to behold. The colors are so pleasing to the eyes.
Tips For Future Travelers
Sri Lanka is a conservative place with some rigid rules. Respect their culture and tradition. For example, wear decent clothes in temples.
Do not carry your mobile data everywhere
Do experience the fish massage it's so de-stressing
Tea factory visit is must, I learned so much that I didn't know till now. It never occurred to me that tea too needs to be fermented
Shorts/sleeves are a strict no-no at temples.
Suggested Read: Your Trip To Sri Lanka Is Incomplete If You Miss Out These 11 Places To Visit In Polonnaruwa
What were the best attractions that you visited on your trip and why?
Bentota beach was virgin waters and sight was breathtaking
A visit to the Casino is worth it not to gamble but to get a feel of how things play out there
Gangarama temple in Colombo is a huge landmark, put it on your bucket list
Beira Lake is beautiful and the temple amidst the lake is a sight worth taking in
St Lucia's cathedral is good so is the mosque which gives you a feel of being in Moscow (thanks to its colors)
If you are going to Kandy, the Pinnawala elephant orphanage should figure in your itinerary. It's such a delight to watch the herd of baby elephants
Our Experience with TravelTriangle
This was the best part. We opted for a land only package. At first, we were determined to do it on our own but looking back I am glad we didn't decide on that because it's hard for a foreigner to figure things out on his own. Right from the time we arrived at the airport till the time we departed from Colombo, the driver was with us. He was ever smiling, hospitable, helpful and most decent chap I have met till date. Even though the five of us made so much noise, sang songs in a foreign language and wore what we wanted, never once did he ever make a pass at us neither did he make us feel uncomfortable. The driver (Naveen) was always smiling, willing to help and nice to us. He was also very patient with us. He would even give us tips. We are glad he was with us. When I was looking for packages, I did get a lot of quotations from several other travel agencies. But I zeroed in on Travel Triangle after reading reviews and being reassured by agent Anto that everything will be taken care of. And sure enough, the agent was accessible and always willing to help.
Srilanka with its various architectural monuments and popular sigtesseei9ng destinations attracts a lot of travelers. If you too are lured to the scenic and architectural attractions of the country then TravelTriangle is right the next door to plan one for you.
Further Read: 26 Soul Satisfying Things To Do In Sri Lanka In 2021 For Travelers Of All Types