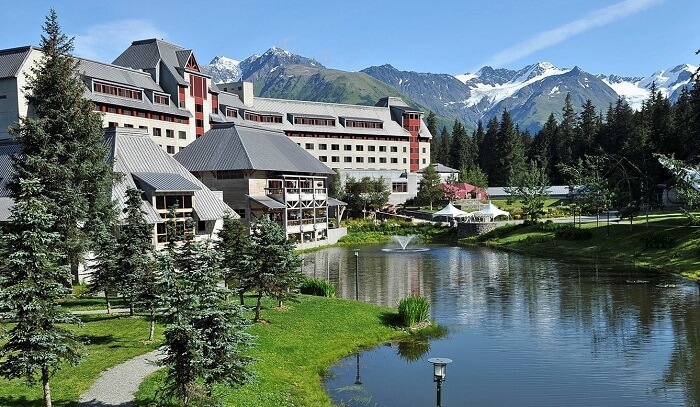 One of sparsely populated states in US that lies to the north of Canada, Alaska is a hub of unlimited fun and adventure. Famous for its diverse terrain of open spaces, mountains, forests, and abundant wildlife, it is a preferred destination for people of all age groups and interests who can relish the best of its culture. And keeping you close to the core of its essence, choose to stay at any of these top resorts in Alaska on your next vacation for the most unforgettable experience.
8 Best Resorts In Alaska For All
1. Alaska's Kodiak Island Resort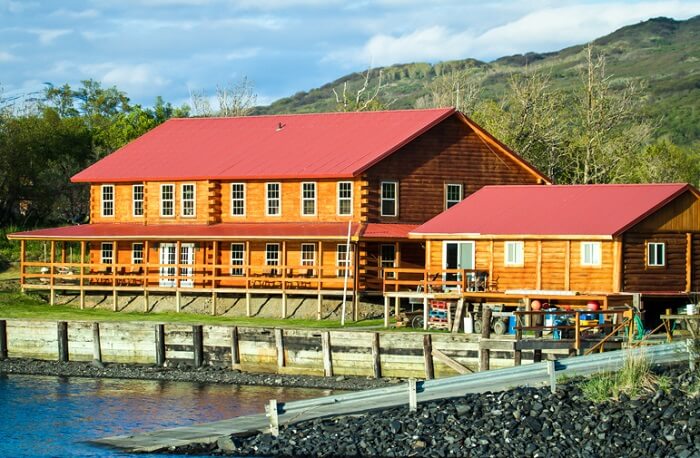 Image Courtesy: My Alaskan Fishing Trip
Suggested Read: The Sheldon Chalet: New Luxury Resort Amidst The Challenging Alaskan Glacier
Kodiak Island Resort is one of the best resorts in Alaska that is built along the shoreline of Larsen Bay. The resort offers complete luxury to its guests for unwinding and fishing. Set amidst the quiet wilderness of Alaska, this resort is a favourite among all the tourists. Known for its excellent fishing facilities, this resort provides great amenities for beach combing, whale watching, and much more to its guests.
Location: 101 1st St, Larsen Bay, AK 99624, USA
Tariff/Night: INR 13,477 – 60,647
Ratings: 5/5
Website | Reviews
2. Chena Hot Springs Resort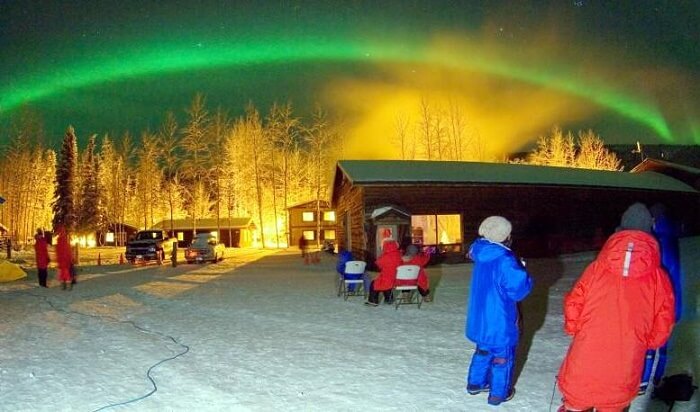 Unwind yourself at one of the best resorts in Alaska.This century-old rustic resort is among the luxurious resorts known to offer rooms that are beautifully designed in traditional Alaskan style. Other amenities include the on-site hot springs, a heated indoor pool, hot tubs, an ice museum, and a massage center. Also, a casual restaurant serves produce from the on-site greenhouse, and there's also a lounge.
Location: 56.5 Chena Hot Springs Road, Fairbanks, AK 99712, USA
Tariff/Night: INR 9,973 – 20,350
Ratings: 4.2/5
Website | Reviews
3. McKinley Chalet Resort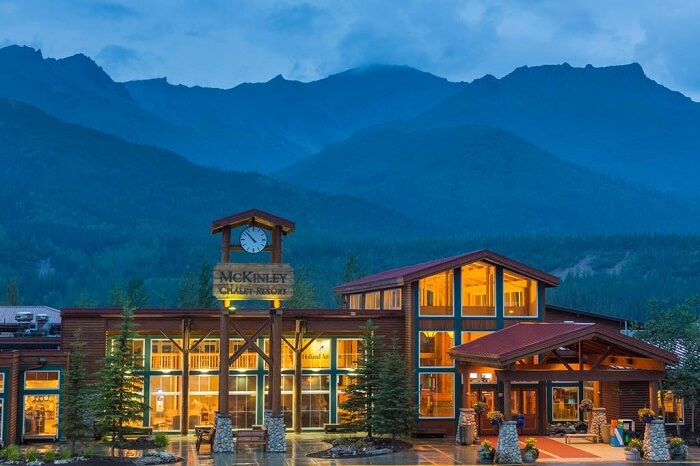 Located at a distance of 3 miles from the Denali National Park, this modern timber resort is considered to be one of the popular Alaska honeymoon resorts. While all the rooms offer cozy and a comfortable stay, few others offer breathtaking river views from the private balconies. With best of services and lip smacking food at their sophisticated restaurant, this is indeed one of the top resorts in Alaska.
Location: Mile 238.9 Parks Hwy, Denali National Park and Preserve, AK 99755, USA
Tariff/Night: INR 11,658 – 29,447
Ratings: 4.1/5
Website | Reviews
4. Land's End Resort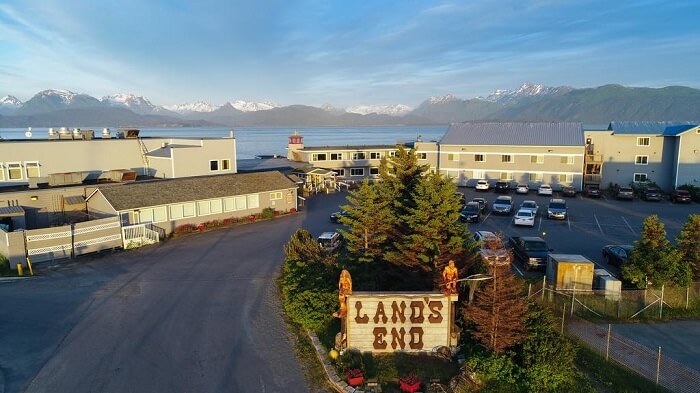 Suggested Read: The Wondrous Mendenhall Ice Caves Of Alaska
Land's End Resort is one of the best resorts in Alaska for a perfect vacation. The resort is built on the tip of the Homer Spit overlooking the Kachemak Bay. Considered to be an extremely well designed resort with an opulent ambience, and comfortable rooms, it allows the guests to relish joyful memories with their family, and loved ones.
Location: 8001, 4786 Homer Spit Rd, Homer, AK 99603, United States
Tariff/Night: INR 8,356 – 23,652
Ratings: 4.3/5
Website | Reviews
5. Clover Pass Resort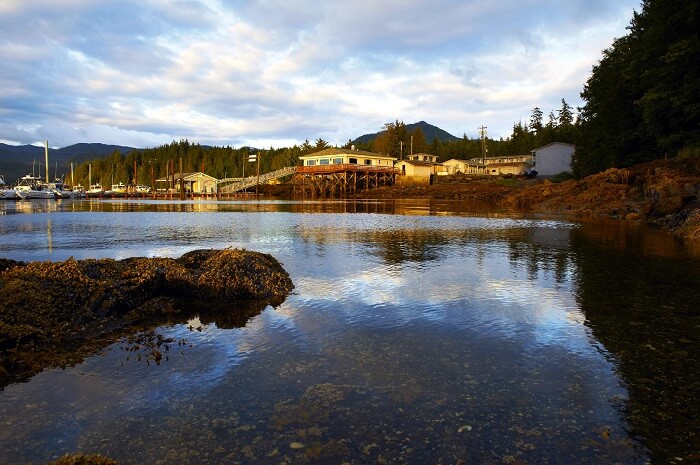 Among the top resorts in Alaska, Clover Pass Resort is the one that is popular among the tourists for its fishing expeditions since 1950s. Located at a distance of 15 miles from the north of Ketchikan, this resort offers 30 spacious rooms for its guests. Set only a few yards away from the marina, it is indeed an amazing place to watch the sunset.
Location: 708 North Point Higgins Rd, Ketchikan, AK 99901, USA
Tariff/Night: INR 8,423 – 13,477
Google Ratings: 4.6/5
Website | Reviews
6. Seward Resort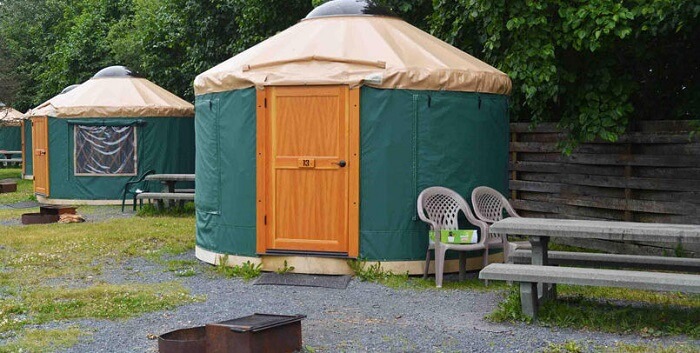 The Seward is one of the well-known resorts in Alaska which is pocket-friendly and at the same time offers comfortable rooms for a perfect staycation. Offering all the modern amenities, the log cabins include kitchenettes and porches with grills. Apart from this, one can also avail the services of one-bedroom townhouses that features sleeping lofts along with living areas with pull-out sofas, kitchenettes, and fireplaces.
Location: 2305 Dimond Blvd, Seward, AK 99664, USA
Ratings: 4.5/5
Website | Reviews
7. Alyeska Resort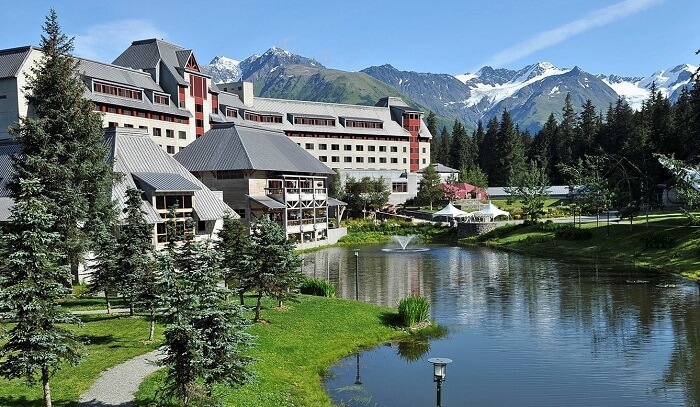 Suggested Read: Alaska Cruise Tours: The Most Scenic Cruise To Tame The Pacific Ocean
Alyeska Resort is one of the famous Alaska snowboarding resorts. This upscale ski resort is located just two miles from Girdwood Forest Fair Park and is surrounded by mountain peaks. Offering slopeside access, the polished rooms of this resort in Anchorage Alaska offers all the peace and quiet that one looks forward to on a vacation.
Location: 1000 Arlberg Ave, Girdwood, AK 99587, USA
Tariff/Night: INR 10,377 – 28,235
Ratings: 4.5/5
Website | Reviews
8. Sunset View Resort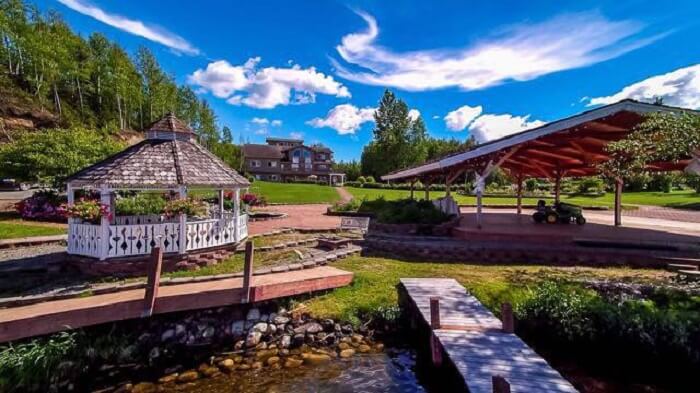 Sunset View Resort is much famed to be one of the top resorts in Alaska. Living up to the expectations of global standards in terms of services and affordable rates, Sunset View Resort features an elegant decor along with modern furnishings, and great comfort.
Location: 5322 S Big Lake Road, Wasilla, AK 99654, USA
Tariff/Night: INR 13,410 – 33,356
Ratings: 4.7/5
Website | Reviews
So when are you planning to pack your bags? Choose to stay at any of these best resorts in Alaska, and book one of the top Alaska tour packages with TravelTriangle to experience peace and luxury on an unforgettable vacation!
Comments
comments