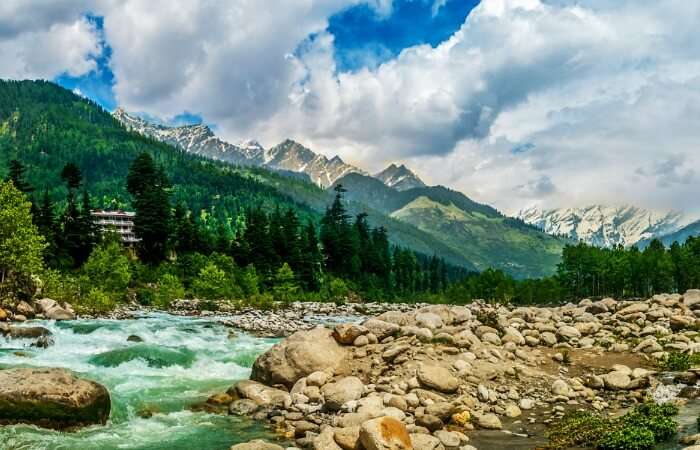 Manali is a popular backpacking and honeymoon destination in India's northern state of Himachal Pradesh. Set on the banks of the Beas River, it is a gateway to adventure activities in Solang, Gulaba, and Kothi. But there is much more to the town and its popular tourist spots than adventure. Some of these places are always buzzing with tourists, but that doesn't necessarily mean you should give them a miss. In fact, if you are visiting for the first time, such places to visit in Manali must be on your itinerary.
Top 20 Places To Visit In Manali in 2019
If it is like your third or fourth visit to this lovely town, here is the best mix of tourist attractions in Manali and its vicinity. Reaching these places will hardly take an hour from the main city.
Hadimba Temple
Museum Of Himachal Culture And Folk Art
Tibetan Monasteries
Manu Temple
Club House
Vashisht Hot Water Springs
Maa Sharvari Temple
Nehru Kund
Jogini Falls
Solang Valley
Kothi
Rahala Waterfalls
Gulaba
Naggar Village
Arjun Gufa
Chandrakhani Pass
Old Manali
Mall Road
Van Vihar
Manali Sanctuary
1. Hadimba Temple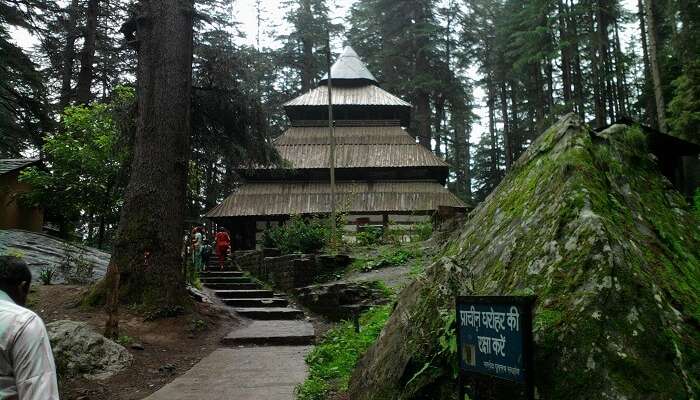 Hadimba Temple one of the top places to visit in Manali. This beautiful temple said to be dedicated to Hadimba – the wife of Pandu son Bhima, is one of the best places to visit in Manali city. The most striking feature of this temple is that it is located in the Dhungri Forest and is surrounded by pine trees. The pagoda-shaped Hadimba temple in Manali is not only unique in its architecture but is famous for its religious value too. The effigy of Hadimba is made up of brass and is quite awe-inspiring. It is one of the most popular religious attractions in Manali.
Opening hours: 8 am – 6 pm; throughout the year
Must Read: A Blueprint To Make Honeymoon In Manali A Timeless Experience
---
Himachal Holiday Packages On TravelTriangle
Head to Himachal to witness lush valleys surrounded by snow-capped hills. Indulge in skiing, paragliding, and other adventure sports. Book holiday packages inclusive of airport transfers, cab, resort, sightseeing, and meals to Shimla, Manali, Kasol, Dharamshala, and more.
---
2. Museum Of Himachal Culture And Folk Art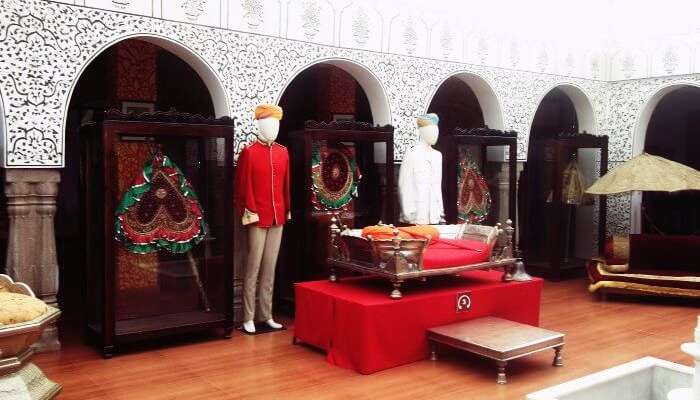 A stone's throw from the Hadimba Temple, the Museum of Himachal Culture and Folk Art allows a walk through time. It houses a unique collection of unknown antiques including religious relics, household objects, weapons, instruments, and scale models, among many other things. This small heritage museum also features various building models.
Opening hours: 8 am – 8 pm; throughout the year
Entry ticket: INR 10 per person per day
Suggested Read: Shimla Vs Manali Honeymoon: Which Is Better For You And Why?
3. Tibetan Monasteries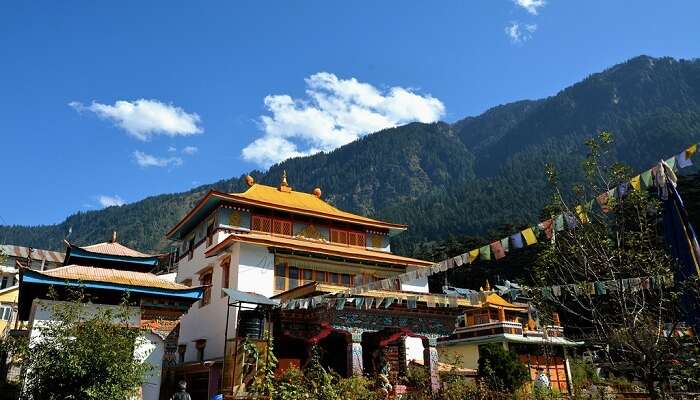 Manali also boasts of respectable Tibetan population settlement. And you must include at least one of them if you are shortlisting the places to visit in Manali in 2 days. The famous Tibetan monasteries – Himalayan Nyingmapa Gompa and Gadhan Thekchhokling Gompa – draw a large number of tourists, and are among the most visited and certainly the best places to visit in Manali. Especially the Tibetan art and craft items displayed here deserve a visit.
Things to do: Meditation and shopping for unique Tibetan art and craft objects
Opening hours: Like any other monastery, the Tibetan Monastery in Manali welcomes the guests at any hour of the day and on any day of the year. The main entry to the shrine, however, is open only from 7 am to 7 pm.
Suggested Read: Top 15 Places To Visit In Manali In December To Take A Break In The Arms Of Nature!
4. Manu Temple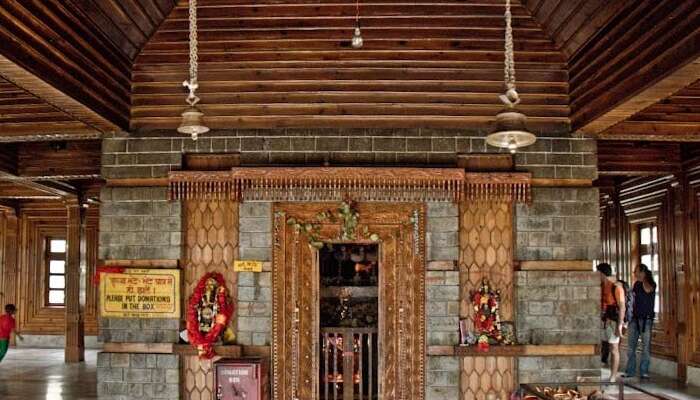 Image Source
Nearly 3 km away from the famous Mall Road of Manali, the famous Manu Temple is among the frequently visited tourist places in Manali. Dedicated to Lord Manu, the temple's premises offer a sense of peace and serenity to the devotees walking in. It is frequented by religious tourists and foreigners and is among the most popular attractions in Manali.
Things to do: Instead of taking a hired cab, take a trek to the temple to enjoy the greenery and natural beauty of the region.
Opening hours: 5 am – 9 pm; throughout the year
Suggested Read: Our Trip To Shimla-Manali In April 2019 Was Definitely A Good Idea & Worth Every Dime
5. Club House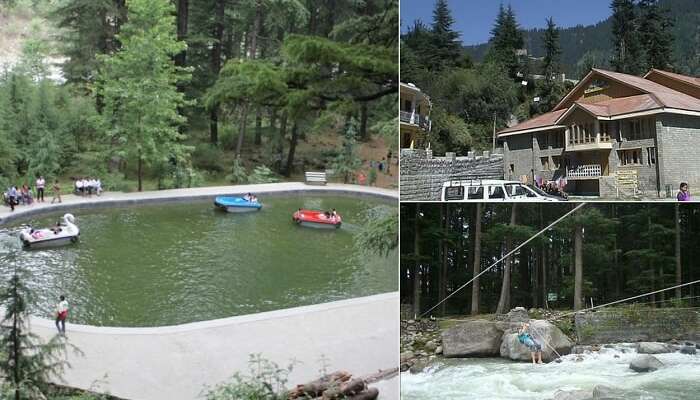 This is one of the most interesting places to visit in old Manali. The Club House is also one of the tourist places in Manali for adventure activities and indoor games. Located adjacent to the Manalsu Nallah, it has been constructed in the British style of architecture and is managed by Himachal Pradesh Tourism Development Corporation (HPTDC). The in-house restaurant serves a lot of delicious dishes and snacks.
Things to do: Adventure activities available here include table tennis and carrom, skating, river-crossing, boating, and go-karting
Opening hours: 10 am – 8 pm; throughout the year
Suggested Read: 10 Things To Do In Manali For Solemn Joy
6. Vashisht Hot Water Springs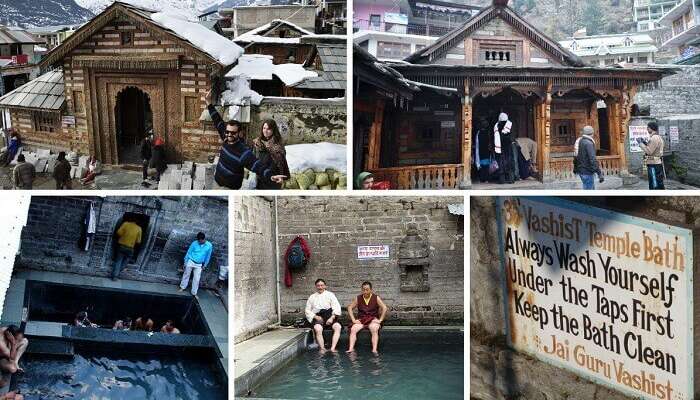 Almost 3 km away from Manali, the Vashisht Temple is famous for its natural hot water spring. The premises enclose a pyramid-shaped stone temple dedicated to Sage Vashisht, and the water spring, which is said to have medicinal properties, are both one of the famous places to visit in Manali. Take a dip in the water to relax your body and mind. Also, there are separate bath areas for men and women, besides a Turkish bath having shower facility.
Things to do: There is no way you can miss taking a dip in the hot water spring.
Opening hours: 7 am – 1 pm and 2 pm – 10 pm, throughout the year
7. Maa Sharvari Temple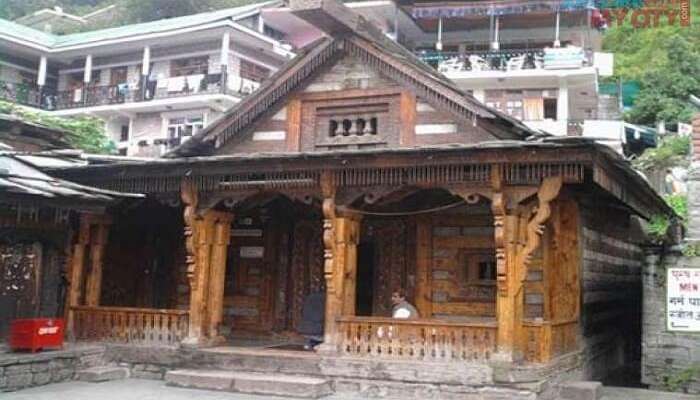 Image Source
Located at the Shaminallah Village on the outskirts of the Manali city, Maa Sharvari Temple houses the idol of Kullu Kings' Kuldevi (another form of Devi Durga). During the Dussehra festival at Kullu, the idol is beautifully decorated and taken to the temple of Raghunathji. The best time to visit the Maa Sharvari Temple is during the Hindu festival of Dussehra, becuase during this time the festivities are at its best.
Things to do: Trek down from main city to temple with picturesque views of the landscapes in the backdrop
Opening hours: 5 am – 12 pm, and 4 pm – 9 pm, throughout the year
Suggested Read: 5 Best Places To Visit In Shimla In December: Your Winter Fairylands!
8. Nehru Kund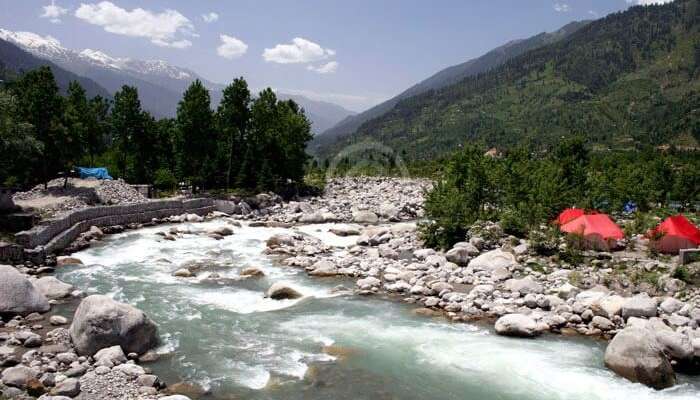 Image Source
Located on the Leh National Highway, Nehru Kund is another must-visit tourist attraction near Manali. Named After The First Prime Minister of India, it is a natural spring of cold water and this water is believed to have come from the Bhrigu Lake. This lake is located at a height of 4,300 meters. Serene surrounding and lush greenery enthrals the tourists coming here. The spring is so named because Pt Jawahar Lal Nehru, the first Prime Minister of India, used to drink water from the spring during his stay in Manali.
9. Jogini Falls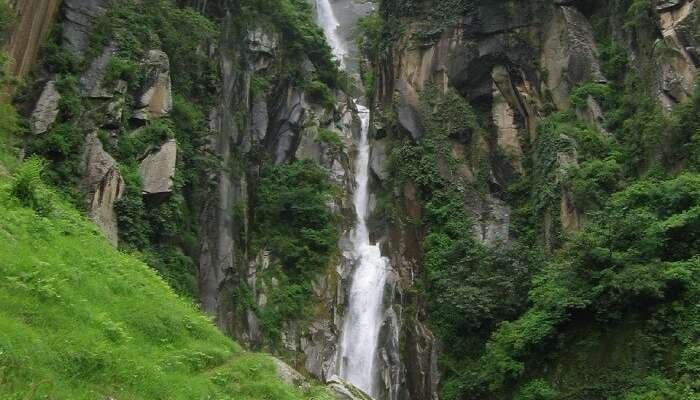 The breath-taking Jogini Falls, located a lot beyond Vashisht Hot Springs towards the Vashisht Village, is another major tourist attraction near Manali. Melodious sounds of nature, stunning views, and some sumptuous authentic Himachali delicacies – Jogini Falls have it all for the backpackers and nature lovers. Make sure you wear a pair of comfortable and grippy shoes and follow the regular trek route to stay safe.
Suggested Read: 10 Secret Places In Himachal That Tourists Haven't Discovered Yet
10. Solang Valley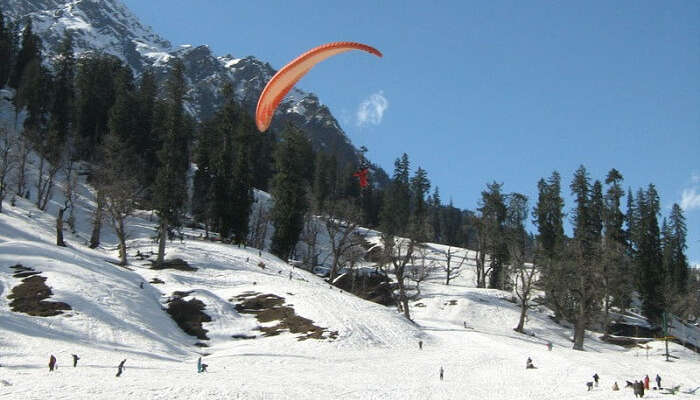 This is one of the best places to visit in Manali for couples. Lying between the famous Beas Kund and Solang Village, this beautiful Solang Valley is among the most popular places to visit near Manali. Among the most charming tourist places in Manali, it lies about 14 km from Manali and is the venue for winter skiing festival that is held here every year. People of all age groups love to visit this place during winters to enjoy skiing and other adventure sports.
Distance from Manali: 14 km
Things to do: Zorbing, paragliding, skiing, parachuting, and horse riding
Opening hours: Unlike the Rohtang Valley, Solang is open throughout the year. However, you can try the adventure sports only between 9 am and 5 pm. For skiing, the ideal time is between 10 am and 2 pm.
Suggested Read: Snowfall In Manali: 8 Intoxicating Things To Do During Your Visit
11. Kothi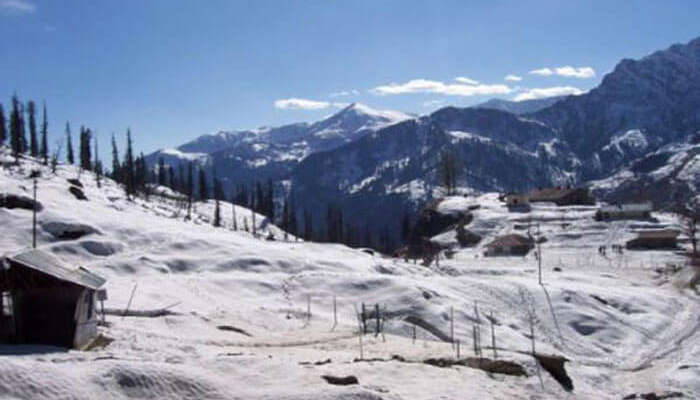 Image Source
Kothi is a beautiful village nestled amidst verdant land and forests. It is located on the road going towards the Solang Valley, almost 16 km away from Manali. The rustic charm of villages is pretty evident here. Painters, poets, and writers love to spend time here and unleash their creativity, while enjoying breathtaking views around.
Distance from Manali: 16 km
Things to do: Trekking to Rohtang Pass, paragliding, and other snow sports
Opening hours: Open throughout the year; Adventure sports can be done between 6 am and 6 pm
Must Read: Nirmala's Solo Trip to Manali
12. Rahala Waterfalls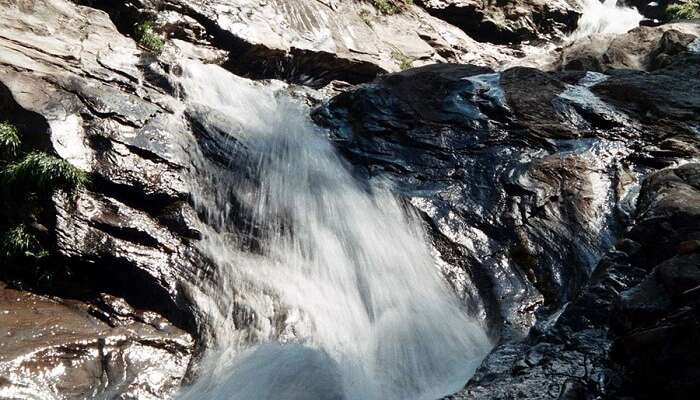 Image Source
A famous picnic spot, Rahala waterfall is nestled Amidst Birch & Deodar Forests and located almost 16 km away from Manali. The source of these magnificent falls is the water melting from the glaciers and precipitous rocks. Thick forest with birch and deodar trees looks truly magnificent. Behind this impressive waterfall, amazing views of snow-clad Himalayan ranges can be seen.
Distance from Manali: 16 km
13. Gulaba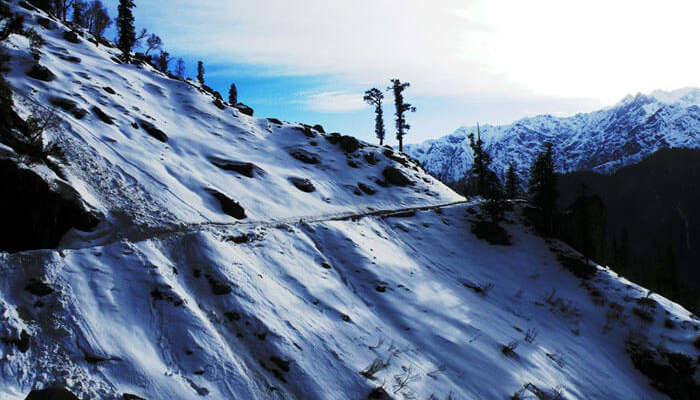 Image Source
Gulaba is an alternate destination to visit during November – May when Rohtang Pass is inaccessible due to heavy snow. During these months, snow activities can be enjoyed at Gulaba. It is less crowded than the valleys of Rohtang & Solang and provides better experiences of the snow activities, making Gulaba one of the best places to visit in Manali.
Distance from Manali: 16 km
Things to do: Snow activities such as tobogganing & skiing and paragliding
Opening hours: Open throughout the year; Adventure sports can be done between 6 am and 6 pm
Suggested Read: Fly Like A Bird: 9 Gorgeous Places In India For An Exhilarating Paragliding Experience
14. Naggar Village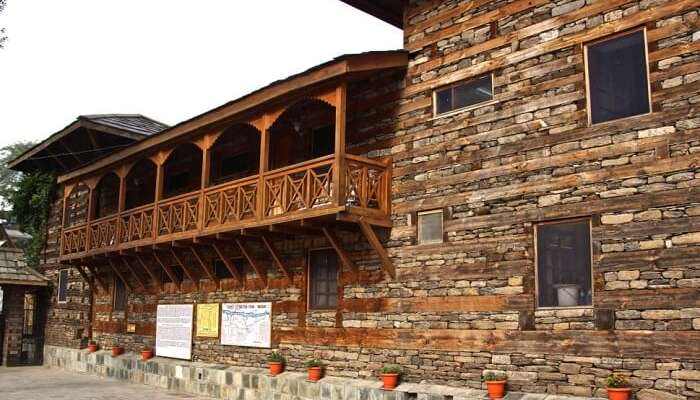 Image Source
At a short drive from Manali, Naggar Village is another beautiful destination that nature lovers must visit. Situated on the left bank of River Beas, the village is only 19 km from the main city of Manali. It boasts of amazing views of the Beas Valley, that makes it one of the best tourist places in Manali. The highlight of this attraction is the famous Nicholas Roerich Art Gallery where paintings of some of the magnificent Himalayan Views have been showcased. Temples like Tripura Sundari and Gauri Shankar are also famous.
Distance from Manali: 19 km
Things to do: Visit the Nicholas Roerich Art Gallery, Tripura Sundari temple, and Gauri Shankar temple.
15. Arjun Gufa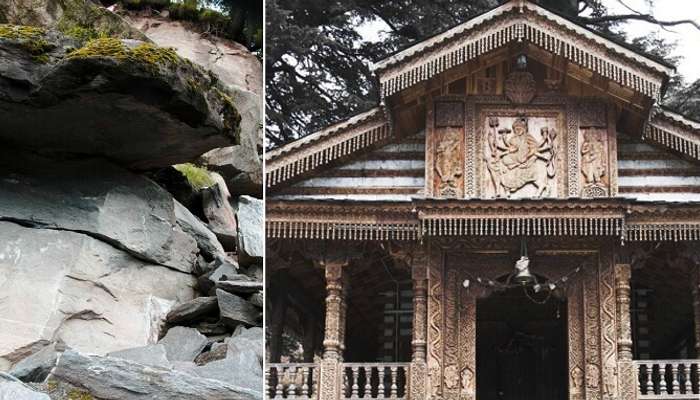 Arjuna Cave is located near Prini Village where the Pandava Arjuna meditated to earn the powers of Pashupati Astra from Lord Indra. Because of the mythological significance of the place, the cave and the nearby temple have become a popular tourist destination located very close to Manali including the Gauri Shankar Temple, Uruswati Himalayan Folk Art Museum, Arjun Gufa, Nicholas Roerich Art Gallery And Museum and the Tripura Sundari Temple.
Distance from Manali: 20 km
16. Chandrakhani Pass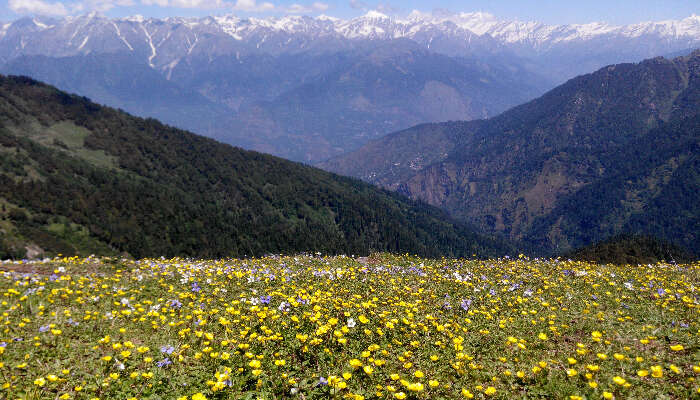 If you are looking for places to visit from Manali and trekking is your thing then this extremely beautiful trekking route from Manali to Kasol through Malana will definitely make you fall in love with nature and your life. This trek route is full of raw experiences with rural hill villages, lush green vegetation and the sight of massive mountains all through the way. At the end of this trek, the view of Deo Tibba and Pin Parvati Range is simply breathtaking.
Distance from Manali: 80 km
17. Old Manali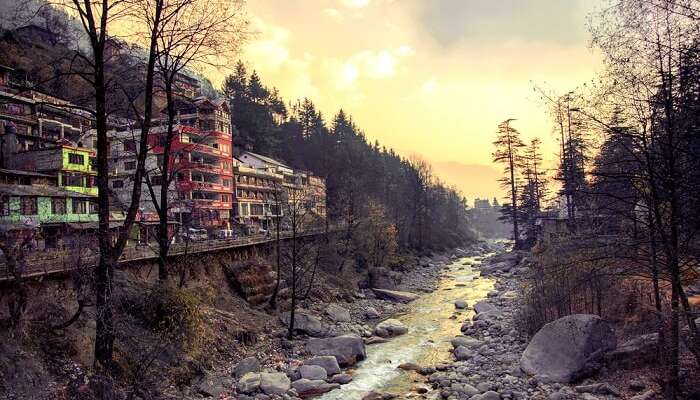 If you are looking for interesting and good places to visit in Manali, then you can consider Old Manali. Away from the rush and crowd of any hill station is this area of Old Manali. It is any backpacker's haven with rustic and charming cafes and hostels for cheap stay options. It is a mere 2-3 km away from the main mall road but seems like an entirely different place. If you are visiting Manali with friends, then you can consider booking accommodation in Old Manali area. The ambiance is quite lively and energetic in this part of the city.
18. Mall Road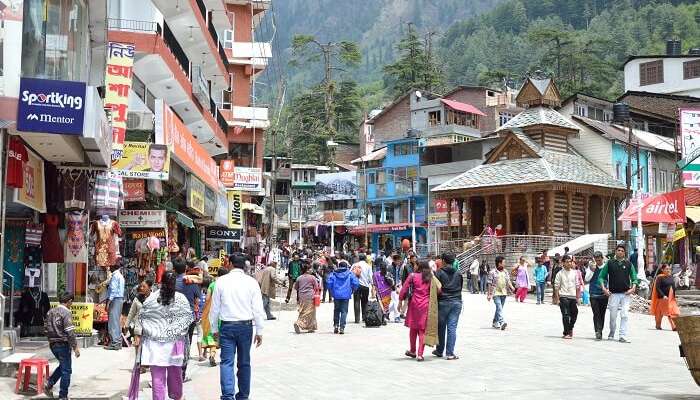 Image Source
Mall Road is an unavoidable place to visit at any hill station. Manali too has its Mall road which is a busy part of the city. One can find all the tourists strolling here during the evenings. Enjoy ice cream in the winters or a plate of sizzling momos when here. One can also buy some wooden handicrafts and woolens here. Mall Road has some family restaurants and sweet shops for those craving for tasty food. One can also book a stay at one of the hotels here if visiting with family. It is one of the best places to visit in Manali, Himachal Pradesh with family and kids.
19. Van Vihar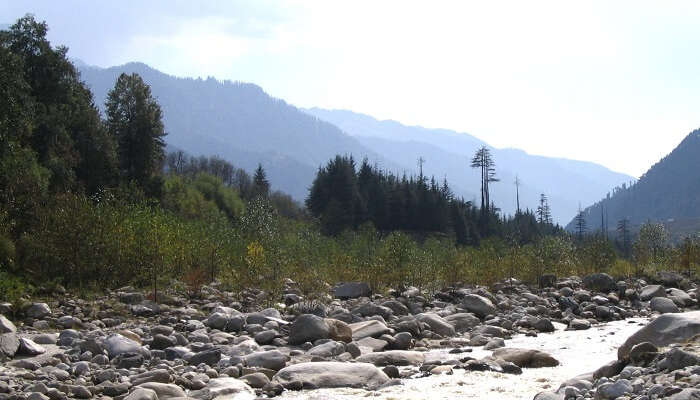 Image Source
Manali is known for its deodar trees and scenic beauty. Van Vihar is one such place that is lush and green. It is a nature lover's paradise. Looked after by the municipal corporation of the city, this is a popular garden, which is another tourist attraction in Manali. In the middle of the Van Vihar, there is a manmade lake too. One can enjoy boating here, at this lake. Evenings are also a great time to spend here, as one can enjoy the beautiful sunset from the lake.
20. Manali Sanctuary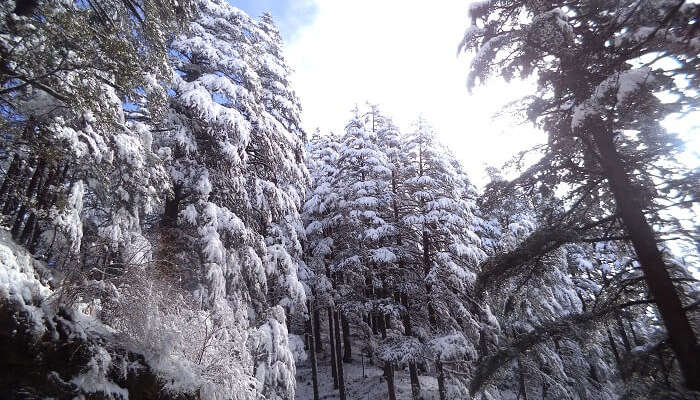 Image Source
This is a beautiful wildlife sanctuary of Himachal Pradesh. At a walking distance from the center of the town, this sanctuary can be reached easily on foot. One can have a gala time exploring the rich flora and fauna of the mountains. One can also camp here at the sanctuary. For the adventure seekers there are also hiking and trekking trails in the sanctuary. So, what are you waiting for? Head this summer to explore the mountains!
Opening hours: 9:00 am – 6:00 pm
Entry ticket: INR 10
Further Read: 19 Photos That Will Make You Want To Leave For Himachal NOW!
With a long list of these famous places to visit in Manali and its precincts, you have several options to explore on your trip to this beautiful town on the banks of the river Beas. So what are you waiting for? Plan a trip to Manali and have the best time of your life with your friends, family or partner. A solo trip to this iconic hill station is also not a bad idea. Hurry, mountains are calling!
Frequently Asked Questions About Places to visit in Manali
Q. What is famous in Manali?

A. Manali is famous for a lot of things like adventure activities, picturesque landscapes, and handicrafts. Enjoy paragliding and zorbing at Solang Valley and river rafting in Beas River. You can go sightseeing or relax at one of the cafes and enjoy good food. Go shopping at the local handicrafts shops and buy souvenirs from your trip.
Q. How many days are good for Manali?

A. You need at least a couple of days to enjoy sightseeing in Manali. The town is divided into two parts – old Manali and new Manali. Old Manali is where all the religious sites like Hadimba Devi Temple and wildlife park is located. Mall Road is the new Manali where you will find all the good cafes and restaurants. Besides, there are so many other places nearby Manali to visit like Kasol, Manikaran, Solang Valley  etc. So, you would need more days to explore all these regions.
Q. Which is the best time to visit Manali?

A. The best time to visit Manali is from April-June and September-December. In the former season, you can enjoy the salubrious weather and lush greenery in Manali before it starts to rain. In the latter season, especially in the months of December, you will get to enjoy the cold weather and snowfall. So, your best time to visit Manali depends upon what kind of experience you would like to enjoy.
Q. How far is Manikaran from Manali?

A. Manikaran is 80 km from Manali. There are no direct buses from Manali to Manikaran but you can hire a taxi or cab for day to show you around in Manikaran.
---
Looking To Book A Holiday Package?
Book memorable holidays on TravelTriangle with 650+ verified travel agents for 65+ domestic and international destinations.
---
Comments
comments