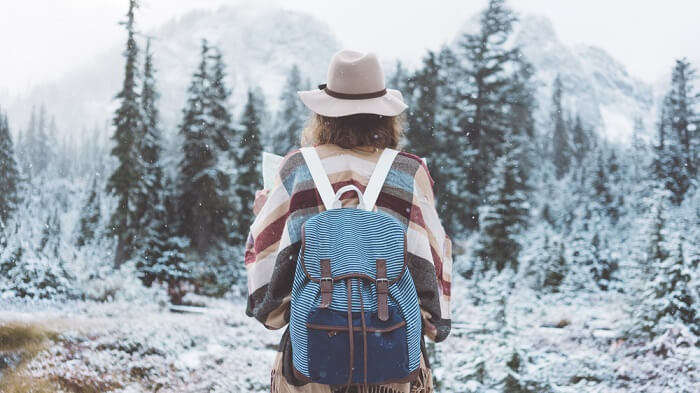 Manali is the best place to visit or nature lovers, honeymooners, and adventure seekers. It boasts Beas River for rafting, Solang Valley for skiing and paragliding, and National Parks. It is the best place to take a forest safari and camp in the permitted places. It has a few ancient Hindu temples and Buddhist Monasteries. It does promote spiritual and wellness tourism. Manali is a white beauty in the winter and an evergreen Alpine forest in the summer.
But before you plan your vacation, read these Manali Travel Tips for a hassle-free experience.
10 Manali Travel Tips
Here, we have discussed the top 10 Manali travel tips for all types of tourists. Read them and keep in mind while holidaying in the beautiful hill station.
1. Manali Climate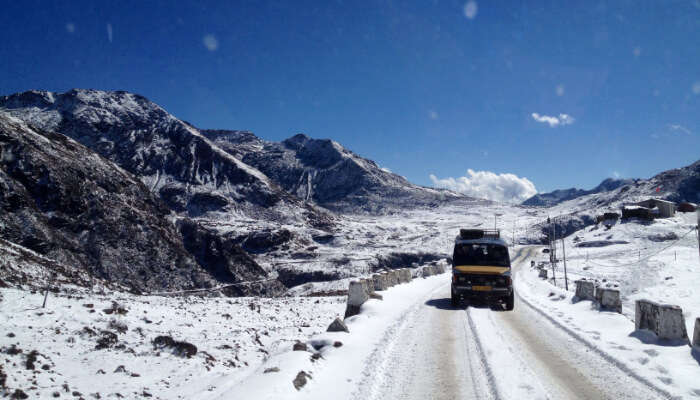 Manali is situated 6,730 ft above mean sea level on the Himalayas. The highest peak in Manali is 19,683-ft. These varying mid to high altitude make this place a versatile climate in all 4-seasons. One can experience cool weather throughout the year due to its high-altitude. The summer season starts in April and ends in June. The day temperature may vary from 30-degrees Celsius to 37-degrees Celsius. Yet the night temperature may drop below 20-degrees Celsius in summer. July to November is the monsoon season. Heavy rainfalls happen in July and August. December to March is the winter season. Heavy snowfall happens during this season. It is best to avoid the rainy season, as roads are prone to get blocked due to landslides and falling of trees. The rest of the seasons are best to go for adventure sports and recreational activities in Manali.
Suggested Read: 13 Best Places In Manali For Honeymoon Couples Visiting The Hill Station
2. Clothing For Manali Trip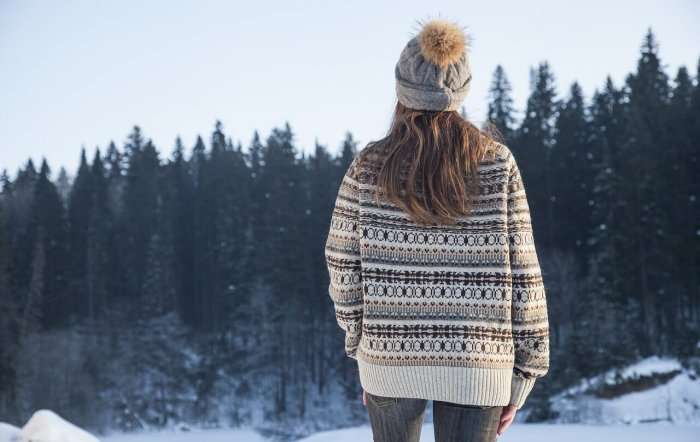 Manali trip tips on clothing are to carry a sweater in all seasons. This is because one can experience cold wind during the day and night. If you are visiting in summer, pure cotton fabrics are the best to wear during the day. You may need warm clothing during the night as the temperature drops down. You may feel some heat if you stand in the same place. It is advisable to carry raincoats and rain boots if you are visiting here during the monsoon. The winter is too cold in Manali. You must pack a bunch of woolen clothing. The temperature drops down below freezing point too. You must carry a woolen sweater, scarf, shawl, and warm jackets. You can also buy the best in woolen fabrics from Manali. Most of the hotels do provide woolen blankets.
Suggested Read: 7 Vibrant Manali Festivals That Make This Resort Town Even More Amazing
3. Foods To Eat In Manali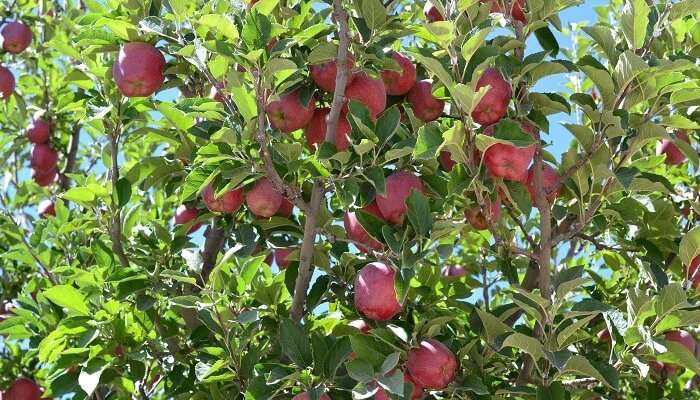 Food is not a problem for vegetarians and non-vegetarians once in the Manali tour. The Manali is famous for Himachali Apples. One of Manali travel tips is that you must try some garden fresh apples. Lamb is the main meat available than chicken in Manali. You can get fry, gravy and tandoori forms in restaurants and hotels. The vegetarians can try some baked items of flour and vegetable curries. It is not advisable to eat from street vendors. It can create stomach problems. It is advisable to drink mineral water. On your way, you can find many cafes. They are the best to beat the cold by drinking hot tea and coffee. However, you must enter one, which is in hygienic condition. This is because; most of these vendors are like quick delivery.
Suggested Read: Manali In January: Know What Makes It A Great Time To Explore This Paradise
4. Accommodation In Manali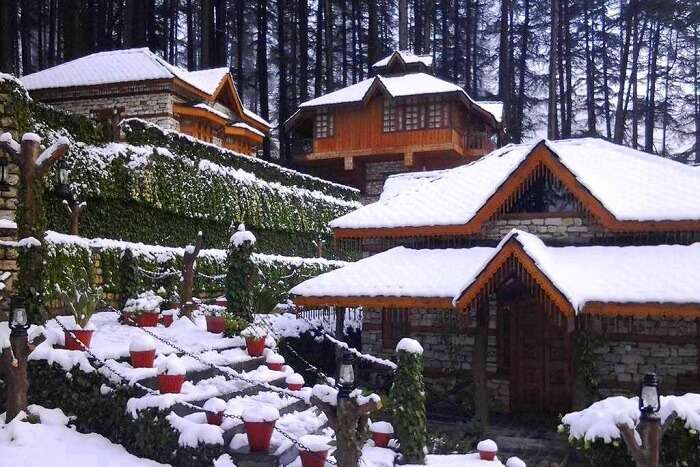 You can find the Kullu Manali travel guide with a wide range of accommodations. All-inclusive Manali tour packages are the best to book in peak season to avoid inconvenience to find the right stay in and around Manali. There are many Mountain View resorts for the honeymoon couples to stay with food and comforts. You can find many budget-friendly hotels in Manali town. A few hotels are attached to a bar and restaurant. It is advisable to check they provide food or not. If you hop and search, you can find one during the non-peak season. There are chances to get a homestay too. You can find marketing people approaching you for a homestay with food. Whichever accommodation you find, you must check for HVAC, woolen blankets and they provide hot water 24-hours. Without these, you cannot stay at night due to the very cold temperature prevailing in the night.
Suggested Read: Two New Electric Buses From Manali To Rohtang Are All Set To Depart. Ready To Board?
5. Currency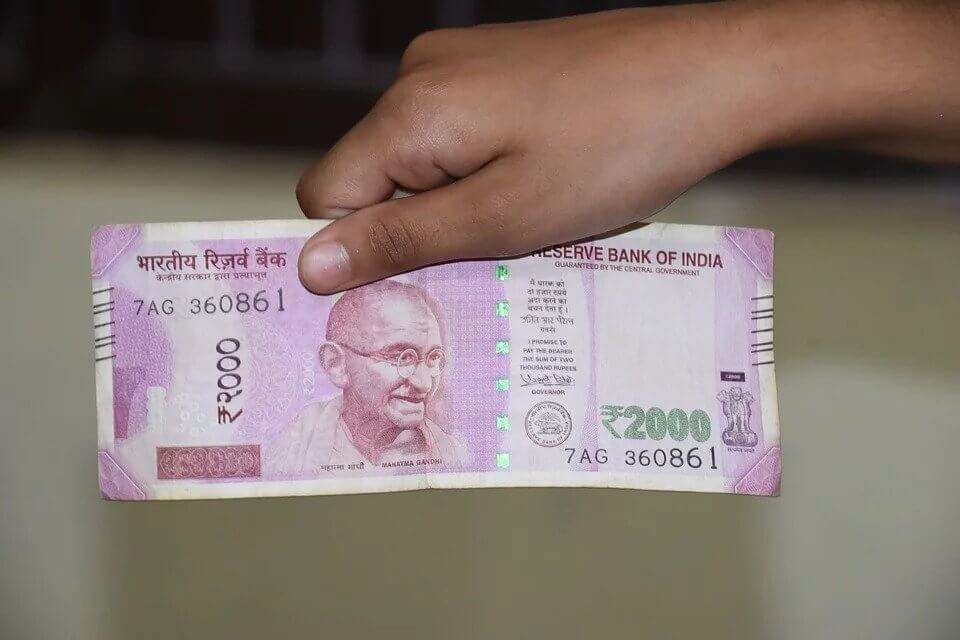 You can find a Manali travel guide with many ATMs and banks. Yet, foreign tourists must carry Indian Rupees for making all types of financial transactions. If you are traveling from Delhi, it is advisable to exchange your nation's currency from the airport itself. You can find many money exchange service providers in the airport lounge. There are also Forex service providers in Manali Town. Moreover, there are many nationalized and private banks in Manali. They do accept currency exchange. You can find many ATMs of private and nationalized banks. Most of the shops and establishments accept credit cards and debit cards. It is advisable to utilize them and save liquid cash. This is because; you have to give cash for all modes of transportation available in Manali. The domestic travelers can make use of various UPI and e-modes of payments through various payments apps. Therefore, saving liquid cash is not a constraint once in Manali. It is advisable to carry adequate cash since this is a mountainous region.
Suggested Read: 15 Homestays In Manali You Must Consider Staying In For Your Vacay
6. Local Transportation In Manali

Kullu Manali travel tips are the best to read once you start from Kullu to reach Manali. Yet most of the tourists do come from New Delhi via road and flight. Most of the tourists land in Shimla. They travel by road to reach Manali. It is advisable to try the Kalka Shimla rail route, which is also a UNESCO world heritage site in Himachal Pradesh. The most affordable way to travel by road is through state government bus services. There are many private travels in Manali. They serve many types of SUVs to tourists to reach various attractions of Manali. Your all-inclusive Manali adventure tour will include local transportation too. Locally, you can find pony and yak to carry you to various tourist attractions of Manali. They are the best to hire to climb rough terrain.
Suggested Read: 15 Best Restaurants In Manali That Serve Extraordinary Treats
7. Adventure Sports In Manali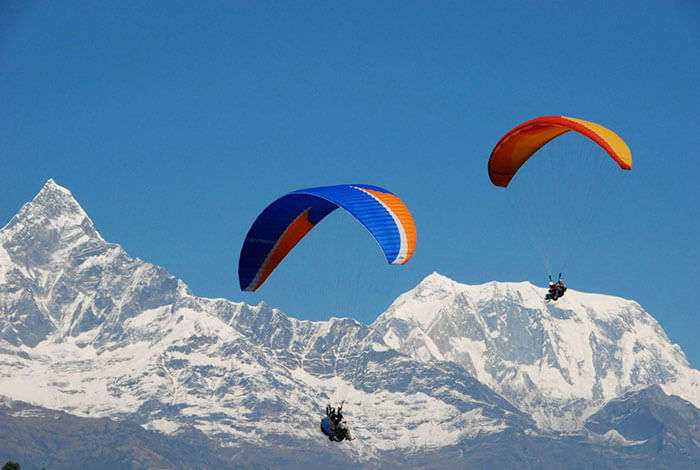 Manali tips of adventure seekers are to book in advance during the peak season. This is because the paragliding timings and the number of parachutes available with sports club are limited. Moreover, this is a tandem paragliding. It is advisable to book online and come to Solang Valley one hour before your paragliding time. This is because they give proper safety instruction to the tourists willing to take paragliding in Manali. This is the finest way to see the enchanting beauty of the Solang Valley. Similarly, you can learn to ski from Manali. It is advisable to book a weeklong vacation and learn skiing from the Manali sports club. You can learn to ski within a week. You must also take permission for various trekking trails, which are close to the China international border. Visiting under any of the best Manali adventure tours are the best to come here in peak season. You must also take permission to trek in high-altitude mountain ranges in Manali.
Suggested Read: 30 Places Near Manali That Are Perfect For A Dreamy Holiday In The Hills
8. Documents Necessary For Manali Travel

Travel tips for Manali foreign and domestic tourists are to keep handy more than one ID proof. The foreign tourists must carry their passport. You must also report your Manali tour with the local police station with your Manali itinerary. This is because the domestic and foreign tourists must show their identity to take part in various mountain adventure sports available in Manali. Moreover, it is necessary to show while taking permission to trek in the valley and passes of Manali. The Himachal Pradesh Tourism Development Board asks every tourist visiting here must carry more than one ID proof. International driving license is necessary for the foreign tourists if they are going to self-drive in the entire Manali tour by hiring a private travelers SUV. Most of the hotels do ask for your ID to permit you a room. You must also show your ID proof if the local police ask so.
Suggested Read: Trekking In Manali: A Tryst With The Best Of Himalayan Trails
9. Hiring A Local Guide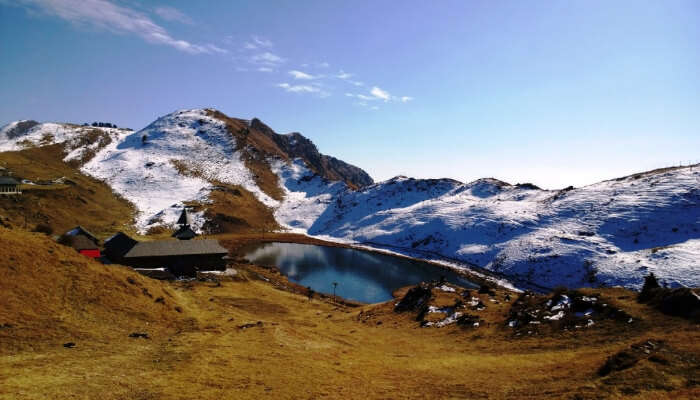 The foreign tourists and the first-timers are advised to hire a local guide once in the Manali tour. If you book an all-inclusive Manali tour package, you must check a local guide is included or not. If not, you must hire a registered travel guide only. They will plan according to your attraction visit preference and save you time and money. This is the best for a solo woman tourist too. A local guide is the best to hire if you come here for a 3-day visit. They will take you to all of the major attractions to see in Manali. It is advisable to hire a guide who speaks English and any foreign languages by foreign tourists. It will be better to fix their guide charges in advance. They usually never cheat the tourists. You can also give some tips if they have served you the best to explore Manali tourist attractions.
Suggested Read: 20 Extreme Adventure Sports In Manali That Will Get Your Heart Racing
10. Tipping Culture In Manali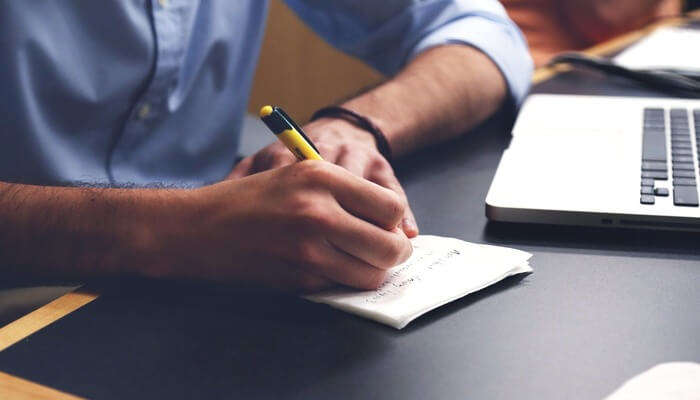 Manali is an international tourist destination under the Himalayan tour and skiing. Therefore the tipping culture is prominent in all hospitality serving places. You can give a tip below INR 100 in restaurants and bars. The hotel you stay does need to pay tips the day you vacate. You can pay together or individually as you wish. This can include your room cleaners, servers, and laundry. However, they will not compel for tips.
Further Read: India Overtakes China As Bilaspur-Manali-Leh Rail Line Will Soon Become The World's Highest
People of all ages can find an activity once on the Manali tour. Manali is the snow beauty of the Himalayas. That is why the honeymooners select this place to spend their honeymoon. It is the best place for camping and night sky gazing. This is the right place to come under wellness tourism. You can breathe fresh air in Manali. It has many adventure and recreational facilities apart from cultural heritages. So, don't wait and plan a Manali holiday right now!
Frequently Asked Questions About Manali
Is it safe to do paragliding in Manali?

Yes, the paragliding adventure sports are an assisted one by the authorized adventure sports club of Manali. The professional or experienced paraglide take you along with them in a tandem manner.

Is Rohtang Pass open to tourists in all seasons?

No, the high-altitude Rohtang Pass will be closed in winter due to heavy snowfall. The tourists have to take permission in advance to take a scenic Himalayan road drive in this pass in other seasons.

Where is the snow skiing piste in Manali?

Snow skiing piste is in Solang valley. You can find snow during the winter months from December to March. Skiing enthusiasts must visit during these months to enjoy snow, skiing, and snowboarding.

Is white river rafting is a safe water sport in Manali?

Yes, the Himachal Pradesh Tourism Board authorized adventure clubs to arrange rafting facilities for the tourist. It is safe as they give proper instruction and life vests to the rafters.

Is Manali a safe place for solo woman tourists?

Yes, Manali is safe to tour by a solo woman. It is advisable to come under an all-inclusive Manali tour package. This will include your transportation, food, hotel accommodations, and sightseeing with an authorized travel guide.

Is it possible to view the snow-capped Himalayas in all seasons from Manali?

Yes, the Himalayan Mountain Ranges, which are 15,000-feet above the mean sea level, have snow throughout the year. You can see the snow-capped Himalayas throughout your Manali tour.

Are there ski training schools in Manali?

Yes, the skiing enthusiast must visit Manali during the winter season from December to March. The Atal Bihari Vajpayee Institute of Mountaineering and Allied Sports offer weeklong ski training for tourists and skiing enthusiast.

Is Manali prone to Acute Mountain Sickness?

Acute Mountain Sickness can cause at Spiti Valley. It is advisable to check with your doctor if you are visiting Spiti Valley National Park and for mountain trekking in this scenic valley of the Himalayas.
---