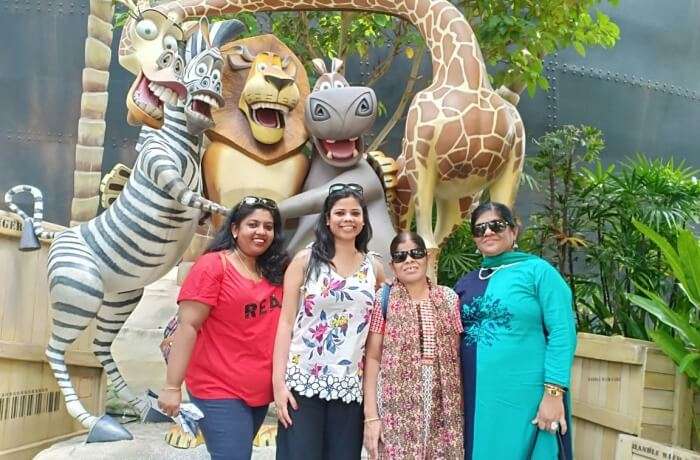 Travel for me is all about an escape from the daily grind and a chance to rejuvenate both physically and mentally. It's also a good way to meet new people, learn new things, and add more perspective to our usual way of living. So when we decided to go on a trip to Singapore, I wanted everything to be smooth when it came to trip planning so that we could focus on enjoying the holiday. And that is when TravelTriangle came in!
I like my trips to be a mixture of leisure and fun and was looking for an itinerary that could give us both. Thankfully, the personalized Singapore family package that we got had everything that I had in mind which ultimately led to a great trip. So here are the details:
Trip Type: Family
Cost: INR 282000
Duration: 6 Nights 7 Days
No. of People: 4
Inclusions: Breakfast, Transfers, Bird Park, Gardens By The Bay, Sands Sky Park, City Tour with Flyer ticket, Sentosa Cable Car Ride, Luge Ride, Wings of Time, Sightseeing, Hotels
Exclusions: Lunch, Dinner, Airfare, and Personal Expenses 
And now, the best experiences from our Family Trip To Singapore (Day wise)
20 Romantic Places To Visit In Singapore For Honeymoon In 2022
Day 1: Gardens By The Bay & Marina Bay Sands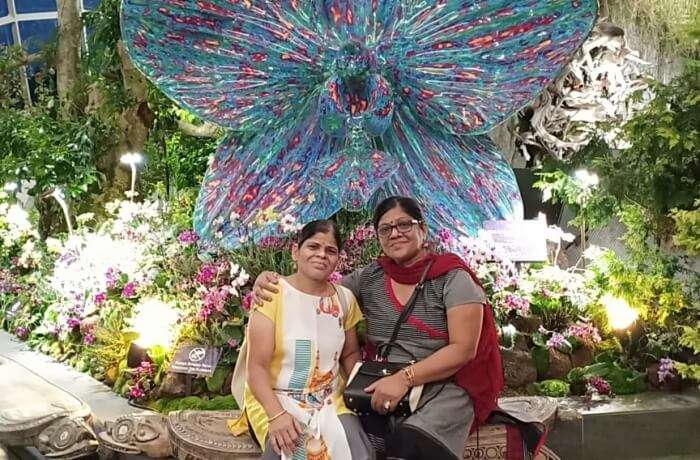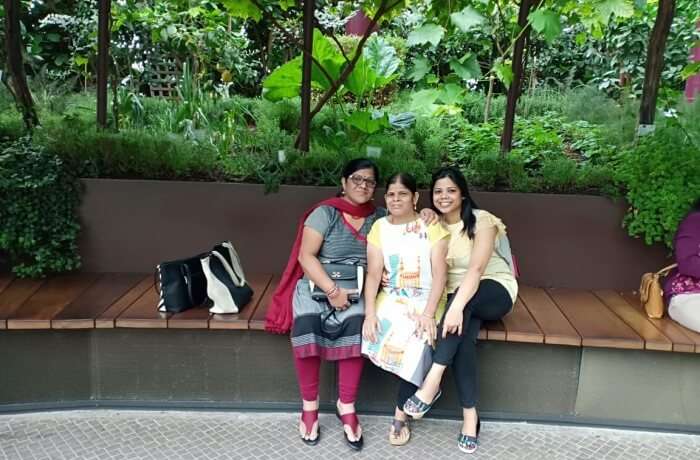 We arrived in Singapore in the morning and checked into our hotel, Hilton Garden Inn, by afternoon. Based on our experience, this is one of the best hotels if you want to stay in the Little India area. Later, after a well-rested afternoon, we headed to Gardens by the Bay and Marina Bay Sands Observation deck. These are two of the most visited places in Singapore and should not be missed at any cost.
True to its hype, the 15 minute light show at the Gardens By The Bay was nothing short of magical and add to it the views from the observation deck made sure it was even better. Overall, our trip had begun on a spectacular note.
Day 2: Sentosa Island & Good Times!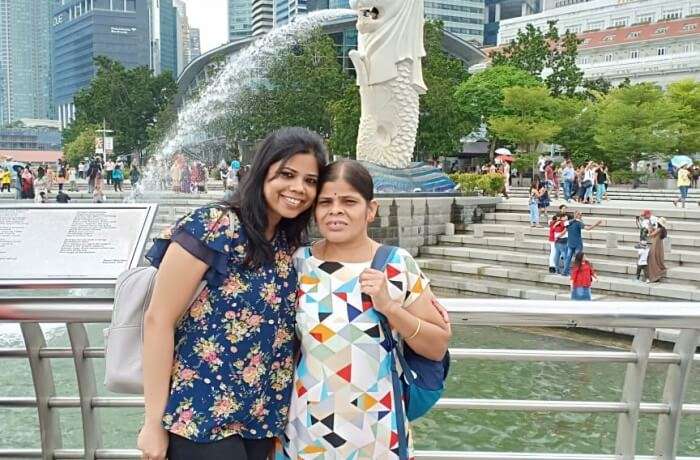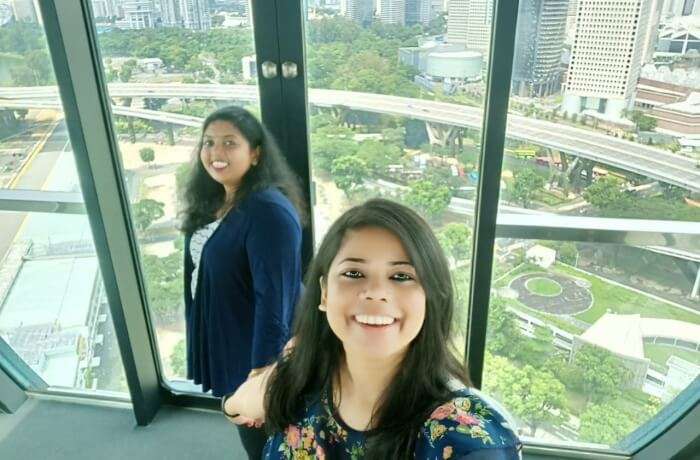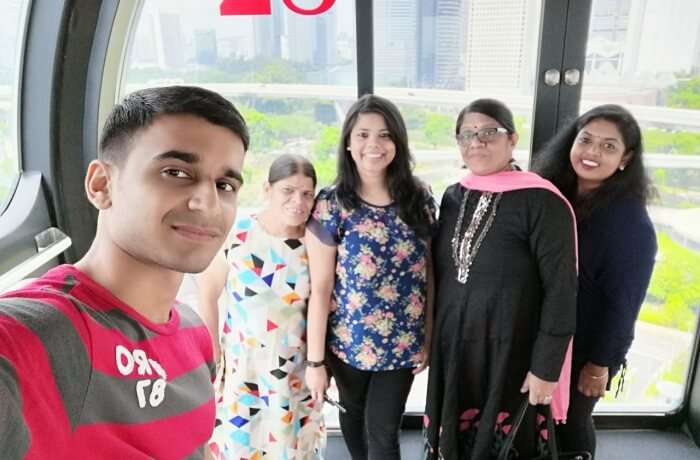 We had a full day excursion to Sentosa Island today and mind you, it was amazing! The best part was that most of the good activities were included in our package and these were cable car rides, Luge & Skyride, the Sea aquarium, and Wings of Time show in the evening.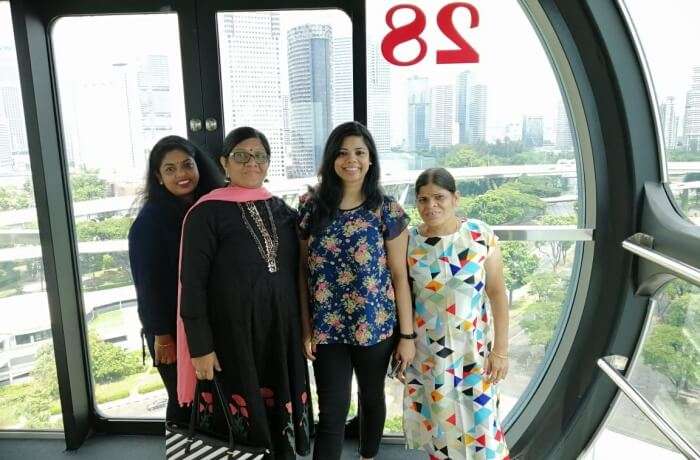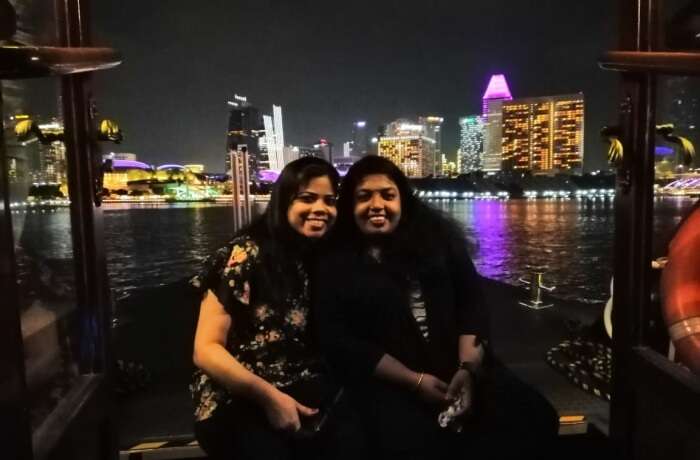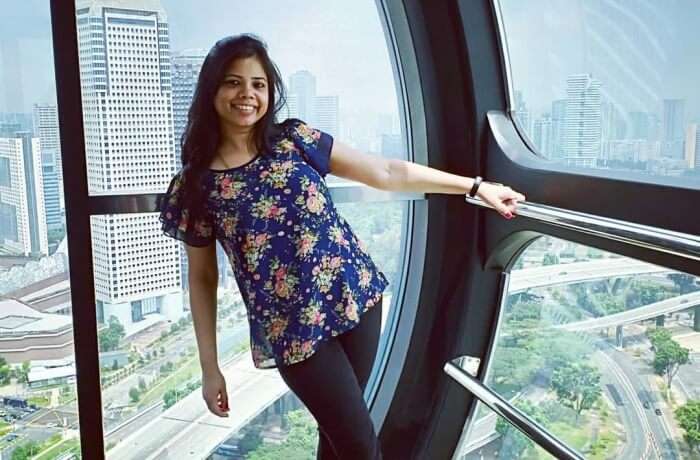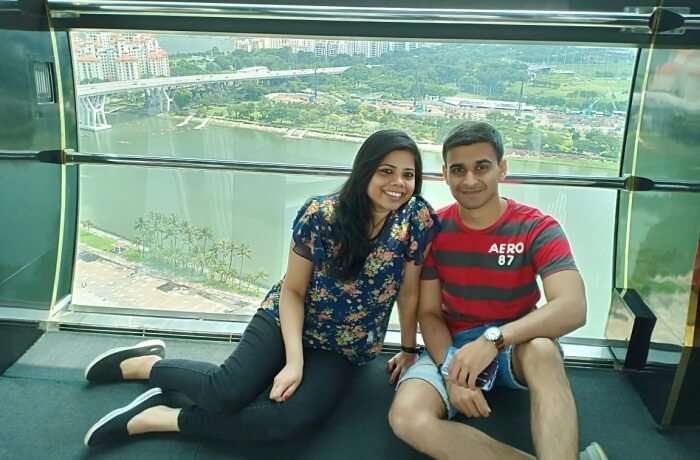 With so many fun filled activities, we were completely immersed in soaking up the magic of this city. The "Wings of Time" show ended our day 2 on a high note leaving us more than eager to experience the rest of our planned itinerary. So far so good!
 All You Need To Know About The Amazing Suntec City For Your Next Singaporean Vacay!
Day 3: Singapore City Tour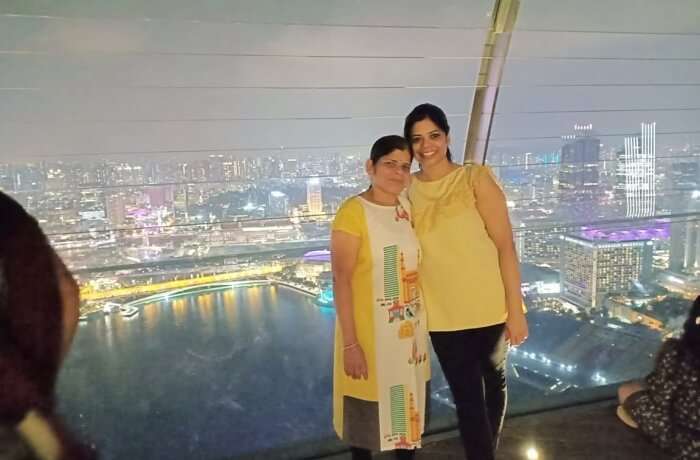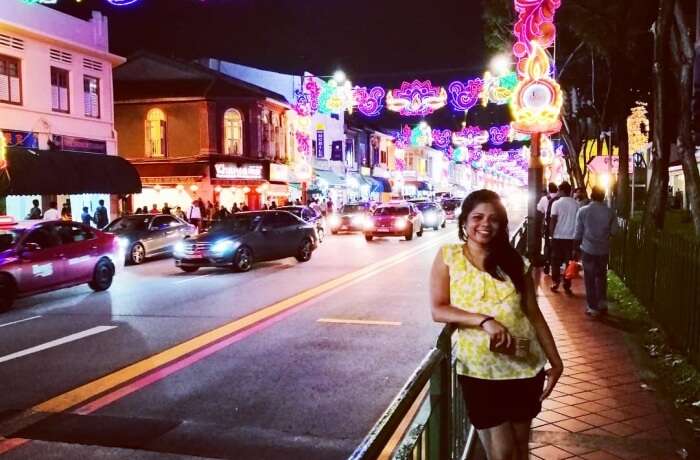 This was a relatively easy going day where we enjoyed a 2 hour city tour and a 45 min ride on the Singapore Flyer. The rest of the day was spent in leisure. If I recall the highlights from the day, it would definitely be the Singapore Flyer, which gave us a magical view of the city and so many good pictures and selfies. Our visit to Merlion Park, which was although crowded, was also extremely enjoyable and we came back with a lot of Insta worthy pictures clicked with the Merlion Statue.
Day 4: The Amazing Universal Studios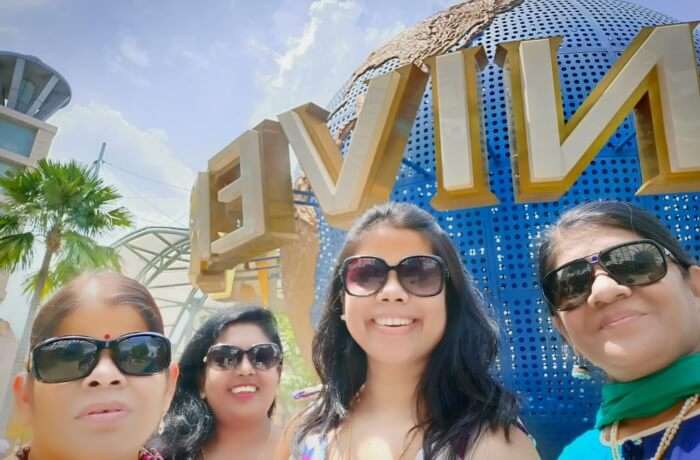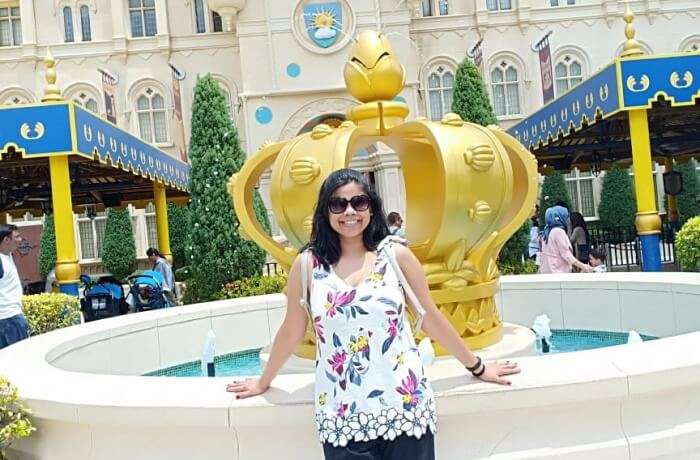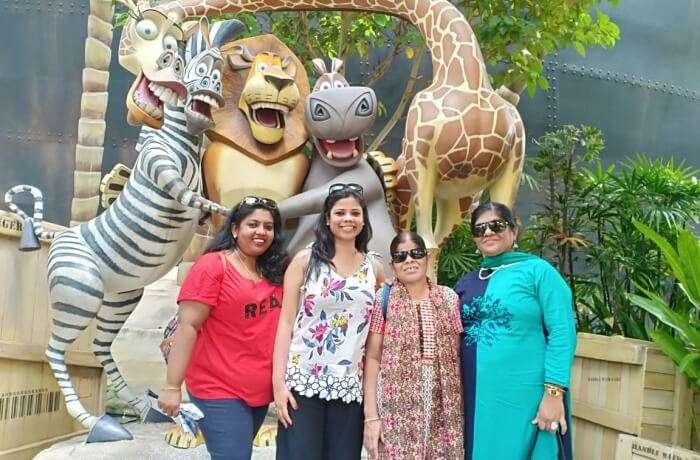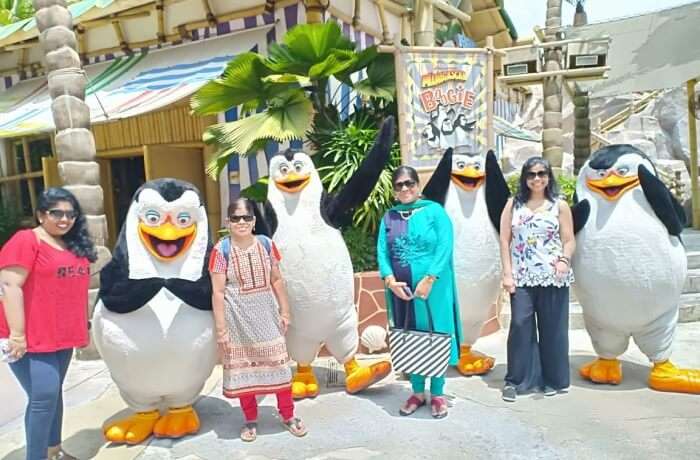 Today we headed back to Sentosa Island to experience the magic of Universal Studios. With 7 theme parks to go around, I would recommend everyone to plan their trip in advance as per the kind of experiences you want because there is something for everyone here and since my mom and I were not in adventure, it helped us see other good things in a better manner. Highlights of this were the 4D movie in Shrek's Castle and the water ride in Jurassic Park. It was truly a great experience for us as fans of the Jurassic series.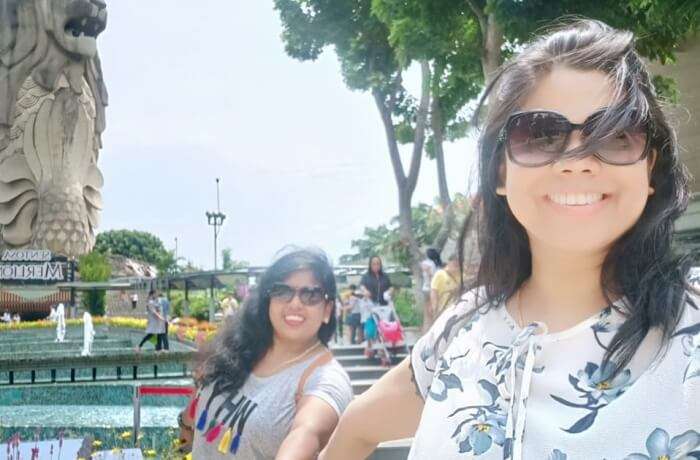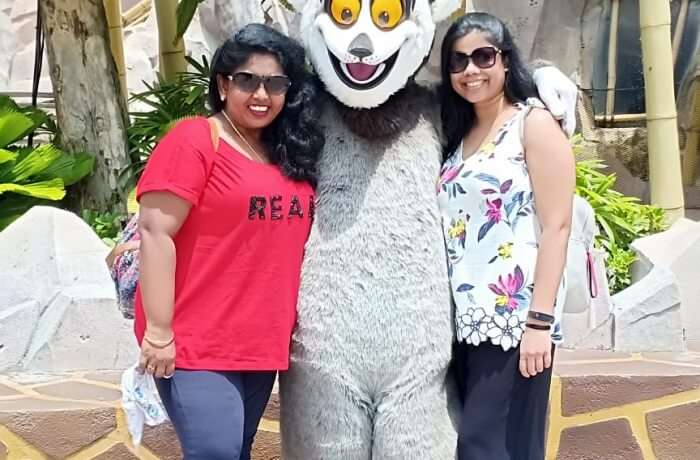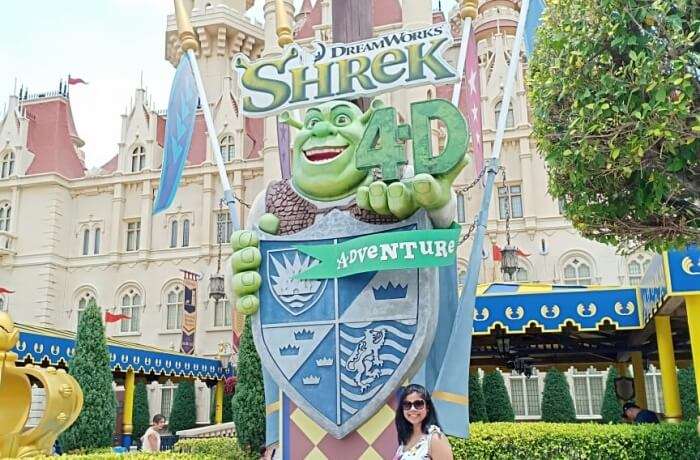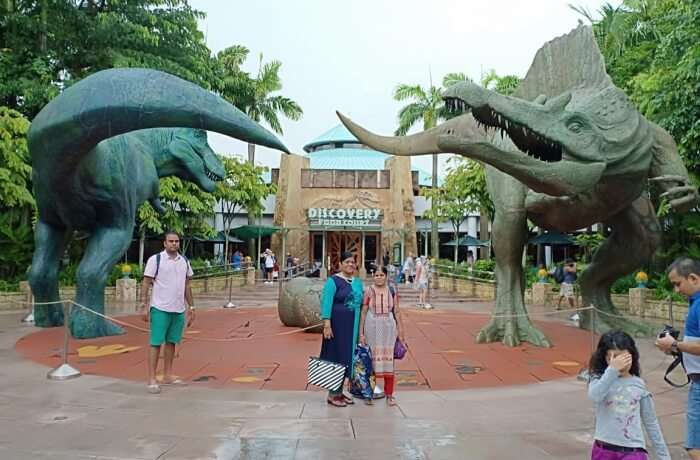 Advice: If you're a vegetarian, it is recommended that you carry your own food since the options there are quite few and also expensive.
 10 Alluring Night Markets In Singapore That'll Be Easy On Your Pockets!
Day 5: Singapore Jurong Bird Park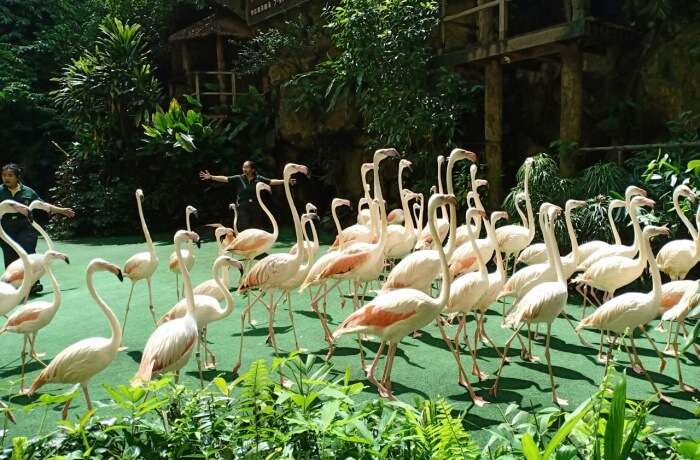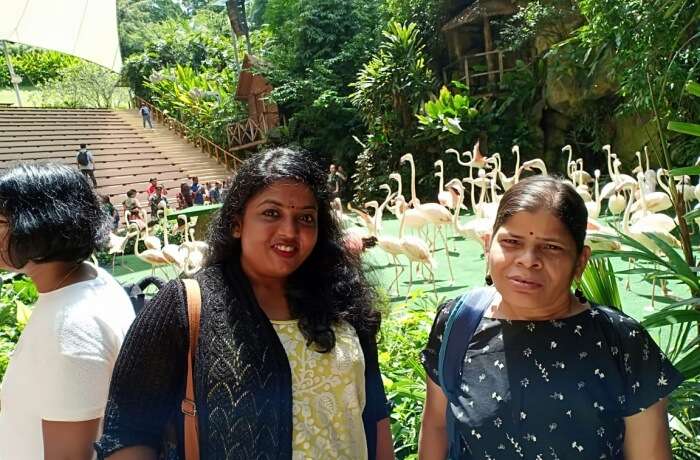 Singapore Jurong Bird Park was next on our list and it certainly didn't disappoint us with its amazing bird shows and a huge park with well designed structures that were in sync with nature. However this place can be given a miss if you're on tight schedule and not much of bird / nature lover.
Day 6: Singapore Zoo With Night Safari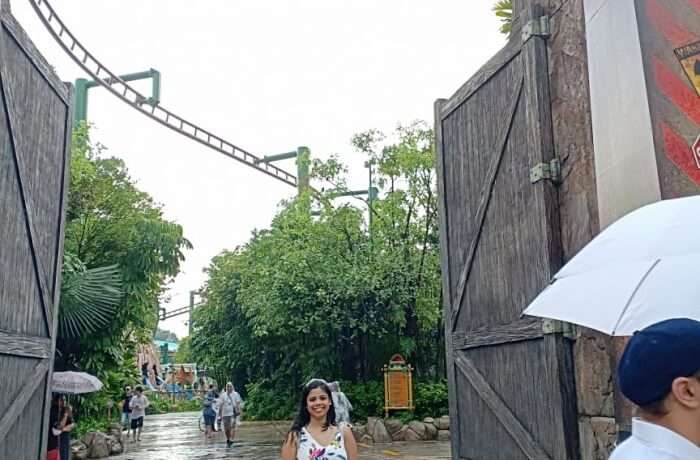 Today we spent the whole day in Singapore Zoo completing the tour and later also enjoyed the night safari which is a must have experience while you're here. The Zoo has some amazing animal shows and is well designed with inter-zoo tram rides and places to rest and good restaurants. The highlight of this day was undoubtedly the night safari and sea lion show, both of which allowed us to experience wildlife up close and in a personal manner.
 10 Best Jurong East Restaurants That You Need To Dine At On Your Singaporean Holiday
Day 7 & 8: Shopping & Cultural Experiences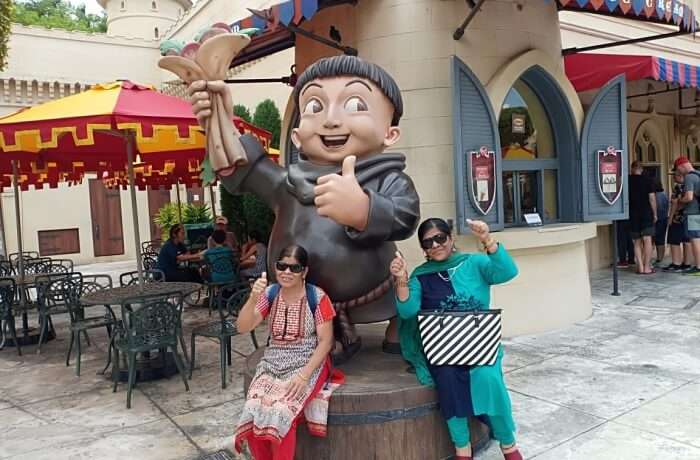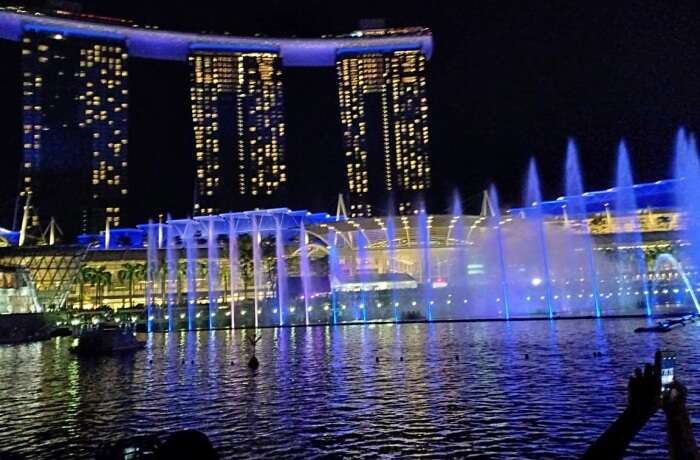 These two days were leisure days for us and we spent them by doing shopping in Chinatown and Bugis area. I would highly recommend these two places for they offer quality products at reasonable prices. We also visited the Buddha Relic Temple and Museum and lot of other temples also around the Little India area which overall immensely added to our spiritual experience in Singapore.
Day 9: Last Day in Singapore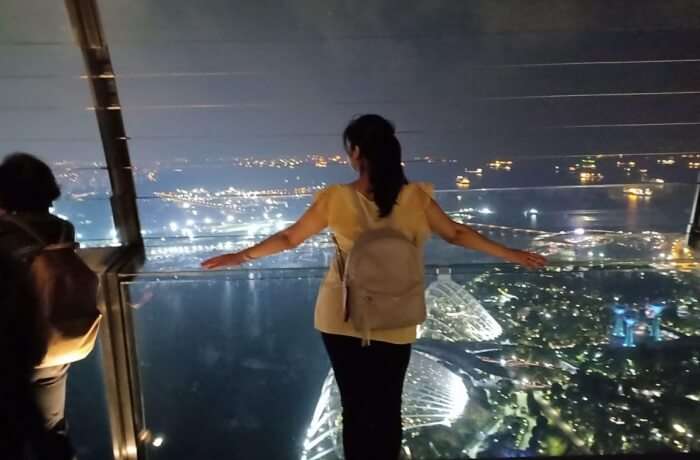 We departed back to Mumbai today but certainly with loads of great experiences and memorable moments which actually led to a goodbye where we did not want to leave the wonderful country. But like all good things, this one also came to an end however one good thing happened, we finally found our favourite family destination.
Overall, if I look back at our trip, it was surreal. There were many moments in it that will forever remain in our hearts till the time we renew them with even better ones by visiting this wonderful country again!
Tips for travelers
Singapore is a great family destination and has everything from nature to adventure to cultural experiences and more. It's a quality destination that will really give you a glimpse of futuristic living.
Universal Studios and Sentosa Island in general should not be missed at any cost for these are the best attractions in the country.
Jurong Bird Park can be given a miss if you're not a nature lover but one should definitely not skip the Zoo and Night Safari.
Shopping is one of the highlights of this country and you will be able to find good local and international brands offering high quality goods at reasonable prices.
 14 Ethereal Festivals In Singapore That Will Force You To Ditch Yours In 2022
If you too are looking for a splendid family vacation in Singapore, choose from a great variety of Singapore Family Packages from TravelTriangle and let our experts plan a trip for you in a hassle free manner.