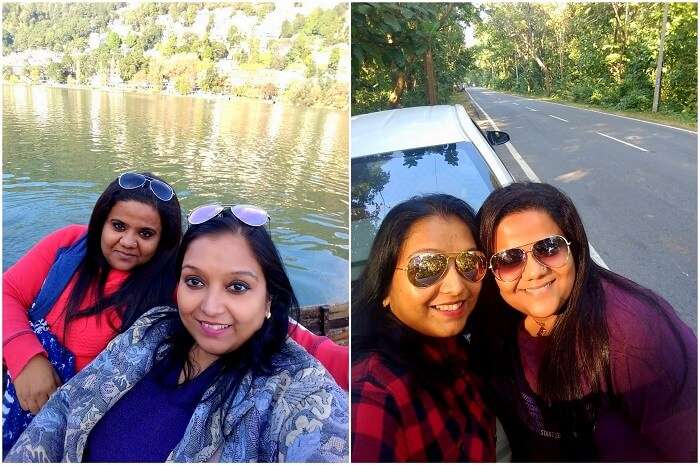 For a corporate woman like me, travel goes hand in hand with happiness & rejuvenation. Each year I look forward to exploring a new picturesque location whether in India or abroad. And needless to say, it is "Travel" which keeps me enthusiastic, motivated, and moreover, it's one of the best ways to loosen up. This time, my friend & I settled on a relaxing trip to Nainital and Ranikhet. Since we both have never been there, we were quite excited to feel how's it's like to be in the lap of nature. Escaping the chaotic city life and witnessing the tranquility of northern India was what we were passionate about!
I'm one of the most satisfied customers of TravelTriangle since the past 3 years. And, after two wonderful trips, I can vouch that TT is definitely one of the best trip organizers. Their travel consultants were quite helpful & highly informative and made sure that both my trips were hassle-free. So for this trip, without any shred of doubt, we booked our trip through TravelTriangle again and somewhere we knew that it will live up to our expectations this time also.
Friends Trip to Nainital Package Details
Trip Type: Friends Trip
Cost: INR 36350
Duration: 5 Days
Inclusions: Breakfast, Dinner, Resort Activities, Local Sightseeing, Cab for Sightseeing, Government Taxes/VAT/ Service Charges, Airport Transfer
Exclusions: Parking, Room Service, Laundry, Personal Expenses
23 Places To Visit Near Nainital For A Revitalizing Vacation In 2022
Day 1: A perfect welcome to Nainital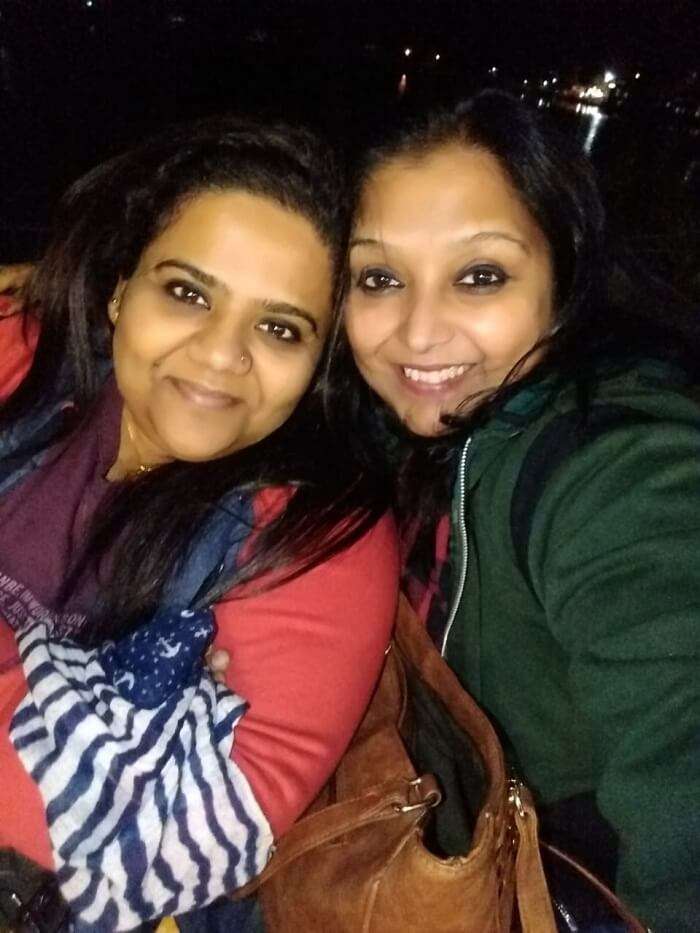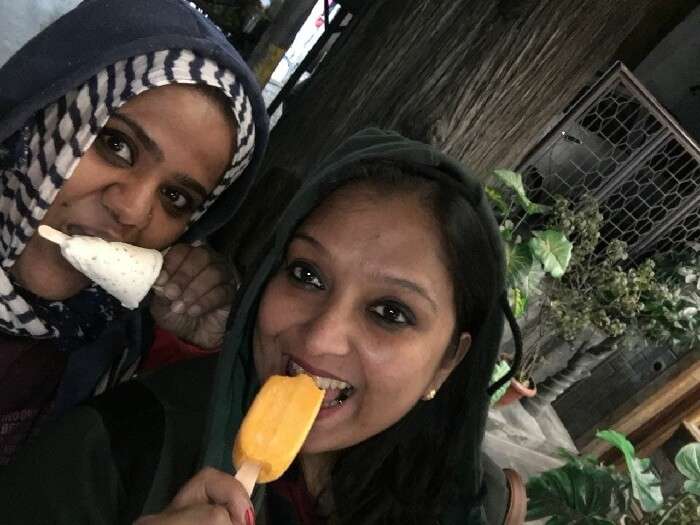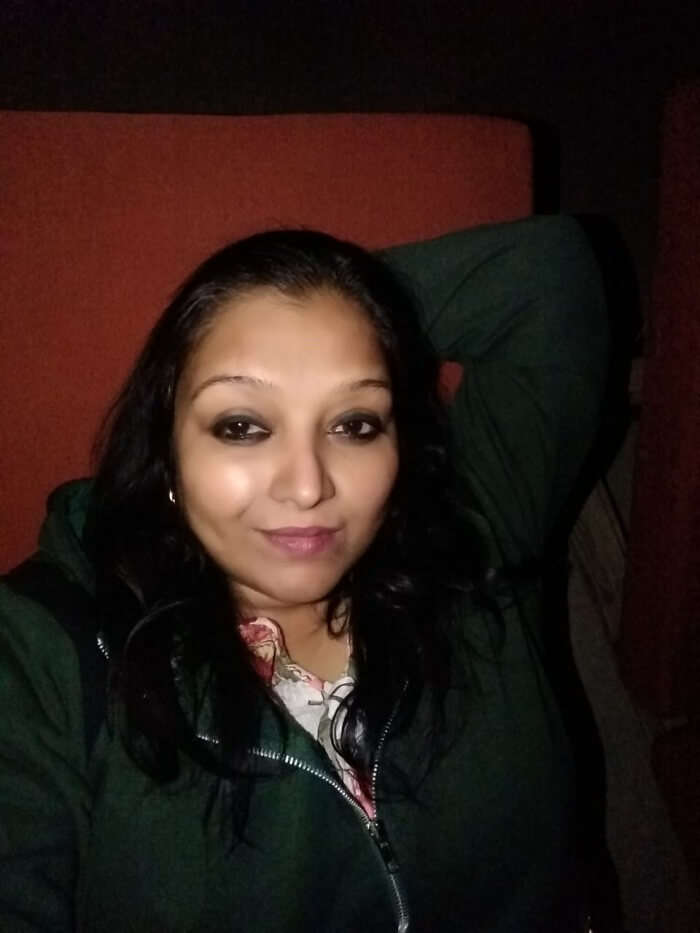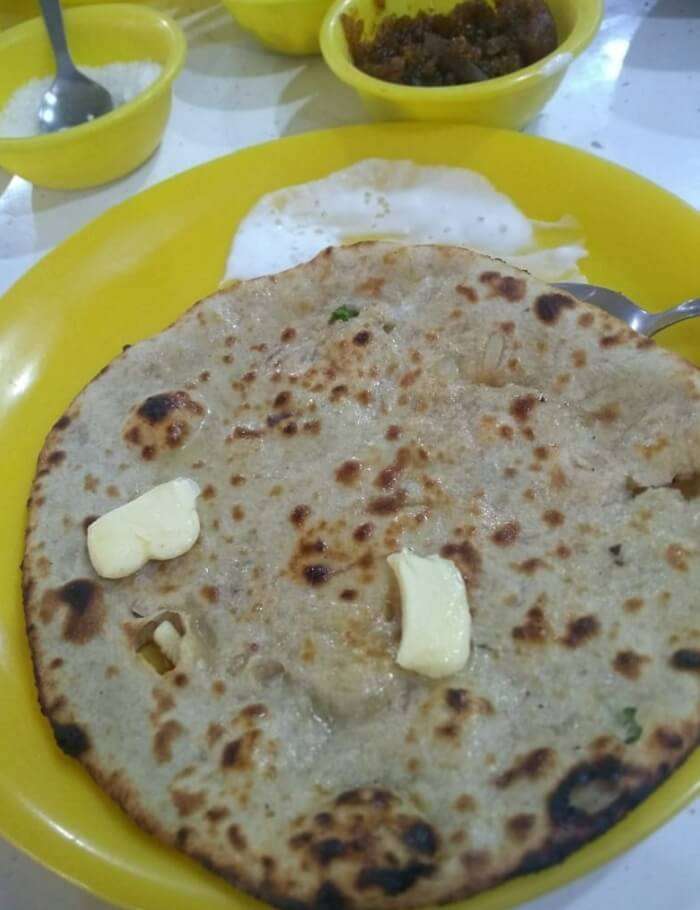 We were picked up at 7 am from our hotel in Delhi and we started our amazing drive to Nainital. While on the long drive, we both were experiencing hunger pangs and luckily we stumbled upon a dhaba. Right away we stopped by the lovely dhaba and gorged on the perfect & authentic combination of paratha and chai. It seemed as if we were already getting into the vibes of Nainital.
After a smooth road trip, we reached our hotel, Dynasty hotel, where our stay was booked for 2 days. We quickly checked into that hotel, refreshed ourselves and without wasting much time we went to visit Mall Road. Little did we know that the enchanting weather will welcome us. The Mall Road is replete with several shops offering decorative items souvenirs. We also bought some for our friends & folks. Further, the perfect chilly night with about 11-12 degrees was persuading us to relish some yummy ice cream. And there we were enjoying ice cream like two little girls!
Day 2: Soaking in the fascinating views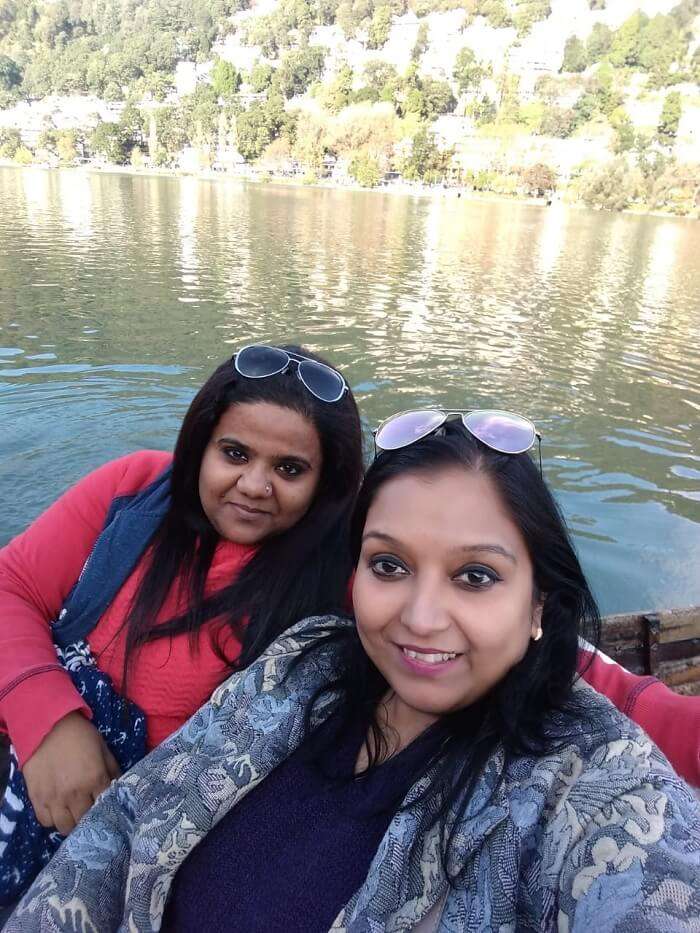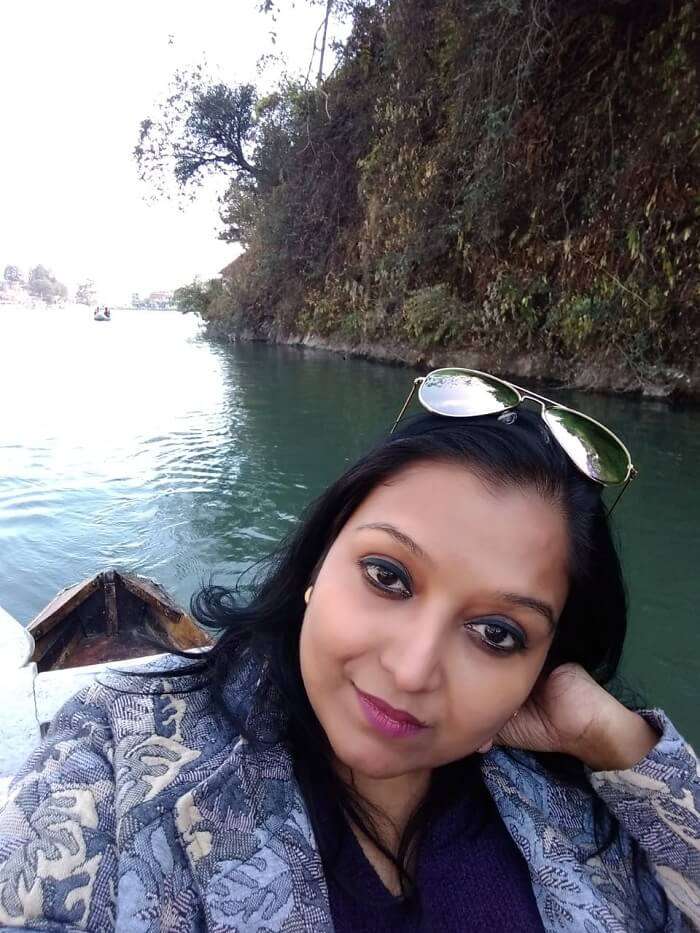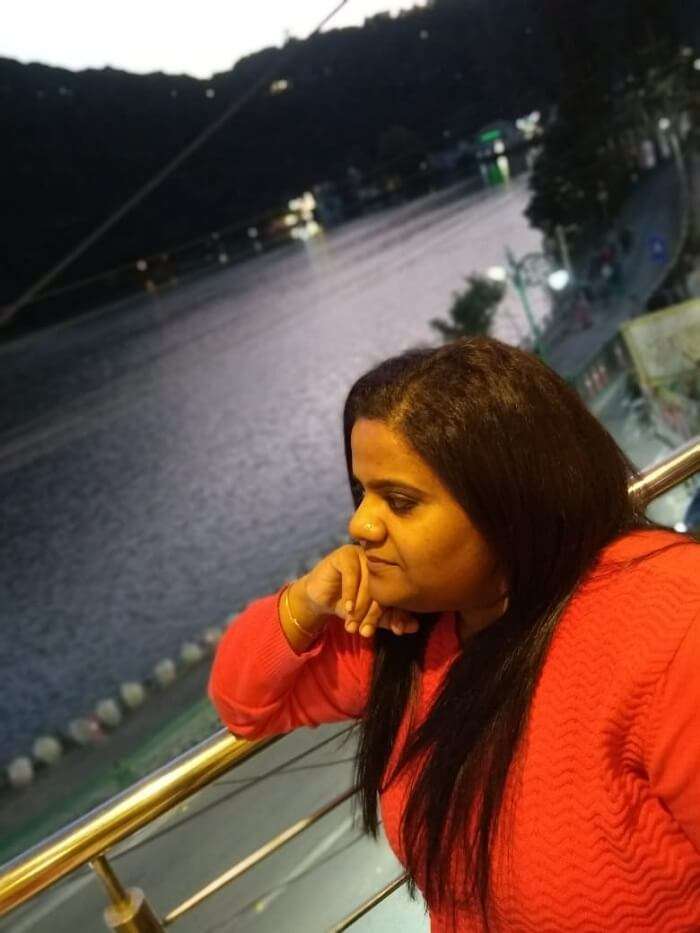 We started our day with an appetizing buffet breakfast at the hotel. We had planned to make most of the day by enjoying the views of this beautiful place. Our lake tour of Bhimtal and Sattal was a treat to our eyes. Moreover, the ropeway ride offering the beautiful view of the lakes & the boat ride of the famous Naini lake completely added charm to our vacation.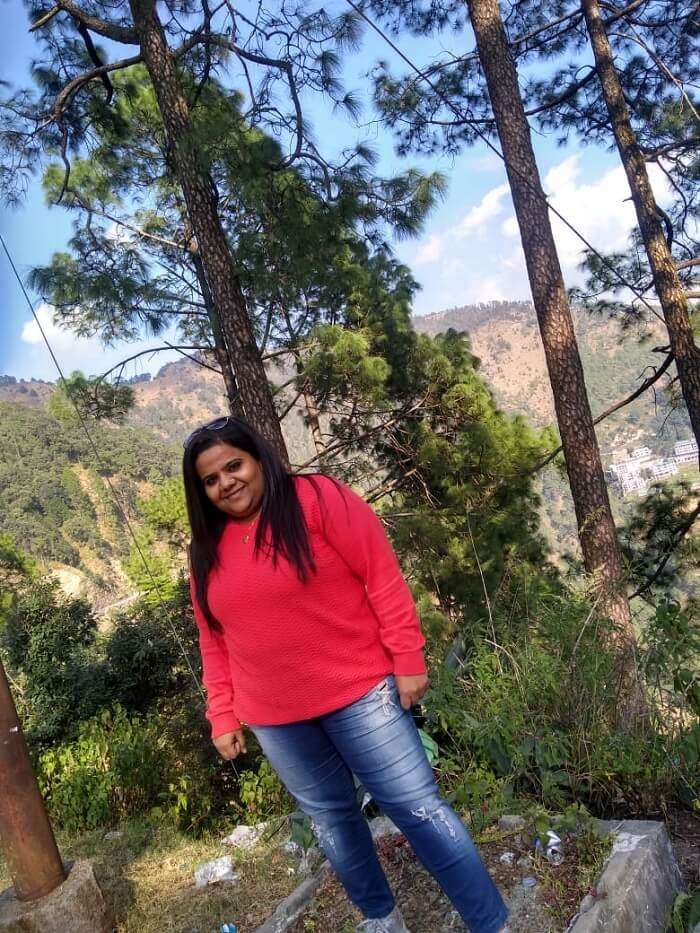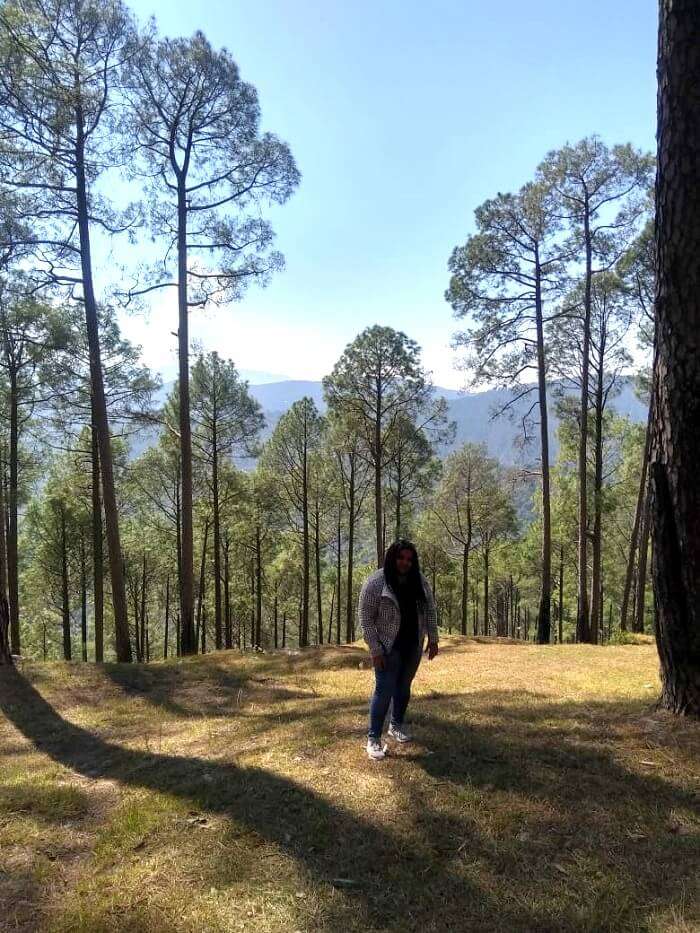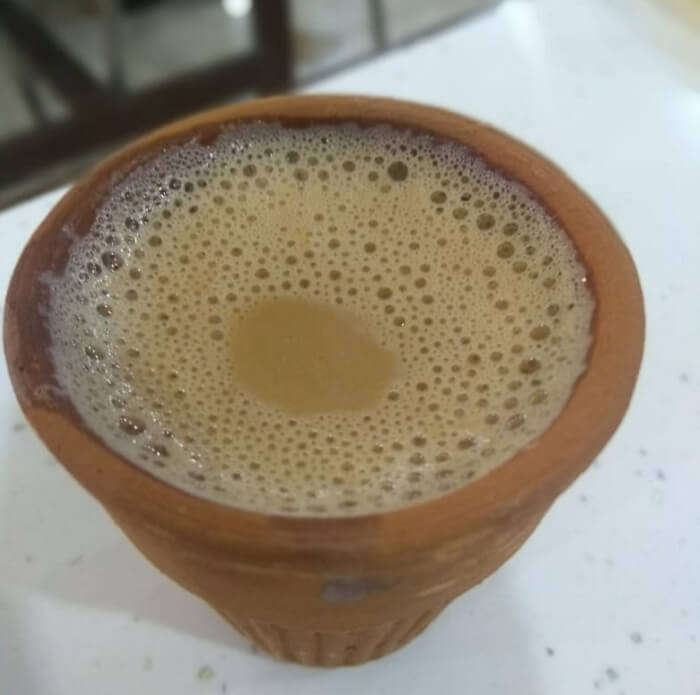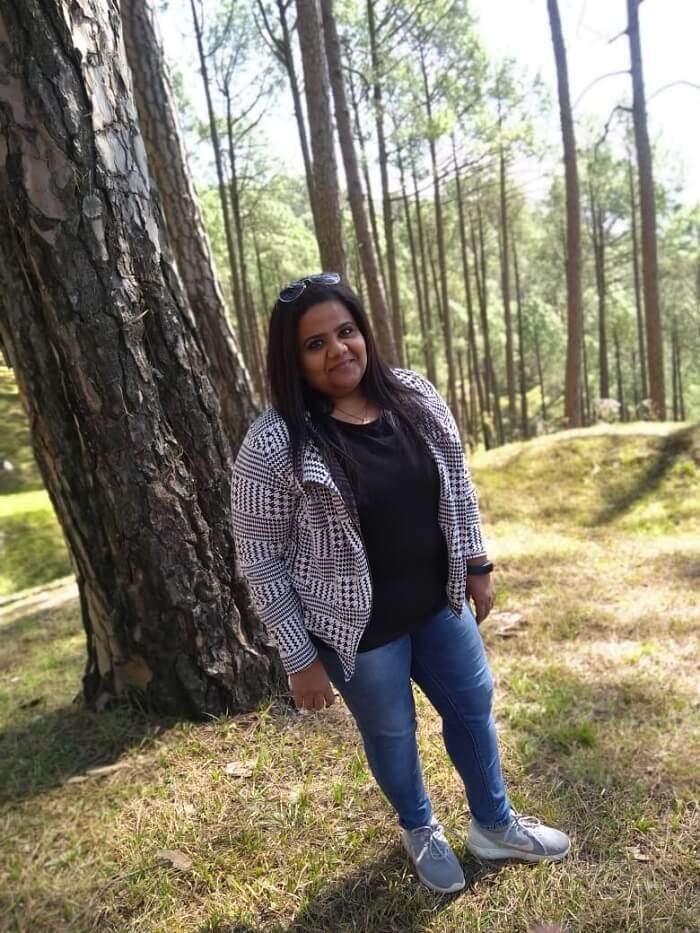 Being avid shopaholics, we shopped to our heart's content on Mall road again. Also, the best memory of our whole tour was finding a CCD right opposite to Naini lake on a higher floor. Being true coffee lovers, we were seated at their balcony and enjoying piping hot coffee while admiring the serene lake view. Hot coffee at 14 degrees with a view to die for and my best friend by my side, this moment is etched in my mind forever!
10 Gorgeous Cottages In Nainital For Different Budgets
Day 3: Discovering the charms of Ranikhet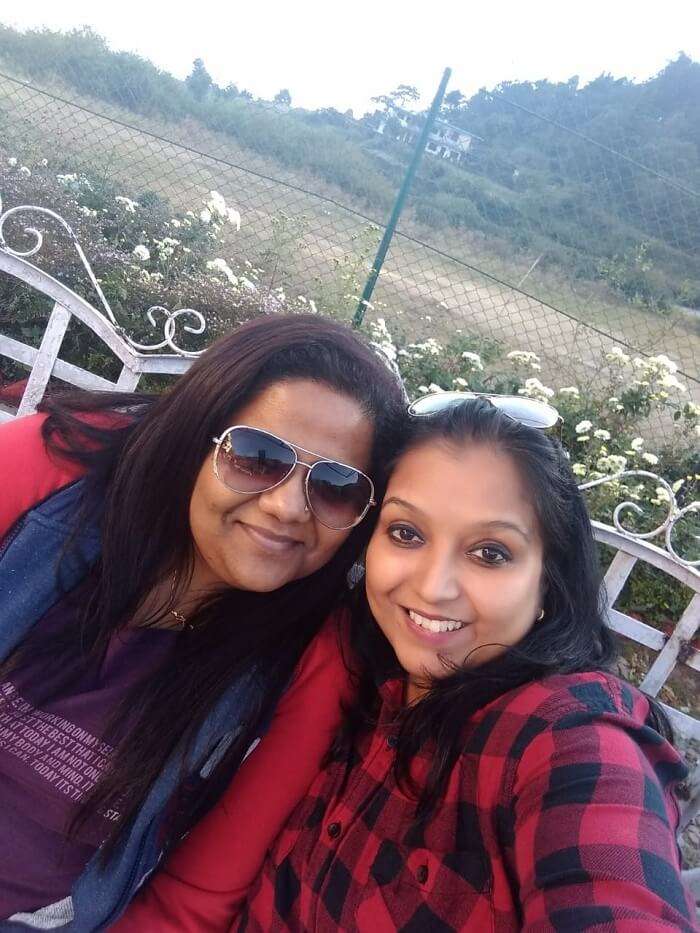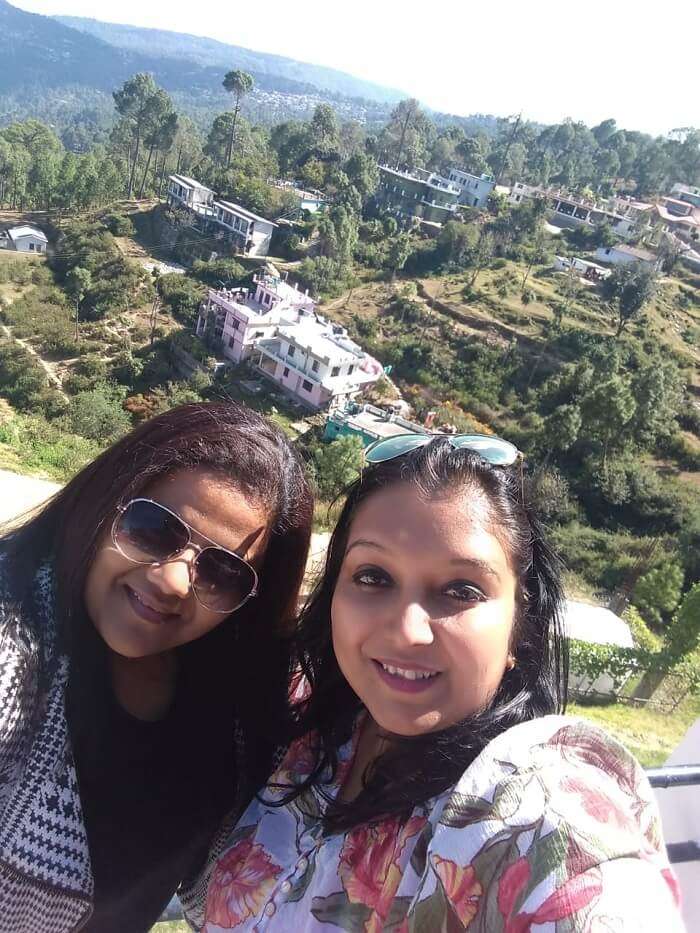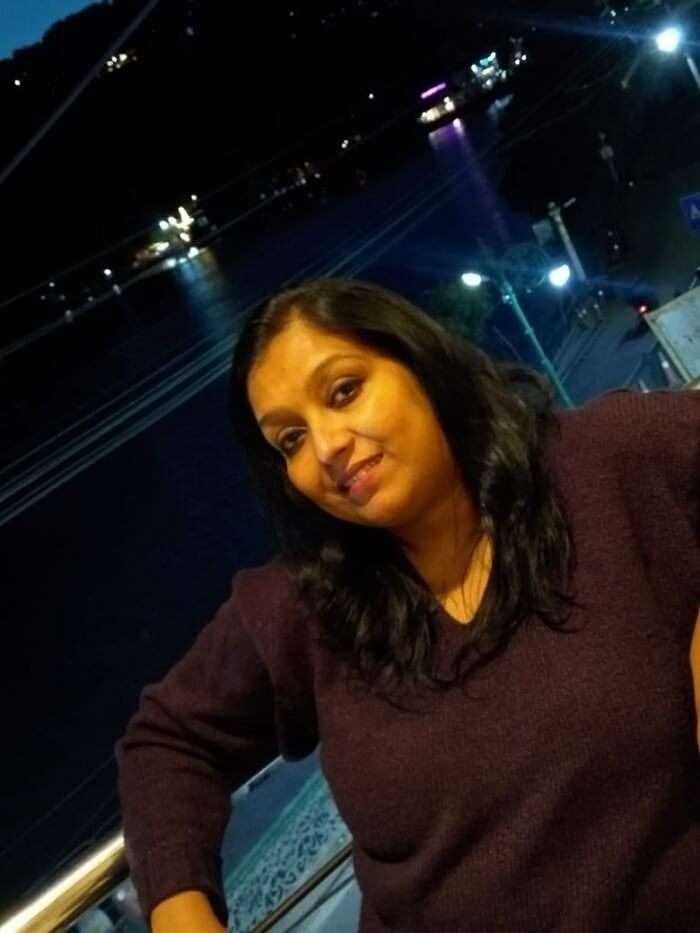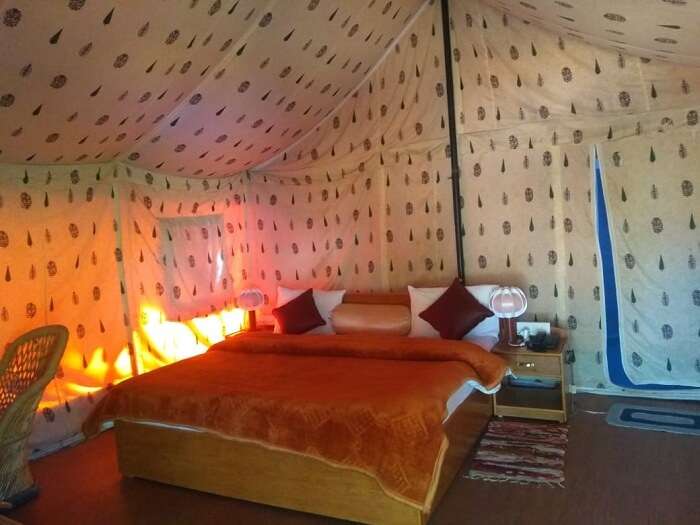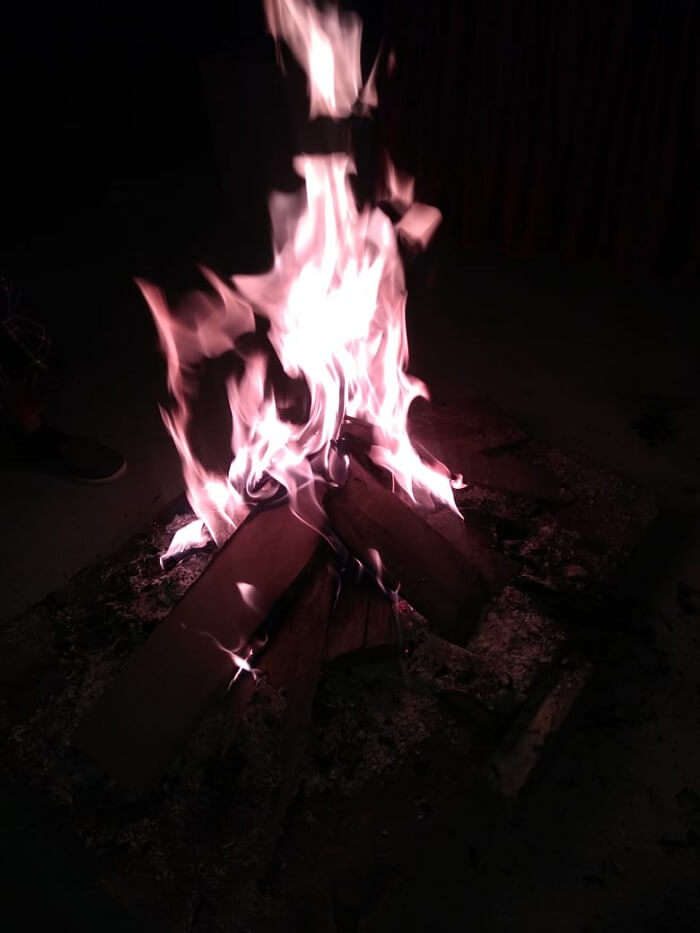 With sheer excitement for Ranikhet, we quickly had our morning meal and headed straight towards the undiscovered paradise, "Ranikhet". There, TT had booked Bay Berry Camp Resort for us. The path down to the Resort was a treacherous one and we were a tad bit worried. But once we reached the resort, it was just beautiful and worth the bumpy ride.
Our gorgeous tent had all the modern amenities that were enough to enjoy our stay. With a front porch and comfortable chairs to park ourselves on, it was just the place to spend a lazy afternoon lounging around and imbibing the blissful vibe. We also made friends with a group of amazing people and partied with them.
I love spending time outdoors in the evening under the sky and fortunately, the hotel staff arranged two beds for us. We had an immensely delightful time sipping our chai and stargazing. Right here I ticked off one more experience on my bucket list.
Day 4 & 5: Adios to Nainital & Hello to Delhi
After our last breakfast in Nainital, we proceeded our journey towards Delhi. We reached a bit late in the evening, nonetheless, the energy was still the same. Upon reaching Delhi, we went to Bangla Sahib Gurudwara. We heard a lot about it but, witnessing the pristine vibes by being at this magical place is indeed a blessed experience. We were booked at Hotel Mapple, again a hotel that I had seen on my visits to Delhi and wanted to stay at. Post enjoying a lovely non-veg dinner at the hotel we went to our room for a good night sleep.
Next day was the last was of our amazing trip. After devouring a delicious breakfast, we checked out of the hotel and went to Sarojini market for some shopping. It's really one of the best street markets where we got some great deals and again like Mall Road, here also we splurged like anything. Finally, it was time to head to the airport for our flight back to Mumbai.
This vacation of 5 days was genuinely a stress buster for both of us. It enriched us the ways we couldn't imagine. We loved every moment of the trip and now we're looking forward to our next one!
Nainital In Monsoon: See What Makes It The Perfect Time To Explore This Hill Town In 2022!
Best moments of our trip
1. The fact that we were just two girls traveling and that too to the North, our first concern was safety. Thankfully, TravelTriangle took very good care of that. We had a car & a driver for our disposal. Apart from this, all the hotels we stayed at were well equipped with required amenities and moreover, we didn't come across any safety issues.
2. Stargazing at Bay Berry hotel at Ranikhet really took our breath away
3. A delightful time spent with my lovable friend at CCD opposite to Naini Lake
Any bad experience we came across
The only obstacle we faced was with the driver who could have been more accommodating and informative. However, it was looked into after we spoke with our TT agent, Amanpreet.
An experience we missed out on
Unfortunately, we missed spending time by a stream which we always wanted to do. Hoping to experience the same on our next trip!
Our experience with Travel Triangle
Both out travel experiences (Sri Lanka & Uttarakhand) with TT has been really good. We were timely updated once the booking was done. Our travel agent, Amanpreet, was available for us all the time. She was quite helpful and customized the trip as per our requirements.
32 Best Places To Visit In Nainital For An Incredible Vacation In 2022
A quick trip to future travelers
Travel Triangle is a great travel planner to book your travel with. If you want to go on an all girls trip and are concerned about safety, TT will ensure that all your concerns are taken care of.