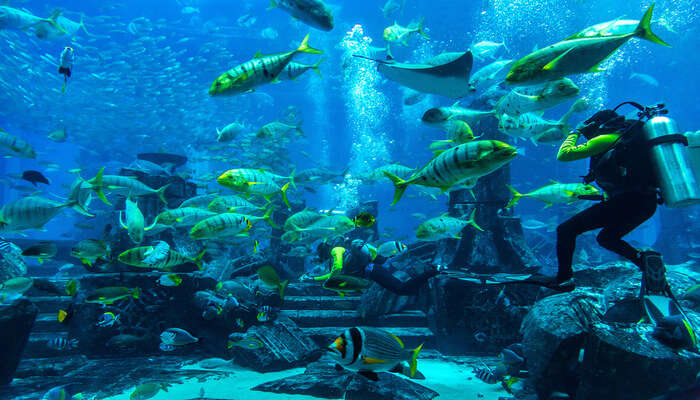 Dubai is one of the most popular tourist destinations today, and for good reason! With the entire city being no less than a man-made paradise, it is a place where concrete meets nature in the most symbiotic harmony. Dubai has a reputation of being a luxurious holiday destination. People from all over the world find themselves choosing this city as their destination for ceremonies, special occasions, vacations, and more. But go deep into the personality of the city, beyond the fancy resorts and the spotless beaches, and in the Gulf off the coast of Dubai lie a number of sites waiting to be explored by you.
Scuba diving in Dubai in an unusual experience. For all those who have already indulged in this sport before, this coast offers something unique, nothing like what you would have seen before. With development being a constant in Dubai, the waters near it are quite murky. Add to this the shallow depth and the currents, and the visibility in these waters is even worse then. But miraculously, it works in its favour! With most of the sites being wreckages, this tinge to the waters gives the diving experience a new vibe, something that every explorer must experience.
Before diving into the Gulf, check out these top sites and choose once that appeal to you the most!
Marine sites for scuba diving in Dubai in 2018
These marine sites for scuba diving in Dubai are a great choice if you are a diving lover. The azure waters, colorful marine life, and corals are a treat to the eyes. Explore the ocean from a place known for its deserts.
1. Jumeirah Beach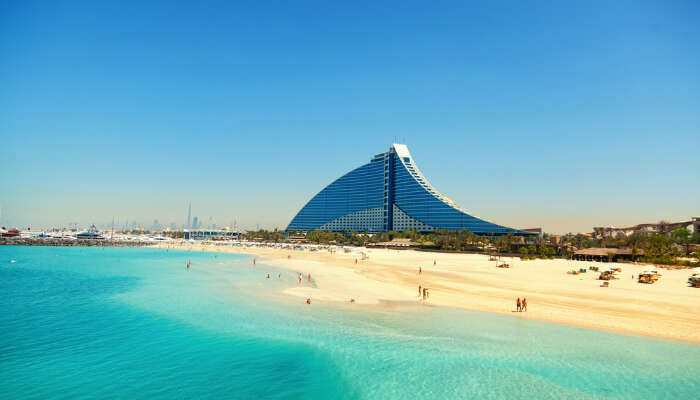 One of the best places for scuba diving, Jumeirah Beach offers small sites for beginners to view the vibrant aquatic life of the gulf, as well as some shipwrecks for advanced explorers to swim through. Since it is also one of the most popular beaches, there are a number of agencies that offer equipment, and even professional guidance.
---
Dubai Holiday Packages On TravelTriangle
Travel Dubai in Luxury. Visit grand Burj Khalifa or the breathtaking Palm Islands. Enjoy Dhow Cruise, International Buffet Dinner, Dubai City Tour, Desert Safari, Ferrari World and Abu Dhabi City Tour. Book your Dubai holiday package on TravelTriangle.
---
2. Sharm Rock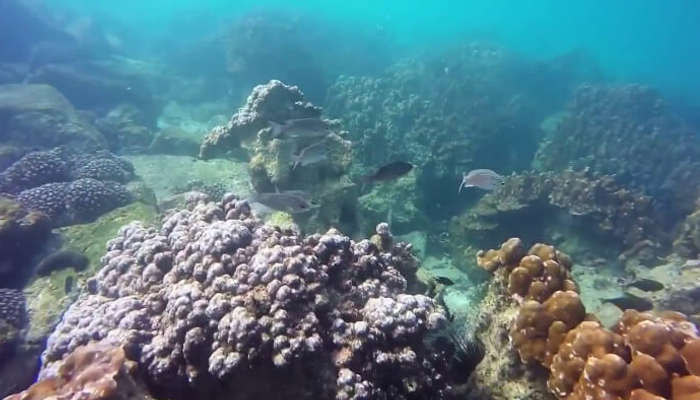 Image Source
One of the two most spectacular natural aquariums off the Dubai shore, Sharm Rock is a vision of pink and purple. With a myriad of corals resident here, the fish species too are exciting to observe, especially for beginners.
Must Read: 10 Dubai Beaches Where You Can Surf, Swim, And Soak In The Sun
3. Martini Rock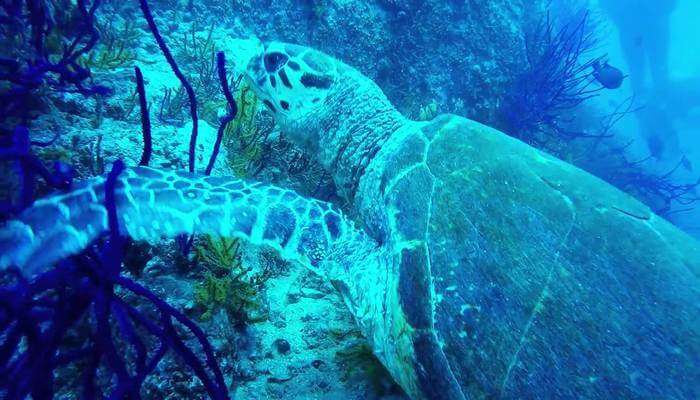 The other natural aquarium is the Martini Rock. Diving in Dubai must include this site as it is home to the most vibrant aquatic fauna in this area, which also makes it one of the most successful sites! So if you want to lose yourself in the azure waters, this is the place you should go to.
Suggested Read: Dubai Aquarium & Underwater Zoo: All You Need To Know For A Thrilling Marine Adventure
4. Dubai World Islands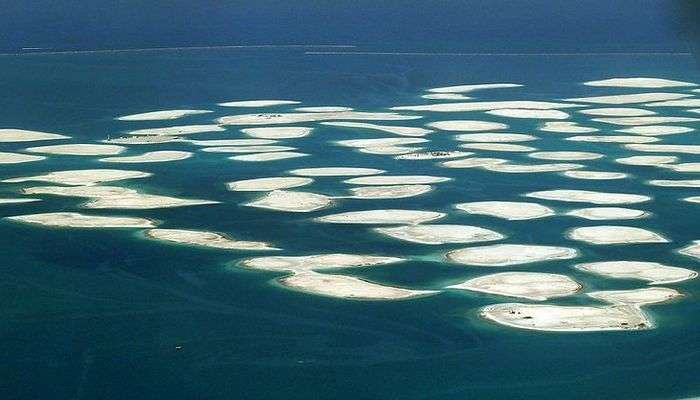 One of the new spots for scuba diving on the west coast, Dubai World Islands are a group of artificial islands that are today budding with small colonies of marine flora and fauna. The surrounding areas have been maintained well so as to encourage their growth, and it is said that soon it will be one of the leading sites for scuba diving in UAE.
Suggested Read: 6 Pristine Beaches In United Arab Emirates Presenting The Best Of Coastal Gulf
Wreckage sites for scuba diving in Dubai
These scuba diving sites are the best for you if you are the kind who love to have a little extra of everything. The wreckage sites offer the most curiosity evoking experiences to the divers. Discover how nature embraces everything that's offered to it, be it a broken ship.
5. Zainab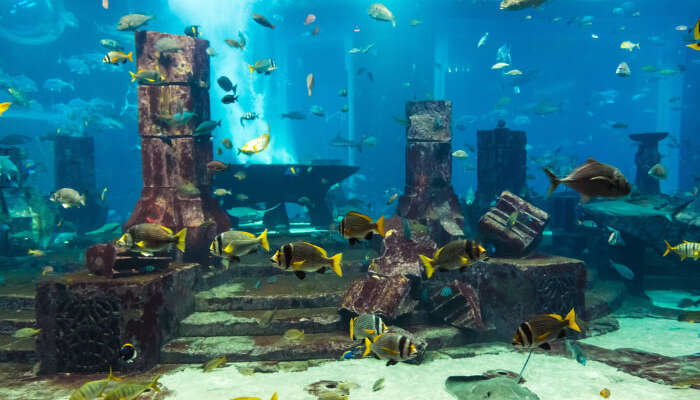 Undoubtedly one of the most loved sites for scuba diving in Dubai, Zainab is famous for being one of the major oil spills in this region, which was paired with the rough waves that the ship couldn't battle against. It met the bed in 2001, and over time has become a cosy home for all kinds of marine species like yellowtail barracuda. Since the site is quite huge, people often take a couple of dives to explore it fully. It is recommended that you visit this site with professionals.
6. Mariam Express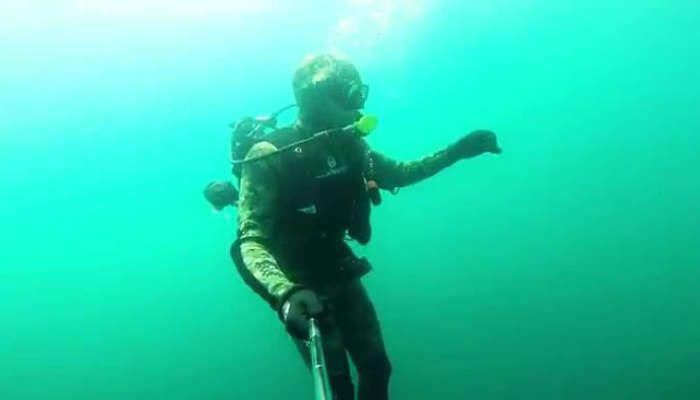 Engulfed by the raging waters in 2006, Mariam Express was a ferry that used to travel from UAE to Iraq and back. The strong currents were the major reason for this incident, but the ferry was also overloaded. Today, its cargos serve as a spectacular wreckage site for scuba in Dubai, UAE. It lies at a depth of 18 to 25 metres, and some of the marine species that you can spot here include a variety of nudibranch and flatworms, as well as spotted eagle, torpedo rays, and yellowtail barracuda.
Suggested Read: 10 Best Resorts In Dubai That Never Run Out Of Luxury
7. MV Ludwig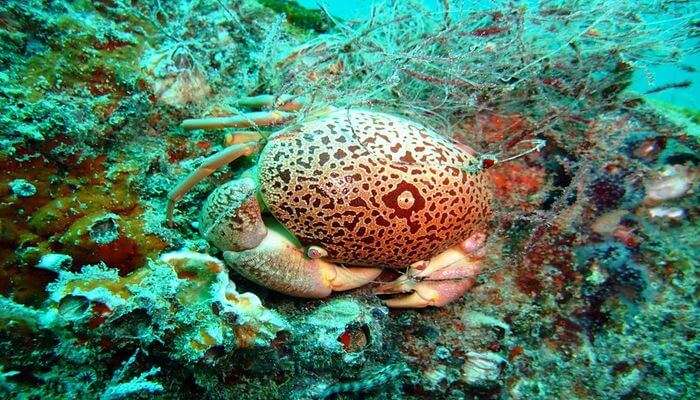 One of the most well-preserved wrecks off of the Dubai shore is MV Ludwig. As she lies on her portside, this close to perfect ship fell into the waters during practice sessions. Today it serves as a haven to fish species like damselfish, sea squirts, and pennant fish, amongst many more.
8. MV Dara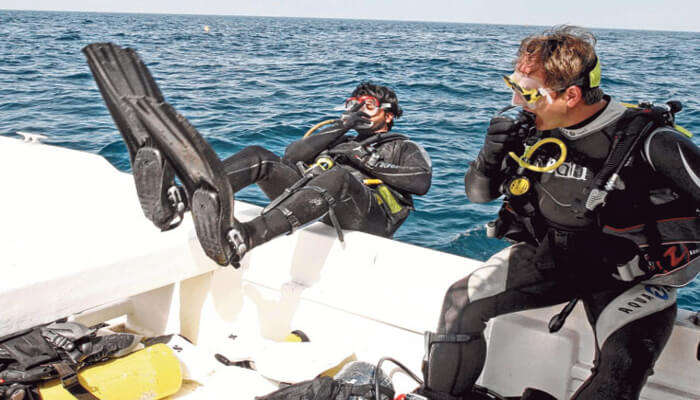 Set 5 to 17 metres deep into the waters, MV Dara is a passenger ship that sunk to the bed in the year 1961. 238 lives were lost then. Not only does it serve as a monument that tells this story, but is also one of the very few ships that have been a victim to horrifying peacetime accidents. Due to this it is often compared to the Titanic. The list of dive sites in Dubai would be incomplete without mentioning this.
Suggested Read: World's First Shape-Shifting Skyscraper To Open In Dubai!
9. MV Victoria Star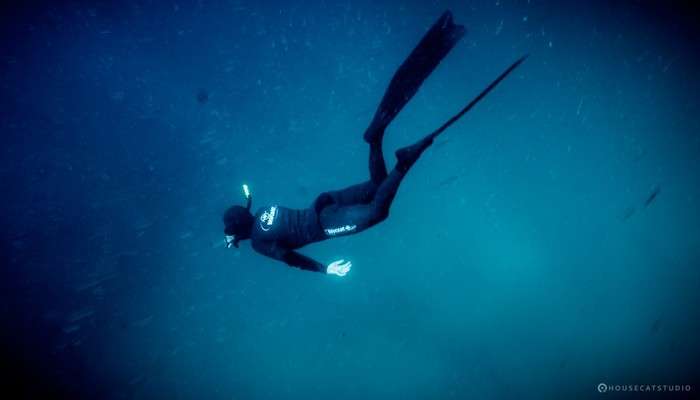 Often termed as the best diving experience in Dubai, MV Victoria Star is also amongst the top sites for diving in UAE. It sank in the year 2013, which makes it one of the recent wrecks on this side of the coast. The currents here are average, and it is recommended that tourists, especially beginners, visit this site with a professional guide. It is at a depth of 14 to 23 metres and advanced divers can dive a couple of time to explore the entire wreck.
10. Cement Barge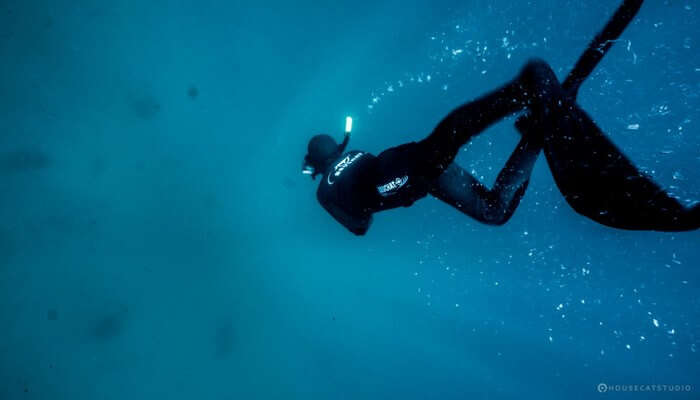 One of the most famous diving sites in Dubai is the Cement Barge. The depth here is between 5 to 20 meters, making it perfect for beginner to try scuba diving. What's more, the other options available here are snorkelling and night diving! If you love taking scuba diving vacations, don't miss out on this site.
Suggested Read: 10 Best Villas In Dubai For Living The Life Of Luxury That You Always Dreamt Of!
11. Sheikh Mohammad's Barge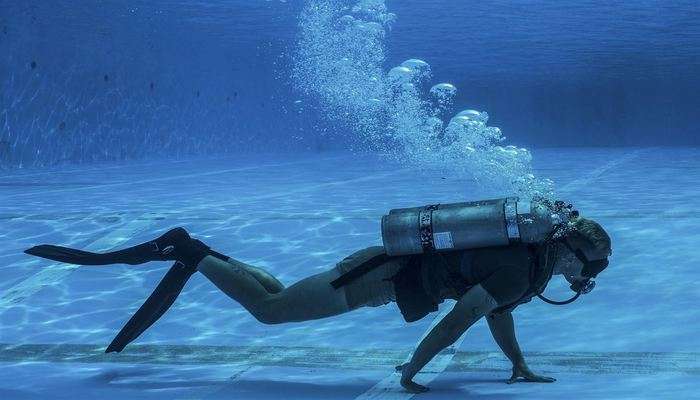 There were many sites that were created by sinking ships and barges on purpose, so as to encourage the growth of corals and other marine life off the coast of Dubai. DB1/Sheikh Mohammad's Barge is one of them. It is 18 to 23 metres deep into the gulf, and it take at least two dives to explore it all. Coral growth has indeed made this site beautiful.
Further Read: World's First Shape-Shifting Skyscraper To Open In Dubai!
Hope you find your top favourite scuba sites of Dubai on this list! So, grab your equipment, take a deep breath, and dive into the blue waters. You can also get a customized Dubai tour package and add various activities to your package.
People Also Read:
Maldives Scuba Diving Scuba Diving In Mauritius Scuba Diving In Bali
---
Looking To Book An International Holiday?
Book memorable holidays on TravelTriangle with 650+ verified travel agents for 65+ domestic and international destinations.
---
Comments
comments