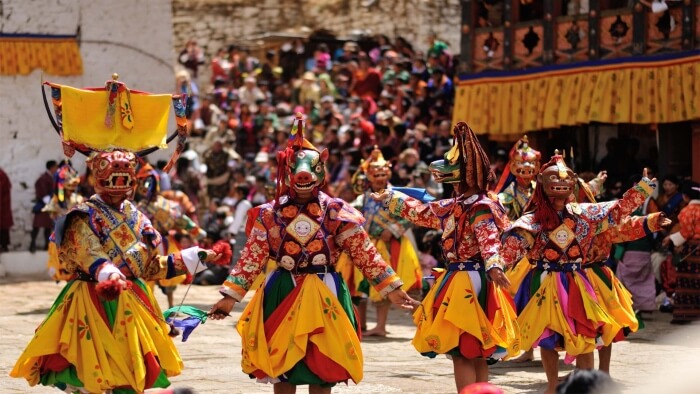 The Land of Happiness, Bhutan may seem like an easy destination for you, especially if you are traveling from India. Considering Indians don't even need passport to enter this country, you might take things lightly and end up skipping the essential information that a tourist must have. This list of Bhutan travel tips is not generic in any sense, these tips will give you important tourist information which you must know way prior your visit. As you read, you will understand the local laws, taboos better and will also get to know how to make the most of your visit to this lovely country.
1. Travel during festival celebration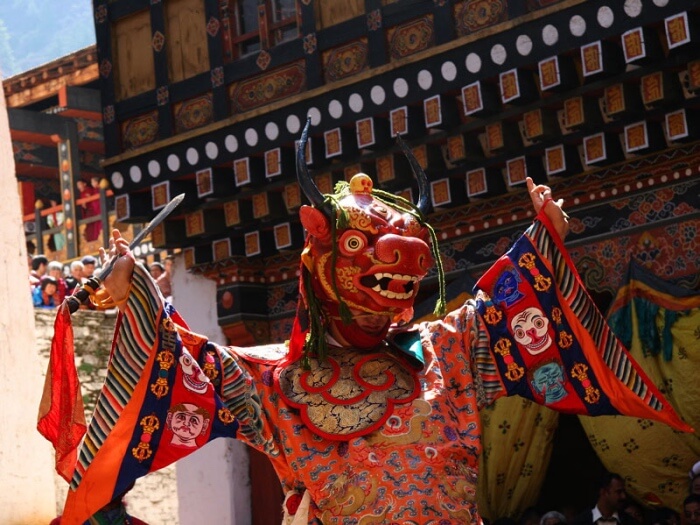 Image Source
Since Bhutan is known across the world for its beautiful culture, there isn't a better time to visit this country than when it is celebrating festivals. Thimphu Tshechu Festival, Jambay Lhakhang Drup Festival and Paro Tshechu Festival are among the most colorful festivals in Bhutan.
2. Opt for a home stay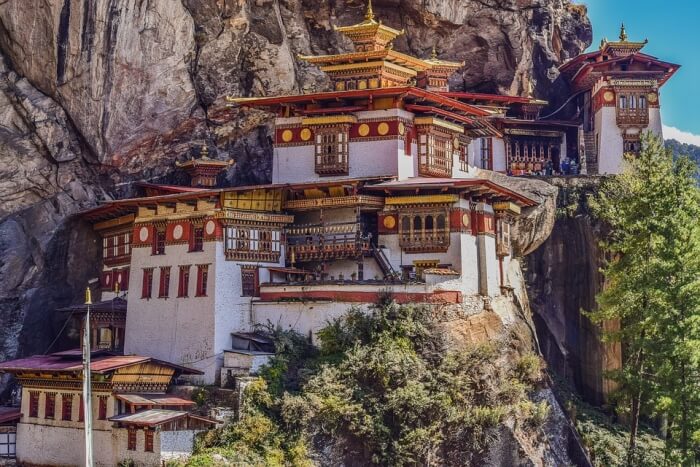 Major reason why people travel to Bhutan is to witness its heritage and staying in a homestay will give you an insight to the traditions and of the country as you connect with local people during your stay.
3. Learn a few phrases in Dzongkha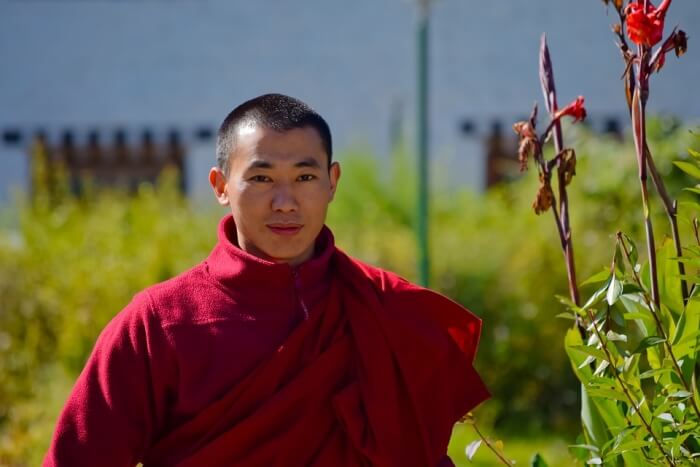 Dzongkha is the official language of Bhutan, and even though you will be able to find English-speaking guides and drivers easily, learning a little bit of Dzongkha will help you speak to locals and shopkeepers.
Must Read: 10 Popular Tourist Places In Bhutan
4. Don't forget woolens and shrugs at home>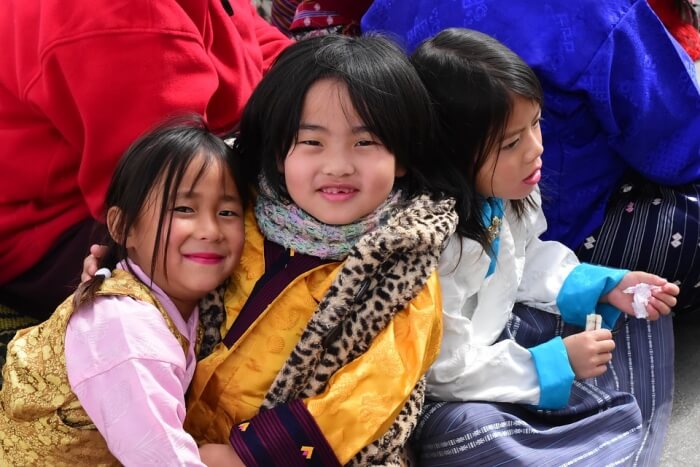 Sometimes, the weather of Bhutan can be unpredictable and having woolens in your backpack will save you from sudden drop of temperature. Otherwise you might have to rush around to buy some for yourself. Also, since local believe in dressing conservatively, it's suggested you bring along clothes that go with the country's culture.
5. Buy handicrafts but not antiques
Bhutan monitors and prohibits export of any antique. So, if you don't want to get punished, don't go for it. This is one of the most important Bhutan travel tips as people tend to be unaware about the rule.
Also illegal: Tattoo parlors
6. Selling and buying tobacco products is illegal too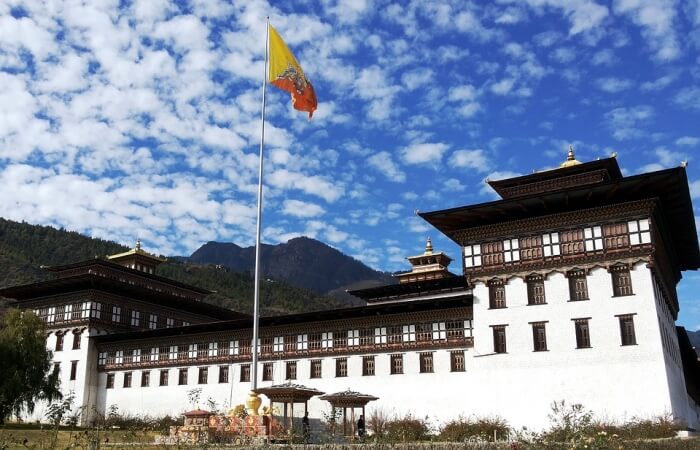 The country doesn't appreciate tobacco, clearly! So if you're trying to buy or sell tobacco products here, you are inviting a serious problem. However, you can import maximum 200 cigarettes and that too after tax payment and import duty of 200 percent.
Suggested Read: 10 Joyful Things To Do In Bhutan And Lose Yourself In The World's Happiest Country
7. There is a minimum daily spend package imposed by the government
Bhutan travel cost is given by the government which closely monitors tourists, though in a good way. There is a minimum spend that tourists are required to abide to when visiting the Kingdom. The price ranges between 200 and 250 dollars (for group of 3 or more tourists) depending on the month you're traveling. The cost covers accommodation, meals, guide, transfer etcetera. The amount is required to be paid in USD prior your arrival.
8. US Dollars are accepted, and also Indian Rupees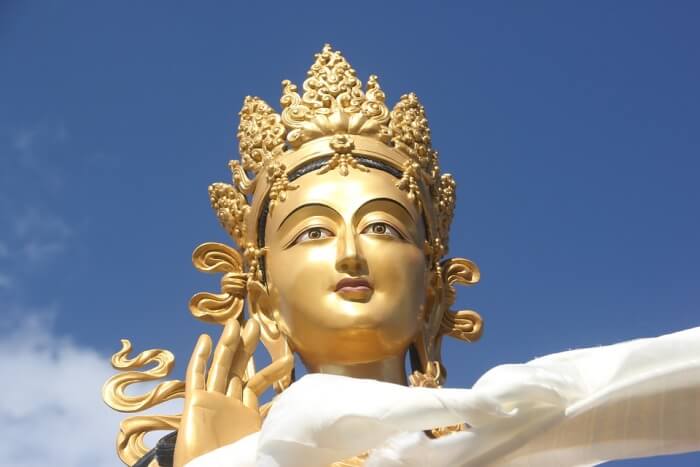 Another of our essential Bhutan tips is about the currency. After, of course, the local currency; you can choose to pay in USD or INR.
9. Don't disrespect the royal family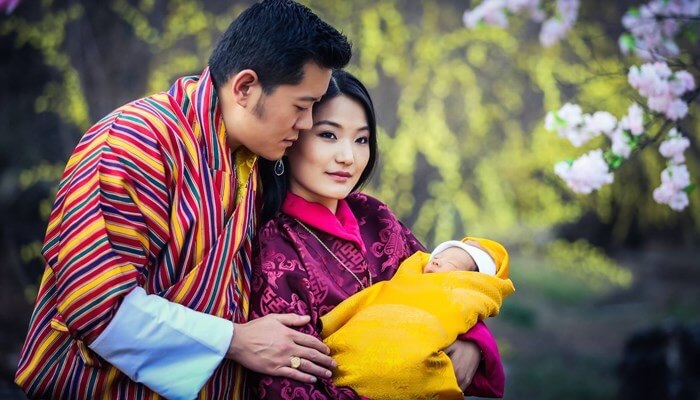 The people of Bhutan look upon their monarchs as incarnation of gods. They also don't appreciate disrespect of their religious sentiments and figures, along with the 1990s Nepali issue.
10. Try your hands on Dha (archery)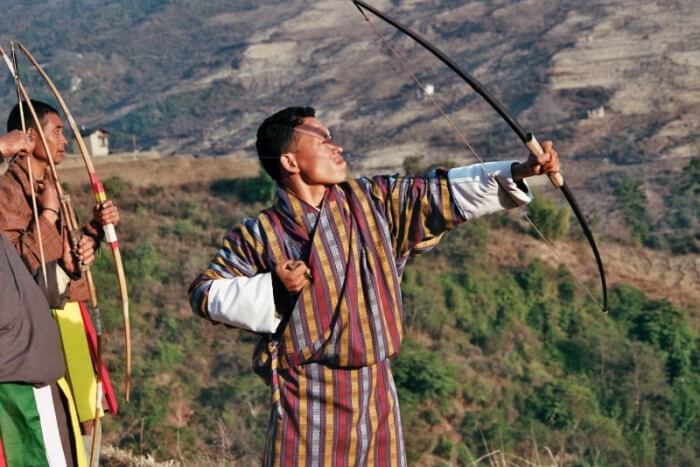 The national sport of Bhutan, Dha or archery is indeed an interesting activity to try when you're in Bhutan. If you don't feel like trying it on your own, you can be a spectator of one of the matches in Paro.
Please note, Bhutan is not a DIY tourist destination. You cannot plan a visit by yourself and as a rule you'd require a travel agent to arrange everything for you. Travel Triangle's Bhutan tour packages would help you get to the Land of Happiness, hassle free!
Further Read: Trekking In Bhutan: An Experience Like None Other!
Comments
comments