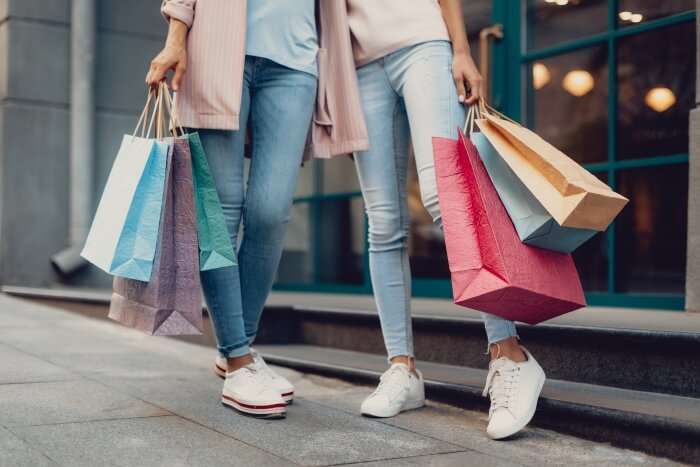 Next to Budapest, Debrecen features as the second largest city in the country of Hungary. It derives its status from being the largest Hungarian settlement during the 18th century. Thus, Debrecen is not only a hub of all important trade and other commercial activities but also is a hotspot for Hungarian culture. If you are planning a trip to Debrecen, then shopping must definitely be on top of your list. The souvenirs that you will collect while shopping in Debrecen will act as a great reminder of your trip. Additionally, these little tokens also work as thoughtful gifts for those back at home. Through these mementoes, your friends and family can get a glimpse of the exotic places that you have visited during your vacation.
To help you in your quest, here are a few tricks and tips that will act as an elaborate guide when you are heading out to go shopping in Debrecen:
11 Best Places For Shopping in Debrecen
Considering that Debrecen is a house for multiple shopping centers and local shops, it has a range of wares available for its shoppers. Whether you like visiting uptown malls or hunting through the streets in pursuit of local shops; following are some of the highly sought after items to buy when shopping in Debrecen: Artisan Products, Perfumes, Handmade Sweets, Hungarian Crystal Products, Home Decor Items, Zsolnay and Hollohazi
Debrecen happens to be the most populous and largest shopping destinations in Hungary. Needless to say, there are multiple stores that offer amazing articles at attractive prices. Some of the most famous locations that can be considered as shoppers' paradise are listed below:
1. Debrecen Market

The Debrecen Market is a haven for those seeking souvenirs and locally produced goods. Hungarian crystal and porcelain products are largely produced by the local craftsmen. Thus, a section of the Debrecen Market is dedicated to beautiful porcelain, chinaware, and crystal items that are made by the locals. These items make excellent souvenirs and gift items that are available at very affordable rates. Additionally, while shopping in Debrecen, keep an eye out for arcades that have antiques for sale. If you are an antique collector, you might find some unique pieces in the pockets of Debrecen Market that sell interesting antique items.
Must Read: 17 Best Places To Visit In Hungary In 2022, The Crown Jewel Of Europe!
2. Borhalo Debrecen

Situated in the heart of the city, Borhalo Debrecen is renowned for selling a wide range of wines. If you are a connoisseur of wine, you should definitely check out what Borhalo Debrecen has to offer. The in-store attendants are known for being courteous and considerate to the visitor's demands. Thus, first-time drinkers will be introduced to an unparalleled experience at Borhalo Debrecen.Conversely, if you happen to be a teetotaler but also know someone who would appreciate the gift sets that they have in their stores, you can handpick a thoughtful present for them.
3. Bortarsasag

After Borhalo Debrecen, another wine shop that wine aficionados should look out for is Bortarsasag. It contains a wide range of wine from the various regions of Hungary. Wines having different origins, aromas, and colors are available in the packaging of pretty bottles. They maintain an elaborate catalogue of all the wines that are available in their cellar. If you place a request for a wine tasting session, you will get the rare opportunity to experience a large variety of wines from all over Hungary. An attendant will offer you the perfect wine bottle depending on your tastes and your budget.
Suggested Read: Top 10 Hotels In Hungary To Suit Every Mood & Persona
4. Vino Market Bor Szakuzlet

If you are looking handcrafted Hungarian beer, then the Vino Market Bor Szakuzlet is the right place for you. This store will offer you value for money beverages without compromising on the taste or quality. In addition to the Hungarian beer, Vino Market Bor Szakuzlet also offers Special Fruit Wine, Hungarian Wine, and Palinka. One can also participate in wine shows and wine tastings in groups of 6 to 15 people. Arrangements for the same can be made telephonically.
5. Magyar Kincsek Boltja

Magyar Kincsek Boltja is a one-stop destination for all your souvenir and gift shopping in Debrecen requirements. You can even get your hands on a few relics of the historic past of Debrecen. The store is located right between the Reformed Great Church of Debrecen and Debrecen Reformed College. It can be found tucked inside the vast exteriors of the Kalvin Square Business Center. You can find an array of items including handmade products, paprika, palinka, champagne, wine, postcards, stamps, gift baskets, maps, handicrafts, honey cakes, and more. The store is open for business from 9:30 am to 6:00 pm from Monday to Saturday and on Sundays, it is open from 8 am to 2 pm.
Suggested Read: Hungary Nightlife: 10 Places Where You Can Twist & Twirl All Night Long
6. Vinyl Cafe Hanglemezbolt

Paying homage to the past, Vinyl Cafe Hanglemezbolt combines the love for antiquities, music, and food. You can find all kinds of music across all genres from late 1950s to the current generation. The store has maintained an impressive collection of 6,500 records covering all the golden eras of music. If you are lucky, you may even find the rare first pressings of certain vinyl records that are worth a fortune! In addition to vinyl records, you can also get your hands on other musical accessories such as CDs, DVDs, Cassettes, BluRay discs, turntables, and even headphones. The store celebrates 'World Record Day' on the 13th of April so if you are around in that duration, you should try to give the cafe a visit.
7. ONE Fashion Debrecen Store

Ladies who happen to be on a mission to find the clothing items and accessories that are in vogue will be pleased to visit the ONE Fashion Debrecen store located in the streets of the heart of Debrecen. The store maintains a plethora of vibrant outfits, footwear, and accessories. Whether you are looking for daily wear attire or something specific for an occasion, all your needs will be met at ONE Fashion Store. Apart from the elegant dresses, the store also has designer bags and backpacks for work or other events.
Suggested Read: 10 Best Lakes In Hungary That You Can Visit For A Refreshing Day Out!
8. Debrecen Plaza

The Debrecen Plaza is located in the heart of the city and houses over 58 stores. The mall opened for visitors on 10 December 1998 and continues to be a gorgeous example of fine architecture. It happens to be the one-stop shopping center where all your shopping needs will be met. Apart from the usual kiosks that sell electronic items and its accessories, the Debrecen Plaza also has specialized stores that offer customized items such as hats and glasses. What really makes the Debrecen Plaza worth the visit is the fact that despite the prevalence of high-end stores, all products are available at affordable prices with discounts exceeding 50%! The cosmetic and perfume stores are especially known for attracting the ladies.
9. Korzo Gift Shop

Zsolnay is well-known globally for manufacturing premium porcelain items. Even after a history that goes back over 160 years, Zsolnay factories are still highly operational offering unique technology for manufacturing, sophisticated aesthetics, and unparalleled quality. If you are looking for distinctive Zsolnay products, then you should head towards Korzo Gift Shop. Tucked in the corner where the Debrecen Market, Piac Street and the Simonffy street intersect, the Korzo Gift Shop holds a treasure for those looking for Zsolnay products. Whether you are looking for porcelain tableware, vases, eosin items, outdoor ornaments, pots, fireplace and stove tiles. The store also offers hand-polished crystals and glasses (both lead and lead-free variants) along with bonbons, and Murano glass jewelry.
Suggested Read: 10 Exhilarating Festivals In Hungary That'll Make Your Holiday Experience Unforgettable In 2022!
10. ZEMA Jewelry Store

When you go jewelry shopping in Debrecen, do check out the ZEMA outlet present in the city. ZEMA has evolved into a major brand that is even worn by some of the famous celebrities around the globe. The chain maintains its status by offering high-quality 21-carat gold and 23-carat platinum jewelry. The store is over a decade old and offers a wide range of handmade jewelry items consisting of snow-white porcelain that is hand painted by artisans. The store is curated keeping in mind the various kinds of clients. You can choose from minimalistic to artistic to antique Hungarian designs.
11. Forum Shopping Center

Forum Shopping Center was inaugurated in 2012 and is considered to be one of the largest and most stunning malls in the entire region. With 120 stores spread over 3 levels and 800 parking bays, Forum Shopping Center is a delight for all shoppers. If you are a fashionista, visiting the Forum Shopping Center should be at the top of your list when shopping in Debrecen. Forum Shopping Center has been spearheading the latest fashion in rage, making it a trendsetter in this area. Major Hungarian brands such as Zara, Mayo Chix, Springfield, Bershka, Douglas, and Saxoo feature their latest collections at the Forum Shopping Center.
If your shopping revolves around food, gastronomes will encounter a special surprise as they will find restaurants and cafes serving delectable food items here. Additionally, to make your experience truly convenient and hassle-free, your little one can spend their time enjoying at the playhouse. If you are lucky to drop in on a weekend, you can even participate in fun events that will keep you engaged for a good amount of time.
A Few Helpful Tips and Tricks
The Debrecen airport has many kiosks that sell souvenirs at fairly reasonable prices. However, if you are looking for a good bargain, you might want to visit the streets containing the local crowd and locally produced items. For more refined goods, you can check out the malls and the shopping centers at Debrecen.
While major malls and stores accept credit card payments, smaller shops may not be able to offer such facilities. Thus, if you are planning to splurge on local items purchased from smaller shops, you might wish to keep enough cash at hand.
Even though Hungary is a part of the European Union, the major currency for transactions is the HUF, that is, Hungarian Forint. Some shops may accept Euros, however, the change that you may receive on return could be in the form of Forints. This cross-platform transaction may result in losses due to the exchange rates. Hence, keeping Hungarian Forints at hand may come in handy.
Further Read: Hungary In Winter: To Get The Best Of Snowcapped Vibes Amidst The Scenic Hungary Landscapes
In order to make your vacation in Hungary more fulfilling, make sure you go for shopping in Debrecen. From souvenirs to clothing and accessories, this city has something for all! Explore the various malls, shops, and showrooms to get the best from this city!
People Also Read:
Shopping In Hungary Shopping In Poland Shopping In Czech Republic
---
Looking To Book An International Holiday?
Book memorable holidays on TravelTriangle with 650+ verified travel agents for 65+ domestic and international destinations.
---