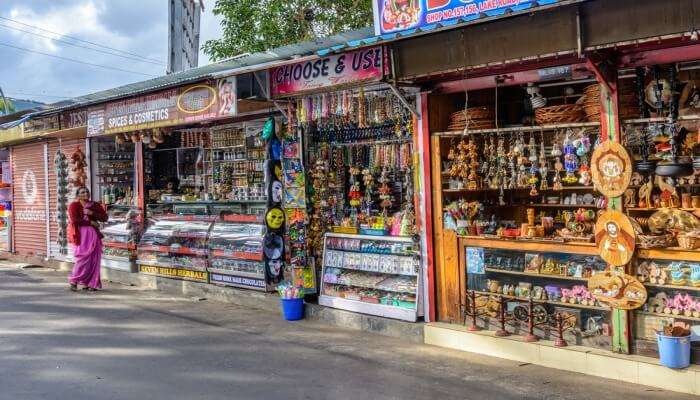 No wonder the heart belongs where the home is. But for you to know what home is, you need to first get out of it. You need to explore with all your heart and soul and body, and then the place you return to at the end of the day is your favorite place, where your heart belongs- your home. Traveling is not merely for leisure, it's rather to find peace and balance within oneself. People are traveling to different places every day having their explorations and corresponding experiences. However, there is more to traveling than just wandering about in places. How about bringing a little something back from your place of visit for your loved ones-encouraging them to visit the place and enabling the ones who cannot do the same to get even the slightest of the hints about the place. So, here is a list of places where you can go shopping in Kodaikanal and bring back some souvenirs.
7 Best Places For Shopping In Kodaikanal
Kodaikanal is a small hill station in South India, which of course is not abundant in market places or shops, but the few that are present are a real catch. Being a hill station, the place is rich in tree species like Eucalyptus hence it is famous for products of oils and balms that indeed smell good- including pain balms, medicinal oils, neem oils, etc. So, check out these places for shopping in Kodaikanal and shop your heart out!
1. Anna Salai Market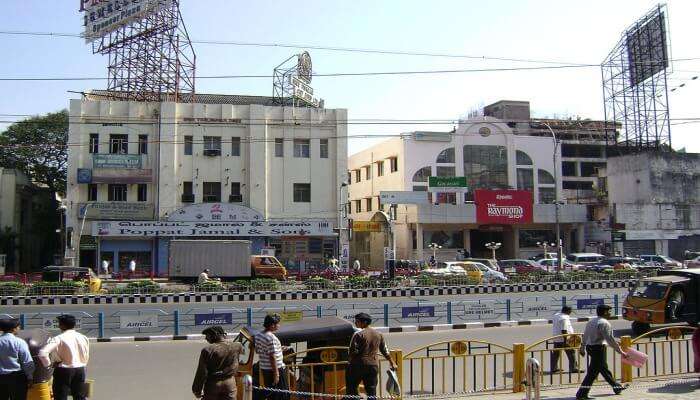 Image Source
Anna Salai Market in Kodaikanal is known for the excellent range of items that are available there. From vegetables to winter garments such as shawls to jewelry and wood articles, any kind of a souvenir that comes to your mind is available here and that too at reasonable rates. The market has a great collection of handloom clothes as well. As the name suggests its a complete market and hence it's suggested you buy things only after searching out the best of the shops from a sea full of so many more.
Famous for: The place is mine for anything and everything you could want as a souvenir to take back home starting from handicrafts, fresh vegetables, jams, peanut butter, shawls, jewelry, leather items, wood articles and even handlooms, the market has got it all.
How to reach: Being a market place on the main road this place can easily be accessed via the road in a cab
Must Read: Kodaikanal Honeymoon Guide: What You Can Expect From The Queen of Hills
---
South Weekend Holiday Packages On TravelTriangle
---
2. Kaleeswari Supermarket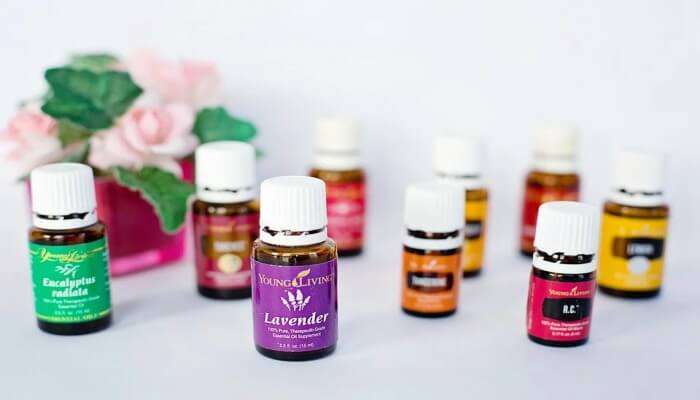 Image Source
The place had initially started with just one product of manufacture and that is eucalyptus oil. Today it is already known as a supermarket. Gold words always spread through the mouth and if you feel like this place deserves more of remuneration you can surely take back home a variety of oils and balms from the area. However, you might have to strike a hard bargain as stuff here is a bit more expensive than anywhere else.
Famous for: The supermarket is abundant in all kinds of oils and balms such as Eucalyptus oil, natural oil, and spices.
Timings: 9 am to 9 pm
How to reach: The place is easy to spot and near to the main road and thus can be reached easily via road.
Suggested Read: 10 Best Resorts In Kodaikanal That'll Chase Your Blues Away
3. Kodai Chocolate Factory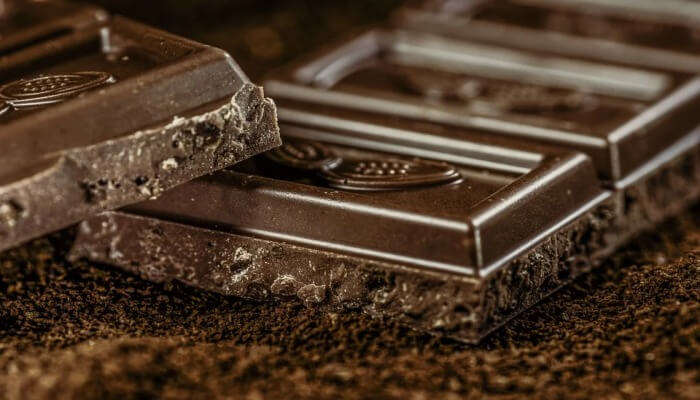 Image Source
The quality, taste and range and varieties of chocolates one could here are immense and delightful. This place is right by the side of the road and hence it would not be difficult to search for it. The costs of chocolates might be a bit high, but the taste of the chocolates here will surely make up for it. The shops near the factory have a similar rate. So, if you want to buy some amazing chocolates then you head to this factory as it is one of the best place for shopping in Kodaikanal.
Famous for: the range, variety, and taste of chocolates is ideal. If you are a person with a sort of a sweet tooth and want to buy something sweet for the ride back home, you would not want to miss this place.
Timings: 9 am to 9 pm
How to reach: Being a supermarket, it is easily accessible from the main road.
Suggested Read: Off To Kodaikanal? Here's A List Of 12 Places To Visit In Kodaikanal In 2020
4. Kodai Cheese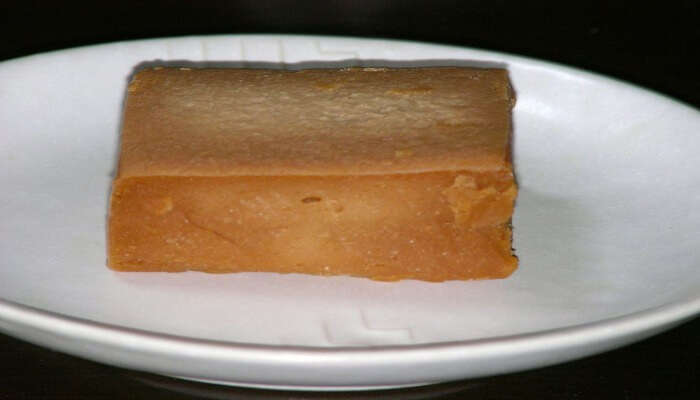 Image Source
As a major place for the production of dairy items, this place is always full of hustle and bustle. For moments you may even forget that you were up for a trip to a serene beautiful little hill station. However, the quality is amazing and if you are a dairy product lover then you would surely like to give this place a chance. The peak hours here include the middle of the day, afternoons, and if you are planning on visiting it after say lunch, you will surely get the hint of the hustle and bustle just mentioned earlier. However, the starting hours, around ten in the morning will also be a good time to visit the place.
Famous for: The place is famous for its dairy products, especially cheese. If you are indeed looking for things to take back to a foodie with a thing dairy products or yourself are one, then in all of the hill station, this is a must-visit.
Timings: 10 am to 6 pm
How to reach: Easily accessible from the main road.
Suggested Read: Kodaikanal vs Ooty For Honeymoon: What's Your Pick?
5. Spices Corner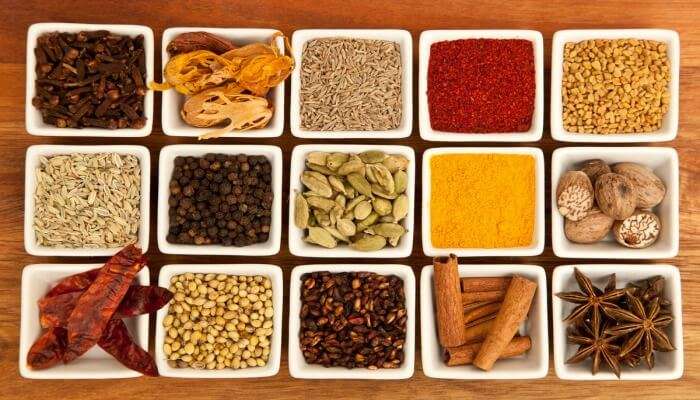 Image Source
The spices corner in Kodaikanal, Tamil Nadu, has earned its place in the trade of export and manufacture of good quality spices. They have powered and non-powered spices reach in their respective nutritional values. The spices are even packed in a way That is scientifically proven to retain their nutritional values. The place offers certain other things such as chocolates and others too, but missing out on the range of spices available here would be a loss.
Famous for: As the name suggests, the place is famous for spices. The places sell a variety of other items too, such as chocolates and handloom, but spices here have a magic to their taste and nutritional values that you will rarely find in other places.
Timings: 10 am to 5 pm
How to reach: The shop is on the roadside as well and can be reached by taking a cab. If problems arise, directions from the locals are always helpful.
Suggested Read: 7 Amazing Homestays In Kodaikanal: For Absolute Freedom And Privacy
6. Potter's Shed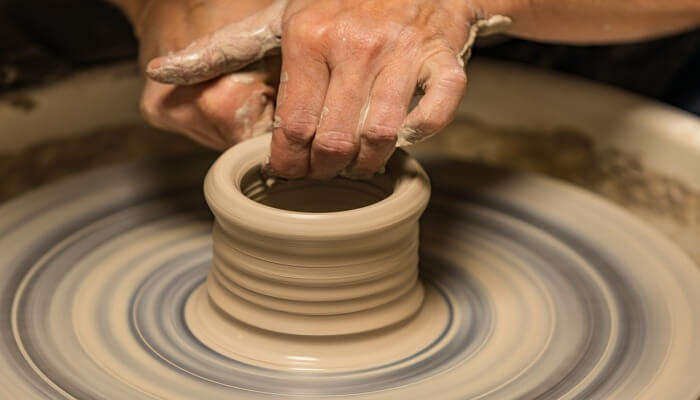 Image Source
All of this place as a result of the tiniest yet massive realization by a local school teacher enchanted as he was by the teenaged potter hands that ever so professionally could mold a deformed piece of clay into mesmerizing shapes with his excellent skillful hands. The place was generated from the idea that potters indeed were economically quite unstable and lead a hand to mouth life. To enhance their living conditions, even by a bit, and to give their work the deserved remuneration, the place was born.
Famous for: Even though the place had started as a place to show off the skills of pottery, the place now has many more things such as sculptures, clothes and of course, pottery.
Timings: 7 am – 1 pm (Mon-Tue), 7 am – 4 pm (Wed-Fri), 8 am – 4 pm (Sat)
How to reach: Situated on Poet Tyagaraja Road, the place can be easily reached by taking a cab from your hotel where you are staying.
Suggested Read: 15 Kodaikanal Hotels To Pick From For Your Next Trip To Tamil Nadu
7. Shalimar Weaves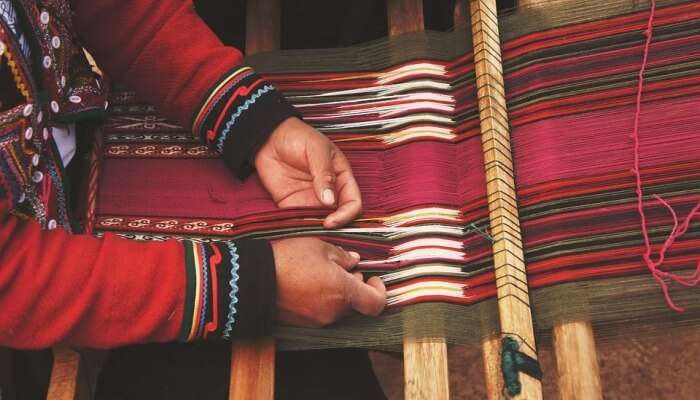 Image Source
The place boasts itself to be quite a manufacturer in handlooms and rightfully so. The quality and range of winter garment products. All items are displayed on the counters with their fixed price and the quality of the products is described on tags on them. The prices might be a bit extravagant, but it will surely be worth it. This place all in all is the best place to find souvenirs for extremely near and dear ones.
Famous for: the place is famous for the wide range of winter garments that it produces and is surely worth a visit.
Timings: 10:30 am to 9 pm (Mon-Sat) & 4:30 pm to 9 pm (Sun)
How to reach: Located near India Bank Bazar Road, Maratha complex, this place can also be accessed by taking a cab from your place of stay in Kodaikanal.
Further Read: 8 Best Cottages In Kodaikanal For A Peaceful Holiday In The Hills
This tells that even a hill station has places to explore shopping-wise and not just in terms of exploration of the beauty of nature with a hint of adventure to it. The place no doubt can help you bind your memories in a sweater that you had bought there and had turned out to be quite a fit and immensely comfortable. Or the wrappers of chocolate that you had bought for a near and dear one. So pack your bags and off you go to Kodaikanal in the lap of mother nature, exploring places for shopping in Kodaikanal.
Disclaimer: TravelTriangle claims no credit for images featured on our blog site unless otherwise noted. All visual content is copyrighted to its respectful owners. We try to link back to original sources whenever possible. If you own rights to any of the images, and do not wish them to appear on TravelTriangle, please contact us and they will be promptly removed. We believe in providing proper attribution to the original author, artist or photographer.
Frequently Asked Questions About Shopping In Kodaikanal
Q. Where is Kodaikanal?
A. Kodaikanal is a small hill station in the district of Dindigul in the state of Tamil Nadu. The place is known for its breathtaking scenic beauty.
Q.  What is the best time to visit Kodaikanal?
A. Kodaikanal can be visited at any time of the year. However, the most perfect time to visit the place would be around the winter seasons, from October to March.
Q.  What is Kodaikanal famous for?
A. The place's name "Kodaikanal" in Tamil means "the gift of the forest" and is sometimes even referred to as the princess of the hills. The place as implied is famous for its mesmerizing scenic beauty. It nevertheless has quite a few marketing places as well.
Q. What are the best things to buy in Kodaikanal?
A. Kodaikanal is rich in species of trees such as Eucalyptus and others. The place, hence, is a great manufacturer of oils such as medicinal oils and balms. The hill station is quite good for buying chocolates and winter garments such as shawls and others too.
Q. What is the weather like in Kodaikanal?
A. The climate in Kodaikanal is predominantly temperate and warm. The place experiences an average of about nineteen degrees Celsius temperature in the summers while in the winters the temperature drops to about eight degrees Celsius. The temperature overall is quite comfortable in the area.
Q. What is the famous food in Kodaikanal?
A. Chocolates, cheese, and marshmallows might be quite an option as an eatery in the hill station. Other foods include the usual food that we usually get in the hilly regions such as noodles and such.
Q. Which is the place to shop for in Kodaikanal?
A. The best place to shop would be the Anna Salai market. It's not just one shop, but a complete market and hence consists of all items of interest while shopping.
Q.  How many days of a trip should be planned to cover Kodaikanal?
A. Kodaikanal is a mesmerizing little hill station in Tamil Nadu. A minimum of two days of stay will let you enjoy the place to its fullest.
Shopping In Udaipur Shopping In Jodhpur Shopping In Pune
---
Looking To Book A Holiday Package?
---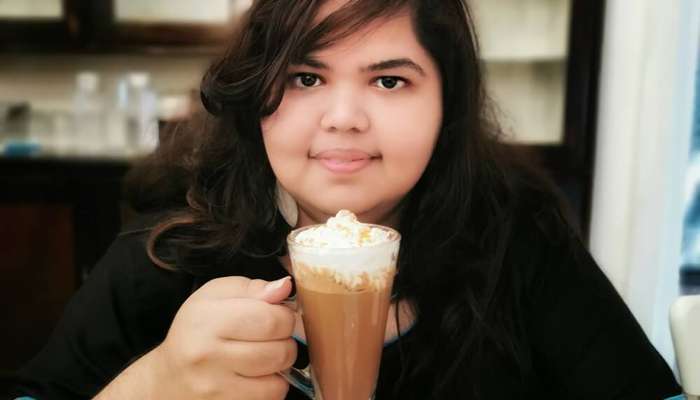 Comments
comments