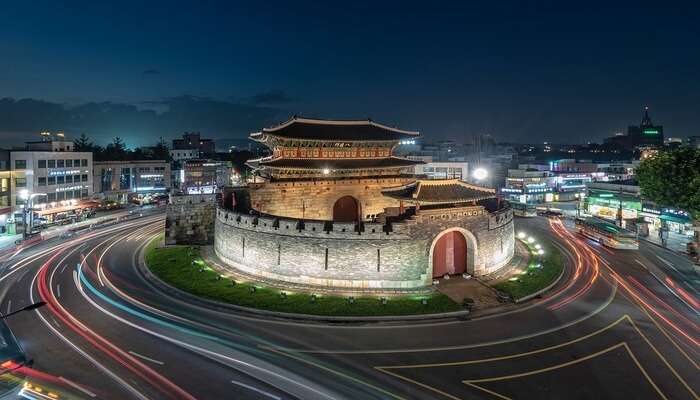 Cover Image Credit: Pixabay
Suwon is a paradise destination for travellers all over the world. The Southeast Asian country comprises lush green hills, tropical Islands, ancient temples, villages, and megacities. Other than the sightseeing, South Korea is also commonly known for shopping. From shopping complexes and departmental stores to flee markets, it has all to satisfy the shopaholic inside you. Before visiting South Korea, do not forget to read the things mentioned in Suwon travel guide to make your trip thrilling and a memorable one.
South Korea is known to share world's heavily militarized borders with North Korea. Today, all the Inhabitants of this place widely speak Korean language and are independent in choosing their own identity. On your tour to Suwon, do learn about the interesting archaeological facts and historicals events of Korea.
Best Time To Visit Suwon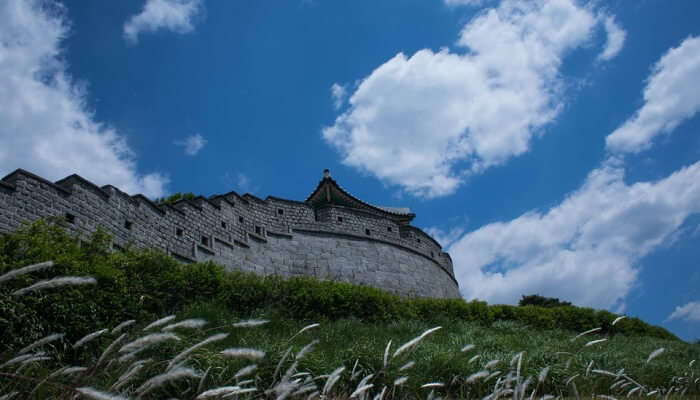 The best time to visit Suwon is during the month of March, April or May. During this time of the year, the weather is pleasant being neither too warm nor too cold. Thus, it is the most suitable time to make the most of your trip while enjoying rain side by side. If you are someone who wants to have fun of all the interesting things one could do in Suwon, spring is the perfect season for you to plan a Suwon getaway.
Must Read: 6 Best Places For Shopping In Suwon To Pamper The Shopaholic In You
How To Reach Suwon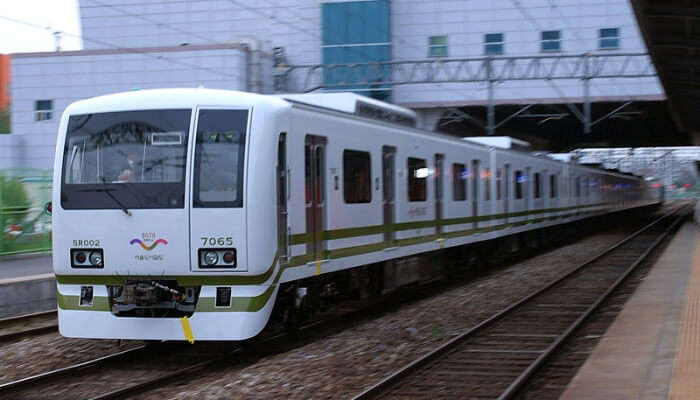 There are various means by which you reach Suwon. Our Suwon travel guide will apprise you will all these means and the distance between the airport and Suwon, among other things:
By Road
Seoul Express Bus terminal, Seoul Nambu terminal, Central City in Seocho-gu and other bus terminals provide intercity buses covering cities all around North and South Korea.
By Train
Suwon in seoul is connected to nearly all the Korean cities by the KTX bullet trains stopping at the original station.
By Flight
The nearest and largest airport in South Korea is the Incheon International Airport at a distance of 30 miles to the west to Suwon. You can take AREX trains, KTX service or a local bus from the airport to the desired location.
3 Places To Visit In Suwon
If you are planning to travel to Seoul in South Korea, check out these 3 incredible places one could visit in Suwon that we have listed in our Suwon travel guide:
1. Hwaseong Fortress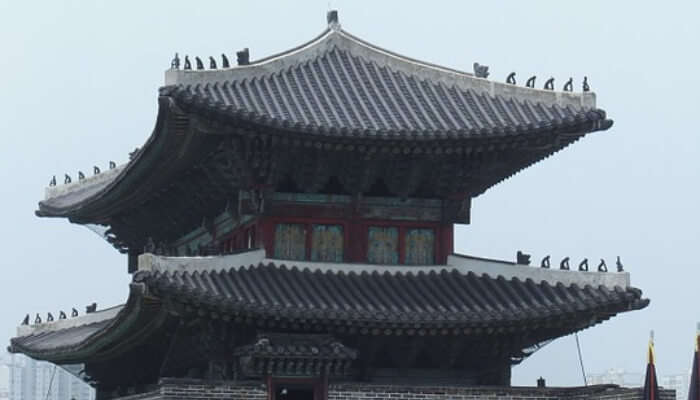 Hwaseong Fortress is situated at the heart of Suwon. It is a UNESCO World Heritage site built at the time of Josean Dynasty to protect the King's place from invaders. It has magnificent gates notably Jangjanmun in the north, Changnyongmun in the east, Hwaseomun in the west, Paldalmun in the south, and many more in different directions. The property of fortress comprises beautifully built Haenggung Palace of King Jeongjo. Thus, it is a must visit location along with a Suwon travel guide.
Suggested Read: 6 Best Places To Visit In Suwon For An Eventful South Korea Holiday
2. Hwaseong Haenggung Palace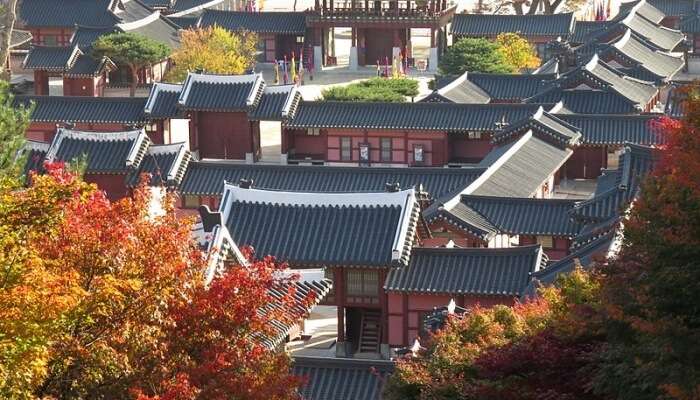 Haenggung Palace constructed within the walls of Hwaseong Fortress is considered to be the largest Haennung in Korea. It is believed that King Jeongjo used to stay at his father's tomb and worship. Back then, the occasion of the 60th birthday of Princess Hong was held in the Haenggung Palace. The property comprises 22 buildings at the eastern region of Paldalsan Hill and west of Hwaseong. Travellers visit the mystical palace largely along with Suwon travel guide enlightening them about the historical events.
Suggested Read: Korean Food Guide Of 2022: 15 Tasteful Korean Dishes For An Epicurean Delight!
3. Paldalmun Gate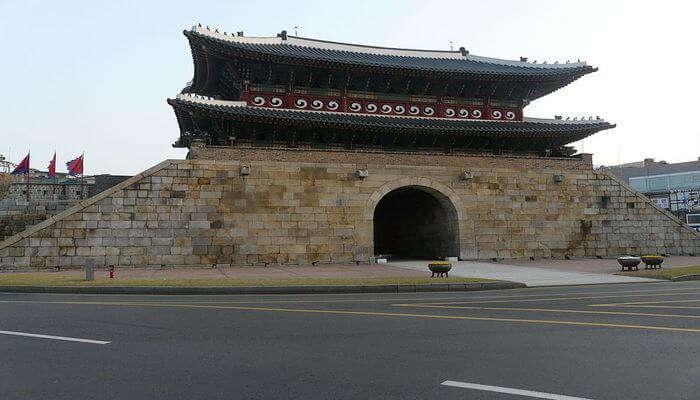 Another famous tourist attraction is Paldalmun Gate, popularly known as Nammun. The crescent shaped walls is supposed to protect Hongseong and the other wall adds up to the main walls protecting it from invaders. These walls were damaged during Korean war 2 and restored in early 21th century. Currently, it is located at the southern region of Hwaseong, surrounded by bustling streets and local markets in the centre of Suwon.
Suggested Read: Bukchon Hanok Village: Know The Historicity Of This Korean Village
3 Things To Do In Suwon
Here are 3 enormously interesting things that one could do on a vacation in South Korea listed in our Suwon travel guide. You will have the time of your life pursuing these activities:
1. Historical Tour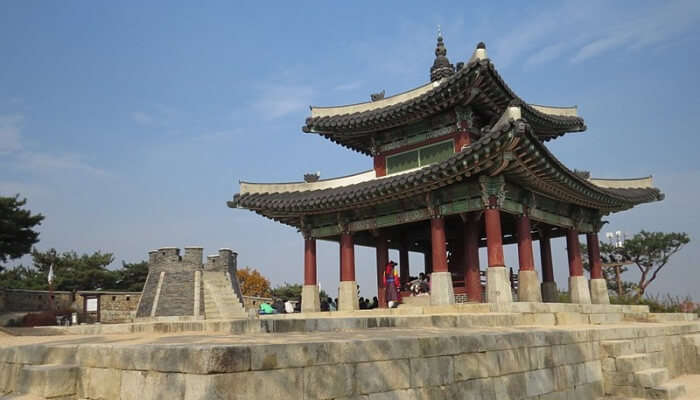 While on a tour to South Korea, you can experience a Historical Seoul Tour to Hwaseong Fortress. It is a tranquil architecture built in the 18th century comprising of renowned remains of Korean Dynasty. Suwon travel guide will take you to the Haenggung Palace and Living Museum in Korean Folk Village, depicting the traditions, cultures and religions of the Koreans from centuries. At the end of the day, one can have delicious Korean cuisine on the streets of Myeongdong.
Suggested Read: Top 10 Reasons To Visit South Korea & Have A Blast With Your Family In 2022!
2. Shopping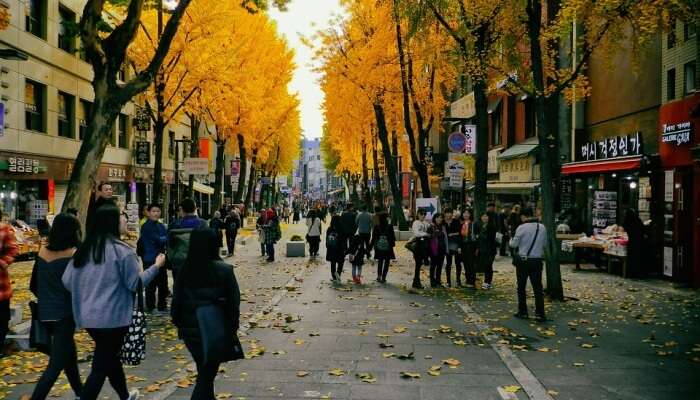 Insadong is the perfect destination for art enthusiasts. It has the best collection of Souvenirs in Seoul symbolizing not only the Korean lifestyle but also the traditional arts and handicrafts. The place is commonly known for its Tea houses. It has become a popular tourist destination in recent years. If you are on an excursion to South Korea, do have a fine cup of tea in Insadong.
Suggested Read: Korean Nightlife: 10 Awesome Places To Visit As The Sun Goes Down
3. Korean Folk Village Tour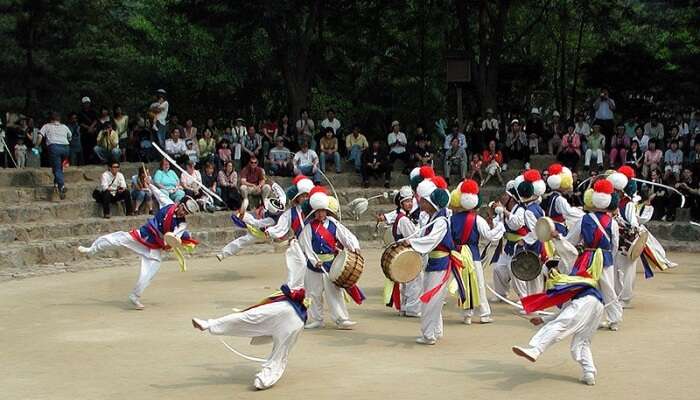 Travellers can enrich their knowledge by having a MInsok Korean Folk Village Tour. Suwon travel guide will take you back to the reign of Joseon Dynasty showcasing the Korean society. Visit the Living Museum at the village to witness traditional, cultural and religious items of Koreans. You will be entertained by numerous performances by the folk dancers on Korean tracks.
Further Read: 8 Hotels In South Korea That Are All About Class, Comfort, And Convenience!
Our Suwon travel guide will help you have the most fantastic experience in South Korea. From mystical castles and buddhist temples to shopping complexes and local markets, the place has tons of fun things to do. So, what are waiting for? Plan a trip to Suwon and prepare to get overwhelmed by the natural beauty and charm of this place!
People Also read
Japan Travel Guide Dehradun Travel Guide Kanchanaburi Travel Guide