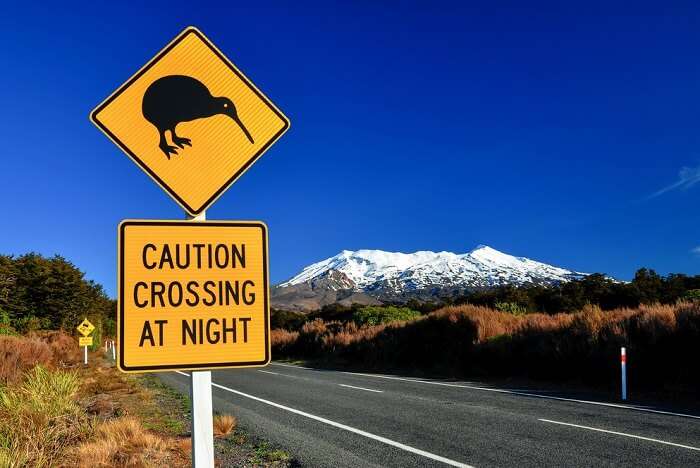 New Zealand is an island nation that comprises of two main landmasses: North Island and South Island. The country is replete of beautiful landscapes and sceneries. It will surprise you in more ways than one. Make sure to keep this list of things not to do in New Zealand handy on your excursion. In fact, go through it carefully and make sure you note down all these things if you're left wondering what not to do in New Zealand during your trip and do not have a clue.
13 Things Not To Do In New Zealand
Here's a comprehensive list of 13 things not to do in New Zealand on your trip. Make sure you don't end up embarrassing yourself before the locals or other travelers during your trip.
1. Don't Compare It With Australia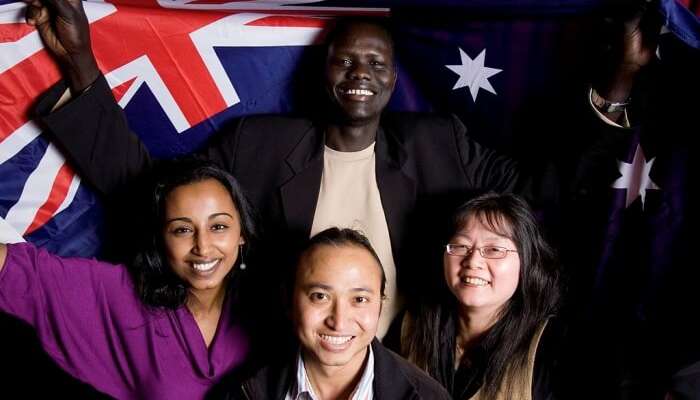 Tourists often compare New Zealand with Australia and consider it an island off the Australian coast. While they're right about the island part (New Zealand is a congregation of over 600 islands), there is nothing Australian about New Zealand. The climate here is pleasant as compared to the hot weather in Australia. The flora and fauna here are different and the culture and history are also reflective of the country's own past. It is a beautiful nation that has its own unique identity. In fact, people feel that one of the reasons not to visit New Zealand is because Australia itself has all the beauty that one needs. Which is not true at all. New Zealand is totally unique and breathtaking in itself.
Must Read: Top Five Airports In New Zealand For A Memorable NZ Beginning
---
New Zealand Honeymoon Packages On TravelTriangle
Get the best of luxury and beauty on your honeymoon. Witness the magnificent New Zealand landscapes with your beloved or engage in thrilling adventure sports – rafting, bungee jumping, jet boating, and sky diving. Book memorable honeymoon packages offered by TravelTriangle.
---
2. Don't Disrespect Maori Culture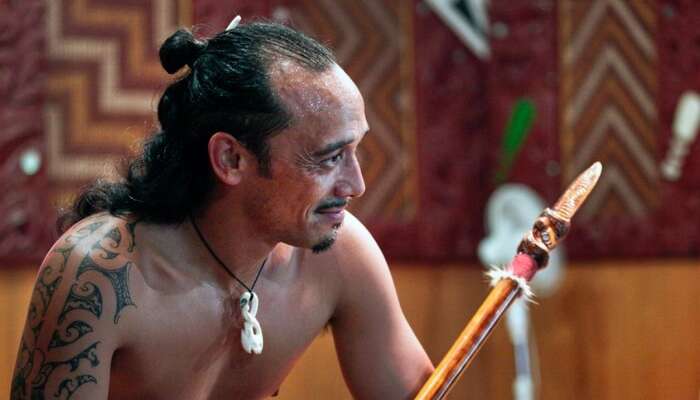 The natives of New Zealand are called Maori and their native language is also given the same name. Some lands are sacred Maori land and one must be respectful when enjoying their time there. Also, it is considered common courtesy to know some Maori phrases that have become part of common English in the country. These include kai (food), whanau (family) and some others.
Suggested Read: Scuba Diving In New Zealand: 11 Best Places To Keep Calm And Dive
3. Be Open To Experimenting With Food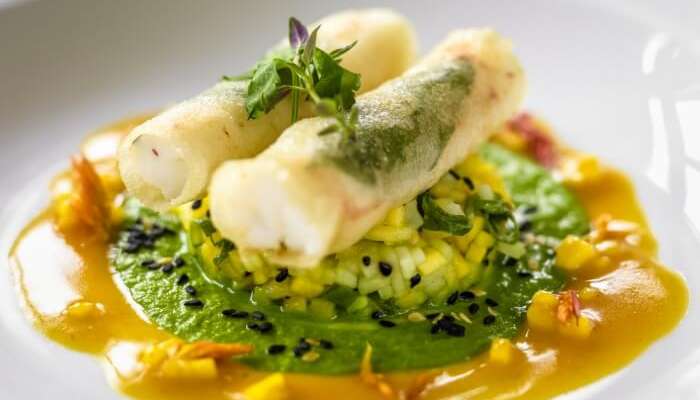 Though lacking in traditional food, New Zealand has a plethora of food from around the world including Thai, Indian, European, American and other cuisines. Also, native Maori food must not be missed out on if you are a foodie. Don't just eat one type of food, try different cuisines from all around the globe in a single nation.
Suggested Read: New Year Parties In New Zealand 2019: Explore The Nightlife Of The Country!
4. Don't Expect The Hustle-Bustle Of The City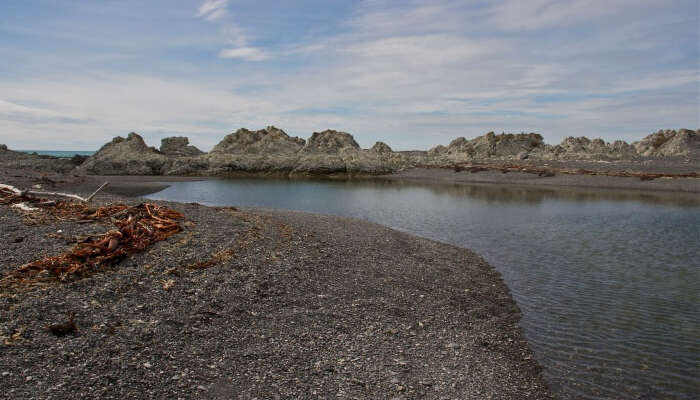 The population of New Zealand is concentrated in Auckland and thus much of the places you visit will be quite free of the crowd and you can get quiet and peace and a refreshing change from the busy touristy places and sites all around the world. So, don't take the lack of a crowd as a negative aspect of a destination that is worth visiting.
5. Don't Be Afraid To Go Offbeat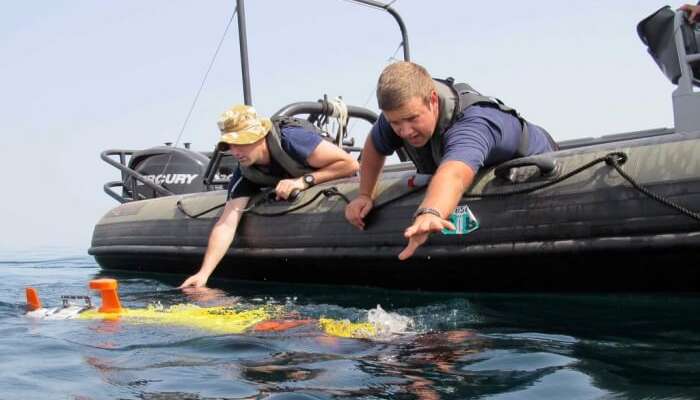 One thing that is most common among tourists is sticking to their itinerary. Don't do that while in New Zealand. Here, you must explore not just the known destinations but also explore the vast lands and indulge in various activities that the country has to offer. One can rent a campervan or car and go about the country as one pleases.
Suggested Read: New Zealand With Kids: To Pamper The Little Ones With The Best Things To Do!
6. Don't Ignore The Tiny Islands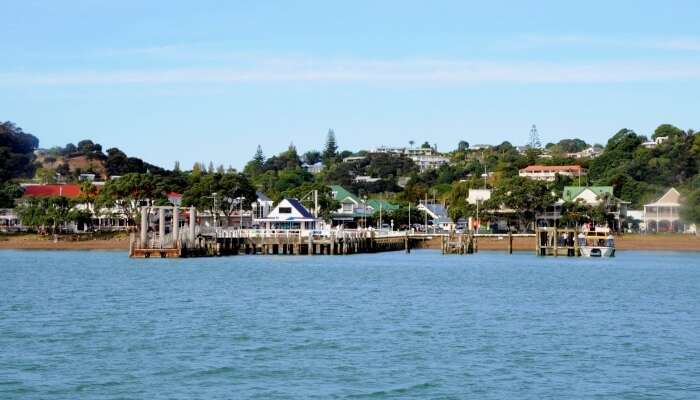 The tourists usually visit the North Island and think that is all there is to the charm of this country. However, South Island and Stuart Island are much different. While North Island is good for road tripping the other two islands have a cooler temperature and have breath-taking scenery with mountains, glaciers, and valleys. While North Island is preferred in Summer, the South Island is preferred in Winter, with the snow scenery in its full glory.
Suggested Read: 10 Best Places To Visit In Paihia For A Thrilling Vacation In New Zealand
7. Don't Buy Wine From Restaurants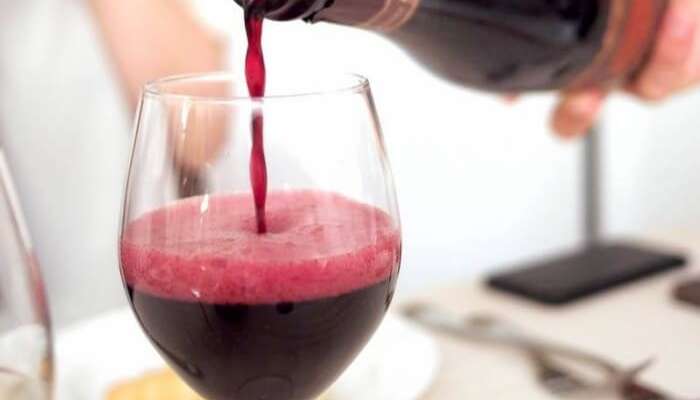 Unlike restaurants all over the world, the New Zealand tradition says that you can bring your own wine and just pay a small corkage fee for being able to do so. This allows customers to bring wines of their choice to restaurants rather than selecting from the ones offered on the menu. Why fuss over choice when you can bring your own.
Suggested Read: 5 Best Zoos In New Zealand For A Thrilling Holiday Experience With The Wild!
8. Don't Over Plan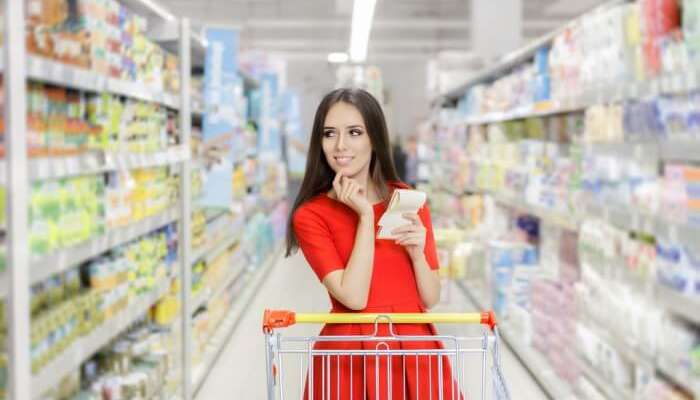 If you plan too much, you are bound to lose out on experiences. And the more you plan, the more you'll feel that you should have added more to your schedule. The country is a never-ending scenery and has so many things to do an see that one cannot do it all and its best to accept that fact and enjoy what you can. You can always visit here again.
Suggested Read: 10 Best Temples In New Zealand For Witnessing The Country's Vibrant Culture
9. Don't Be Wary Of Locals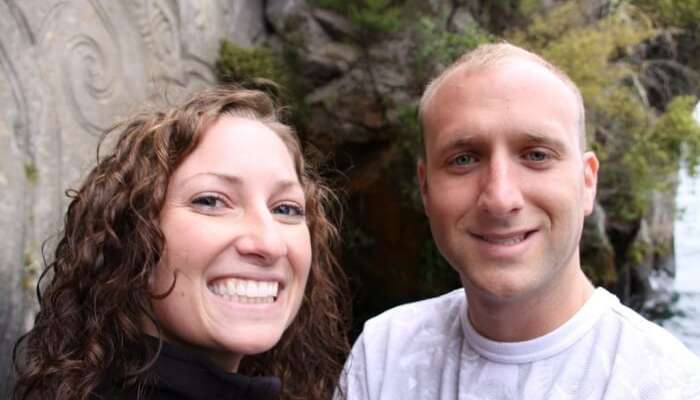 In many countries, it is seen that locals are not very friendly towards tourists whereas here if you say hello to a stranger, he is extremely likely to wave at you in return and help you. You can ask for directions and help from anyone and most of them will be glad to help. Kiwis (the name given to New Zealand citizens) may appear shy but are extremely friendly.
Suggested Read: 10 Romantic Places In Queensland One Must Visit To Rekindle The Love In Australia!
10. Take Precautions To Not Get Robbed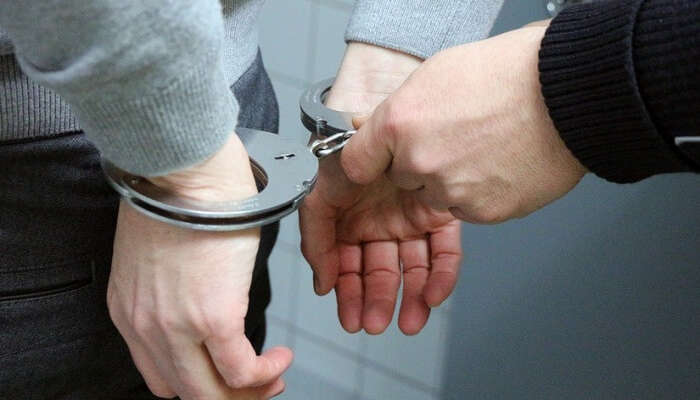 While very safe, tourists might get robbed here. This usually occurs when vehicles are parked in remote areas. So, it is advised that you hide your valuable belongings and documents when you park your vehicle or take them with you. And by chance, if you do get robbed, do not take it lightly, report the incident to the police. But do make sure to carry important documents like passport and visa with you at all times.
11. Don't Take Customs Lightly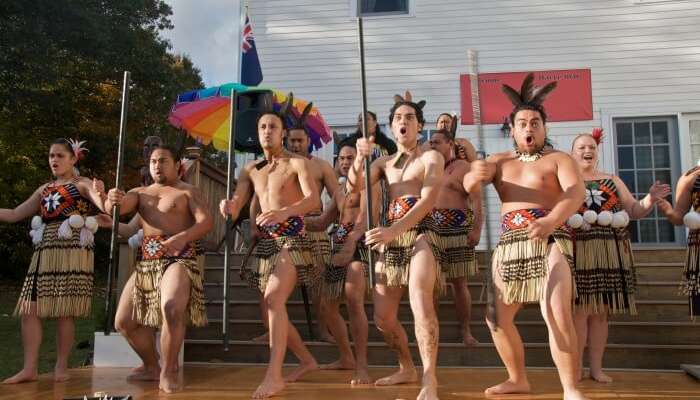 The custom here is super serious, and you need to declare everything that you carry. You need to declare anything and everything from a pack of gummy bears, wood carvings, outdoor gear, and much other stuff. So, read the instructions and laws carefully and sail smoothly.
12. Don't Ignore National Parks For Great Camping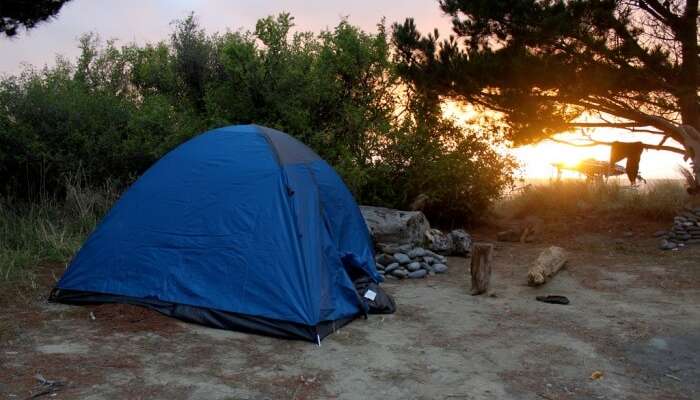 The country is known for its remote areas and previously unexplored tracks as the population are quite sparse and one simply must not miss out on camping. Pretty much any remote site can be used as a camping ground due to lax laws. Renting a campervan is also highly recommended. For those who feel you might stand out traveling around in an RV, don't. You'll have one of the many RVs that are common sites here. Even locals like to travel around in them.
13. Don't Rely Too Much On The Internet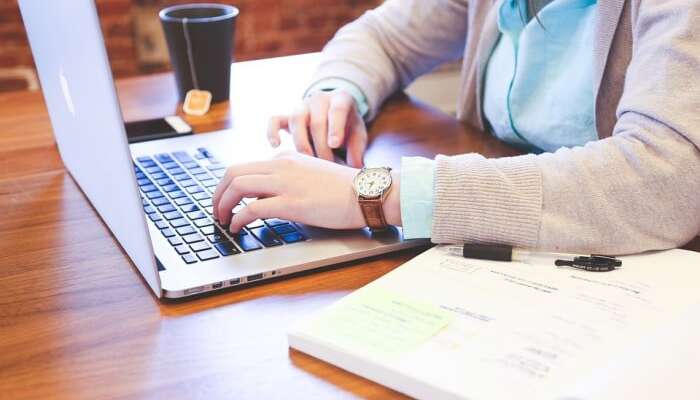 Due to its remoteness, there is not reliable internet here, so don't depend on it. You might get good service in cities, but most of the area is countryside, so ask for directions, have printed maps and carry some cash. Especially on the South Island, the service, even if available is quite slow and not at all reliable. So, be prepared. When here, keep these things in mind and you are sure to have a great time and enjoy your trip immensely.
Further Read: Gold Coast Travel Guide: Know Everything About This Australian Paradise!

We hope you find this list of 13 things not to do in New Zealand handy. Book a trip to New Zealand at the earliest to avail exciting discounts and deals. You'll have the time of your life at this island nation. It has something for everybody. We promise that you won't be disappointed.
Frequently Asked Questions About Things Not To Do In New Zealand
Frequently Asked Questions About Things Not To Do In New Zealand
Still wondering what not to do when visiting New Zealand? Let these common queries help you out:
Q. What should you not wear in New Zealand?
A. It's quite cold in most of the parts of New Zealand, so your summer wardrobe is a strict no-no when you're packing for New Zealand. Some of the things not to bring in New Zealand will include your summer beachwear for sure! Proper jacket, scarves, hats, pullovers, jeans, and even snowshoes are what will help you there.
Q. How long should my vacation in New Zealand last?
A. A duration of 6 to 7 days is ideal to explore all the main tourist spots in New Zealand.
---
Looking To Book An International Honeymoon?
Book memorable honeymoon on TravelTriangle with 650+ verified travel agents for 65+ domestic and international destinations.
---
Comments
comments