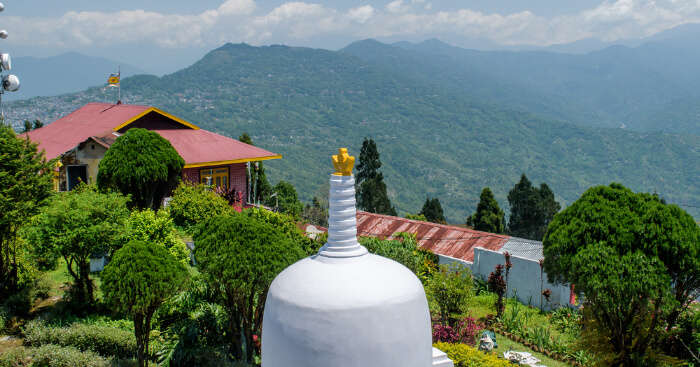 Kalimpong is a sleepy but surreal Buddhist town which is located 50 minutes east of Darjeeling. Known for its panoramic views, Buddhist monasteries, Tibetan handicrafts, Kalimpong is a delight to visit. Apparently the area was ruled by Bhutanese kings and was a forward post of the Bhutanese Army till the 19th century. No wonder the Buddhist influence is so strong here.
If you want to explore a less crowded hill station, then ditch Darjeeling and go to Kalimpong. Here is a list of things to do in Kalimpong that'll keep you busy during your stay.
10 Things To Do In Kalimpong
Pay A Visit To The Spectacular Deolo Hill
See The Most Exotic Flowers In Cactus Nursery
Absorb The Breathtaking Vistas From Durpin Dara Hill
Explore Zong Dog Palri Fo Brang Gompa
Appreciate The Colonial Architecture Of Crockety
Go See The Haunted Morgan House
Seek Blessings At St Teresa's Church
Witness Paper-Making Process At Himalayan Handmade Paper Industry
Witness The Wildlife At Neora Valley National Park
Visit The Lepcha Heritage Museum
1. Pay a visit to the spectacular Deolo Hill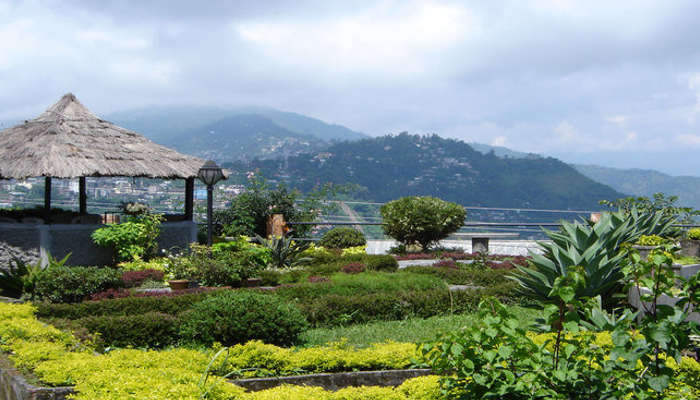 Known as the highest point in the town of Kalimpong, visiting the Deolo Hill is one of the top things to do in Kalimpong, India. Located at a height of 1700 m, this hill has one of the best views of the city. You can see beautiful views of the surrounding valleys, rivers, and villages from here. If youre feeling adventurous, you can also do paragliding, trekking, horse riding etc.
Things to do : in Deolo Hill: trekking, paragliding, horse riding
---
Sikkim-Gangtok-Darjeeling Holiday Packages On TravelTriangle
Visit Sikkim and explore Yumthang valley, Tsomgo Lake, Gangtok, Nathula Pass, and Pelling. Experience peace and tranquility while exploring Buddhist monasteries, snow-capped mountains, and wildlife sanctuaries. Book packages inclusive of airport transfers, cab, resort, sightseeing, and meals.
---
2. See the most exotic flowers in Cactus Nursery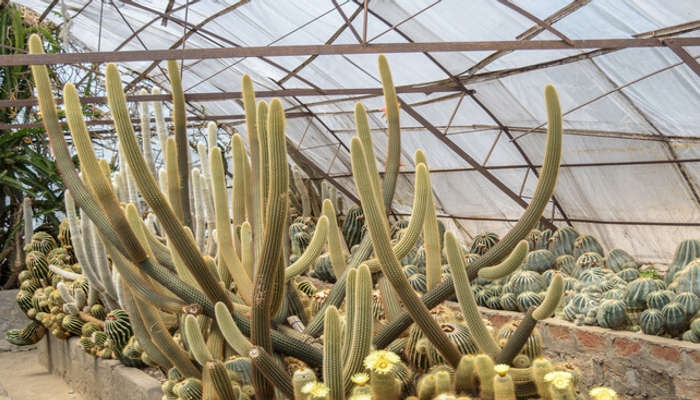 Kalimpong has some of the most beautiful flower species you will ever see. This cactus nursery is one of the largest commercial flower nurseries in Kalimpong. They cultivate beautiful exotic flowers and also export them. The entire complex of this cactus nursery is surrounded by scenic views of hills and exotic colourful flowers.
Thing to do : in Kalimpong: buy flowers, walk around the nursery
Suggested Read: 13 Gorgeous Homestays In North East India That'll Transport You To Another World
3. Absorb the breathtaking vistas from Durpin Dara Hill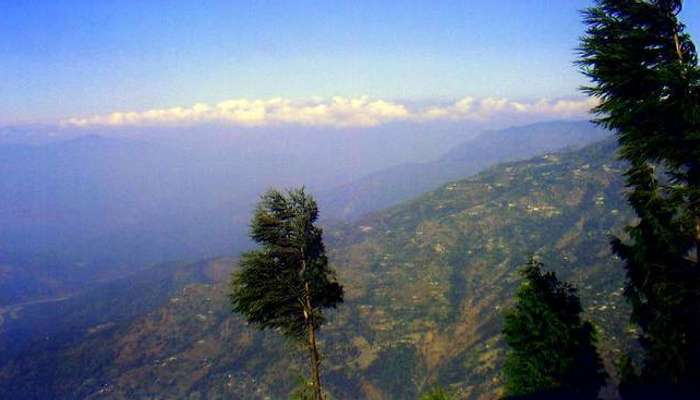 This hill is where Dr. Grahams home is located and it is a major education center in Kalimpong. This place was established in the 1900s by Sir Anderson Graham of England. The entire complex is spread over an area of 550 acres. They offer many educational and vocational courses in farming, baking, dairy management, clothing. You can go here not only to visit the house but also to see the panoramic view of Kalimpong. You will be able to see the snow-clad Himalayan ranges of West Sikkim, the Teesta river, and its valleys.
Things to do : around Kalimpong: Visit Dr. Grahams home, walk around the hill, trekking
4. Explore Zong Dog Palri Fo Brang Gompa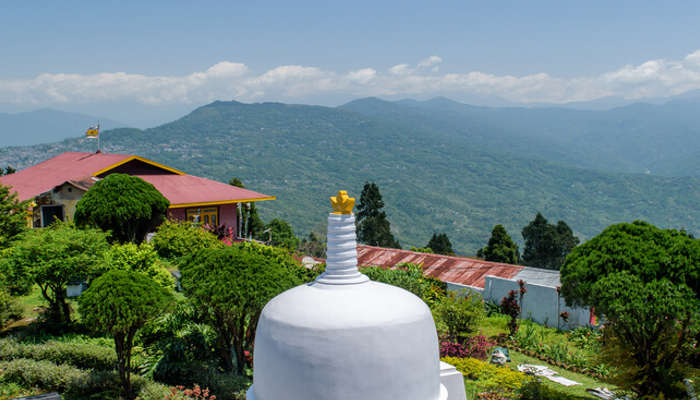 This is an ancient Buddhist monastery which was built in 1975 under the guidance of Dalai Lama. This monastery is a fine sample of Buddhist architecture and an important site for Buddhists. It houses close to 110 published texts on Buddhism. One can also witness the amazing view of the Himalayas from there.
Things to do : visit the monastery, see the Himalayas
Suggested Read:33 Hill Stations Near Delhi For A Peaceful Getaway
5. Appreciate the colonial architecture of Crockety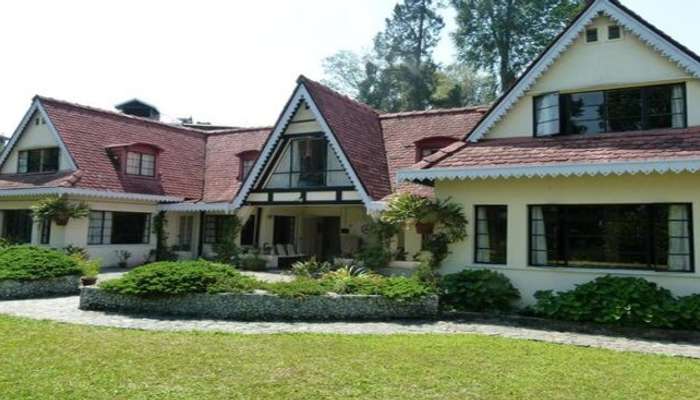 A cute little British cottage, this place is situated 50 km from Darjeeling and was built during colonial times in India. A true architectural marvel, thanks to the British style building, this place receives tourists throughout the year. If you love photography, then this is a must visit just because of its old colonial world charm. During the early 1900s, Crockety house used to function as a trade point and was a hub of wool merchants coming from various parts of the world.
Things to do : photography, explore the cottage, explore the gardens
Suggested Read: Singalila National Park: Home To The Red Pandas & West Bengal's Highest Peak
6. Go see the haunted Morgan House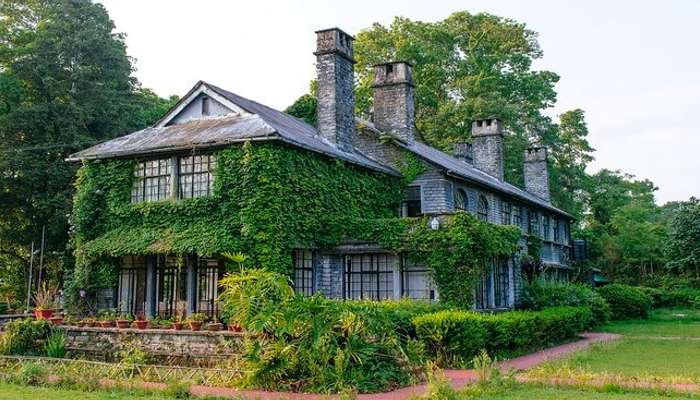 Remember some of the fairy tale houses you used to dream about- Well, now you can see one! This old colonial house was made by Mr. and Mrs. Morgan in the 1930s and is a great example of the Colonial architecture. It has some spooky stories attached to it and it is called haunted. So paying a visit to this house can be one of the best activities in Kalimpong. This cute cottage lies right in the lap of nature. The surrounding landscape of gently undulating hillocks and beautiful coniferous trees make it an enchanting destination worthy of a visit.
7. Seek Blessings At St Teresa's Church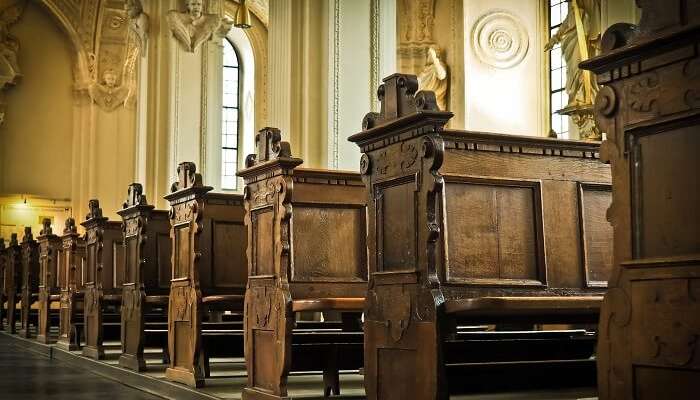 This beautiful church was built in 1929 by Swiss Jesuits which has stunning designs from a Bhutanese gompa. The carvings resemble the Tashi tagye which are the auspicious symbols of Himalayan Buddhism. You can visit the church to seek blessings and solitude.
Things to do: attend church services, marvel at the architecture
Suggested Read: Jigme Dorji National Park: The Abode Of Snow Leopards And Bengal Tigers
8. Witness Paper-Making Process At Himalayan Handmade Paper Industry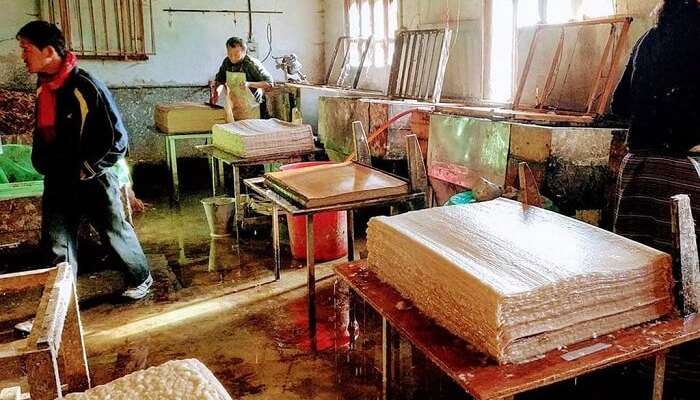 Learn about the traditional paper-making process by attending a small workshop at the Himalayan handmade paper industry. Learn the different stages of the papermaking process from boiling and pulping of the local daphne bush to sifting, pressing and drying. You can purchase notebooks and cards at the end of the process.
Things to do: attend the papermaking workshop
9. Witness The Wildlife At Neora Valley National Park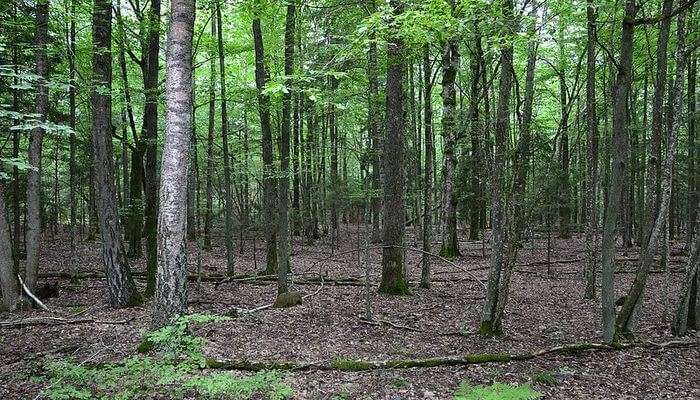 This national park is home to several species like Red pandas, leopard cats and several species of woodpeckers, owls, pigeons, eagles, warblers and finches. You can indulge in many activities here like bird watching, jeep safari or simply relaxing amidst the lush greenery.
Things to do: Bird watching, Jeep safari
Suggested Read: Paragliding In Sikkim: 6 Spots Where You Should Definitely Try Out This Thrilling Activity
10. Visit The Lepcha Heritage Museum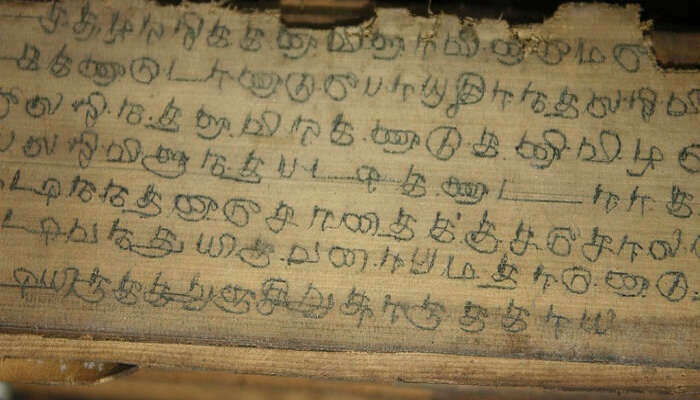 Explore the hidden treasures of the marvelous collection of Lepcha treasures that includes several myths, religious texts and sacred porcupine quill hats and old pangolin skins. The rustic and antique items could be a gem well explored.
Things to do: Go on a heritage tour of the museum
Further Read:15 Secrets Of North East India Locals Have Been Keeping To Themselves
Kalimpong is an all-year-round destination that caters to all kinds of tourists. If you want to have some peace, then there's no better place than to visit Kalimpong! Make sure you mark these things to do in Kalimpong on your trip to West Bengal.
Frequently Asked Question About Things To Do In Kalimpong
Q. Why is Kalimpong famous?
A. Kalimpong is a famous hill station in West Bengal primarily because it used to be the gateway for trade between Britain and India during the British era. It is also famous owing to the several avenues for adventure in the region.
Q. Can you see Kanchenjunga from Kalimpong?
A. Yes, you can see Kanchenjunga from Kalimpong. If you climb the Deolo Hills, you will get a marvellous view of the Kanchenjunga range towards the north. You will also get a sweeping gaze of the hills in Sikkim, Relli valley, and the Teesta river.
Q. What can I buy in Kalimpong?
A. You can buy a range of exciting things in Kalimpong, like cheese, noodles, handicrafts, embroidered items such as purses and bags, Tibetan jewelry, artefacts, and more.
Q. Does Kalimpong have snow?
A. The winter season in Kalimpong lasts from December to February. There is a very low chance of snowfall in the region. It rains during the winter season. It receives 1.2 inches of rainfall in February and 0.2 inches of rain in December.
Q. Is Kalimpong worth visiting?
A. If you're planning a tour of Darjeeling or Sikkim, then you should definitely add Kalimpong to your travel itinerary. There are a myriad of exciting things you can do here, like paragliding in Kalimpong and climbing Deolo Hill to take in the scenic views of the mountains.
Q. Can I buy land in Kalimpong?
A. There is no restriction on outsiders vis-a-vis buying land in Kalimpong or Darjeeling. It is a prime place to buy properties owing to the rich, fertile land.
Q. What is the best time to visit Kalimpong?
A. The best time to visit Kalimpong is either March to May or September to November. Having said that, the weather is pleasant throughout the year. It is a year-round destination and you can visit it whenever you please.
Looking To Book A Holiday Package?
Book memorable holidays on TravelTriangle with 650+ verified travel agents for 65+ domestic and international destinations.
People also read:
Darjeeling markets Places to visit in Kalimpong Things to do in Darjeeling
Comments
comments