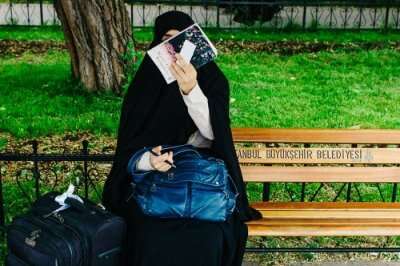 People usually talk about what all you SHOULD DO on your tour and forget about informing others what they SHOULDN'T DO, which, believe us, is more important that the former. Some handy tips and travel warnings on what you shouldn't engage in when you travel can either save you the embarrassment or just provide you a more fulfilling experience than you expected.
1. DON'T dine near a major tourist spot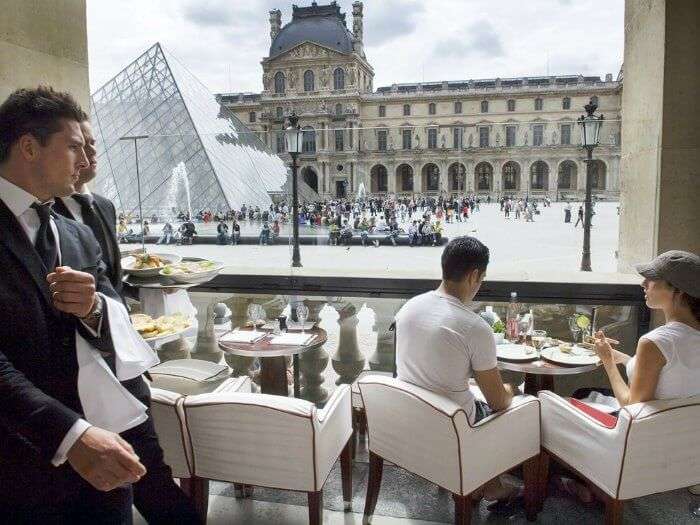 Image Source
If you really want a taste of the city's delicious, popular local cuisine, never eat at restaurants and diners sitting near tourist attractions. It's only after they've lured you in with grand interiors and a promise of the finest dining experience in the city will you realise that their hideously overpriced food is only half as good as the real deal.
2. DON'T book your holiday too early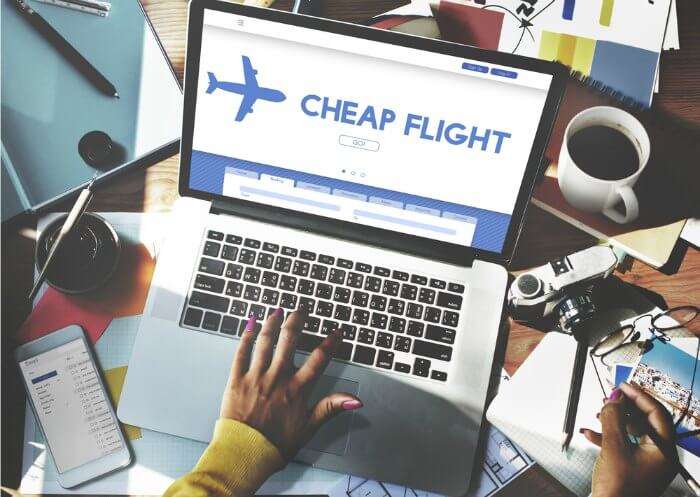 Image Source
It feels good to be an early bird. But waiting for the opportune moment (read deals) can save you a lot of money. Buy flight tickets only 3 to 4 months before your trip when they are likely at their cheapest. Going on a cruise? Wait until the very last minute. Agencies offer brilliant last minute offers to fill cruises & group tours, as they won't leave with half full boats and buses.
3. DON'T be ignorant of your body language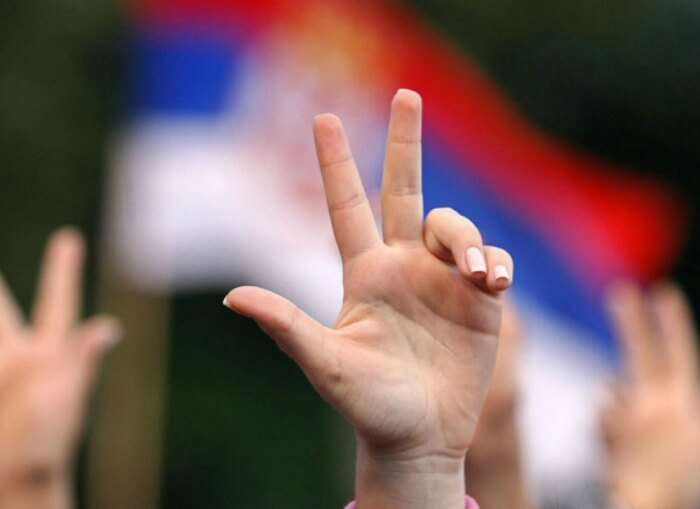 Image Source
This is something you really need to watch out for, not just because it'll get you into trouble if you don't and make you the perpetrator of an abrupt mass agitation, but because it's usually difficult to control as we generally do it out of habit without realising. We've listed for you some countries and what kind of signs and symbols you use there could have you kicked out:
Croatia: Don't raise your thumb, middle, & index finger all at once or people will think you're a Serbian Nationalist.
Japan: Don't call a local you meet by their first name and don't tip.
Turkey: Don't pick your teeth or blow your nose in public places like restaurants and bars.
Iran, Bangladesh, Turkey: Don't show the 'thumbs up' sign.
Indonesia: Don't use your left hand for important tasks like shaking hands and accepting presents.
Buddhist countries: Don't touch anyone's head.
4. DON'T strike off hostels from your list of accommodation options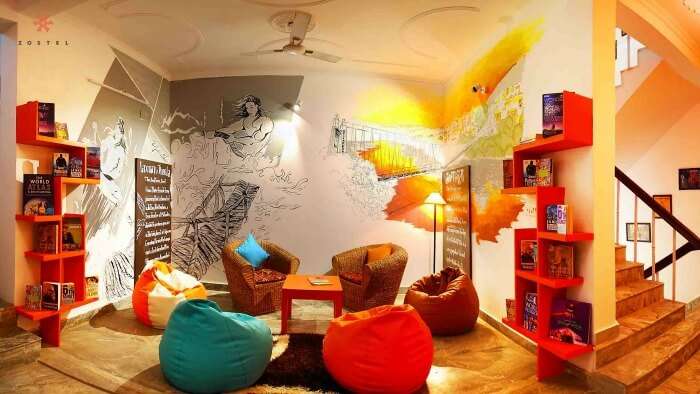 Image Source
Against all stereotypes, hostels are actually very clean, hygienic and equipped with facilities that even most hotels don't have. Hostels aren't just incredibly affordable accommodation options, but also boast of stylish living with services like free Wifi, laundry, games, dorm rooms, pools, bunk beds, kitchen spaces and even rooftop gardens.
Must Read: The Best Backpacker Hostels In India: Traveling On A Budget
5. DON'T waste time just to save a few bucks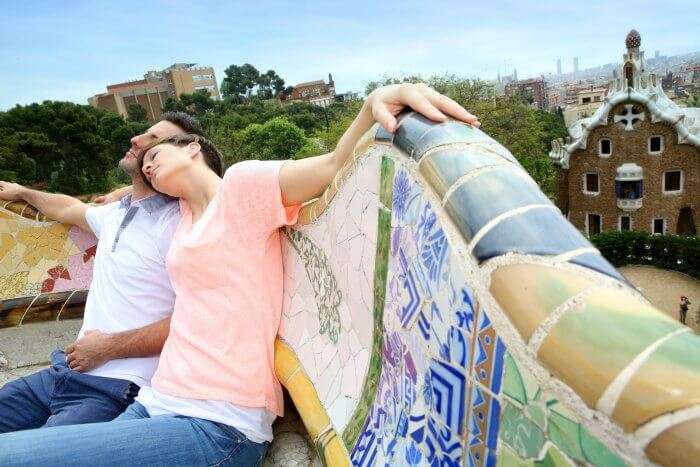 It might seem convenient to cover distances on foot and save money, but it's not worth it since you'll be losing time that you could otherwise have invested in checking out another attraction in the city. Traveling smart is essential, but not at the cost of losing out on good experiences and arriving everywhere tired and frustrated.
6. DON'T be afraid to go off the beaten track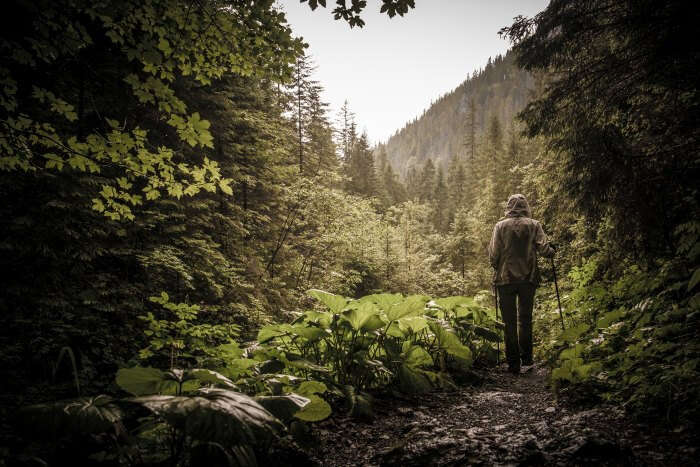 Don't limit yourself to the confines of your hotel room and crowded tourist spots. Also venture out to more promising places, like a village, a town, or that small cafe down the street. Do your research, talk to locals, or simply ask other travelers who've been to the same country about the offbeat (and totally safe) places you could visit. You could set off to a hidden waterfall, go trekking in a jungle, or sail away to an uninhabited island. Explore the unexplored, and trust us, it'll turn out to be more enriching than any monument or museum you visit.
7. DON'T limit your travel search to only popular travel portals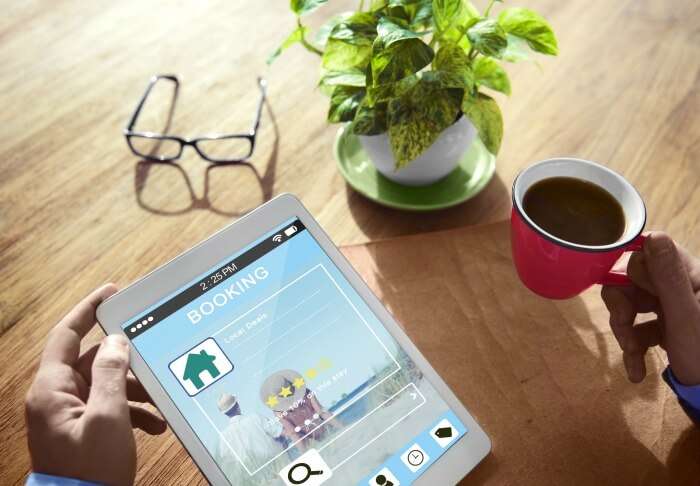 Don't merely keep staring at websites of the big players in Travel as that will cut down on your chances to find a good deal. They are not the only answer to all your trip planning concerns (package, hotel, and flight booking). Expand your horizons and check out domains that are flourishing in the market even if they aren't that popular yet. You're likely to find awesome deals and offers on such portals as compared to the biggies.
8. DON'T be addicted to your smart phones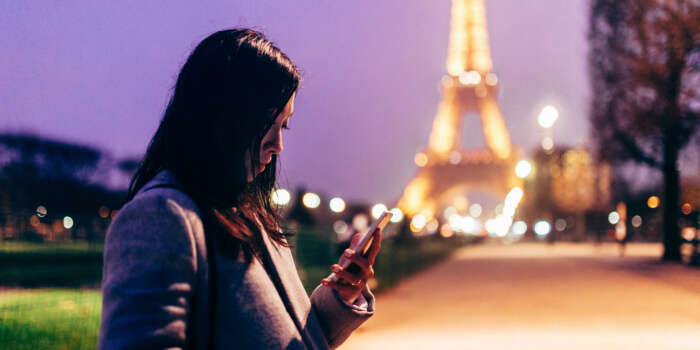 Image Source
You're on a vacation for Heaven's sake. Leave the constant urge to check your phone behind or you'll not be able to enjoy where you currently are. Social Media check-ins, chats, and your office chores can wait. The only kind of technology you should include in your packing list are your travel gadgets, like camera and charger adapter.
Also Read: Tourist VS Traveler: Find Out Which One Describes You The Best!
9. DON'T take pictures of people without their permission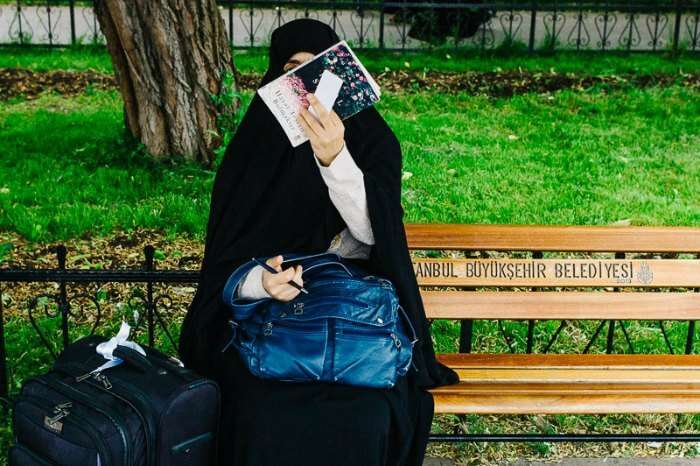 Image Source
Travelers have repeatedly come across such travel warnings, but still engage in these acts. You might think it is cool to take candid pictures (and videos) of people and tag it as 'Street Photography', but the subject in your frame may or may not approve of it. Always be sensitive to what situation you and the person is in and always ASK FIRST. It's never worth getting into trouble with locals when you're miles away from your city or country.
---
Planning your holiday but confused about where to go? These travel stories help you find your best trip ever!
Real travel stories. Real stays. Handy tips to help you make the right choice.
---
10. DON'T commute by cabs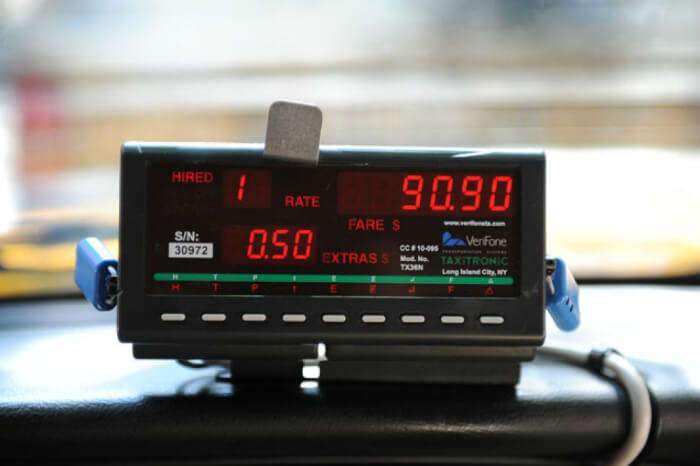 Image Source
Use public transportation as much as possible. Avoid taking taxis as they will always overcharge since you'll have 'tourist' written all over your face.
11. DON'T let your phone roam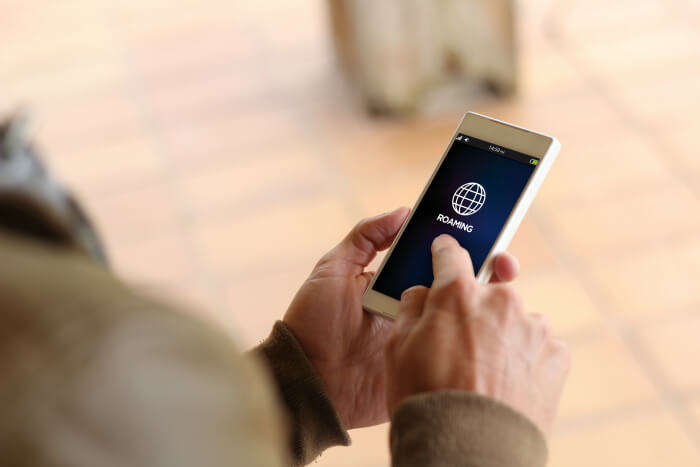 We simply turn on data roaming abroad for simple, short requirements and don't realise we have incurred monumental data charges until we are back home and have the bill in our hands. In order to avoid that, either contact your network provider for an overseas plan before you leave or only use the free Wifi that your hotel provides.
Tip: It's not really an issue locating free Wifi these days. While Starbucks & McDonald's almost always have free Wifi, you might also find it in many smaller coffee shops and public parks at the destination you've visiting!
12. DON'T take your safety for granted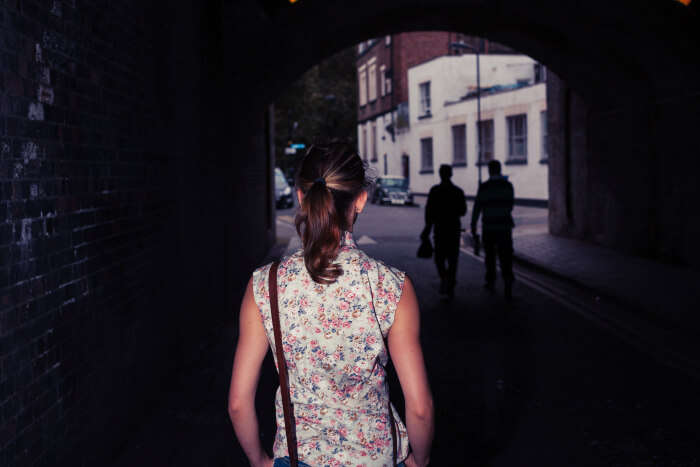 Travelers usually tend to overlook safety concerns when they are in unknown countries, not realising it can get them into trouble in the most unexpected of situations and places. For instance, one must not walk alone after dark even in countries tagged as 'safe' and 'friendly', stay in a hotel without checking its reviews beforehand, consult a map in public, appear lost in unknown places and ask hundreds of people for directions.
Suggested Read: 30 Travel Hacks You Must Know If Just-The-Girls Trip Is On Your Mind
13. DON'T pay banks any foreign-transaction-fees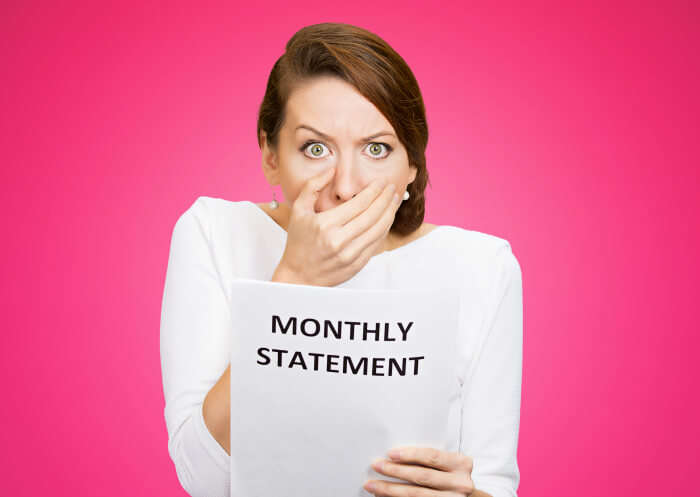 Always use credit cards or ATM cards that don't demand foreign transaction fees and other surcharges when you are overseas.
14. DON'T dress immodestly and disrespectfully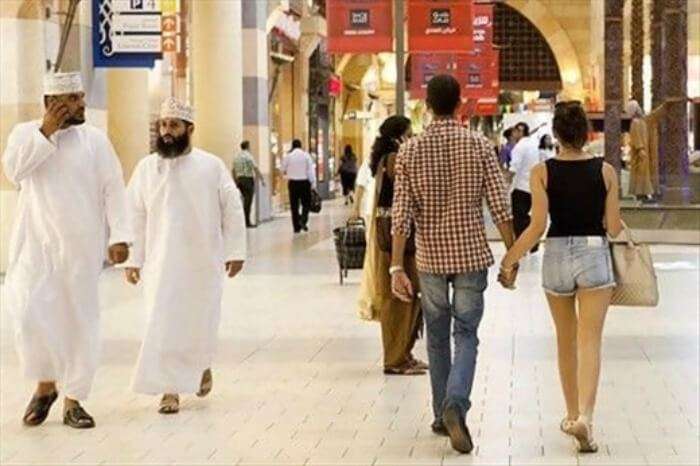 Image Source
There are strict laws for dressing in the Middle East, the South East Asian countries and Islamic countries. Always be aware of the dressing norms of the country you're visiting. Dressing immodestly and engaging in public display of affection in various nations can get you in nasty situations with the local authorities. Also, always be aware of the dress code in religious sanctums like Hindu & Buddhist temples, mosques, and churches. To be on the same side, always have a scarf or stole in your travel checklist.
Tip: While you're supposed to cover your head before entering a Hindu temple or 'Gurudwara', Buddhist temples, on the other hand, may not allow you in if you do!
15. DON'T forget to get travel insurance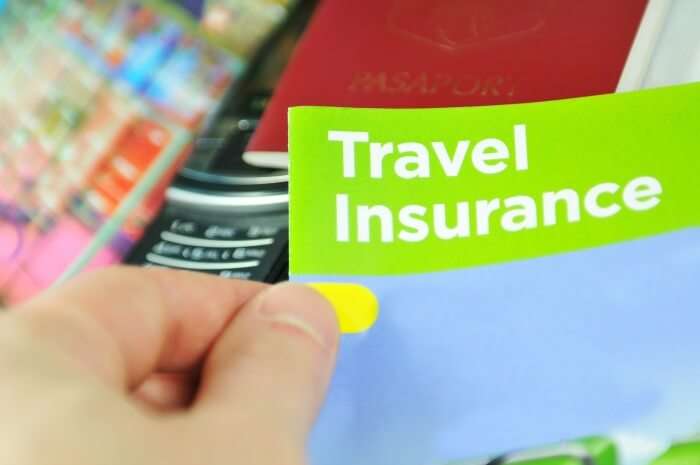 You're venturing out into the unknown where anything can happen to you. From injuries to thefts to natural disasters, anything can disrupt your trip and add unnecessary costs to the troubles you're already facing. Getting insured protects you from the ultra high costs you'd otherwise have incurred in your mishappenings abroad.
16. DON'T exchange your currency at the airport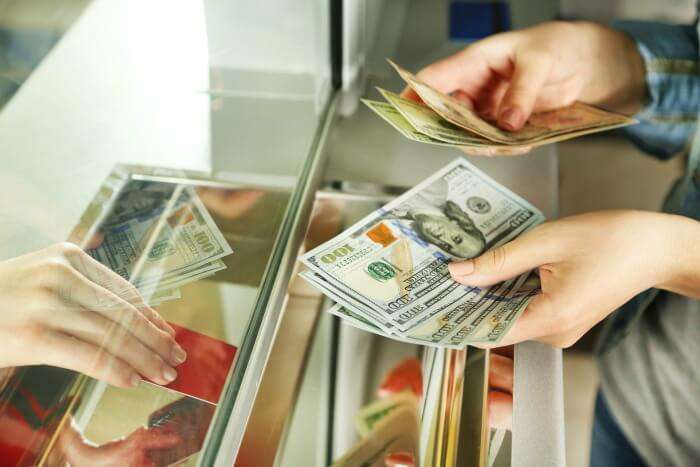 The currency exchange centres of airports will give you the worst exchange rates. It's always better to use an ATM card, or a credit card, or the currency exchange shops in the markets.
Got anything to add to this 'DO NOT' travel list? Pop them in the comments below and share this with other globetrotters to help them plan and execute their travel plans better.
Further Read: Things You Ought To Know Before Traveling #PackingHacksIncluded
---
Looking To Book A Holiday Package?
Book memorable holidays on TravelTriangle with 650+ verified travel agents for 65+ domestic and international destinations.
---