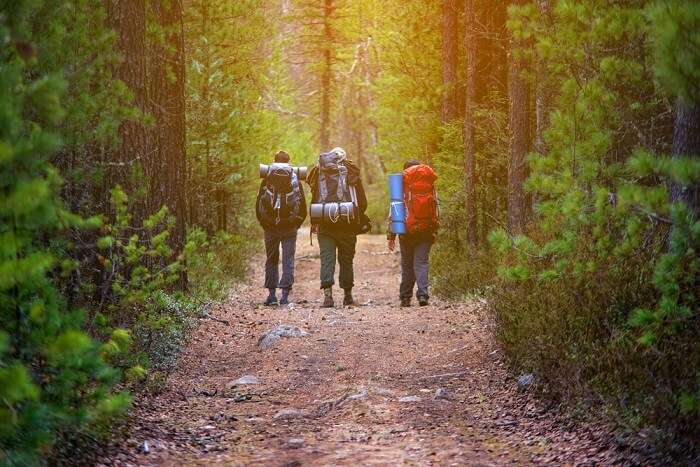 There are plenty of adventurous things more to Melbourne than its delicious bakeries, trendy bars, and burgeoning live music view. Beyond the town, you will discover magnificent hiking trails in Melbourne just waiting to be traversed. Those who are eager to have an adventurous hiking trip and looking for the best places for trekking in Melbourne for them we have picked some most remarkable choices for the trekkers of all levels.
Trekking In Melbourne: 10 Places To Visit
If you desire a trekking trip into the wild, after having deep research on all the possible trekking places in Melbourne, we have picked these all out for trekkers of all ages with both short and long tracks.
1. Werribee Gorge State Park Circuit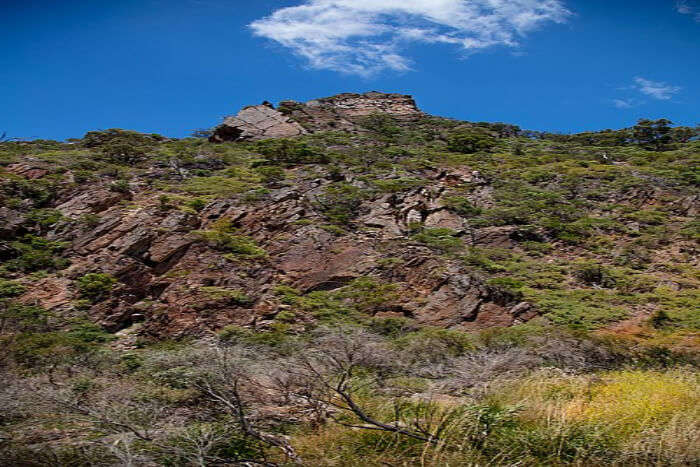 If you are in search of a bit of a challenge, move on a trekking trip to Werribee Gorge State Park circuit. With its mountainous and rocky trails, this is an excellent circuit for enthusiastic bushwalkers and mountain trekkers. This track can become complicated in sections, so only endeavor it if you are ready for a few precipitous hills and wire walking! Your tough work will be remunerated with magnificent landscapes and exotic picnic places.
Track Length: 9.3 Kilometers
Difficulty Level: Medium-Hard
Must Read: 11 Things To Do In Melbourne In Winter For A Perfect Oz Vacay
2. Hanging Rock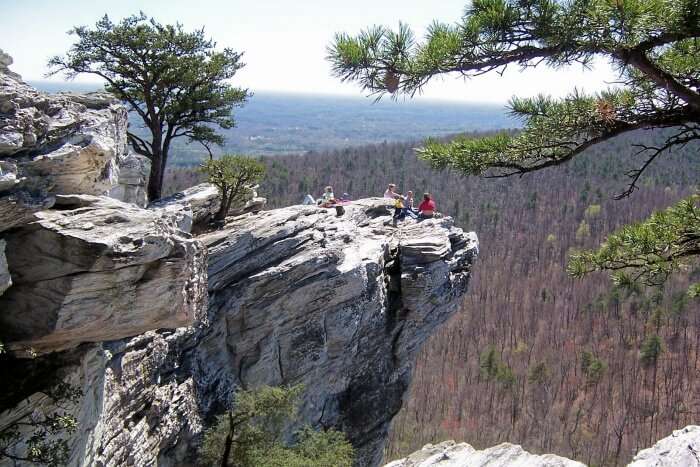 Initially known as Mount Diogenes, you will notice Hanging Rock 70 KMs from north to west of Melbourne. This trace highlights various thrilling rock structures, consisting a fieldstone interrupted between other Hanging Rocks at the main entrance. If you retain an eye out, you will also view an array of magnificent wildlife. This is among the best places for trekking in Melbourne, and once you arrive here, it will be a lifelong experience for you that you will never want to erase from your memory.
Track Length: 2 kilometers
Difficulty Level: Medium
3. Plenty Gorge Park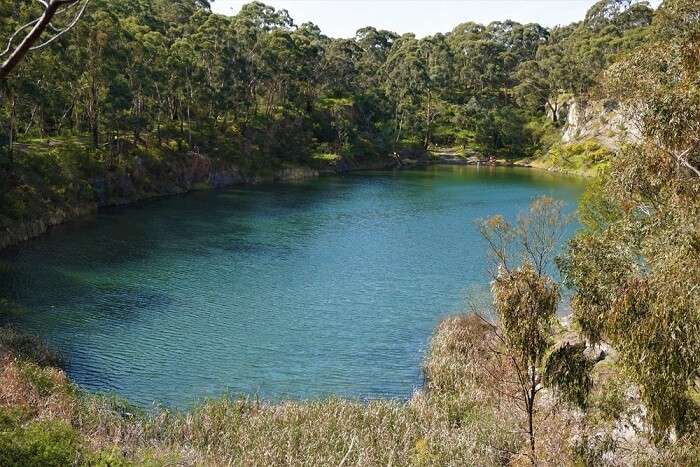 Take a trip north of the town, and it will hardly take an hour to make you reach the Plenty Gorge Park. This esoteric destination is the classic approach to give some moments of your holidays – park your vehicle at the Yellow Gum Recreational Region and move out on the track to feel the pleasure of trekking near Melbourne on a 6-kilometer long trail full of exotic scenes. You will get to view the beauty of nature among various small lakes beside the track to cool off in and a broad species of birdlife that you never even expected to have such existence.
Track Length: 6 Kilometers
Difficulty Level: Easy
Suggested Read: The 19 Best Places To Go Shopping In Melbourne On Your Next Aussie Trip
4. Sherbrooke Falls Trail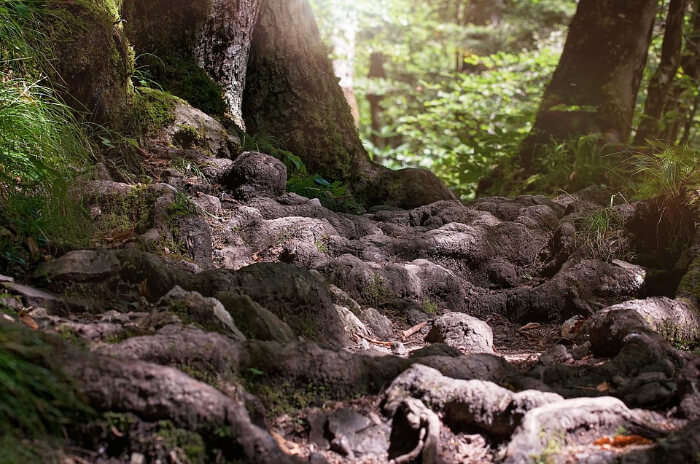 Move an hour out of the Melbourne CBD to experience the pleasure of being here at the beautiful Sherbrooke Falls trail. This track is the perfect place for the beginners who are looking for the trekking places in Melbourne to begin their adventure in trekking. The flat trail leads you through gorgeous ferns continuously till you enter the amicable Sherbrooke Falls. It's the most classic approach to leave for the day in hunt of peace and beauty of nature.
Track Length: 1.2 Kilometers
Difficulty Level: Easy
5. Pound Bend River Walk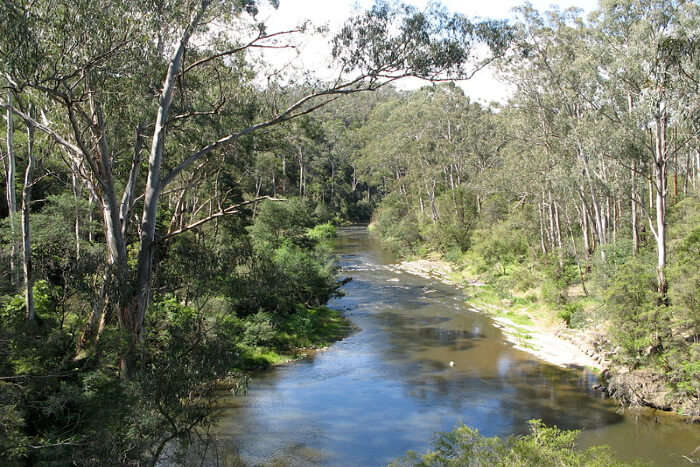 It is only at a driving distance of 30 minutes from the heart of Melbourne. Pound Bend river walk is the classic approach to make your life free from the issues, worries, and tensions that are moving in the mind. This place is among the most peaceful trekking destination for the lovers who dream of visiting a range of birdlife along with a broad range of swimming points and picnic spots that can be noticed along the track while taking the joy of trekking experience in one of the most beautiful trekking destination in Melbourne.
Track Length: 3.5 Kilometers
Difficulty Level: Easy
Suggested Read: Plan A Trip To Australia For An Awesome New Year Party In Melbourne!
6. Organ Pipes National Park Trail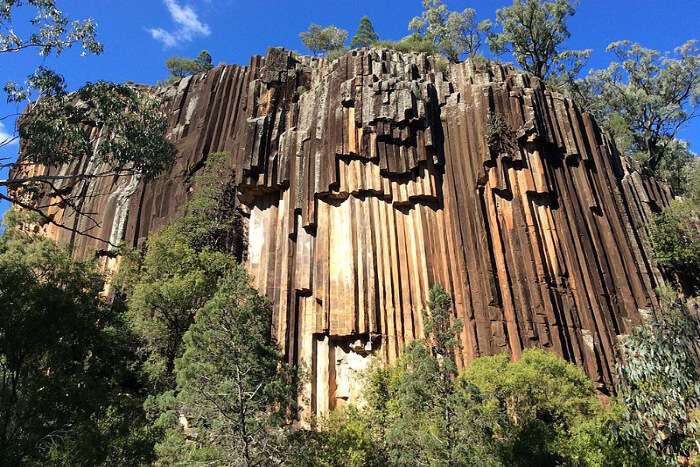 If unique rock structures and beautiful Australian spectacle is the type of adventure you are looking for, start your trekking to Organ Pipes National Park in Australia. A crisp trail leads you to the improbable Organ Pipe configurations that are considered to have been formed by the flow of lava. The basalt columns identified as the Organ Pipes, these are the central peculiarity of the way, but the beauty is not limited to here only, also has the magnificent landscapes of the Keilor Plains beside the route and spring wattle floweret. To reach to the tip of the Pipes, you will require overcoming a steep rise. If you're an initial riser, you surely love to see that the National Park is only accessible to wheels from 8:30 AM to 4:30 PM.
Track Length: 3.1 Kilometers
Difficulty Level: Medium
7. The Beeches Trail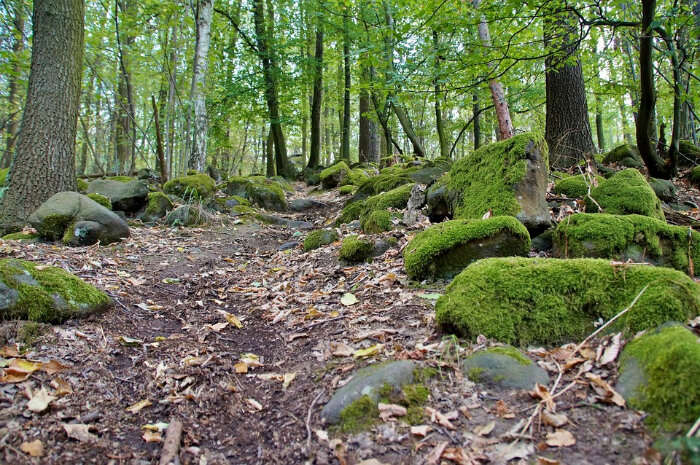 The Beeches Trail is among the best places for trekking in Melbourne; it is just an hour and a half north-east of the town. Passed away in the ancient hills of Marysville, this 4km path is addressed to a breathtaking thick rainforest packed with moss wrapped trees and a rippling river. If you are fortuitous, you might also get a look of a Platypus! This trekking trail in Melbourne is best-suited to all trekking levels.
Track Length: 4 Kilometers
Difficulty Level: Medium
Suggested Read: Best Airports In Melbourne That Are A Perfect Blend Of Stylish Infrastructure & Comfort!
8. 1,000 Steps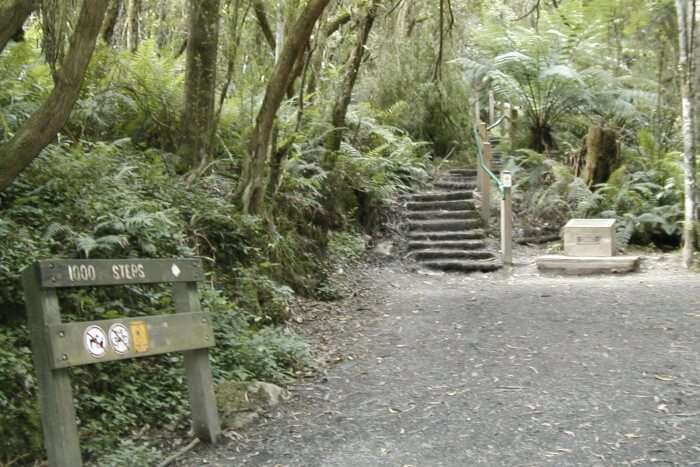 Ferntree Gully's 1,000 Steps track is a few then an hour's rides east of the town. This trekking trail is remembering to the soldier's of Australia on the Kokoda Trail during the Second World War. This trail is a sheer 5km hike, consuming on an average of 2 hours to be finished. The steep inclination of the route is excellent if you're ready to deal with the challenges and provides you with a fragment of insight into the weariness fronted by the Australian soldiers hiking the Kokoda Trail. A lifetime memorable trekking experience can be grabbed from here.
Track Length: 5 Kilometers
Difficulty Level: Medium
9. Two Bays Walking Trail

If you are planning for multi-day trekking in Melbourne, give Two Bays Walking Trail a trail. This magnificent track leads you beside the coastline to Cape Schank from Dromana with lots of pleasant scenes to stay at along the route. You will need on an average 1 to 2 days for successfully trekking the route, so be assured to draw out your pit stays and possess a spot to rest overnight. If you don't desire to continue the late night walk, you can also grab it in parts.
If once you visit here, you will surely want to be here again with all your friends to repeat the marvelous fun that you have experienced while trekking in Melbourne.
Track Length: 26.5 Kilometers
Difficulty Level: Medium
Suggested Read: 5 Water Parks In Melbourne That Will Add More Fun To Your Vacation
10. Bushrangers Bay Trail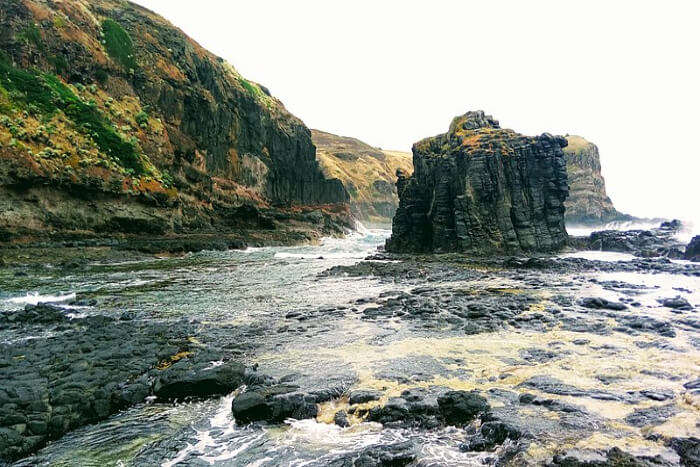 The Bushrangers Bay Trail leads you through stunning coastlines and ragged rocks, ultimately heading to the ancient Cape Schanck lighthouse which is about 150-years old. Just an hour-and-a-half journey towards the south of the town can make you reach this location placed in the Mornington Peninsula. If you are a passionate person with a curiosity to have a look at the sea life existing in various rock pools and determine what a volcanic wedge seems similar. This hiking trip is perfect for people with a good level of fitness – while planning a trip here just be dressed up for slippery coverings.
Track Length: 2.7 Kilometers
Difficulty Level: Easy
Further Read: Top 10 Indian Restaurants In Melbourne For Those Who Miss Desi Flavors In The Foreign Land
So for what are you waiting now, these are the perfect destinations that can charge up your weekend programs. Prepare your suitcase, strap up your footwear and get traveling. Plan your trip to Melbourne for a reviving holiday with your loved ones like never before!
People Also Read:
Trekking In Sydney Trekking In South Africa Trekking In Thailand
---
Looking To Book An International Honeymoon?
Book memorable honeymoon on TravelTriangle with 650+ verified travel agents for 65+ domestic and international destinations.
---