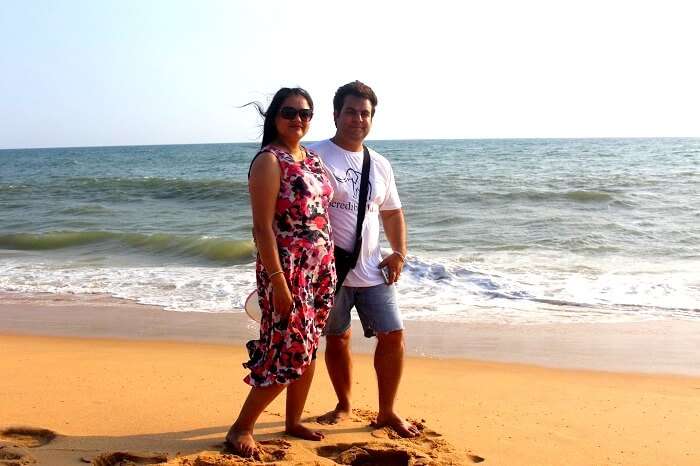 A serene holiday that encapsulated an interesting affair of the far north meeting the beautiful south. Vikrant and his wife traveled all the way from adventurous mountain terrain of Jammu, to the beautiful green landscape of Kerala. Their trip captured the essence of Kerala covering beaches, backwaters, luxurious resorts, and beautiful cities.
Trip Cost: INR 34,500
Trip Duration: 5 nights/6 days
Agent: Hamara Travel
Month of Travel: March 2017
Inclusions: Transfers, accommodation, houseboat meals, houseboat rent, breakfast, and sightseeing
Exclusions: Entry fee, airfare, lunch and dinner in hotels.
Being from Jammu, we had already explored the beautiful places in the North, particularly Kashmir and Himachal. The prospect of going to the far southern reaches of the country was an attractive prospect for us. Another reason for selecting Kerala as a destination was that, we wanted to visit the southernmost point in mainland India, Kanyakumari.
Day 1: Arriving in Cochin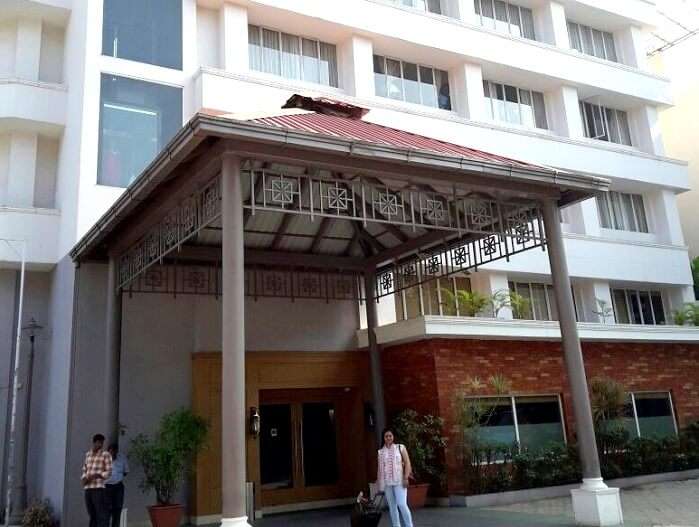 4 Days In Kerala: Best Places To Visit And Amazing Things To Do
As per our travel plan, we arrived in Cochin on the evening of 9th march and were received warmly by Mr. Parshad (the cab driver) who accompanied us on our trip to Kerala.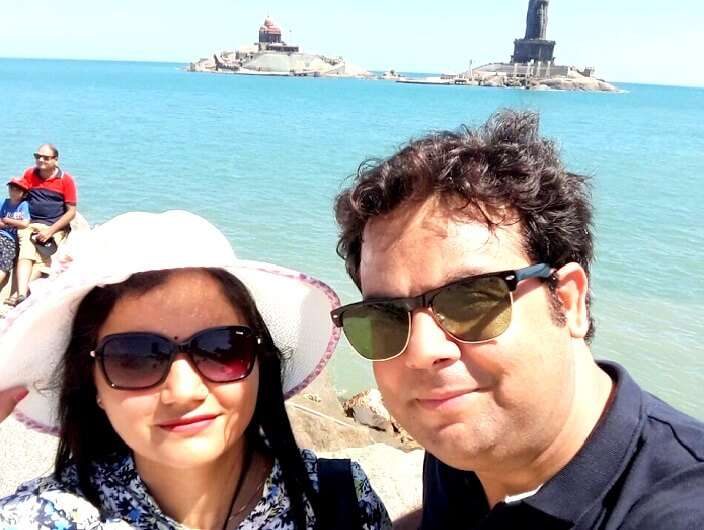 We had made a booking for an overnight stay in Hotel Elite Palazzo. It was one of the best accommodations in the vicinity of the Cochin airport. We had dinner at the hotel and rested for the night.
Day 2: Houseboat tour in Alleppey
The next morning, we had breakfast at the Hotel Elite Palazzo which was fulfilling and delicious. Then, we got on the road at 9 am for the backwaters in Alleppey. It took us around three hours to reach our destination.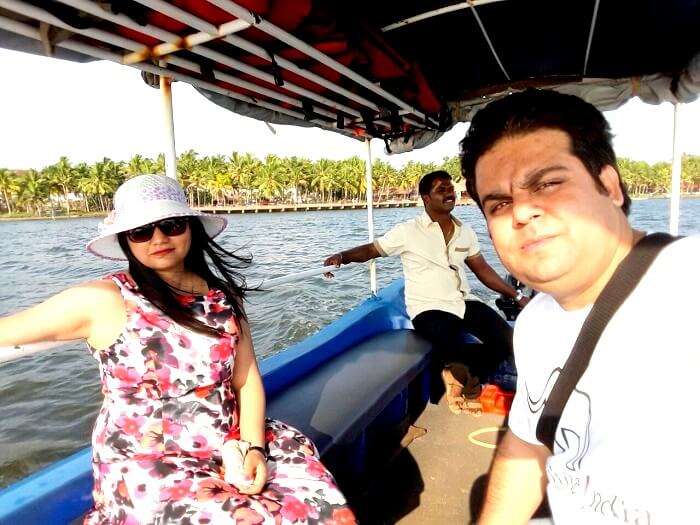 57 Best Places To Visit In Kerala For A Vacation To Remember In 2022!
The good thing about this very day was that, while we enjoyed our ride and sightseeing (churches and beaches) in the gorgeous landscape of Kerala, the backend staff of the cosy houseboat and TravelTriangle kept track of us as we reached easily on the houseboat during the afternoon.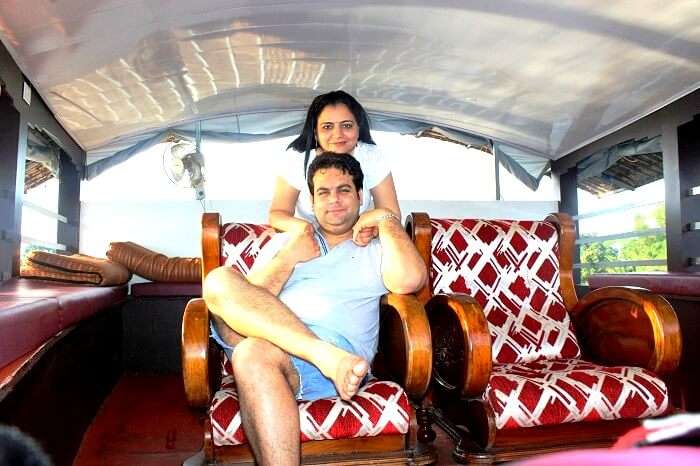 After receiving a warm welcome, they asked us what we would prefer for lunch and as soon as we got on boat, our houseboat cruise began and lunch was served.
15 Wondrous Backwater Resorts In Kerala For A Pampered Holiday In 2022!
The view of backwaters took to our imagination and it was worth a million moments spent in a bustling city. The houseboat staff very polite, courteous, and never halted our cruise.
After the sunset, the boat was docked near a village for the night. Just like that, we spent the first night of our trip to Kerala in a very calm and peaceful rural setting.
Day 3: A relaxing retreat in Alleppey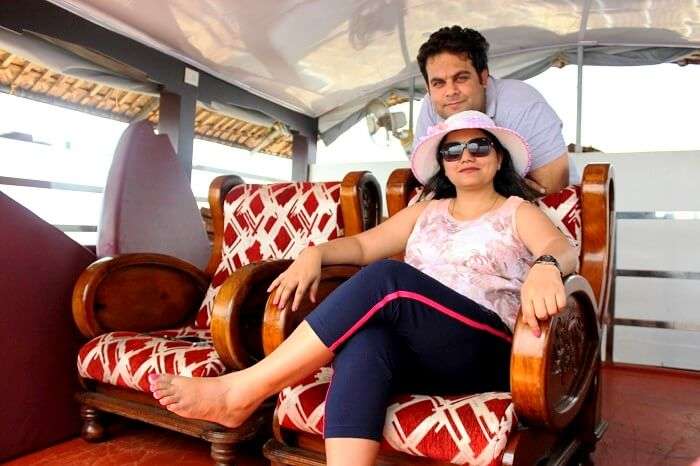 Best Of Shopping In Kerala In 2022: What To Buy And Where
The next morning, we woke up early and enjoyed seeing the sunrise on the boat deck. It was one of the best experiences we had on our trip to Kerala. I would highly recommend this experience to everyone. We also took a small massage in one of the health spa on lakeside.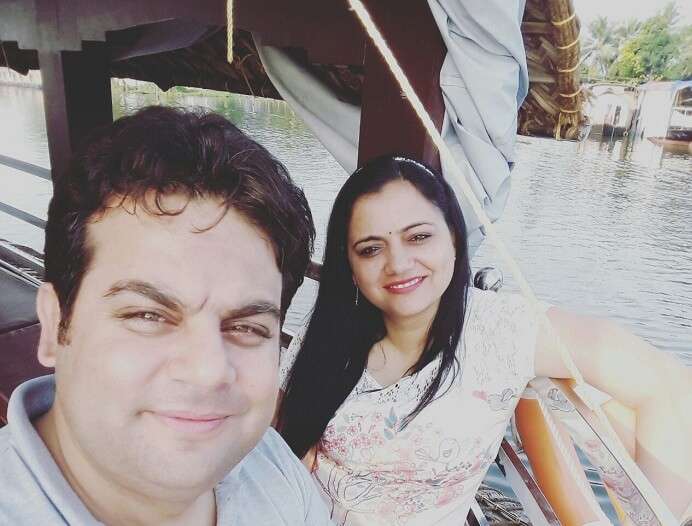 Afterwards, we got off boat with many memories to carry with us for yet another wonderful stay in Alleppey at the Haveli Backwater Resort where we enjoyed best food and ayurvedic treatment spa.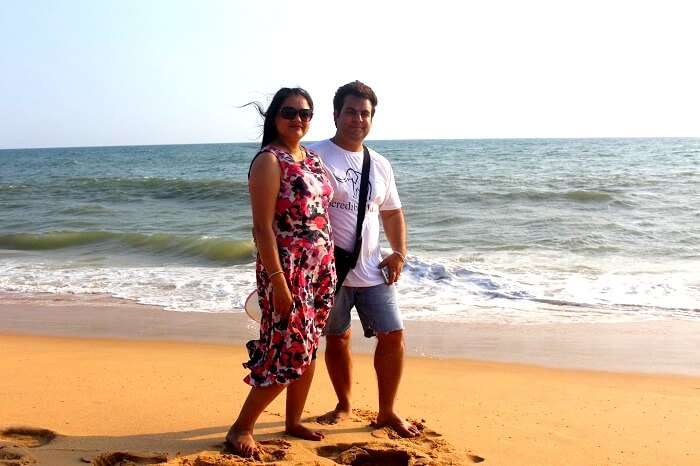 Awesome Places To Visit On A 5 Day Honeymoon In Kerala
After lunch, around 4 pm, we decided to go for a short stroll to the quiet and serene Alleppey beach. Surprisingly, there were not many tourist present at the beach. After all, it's hard to look beyond the magical backwaters in Alleppey.
The room and ambience of the resort was too good for relaxing. The evening passed in slow motion. A good dinner, lots of rest, followed by collapsing in a comfortable bed.
Day 4&5: Sun, beaches, and relaxation in Kerala
Next day, we had breakfast and got ready for the final stop on our trip to Kerala. The ride to Trivandrum was a bit lengthy but with good roads and a comfortable car which TravelTriangle had provided, it was smooth witnessing the wonderful scenery.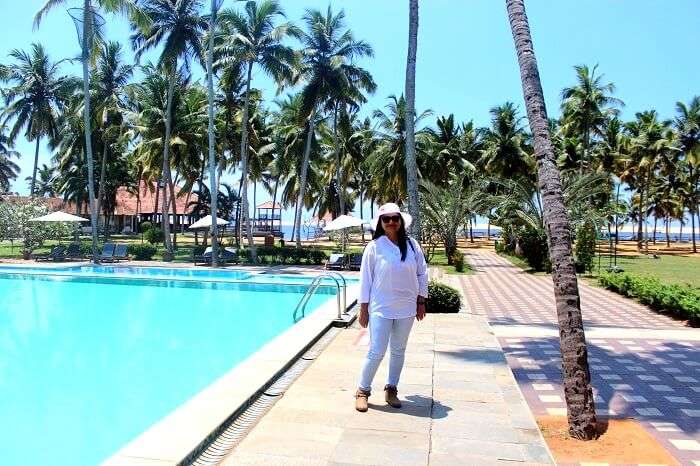 Amazing Places To Visit On A 6D/5N Romantic Trip To Kerala
We had little idea about Estuary Island Resort, but when we landed at the reception of the resort, we were taken in a small boat to land at one of the dream destinations of our trip to Kerala.
This particular resort was a huge property overlooking backwaters and the sea at same time. The beach around this resort was so clean and wonderful that one would like to live here for many days.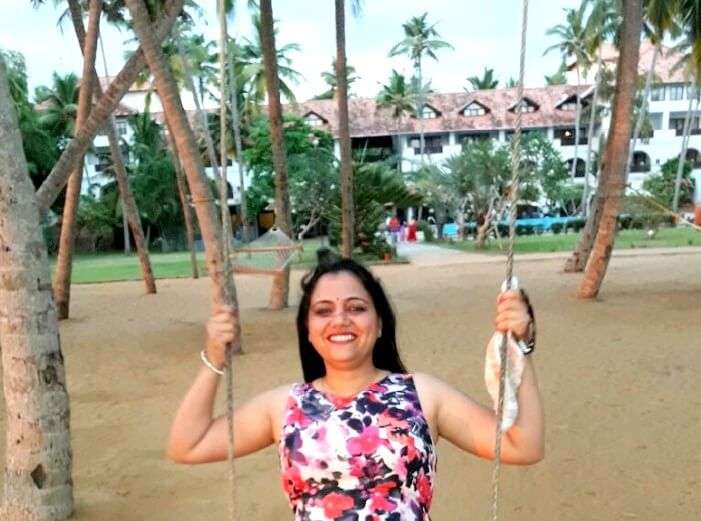 Vivek Surprised His Wife With A Honeymoon Trip To Kerala & It Was More Than Perfect To Kickstart Their Journey
The next day, we took a one day trip to Kanyakumari. We left around 10 am in the morning with our cab and arrived at the most southernmost city of India, Kanyakumari, in three hours.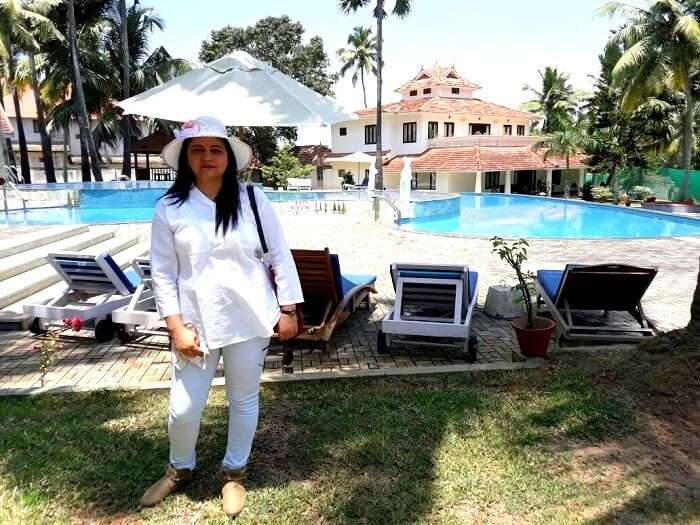 A Couple Who Loves To Travel, Anuj & His Wife Found Their Perfect Paradise On A Trip To Kerala
After lunch, we explored and witness the merging of three major sea bodies at the beach. We felt great and a sense of achievement poured in as we stood at the edge of our country.
We returned to our resort in the evening, and proceeded to relax for the rest of the night. The two day stay at the resort was excellent experience. A special mention to the breakfast, which was the best we had on our trip to Kerala.
Day 6: Bidding farewell to an evergreen paradise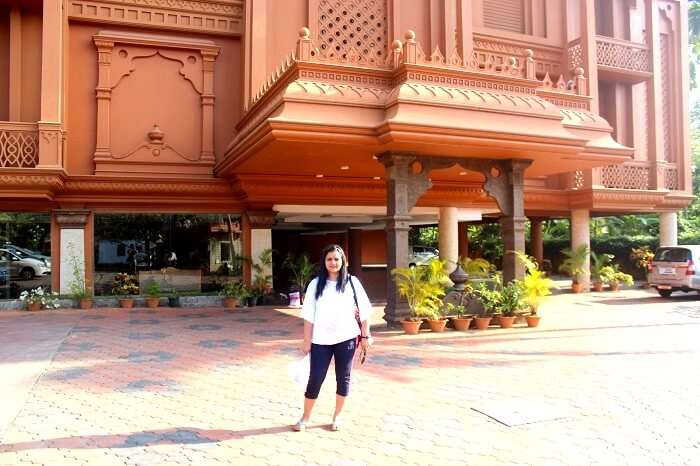 22 Wildlife Sanctuaries In Kerala That Showcase South India's Exotic Fauna & Flora In 2022!
The next day, we checked out of the Island resort in the morning and Mr Prashad (our driver) dropped us at the Thiruvananthapuram airport. We thanked him for his services and leading us to so many beautiful places in Kerala.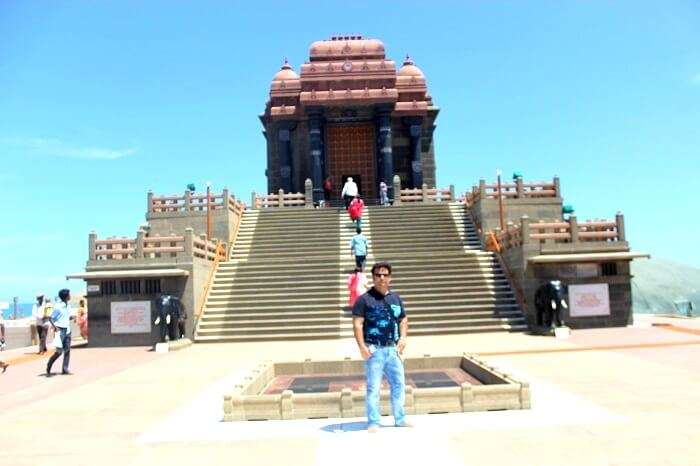 On our trip to Kerala, I realized that no matter how many years go by, the place will continue to be a traveler's paradise blessed by mother nature. Partially, because of the way the local maintained their own cities and villages.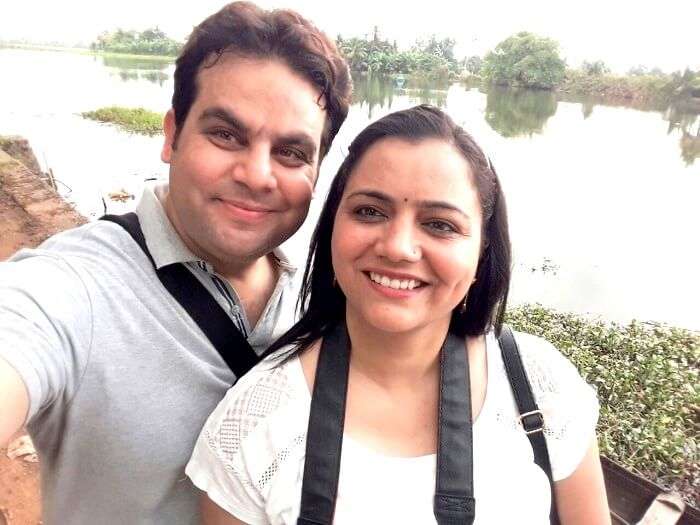 Another reason, we felt enchanted in Kerala was because the people made us truly feel welcome and a part of their land, culture, and tradition.
High Points:
After traveling from a city, boarding straightaway on a houseboat in the serene backwaters was a dramatic transition that felt amazing.
Low Points:
The Elite Palazzo Hotel was a pretty lonely property. Would have liked to stay at a bit more livelier place.
Kerala on your mind? You too can book a similar Kerala tour package with TravelTriangle and relax in the backwaters of Kerala while the nature continues to charm you!
---
Looking To Book A Holiday Package?
Book memorable holidays on TravelTriangle with 650+ verified travel agents for 65+ domestic and international destinations.
---