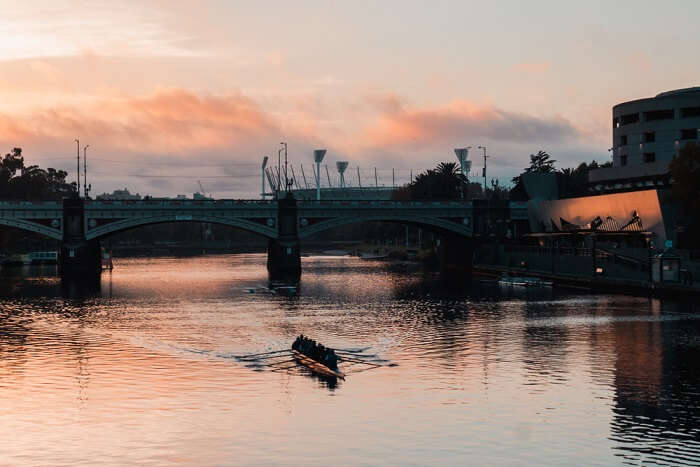 Being the second largest city in Australia and the capital of the state of Victoria, we all expect a lot from Melbourne touristically. And it lives up to our expectations, and exceeds them! Melbourne has an exciting range of activities to offer to its tourists, with its art galleries, botanical gardens and fine dining places. But, did you know about the crazy scene for water sports in Melbourne? Melbourne is the centre point for all things water and fun! Irrespective of whether you are a beginner or a professional, you will find something to do in the city.
10 Best Water Sports In Melbourne
Here is a variety of water activities in Melbourne to choose from to add a dash of adrenaline to your next soothing Australian trip with your loved ones!
1. Scuba Diving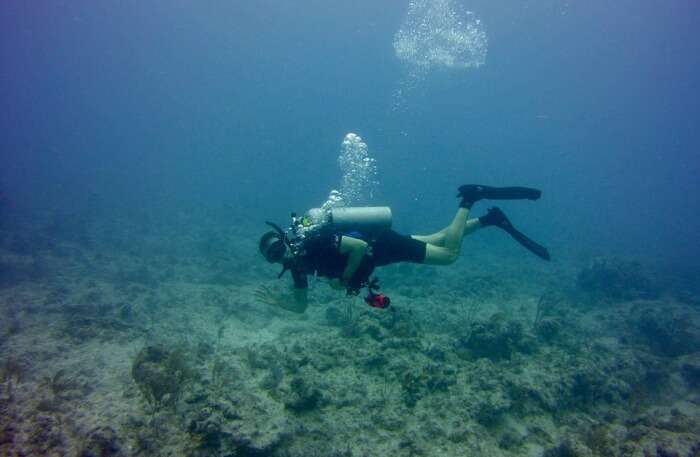 One of the most popular and breathtaking (quite, literally) way to explore the underwater world is by scuba diving. Melbourne has been talked about as a great destination to experience this surreal feeling. The best part is that there are arrangements for beginners to take lessons before actually diving in a pool to ensure that they are comfortable in the water with their gear. Those who are professionals and have their PADI certificates can rent scuba gear to explore the ocean themselves. The best diving spots in Melbourne are located in the outskirts of the town in locations such as Mornington Peninsula. This is one of the most exciting water activities in Melbourne that you definitely have to tick off your bucket list during your time there!
Location: Mornington Peninsula
Average Cost: 8,000 INR
Must Read: 11 Things To Do In Melbourne In Winter 2022 For A Perfect Oz 2022 Vacay
2. Jet Ski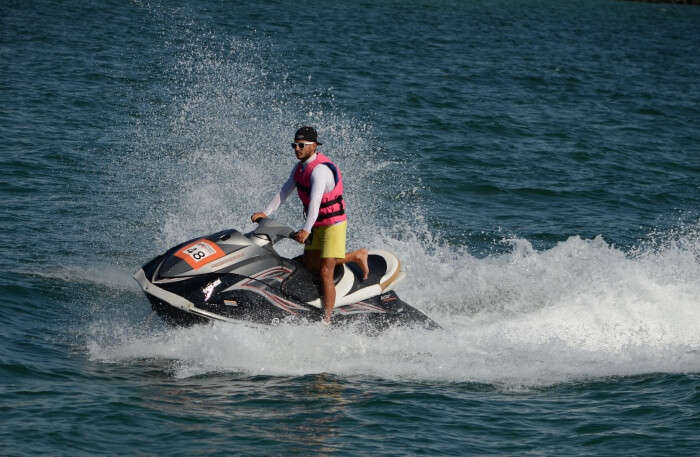 All thrill and no fun makes our vacation boring and to turn things up a notch on the fun element, you should definitely try jet ski! It is a hilarious and exhilarating experience to travel overland on a jet ski. The best part is that there are many companies in Melbourne offering jet ski rentals for an hour upwards. One of the spots that we would recommend, however is Mornington Peninsula owing to the calm waters which make the experience more safer and enjoyable at the same time! We would advise you to go ahead and try this experience once in your lifetime, even if your inner voice advises you against it.
Average Cost: 6000 INR for an hour
Suggested Read: Melbourne In March: Enjoy Your 2022 Vacation At This Australian Paradise!
3. Wakeboarding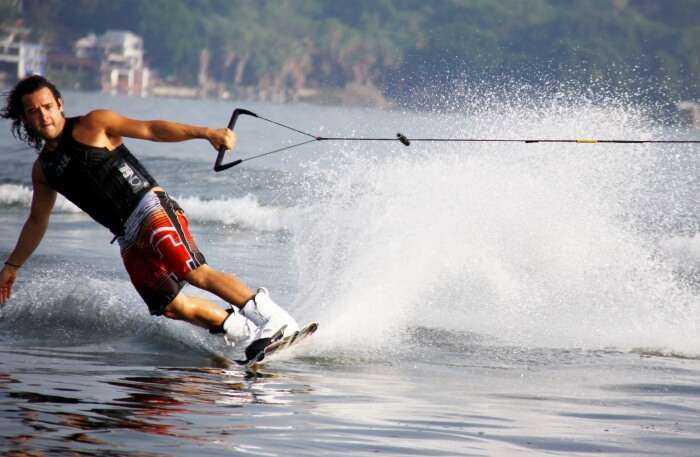 We know that it is not as popular internationally as the activities listed above, or even water skiing and kayaking but it is an incredibly fun experience that you should undertake during your time in Melbourne. After a meagre 15 minutes of wakeboarding, you will be left with an adrenaline rush like no other! However, it is no cake walk and you will require a tremendous amount of balance, focus and strength to be able to pull it off. Don't let the thought of hardwork scare you off, there will be many guides ready to help you every step of the way and they will ensure that you get up on the board in no time. There are many schools from where you can hire a wakesurf board or a ski rope and have a great time in the waters!
Average Cost: NA
Suggested Read: The 19 Best Places To Go Shopping In Melbourne On Your Next Aussie Trip
4. Para-boarding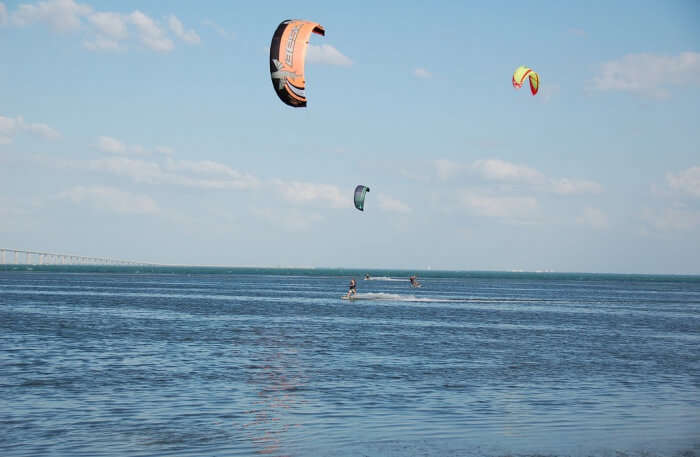 What if we told you there wasan activity that gave you the best of the skies, up high and the water, down below? If you haven't heard of paraboarding before, we should apprise you of the fact that it is a truly hair-rising activity where you start by looking at Melbourne from the skies by parasailing. After a while, the operator takes you to the water and dips you there and you float back to the shore! Only try this one if you have the guts to do because being up in the air is a truly scary experience, especially if you have a fear of heights. There are many boat tours in Melbourne that take you straight to para-boarding locations!
5. Snorkeling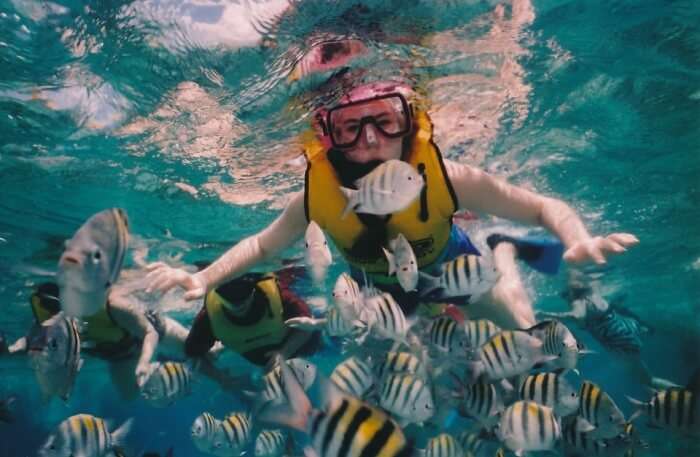 If you feel scuba diving is too much pressure and hard work for you but you still want to look at the exciting marine life underneath, try your hand at snorkeling. There are no locations for snorkeling in the city, but you could always head to the Mornington Peninsula in Melbourne, Australia which has clear waters that are great to explore the underwaters. Many day trips are available that come with a guide, equipment, travelling to the Peninsula back and forth, lunch and life jackets. which are perfect for a spot of underwater exploring.
Average Cost: 6000 INR
Suggested Read: New Year Party In Melbourne: Head To Australia For A Celebration Like Never Before!
6. Kayaking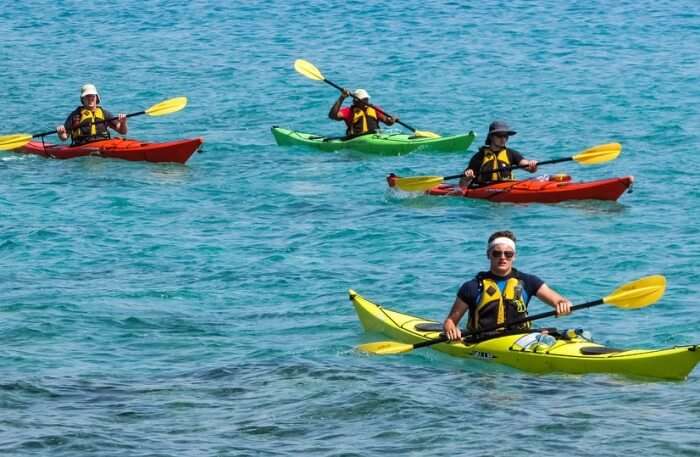 This has to be one of the most exciting water sports in Melbourne, probably because of the Yarra River which is an excellent location to be in a kayak because of the sheltered waters that make it easy, and fun to paddle in. You have the option to rent either a one-person or a two-person kayak and take a trip with a friend. If you are with your partner, make it a romantic time in the waters on a kayak for a memorable time. In fact, one also has the option to book a guided kayak sightseeing tour where one leaves a night for a beautiful adventure under the moonlight. There are too many locations in Melbourne if you want to go Kayaking, and you will find one that is convenient to where you are staying with ease.
Average Cost: NA
7. Paddleboarding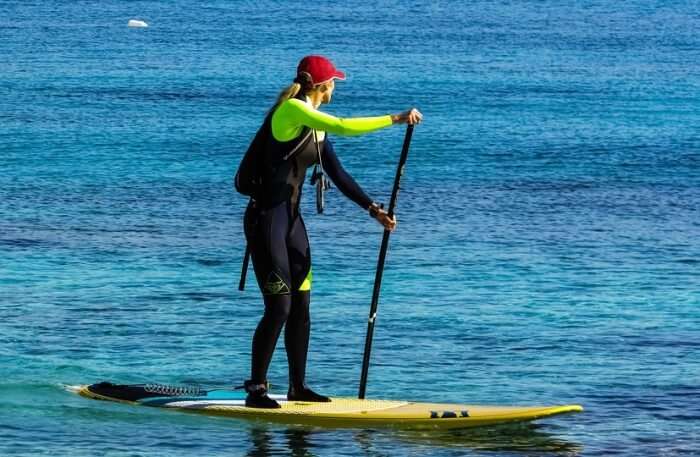 One of the most unique water activities in Melbourne which is growing at a fast rate is paddleboarding. The type that is popular in Melbourne is known as Stand Up Paddle Boarding which is a cross between surf boarding and kayaking and goes back centuries ago to Polynesian times. What makes it so interesting is the increased visibility of aquatic life near you as you stand erect on the boards. One company that offers this sport in Melbourne is SUP Eco Adventures which offers guided tours and is a great opportunity for beginners to try their hands, and feet at something entirely new. This is a great opportunity to workout, and those who are good at yoga will definitely have a great time paddle boarding!
Average Cost: 5000 INR
Suggested Read: 3 Best Airports In Melbourne That Are A Perfect Blend Of Stylish Infrastructure & Comfort!
8. Surfing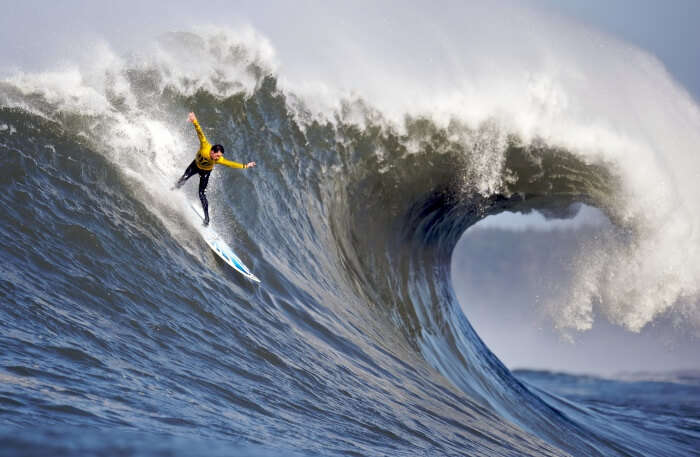 Although it comes way lower in the list, contrary to our expectations; it is the trophy water sport for
Australia. Australia is known for being one of the best destinations in the world for surfing, and Victoria obviously is no exception to this trend. The risky, and exciting waters of the surrounding Bass Strait make surfing here an enjoyable experience. For the most enjoyable experience, head to Mornington Peninsula, a short car ride away from Melbourne a high energy beach with a wide 150 metre wide surf zone. We wouldn't recommend this to beginners though because of the fierce waves, especially when the winds are blowing strong.
Location: Mornington Peninsula
Average Cost: NA
9. Sea Turtle Walk

One of the craziest water activities in Melbourne that you might not be aware of is Sea Turtle Walking! A great activity to be done with your family which is enjoyable is a sea turtle walk, it lets you enjoy wildlife and outdoors. The Sea Turtle Walk Conservancy organises many guided tours during the summer season and these tours let you look at turtles in their natural habitat. There is a high chance that you bump into an elusive nesting loggerhead, and it will ensure that every buck that you paid for the activity is worth it!
Location: Barrier Island Center
Average Cost: 5000 INR
Suggested Read: 5 Best Melbourne Road Trips For An Ultimate Holiday Experience Amid The Scenic Views!
10. Kayak-fishing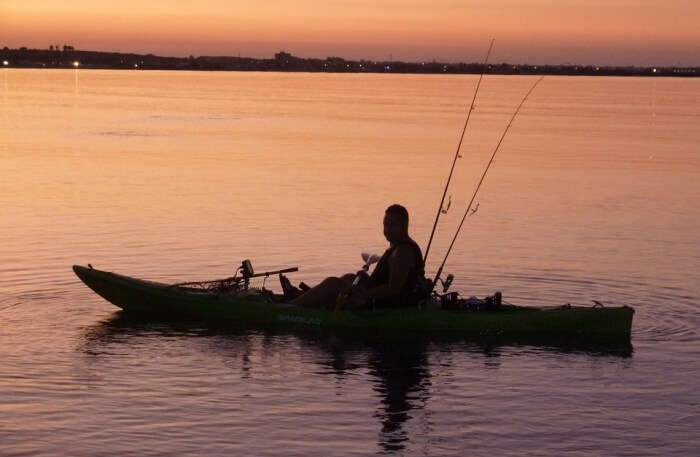 Sitting on the shore and waiting for the fish to get stuck in your hook is old-school! Kayak-fishing is the adventurous present and future of fishing and is available all year-round. Reel Kayak Fishing is one of the most known companies offering guided, inshore fishing trips on kayaks which give you a chance to catch redfish and trophy fish. Irrespective of whether you're experienced or a beginner, this will be a memorable experience. While this might not be as popular as other options, it is definitely one of the most intriguing and slow-paced water sports in Melbourne.
Average Cost: NA
Further Read: Top 10 Indian Restaurants In Melbourne For Those Who Miss Desi Flavors In The Foreign Land
With a range of exciting things to do, especially water sports in Melbourne listed above, we know you cannot resist planning a trip to this wholesome capital! So, what are you waiting for? Plan your trip to Melbourne for an extraordinary vacation with your loved ones!
Frequently Asked Questions About Water Sports In Melbourne
What is Melbourne famous for?
Popularly known as the coffee capital of the world, Melbourne is famous for its diverse culture, amazing street art, sports, and delectable cuisines. Voted as the most liveable city in the world, Melbourne is also an excellent holiday destination.
Which is the best time to visit Melbourne?
If you wish to enjoy a pleasant climate while also avoiding crowds, the shoulder months of March, May, September, and November is the best time of the year to visit Melbourne.
Which are the best places to visit in Melbourne?
The most stunning place to visit in Melbourne are : 1. Waterfronts of Docklands 2. Flinders Street Station 3. The twelve Apostles at Great Ocean Road 4. Peninsula Hot Springs 5. Sovereign Hill Museum
What is the best thing to do in Melbourne?
Some of the fun things to do in Melbourne are: 1. Fly over the city on a hot-air balloon 2. Wildlife Tours at Zoo, Aquarium 3. Have fun-filled Wine Tours and Tasting 4. Enjoy nature and wilderness at Dandenong Ranges 5. Observe the city of Melbourne through the Eureka Skydeck
Are water sports in Melbourne safe?
Yes, water sports in Melbourne are completely safe as they have on-site experts to guide you about the sport. However, you need to follow the guidelines and other necessary measures to avoid mishaps.
Are the waters in Melbourne safe to swim?
Yes, Melbourne water is safe for tourists. The safest place to swim is Warrandyte which is located in Melbourne's north-east. However, you must follow the guidelines strictly.
Which are the most popular watersports in Melbourne?
The most popular watersports in Melbourne are Scuba Diving, Jet Ski, Wakeboarding, Para-boarding, Snorkeling, and Kayaking.
---
Looking To Book An International Honeymoon?
Book memorable honeymoon on TravelTriangle with 650+ verified travel agents for 65+ domestic and international destinations.
---
People Also Read:
Water Sports In Malaysia Water Sports In Sydney Water Sports In Auckland