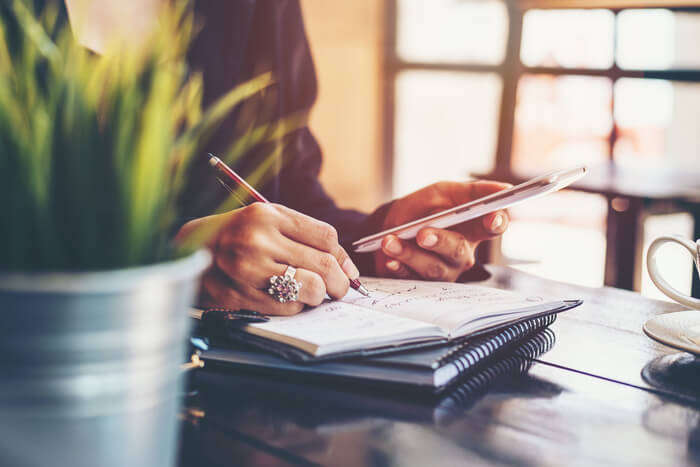 Your wedding is undoubtedly the most important and awaited day of your life. And while it triggers a good amount of adrenaline rush, the responsibility of getting everything organized on time is a constant cause of concern. So, we thought of helping you out with this easy-peasy wedding planning checklist, which would only let you groove with excitement as you keep ticking off all the essentials as per your wedding planning timeline.
Wedding Planning Checklist: 36 Best Tips
Wedding is a special occasion in our lives and we all have our plannings related to this special event. To make things easier, we have divided your wedding preparation checklist into 7 parts on the basis of the months approaching your D-day.
Six To Twelve Months Before The Wedding
This is the checklist you need a year or a half a year before your D-day. This wedding planning checklist 6 months or 12 months before your wedding will prove to be quite helpful if you want to ensure perfection.
1. Deciding Budget
As soon as you finalize the date for the most awaited day of your life, levels of both – anxiety and excitement picks up. And the biggest concern remains to be the budget, at least in most cases. How much to spend, where to spend, and when to spend are some of the questions that need your utmost attention in the initial phase of planning your wedding. Hence, it's important to close the budget before you begin to tick off anything else off your wedding planning checklist!
So, break down the things you want to spend on, and things that would definitely require expenditure. Select the most essential expenses and decide a ballpark figure for your wedding.
2. Finalizing Guest List
Who should be invited and who shouldn't, is yet another mind boggling confusion while planning a wedding. Sit down, segment the list into categories like close relatives and friends, office colleagues, neighbors, and mutual friends or acquaintances.
Think of an approximate number of guests you would want to have at your wedding before you start with the list. Tick off the names whose absence on your wedding would definitely make a difference, and make sure you include them in the final list.
For better planning and stress-free days ahead, you could also divide the guest list as per their locations, as it would make the invite sending task easier!
Honeymoon In Shimla: Guide To A Romantic Escape For Newlywed Couples
3. Wedding Venue Selection
Since having an extravagant wedding has become such a common phenomenon, there's hardly any possibility of getting the best venue since most of the wedding venues stay blocked for months in advance. So, make sure you start scouting for your dream wedding venue at least 10 to 11 months in advance.
Consider the important factors such as location, ambience, space and the size of the venue, whilst keeping in mind the approximate number of guests attending the ceremony.
15 Honeymoon Destinations Outside India In March For A Romantic Escape
4. Choose The Caterer
Image Source
When finalizing a venue, check if it provides catering or not. In case it doesn't, get in touch with the best caterers around and finalize one of them for your D-day! A wedding day is considered a huge success if the food tastes good. You can experiment with your food choices by serving multiple cuisine. However, if you want to play safe, you can always go as per the traditional choices.
19 Honeymoon Places In India In July That'll Leave You Awestruck
5. Hiring Wedding Planner (If Required)
While most of us love planning our own wedding, some of us like to lie back and relax. In the latter case, it's best to hire an experienced wedding planner who can take care of the checklist for wedding, and organize everything as per your convenience and need. But, make sure you hire a planner well in advance so that he or she can start putting things into action right from the beginning!
21 Best Places For Pre-Wedding Shoot In India
6. Checking Latest Trends
Be it your outfits, wedding themes, invitation cards, or photography, there's an ever changing trend for everything when it comes to weddings. This is the best time time to put your foot down, grab a seat, and research about everything that's happening around. You might just come across something that would grab your eyeballs at first glance and turn your wedding into the most unique affair ever!
Three To Five Months Before The Wedding
These are the points you need to keep in mind if you're four to five months away from the big day. To make sure everything is covered, this wedding planning checklist 3 months before will come in handy.
7. Wedding Invitation Selection
Everything from the color of your invite to its design and content matters, and so it's the best time to finalize the look and feel of your wedding invite. You can keep it as subtle as you want or you can get it designed in a way that it reflects the theme of your wedding. Make sure you've done enough research in the previous months so that you make the best decision at this point of time.
25 Best Honeymoon Destinations In Asia In Summer Of 2022
8. Contacting Photographer And Videographer
Booking a photographer and videographer for your D-day is certainly the most important thing on your wedding planning checklist!
While candid photography has caught up the fancy of most people, some of us still admire the traditional style of capturing memories. Make sure that by now if you've taken a call if you want theme photography, candid, or the old-school style, and book the photographer and videographer as soon as possible.
15 Romantic Wedding Venues In India
9. Entertainment Preparations
Image Courtesy: Dcecevents.com
There is no wedding that is ever complete without good music and some entertainment. And there's no better time than this to have a famous rock band at your wedding. Get your hands down on the list of the best bands available, and book one well in time. You can also have dance performers on the day to make sure every guest stays engrossed throughout the ceremony.
13 Honeymoon Places In Uttarakhand
10. Book Your Mehendi Artist
Irrespective of how much you like mehendi or not, don't forget to book good artists since there would be no pictures your hands can escape. And obviously, there are kids and women. And they love mehendi!
19 Places To Visit In Kashmir For Honeymoon In Paradise
11. Get Your Makeup Artist On Board
Another significant thing to be ticked off your wedding planning checklist is choosing your make up artist, because this is the best time to book your pre bridal or groom package at the salon, and a makeup artist for the main ceremonies. Remember, at this time, almost everyone might be getting married! If you've shortlisted a few good ones already, get their quotes, and book the best one as soon as you can.
Incredible Luxury & Romance: These Best Resorts In India For Honeymoon Have It All
12. Start Planning Your Honeymoon
We're sure that you must have been discussing your honeymoon till now, but it's time you actually start planning it. Look up for the destinations, finalize the ones that you really dream about going to, and check out the places and things to do there. Research if it's really a place worth visiting on your honeymoon and browse through some pictures to gain clarity.
Romance In The Hills: 15 Best Honeymoon Destinations In Himachal Pradesh
13. Shop For Jewelry
Buying wedding rings and jewelry is one of the most important tasks on your marriage checklist, obviously because it needs a lot of time and patience. And this is certainly the best time to tick this off your list! So, head out to the best jewelry stores, and look for the designs you wish to have in your collection or your spouse's wedding ring. Also, keep a check on the discounts that the jewelry brands might be running as there's no harm in saving a few pennies.
Honeymoon In Mahabaleshwar In 2022: 8 Amazingly Romantic Ways To Spend It
14. Shop For Your Attire
This is the most exciting yet tedious task on your wedding to do list. Playing dress up can be fun, but only as long as you're getting what you desire. Head out for your D-Day outfit shopping well in time so that you don't end up with a stressed mind. It's time taking, but only worth it if you get what you have always dreamt of wearing on your special day!
Look if you want to wear something that goes with the theme of your wedding or if you wish to wear differently styled outfits on every ceremony. Take your time and then close on the final decision.
27 Best Places For Bachelor Party In The World
15. Book An Accommodation For Guests
We're sure that your guest list is ready by now, and you must be aware about which relatives and friends are coming from other towns. It's time to book a good and comfortable accommodation for them. Find out good hotels and guest houses that provide friendly hospitality and amenities to assure your guests get the maximum comfort. Also, make sure that the accommodation is in close proximity to the wedding venue.
Two Months Before The Wedding
When only two months are left for your wedding, then the things listed below will be quite helpful. Keep these essential points in mind and keep ticking off as you accomplish each of them.
16. Book Your Honeymoon
Just two months to go for your wedding, and this is the best time to book everything from flights to hotels for your honeymoon. Who knows, you might just get lucky and grab a deal that proves to be a real value for money. Also, with this you'd tick off a major thing from your wedding planning checklist!
27 Honeymoon Destinations Near Mumbai For Those Romantic Short Trips
17. Send Out Your Wedding Invites
This is the ideal time to send out invites to your friends and family. Check the invite, get the respective names printed, and mail them to your guest list right away!
20 Kickass Romantic Honeymoon Ideas For A Bewitching Getaway
18. Schedule Your Pre-Wedding Shoot
Getting a pre-wedding shoot done is undoubtedly an important task on your marriage checklist. Head out for your shoot during this period and share the pictures with your friends and family to catch everyone's attention as soon as you get them from your photographer. You can consider forts or gardens nearby or resorts located a few km from your place for the ultimate photo shoot. It's time to break the internet with your pre-wedding pictures and remind everyone to save the date!
15 Best Hotels In Ooty For Honeymoon
19. Book An Officiant
Discuss all the requirements for your wedding with the officiant, and book him for the day before he gets too caught up with the wedding season. Also, take a note of all the required things for the ceremony and get them arranged a couple of days before the D-day.
11 Alleppey Honeymoon Houseboats For A Romantic Stay On The Backwaters
20. Party With Your Friends Or Take A Trip
Getting married is surely fun, but what's even better is living like there's no tomorrow before getting hitched. This is your time of creating memories like Hrithik, Abhay, and Farhan did in 'Zindagi Na Milegi Dobaara'. Head out for a memorable trip with your buddies to a place you've always wanted to go or throw a party, and catch up with your close friends. Because, there is no best time to celebrate your singlehood than now!
22 Best Mini Moon Destinations Near Delhi, Mumbai, Bangalore
21. Trousseau Shopping
Image Courtesy: Theluxecafe.com
If you keep looking for excuses to shop, know that there's no better than this one! And we are sure you would happily tick this off your wedding planning checklist. Take a break from everything else and head out on a shopping spree. We're sure you want your new wardrobe to have something of every kind. Shop for ethnic, western, and formal as per your requirement, but make sure you buy different colors and styles.
One Month Before The Wedding
When only one month is left for the big day, then it is important for you to take care of these aspects mentioned below. Make sure you follow these suggestions for hassle-free wedding celebrations.
22. Book A Special Stay For Your First Night
Know that this day won't ever come again! So, look for luxury hotels or any place that you've been wanting to visit with your partner, and book it right away. Request the hotel management to make special arrangements like a wedding celebration cake, flowers, or a private candlelight dinner in advance to avoid any last minute hassle.
14 Best Honeymoon Destinations In Italy For Madly-In-Love Couples
23. Shop For Your Honeymoon
While you must already be experiencing the adrenaline rush because of your wedding coming closer, don't forget that the celebrations would continue till your honeymoon. Call up your best friend and grab the stylish dresses, the shoes that you've been eyeing, and the sunglasses that make you look really chic. Make sure you pick up everything according to the destination of your honeymoon and the weather there.
Honeymoon Planning Tips: Your Checklist For An Unforgettable Experience!
24. Follow Up With The Vendors
Just for the final time, give a call to the management of your wedding venue, the florist, the DJ, the makeup and Mehendi artists, your photographer and videographer, and everyone connected to the organization of your wedding. Check up if everything's on point or not, and cross check the checklist for wedding.
Ultimate Sri Lanka Honeymoon Guide Handy For Your Tropical Vacation
25. Hire A Choreographer
With everything in line, it's to prep up for the wedding performances as well. Make sure you make everyone from your aunts to nephews groove on the dance floor by hiring a choreographer for the practice.
Honeymoon in Bangkok: An Ultimate Guide For A Romantic Start!
26. Try Your D-Day Attire
We're sure you can't wait to wear the special outfit on your special day, and you might have tried it a couple of times already, but no time is as risky as this one. So, wear your outfit and put on your shoes for a final trial to see if you need any alterations at all. If not, you're ready to turn heads!
2 Weeks Before The Wedding
So, the time is almost there and you need to get things going. We can understand if at this time, you feel the rush! And let that rush guide you through the final steps. Here are some few details that you should take care of.
27. Follow Up With The Guests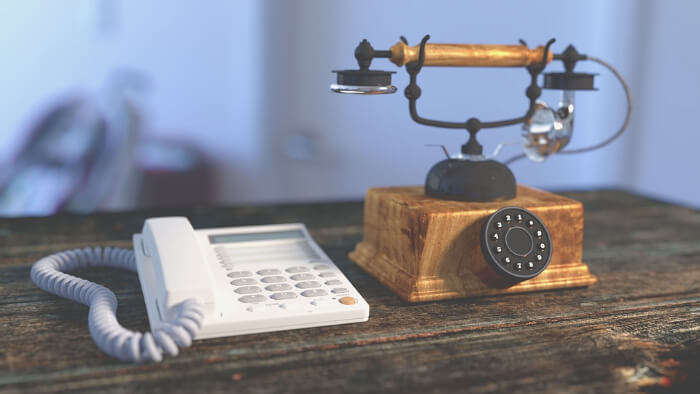 Image Credits: Monoar Rahman Rony for Pixabay
It is important to prepare a final list of your guests. There might always be some last-minute emergencies in terms of your guests plans. Therefore, follow up with your guests and formally greet them to the wedding. Make sure you comfort and give them with solutions in case they have a sudden emergency situation but would still like to attend.
Top 16 Wedding Venues In Goa For That Utopian Beach Wedding
28. Get Ready And Grooming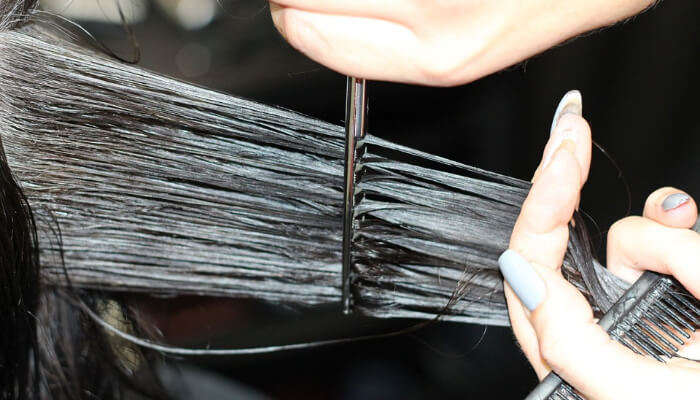 Image Credits: Jo Johnston for Pixabay
You want to look great for your special day. You want her or him to look at you and feel like you made the right choice. Which is why it is extremely imperative that you get a haircut or hair color, if need be. Groom yourself up perfectly as in 2 weeks, you are going to have the best day of your life. Get all sorts of grooming going on – beard, upper lips, etc.
7 Wedding Venues In Ahmedabad That Will Make Your Day Grand In Every Way!
29. Give Final Headcount To Caterer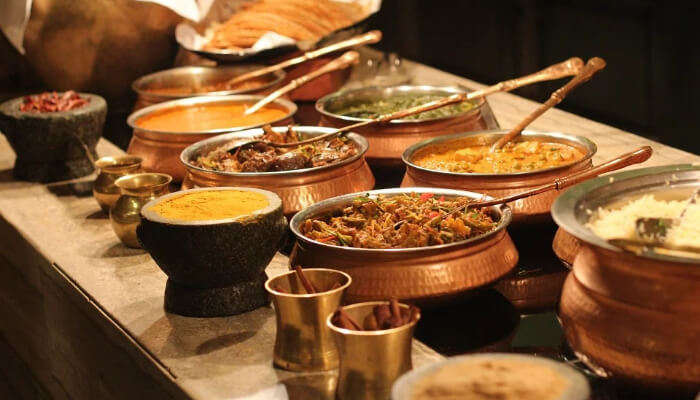 Your catering facilities are equally important to take care of before heading into your big day. So, make sure that you give the final plate number to your caterer. It ensures that any contingencies from the catering side are banished. If you feel like adding a surprising food element to amuse your guests, feel free to do so. Also, be sure to order extra plates, just in case!
15 Picture-Perfect Pre-Wedding Photoshoot Locations In Bangalore!
30. Send Music Choices To DJ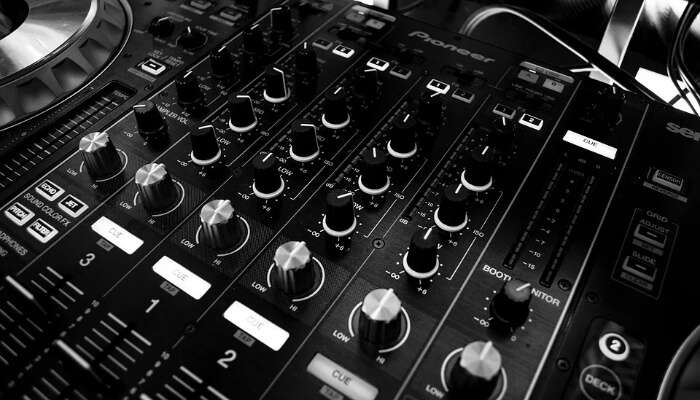 You want to get married and you would like to do so while having fun. The guests could relax with a beat. A perfect playlist might just showcase your love and comfort for your partner. Therefore, send your song requests to your DJ. Ask your DJ to make a playlist, custom-choose songs for any occasion and you are good to go.
1 Week Before The Wedding
It's the final week and you need to ensure that there is no lag from any side. Therefore, here are a few things to remember 1 week before the wedding.
31. Lay Out Wedding Clothes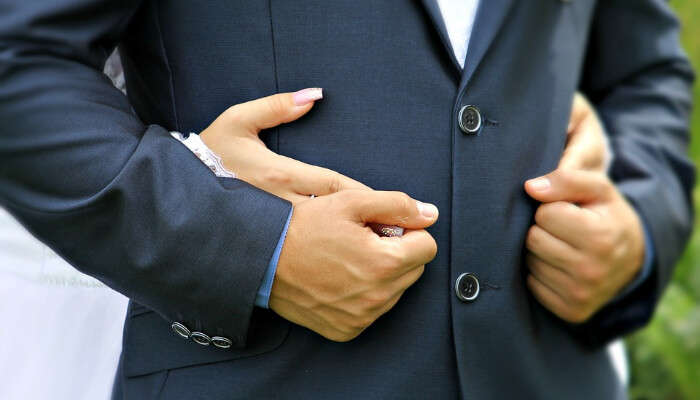 Image Credits: Magyarország for Pixabay
Take a peek into them. Be 100% sure that everything is perfect. The suit, gown, lehenga or any special cloth you are wearing fits perfect. Go into the specifics and split the clothes according to the occasion. And let's not forget ironing and conditioning your clothes. In fact, this is the first thing in the last week that you should do. 
Getting Married? See These 17 Best Locations For A Pre Wedding Shoot In Delhi NCR
32. Prepare Payment Receipts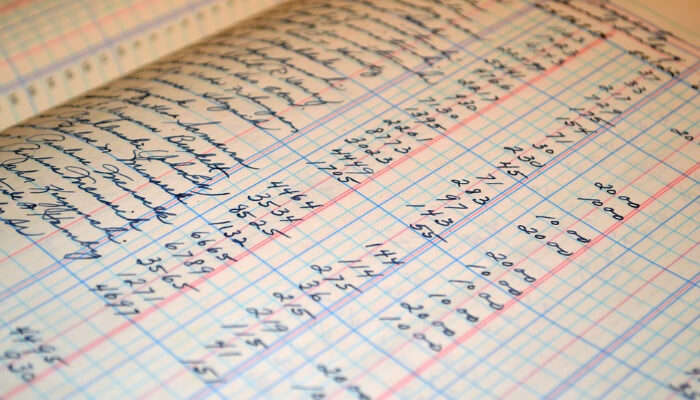 Image Credits: Chris Pastrick for PIxabay
Weddings are all about how much you can spend and where you are spending that money. So, a spending sheet must be maintained. Let all the receipts go into that register as you get busy handling other important things. The more organized you are, the more hassle you avoid. Clear all the calculations and get going. 
Just After The Wedding 
Well, well, we hope you are happy now. All the planning, the pain and all has finally paid off with a successful wedding. But post that, you need to wrap just a few things up before your honeymoon. We know you are eager for that but wait just a little more and take care of these things.
33. Ensure Rental Clothes Are Returned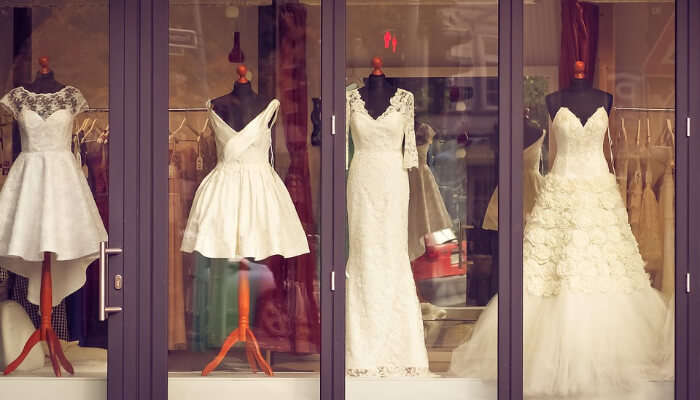 Image Credits: Michael Gaida for Pixabay
As costly as your wedding gets, ignoring this might add more to your cost. So, get rid of all the rental clothing you had and submit them with the vendors as soon as you are done with reception. Give them away for someone else who needs to tie the knot and in more need of that dress than you. Besides, you are done with your time, so let it go!
15 Breathtaking Pre-Wedding Photoshoot Locations In Mumbai
34. Wedding Dress To Cleaners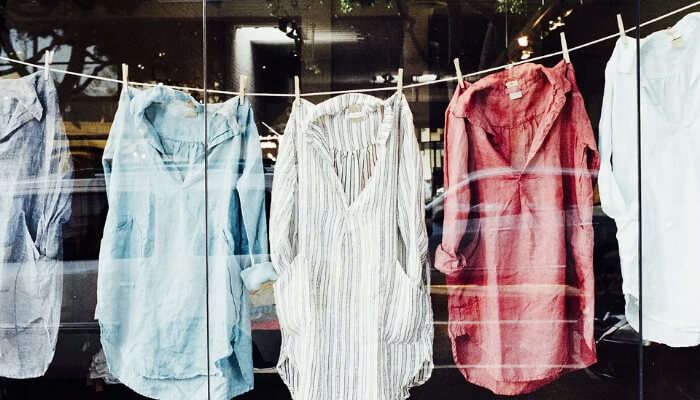 Wedding dresses are very significant to you, we understand that and so this step is extremely crucial in keeping memories clean. Well, yeah, get them to the cleaners and make sure that all the dirt has been cleaned. Send your clothes to the cleaners and work your way to wrapping everything up!
12 Best Beach Wedding Destinations In The World!
35. Order Personalized Stationery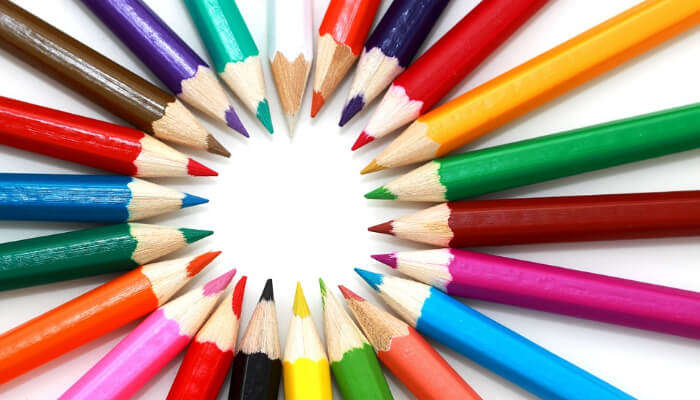 How will, if not souvenirs remind you of your personal achievement. Order personalized stationery with your wedding photographs. It's a step which will make you remember your special day for the rest of your life. Cups while sipping morning coffee, t-shirts, other apparel, kitchen items and more. 
From Royal To Offbeat, Here Are 30 Best Wedding Destinations In India!
36. Canvas Your Wedding Photo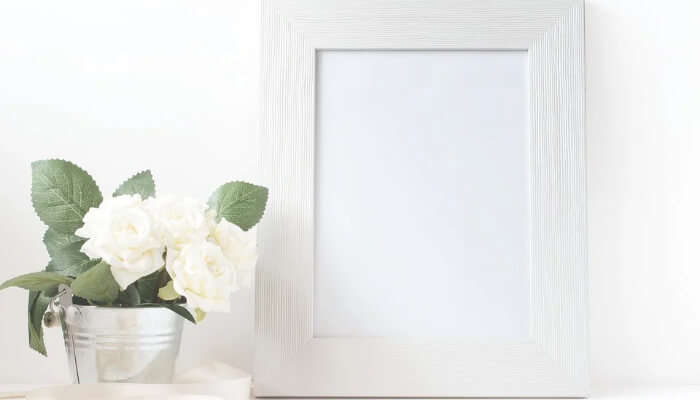 It is time to capture that special moment in your life with a signature photograph and canvassing it up. Keep it in your bedroom, make sure it's perfect and it captures not just your picture but your sentiments too. It will be stamped forever that you will live happily ever after!
World's Best Glamping Resorts For Honeymoon Are So Good, You Won't Mind Ditching 5 Star Stays Even Once
We hope that now you don't stress over designing a wedding planning checklist, rather use this one, tick off everything well in time, and relax to make the most of your last days of singlehood! Planning a honeymoon whilst planning the D-day is undoubtedly a task. However, there are easier ways to plan a honeymoon in an international destination.
For our editorial codes of conduct and copyright disclaimer, please click here.
Frequently Asked Questions About Wedding Planning Checklist
How to plan a wedding checklist?
The wedding planning checklist must have the following things which must be planned around 6-7 months before the wedding.
– Select and purchase of invitations
– Plan the honeymoon
– Meet the officiant
– Send the save-the-date cards
– Reserve all the structural necessities
– Book a florist
– Make all the transportation arrangements
How to plan a simple wedding in 3 months?
Just before 3 months from the wedding make sure to ensure that these arrangements are done.
– Arrange and check all the legalities
– Make the guestlist
– Decide the date and book the venue
– Hire the stylist
– Book the caterer
How to plan a wedding in 12 weeks?
Just 12 weeks before the wedding make sure you ensure that these things are done and managed.
– Make and follow the budget
– Find the wedding style
– Take a check of all the arrangements and bookings
How to plan a wedding in 5 months checklist?
5 Months before the wedding, the bride and groom must ensure that their honeymoon arrangements are done. Alongside that menu and cake tastings are done. Hire the rest of the vendors and take a check of the guest list.
What should one not forget when planning a wedding?
While planning for a wedding one should not skip these things –
1. Timeline and bookings
2. Getting ready clothes
3. Vendor contact information
4. Tip Envelopes
5. Pre-wedding meals
6. Cash and Id's
Is 6 months enough to plan a wedding?
Yes, for planning a wedding 6 months is enough which includes making and executing all the plans and timeline. Though if someone wants to get married in a short time frame, it condenses the wedding timeline which makes the process quite stressful.
What should be done 6 months before a wedding?
To avoid the last minute hassle, 6 months before the wedding the bride and groom must pick their outfits for the D-day. Alongside that during this time one must also get their venues and caterer booked.
Comments
comments