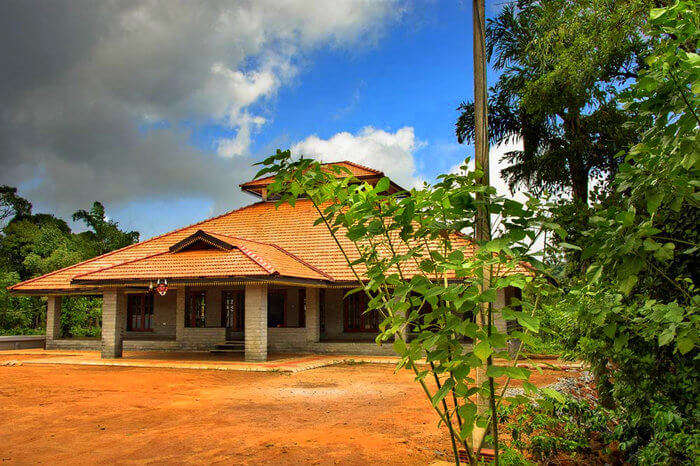 Warm smell of spices in the air, mellow sound of classical music playing in the background, cool summer breeze blowing through the window, and you're sipping a cup of filter coffee while enjoying the gorgeous views of the extensive coffee gardens from the porch of a homestay in Sakleshpur.
Sakleshpur hill station is as good as it gets for the folks of Bangalore, but It's not just the charm of this hill station that brings folks like you to this place, but also the best homestays in Sakleshpur that offer you a perfect escape from the humdrum of your city life.
Every Bangalorean must visit Sakleshpur to get a slice of country life on their next trip…
Best Time To Visit Sakleshpur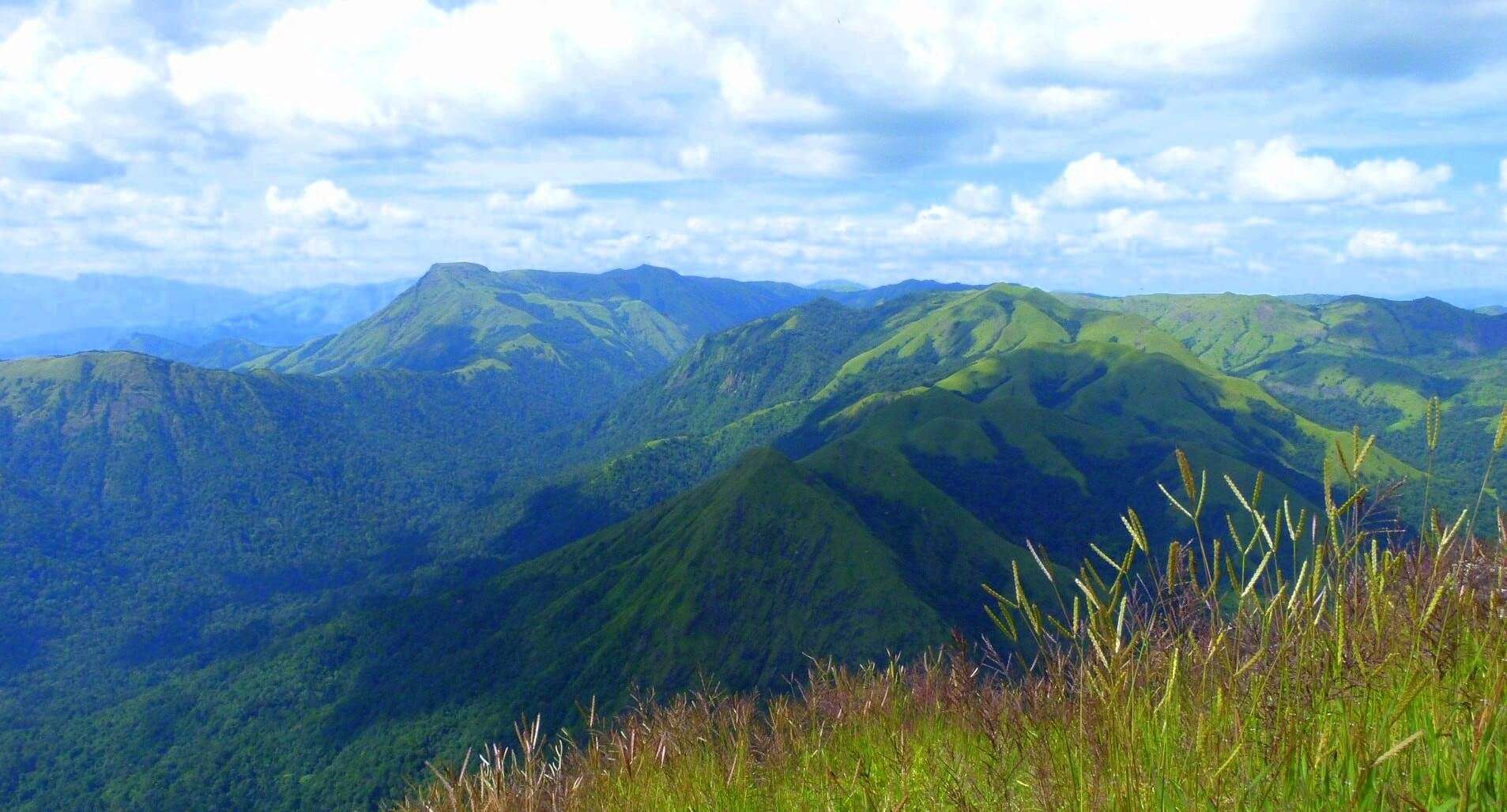 Sakleshpur is one of the most beautiful and serene hill stations in South India with pleasant climate throughout the year. Being a hill station, Sakleshpur usually have pleasant weather that ranges from 22 degrees Celsius to 25 degrees Celsius. The best time to visit the hill station is between November to April, which are the driest months with occasional shower. This is the peak season, so you have to book your homestay in advance to save money and avoid any hassle.
Homestays In Sakleshpur To Escape The City
If you are planning to visit Sakleshpur on your weekend trip or a getaway from your monotonous life, then accommodation will not be a problem here as there are plenty of descent homestay options in Sakleshpur. Stroll through the list below to know more about homestays in Sakleshpur.
1. Kaanana Home Stay, Hadya Village

Resting in the valleys of Hadya Village is the beautiful Kaanana Home Stay. The warmth and friendliness of Jayaprakash—the host—make this place one of the best homestays in Sakleshpur. You will love waking up to the views of valleys covered by mists and soothing songs of Laughing Thrushes. There's a playground where guests can play mud volleyball all day long. The delightful filter coffee, evening campfire, star-studded sky, and chatting with friends and family will transport you to the world where simple things make you happy.
Tariff: 1,800
Google Rating: 4.6/5
Website | Reviews
Must Read: 18 Places To Visit In Sakleshpur For A Trip Filled With Nature, Beauty, And Thrill In 2022
2. Nyrit Villa Homestay, Haside Village

Luxurious, serene, cozy, and clean are the words to describe this Sakleshpur homestay surrounded by coffee plants. Anyone planning to escape the crowd and heat of Bangalore city should give this place a shot. It's a well maintained 3-bedroom property with tastefully decorated room and a beautiful garden. Also, there's a dining area outside the home which overlooks the tea garden. Ravi Kiran, the host is an excellent man who takes good care of his guests and their food.
Tariff: INR 3,000
Google Rating: 4.7/5
Website | Reviews
3. Misty Mountains Homestay, Haragarahalli Village

Image Source
Misty Mountains Homestay is among the best homestays in Sakleshpur for families and couples. The carmine colour house in the middle of a huge ground, surrounded by spectacular Western Ghats is reason enough to head to Sakleshpur. Mr. Nagaraj, the owner of the home takes you on nature walks across the meadows and through the thick forests in the morning. This well-maintained homestay has 4 deluxe rooms where guests can stay comfortably as long as they want.
Tariff: INR 2,300
Google Rating: 4.7/5
Website | Reviews
4. Swastha Homestay, Byakaravalli Village

Image Source
Swastha Homestay is one of the best homestays in Sakleshpur where families, couples, and friends can stay in the warmth and comfort of a simple homestay. Non-veg food isn't allowed here, but guests love the vegetarian food served here. The surrounding thick forests let you enjoy early morning nature walks on muddy trails. The hosts Dr. Somanath and his wife Lakshmi, along with their parents, Sri. B.V Jayaraj and Latha Jayaraj take very good care of guests.
Tariff: INR 2,500
Google Rating: 4.3/5
Website | Reviews
Suggested Read: Best Homestays In Kushalnagar For A Short Escape From Bangalore
5. Mugilu Homestay, Bugadahalli

Image Source
A simple, Karnataka-style homestay surrounded by tall trees and rolling hills is a perfect abode for all you Bangaloreans who want to spend a peaceful weekend in a quaint village. It's not just the cleanliness and tastefully decorated rooms that make it one of the best homestays in Sakleshpur, but also the delectable food you get here. The host family has 3 friendly and playful dogs who'll accompany you throughout your stay.
Tariff: INR 4,200
Google Rating: 4.5/5
Website | Reviews
6. Ashirwad Estate Homestay, Baliganahalli Village

Image Source
Ashirwad Estate Homestay is run by a humble and friendly host, Abhishek Merve. It is one of the best homestays in Sakleshpur surrounded by lush green coffee estates. The rooms of the homestay are traditionally decorated and are equipped with basic amenities. They organize coffee estate tours and nature walks for their guests. Do pay a visit to the beautiful Shettihalli church near the homestay.
Tariff: INR 2,000
Google Rating: 4.2/5
Website | Reviews
7. Jagates Mist Homestay, Vanagoor

Image Source
Tucked away in the gorgeous countryside, Jagates Mist Homestay is one of the best homestays in Sakleshpur. The pretty, little home is situated on a wonderful hamlet called Vanagoor in the middle of coffee and cardamom gardens. Every morning you can go on nature walks after a delicious breakfast of authentic dosas, idlis, sambar, and other lip smacking things. This place is also heaven for those who love trekking and hiking.
Tariff: INR 3,000
Google Rating: 4.7/5
Website | Reviews
8. Hema Koota Homestay, Attihally

Image Source
Hema Koota Homestay is an expensive but one of the best homestays in Sakleshpur for a peaceful stay. You'll love the way Mr and Mrs Gautham, the hosts, treat their guests. You will actually feel at home as long as you stay here. This homestay serves the best food you'll ever have in Sakleshpur.
Tariff: INR 4,000
Google Rating: 4.7/5
Website | Reviews
Suggested Read: 10 Dreamy Madikeri Homestays For Couples
9. Nemmadi Homestay, Kanive Basavanahalli

Image Source
Designed to offer a peaceful escape from city life Nemmadi Homestay is located amidst 30 acres of coffee estates, paddy fields, and forests that'll take your breath away. A wide range of cultural and wildlife activities provided by the hosts make Nemmadi one of the best homestays in Sakleshpur. Guests will surely love the home cooked food and clean & comfortable rooms.
Tariff: INR 2,000
Google Rating: 4.3/5
Website
10. Green Village Homestay, Hanbal

Image Source
Green Village Homestay is a reasonable homestay near Sakleshpur managed by a lovely couple Natesh and Ranjini. These lovely hosts take care of every need of their guests. The 3-bedroom homestay has clean, nicely decorated, and comfortable rooms with a huge garden. And the homestay is surrounded by paddy fields, coffee and pepper gardens.
Tariff: INR 2,000
Google Rating: 4.8/5
Website | Reviews
11. Indradhanush Homestay, Hassan

Image Source
Indradhanush Homestay is a gorgeous little home resting amidst beautiful valleys. The homestay has a ground where guests can play mud volleyball, and the great host, Manoj, organizes nature walks too. He isn't just a warm and caring man, but also a great chef. He cooks delicious cuisines that keep his guests satisfied and happy.
Tariff: NA
Google Rating: 4.8/5
Facebook
Suggested Read: 20 Best Resorts In Coorg For A Luxurious Stay
12. Prakritik Estate Homestay, Kesaganahalli

Image Source
Prakritik Estate Homestay is a place that gives you the feeling of good old days. The rooms of the homestay are well decorated, clean, and spacious. Guests may not get a wide variety of cuisine to choose from, but the food served is delicious indeed. If you ask anyone about the best homestays in Sakleshpur, Prakritik will surely be on their list.
Tariff: 3,500
Google Rating: 4.9/5
13. Matteduduve Homestay, Hassan District

Matteduduve Homestay is a simple yet wonderful Sakleshpur homestay set against a backdrop of the magnificent Western Ghats. The hosts offer pure malnad-style non vegetarian and vegetarian food, organize nature walks, bird watching tours, and outdoor games like Volleyball and Cricket to keep their guests entertained. The unspoiled beauty of Western Ghats stretched across Karnataka and Kerala will also delight you.
Tariff: INR 1,400
Google Rating: 4.2/5
14. Jenukallu Valley Retreat, Athibeedu

Located in a calm and serene place. Jenukallu Valley Retreat is the best budget homestay in Sakleshpur. Nearby coffee plantation gives a fresh aroma of coffee in the atmosphere which is very mesmerizing to feel. Also, the facilities provided by this homestay are worth the money and the beds are comfortable.
Tariff: INR 2750
Google Rating: 4.⅗
Website | Reviews
15. Devigiri Homestay, Chikmagalur

This is a great option for accommodation in Sakleshpur. The surroundings of the homestay are tranquil and full of natural beauty. Additionally, one gets to enjoy various adventures nearby like trekking, elephant ride, boating etc. The facilities provided here are decent and you won't be disappointed with their services.
Tariff: INR 1200
Google Rating: N/A
Reviews
Suggested Read: 15 Hill Stations In Karnataka In 2022 To Rejuvenate Yourself
16. Agalatti River Retreat, Jambaradi

Located on the banks of river Moorkann, Agalatti River Retreat is a great option for riverside homestay in Sakleshpur. The beautifully built homestay overlooks vast paddy fields and is surrounded by coffee plantations. The natural surrounding of the place with lush green terrain and western ghats make it even more gorgeous.
Tariff: INR 2500
Google Rating: 4.⅖
Website | Reviews
17. Devagiri Retreat, Hassan

Sakleshpur homestay list is incomplete without the mention of Devagiri Retreat which is a perfect place to stay in Sakleshpur with family. It offers beautiful views of the hilly landscape along with lush green coffee plantations. The homestay is located 240 km from the city of Bangalore. Guests receive great hospitality here along with scrumptious food.
Tariff: INR 3000
Google Rating: 3.9/5
Website | Reviews
Suggested Read: Ecotourism Found New Meaning As Karnataka Unveiled 30 Foot Tall Canopy Walk
18. Kadumakki Homestay

Set in the rustic environment with forest and lush green setting is Kadumakki Homestay. This Sakleshpur homestay is fascinating and offers great amenities to its guests. It is a place where one feels at home even being away from it. The cottages here are designed in rustic manner keeping in mind the comfort of the guests.
Tariff: INR 3250
Google Rating: 4.⅗
Website | Reviews
Suggested Read: Monsoon In Karnataka 2022: Fabulous Experiences That Will Cast A Spell On You!
19. Girikarnika, Palahalli Village

This Sakleshpur homestay is a perfect accommodation option in Sakleshpur with great scenic beauty and mesmerizing surroundings. The decor of this place is just like that of a home and hence one feels the same being here. The food served here is freshly cooked with traditional techniques and tastes just like home. Credit/debit cards are not accepted here, so make sure to carry money to have a stay at this place.
Tariff: INR 2200
Google Rating: 4.7/5
Website | Reviews
Suggested Read: 45 Most Romantic Places In And Around Bangalore To Explore With Your Soulmate In 2022
20. Ibbani Homestay, Bilisere Village

Another on the Sakleshpur homestay list is the Ibbani Homestay where guests are given a warm welcome with endless amenities. Located amidst the picturesque scenery, this place also offers tents and camps. It also provides a number of activities to its guests like trekking, nature walks, plantation tour, camp fire, rope walking, stream walk etc.
Tariff: INR 2300
Google Rating: 3.6/5
Website | Reviews
21. Makkithitta Homestay

Built in traditional Malnad style, Makkithitta Homestay is a fascinating Sakleshpur homestay for families. With quest surroundings, Makkithitta homestay offers home-like Malnad cuisine. With a variety of flora and fauna, this place will take you close to nature. Makkithitta Homestay in Sakleshpur with swimming pool also provides other facilities like campfire, music, craft hut etc.
Tariff: INR 1600
Google Rating: 4.⅖
Website | Reviews
Suggested Read: 15 Hill Stations In Karnataka In 2022 To Rejuvenate Yourself
22. Coffee Bean Villa

Blessed with pristine beauty, Coffee Bean Villa is located amidst the coffee plantation, hillocks, and lush green meadows. Accommodation options like tents, dormitory, and homestay are available here depending on the budget type. The serene and quiet ambiance of this Sakleshpur homestay is great to feel pleasure and tranquility.
Tariff: INR 1200
Google Rating: 4.⅖
Website | Reviews
23. Stream Edge Homestay, Hiremandi Village

This is one of the best homestays in Sakleshpur with swimming pool. It is a great place to relax and chill with family and friends. Number of activities like archery, table tennis, plantation trail, camping, trekking etec are provided at this homestay. For those looking for Sakleshpur homestay for couples, this is an ideal place to go to.
Tariff: INR 2500
Google Rating: 4.6/5
Homestays Near Sakleshpur
24. Forest Homestay, Mudigere

Forest Homestay is resting midst of scenic coffee estates that'll let you have a wonderful weekend. This homestay near Sakleshpur is not less than a paradise for Bangaloreans. The host, Jeevan and his staff takes care of food and cleanliness for the guests. Keerthi, the cook, makes mouthwatering vegetarian and non-vegetarian food.
Tariff: INR 1,700
Website | Reviews
25. Karadi Kallu Homestay, Agani

Image Source
Karadi Kallu Homestay is a pretty homestay near Sakleshpur amidst the green landscapes of Western Ghats. It's about 25 km from Sakleshpur, surrounded by natural spring lakes, coffee gardens, and rolling hills. The rooms of the homestay are clean and offer beautiful views of the valleys. The hosts, Sujith and Manjunatha, organize activities like trekking, carrom, and cricket.
Tariff: INR 2,500
Website
Further Read: 15 Romantic Resorts Around Bangalore For The Super Busy Love Birds
The beautiful rolling hills, expansive meadows, coffee gardens, and free flowing rivers of this little hill station will keep you entertained, while your Sakleshpur homestay keeps you comfortable on your vacation.
Interested in a trip to hill stations across South India ? Get your customized tour right away.
Disclaimer: Some images are for representation purposes only. TravelTriangle claims no credit for images featured on our blog site unless otherwise noted. All visual content is copyrighted to its respectful owners. We try to link back to original sources whenever possible. If you own the rights to any of the images, and do not wish them to appear on TravelTriangle, please contact us and they will be promptly removed. We believe in providing proper attribution to the original author, artist or photographer.
Please Note: Any information published by TravelTriangle in any form of content is not intended to be a substitute for any kind of medical advice, and one must not take any action before consulting a professional medical expert of their own choice.
Frequently Asked Questions About Best Homestays In Sakleshpur
What is the distance from Bangalore to Sakleshpur?
The distance from Bangalore to Sakleshpur is 221.1 km and it takes around 4 hours 15 minutes to reach Sakleshpur from Bangalore.
What are the best places to visit in Sakleshpur?
Some of the best places to visit in Sakleshpur includes Manjarabad Fort, Sakaleswara Temple, Agni Gudda Hill, Bisle View Point, Manjehalli Waterfalls, and Betta Byraveshwara Temple.
---