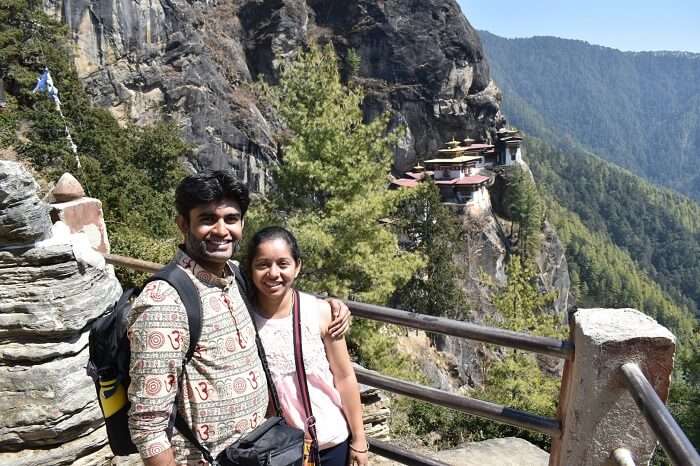 The first Carbon negative country in the world, away from the hustle-bustle and the monotony of everyday life and a place where one feels close and connected to nature, Bhutan is the perfect blend of adventure, modernity and spirituality. Also considered to be the happiest country in Asia and the 8th happiest country in the world, Bhutan offers some really amazing experiences. With its exotic temples, beautiful monasteries and mesmerising landscapes, Bhutan became exactly what we were looking for in our honeymoon destination and that is how our Bhutan honeymoon trip became a magical experience.
My husband and I wanted to visit a place close to nature and away from the hustle-bustle of the city. We wanted to break the monotony of everyday life and get away from the usual routine and that is how we planned for Bhutan. We wanted to experience the sublime mountains, the deep and beautiful valleys and wished to explore a place rich in flora and fauna and the destination was spot on. Our Bhutan honeymoon trip was an indescribably amazing experience. The hospitality and management at all the places was absolutely fantastic. Thanks to TravelTriangle for making our trip a memory to cherish. The trip was a full-on value for money experience. Definitely coming back to them for more!
Details Of Our Honeymoon Trip To Bhutan
Trip Type: Honeymoon Trip
Cost:INR 59,244 Per Person
Duration: 6 Nights 7 Days
No. Of People: 2 Adults, 0 Child
Inclusions: Breakfast, Sightseeing, Transfers, Accommodation, Private Cab
Exclusions: Lunch, Dinner, Guest Insurance
Travel Agent From TravelTriangle: Bhutan Introducing Nature Culture
 Backpacking In Bhutan: A Thrilling Experience For All The Travelers
Here Is The 7 Days Itinerary Of Our Bhutan Honeymoon Trip
Day 1: Arrival
Day 2: Sightseeing
Day 3: Drive to Thimphu, Sightseeing
Day 4: Hiking
Day 5: Drive to Black-necked Crane sanctuary
Day 6: Drive to Tiger's Nest, Shopping
Day 7: Departure
Amazing Experiences Which Made Our Trip Unforgettable
Here is a list of the amazing things that we did on our trip which made it totally memorable and cherishable. Read along for the details!
1. Exploring Simply Bhutan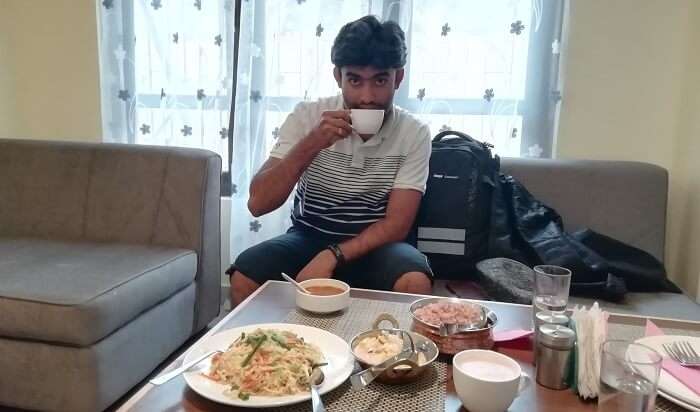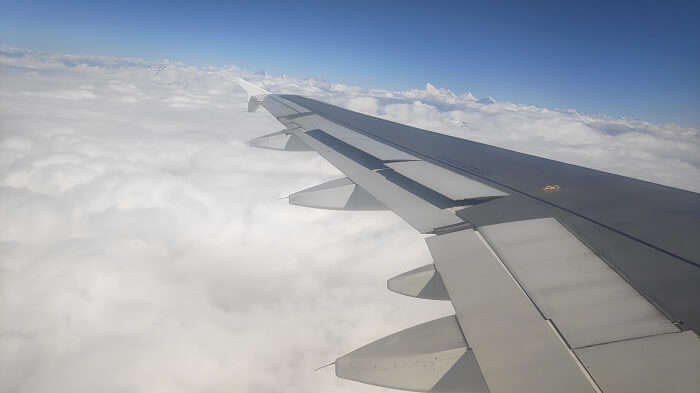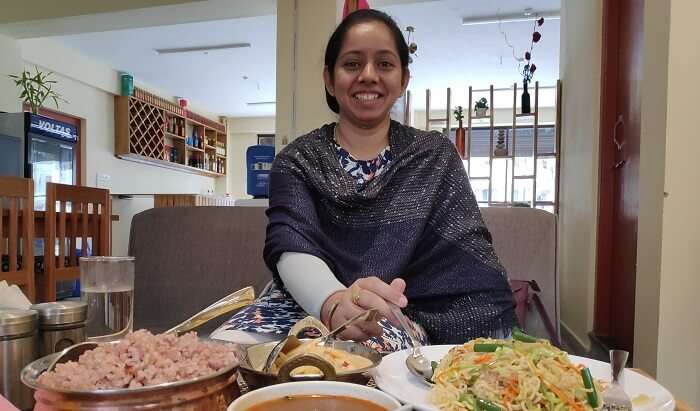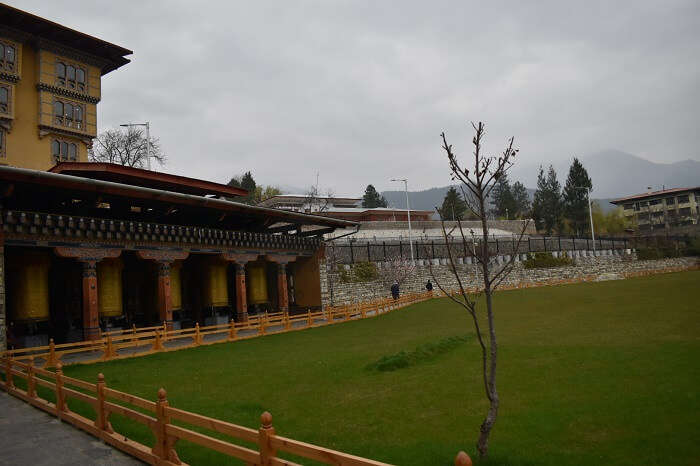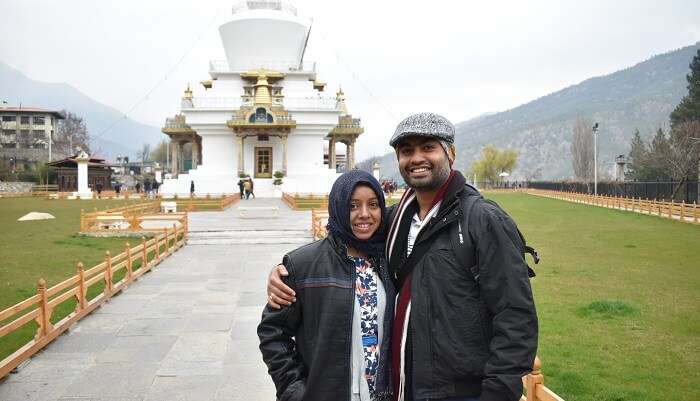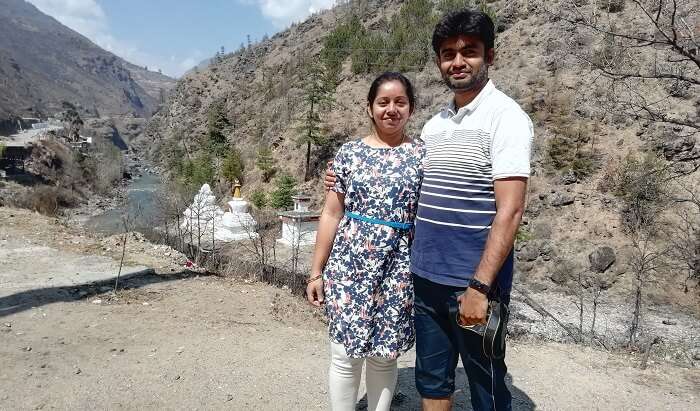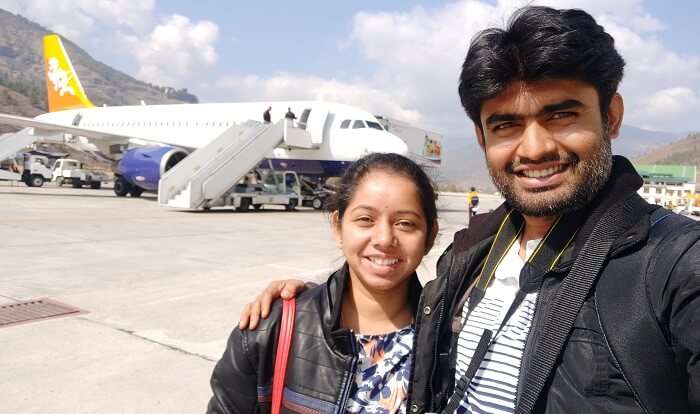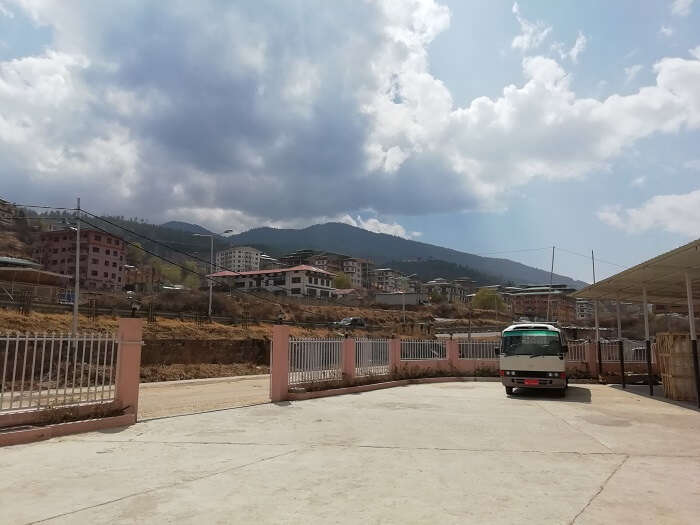 Surprising as it may, Simply Bhutan is a living museum and visiting the place was a unique experience. Aiming to conserve Bhutan's culture and traditions which seems to be getting lost because of modernization, this museum displays brilliant ancient Bhutanese architecture. What we felt was the best part you ask? It was the depiction of age-old lifestyles of Bhutanese people.
2. Hiking To The Top Of Tiger's Nest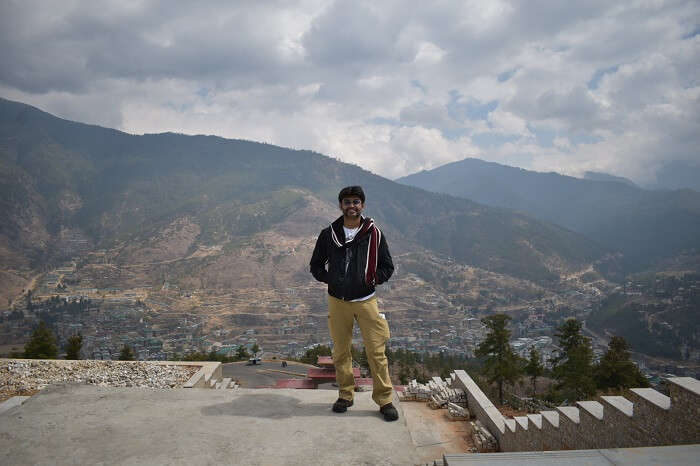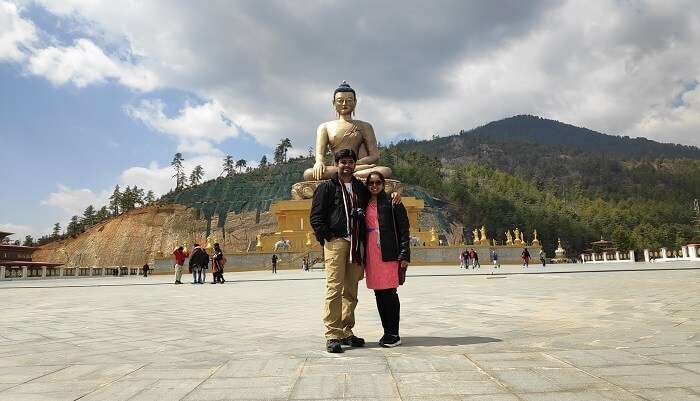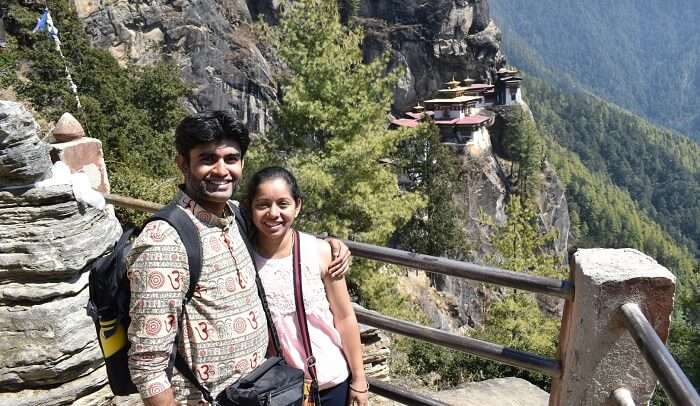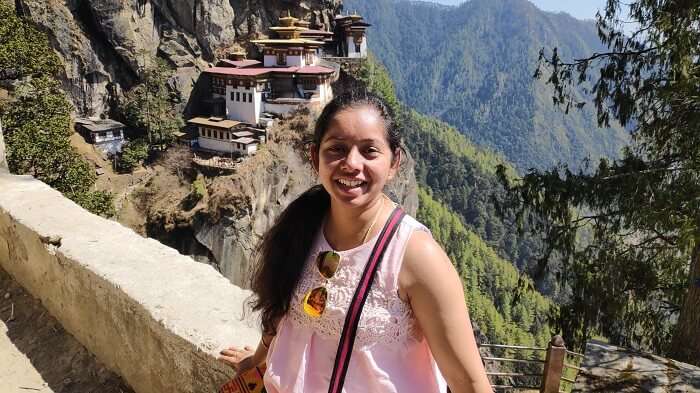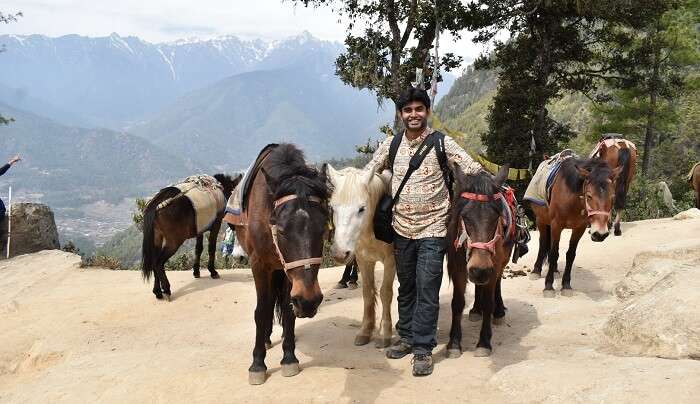 Located in the cliffside at the upper Paro valley, visiting Tiger's Nest or Paro Taktsang was a very enriching and spiritually moving experience of our 7 days honeymoon in Bhutan. We were shocked to know that Guru Padmasambhava who is said to have introduced Buddhism to Bhutan meditated for three years, three months, three weeks, three days and three hours in the 8th century at the monastery. We have visited many historical and religious places but we felt Tiger's Nest to be the best experience till date. This place added starts to our Bhutan honeymoon trip.
 Hiking In Bhutan: 9 Alluring Trails Every Hiking Enthusiast Should Walk On!
3. A Drive To Punakha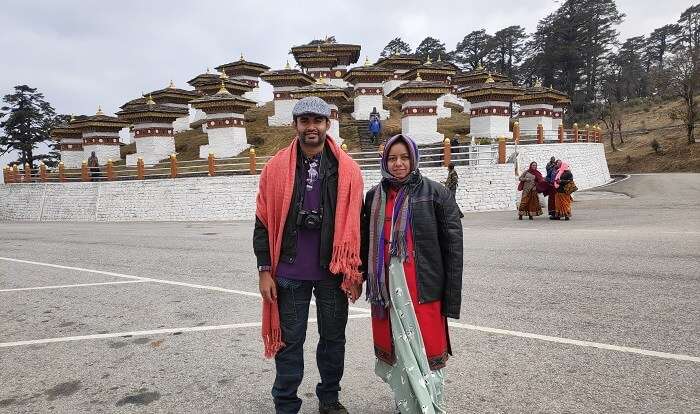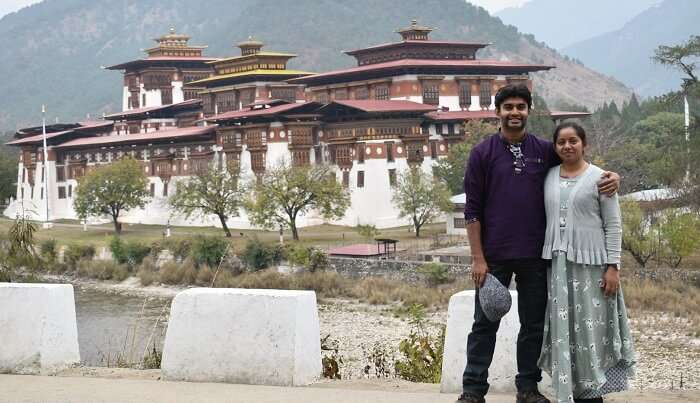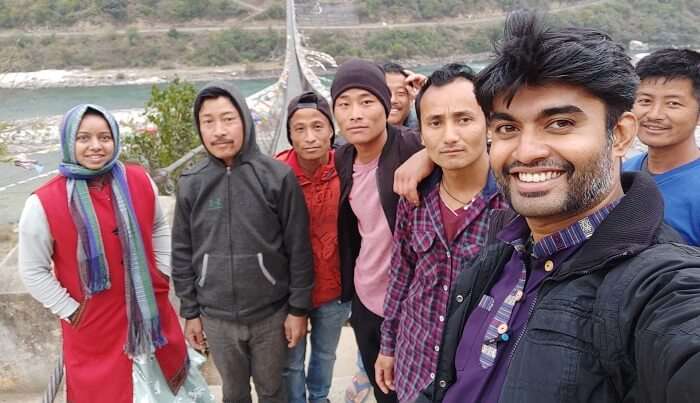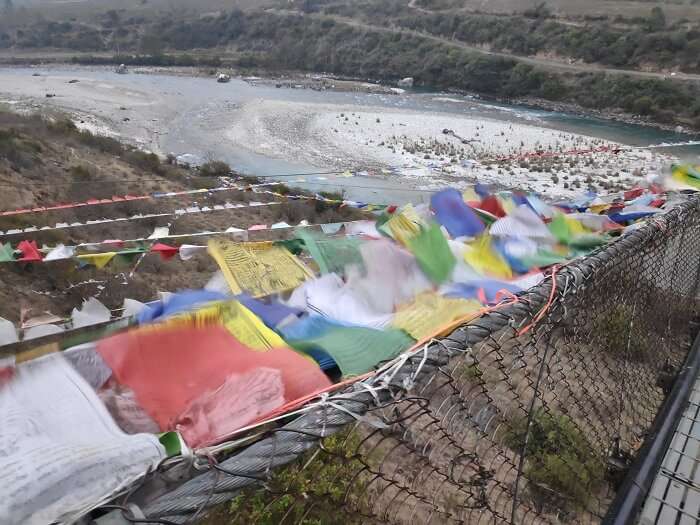 As the nature lovers that we are, this was the best and our favourite part of Bhutan honeymoon trip. The breathtaking views of the Himalayas, the sound of the rivers and the serenity of this beautiful valley is what we fell in love with and the drive was even more amazing. We also visited Punakha Dzong and walked on the longest Suspension Bridge of Bhutan.
 Shopping In Bhutan: 8 Places Every Shopaholic Should Visit When In This Happy Land!
4. A Visit To Phobjikha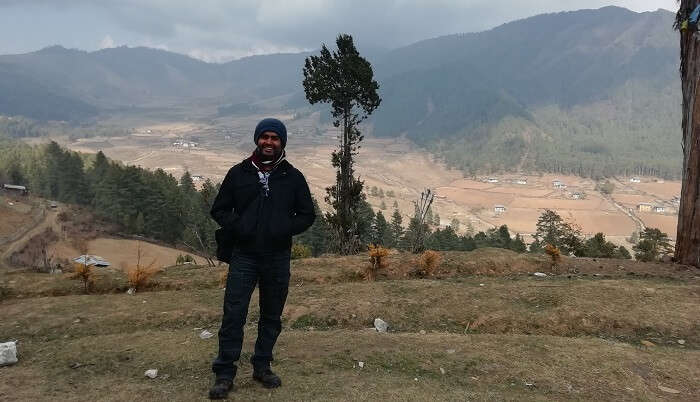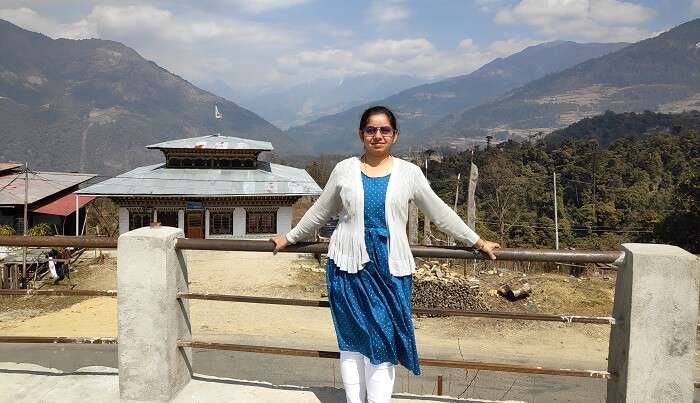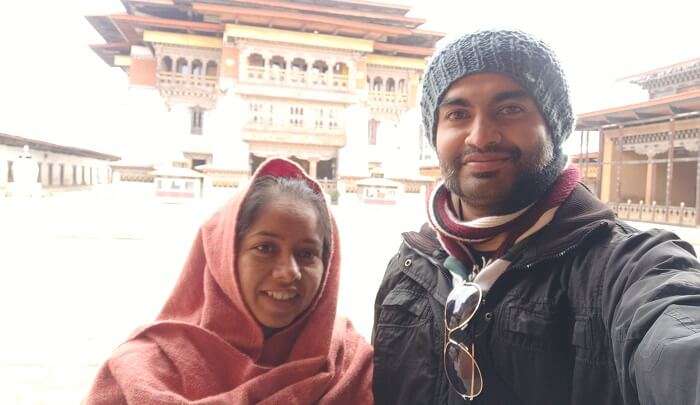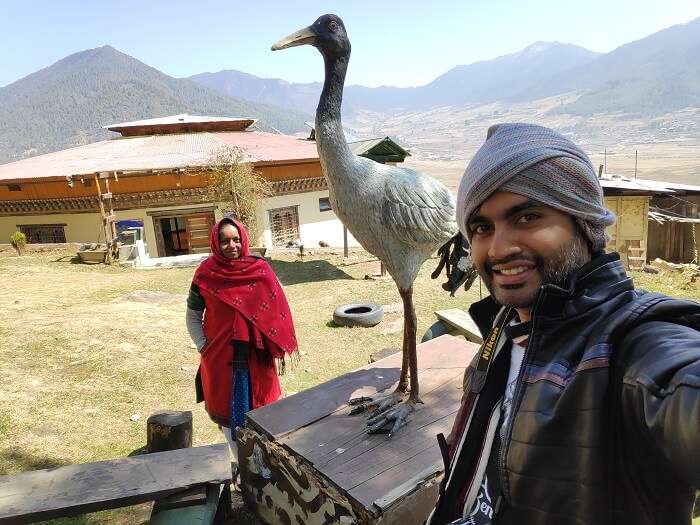 A vast U-shaped valley also known as Gangteng Valley named after Gangteng Monastery is another memory from our honeymoon trip to Bhutan that we will cherish forever. The charming Black-necked cranes visit the valley during winters. Phobjikha was the coldest of all the places we visited in Bhutan and one of the most beautiful ones.
Bhutan Travel Tips
Do not shop at the shop at the Takir Zoo and Preserve – you can get a good deal on the same stuff at other shops, especially at Paro.
Plan your itinerary and places of visit very carefully after doing your bit of research and keeping in mind the activities you would like to do. It is said that visiting Bhutan during festival time and witnessing the festivities brings good luck.
Always cross the road at the Zebra crossing or you will be penalized. Any passing vehicle will give way to let pedestrians cross first.
Always bargain when you are shopping at Thimphu and never when you are shopping around Tiger's Nest at Paro as the wares will not be highly priced there.
Indian rupee is accepted at all shops except Rs. 2,000/- and Rs. 500/- notes. Always carry more than sufficient cash as the
ATMs in Bhutan do not recognize Indian cards, even the ATMs at Paro airport did not recognize our Axis Bank and
Citibank international debit cards. Most of the shops at Paro accept international credit cards; very few shops at Thimphu and other places accept credit cards. Most of the restaurants also accept international credit cards for payment.
The locals generally start their day early by 8-9 AM, (even the shops open by 9 AM) and reach home by sunset or before it gets dark, especially during winters. At hotels and restaurants you need to order food before 8 PM as they need time to prepare food and do not accept orders placed after 8 PM.
Bhutan is a no-smoking nation. Smoking is banned in public. If you drink,then you will find a vast variety of wines and other drinks that you can try. Usually every family makes its own rice wine and other drinks in wooden containers, the recipes are passed down generations.
Our Experience With TravelTriangle
We booked our Bhutan honeymoon trip through TravelTriangle and it was an amazing experience. Our travel agent was a really nice person who resolved all our queries and was very sincere. Our guide was very helpful and went out of his way to make us feel comfortable and help us. And the driver was highly skilled. He knew how to take on treacherous and narrow roads to Phobjikha. Overall, our trip was a memorable experience and we couldn't have asked for more.
What To Pack For Bhutan Trip
Carry woollen clothes for your Bhutan trip.
Keep thermals for layering.
Don't forget sunscreen, sunglasses and hat.
Wear good leather boots or shoes.
If you are going for Bhutan 7 days honeymoon, make sure you carry your camera.
Getting Around Bhutan
The only good way of getting around Bhutan is by hiring a taxi. You can hire taxis easily across the cities and go sightseeing. But be aware of the fact that taxis charge a lot. So, plan your budget accordingly.
 Bumdeling Wildlife Sanctuary: Your Personal Guide To This Beautiful Attraction In Bhutan
Bhutan is a unique and quite an unexplored destination that brings you closer to nature and offers you a lot to explore. The first Carbon negative country and the happiest country in Asia, Bhutan's serenity takes over you. The landscape views and the breathtaking mountains make it the perfect choice for those who want to have an affair with nature. So, if you loved reading about Asha and her husband's trip, spend a relaxing Bhutan honeymoon trip, and have an intimate affair with nature!
Frequently Asked Questions About Bhutan Honeymoon Trip
What is the best time to visit Bhutan?
The best time to visit Bhutan is from March to May when it's Spring and the valley comes to life.
What are the things to buy when in Bhutan?
There are a lot of things to buy especially at Craft Bazaar at Thimphu. There are around fifty stalls that sell handmade souvenirs, clothes and wares.
Do we require a Visa for traveling to Bhutan?
Yes, a Visa is required for visiting Bhutan.
Is altitude sickness common in Bhutan?
Because Bhutan is at a height altitude sickness is common and can affect anyone.
Is Bhutan safe for couples?
Yes, Bhutan is a very peaceful country and very safe for couples.