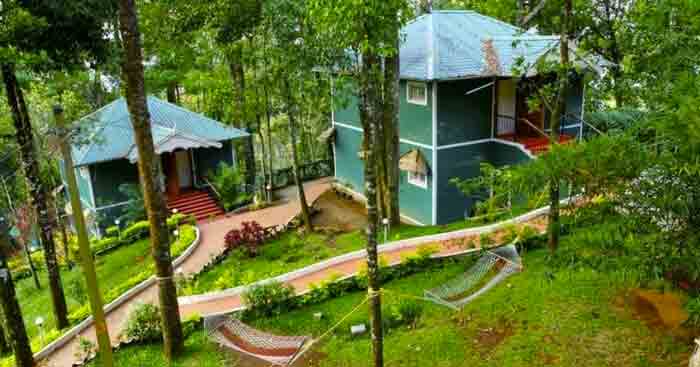 Most of the discerning travellers keep a special place in their hearts for hills and hill stations! Munnar in Kerala is a hill station exemplified by sprawling tea estates, dewy mornings, and undulated hills. Budget hotels in Munnar boast modern amenities, rustic charm, and are known for exceptional customer service. 
The hill station is a major tourist attraction in Kerala and has plenty of recommended stays. Whether you are looking for a spacious homestay for a staycation to high-end yet budget-friendly options, here's our tailored list of the best picks for Munnar. 
Top 10 Budget Hotels In Munnar
Be it a dreamy cottage, picturesque resort, or hotel, budget hotels in Munnar span from medium to the budget range and very well tend to the requirement of travellers on a tight budget.
Doubletree Villa  Munnar Inn Shamrock Munnar Hotel Dhanyasree Hotel Emerald Inn Munnar Mansion Rock Inn Munnar MGS Residency Autumn Trees Hotel Munnar Westend Cottage Munnar Blue Bells Valley Resort The Shade Misty Home Stay Bellmount Resorts Poopada Resorts Sea Grace Cottage Karthika Residency Kenstar Spice Jungle Resorts Aida Tourist Home
1. Doubletree Villa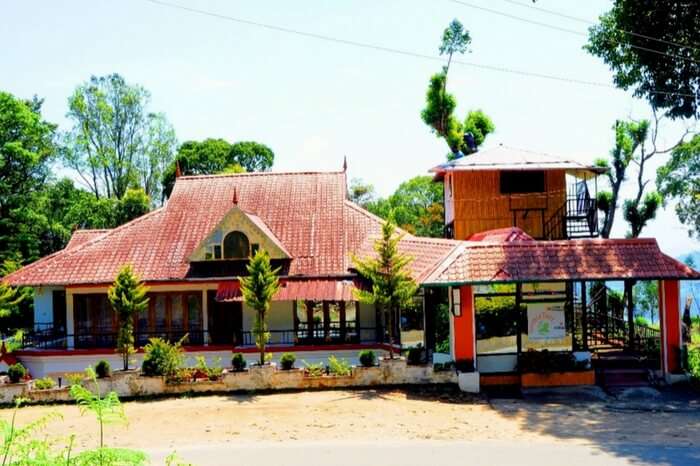 For every traveller planning a stay in one of the best budget hotels in Munnar, Doubletree Villa is the right place where comfort and hospitality define the entire experience. Clubbed with viewpoints, lush greenery, and freshness of an untarnished environment, a stay at Doubletree Villa is highly recommended. You are just a stay away from getting closer to nature. Doubletree Villa is a perfect sojourn!
What's special: Tree House, bonfire, and jeep safari
Suggested stay: Deluxe Room for vantage viewpoints of nature around
Tariff: INR 2000 per night onwards
Discover the Best Way To Observe New Year's Celebrations in Kerala
2. Munnar Inn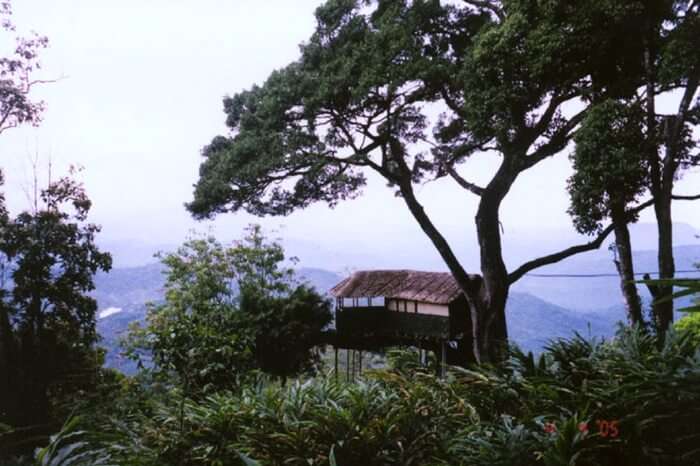 With Munnar Inn, your search for a budget hotel in Munnar comes to end. The hotel boasts of a unique location epitomized by pristine nature. Plan a stay with someone special at one of the honeymoon resorts in Munnar or go for a budget family vacation, Munnar Inn presents an ideal stay option close to the city centre. The lush greenery around the hotel property with treehouse surrounded by cardamom estate makes it a lovely retreat; it's economical too.
What's special: Trekking trails, campfire, and guided tour of Munnar
Suggested stay: Treehouse for the view of cardamom estate and well-furnished accommodation
Tariff: INR 1900 per night onwards
3. Shamrock Munnar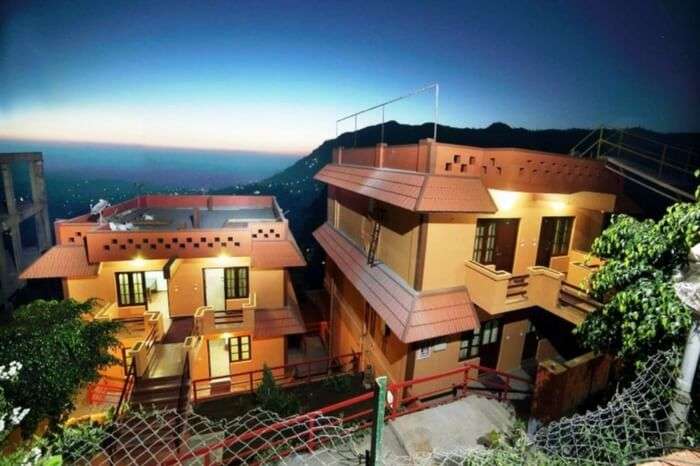 Get a feel of colonial charisma entwined with nature's serenity at Shamrock Munnar – another popular low budget hotel in Munnar with tariff being very much pocket-friendly. The hotel is characterized by well laid out environs and equally dramatic surroundings. Enjoy a pleasant stay here in the heart of Munnar without burning a hole in the pocket.
What's special: Organised camping, guided tours, and vehicles on rent
Suggested stay: Super Deluxe Villas for the aesthetic beauty and colonial touch to the stay
Tariff: INR 1800 per night onwards
37 Amazing Things To Do In Kerala For An Incredible Holiday
4. Hotel Dhanyasree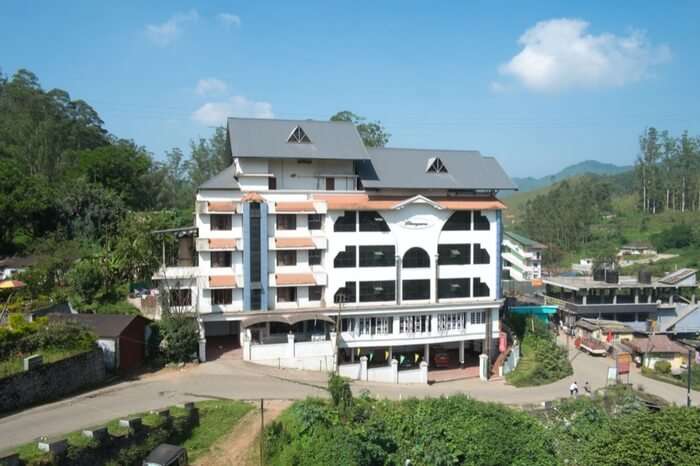 One of the best budget hotels in Munnar for family, Dhanyashree in the heart of the city makes for an ideal place to plan a stay. Defined by the cool, calm, and lazy charm surrounding the spaces, Dhanyashree hotel with its dedicated service leaves the guests enthralled with a momentous experience of an amazing stay in the hill station.
What's special: Panoramic view of nature around
Suggested stay: Luxury Room for an elegant stay at budget rate
Tariff: INR 1700 per night onwards
5. Hotel Emerald Inn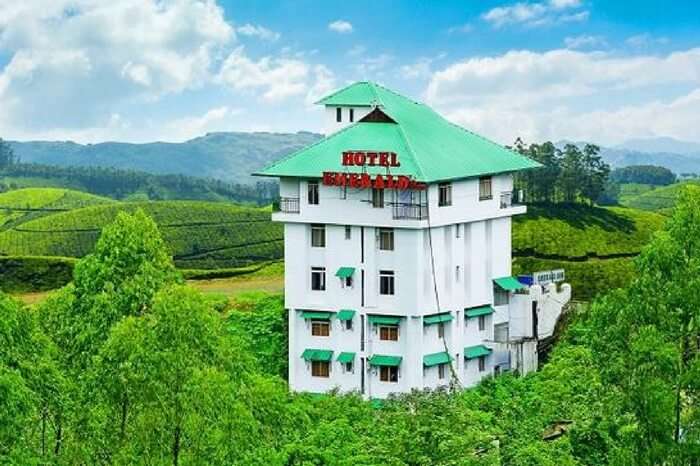 Hotel Emerald Inn redefines rustic charm in the territory of tea estates with imperial touch exuding the elegance of lazy charm in the midst of lush green environs. Hills covered in mist and clouds make Hotel Emerald Inn one of the best budget hotels to stay in Munnar. If you are looking at a budget hotel in Munnar with perfect surroundings, and dedicated hotel service, Hotel Emerald won't disappoint you.
What's special: Houseboat, ayurvedic massage, and sightseeing arrangements
Suggested stay: Premium Suite Room for the uninterrupted view of sprawling tea estate around
Tariff: INR 1460 per night onwards
Winter In Kerala: 11 Best Places To Visit For A Blissful Vacation
6. Munnar Mansion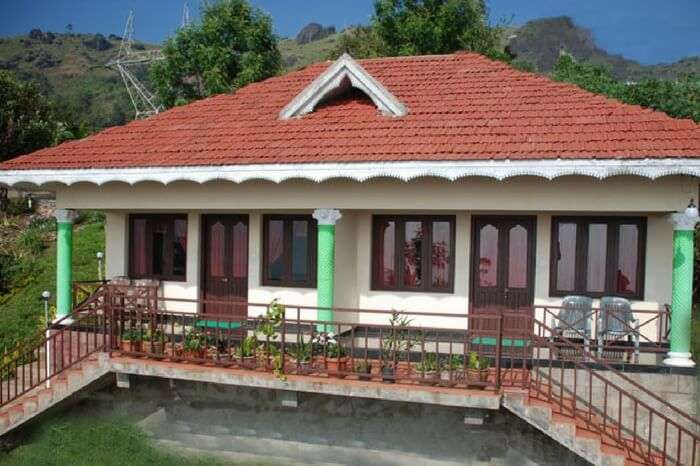 The luxury of finding a budget hotel just got better with Munnar Mansion, an ideal stay in the hills and greenery of Munnar. The hotel is known for unmatched service and incomparable facilities at an unbelievable price. No wonder why Munnar Mansion is a much sought a stay in the 1000 rupee range.
What's special: Houseboat facility, doctor on call, laundry, and coffee shop serving round the clock
Tariff: INR 1200 per night onwards
7. Rock Inn Munnar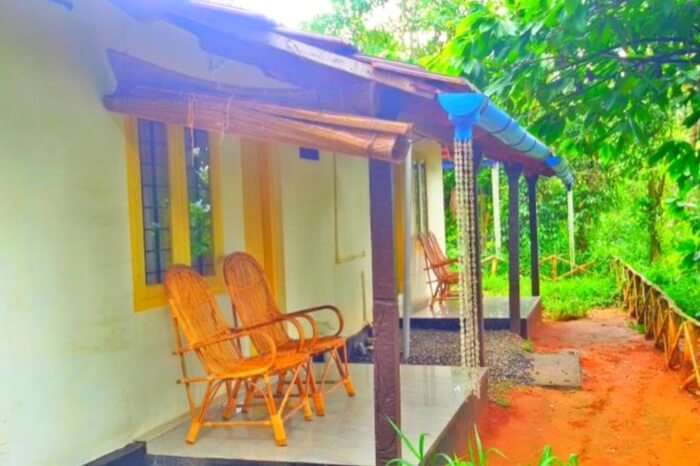 Rock Inn Munnar is a well-planned budget hotel in Munnar that duly complements the surroundings and environment that Munnar is known for. The resort has a dedicated help desk that also assists with tour planning and sightseeing. The hotel that thrives in an unspoiled environment is equally tidy and an ideal place to stay.
What's special: Sightseeing trips, 24-hour room service, and ample parking space
Tariff: INR 1100 per night onwards
18 Museums In Kerala To Explore The Art, History, & Culture Of South India
8. MGS Residency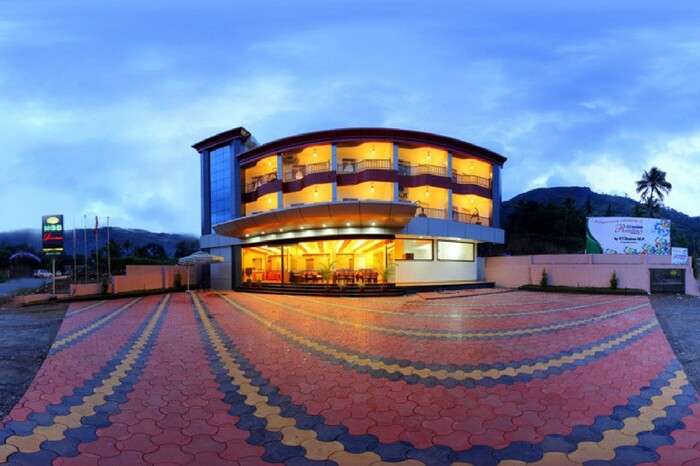 MGS Residency stands tall in the section of best budget hotels in Munnar. Tucked in the Adimali hill range, the hotel boasts of a homely environment with plenty of fun activities planned for fellow travellers. With the pristine view of nature all around, a stay at MSG Residency fills your soul while not being too harsh on your pocket.
What's special: Campfire, tribal village visit, and excursion to Cheeyapara Waterfall
Tariff: INR 1000 per night onwards
9. Autumn Trees Hotel Munnar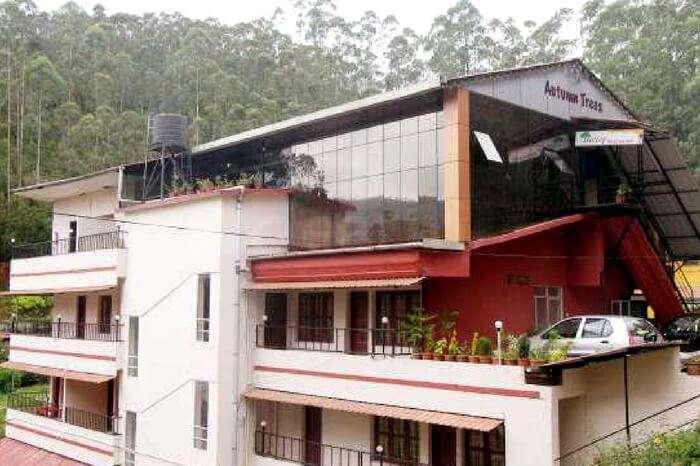 Economical stay in Munnar doesn't get better than this! With all the modern amenities and prompt service, Autumn Trees Hotel Munnar in the lap of nature at Devilkulam is another budget hotel in Munnar you must try and plan a stay at. Comfortable accommodation, well-planned structure, and modern amenities make Autumn Trees a hot favourite stay in the city.
What's special: Beauty services, laundry facility, and back generator
Tariff: INR 940 per night onwards
10 Most Famous Islands In Kerala You Must Visit For An Extraordinary Experience
10. Westend Cottage Munnar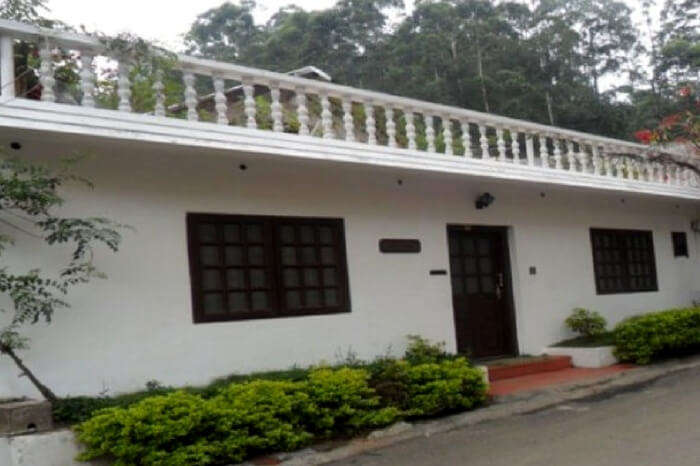 A stay under 500 bucks! Yes! you heard that correct, Westend Cottage Munnar is the place that provides a comfortable stay at a dirt-cheap rate. Also, you have the luxury of laundry service, doctor on call, backup generator, banquet facility and room service at your disposal. Don't believe me, try it for yourself!
What's special: Power backup, hot/cold water, and wifi
Tariff: INR 495 per night onwards
---
Planning your holiday in Kerala but confused about what to do? These Kerala travel stories help you find your best trip ever!
Real travel stories. Real stays. Handy tips to help you make the right choice.
---
Mid-range Budget Hotels In Munnar
If you are slightly flexible with your budget, you can get much better accommodation and services in the heart of Munnar. Here's a look at the best 5 options in mid-range budget hotels in Munnar.
11. Blue Bells Valley Resort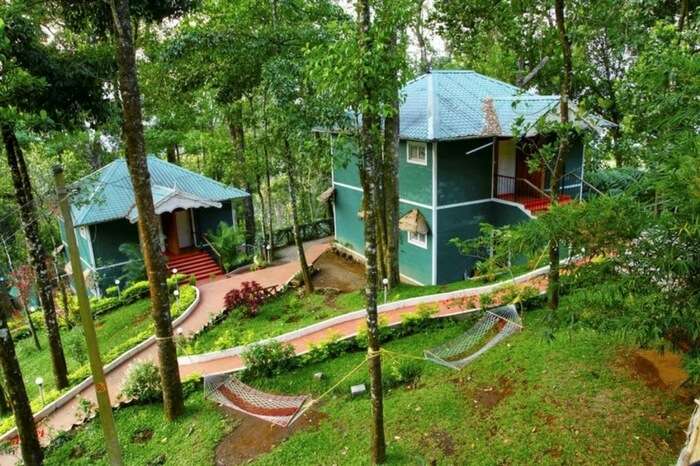 Known for its picturesque location and surreal view of misty nature around, Blue Bells Valley Resort is ranked among the best budget hotels in Munnar for a family vacation. The king-size rooms equipped with modern amenities and engrossing surroundings make it a favourite among tourists planning a short vacation in Munnar. Blue Bells Valley Resort has distinguished itself among the best 3-star hotels in Munnar and you mustn't miss a stay here!
What's special: Bonfire, barbecue, and ayurvedic treatment
Suggested stay: Super Deluxe Room for marvelous view of nature around, and rustic decor
Tariff: INR 2550 per night onwards
Trekking In Munnar: 6 Gorgeous Trails For Your Kerala Tour
12. The Shade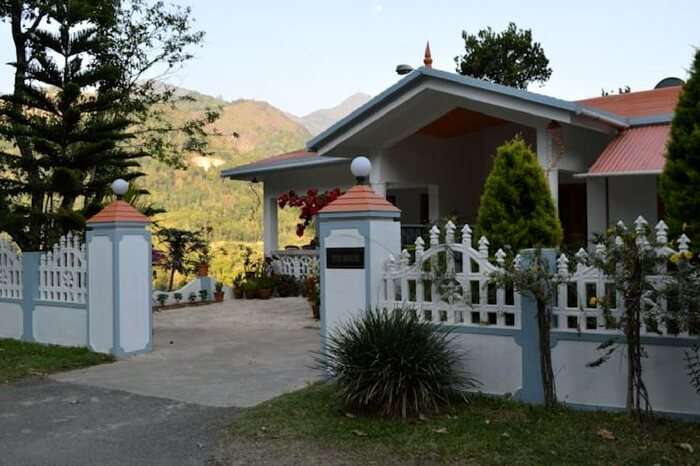 Nestled in foggy mountains and the never-ending stretch of tea-estates, The Shade is touted to be one of the best budget stays in Munnar. The homestay is enveloped by cardamom and pepper plantations, and their mild fragrance can be felt once you are around. The hosts with their impeccable service and warmth make The Shade an ideal stay in Munnar. The place is exactly where you should be headed the next time you are on a trip to Munnar.
What's special: Hiking, sightseeing, mountain bike ride, organic farm with fresh spices, and fruits
Suggested stay: Double bedroom for the spectacular view of mountains, and beautiful nature around
Tariff: INR 2500 per night onwards
13. Misty Home Stay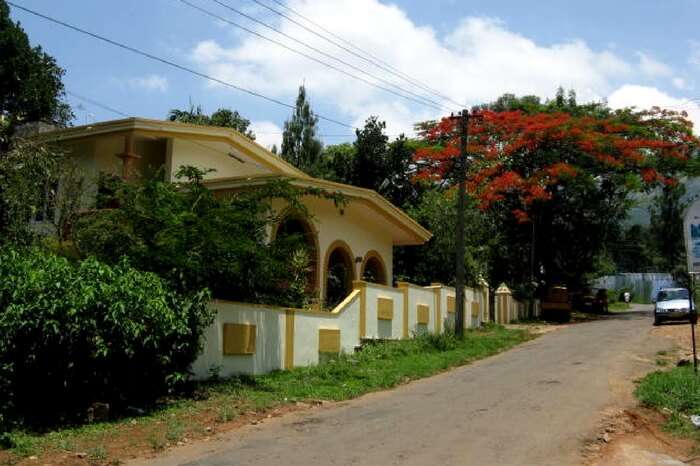 Lush green surroundings around the house and dedicated hosts make Misty Home Stays another ideal budget hotel in Munnar for family and group of friends. The family-run homestay has 8 rooms in offering for travellers. The rooms are all well maintained and have everything sought by a traveller.
What's special: Glorious mountain view, close to nature
Suggested stay: Standard Room for all the amenities, and fireplace
Tariff: INR 2200 per night onwards
Kerala Sweets: Take A Sneak Peek Into An Extremely Sugarlicious Journey
14. Bellmount Resorts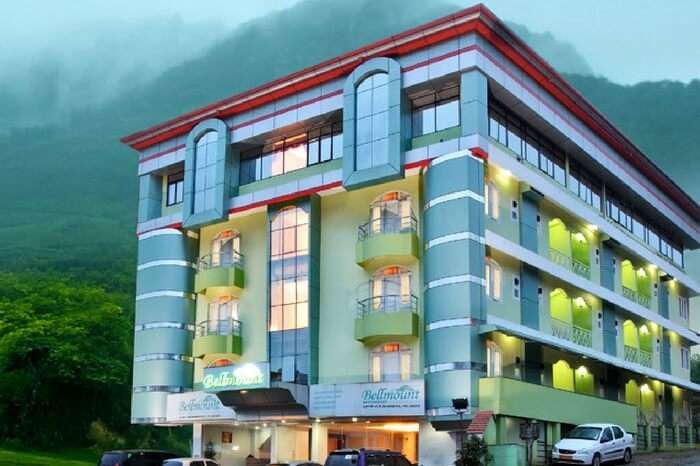 If you are looking at a budget hotel in Munnar with all the good facilities and is a place epitomized by nature's exuding elegance, Bellmount it is! 40 plus luxe rooms and a dedicated staff team are there at your service to bring you a pleasant experience that will stay for a very long time.
What's special: Secluded retreat with internet connectivity, and multi-cuisine restaurant
Suggested stay: Deluxe room for a grand view of sprawling tea garden
Tariff: INR 2100 per night onwards
11 Most Soothing Spas In Kerala For Experiencing A Rejuvenating Holiday
15. Poopada Resorts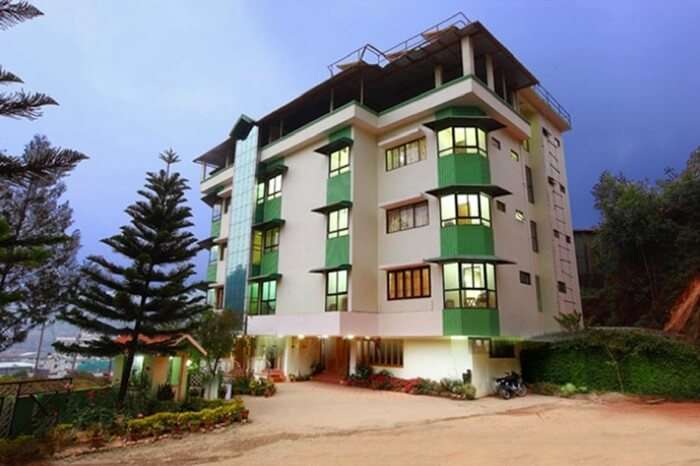 Poopada Resorts is yet another popular budget hotel in Munnar that invites its patrons for a lifetime experience in the backdrop of scintillating nature and an equally complementing setup. Revel in the true magic of nature as you plan a stay at Poopada Resorts. The pristine view of nature around topped with quality service makes Poopada one of the best budget hotels in Munnar.
What's special: Forest trekking, private party space, and barbecue
Suggested stay: Deluxe room for a pleasant view of the scenic Munnar from the balcony
Tariff: INR 2100 per night onwards
16. Sea Grace Cottage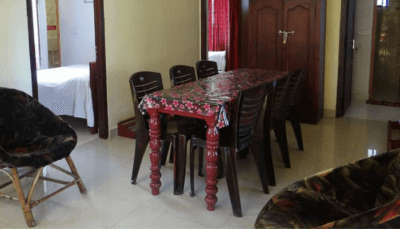 If you are looking for a budget-friendly stay in Munnar for the duration of travel that will also help you understand the local living that people practice in this region, Sea Grace Cottage is the perfect place to make the best of both. Studded with minimalistic design and an open airy interior, this is a functional space that will keep you comfortable and surrounded by great attractions as you explore the destination. 
What's special: Local cuisine
Suggested stay: N/A
Tariff: INR 800 per night
Silent Valley National Park In Kerala: Where The Wild Roam Free
17. Karthika Residency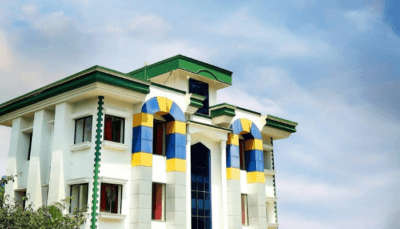 Nestled in the heart of Munnar, this is another budget-friendly hotel that is popular for its close proximity to the Munnar airport and railway station. Punctuated with a traditional ambience and local food, it is a haven for both leisure and business travellers who are looking to explore Munnar on a budget. 
What's special: Sightseeing, local tours
Suggested stay: N/A
Tariff: INR 1,200 per night
18. Kenstar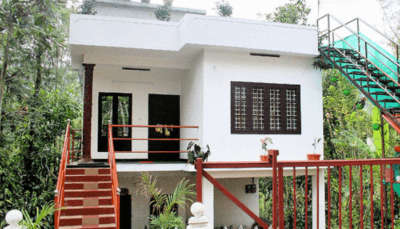 What more than you need than the opportunity to wake up to a panoramic view of Munnar's green landscape in a spacious bedroom where amenities are limitless? Kenstar is a gorgeous property towing on the perfect line between the modern and forest landscape. 
What's special: Forest view from the room
Suggested stay: N/A
Tariff: INR 800 per night onwards
6 Marvelous Kerala Parks To Get Rejuvenated On Your South Indian Escapade!
19. Spice Jungle Resorts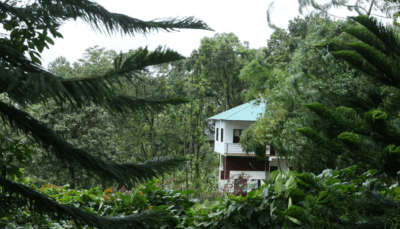 Nestled in the Idduki district, this budget-stay is literally nestled in all of Munnar's greenery. Come for the misty cool air, traditional meals, and stay for the trails and finest hospitality experience. Whether you are planning a short stay in the area or want to spend more time exploring the entire district, there is where you should be. 
What's special: Forest view from the room
Suggested stay: N/A
Tariff: INR 900 per night onwards
20. Aida Tourist Home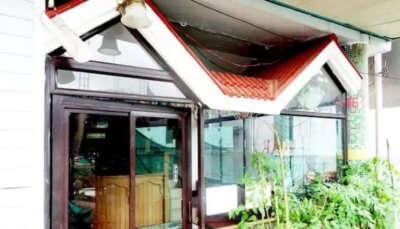 Nestled in the cover of a sprawling tea garden near NH19 national highway, this is a perfect budget stay for eco and adventure travellers. Located 3 km from mesmerising views of the Pothamedu View Point and 7 km from the Attukad Waterfalls, you can enjoy the most amazing cuisines as you stay in this beautiful paradise. 
What's special: Forest view from the room
Suggested stay: N/A
Tariff: INR 1,000 per night onwards
26 Captivating Tourist Places In Munnar All Nature Lovers Must Visit
In the presence of the Coromandel Coast and Nilgiris mountains, Munnar exudes fervent charm and eternal bliss. Don't forget to pay a visit here while planning a trip to Kerala!
For our editorial codes of conduct and copyright disclaimer, please click here. 
Frequently Asked Questions About Budget Hotels In Munnar
Where is Munnar located?
Munnar is a beautiful hill station in the Idukki district of Kerala. It is a small town in the Western Ghats range and is picturesque.
How many days should I spend in Munnar?
Ideally you should spend 3-4 days in Munnar as the city offers so much to explore. There are many interesting tourist places in Munnar that you must not miss out on.
Can I have a budget trip in Munnar?
If you wish to plan for a budget trip to Munnar then you need to plan your itinerary very carefully and get into minute details. You should also consider staying in budget hotels in Munnar and not splurge much.
Is Munnar worth visiting?
Yes, if you love being close to nature and like interacting with flora and fauna and lush greenery attracts you then Munnar is definitely worth visiting. This beautiful hill station in Kerala offers so much to explore that you will be fascinated.
What is Munnar known for?
Munnar is known for its tea plantations, its herbs and medicinal plants and the beautiful lakes and rivers that it has been bestowed with. Munnar is one of the most popular tourist destinations in India and somewhere that you should visit at least once in your lifetime.
Does it snow in Munnar?
Snowfall in Munnar is a rare occurrence since the past few years due to climate change. However, it is very chilly and you will enjoy the weather for sure.
What can I shop for in Munnar?
There are many things that you can shop for in Munnar. From factory fresh tea and dry fruits to coffee and homemade chocolates, aromatic oils to sarees there is so much that you can shop for.
Is December a good time to visit Munnar?
Yes, December is one of the best months to plan for a trip to Munnar. In fact, you will experience the chilly weather that is much talked about.
Looking To Book A Holiday Package?
Book memorable holidays on TravelTriangle with 650+ verified travel agents for 65+ domestic and international destinations.
---
People Also Read:
Hostels In Uttarakhand Hostels In Himachal Pradesh Hostels In Gangtok