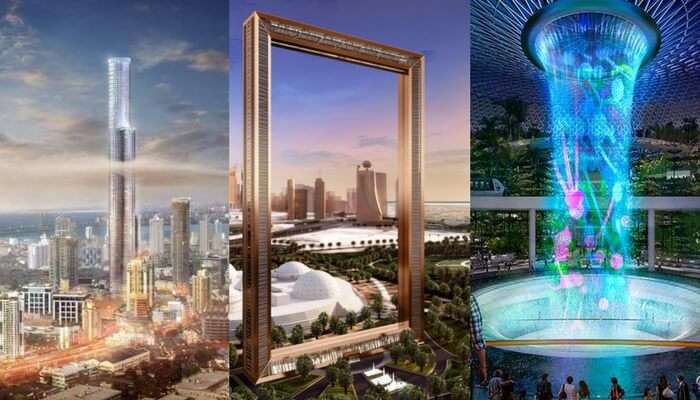 We just stepped into 2018, but the upcoming infrastructure scenario is making us believe it's 3018 already! With this list of most stunning buildings to look forward to in 2018, you'll be reconsidering your travel goals. While some of the listed structures are already open to public, some of them are expected to be opened by the end of this year. All of these, however, are all set to stand as an epitome of brilliant architectural design and interiors.
The list features not just a glimpse of these buildings, but also gives you essential information regarding each of them.
1. Dubai Frame, United Arab Emirates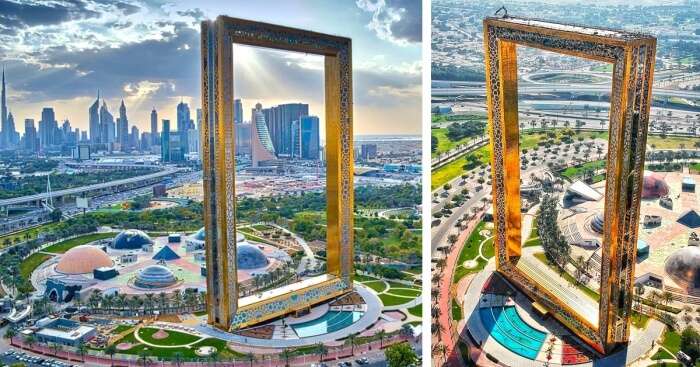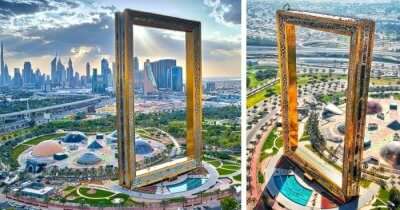 Recently opened to public, the Dubai Frame will surely catch your eyes. As the name suggests, the building looks like a giant picture frame, measuring 150 meters by 93 meters. Located near yet another famous tourist attraction of Dubai, called Zabeel Park, this building is known to provide spectacular view of the old and new side of the city.
2. Jewel Changi, Singapore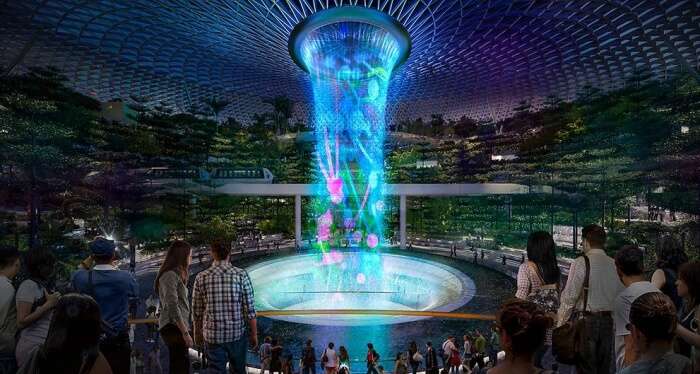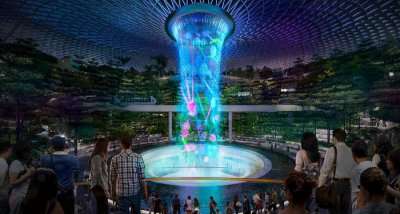 Singapore's Changi International Airport has already been voted as world's best airport since few years now, and as Jewel Changi is unveiled there is no chance any other airport is ever going to take away this title from Changi. This new terminal building features a doughnut-shaped dome made from glass and steel. The complex will further connect with other three terminals, through glass walkways.
This architectural jewel will be boasting of so many exciting features such as canopy mazes, skynets, forest valley, discovery slides, and canopy bridge, just to name a few.
3. Lakhta Center, Russia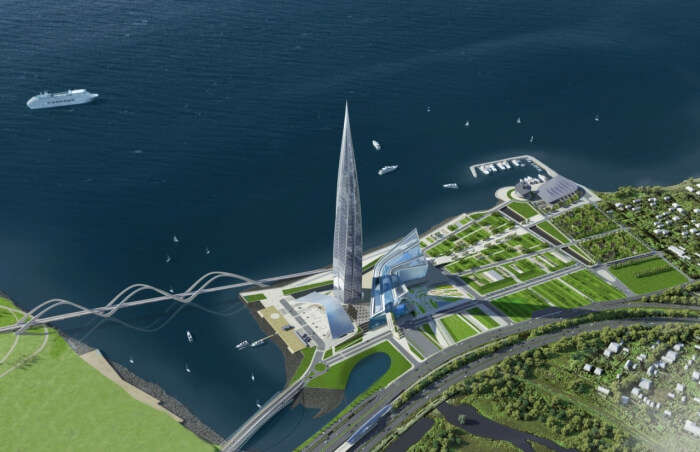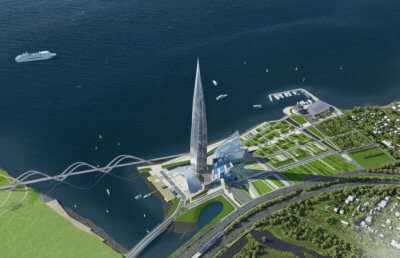 With an edgy design, Lakhta Center with its 462 meters of height is about to be the tallest building in Russia as well as Europe. This 86-storey structure is going to be a non-residential place, with offices, bank, planetarium and medical center etc. The seas further adds on to its brilliant look. The observation deck will be at 356 meters, offering an overwhelming view of the city.
4. World One, India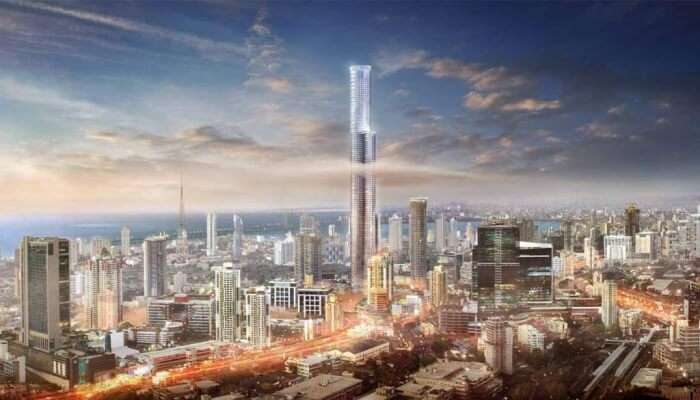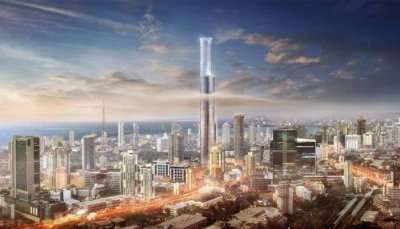 All set to be regarded as world's tallest residential building world one has 117 storeys. The construction for this one began in 2011 and is supposed to be completed this year. The building's architect is Pei Cobb Freed & Partners, and the area it's spread across an are of five acres.
Not just the exteriors are ravishing, the interior is being designed by Giorgio Armani, so you can imagine the level of grandeur that it will be adorned with.
5. Framework, USA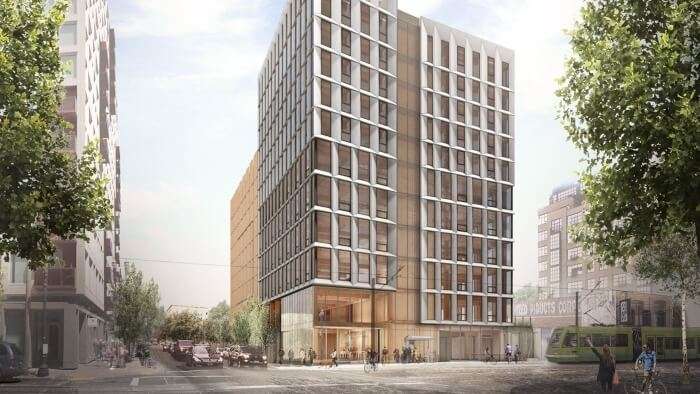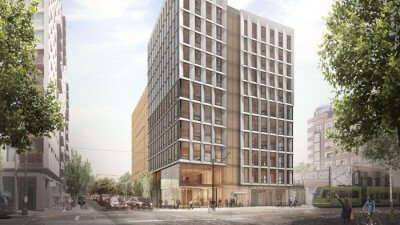 At first glimpse, you may wonder 'What's so special about this building?' but the Framework indeed, with its 85 meters of height is the first and tallest wooden skyscraper in USA. The building has both offices and homes, and is primarily supported by laminated wooden columns and exposed wooden core.
Suggested Read: USA Has Got A Free Treat For You If You're Visiting Its National Parks This Year!
6. V&A Museum of Design, Scotland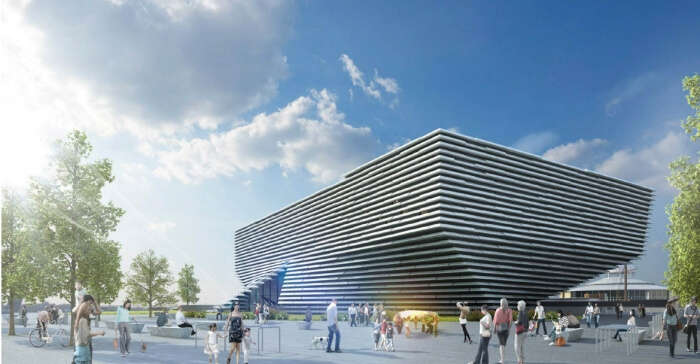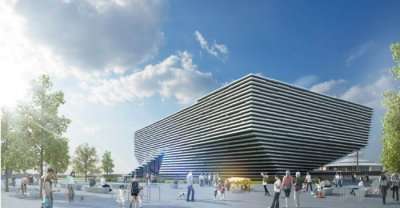 Located in an 80 million USD venue, the V&A Museum of Design is a masterpiece by architect Kengo Kuma. The architect also is working on the stadium which will host 2020 Olympics in Tokyo. With all its exterior work completed, the fitting-out of the museum is to be begun in February, and it has been confirmed that the museum will open on 15th September 2018.
7. Vessel, USA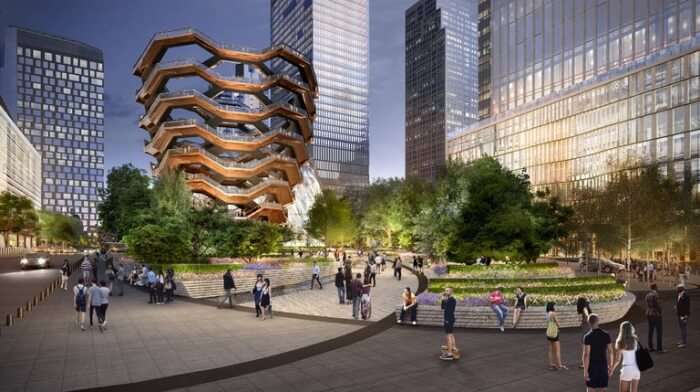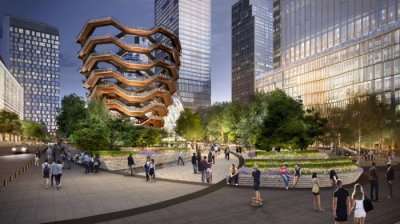 Stealing the hearts with its honeycomb pattern, Vessel is designed by famous architect Thomas Heatherwick – A Briton who's given the world Zeitz MOCCA in Cape Town, and Olympic Cauldron. The 16-storey structure consists of 154 flights of stairs with 2,500 steps topped with copper. However, if you don't want to climb a lift would also be there.
This is a part of 20 million USD project called called Hudson Yards Development, which is known to be USA's biggest real estate project.
8. Tribunal De Paris, Paris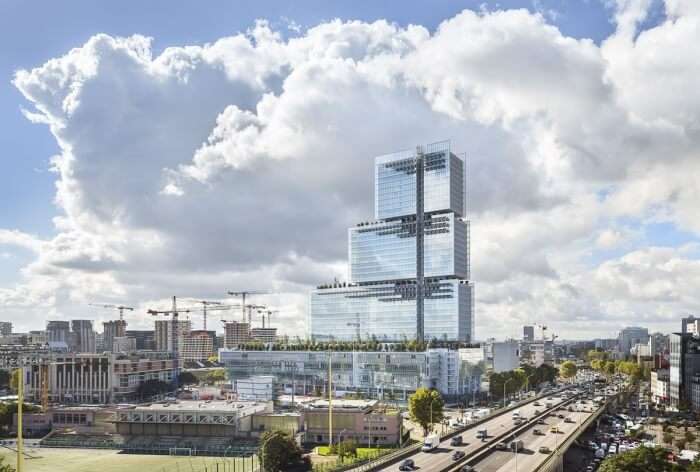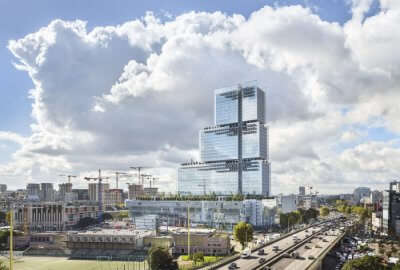 A four-tiered iconic glass skyscraper, Tribunal De Paris is about to become Europe's largest law complex. Although the work on the building was completed in November 2017, it would open in April 2018. The structure is 160 meter tall, and feature four buildings stacked one upon the other; and you go above the size of the building decreases.
Tribunal De Paris, covering an area of 5500 square meters, is designed by architect Renzo Piano, the Italian architect also famed for designing the Shard in London.
Must Read: Honeymoon In Paris 2022: Your Personal Guide For The Most Romantic Experience Ever!
9. Leeza SOHO, China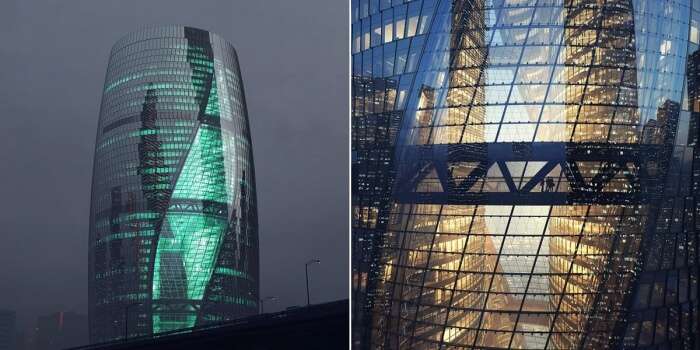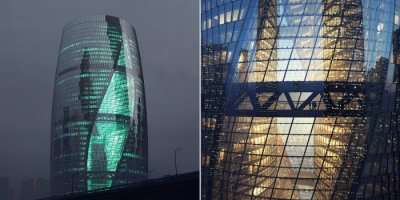 Probably one of the most-talked about upcoming structures in Asia, the construction of Leeza SOHO began in 2015 and is all set to be completed this year. On its completion, it will feature world's tallest atrium, with a height of 623 ft. Today, the status is enjoyed by Burj Al Arab in Dubai.
The twists surely add on to the look, but it's not just the look this design after, as these twists will allow natural light to enter different corners of the building. Another attraction of the building are the four skybridges
10. Grand Egyptian Museum, Egypt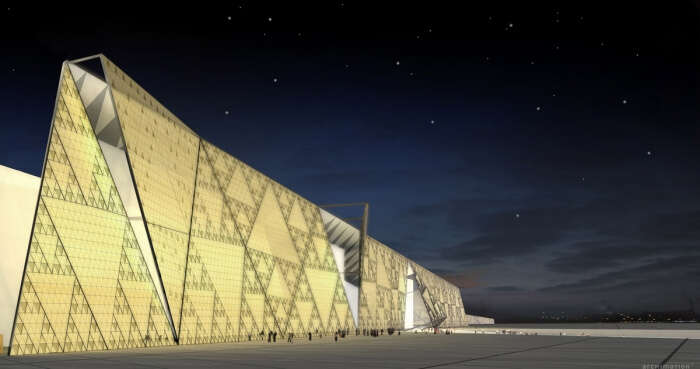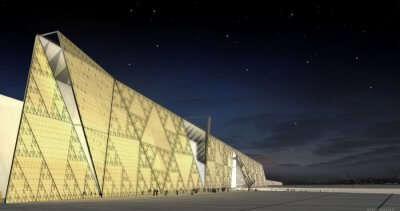 Spanning over an area that's equivalent to four football fields (24,000 square meters), The Grand Egyptian or the Giza Museum is expected to be partially opened in 2018. However, once the construction is completed, it will be the world's largest archeological museum. The structure has been under construction since 2012 years, and is perched on a desert plateau, amidst the iconic pyramids.
The facade is surely a great catch, featuring translucent stone walls. The museum will be exhibiting the treasures from Tutankhamun's tomb, a garden, educational facilities and more.
Further Read: 10 Best Honeymoon Places In Egypt For A Romantic Stint By The Pyramids In 2022
---
Looking To Book A Holiday Package?
Book memorable holidays on TravelTriangle with 650+ verified travel agents for 65+ domestic and international destinations.
---
Comments
comments