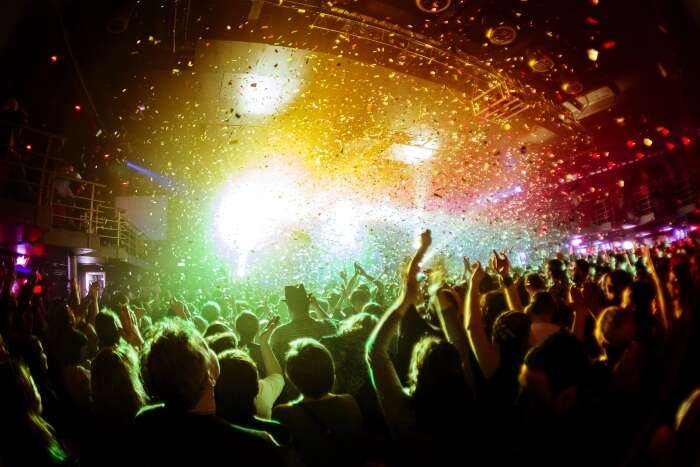 Malta is a Mediterranean archipelago located between the scenic Sicily and Northwest Africa. The land is known for its sprawling natural landscapes and historic architecture. Though the country is famous for its religious institutions and great food, one should consider giving a shot at its exceptional party circuit. Malta nightlife is full of energy and high spirit with numerous restaurants, bars, and pubs spread across the country.
10 Places To Enjoy Malta Nightlife
If you on a holiday to Malta, you will love the nightlife. This guide curates some of the best nightclubs in Malta that are sure to satisfy the party animal in you.
Level 22
Havana
Shadow Lounge
Marrakech
Uno
BarCelona Lounge
Plush
Sky Club
Alex Bar
Hugo's Lounge
1. Level 22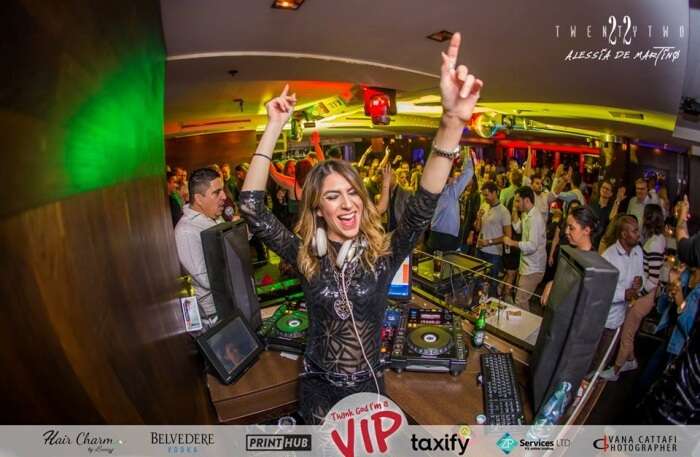 Located in the party hub of Malta, St.Julian's, Level 22 is known for its luxurious interiors and sophisticated service. The ambiance is perfectly paired with the music from the 90's most of the days. It is the most sought-after club in the country that hosts many international celebrities. The weekends are open for live concerts and one can dance away to the night to the grooving music by the DJ. The lounge, however, follows a strict dress code of smart casuals to complement its contemporary food and cocktails.
Location: Portomaso Business Tower, Saint Julian's, Malta PTM 01
Timings: 21:30 to 4:00
Cost for two: Entrance is free
Must Read: You Can Make Your New Year Memorable By Visiting Malta In December
2. Havana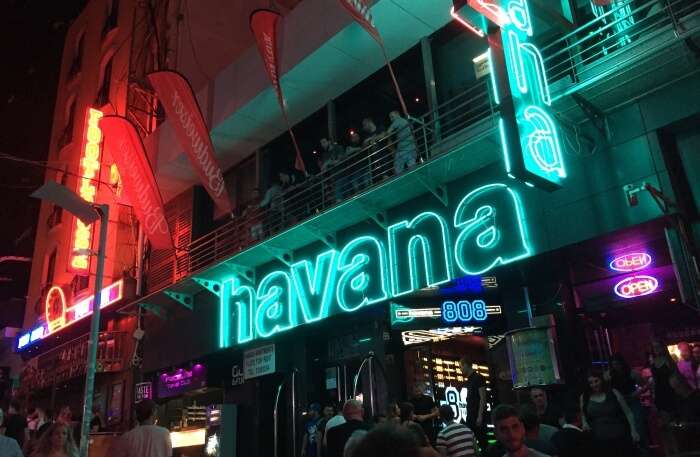 Another of the Saint Julian's gem is the Havana and the one club to visit to know what is the nightlife really like in Malta. It is a huge club situated in the center of Paceville with half a dozen lounge bars and a couple of dance floors. The interiors of the club are monotonous and light up when the music starts. The club prefers to play retro music most of the time and sometimes move on to rock and hip-hop. It serves great cocktails and food while beer seems to be the crowd favorite.
Location: Saint George's Road, Paceville, Malta
Timings: 21:00 to 4:00
Cost for two: INR 2500
3. Shadow Lounge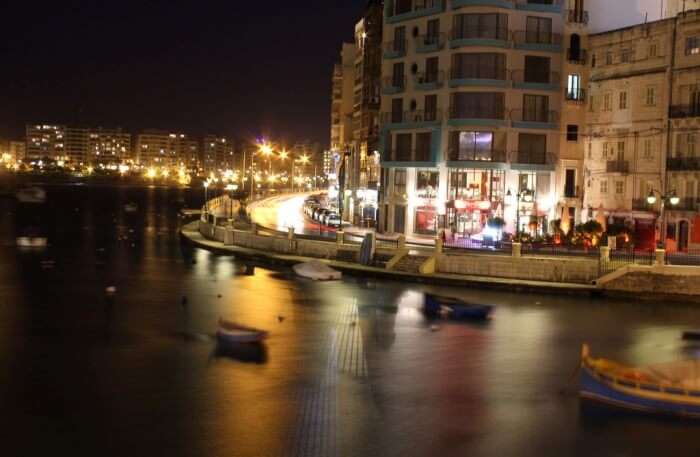 A few minutes away from Paceville is this small lounge bar on the second floor of a nightclub. The ambiance is very classy with gold filigrees and plasma decor. It is perfect for unwinding after a busy week at work. The cocktails and champagne are very popular here while the music is very house style. The lounge is full of plush sofas and a terrace where dance floors are installed. The club could be a bit difficult to spot for the first-timers but following Hugo's reputation, one can get into the Shadow Lounge.
Location: Saint George's Road, St. Julian's STJ 3340, Malta
Timings: 23:00 to 4:00
Cost for two: INR 1500
Suggested Read: 10 Best Day Trips From Malta That Will Give You A Jaw-Dropping Experience
4. Marrakech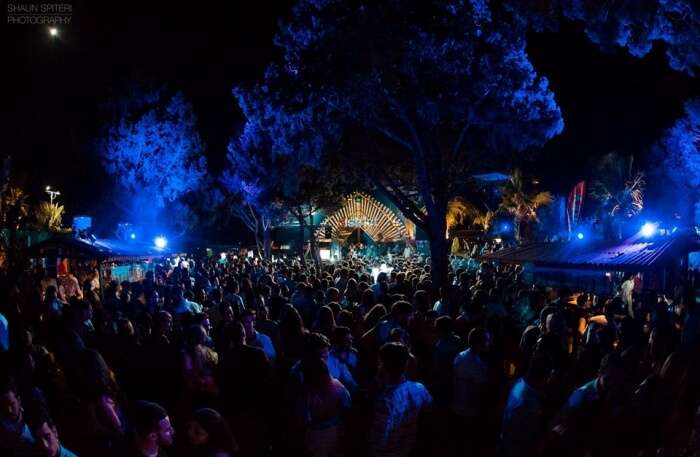 Marrakech is the best nightclub in Malta with a jungle theme ambience. It is the only open-air nightclub in Malta that is so sophisticated with its choice of music and service. There are VIP lounges and bars available for extra an price. Again, a strict dress code of smart casuals is recommended. The club has the perfect space for outdoor events and live performances. It is one of the dreamiest places meant for partying in the country. The alcohol and food service are flawless but on the downside, this fabulous place is open only on Saturdays.
Location: Gianpula Village, Rabat 5032, Malta
Timings: 21:30 to 4:00
Cost for two: INR 5000
5. Uno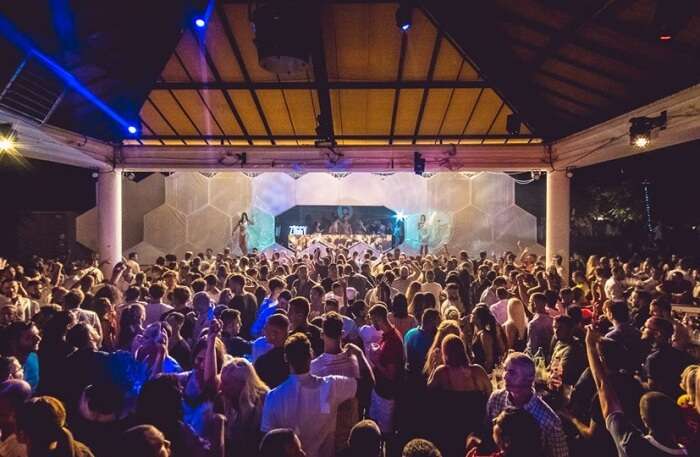 This party area situated in the middle of the crafts village in Malta is open only in the summers and can accommodate more than 3000 people at once. The club plays rock music for most of the days but also favors the electronic music. The club serves as a public event venue where most of the international celebrities have performed a lot many times. You are sure to spot a few celebs from Europe as well. The club is divided into three units and the prices to each entrance vary according to the event in motion. Clubbing can exclusively be experienced here on Sundays.
Location: Uno Crafts Village, Ta'Qali, Attard 4000, Malta
Timings: 21:00 to 2:00
Cost for two: INR 3000
Suggested Read: Malta In Summer: A Detailed Guide For The Most Unique Experience!
6. BarCelona Lounge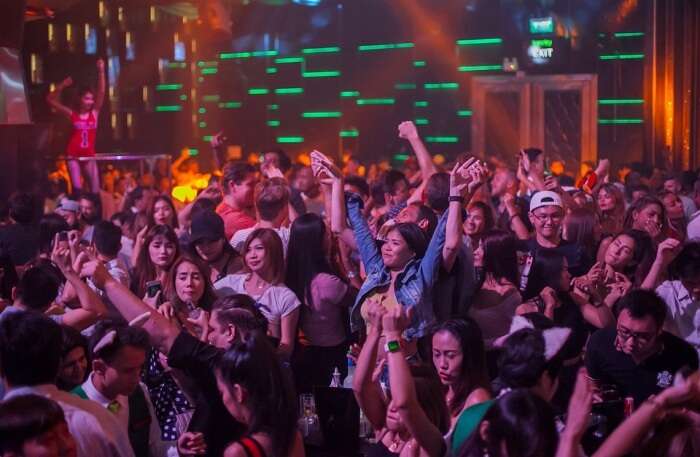 Nightclubs in Malta stand up to every definition of a party. BarCelona Lounge in St. Julian's is known for its weekend live performances and flamenco shows. The interiors of the club are comfortable and modern welcoming customers of all ages. The cocktails and wine at the bar are always on high demand while the food seems to complement the drinks excellently. The club usually plays house music allowing people to dance away through the night.
Location: Wilga Street, St. Julian's, Malta
Timings: 23:00 to 4:00
Cost for two: INR 2000
TripAdvisor Rating: 3.5/5
7. Plush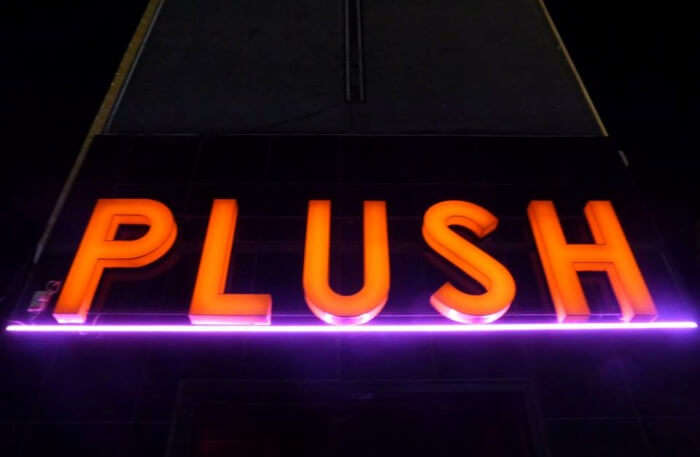 As the name implies, the club has a very opulent ambiance within. The interiors are filled with objects in the red and black combination with a hint of gold here and there. The club is divided into 3 parts each varying with the kind of bars and music they have to offer. One can choose between the plush lounge, room or club as such for an amazing Malta nightlife. The club also has a terrace dance area that can be rented for private events and parties.
Location: Saint George's Road, St. Julian's, Malta
Timings: 19:30 to 3:00
Cost for two: INR 2500
Suggested Read: 15 Top Indian Restaurants in Malta To Add A Desi Twist To Your Vacay
8. Sky Club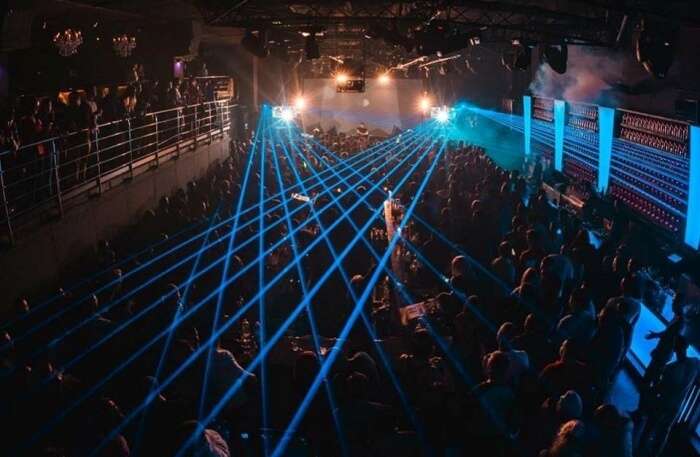 Paceville has a lot of nightclubs in Malta to offer but this particular one is known for its largest indoor dance floor that can accommodate more than 4000 people at once. The ambiance is a very party like in diverse colors and lights. The walls are adorned with LCD screens and funny caricatures. All through the summer, the club is busy with events and performances. It is known to have a record of serving the most amount of alcohol within a minute. No matter what day it is, one can always be sure of having the best time here.
Location: Dragonara Road, St. Julian's, Malta
Timings: 21:30 to 4:30
Cost for two: INR 2000
9. Alex Bar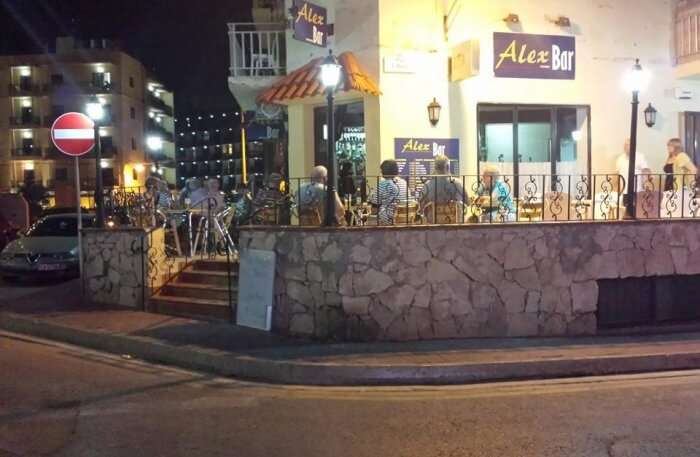 Alex bar offers the best St.Paul's Bay nightlife in Malta. The bar is simple and friendly perfect for a relaxing weekend with some friends. The bar is famous for its drought beer and has an open-air seating apart from the indoor dance floor. The food and drink price is very affordable and with great taste. If one is not in a mood for a chic party, Alex Bar is where one would want to head for a relaxed night.
Location: Triq-IL Maskli, Qawra, Malta SPB 1486
Timings: 20:00 to 12:00
Cost for two: INR 800
Suggested Read: 11 Restaurants In Malta Where You Cannot Eat For Just Once
10. Hugo's Lounge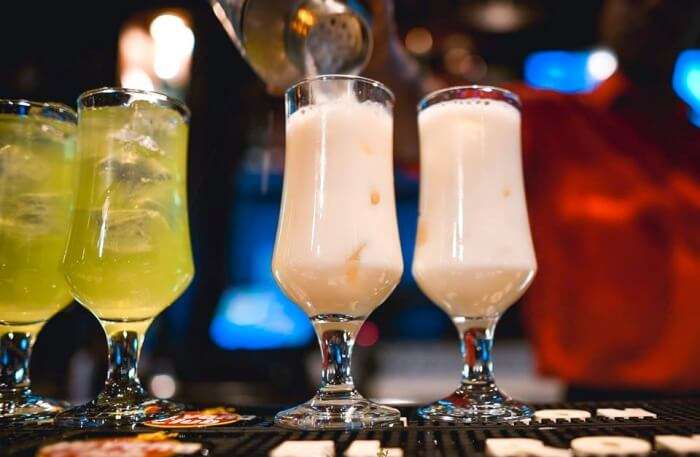 Pretty famous for its fashionable interiors and crowd alike, Hugo's Lounge is located right below the Shadow Lounge. Largely occupied by the young crowd, the club plays the latest music from all over the world. The club is known best among the Malta nightlife to serve some superior sushi and outstanding cocktails. The club has a happy hour in the afternoon to help one beat the Monday blues. Hugo's Lounge is the perfect place to spend some quality time with friends or loved ones.
Location: Saint George Road, St. Rita's street, St. Julian's, Malta STJ 3341
Timings: 20:00 to 1:00
Cost for two: INR 1000
Further Read: 8 Best Nationals Parks In Malta That Make It The Best Wildlife Holiday Place!
Malta does offer a perfect vacation package complete with spectacular natural surroundings, iconic centers and an amazing nightlife. The party heart of Malta is best visited in summers for a fun night in the outdoors. Plan your trip to this island country in Europe with Travel Triangle and experience the best Malta nightlife.
---
Looking To Book An International Holiday?
Book memorable holidays on TravelTriangle with 650+ verified travel agents for 65+ domestic and international destinations.
---