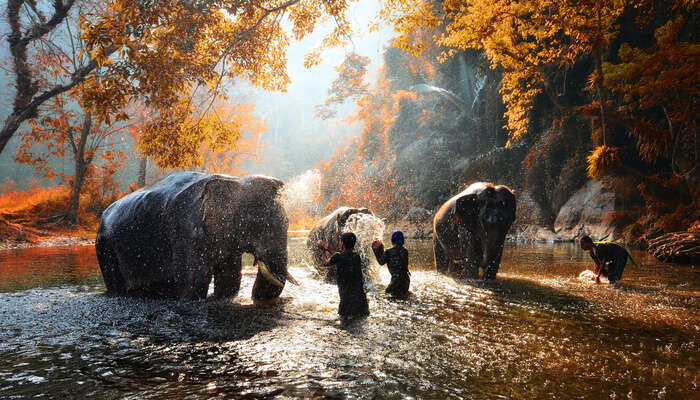 Experience pure bliss amidst lush greenery as you plan your escapade to Coorg this winter. Coorg is a rural district located in the southern state of Karnataka, famous for its austere sights, and the world-class coffee plantations. Coorg is a favourite haunt for a lot of people coming in from Bangalore to spend a relaxing weekend away from the hustle and bustle of urban life. The misty landscape, lush green forests and enchanting waterfalls will lure into taking a trip to explore the beauty of Coorg in December with your friends and family for a perfect winter getaway this year!
Weather In Coorg In December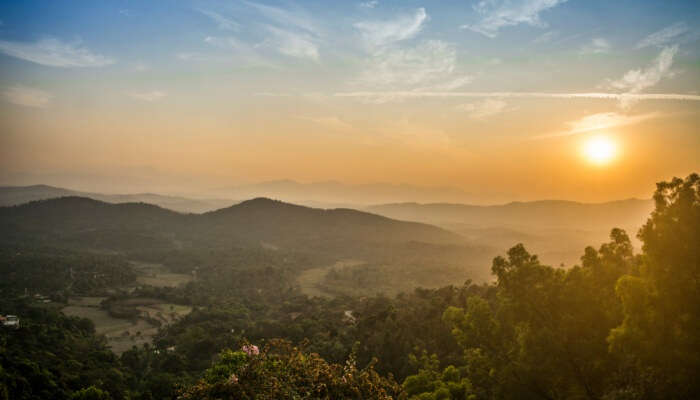 December is the onset of winter in Coorg which goes on till February. The minimum temperature of this beautiful hill station remains above 13°C with pleasant and cool climate conditions that are apt enough to explore the stunning countryside. However, during the months of December through February, the temperatures have been known to fall as low as 8 to 10°C. This season also attracts a good number of tourists as it's the best time to visit Coorg and enjoy a memorable vacation here.
4 Things To Do In Coorg In December
From adventure enthusiasts to nature lovers and coffee connoisseurs, Coorg has got plenty of things to do that every type of traveler will enjoy. Let's have a closer look at some of the most exciting things to do in Coorg that will render a perfect winter vacation for your family and friends.
1. Coffee Plantation Tour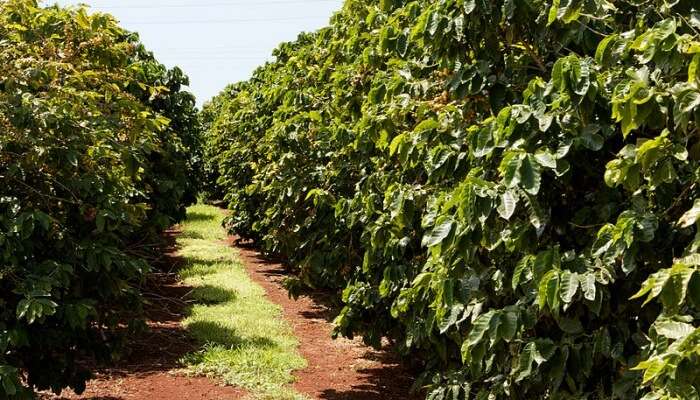 Coffee bean picking is one of the best things to do in Coorg as this place is the largest producer of coffee where you'll find coffee plantations at almost every milestone. The best way to explore these gorgeous plantation is by taking a nature walk through them on a one day trip to Coorg. The best season for coffee picking is between November-January!
Coorg Trip From Bangalore: A Pocket Guide For Your Next Getaway In 2022!
2. Camping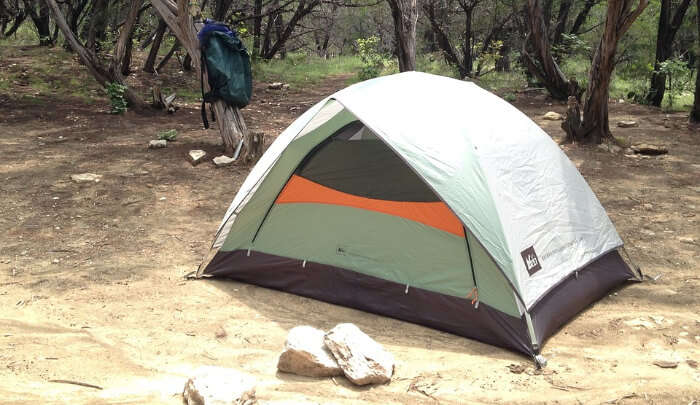 With several campsites to choose from, camping in Coorg is quite a popular activity that all adventure enthusiasts love to indulge in, especially during the winter season. Simply unwind amidst the lush greenery, pitch your tent and enjoy a hot cup of coffee with a book to read. This is the best time to spend some time alone in the lap of nature in absolute wilderness.
8 Silvery Waterfalls In Coorg That Are Waiting To Be Explored
3. Trekking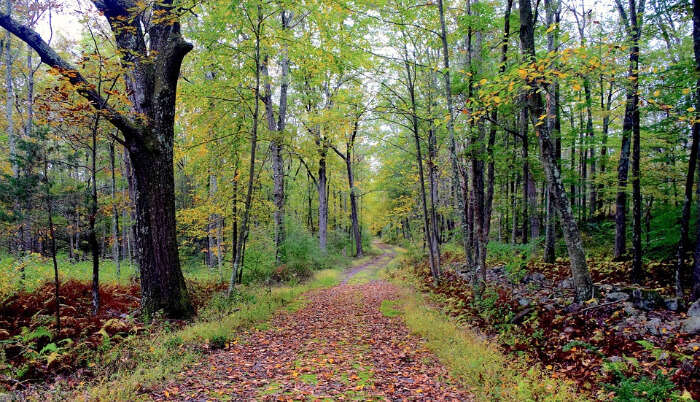 The stunning western ghats offer ample opportunities for hiking and trekking which include Tadiandamol, Kodachadri, Kumara Parvatha, Mullayanagiri, and Brahmagiri. What better time than winter to explore the outdoors and venture into the wilderness. Trekking is ideal during the winter season, especially in December when the forests are dry but green, which is why it is amongst the most popular things to do in Coorg in December.
4. Jeep Safari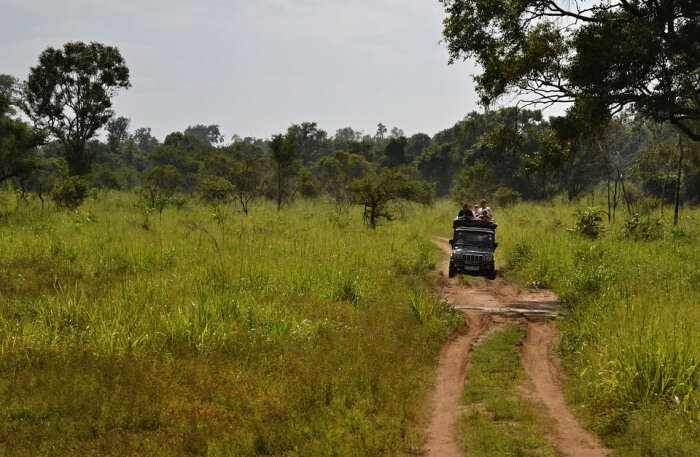 Jeep safaris are ideal for adventure enthusiasts and nature lovers who love exploring the wild side. Take a tour of the breathtaking landscape in Coorg on a jeep safari, the Kabbe Hills offer amazing views and the Nishani Hills are ideal for an off road jeep safari adventure. Witness the enchanting Mallalli waterfalls on the way and enjoy your time amidst the raw beauty of nature.
Honeymoon In Coorg: Your Guide To A Picture Perfect Honeymoon At The Scotland Of India
5 Places To Visit In Coorg In December
The wilderness of Coorg offers a plethora of places to visit where you can indulge in wildlife activities such as bathing elephants, fishing, experience the culture or simply unwind and soak in the good vibes. Let's find out the top places to visit in Coorg in December for a blissful holiday experience.
1. Dubare Elephant Camp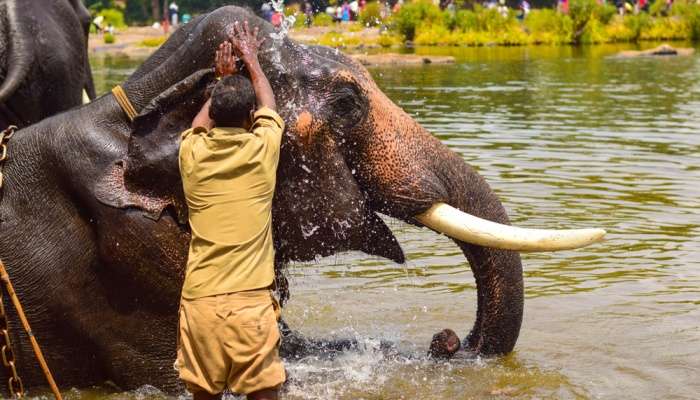 The beauty of bathing and taking care of elephants is the most surreal things to do in Coorg. The elephant camp in Dubare is one of the most famous tourist attractions in Coorg that has a large herd of elephants that you can feed, bathe and ride. This tourist attraction is the ideal place to spend a day out surrounded by the gigantic animals that are cute as a button.
Location: Dubare Elephant Camp, Kushalanagar, Nanjarayapatna, Karnataka 571234
Timings: 8:30 am – 6:30 pm
28 Best Things To Do In Coorg For A Refreshing Escape From Urban Life In 2022
2. Nagarhole National Park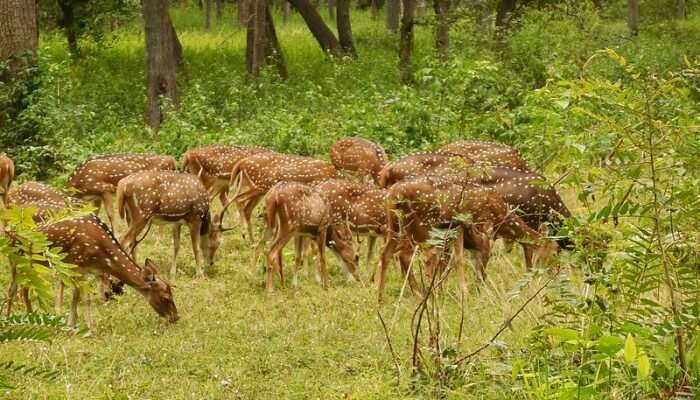 Coorg is all about wildlife and what better than to explore it in a well designated national park where you can come face to face with all the wild animals in their natural habitat. Nagarhole National Park is certainly one of the best places to visit in Coorg in December that is an ideal place for wildlife enthusiasts. The national park is famous for safari rides where you can spot over 270 species of birds.
Location: Mysore – Madikeri Road, Hunsur, Karnataka 571201
Timings: 6 am – 9 am; 2 pm – 5 pm
10 Light-On-Pocket Coorg Hotels That Are Worth Every Dime You Spend!
3. Abbey Falls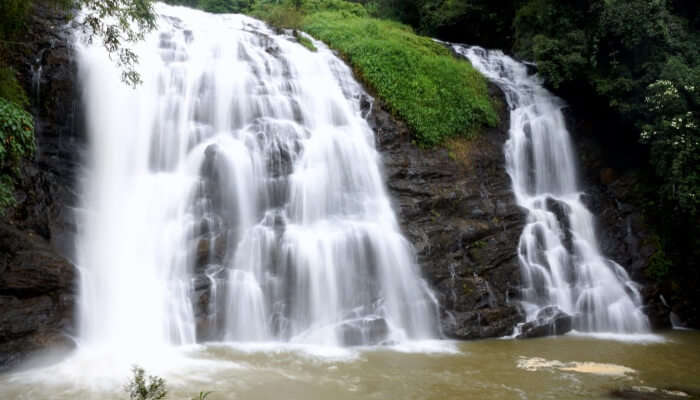 Abbey Falls is one of the most famous waterfalls in the southern state of India, it falls from the mountains of the western ghats and makes for a picture-perfect moment as it looks absolutely beautiful. Abbey falls is famous amongst couples as it is an ideal romantic spot and perfect for sightseeing activities or to take a leisurely walk amidst nature. It is definitely amongst the best places to visit in Coorg in December.
Location: Abbey falls, Madikeri, Hoskeri, Karnataka 571252
Distance from Coorg: 5.5 km
Trekking In Coorg: 15 Trails In The Ghats For Adventure Enthusiasts In 2022
4. Golden Temple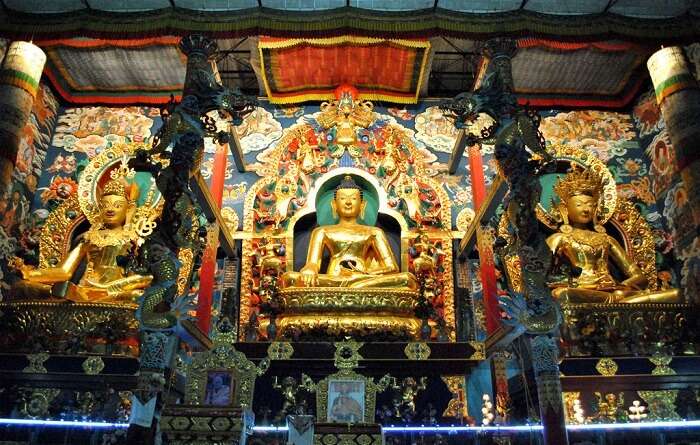 Namdroling Nyingmapa Monastery, also known as the Golden Temple is considered amongst the top 10 Buddhist Monasteries in India that is home to around 3000 monks and offers a serene atmosphere to relax and unwind on your trip. Soak in the good and positive vibes, unravel the culture and stop by at the traditional handicraft stores to shop for shawls.
Location: Arlikumari, Bylakuppe, Karnataka 571104
Timings: 9 am – 6 pm
5. Madikeri Fort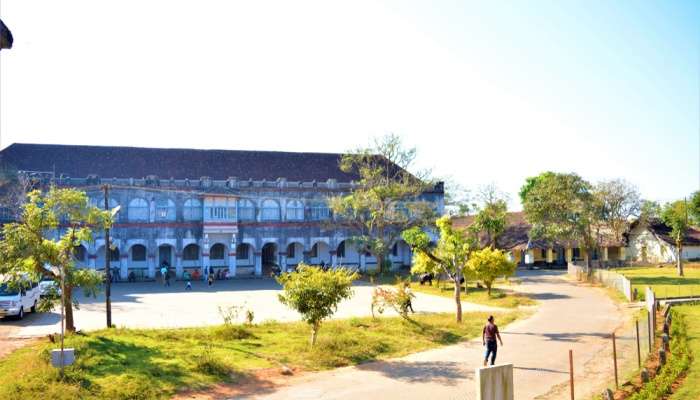 Madikeri Fort is a heritage building in Coorg that was built in the 17th century and founded by Mudduraja who also built a palace inside the fort. Till date this building is a major tourist attraction in Coorg that boasts a clock tower, a museum and a park where you can enjoy a leisurely stroll.
Location: Madikeri Fort, Stuart Hill, Madikeri, Karnataka 571201
Timings: 9 am – 6:30 am
35 Places To Visit In Coorg For A Mesmerizing Vacay In South India In 2022
What To Pack In Coorg In December
Pack light for Coorg as you might be backpacking across the rough terrain on several hikes or treks. Light, cotton, comfortable clothing is ideal. Carry a sweater or a jacket if it gets too windy or a bit chilly early mornings or late evenings. Trekking gear or warm thermals during December is ideal, sweatpants, sweatshirts and hoodies.
Light and comfortable cotton clothes
Sturdy hiking shoes
Light jacket
Umbrella and raincoat
Insect repellent
Flashlight
Light snacks
10 Homestays In Coorg That Will Bring You The Exact Feel Of A Sweet Home
Best Time To Visit Coorg
Coorg bears a tropical weather making it an ideal holiday destination. With the temperature ranging between 15 degree Celsius and 20 degree Celsius throughout the year, Coorg is a year-round destination. That said, October to March is the best time for adventure activities especially trekking. March and April are the favoured months to experience the valley shrouded in white flowers.
22 Best Resorts In Coorg For A Luxurious Stay
We hope this guide enticed you enough to book a trip to Coorg and explore the picturesque green landscapes and the wilderness for a blissful winter getaway! Plan your escape to the lush green hills and make sure you add these experiences to your list of things to do and places to visit in Coorg in December. Let's gear up for the winter is here!
People Also Read
Sikkim In December Himachal Pradesh In December Ooty In December
Comments
comments