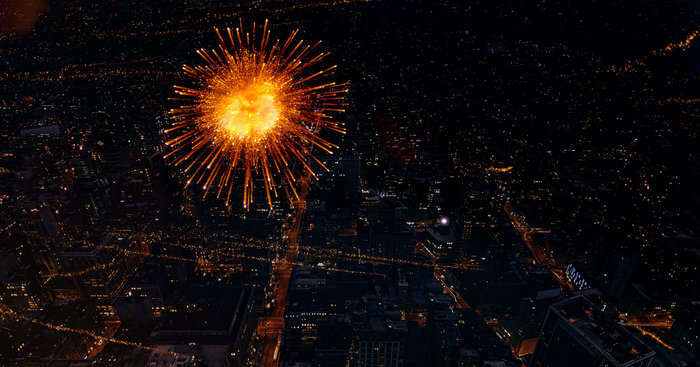 Candlelights, earthen lamps, homes filled with a sweet smell of delightful sweets, the warmth of families & friends, and the chill of the upcoming winter season, that's how we'd like to paint a perfect picture of Diwali celebration in India. Diwali—the "festival of lights" is the biggest festival in India, mainly celebrated by Hindus, Sikhs, and Jains around the world. Commemorating the victory of good over evil, it is also an opportunity for people to move on, let go of past grudges, and make merry.
There is nothing more culturally exuberating than the celebration of an auspicious festival like Diwali, or as some people call it Deepavali. It presents with itself a time of the year where every individual reminisces of family, friends, home, togetherness, and many other aspects that this religious and socially auspicious festival brings together. It is much more than a celebration of folklore, it is childhood memories, it being back with all family member after a long-time and it is the fireworks that light up the sky. 
Quick Links To Navigate
Let this little guide help you understand the significance of Deepavali celebration in India and how Diwali is celebrated in India.
Importance Of Diwali Celebration In India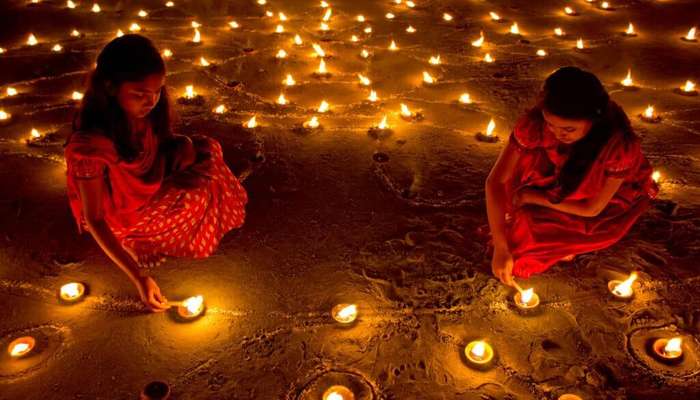 A five-day festival, Diwali is celebrated as the homecoming of Lord Rama with Sita and Laxmana after a long exile of 14 years. Translated literally from Sanskrit, Diwali means a row of lights; diyas were first lit by the people of Ayodhya to welcome their King, Rama, after defeating Ravana. Some people in India also believe it to be the celebration of the marriage of Lord Vishnu and Lakshmi.
In most of the regions, Lord Ganesha, who is the god of wisdom and auspiciousness is worshiped on the day of Diwali. Diwali marks the anniversary of Nirvana or liberation of Mahavira's soul in Jainism. In West Bengal, Diwali is celebrated to worship goddess Kali, who is the goddess of Shakti, means power and energy.
Suggested Read: 15 Winter Festivals In India You Must Attend
Reasons For Diwali Celebration In India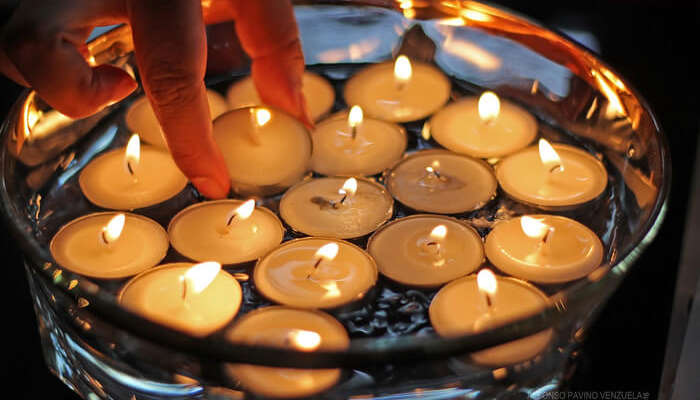 Diwali is not just celebrated as a homecoming of Lord Ram back to Ayodhya after he killed Ravana. Here are other reasons why Diwali is celebrated:
Krishna killed Narakaasur: Narakaasure who invaded the three worlds was defeated by Lord Krishna a day before Diwali. The next day of Diwali is celebrated as Naraka Chaturdasi. 
Goddess Laxmi's birthday: Goddess Laxmi is one of the most principal deities of Hindu religion and also the 'Goddess of Wealth'. On this day. Goddess Laxmi is worshipped for wealth and prosperity. 
The Return of Pandavas: As mentioned in Mahabharata, Pandavas defeated the Kauravas and returned from the 12 years of banishment on the day of Kartik Amavasya i.e. Diwali.
Suggested read: International Destinations On Diwali Weekend 2021: 10 Places That Can Light Up Your Holidays!
How Is Diwali Celebrated In Different Parts Of India
Traditionally, Diwali is celebrated on the third day of the festival, and Deepavali 2021 falls on November 4th. Like other famous festivals in India, the Diwali celebration across India is done with great excitement and grandeur uniting the whole country. People usually wear new clothes on the night of Diwali, share gifts, and those who can afford to also buy silver or gold jewelry.
1. North India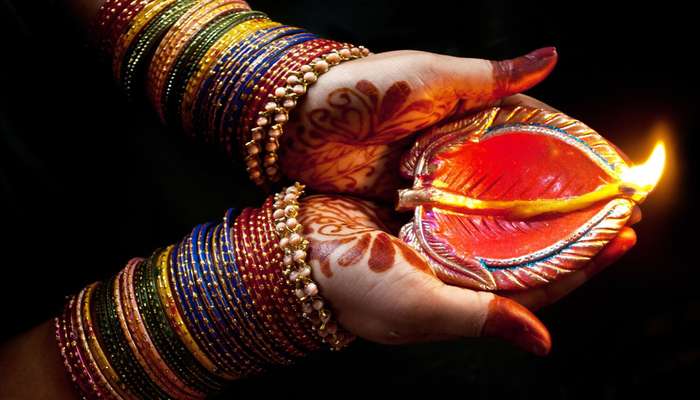 (Himachal Pradesh, Uttarakhand, Rajasthan, Srinagar, Delhi and Punjab), the Deepavali festival is celebrated with fireworks, lights, and, sweets. Lord Ganesha and goddess Lakshmi are also worshipped in Hindu homes on this day. If you're in the capital, you shouldn't miss the Diwali mela in Delhi that lets you buy decor and food items for the festival and for best Diwali celebration in India. Uttar Pradesh is also considered as one of the best places to visit on Diwali!
2. East India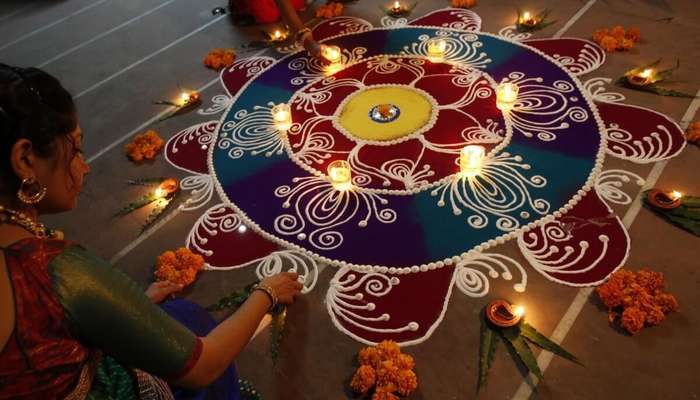 (West Bengal, Bihar, Jharkhand, Assam, and Odisha), Diwali celebrations in East India is mainly the night of ancestors, and earthen oil lamps are lit on poles to guide the souls of the departed loved ones to heaven in Odisha. The people of West Bengal and Assam worship Goddess Kali on the night of the Diwali festival and offer prayers to their ancestors. The people of Bihar and Jharkhand perform Lakshmi pooja in the evening and women make rangolis on the verandah of their homes and temples. For witnessing Diwali in India, visit any of these places.
3. West India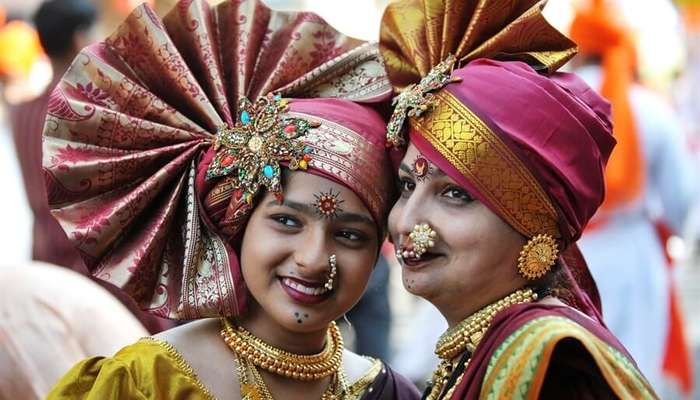 (Gujarat and Maharashtra), rangoli is an important part of their Diwali decoration. While Gujaratis draw footprints of goddess Laxmi on the threshold of the house, light their homes with candles, rice lights, and diyas on the night of Diwali, Maharashtrians perform Lakshmi pooja in their homes and organize a feast known as "Faral" for families and friends, where sweets like karanji, ladoo and snacks like chakli and sev are served.
4. South India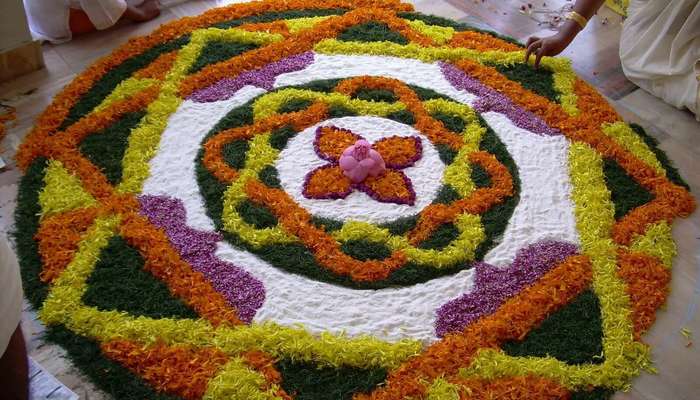 (Andhra Pradesh, Karnataka, and Tamil Nadu), while Andhrites and Tamilians worship Lord Krishna and his wife Satyambha's victory over the demonic King Narkasura, Kannadigas take oil bath and build forts from cow dung in their homes.
Diwali Celebration Around The World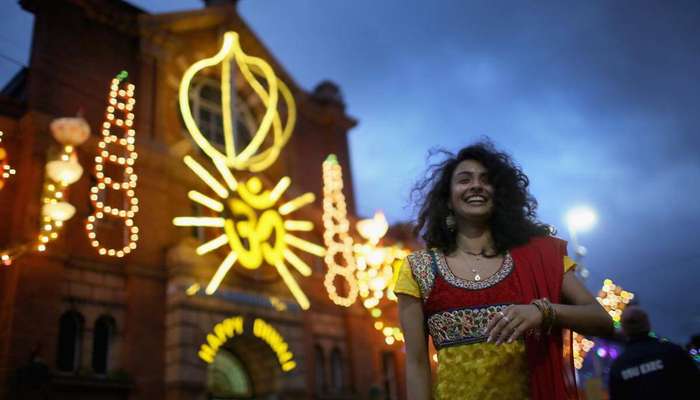 Diwali is an occasion of joy, merrymaking, and togetherness for Indians around the world. While the festival is celebrated on a grand scale throughout the country, it is also celebrated in other countries with large Hindu populations that include Nepal, Srilanka, Mauritius, Singapore, Myanmar, Indonesia, Britain, Malaysia, Thailand, Guyana, Japan, Fiji, Trinidad and Tobago, Africa, and Australia.
Suggested Read: Festivals Of Delhi: Must-Attend For A Food, Shopping, And Cultural Extravaganza!
Food Delights Of Diwali Across India
One thing that comes to our minds when we think of Diwali food is sweets; a lot of it. Apart from Diwali home decoration, all these delicious snacks add colors and flavor to the spirit of the festival. From the tempting gooey barfis to the peppery mathris, each state of India has its own way of making Diwali flavorsome.
1. Gulab Jamun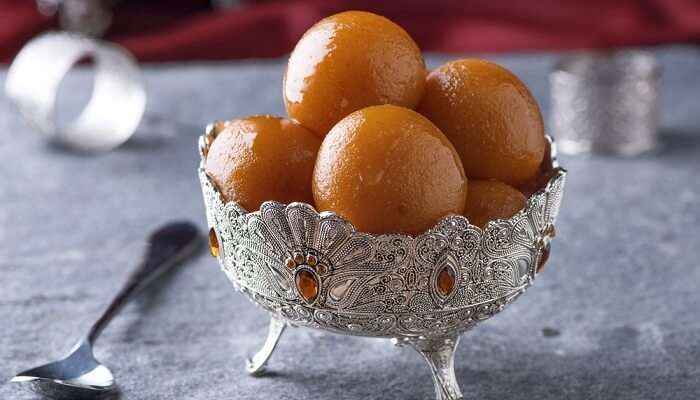 Made using powdered/condensed milk, clarified butter, and flour, you'll find this brownish-red sweet in every home during festival and Diwali celebration in North India isn't complete without it. One dumpling will be enough to satisfy your cravings, unless, of course, you have a major sweet tooth.
Patisha: Mainly seen in North India, Patisha or soan papdi is a flaky sweet garnished with pistachio to add some nuttiness to it. If you love candy floss, you'll love Patisha too.
2. Samosa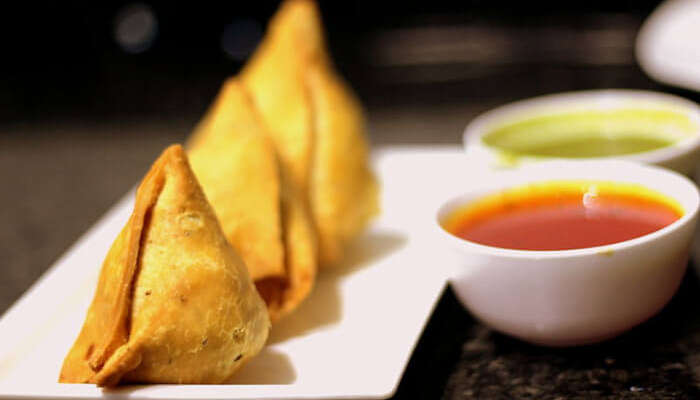 Samosa needs no introduction. Whether it's the Diwali celebration in India 2021 or any other festival, Samosa is always there. This is probably the best-stuffed pastry you'll ever have in your life. From chicken & mutton to potato peas & paneer, there are many ways to fill it and prepare it.
Malpua: Mainly prepared in Bihar, Jharkhand, Maharashtra, and Uttarakhand, Malpua is a sweet pancake dipped in sugar syrup.
3. Anarsa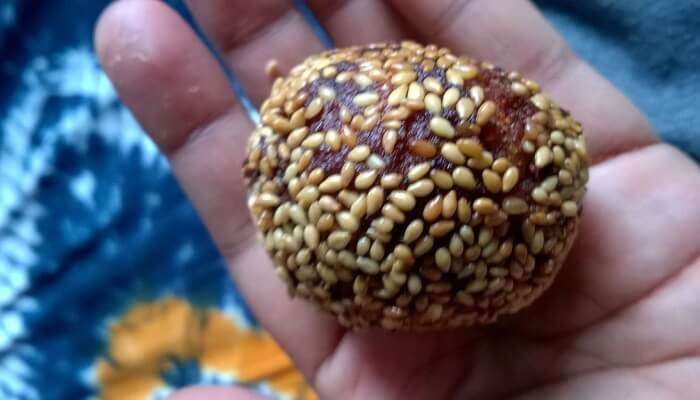 An authentic Maharashtrian sweet dish, Anarsa is a pastry-like snack prepared especially on Diwali.
Karanjis: A sweet-savory snack, Karanjis is a Maharashtrian dessert stuffed with dried fruits, suji, and khoya.
4. Cholafali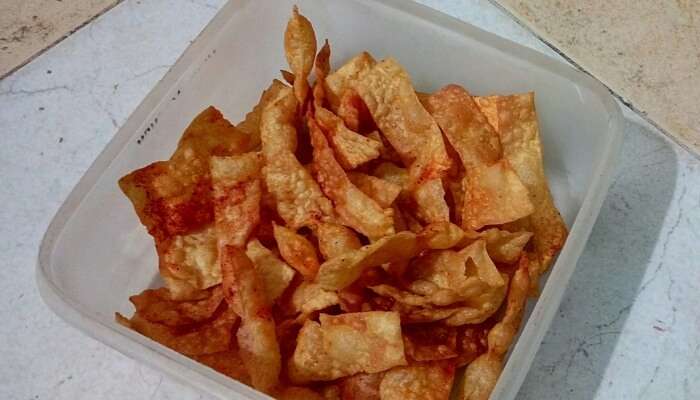 A spicy and fluffy Gujarati snack prepared on the occasion of Diwali, Cholafali is prepared using mixed flours and authentic Gujarati spices.
5. Murukku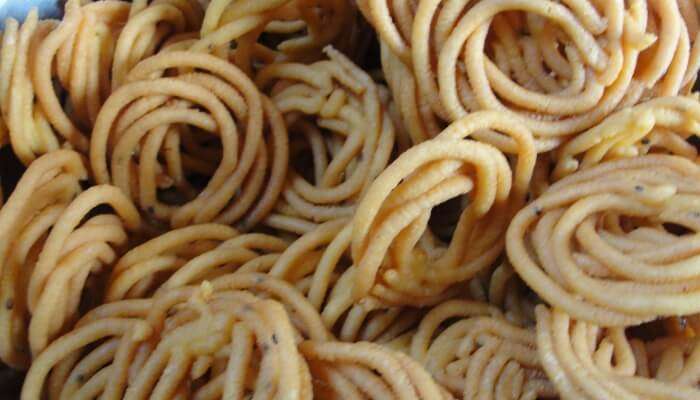 Diwali celebration in South India, especially Kerala and Tamil Nadu is incomplete without preparing Murukku. It's a deep fried, spicy snack made of lentils and rice flour.
6. Ukkarai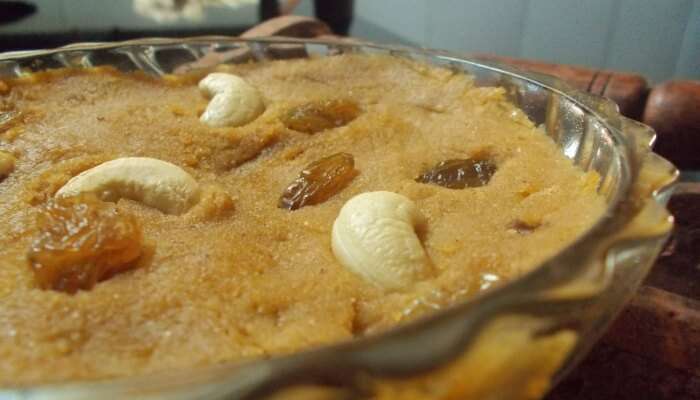 A special Diwali sweet, Ukkarai is prepared mainly by Tamilian Brahmins of Chettinad. It's prepared using gram flour and jaggery. Do try this delicacy when you are celebrating Diwali in India.
Suggested Read: 15 Popular Harvest Festivals Of India
Tips To Celebrate Diwali Safely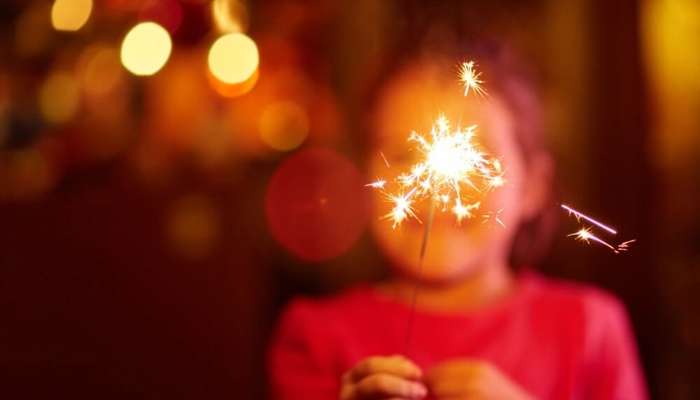 Here are a few tips for celebrating Diwali in India safely. Keep reading to know more about them!
Stay away from synthetic fabrics, only wear cotton clothes.
Have a fire extinguisher and keep a first aid kit ready in your home.
Don't burn crackers in closed areas.
Don't let kids burn aerial fireworks like rocket alone.
Never ever light a cracker while holding it in your hand.
Further Read: Dussehra In Sri Lanka: Savor The True Spirit Of Festivities
From the sweet-scent of traditional home-made delicacies to the joy of reuniting with your entire family, Diwali brings much more than an occasion to celebrate the people we surround ourselves with, and the religious history that shapes our spiritual existence today. Diwali celebration in India is a truly unforgettable experience. Plan a trip to an Indian destination where you'll love to take part in the festival of lights and enjoy the traditions and warmth of the locals.
Disclaimer: TravelTriangle claims no credit for images featured on our blog site unless otherwise noted. All visual content is copyrighted to its respectful owners. We try to link back to original sources whenever possible. If you own rights to any of the images and do not wish them to appear on TravelTriangle, please contact us and they will be promptly removed. We believe in providing proper attribution to the original author, artist, or photographer.
Frequently Asked Questions Related To Diwali Celebration In India
Q. How is Diwali celebrated in India?
A. Diwali is celebrated all across India with great excitement uniting the whole country. In North India, it is celebrated as the homecoming of Lord Rama with Sita and Laxmana after a long exile of 14 years. In East India, it is mainly the night of ancestors and earthen oil lamps. For people in West India, rangoli is an important part of their Diwali decoration while in South India, Andhrites and Tamilians worship Lord Krishna and his wife Satyambha's victory.
Q. Where is Diwali celebrated in India?
A. Diwali is celebrated all across India with great enthusiasm. People wear new clothes on this day and exchange gifts. It is one of the famous festivals of India.
Q. What are the 5 days of Diwali?
A. The 5 days of Diwali are as follows:
1. Day OneDhanteras (Day of fortune)
2. Day TwoNaraka Chaturdasi (Day of knowledge)
3. Day ThreeDiwali (Day of light)
4. Day FourAnnakut (New Year)
5. Day FiveBhai Duj (Day of love between siblings)
Q. What food do you eat on Diwali?
A. Diwali is mainly about eating sweets. The tempting snacks include gooey barfis to the peppery mathris. Each state of India has its own style of adding flavours to make Diwali awesome.
Q. Which special dish is prepared on Diwali?
A. The special dish prepared on Diwali includes Shankarpale, Kheer, Jalebis, Gulab Jamun, Gajar Ka Halwa, Kajoo Barfi and Karanji. All these are amongst the most popular dishes.
Q. Is Diwali a national holiday in India?
A. No. Diwali is not a national holiday but in most states of India, it is a religious holiday and one of the most famous festivals in India.
Q. What is the Speciality of Diwali?
A. Diwali is celebrated to welcome Lord Ram, Sita, and Laxman who returned back to Ayodhya after his 14 years of exile. Diwali signifies the spiritual victory of light over darkness, of good over the evil and of knowledge over ignorance.
Q. Where is the best place to celebrate Diwali in India?
A. Some of the most happening places to celebrate Diwali in India are Amritsar, Varanasi, Udaipur, Kolkata, Jaipur, Goa, and Delhi.
Q. Which city is famous for Diwali?
A. Varanasi is one of the most famous places where Diwali is celebrated with great pomp and show. During sunset, huge number of devotees throng the Ghats on this major Hindu festival to light diyas before leaving them on the river to float.
Q. Where can I go for Diwali shopping in Delhi?
A. The most popular places in Delhi that you can go to for Diwali shopping are Chandni Chowk, Dariba Kalan, Paharganj Market, Atta Market, Tibetan Market, and Dilli Haat.
Q. What do you buy for Diwali?
A. Diwali is the best time for shopping for everyone. You can buy gifts such as chocolates, sweets, gold coins, idols of gods or goddesses, traditional dress, dry fruits, sweets, Diwali gift hampers, household items, diyas or candles, greeting cards and more!
Q. What do you wear for Diwali?
A. Diwali is a festival of utmost joy and people love to wear new clothes on this day. Traditional Indian clothes are considered to be the best for this occasion – for men, it is Kurta while for the women it is saree or suit.
---
Looking To Book An International Holiday?
---
People Also Read:
Festivals Of India Christmas Celebrations In India New Year Celebrations In India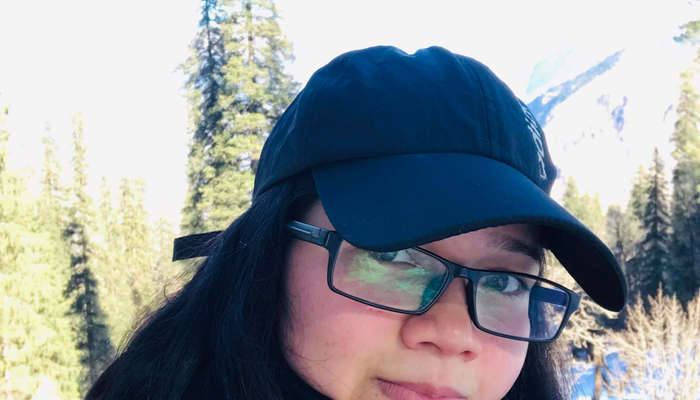 Comments
comments