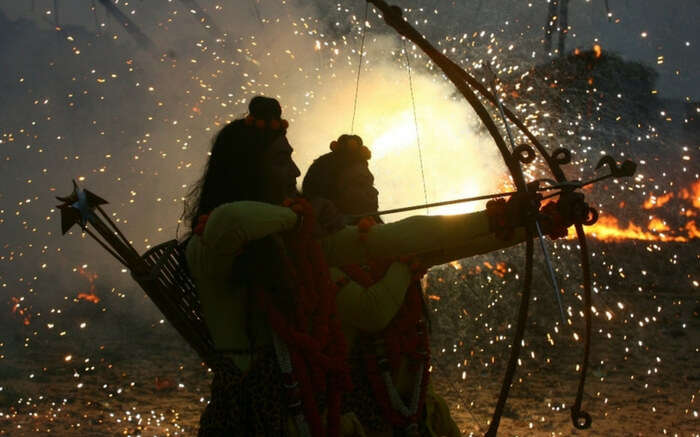 Festivals celebrate life and bonhomie! We spend moments with family and friends cherish the great cultural diversity. Dussehra is a major Hindu festival mostly celebrated in Asian countries like India, Sri Lanka, Nepal, and Bangladesh. Dussehra in Sri Lanka is special because the nexus of the festival lies in the island nation located in South Asia.
The festival celebrates the victory of good over evil. The legend has it that Hindu god Lord Rama along with brother Lakshman, Hanuman, and a legion of monkey army defeated the demon king Ravana and rescued his abducted wife Sita. As Ravana was the then king of Sri Lanka and rather an evil, the festival holds relevance to the Hindus in Sri Lanka too. And just like the celebrations in India, people choose to mark the end of the 10-day epic war in Srilanka with celebration. Just like the popular Indian festivals in Diwali, Eid, and Pongal, Dussehra in Srilanka is a popular festival too.
Quick Links To Navigate
Dussehra In Sri Lanka 2022: Celebrations & Customs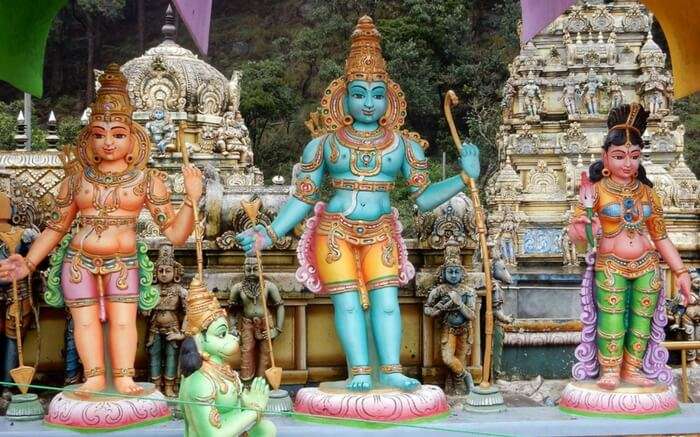 Lord Rama's victory over Ravana meant the end of asuras' rule in the country. The fact that Ravana was a Lankan and a feared king there makes Dussehra celebration in Srilanka even more extensive. People worship their deity and burn the effigies of Ravana and his subordinates, Meghnad and Kumbhkaran.
As Rama freed Lanka from the clutches of Ravana and handed over the country's reins to his brother even people there rejoiced. Upon the arrival of Lord Rama, Lakshman, and Sita in Ayodhya after 20 days of the war, people chose to celebrate their homecoming in an even bigger way by decorating their homes, illuminating the surroundings, worshipping the Lord. And similar sight can be seen in Sri Lanka too.
In parts of India and Sri Lanka, people hold processions wherein actors enact prominent Ramayana characters. The play, also known as Ramleela, continues for 10 days and on the last day popularly known as Vijayadashmi, the actor playing Rama burns the effigy of Ravana by shooting it with a bow and arrow. It's absolutely thrilling to behold such a sight with ecstatic people around basking in festivities.
Must Read: 19 Photos That Will Make You Wish You Were In Sri Lanka Right Now!
How To Celebrate Dussehra In Sri Lanka?
Quite similar to India, the celebration of Dussehra in Sri Lanka Sri Lanka comprises of a series of events. People greet and present gifts to each other, worship gods, and play devotional music. There are a few Hindu temples located across Nuwara Eliya, Chilaw, and Puttalam that have historical relevance and are dedicated to Lord Rama. Try visiting as many of them as you can to experience Dussehra celebrations at its best. A few people have also mentioned Ram Dahan in Sri Lanka across various forums on the internet. However, there is no concrete proof regarding any such activity taking place during Dussehra.
Suggested Read: 30 Best Beaches In Sri Lanka To Visit In 2022 That Will Make You Go 'Wow'!
Places To Visit During Dussehra In Sri Lanka
Dussehra 2022 in Sri Lanka will be phenomenal. It is a treat to watch the Lankans celebrate the festival with so much enthusiasm. There are a few popular temples in Sri Lanka that have historical relevance with Ramayana. If you are on a Sri Lanka tour during Dussehra make it a point to visit these temples there.
1. Sri Anjaneya Temple, Delhiwala-Mount Lavinia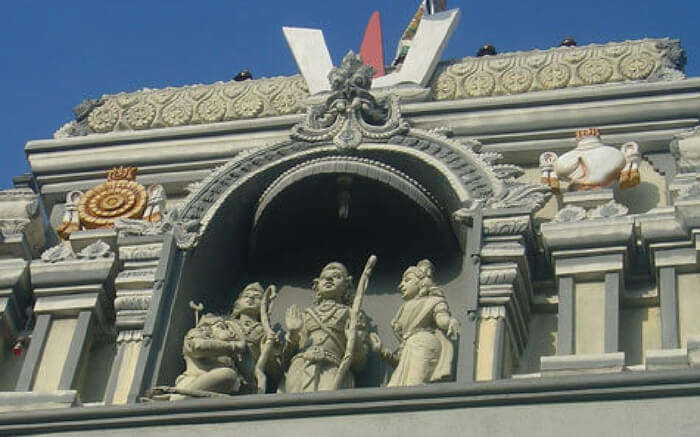 A 45-minute drive from Colombo, the temple is dedicated to Lord Hanuman and is popular among Hindus living in Sri Lanka. The temple has a five-faced idol of Lord Hanuman and other beautiful idols of gods and goddesses.
Location: 112a Sri Saranankara Rd, Dehiwala-Mount Lavinia, Sri Lanka
Timings: 6 Am - 5 Pm
Suggested Read: 10 Best Places To Visit In Trincomalee That Prove It Is A Hidden Gem In Sri Lanka
2. Kataragama Temple, Uva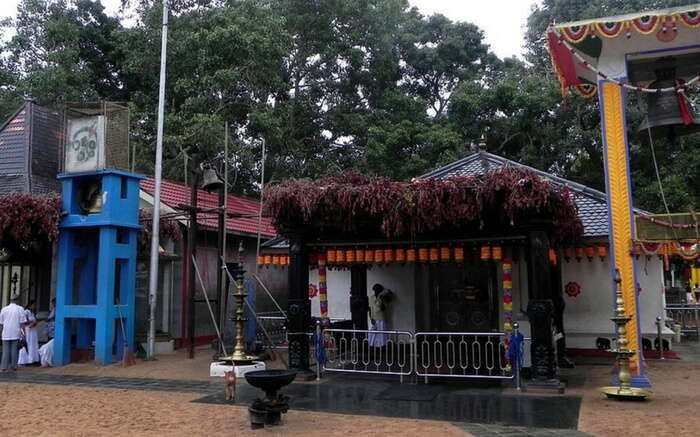 This temple is built to worship Lord Kartikeya Subramaniam who was asked by Indra to go to the battlefield to help Lord Rama sustain Brahmastra from Ravana.
Location: Main Office Ruhunu Maha Kataragama Dewalaya, Kataragama 91400, Sri Lanka
Timings: 4:30 Am - 11:30 Pm
3. Seetha Amman Temple, Nuwara Eliya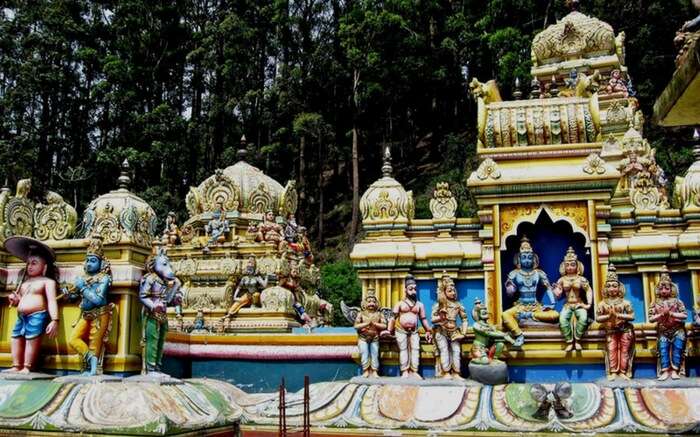 Image Source
Located 5 km from Nuwara Eliya, this temple happens to be the only one in the world dedicated to Seetha Amman. The temple is of great relevance to Hindus because it is built around Ashoka Van where Ravana kept Sita after abducting her. This temple dates back to almost 5000 years and one must visit it during the trip to Nuwara Eliya.
Location: Seetha Eliya, Sri Lanka
Timings: 8 am - 6:30 pm
4. Divurumpola Temple, Nuwara Eliya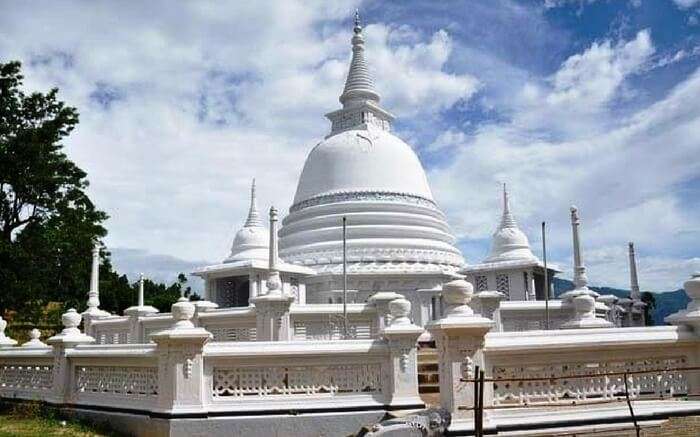 15 km from Seetha Eliya, the Divurumpola Temple is the place where Sita underwent Agni Pareeksha. It is another prominent place to visit when you are planning a trip to Sri Lanka. The legal system of the state allows the dispute to be solved by swearing at the temple.
Location: Sri Lanka
Timings: 6 Am - 7 Pm
Suggested Read: 18 Amazing And Most-Visited Sri Lanka Tourist Places For Your 2022 Trip
5. Sri Bhakta Hanuman Temple, Nuwara Eliya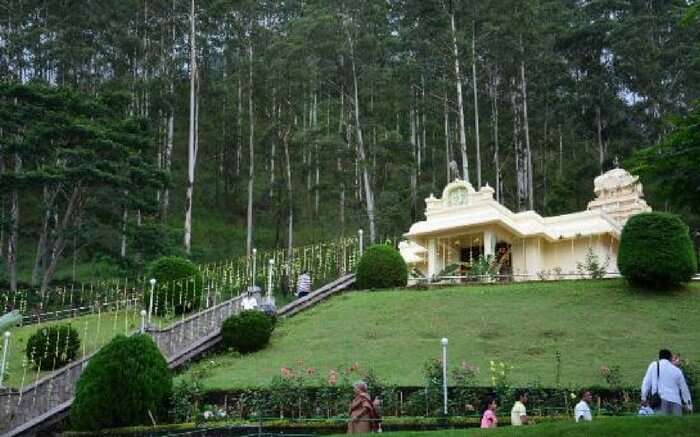 45 minutes from Nuwara Eliya on the Kandy Road lies this temple. Adorned with nature magnificent nature views, this place is a must-visit during Dussehra in Sri Lanka. This was the first place in Sri Lanka where Hanuman landed before starting the quest to look for Sita.
Location: Seetha Eliya, Sri Lanka
Timings: 8 am - 6:30 pm
6. Muniswaram Temple, Puttalam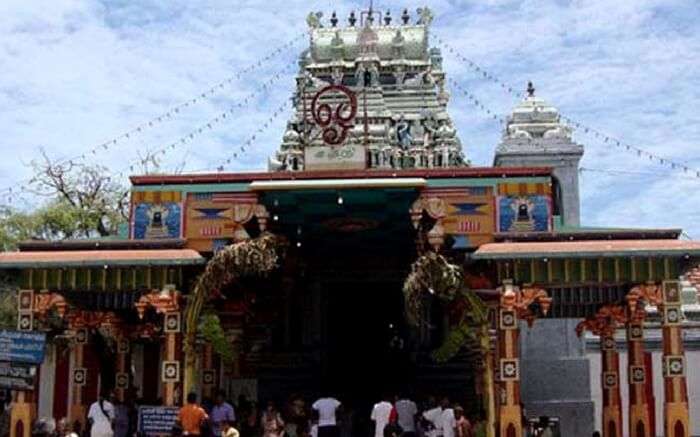 Muniswaram means the first temple of Lord Shiva. It was here that Lord Rama came back to seek blessings after the victorious battle against Ravana. The temple already had a Shiva Lingam placed inside it when Lord Rama visited it. A must-visit place during the Dussehra festival in Sri Lanka!
Location: Maha Devalayam, Wariyapola Road, Chilaw 61000, Sri Lanka
Timings: 5:30 Am - 8 Pm
Suggested Read: 7 National Parks That Offer The Wildest Sri Lanka Safari
7. Manavari Temple, Chilaw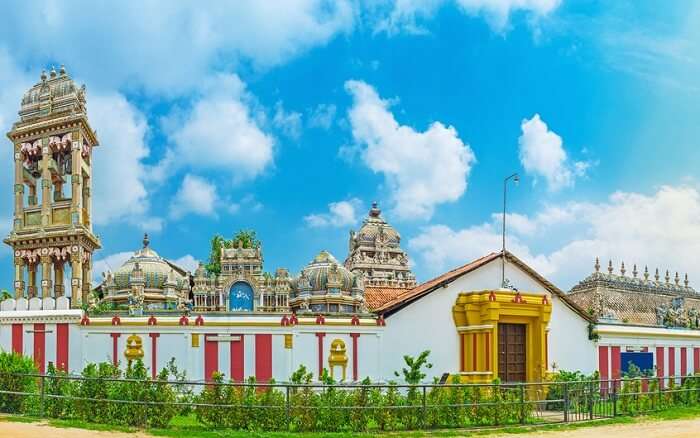 To get rid of the Brahmahathi Dosham, Lord Rama was asked to implant 4 Shiva Lingas at Manavari, Thiru Koneswaram, Thiruketheeswaram, and Rameshwaram. Rama obliged Lord Shiva and this temple is really popular among Hindus in Sri Lanka.
Location: near, Bangadeniya, Sri Lanka
Dates For Dussehra In Sri Lanka:
2017: 30 September
2018: October 19.
2019: October 8.
2020: October 25.
2021: October 15.
2022: October 5.
Further Read: Ramayana Tour In Sri Lanka 2022: Exploring The Religious Trail In The Island Nation
You have celebrated Dusshera so many times in your country. Now it is time to experience it in a different country, a place where Ravana was born. This will give you a perspective of the culture and traditions of Sri Lanka. Isn't it one of the things the holidays are about? Plan a Sri Lanka tour and experience Dussehra like never before! The beautiful island nation awaits you.
Disclaimer: TravelTriangle claims no credit for images featured on our blog site unless otherwise noted. All visual content is copyrighted to its respectful owners. We try to link back to original sources whenever possible. If you own rights to any of the images and do not wish them to appear on TravelTriangle, please contact us and they will be promptly removed. We believe in providing proper attribution to the original author, artist or photographer.
Frequently Asked Questions About Dussehra In Sri Lanka
Is Ravana worshipped in Sri Lanka?
It is believed that Ravana is worshipped in some parts of Sri Lanka. Koneswaram Temple in Trincomalee is a Hindu temple in Eastern Province in Sri Lanka where Ravana and his mother are worshipped. Another one is the Kanniya Hot Water Spring where Ravana is worshipped.
How is Dussehra celebrated in Sri Lanka?
Dussehra is celebrated in Sri Lanka more like the one celebrated in India where people celebrate goodness and virtues with glee. People burn effigies and crackers, meet relatives, and decorate their homes.
Do they celebrate Diwali in Sri Lanka?
Yes, Diwali is celebrated in Sri Lanka.
When is Dussehra festival in Sri Lanka 2022?
Dussehra in Sri Lanka will be celebrated on the 5th October 2022.