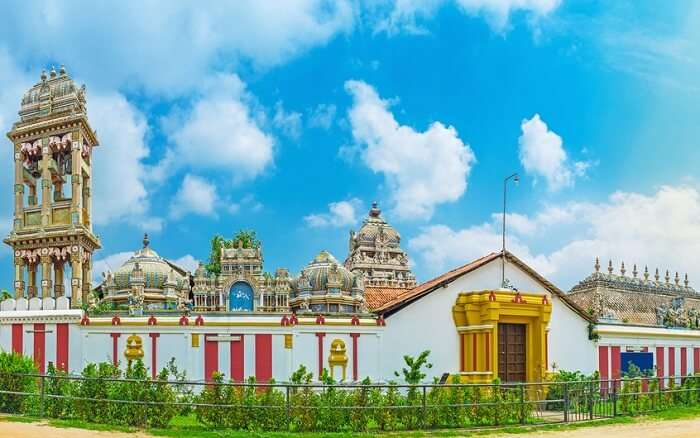 The legend of Ramayana is one of the most important scriptures of Hindu mythology. While there are numerous sites in India that conform to the Hindu legend, they are not the only ones. In fact, the Ramayana tour in Sri Lanka is highly popular among the locals as well as the tourists visiting the island country.
The legend of Ramayana in Sri Lanka has often made us wonder about the beauty of the Ashok Vatika, the battlefield where the two armies fought, and more. And the Sri Lanka Ramayana tour is just the perfect blend of a pilgrimage and a holiday covering much of these places of religious significance, along with some other beautiful attractions.
But before we actually have a look at what the itineraries of the Ramayana tour of Sri Lanka look like, we give to you the most important tourist places covered in the tour. Have a look.
Ramayana Tour In Sri Lanka: 10 Tourist Places To Cover
Here is a list of some of the popular and most beautiful Ramayana related places in Sri Lanka that you'll be exploring during the tour. If you are interesting in visiting all the mythological sites, thn you msut include these places to your Sri Lanka itinerary.
Chilaw
Trincomalee
Kandy
Ramboda
Nuwara Eliya
Ella
Colombo
Hasalaka
Kothmale
Jaffna
1. Chilaw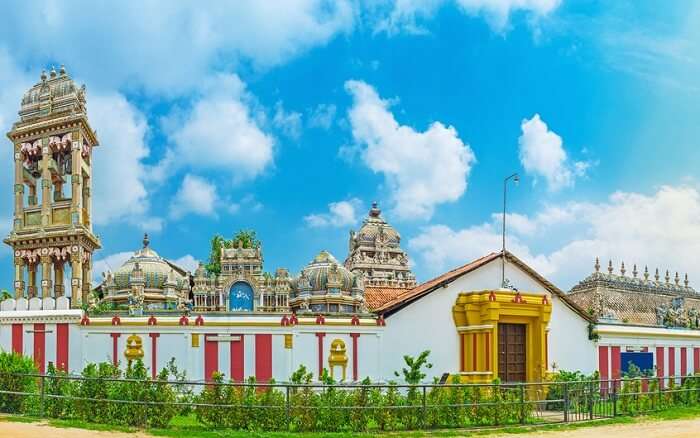 Chilaw is a large town in the Puttalam District of Sri Lankas North Western Province. The destination is locally known for its 3 Cs; namely coconuts, crabs, and Coreas (freedom fighters Charles Edgar Corea & Victor Corea who, with the help of Mahatma Gandhi, founded the Chilaw Association and the Ceylon National Congress). But it is its religious significance that makes it such an important tourist destination.
The destination is known for its Manavari & Munneswaram temples that are a part of the Ramayana tour in Sri Lanka.
Munneswaram Temple: The legend mentions that after defeating King Ravana, Lord Rama left for Ayodhya in the Pushpak Viman but felt that he was being followed by Brahmahathi Dosham (the curse of killing a Brahmin). But he stopped here as he felt that the Dosham wasnt following him here. He prayed to Lord Shiva who advised him to install and pray at four lingams in Manavari, Thiru Koneswaram, Thiruketheeswaram, and Rameshwaram to get rid of the Dosham.
Manavari Temple or Ramalinga Shivan: According to the legend, it is here that Lord Rama first installed a Shiva lingam. It is the only lingam in the world that is named after Lord Rama other than Rameshwaram.
Must Read: 8 Popular Religious Places To Visit Near Bambarakanda Falls In Sri Lanka
2. Trincomalee

The beachside town is known for its golden sandy beaches and Thiru Koneswaram Temple that sits idyllically at the edge of a cliff. The temple is said to have been built by Agastya Rishi on the instructions of Lord Shiva on being impressed by King Ravanas devotion. It is also said that Lord Rama built the second lingam here to get rid of the Brahmahathi Dosham.
Suggested Read: 45 Best Places To Visit In Colombo In 2022 That Will Spice Up Your Sri Lankan Sojourn
3. Kandy

The UNESCO-listed world heritage site of Kandy is a serene plateau town. Though it isnt actually a Ramayana site, it is just as religious. The Temple of the Tooth Relic that holds the relic of Buddha is the highlight of the place. The peaceful vibes, enormous golden statue of Buddha, and a single glimpse of the tooth relic preserved in this temple are sure to bring a sense of calm to your soul.
Other attractions: Kandyan Dance performance & fire walk, Kandy Lake, and Market Square
Suggested Read: See The Best Of Sri Lanka: Ramayana Tour & Beyond
4. Ramboda

Ramboda is a village in the Central province of Sri Lanka that is famous for its 109m-high Ramboda waterfalls and Sri Baktha Hanuman Temple. The temple was built by Chinmaya Mission on the hills where Lord Hanuman is believed to have begun the search mission for Goddess Sita.
Suggested Read: 14 Best Waterfalls in Sri Lanka That Unveil The Country's Bewitching Landscapes
5. Nuwara Eliya

Nuwara Eliya, the City of Lights, is a resort city in the Central Mountain range of Sri Lanka. The city is known for its Gayathri Pedam, Seetha Amman Temple, & Divurumpola that are a part of the Ramayana tour in Sri Lanka. You'll get a chance to revisit the past at these iconic temples that serve as milestones for the important incidents that occured in the Ramayana.
Gayathri Pedam: One of the iconic Ramayana sites in Sri Lanka
Seetha Amman Temple: This is the said to be the site of Ashok Vatika where Goddess Sita was held captive by King Ravana.
Divurumpola: It is here, or so it is believed, that Goddess Sita was made to perform the fire test to prove her chastity and devotion to her husband Lord Rama after being freed from King Ravanas captivity.
Suggested Read: 43 Most Beautiful Places In Sri Lanka You Must Visit In 2022
6. Ella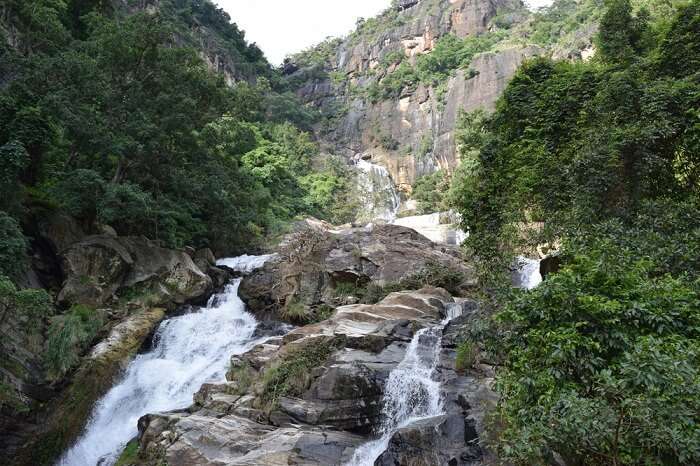 Ella is a small town in the Badulla District of Uva Province in Sri Lanka. The destination has a significant place in the Ramayana tour of Sri Lanka and is known for Ravana Ella Falls and Ravana Caves in Sri Lanka. The 1,080-feet-high waterfalls are named after the limestone caves atop the waterfall that is said to have been inhabited by King Ravana. Other than being one of the Ramayana places in Sri Lanka, this place also attracts nature lovers and adventure seekers owing to its sheer beauty.
7. Colombo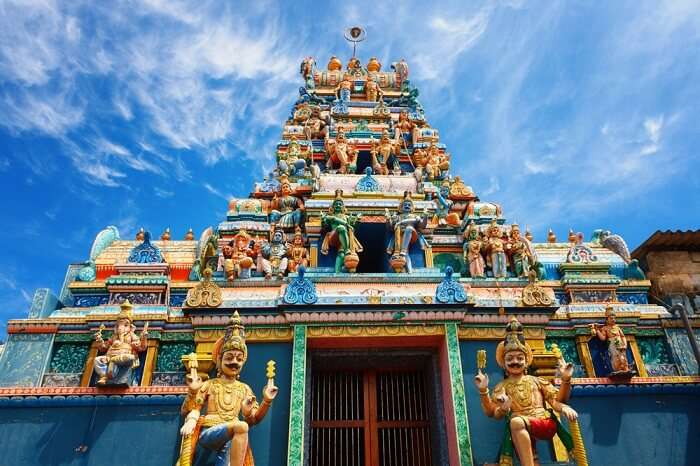 Colombo the capital city of Sri Lanka is home to two famous temples. The Anjaneyar temple is the only temple in the world to have a chariot of Anjaneya. The Kelaniya Temple, on the other hand, is believed to be the place where Vibheeshana was coronated as the king of Lanka after the death of his brother, King Ravana.
Other attractions: Dutch Church of Wolfendhal, Dewatagaha Mosque, replica of Avukana Buddha at the BMICH, and Independence Square
Suggested Read: Planning A Family Trip To Sri Lanka? Here's A Perfect Itinerary For You
8. Hasalaka

Hasalaka is a small village in Sri Lanka that is known for one of the most prominent Ramayana places in Sri Lanka. Seetha Kotuwa is a place that puts this place on the Ramayana trail. It is whereSeetha Devi was held captive before she was moved to Ashok Vatika. The legend also has it that this is where the city of Lankapura used to be. The beautiful palace of Queen Mandothri surrounded by waterfalls was located here.
Other attractions: Gurulupotha Village
Suggested Read: Sri Lanka In January: Best Places To Visit & Stay In 2022
9. Kothmale

According to legend, Kothmale is one of the Ramayana related places in Sri Lanka where Seetha Devi dropped rice balls. It is believed that Ravana gave her those as refreshment but instead of eating them, she used them to help Lord Rama track here. If you visit the village, you can still see these rice balls served at local shops. Apparently, these are now known as Sitha goli and eaten to cure stomach disorders.
Other attractions: Devon Falls, Kotmale Dam, Kadiyanlena Falls
10. Jaffna

Nilavarai, a small village in Jaffna, is one of the places in Sri Lanka related to Ramayana. The famous village is where Lord Rama created a water spring that never dies. The depth of the underground tank is unknown, and hence known as bottomless well. It is believed that Lord Rama shot an arrow in the ground to create a water spring for his army to deal with the water crisis during their fight with the Ravana.
Suggested Read: 5 Things To Do In Moratuwa In Winter To Soak In The Sun In Sri Lanka!
Other Ramayana Sites In Sri Lanka

Ussangoda: It is one of the places that Lord Hanuman is believed to have set to fire with his tail.
Rumassala in Galle: It is a part of the hill that Lord Hanuman carried from Himalayas to Lanka. It is believed that he dropped the mountain en route that resulted in numerous pieces of the Sanjeevni mountain in Sri Lanka.
Ritigala caves: These are a set of 70 caves at one of the drop sites of the Sanjeevni mountain in Sri Lanka.
Seenigama Temple in Hikkaduwa: It is believed to be the place where Sugreeva started his battle against the troops of Ravana.
Cobra Hooded Cave in Sigiriya: It is believed to be one of the places associated with the captivity of Goddess Sita.
Suggested Read: 18 Amazing And Most-Visited Sri Lanka Tourist Places For Your 2022 Trip
Itinerary Of The Ramayana Trail Tour Sri Lanka
Sri Lanka Ramayana tours can range in their durations, routes, and attractions covered. However, a 4 nights 5 days Srilanka Ramayana tour is perfect to cover the best of the circuit. 
Here's what the itinerary of 5 days in Sri Lanka looks like. Have a look!
Day 1: Arrival In Colombo And Transfer To Kandy

Attractions covered: Munneswaram Temple and Manavari Temple in the Chilaw region
The first destination that you should visit on your Sri Lanka Ramayana tour is Kanady. The road journey from the airport in Colombo to Kandy offers some breathtaking views. The temples of Munneswaram and Manavari lie en route. There are plenty of places to visit in Kandy. So, make sure you keep ample time aside.
Distance from Colombo to Kandy: 130 km
Time taken: 3.5 hours
Travel tip: Set aside some time for visiting the two temples in Sri Lanka while planning your road trip.
Day 2: A Day In Kandy

Attractions covered: Temple of Tooth Relic and Kandy Lake
Kandy in itself is beautiful. As mentioned before, the destination doesn't really have a site from the Ramayana in Sri Lanka tour, but since you should be visiting Chilaw region, it is only prudent to visit Kandy. Plus, Kandy has a lot of stay options.
Travel tip: We suggest you to spend a day in Kandy, exploring the city or shopping in the local markets.
Suggested Read: Trekking In Kandy Is An Ultimate Date With Untouched Nature Of Sri Lanka
Day 3: From Kandy To Nuwara Eliya

Attractions covered: Gayathri Pedam, Seetha Amman Temple, Ramboda waterfalls, and Sri Baktha Hanuman Temple
The next destination that you should be heading to is Nuwara Eliya. The road journey not only is beautiful but also covers Sri Baktha Hanuman Temple and Ramboda waterfalls on the way. Don't miss out the splendid views of the rolling tea pastures on your way that are sure to revitalize your senses. Also, visit the divine temples in Nuwara Eliya for a spiritual journey.
Distance from Kandy to Nuwara Eliya: 80 km
Time taken: 3 hours
Day 4: Head To Colombo

Attractions covered: Panchamuga Anjaneyar Temple, Dutch Church of Wolfendhal, Dewatagaha Mosque, Avukana Buddha at the BMICH, and Independence Square
After Nuwara Eliya, head to Colombo to take a sightseeing tour of Panchamuga Anjaneyar Temple and other attractions. The Panchamuga Anjaneyar happens to be the first Anjaneyar temple in this country as well as the only five faced (Panchamuga) Anjaneyar temple here.
Distance from Nuwara Eliya to Colombo: 170 km
Time taken: 4 hours
Sri Lanka Travel tip: Since the travel time is more, we suggest you to leave very early in the morning.
Suggested Read: A 5N/ 6D Trip To Sri Lanka Covering The Ramayana Trail
Day 5: End Of Ramayana Tour In Sri Lanka

Based on the time of your return flight, you can choose to spend some time at the local markets or simply enjoy a delicious meal outside. You can also add Ramayana tours in Negombo, Sri Lanka to your itinerary if you have more time.
Alternatively, you can opt for a 5N/6D Sri Lanka Ramayana Tour and cover some other attractions.
Further Read: 10 Reasons Why Sri Lanka Should be Your Next Holiday Destination
Would you like to go on a Ramayana tour in Sri Lanka? Regardless of the choice of duration, you can be sure of a wonderful holiday in Sri Lanka where you can take a step back in time and explore the famed saga of the Ramayana in Sri Lanka.
Disclaimer: TravelTriangle claims no credit for images featured on our blog site unless otherwise noted. All visual content is copyrighted to its respectful owners. We try to link back to original sources whenever possible. If you own the rights to any of the images, and do not wish them to appear on TravelTriangle, please contact us and they will be promptly removed. We believe in providing proper attribution to the original author, artist or photographer.
Please Note: Any information published by TravelTriangle in any form of content is not intended to be a substitute for any kind of medical advice, and one must not take any action before consulting a professional medical expert of their own choice.
Frequently Asked Questions About The Ramayana Tour In Sri Lanka
Want to know more about the tour before you embark on it? See if these common questions help solve your queries:
Where did Ravana live in Sri Lanka?
Ravana's palace complex was believed to be located at the top of the Trikuta Mountain in the ancient city of Lankapura, the then capital of Sri Lanka.
Where did Ravana keep Sita in Lanka?
According to the epic Ramayana, Goddess Sita was kept at Ashok Vatika after her abduction since she refused to stay at Ravana's palace.
How many years did Sita live in Lanka?
It is believed that Goddess Sita lived in Sri Lanka for roughly a period of one year.
Is Ravana a God in Sri Lanka?
Though most Sri Lankans do not worship Ravana as a God, he is still revered as a hero there. An indisputable devotee of Lord Shiva, Ravana is considered a man of high intellect as well as a great ruler by fellow Sri Lankans even today.
Is there any temple of Ravana in Sri Lanka?
Koneswaram Temple is one such temple complex that was built by Ravana in Trincomalee. It is believed Ravana and his mother used to worship Lord Shiva at this temple.
How far is Ashok Vatika from Colombo?
Ashok Vatika is 170 km away from Colombo. take the Colombo-Kandy highway to cover the distance.
What is the name of Ravana's mother?
Kaikesi was Ravana's mother.
Why did Ravana keep Sita in Ashok Vatika?
It is because she refused to stay in the palace with him. The garden was built by Vishwakarma
---
Looking To Book An International Holiday?
---