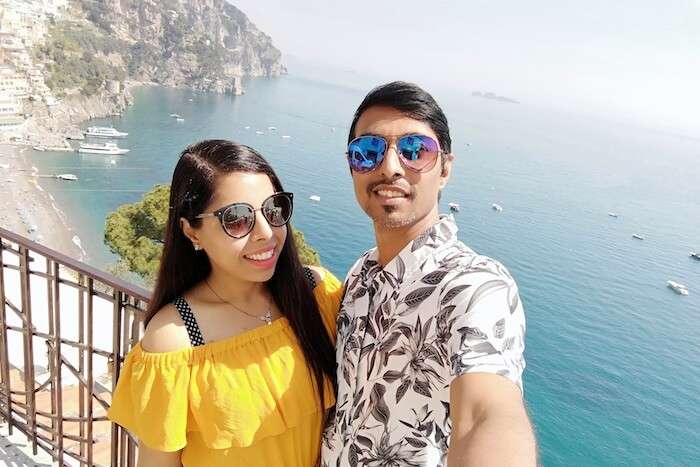 While weddings can be an exciting and fun venture you share with the people you are closest to, the stress of planning a wedding can get to the best of us. A honeymoon break is a perfect occasion to unwind and spend quality time with your spouse. Gourav and his wife wanted their honeymoon to be relaxing while incorporating all the best bits of Europe for couples trips. Read on to find out how Gourav's romantic trip to Europe enabled him to make unforgettable memories with his partner while catering to their individual travel styles.
I know this may sound clichéd, but Europe was at the top of our travel wish lists. Its wealth of attractions drew us to the architectural grandeur of Paris, the heavenly abode of Mt Titlis, and the vibrant beach culture of Amalfi's coast. We made sure that our honeymoon trip was a balanced mix of touristy and non-touristy adventures. We romanced our way into Disneyland in the day and filled our nights with long evening strolls by the Seine River and lavish dinner dates.
Our 10-day dream vacation wouldn't have been possible if it were not for TravelTriangle. Our romantic trip to Europe was designed keeping in mind our needs and preferences. As a result, our itinerary inspired from Europe for couples trips was deeply personal and catered to me and my wife's interests. They provided us clear guidance, inspiration, and hassle-free booking services to take our trip to a whole another level that we hadn't even fathomed.
Details Of Our Europe For Couples Trip
Trip Type: Honeymoon
Trip Cost: INR 3,17,000/-
Trip Duration: 10 Days & 9 Nights
Inclusions: Breakfast, visa assistance, airfare, travel insurance, sightseeing, airport transfers
Exclusions: Lunch, dinner, visa fees, city taxes on hotels
Must Read: 14 Essential Europe Travel Tips For The First-Timers Taking A Euro-cation In 2019!
Our Europe For Couples Vacation Itinerary
Day 1: Eiffel Tower and Seine River cruise tour
Day 2: Paris bus sightseeing tour
Day 3: Disneyland park tour
Day 4: Rhine Falls tour
Day 5: Cable ride to Mt Titlis
Day 6: Leisure day
Day 7: Island tour
Day 8: Leisure day
Day 9: Island tour
Day 10: Departure from Europe
5 Unforgettable Experiences On Our Europe For Couples Trip
Our honeymoon trip was packed with Europe attractions, shopping, warm hospitality of the locals and exposure to a culture vastly different from our own. Here are the top 5 experiences that will forever remain with us:
1. Sightseeing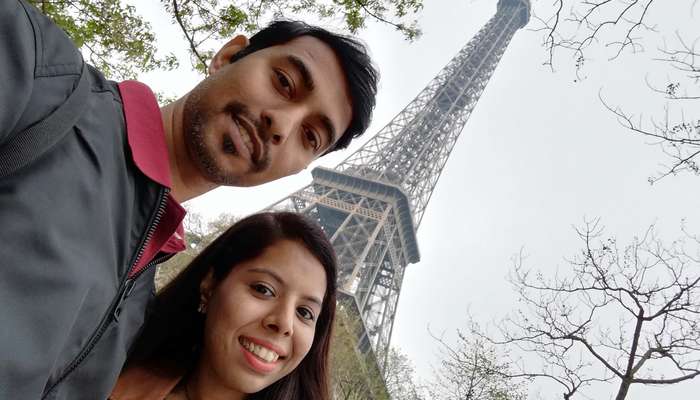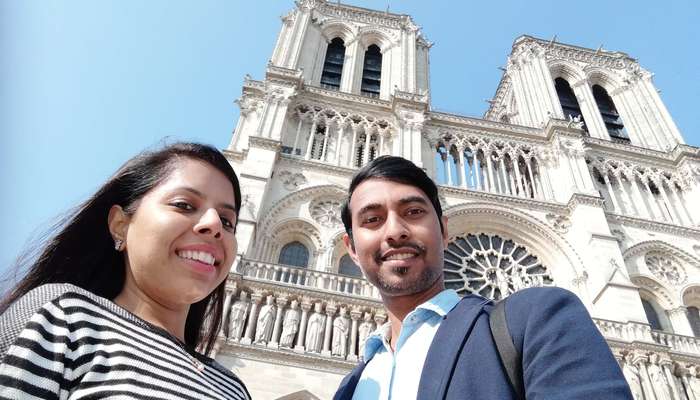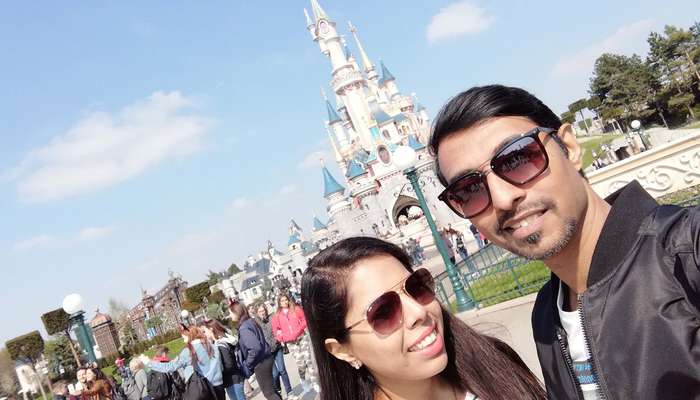 The Trocadero Gardens, with their impressive view of the Eiffel Tower, was our first stop. Visiting the iconic structure was one of the highlights of our trip. Our personal favorite attractions in Paris, apart from Eiffel Tower, are Louvre Museum, Moulin Rouge cabaret club, and Notre Dame Cathedral.
2. Shopping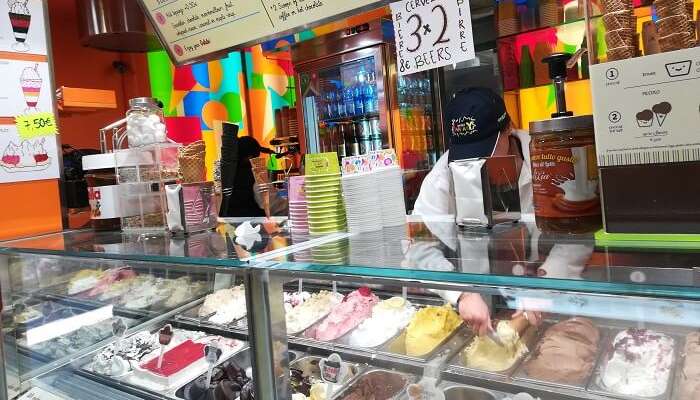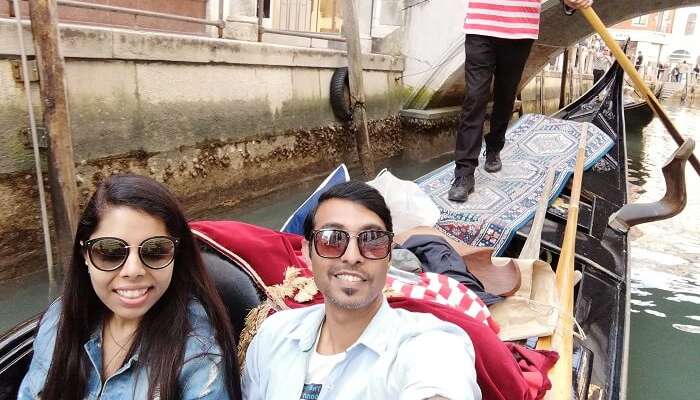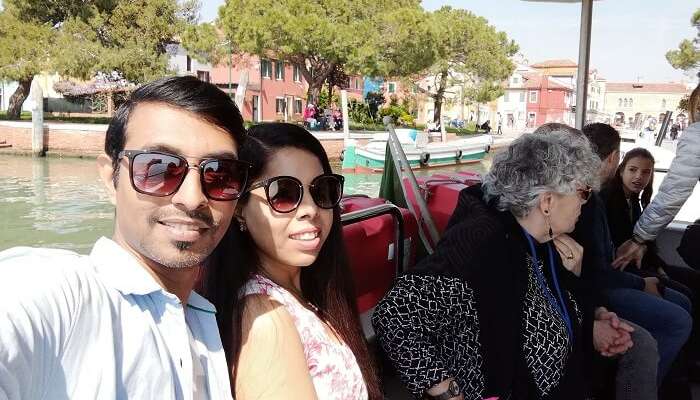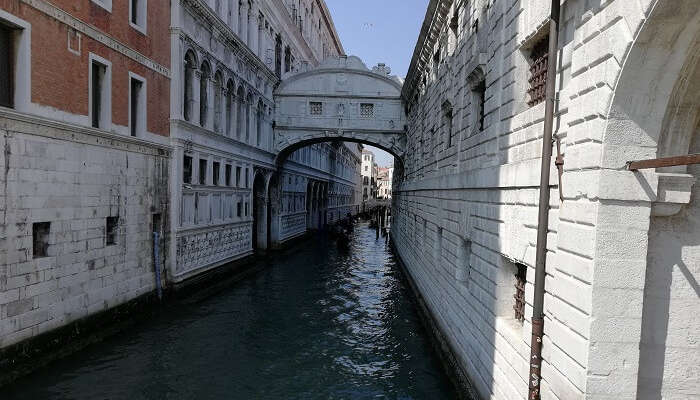 Europe is the authority on fashion, the latest trends, must-have styles, and the hottest deals. Returning from Europe without a suitcase packed with new dresses and tees is a cardinal sin. On our leisure day in Europe, we shopped extensively for souvenirs and clothes. Make sure to look out for beautiful glass objects in Amalfi!
Suggested Read: Guess Which European City Gets The Title Of World's Most Liveable City This Year!
3. Trying European Cuisine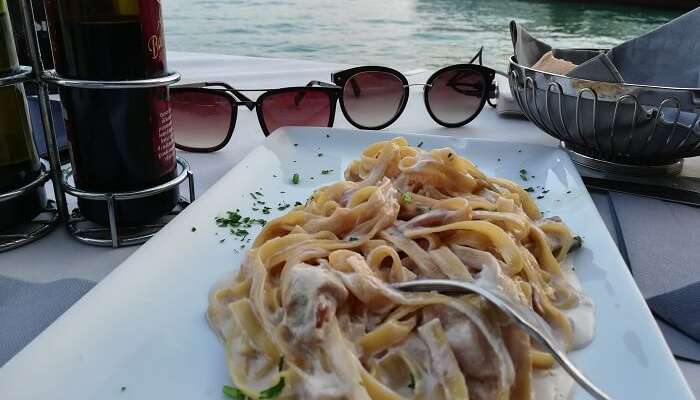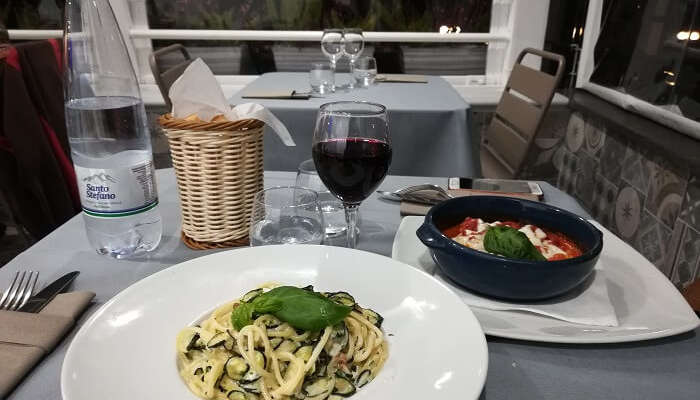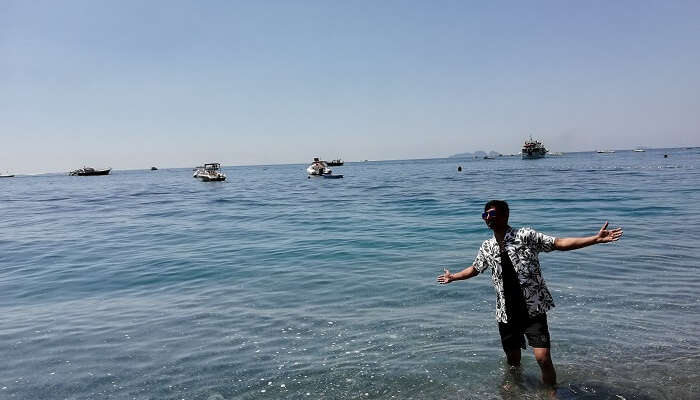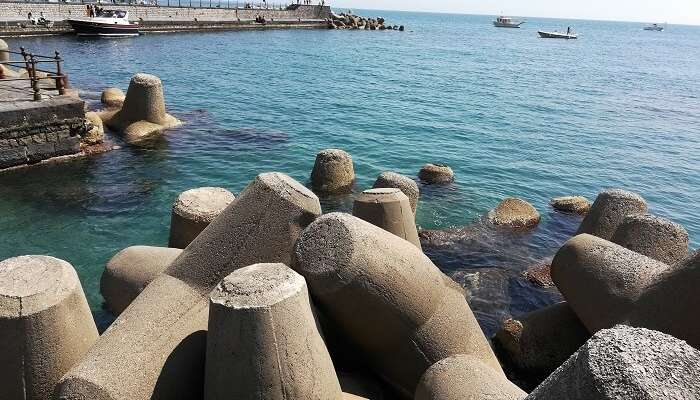 A trip to France is incomplete without trying French cuisine. We were impressed by the extensive variety of French wines. The more we experimented with Swiss cheese on our Europe for couples trip, the more difficult it became to find a personal favorite. Gorging on bread and pasta was our favorite pastime.
4. Disneyland Park Tour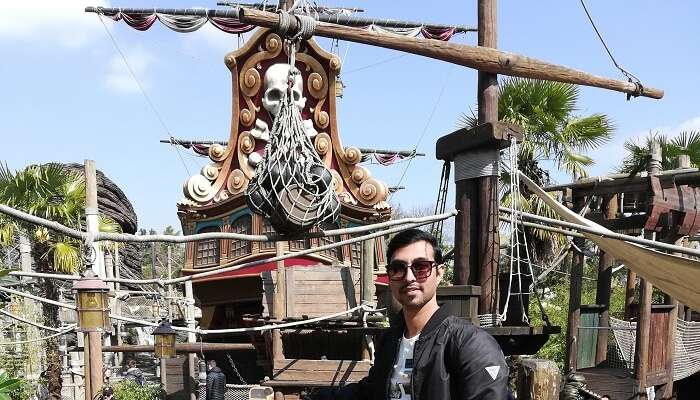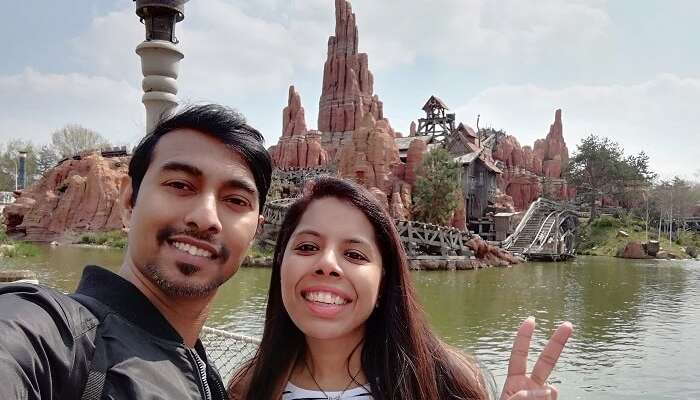 Disneyland is our absolute favorite place on Earth. We were transported to another magical world filled with lovable characters at Disney. Nowhere else can compare. We went on multiple fun rides and ate at the in-house restaurants. The experience was nothing short of spectacular and we can't wait to revisit again!
Suggested Read: Top 15 Things To Do In Switzerland On Your Europe Holiday In 2019
5. Snow Tubing At Mt Titlis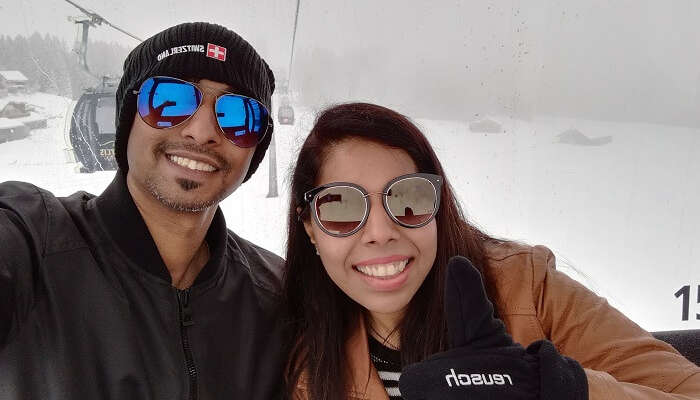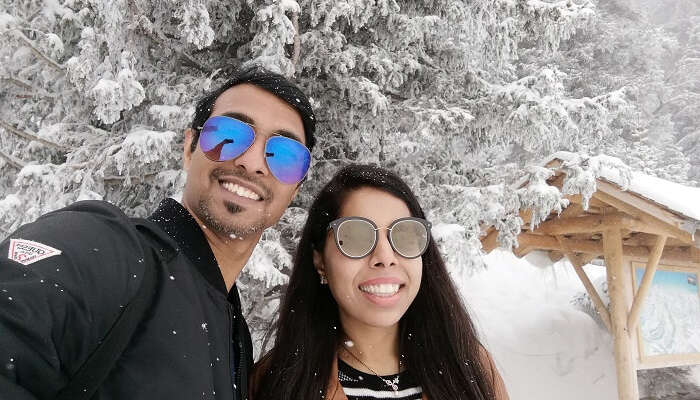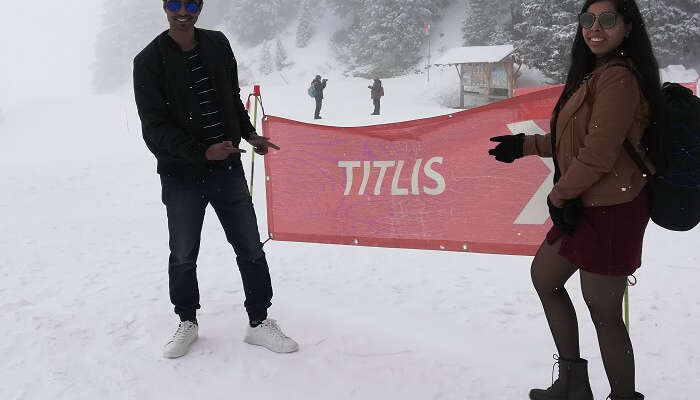 You'll be greeted by fresh mountain air and a jaw-dropping view of snowy peaks on your visit to Mt Titlis. We took a gondola to the peak of one of the most spectacular mountains in Europe. The raw beauty of the alpine region blew our mind away. We squeeze in as many snow-themed attractions as we could during two hours of free time at the top. Our guided day trip included snow tubing at Titlis Glacier Park and admission to the Glacier Cave, Ice Flyer chairlift, Titlis Rotair gondola, and Cliff Walk — Europe's highest suspension bridge.
Tips For Future Travelers
Europe for couples is a must-see destination. Here are some Europe travel tips and important things not to do in Europe you must keep in mind to minimize the stress of traveling:
1. Familiarize yourself with the places you're visiting before you set off to explore its bylanes.
2. Buy a local SIM card on arrival.
3. I do not suggest you plan your trip down to the very last detail, but make sure you have a rough plan sketched out.
4. Don't try to rush through Europe, you'll be burnt out and realize you saw everything but nothing at all.
5. Buy a travel-friendly portable battery pack.
6. Keep a copy of your hotel reservation, passport and other important travel documents handy.
Suggested Read: Indian Restaurants In Vienna: A Taste Of Home In The Heart Of Europe
Get All Your Travel Queries Answered
Here's a compilation of all the travel queries you may have vis a vis Europe for couples. I am pretty confident the answer to your question will be here:
1. What is the best country to visit in Europe?
Switzerland is the best country to visit in Europe. Stunning views, chocolate, wine, and snow activities at Mt Titlis are just some of the reasons why you must visit this country!
2. What is the best time to visit Europe?
The best time to visit Europe is April since the crowds are small and the weather is mild and pleasant. A light jacket or a sweater is all you need to feel comfortable in this weather.
3. Which city in Europe has the best nightlife?
Paris has the best nightlife. It is overflowing with romantic things to do at night, like an evening stroll along the Seine river and dining at a gorgeous rooftop bar.
4. What should I bring home from Europe?
Europe is the perfect destination for fashion lovers, so make sure you shop for trendy clothes from boutiques, chic outlets, and thrift stores.
5. What is the most popular in Europe?
Europe has a lot of bread-based dishes for you to pick from, like bagels, croissants, croutons, french toast, pastries, macaroons and more.
6. How much would Europe trip cost?
The most popular Europe trips will cost you INR 7854/- per day.
7. What is the most romantic city in Europe?
A cruise on the Seine, stunning views of the Eiffel Tower, and a show at the Moulin Rouge among other things makes Paris the most romantic city in Europe.
8. Is Venice romantic?
A romantic sunset cruise is the best way to experience Venice. Take a motorboat a few miles across the Venetian lagoon to the unspoiled islands nearby and stroll with your better half on the pretty pastel streets.
Further Read: 12 Offbeat Destinations In Europe In 2019 That Are Straight Out Of Fairy Tales
It's hard to imagine anything more romantic than a honeymoon trip in Europe for couples. You can't go wrong by starting your marriage off with a romantic trip to Europe. If you want to venture to the coziest spots and most romantic places in Europe and at the same time ensure that the logistics of the trip take up as little effort as possible, book your Europe getaway with TravelTriangle. I assure you that you will get fairytale romance that always dreamed of!
Comments
comments