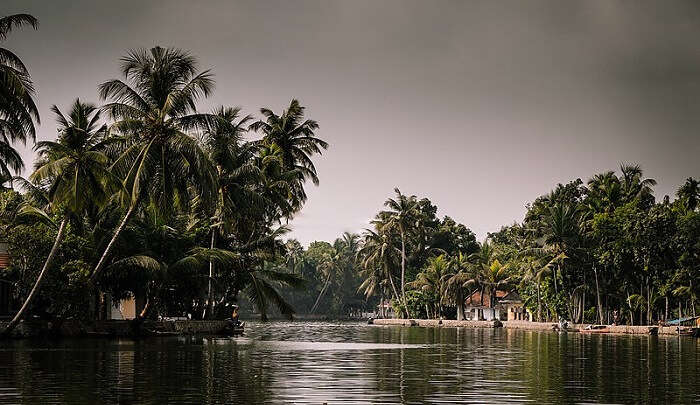 Image credit: Mohanrangaphotography for Wikimedia Commons
Imagine a vast land carpeted in green, lined with canals at one end and beaches at the other, with coconut trees standing tall at every corner, and a perpetual aroma of tea and coffee in the air – that's the majestic state of Kerala for you! Every quarter of this state is admired for its scenery and this is why a trip to Kerala can never fail to be a fulfilling one. The whole nation takes pride in Kerala for being fully literate – that's one factual detail about this South Indian state. There are many interesting facts about Kerala that deserve to be known. A vacation to this state will altogether hold a different meaning once you're aware about these aspects, giving you a reason to cherish every moment here.
11 Facts About Kerala
Mentioned below is a set of intriguing facts that you will be surprised to learn about. Browse through these amazing facts about Kerala before you plan your vacation to this South Indian state.
1. Leading The Way In Ayurveda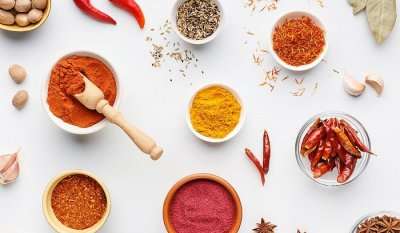 India was believed to be a home to the wondrous Ayurvedic practices that were diligently followed by a number of people. This pious tradition still has its roots in the state of Kerala. It is essentially because of the amazing climate and nature's innumerable blessings that an overwhelming number of herbs and spices are grown here.
Must Read: Monsoon In Kerala
2. Highest Female To Male Ratio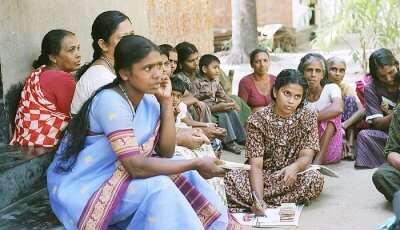 Image Credit: Jaimoen87 for Wikipedia
In the country, Kerala and Pondicherry have the highest female to male ratio with Kerala taking the lead. This is one of the most important facts about Kerala, as it distinguishes it from the rest of the country. While many states of India are fighting female foeticide, this South Indian state clearly gives us a reason to be proud of.
Suggested Read: Kerala Cuisine: 21 Dishes That Make The State The King Of Culinary Art
3. Receives The First Showers Of Rain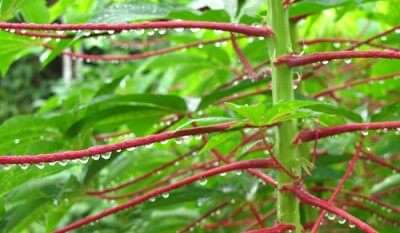 Image Credit: Manoj K for Wikimedia Commons
The first rains of monsoon always enter the state of Kerala, signalling the arrival of the season across the country. During the first week of June, it begins to shower in this region of South India. Moreover, during this time, one can witness the greenery growing denser and more vibrant – a blissful sight to behold.
Suggested Read: 25 Famous Temples In Kerala That Showcase Its Heritage
4. The Richest Temple Of The World Is Here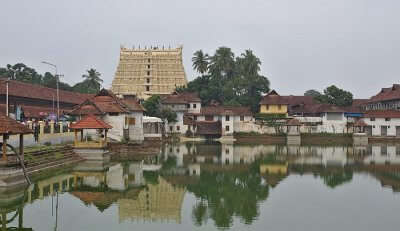 Image Credit: Shishirdasika for Wikimedia Commons
Padmanabhaswamy Temple in Thiruvananthapuram is worldwide known for being the richest temple. This Hindu temple has a whopping amount of precious assets. The complex of this temple is worth witnessing and therefore it tops the list of most frequented tourist attractions in Kerala.
5. India's Oldest Mosque, Church, And Synagogue Are Here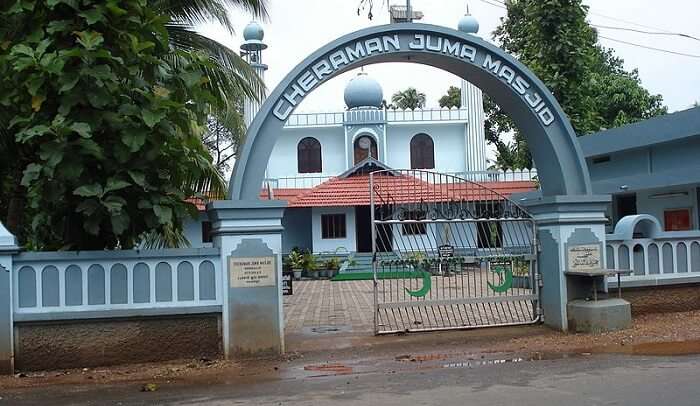 Image Credit: Aruna for Wikimedia Commons
There may be innumerable Hindu temples in Kerala but there's no dearth of churches, synagogues, and mosques. In fact, it is in Kerala only where India had the first of its church, mosque, and synagogue. The first mosque, named Cheraman Juma Mosque was established by Malik Deenar in 629 AD, St. Thomas Syro Malabar Catholic Church is the first ever church in India built by St. Thomas in 52 AD while the first ever synagogue called Paradesi Synagogue was established in 1567 by the people of Yehudan Mapila.
Suggested Read: Best Places To Visit In Kerala
6. 'Kerala' Literally Means 'Land Of Coconuts'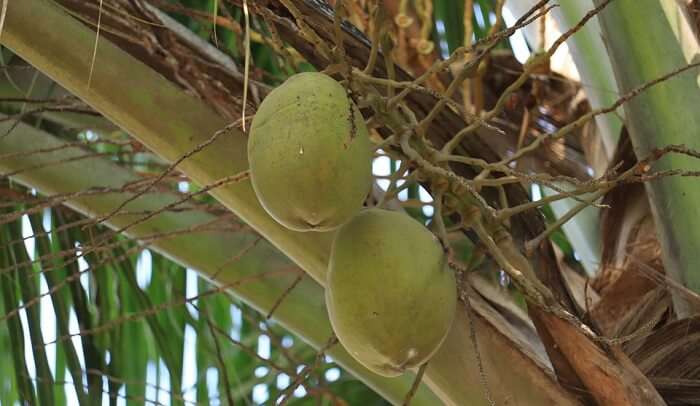 Image Credit: sivaprasadvr88 for Pixabay
Though counted amongst the most amazing facts about Kerala, it is also a predictable one. The whole state of Kerala is dotted with tall trees of coconuts. You can also find a hint of coconut in every dish served here. Also, the word 'kera' means 'coconut tree' in Malayalam and 'alam' refers to 'land'.
7. Counted As The Cleanest State In India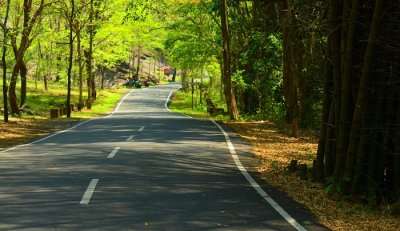 A research via the National Sample Survey Office has proven that Sikkim as well as the state of Kerala are the cleanest. Apart from that, one can find banks and hospitals in every village of this South Indian state. These basic facts about Kerala also stand as a proof as to how developed and organized this state of India is.
Suggested Read: Trekking In Kerala: A Short Guide For Beginners To Have An Ultimate Experience!
8. The State Celebrates Most Number Of Festivals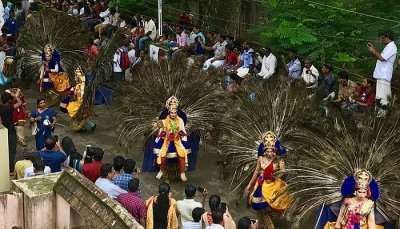 Image Credit: Ms Sarah Welch for Wikimedia Commons
Since the state has given a prominent place to multiple religions and is highly admired for the same, it is natural to believe that numerous festivals are celebrated here. These festivals beautifully exemplify the unity of the diverse cultural structures.
Suggested Read: 13 Weekend Getaways From Kerala That Are Worth The Views And Your Time
9. Highest Amount Of Rubber Produce In The Country

Image Credit: M.arunprasad for Wikimedia Commons

This is again one of the Kerala basic facts. As we know, India ranks 4th globally when it comes to rubber production. What's interesting is that 90% production comes from Kerala itself. Approximately 5.45 hectares of land of the state has been taken for growing rubber trees.
10. One Of The World's Best 5 Family Holiday Destinations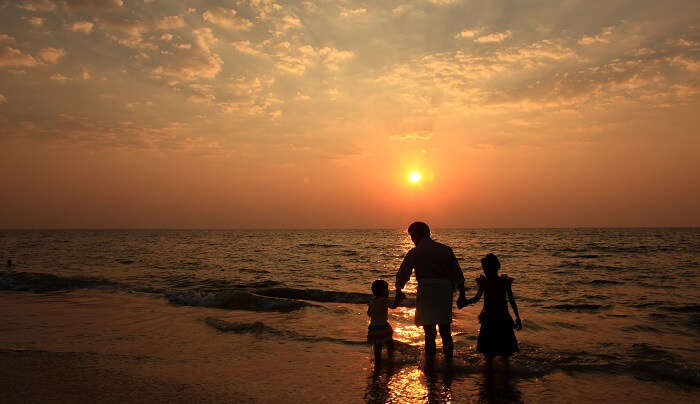 Now that we know Kerala is not only the most literate but is even the cleanest, is home to the richest temple, and is a place where the maximum number of festivals are celebrated, we have every reason to believe that it would be counted as one of the best family holiday destinations. Believe it or not but Lonely Planet has already confirmed it and listed it as one of the best 5 family vacation places in the 2016 edition.
11. Famed As The God's Own Country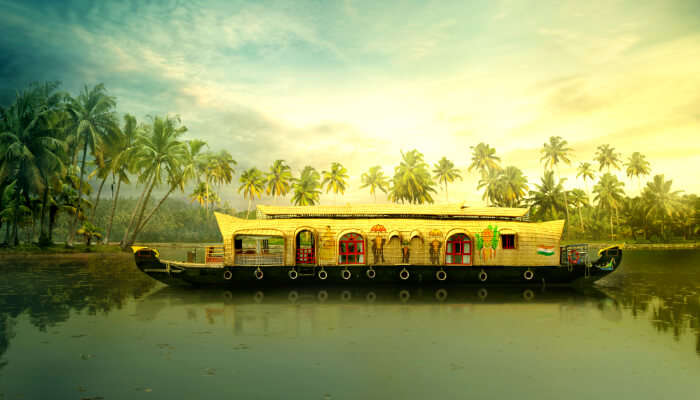 Wondering why is Kerala called God's own country? Here is the reason for it. There is a mythological story behind the phrase God's Own Country. It is said, as per Hindu beliefs, that this state was the incarnation of Lord Vishnu, the creation of Lord Parasurama. Kerala is blessed with beauty and was the place of the incarnation of Lord Vishnu and so, it is called God's Own Country.
Further Read: Best Of Shopping In Kerala: What To Buy And Where
We are sure that each fact listed above has given you a glimpse of how amazing this Indian state really is. With picturesque views and a culturally driven population, a vacation in Kerala would be one you'll never forget. Whenever you plan your trip, do remember these intriguing facts about Kerala and add a little pinch of more excitement.
Disclaimer: TravelTriangle claims no credit for images featured on our blog site unless otherwise noted. All visual content is copyrighted to its respectful owners. We try to link back to original sources whenever possible. If you own rights to any of the images and do not wish them to appear on TravelTriangle, please contact us and they will be promptly removed. We believe in providing proper attribution to the original author, artist or photographer.
Frequently Asked Questions About Facts About Kerala
What is Kerala most famous for?
People love coming to Kerala because it is the cleanest and has some of the most breathtaking views all around. The state also promotes ecotourism.
What is the old name of Kerala?
Kerala was previously known by the name Keralaputra and was mentioned by Asoka the Great over a rock in 3rd Century BC.