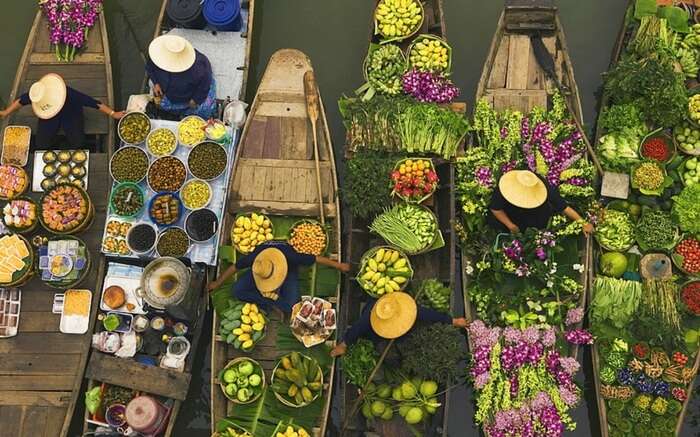 Kolkata has an all new floating market and it becomes the first Indian metro city to have such attraction. Certainly, we are overjoyed to share this exciting development with you! In a bid to rehabilitate the vendors who lost their space during the widening of EM Bypass, the government has set up a floating market and it looks like a promising tourist attraction already. With this market, India joins the league of countries having similar markets like Bangkok, Singapore, and the very own Dal Lake in Kashmir.
The decision to shift the market located on the EM Bypass was taken by the Kolkata Metropolitan Development Authority (KMDA) 3 years ago so that the roads could be widened.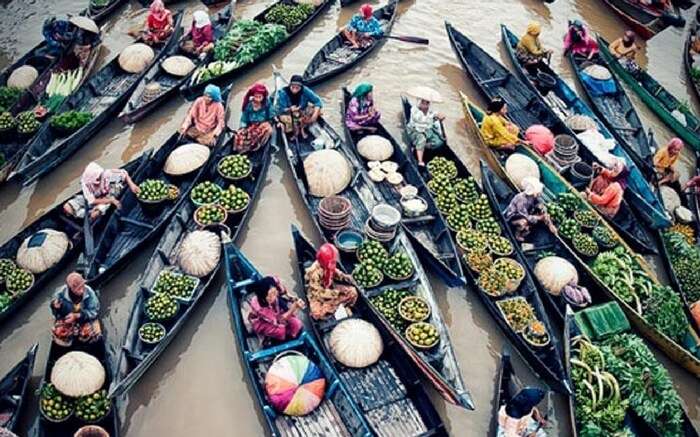 Image Source
The KMDA has set up a floating market in the south of the Kolkata city to compensate all the traders who lost their business space. The entire floating market space would be set up on a water body close to Patauli and would cost the government around 9 crores. In total there will be 114 boats having stalls selling vegetables, fruits, fish, meat, cereals, rice, edible oils, and tea. And this market will remain from 6 pm to 9 pm. This development not only makes floating market in Kolkata the first in the state but also the first metro city in the country to have such market place.
Suggested Read: 23 Reasons Why I Would Rather Be From Kolkata Than Anywhere Else In The World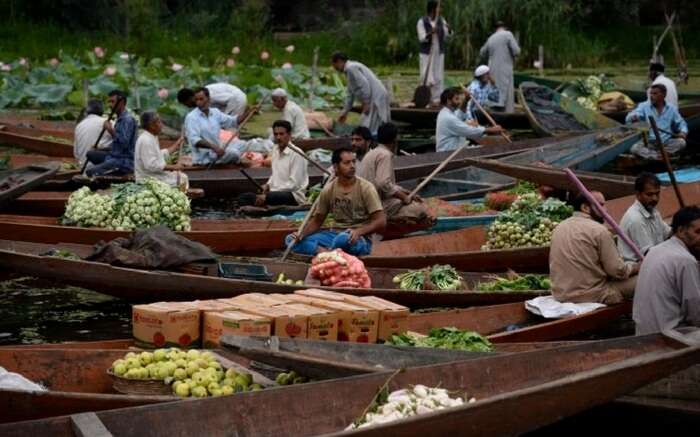 Image Source
"There are many sellers who have been displaced because of the widening programme of the EM Bypass taken up at Patuli area near Garia. Our principal idea is to rehabilitate those who were having their business at the Baishnabghata-Patuli market on the EM Bypass to the floating market," a senior official of the KMDA said in a press release.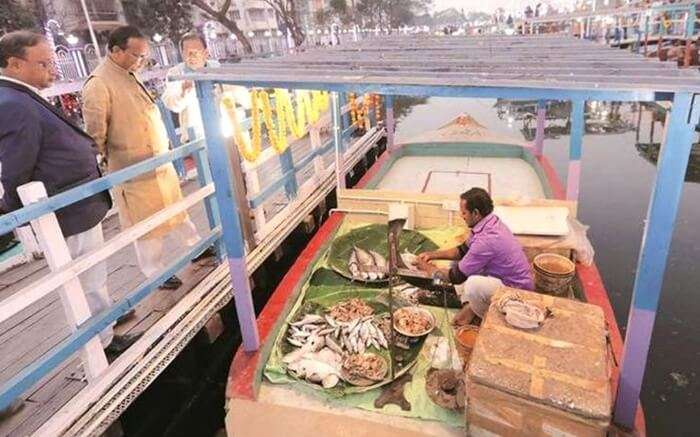 Image Source
Highlights of the floating market in Kolkata:
The market begins with an attendance of 114 boats and 228 sellers
The KMDA has already purchased 32 of the estimated 114 boats & the remaining boats are believed to arrive by the month end
Every boat will be 10 feet long and will be designed and colored in accordance with those in Pattaya's floating markets. The boats will hold the capacity and space for 2 stalls
KMDA is also planning to make a foot overbridge via EM Bypass to the market area
A manicured lawn, gardens, grocery shops, and Sulabh Toilet Complex would also be made by the market side
Over 200 hawkers are set to be rehabilitated in the market
There will be wooden walkways for buyers to reach the desired boats. These walkways will have proper entry & exit
Two water bodies have been merged to set up the market space
There, now that the floating market comes up in Kolkata you have got one more reason to plan a trip to the City of Joy soon!
Further Read: 33 Best Things To Do In Kolkata: Know What Makes It The City Of Joy