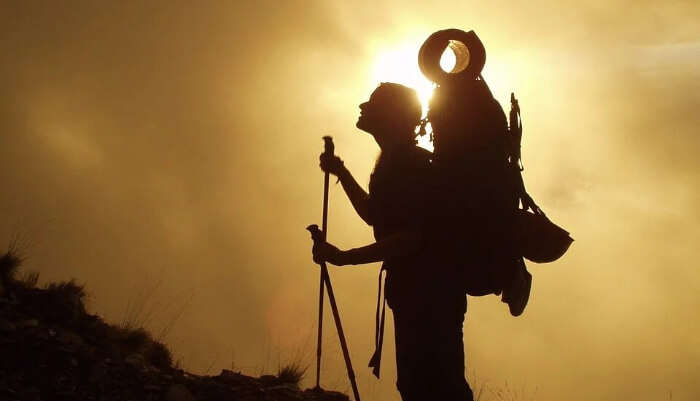 Goa is visited by a large number of domestic and international tourists throughout the year. Tourists from the far off regions arrive here to explore the mesmerizing beaches and serene landscape. This popular tourist destination seeks the attention of variegated tourists from worldwide locations.
Apart from beaches, there is a large chunk of other attractive things to see and explore here, including visits to historic monuments and involving in adventure activities like hiking, trekking, and water sports. Trekking in Goa is one of the best activities that tourists love to try. Your visit to Goa will be successful if you try out all those things that will keep your adrenaline rush pumping.
Why Go For Trekking In Goa?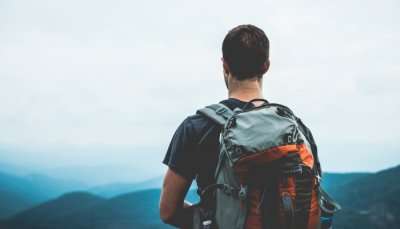 Captivating Surroundings: surroundings in Goa showcase a perfect blend of natural sights. It seeks the attention of tourists for being the most loved tourist destinations across India. It has been witnessing the arrival of tourists in multiple categories due to various reasons. It is considered one of the best places in India for nature lovers as seven wildlife sanctuaries are here. It offers a refreshing experience to the trekking enthusiasts to come and explore this region.
Most Affordable Tourist Option: Some of the best places for trekking near Goa like Dudhsagar Waterfalls, Mollem National Park Trekking, Todo Waterfalls, and more can be enjoyed at an affordable cost. Being budget-friendly, Goa can be a destination worth exploring.
Variety in Trekking Experience: Besides its beaches, Goa has many amazing waterfalls and hills. They remain perfect spots for multiple types of adventurous activities, including trekking.
Must Read: 12 Lakes In Goa That Are Ideal For An Off-Beat Vacation
Best Time To Go Trekking In Goa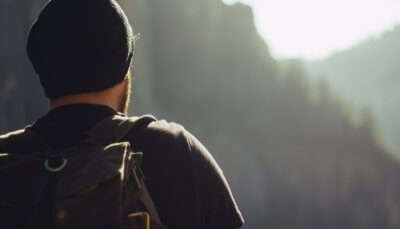 Although trekking can be done throughout the year in Goa, the best time to visit here for such adventure activities is from October to December. One can choose to take part in trekking during the remaining months of the year as well. The only season that is not suitable for trekking in Goa is monsoon season – that is why it is better to avoid trekking during that time of the year.
14 Different Trekking Trails In Goa
There are various places for trekking in Goa; you'll be amazed at the number! Out of the many trekking destinations in Goa, a good lot of them have splendid waterfalls acting like a retreat to eyes.Seeing the water flowing from its natural spring is worth having a hard morning walk as well.
Listed here are 14 best trekking places in Goa that shouldn't be missed. Check them out!
Dudhsagar Falls Trek – 11 kms
Trek To Todo Waterfalls – 5 kms
Neuti Beach Trek – 10 kms
Arambol Trek – 5 kms
Pali Waterfall Trek – 6 kms
Sonsogor Trek – 15 kms
Udaan Dongor Trek – 16 kms
Sanguem Trek – 15 kms
Satregad Fort Trek – 16 kms
Vagheri Mountain Trek – 7 kms
Tambdi Surla Waterfall Trek – 6 kms
Netravali Waterfall Trek – 13 kms
Krishnapur Canyon Trek – 15 kms
Kuskem Waterfall Trek – 12 kms
1. Dudhsagar Falls Trek – 11 kms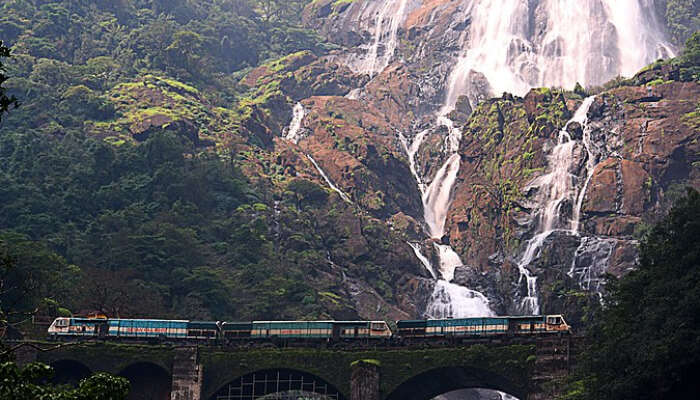 Although all trekking trails in Goa are amazing but when it comes to deciding the best one among them, Dudhsagar Falls Trek comes under limelight. Being the 5th tallest waterfall trek across India, it is also a national landmark. The literal meaning of Dudhsagar is the Ocean of Milk. This waterfall got its name in view of the white froth it forms owing to the high force. It is regarded as one of the highest waterfalls in Goa with 310 metres height. Closeness to Karnataka border in Sanguem district of Goa makes it strategically important.
How to reach: The closest railway station nearby Dudhsagar Falls Trek is Kulem Railway Station. From there, jeeps and taxis can be hired to reach the waterfalls. Once you are at the top of the falls, you get a spectacular view of Goa
Difficulty level: Moderate
Best time to visit: ideal time to go trekking in Dudhsagar Falls trail is during winter season – from November to February
Tips: It is advisable to hire a guide
Suggested Read: 16 Best Forts In Goa Every History-Lover Must Visit
2. Trek To Todo Waterfalls – 5 kms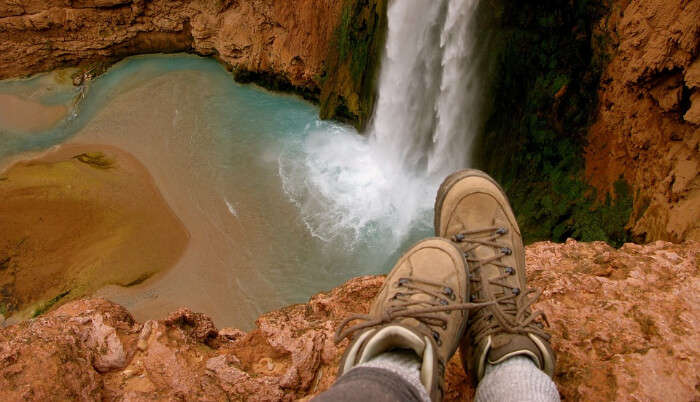 Adventurous trek to Todo Waterfalls is an experience one must undergo while exploring Goa. Todo Waterfalls is located in the North of Goa and thus you can start the trip from Panjim. It takes around 1.30 hrs to reach this popular destination from Panjim. Many air-conditioned shared vehicles are available from Panjim to Todo Waterfalls, which one can use for affordable local commute. 
How to reach: Dabolim Airport is the nearest airport, which is just 30 km away from Panjim. Several nearby railway stations are easily accessible from Panjim. Facility of the local transportation system in and around Panjim takes travellers to many places, including nearby areas as well as Todo Waterfalls for visit.
Difficulty level: Moderate
Best time to visit: June onwards until February
Tips: Keep robust and reliable trekking shoes, sunglasses, water bottles, and sunscreen
Suggested Read: Goa In Winter: 7 Happening Events & Festivals To Keep Your Eye On
3. Neuti Beach Trek – 10 kms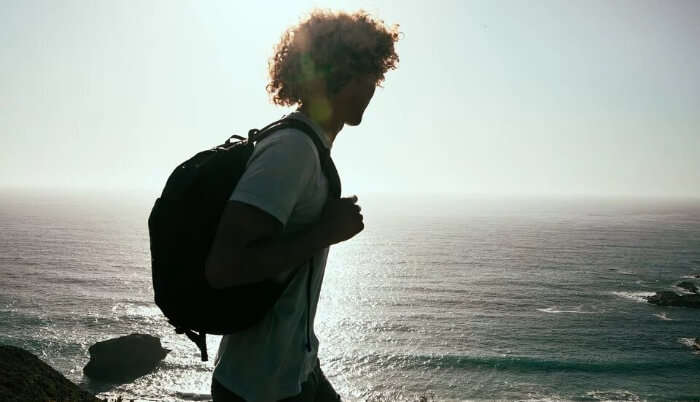 Another best spot for trekking in Goa is a trek to Neuti Beach. It is one of its kind where you can walk along a beautiful mountain overlooking the sea. Neuti Ocean Trek begins at 7:00 AM from the Porvorim area. From there, you need to drive to Kochara-Shriram Wadi nearby Vengurla and Malvan towns. The trekking begins from here and ends end at the serene Neuti Beach. You can dive into waters from 20 feet high rocks and/or have fun observing the architecture of Neuti Fort.
How to reach: Neuti Ocean Trek is reachable from any part of Goa with local transportation. You can reach Goa via air or railways and commute through shared taxis
Difficulty level: Easy
Best Time to Visit: Ideal time to visit this place is from November to February
Tips: Have a light breakfast before beginning your trek
Suggested Read: 5 Best Spots For Snorkeling In Goa To Experience Its Thrill First-hand!
4. Arambol Trek – 5 kms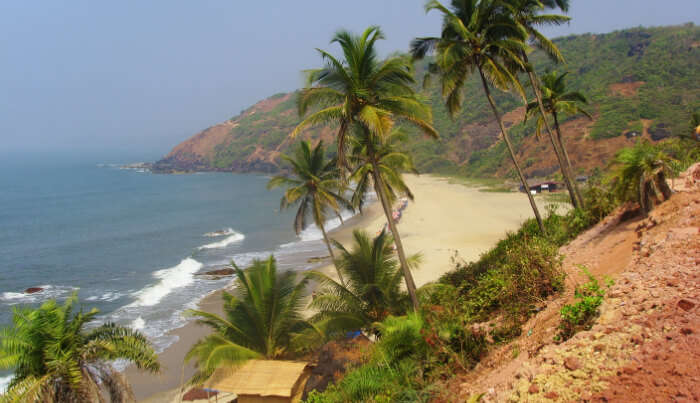 This beach trek is the perfect activity for you if you want to enjoy the surreal beauty of the Arabian Sea. It is one of the few places in Goa that still has not been too much thus remains bit untouched. It is less crowded than other tourist destinations. This trek commences from Keri in the northernmost part of Goa. From here, you progress to Paliem Hill towards Arambol Beach. Trekking through Keri to Arambol Trek gives you ample chance to explore the coastline of Goa.
How to reach: Keri to Arambol Trek is easily reachable from almost all parts of Goa by using the available local transportation system like shared taxis and buses.
Difficulty level: Easy
Best Time to Visit: Between November and February
Tips: Relax or take a dip in the sweet water lake
Suggested Read: 7 Magnificent National Parks In Goa For An Adventurous Encounter With The Wild
---
Planning your holiday in Goa but confused about what to do? These Goa travel stories help you find your best trip ever!
---
5. Pali Waterfall Trek – 6 kms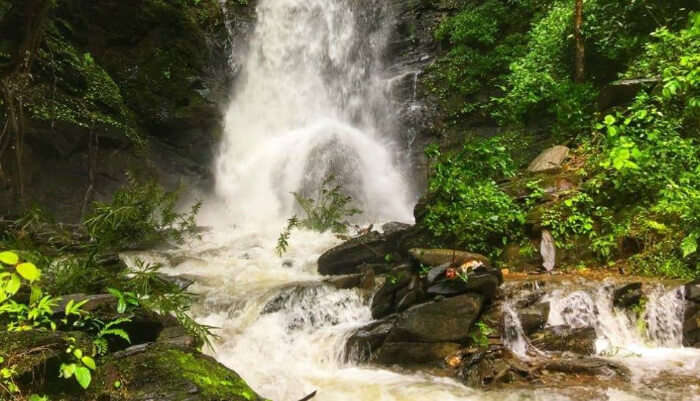 It is considered a paradise for trekkers and hikers. Trekking is one of the challenging activities but still it becomes fun if you try it in and around Pali Waterfall Trek. To reach this destination, you need to cross the slippery paths with thorns and bushes and dense forest areas of Goa that border with Dandeli in Karnataka. Magnificent falls and fresh air are worth exploring and you forget the challenges taken to reach this place.
How to reach: You can reach Pali Waterfall Trek through buses from Panaji and/or Mapusa
Difficulty level: Easy
Best Time to Visit: Between November and February
Tips: Watch a number of butterflies and birds on your way
Suggested Read: Christmas Celebration In Goa Is The Perfect Way To Soak In The Festivities In 2022!
6. Sonsogor Trek – 15 kms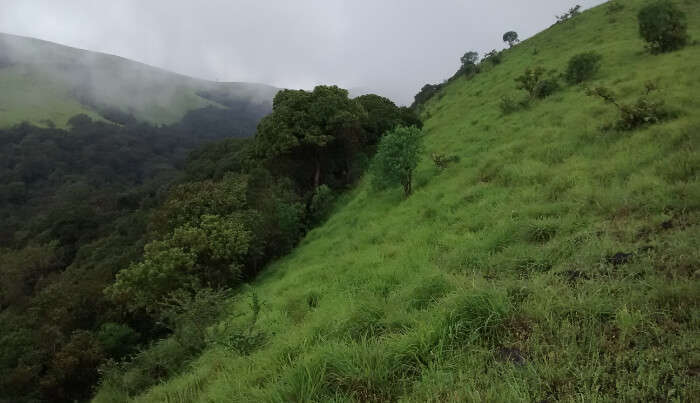 Considered a perfect destination for trekking lovers, Sonsogor Trek is visited by dedicated trekkers throughout the year. It is popular as one of the three highest peaks in Goa so is it sought after for those visitors travelers enjoy exploring nature and are trekking lovers. Although the duration of the trek is just two to three hours, you wouldn't want to cease yourself from relishing the wonders of nature.
How to reach: Sonsogar Trek is a popular landmark in Goa, thus buses from all parts ply to cover various routes. You can also take shared taxis for this purpose
Difficulty level: Easy
Best Time to Visit: It is suitable to visit here during wintertime from November to January
Tips: Pause along your way to admire the wonders of nature
Suggested Read: 29 Most Romantic Places In Goa For Couples To Have A Lovely Time In 2022
7. Udaan Dongor Trek – 16 kms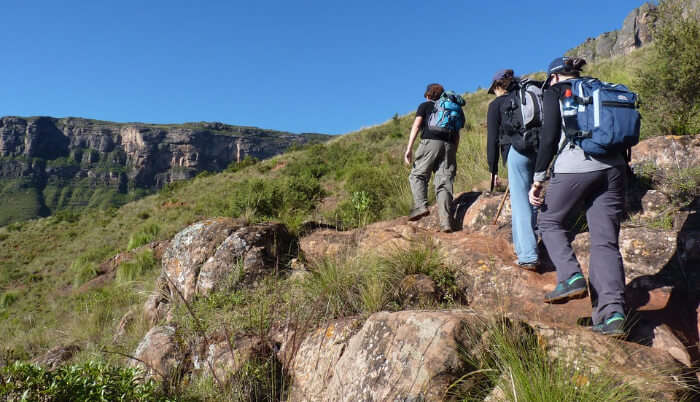 For your memorable trekking experiences around Goa, trek at the trail that leads to Udaan Dongor. The trip starts from Panjim and trek takes approximately six hours to complete. Through this trek, you'll have moments that will be worth cherishing for the whole lifetime.
How to reach: Reaching Udaan Dongor is not a big deal in Goa due to it being a famous landmark in this region. Travel by local buses which ply from all nooks and corners of Goa. Taxis are also available for the same
Difficulty level: Moderate
Best Time to Visit: June onwards till February
Tips: Make some photography experiments
Suggested Read: 43 Famous Beaches In Goa That Will Make Your 2022 Vacay A Happy Trip
8. Sanguem Trek – 15 kms
It is ideal for those who like to take challenges. Located in South Goa area, the city of Sanguem is known for various points of interest, including Bhagwan Mahaveer Sanctuary, Mollem National Park, and Sagameshwar Temple. Trek is usually two hours and covers approximately 13-15 km area. There are pretty steep trails on this trek. You must ensure wearing the right shoes with strong grips.
How to reach: To go for Sanguem Trek, you have to reach South Goa.Local buses and transportation facilities are made available for its easy connectivity with other regions of Goa
Difficulty level: Moderate
Best Time to Visit: November to February is considered to be the ideal time owing to be of pleasant weather conditions
Tips: Wear footwear with a good grip and don;t forget to take your camera
Suggested Read: 28 Watersports In Goa That You Must Add to Your Bucketlist For A Fun 2022 Vacay
9. Satregad Fort Trek – 16 kms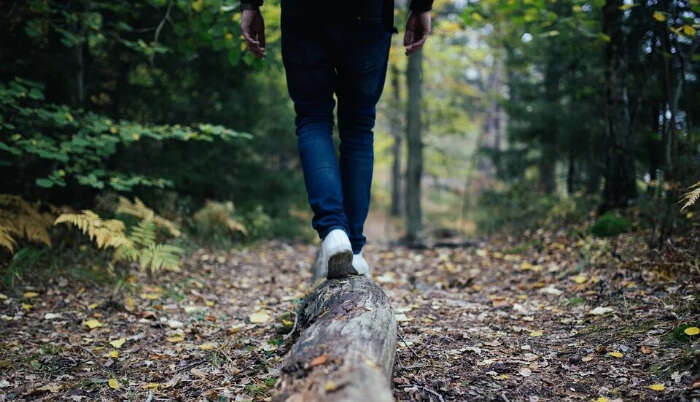 The Fort of Satregad is one of the best trekking places in Goa. It is known for its rich biodiversity, as the Mhadei Wildlife Sanctuary encloses the fort. This sanctuary is located at a distance of mere 50 km from Panaji. It is also home to the Royal Bengal Tigers. It remains a perfect place for trekking as it stretches for about 15-16 km and has many waterfalls along the way. Besides trekking, Satregad Fort is worth exploring for it showcases Portuguese and British architecture.
How to reach: Satregad Fort can be reached from Panaji by local buses or shared taxis, whichever you prefer
Difficulty level: Moderate
Best time to visit: Between November and March
Tips: Avoid going during monsoon season
Suggested Read: 12 Affordable Things To Do In Goa With Kids For Your Next Family Adventure
10. Vagheri Mountain Trek – 7 kms
The trail from Chorla Ghats to Vagheri Mountain gives a wonderful experience of trekking in Goa. Being one of the highest peaks in Goa, Vagheri Mountain is a fascinating attraction to explore. This one-hour trek from Chorla Ghats to Vagheri Mountain proves to be quite exciting, especially for those seeking challenges while trying out the adventurous activities.
How to reach: One can reach Chorla Ghats by local buses and taxis from all locations in Goa and its surroundings
Best Time to Visit: From June to September
Difficulty level: Moderate
Tips: People who suffer anxiety should avoid this trek
Suggested Read: 3 Days In Goa In 2022: A Guide To Help You Plan Your Getaway Better
11. Tambdi Surla Waterfall Trek – 6 kms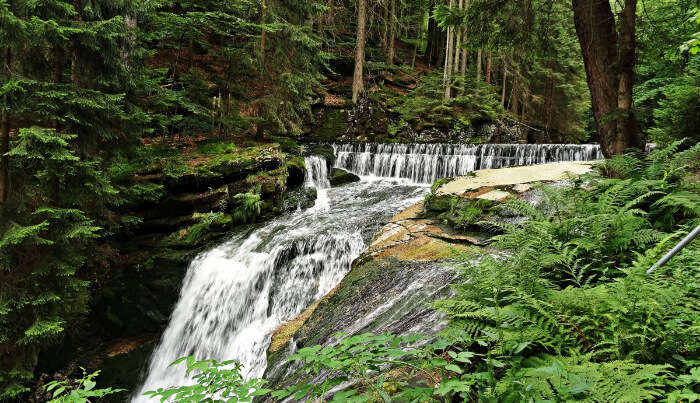 Tambdi Surla Waterfalls is another beautiful site in Goa for a mesmerizing trekking experience. Being highly exciting place in Goa, it remains a haven for adventurous lovers. Its location inside the Bhagwan Mahavir National Park makes it strategically important location. As the falls is located inside thick forests it is advisable to get the help of local guides.
How To Reach: There is an arrangement of local buses and private taxis commuting to and fro all nooks and corner to this place
Best Time to Visit: Between June and December
Difficulty level: Moderate
Tips: Advisable to take a local guise along
Suggested Read: 12 Delhi To Goa Trains: Best Rail Journeys Along The Konkan Coast
12. Netravali Waterfall Trek – 13 kms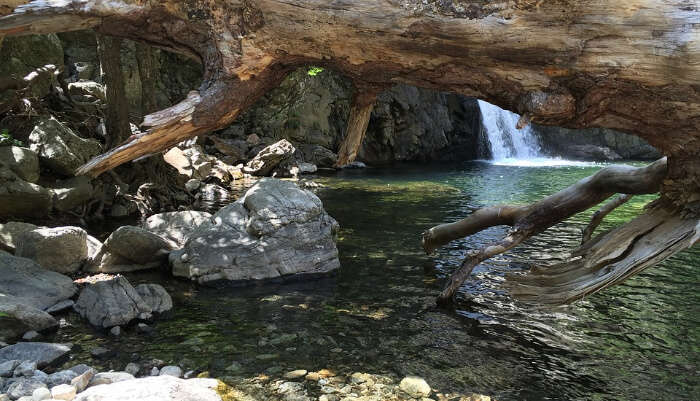 One of the leading trekking spots in Goa, Netravali Waterfall is quite breathtaking to look at. Lying near Margao city, it will take you a two-hour drive to reach this tourist location from any urban locality. It is also considered a favourite spot within the Netravali Wildlife Sanctuary. The trek is for three kilometres within the sanctuary. This trek will be a once-in-a-lifetime experience, as you get to witness the best sights of nature.
How to Reach: Take local bus transportation or taxis from Maragao to this place. It is linked from all regions from Goa to its surroundings by Air and Railways
Best Time to Visit: Early June
Difficulty level: Moderate
Tips: Carry your trekking attire and shoes
13. Krishnapur Canyon Trek – 15 kms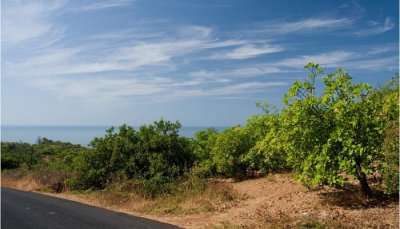 Image Credit – Tuderna for Wikimedia
Disclaimer: The image is for representation purposes only.
The amazing trail between Valpoi and Krishnapur Canyon, is one of the most picturesque places for trekking in Goa. This moderate level trek is a must try in Goa if you are looking to witness some of the most beautiful view of nature. The trek commences from Valpoi and head towards Krishnapur Canyon. The surrounding areas of the Canyon has beautiful pools and rock formations. The highlight here is the scintillating view of Vagheri Hills.
How to reach: There are enough buses from all parts of Goa. You can easily reach Valpoi from where this trek starts
Difficulty level: Moderate
Best Time to Visit: Between November and February
Tips: Carry a lot of water to stay hydrated
14. Kuskem Waterfall Trek – 12 kms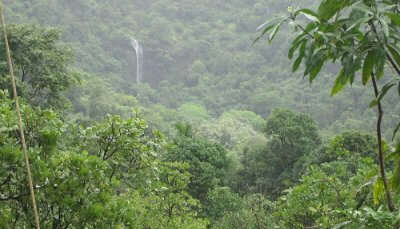 Image Credit – Paul778899 Wikimedia
Kuskem Waterfall is another gorgeous waterfall in the Cotigao Wildlife Santuary, Goa. The trek is a 12 kms walk that starts from the entry of the sanctuary. It is a little difficult walk but all the animals and nature's beauty combines make it worth the time and hard work. On your trekking trail, you will notice animals and different kinds of trees. Some of them are as tall as 90 feet. Once you reach the top, you will get to see the picturesque sight of the falls and the lush greenery surrounding. This is one of the best trekking places in Goa and is definitely a must try for nature lovers.
How to reach: Cotigao Wildlife Santuary is easily accessible if you have your own transport or alternatively you can also hire taxis/ cabs to reach here 
Difficulty level: Moderate
Best Time to Visit: June onwards until August
Tips: Carry a lot of water to stay hydrated
Further Read: Enjoy A Great New Year In Goa On A Budget In 2022
Next time when you plan a visit to Goa, don't forget exploring above-mentioned trekking sites. Your trip to Goa will remain incomplete without a visit to these breathtaking locations, especially if you are looking for adventurous trekking in Goa.
Disclaimer: TravelTriangle claims no credit for images featured on our blog site unless otherwise noted. All visual content is copyrighted to its respectful owners. We try to link back to original sources whenever possible. If you own the rights to any of the images, and do not wish them to appear on TravelTriangle, please contact us and they will be promptly removed. We believe in providing proper attribution to the original author, artist or photographer.
Frequently Asked Questions About Trekking In Goa
What is Goa famous for?
Goa is known and loved for its beaches, nightclubs, food culture, and adventure activities. People from all over India come to this tourist destination to have a laid-back and adventurous travel experience.
What is the best time to visit Goa?
You can visit Goa throughout the year but to make the most of your travel experience, you must visit this holiday destination during the time period between October and March.
How can I enjoy in Goa?
To make your Goa trip interesting as well as productive, you must indulge yourself in some of the best recreational activities like: 1. Strolling around the beaches 2. Club hopping 3. Shopping at the night markets 4. Trying out water sports 5. Going for trekking 6. Hiking your heart out
Is Goa safe for solo travelers?
Yes, the Indian state of Goa is considered to be one of the safest places to travel solo. However, one needs to be cautious when roaming around during the night or exploring the off-beat places.
How can I reach Krishnapur Canyon?
Krishnapur Canyon trek is a popular trek that starts from Valpoi. It is located in North East Goa and from here you will be headed towards Krishnapur Canyon.
What are the must carry things while trekking in Goa?
Following are the things you should carry while trekking in Goa. Backpack Water bottle Comfortable shoes Basic first aid kit Sunscreen
---
People Also Read:
Trekking In Uttarakhand Trekking In Himachal Pradesh Trekking In Kerala