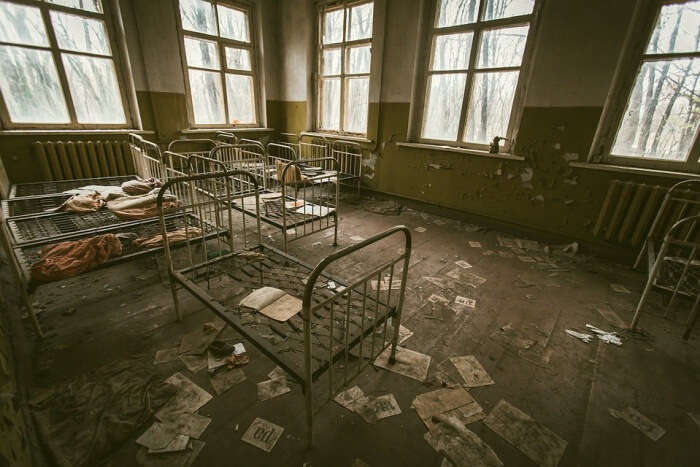 Discover some of the unholiest sites in the holy city of Jerusalem, this dates back to Biblical times when the valley of Hinnom outside the city walls was a place of pagan child sacrifice. The dark places of Jerusalem harbor paranormal activities and unholy mysteries that unfold at these 6 haunted places in Jerusalem.
The valley of Hinnom serves as a place for several cemeteries from the Judean Kingdom (7-8th century BCE) through the Byzantine period (4-7th centuries CE). Jerusalem's some of the spookiest places are considered to be cursed by humans with a dark history behind. Read on to know more about Jerusalem's mysteries, and paranormal events at these haunted places.
7 Haunted Places In Jerusalem
We challenge you to visit these haunted places in Jerusalem, these places are some of the spookiest spots of Jerusalem and we bet you do not have the guts to go visit them. Read on to know more about these haunted places.
1. The Dead Groom's House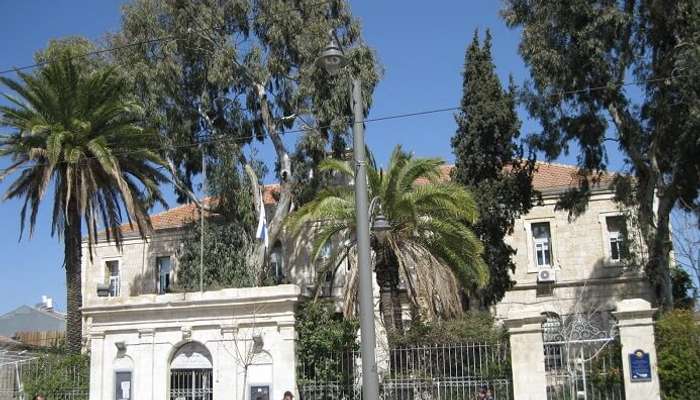 Image Source
The Municipal Hospital on Jaffa Road was the city's central healthcare facility. This place stood empty for a decade but today, it serves as the Jerusalem District Health Office. Many years ago it belonged to a Christian Arab family. On his wedding day, the groom suddenly fell off and dropped dead. After this horrific incident, the house was considered to be haunted and remained empty for decades.
Location: NA
2. The Russian Hospital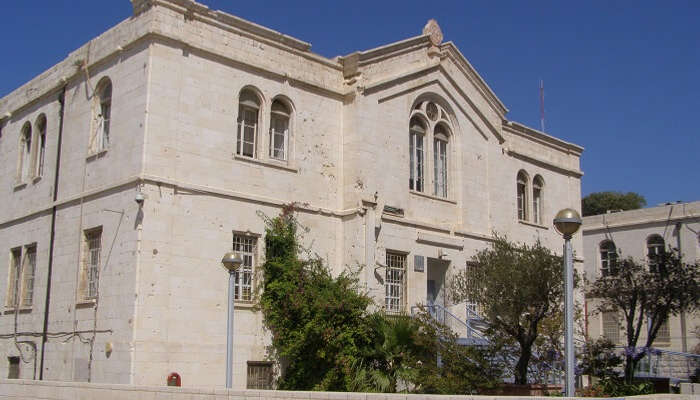 Image Source
The Russian compound is considered to be one of the oldest districts, it was built between 1860 and 1890 to provide Russian Orthodox pilgrims with a mission, it housed a funeral home and morgue. The latter became the reason for its be speculated amongst the haunted places in Jerusalem. In 1948, the building was used for wounded Israeli troops and became known as AviHayil. Today, it serves as a municipal office space.
Location: NA
Suggested Read: Shopping In Jerusalem: 10 Things To Buy While Enjoying Your Vacay In Israel
3. Orient House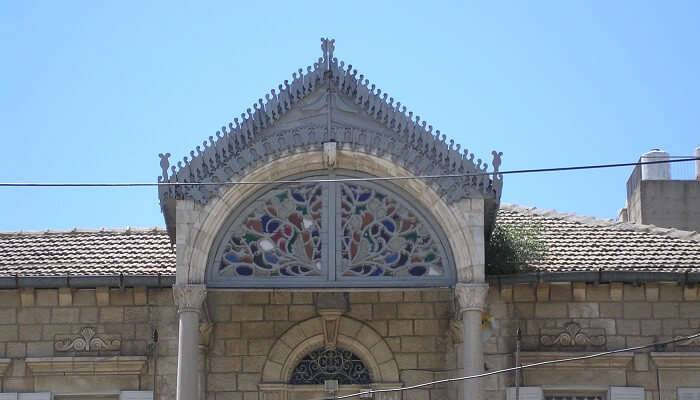 Image Source
This architectural marvel, an East Jerusalem stone mansion known as the Orient House was built in 1897 as the residence of the al-Husseini family. Orient House has a reputation that makes it haunted because of a tragedy that occurred during the visit of Kaiser Wilhelm II of Germany to Jerusalem in 1898. Ruwaida, the daughter of the Orroman Minister of Education in Jerusalem, has been chosen to present the queen with a gift when her dress was caught on fire and she died.
Location: NA
Suggested Read: 6 Stirring Things To Do In Jerusalem To Hear The Story Of This Ancient City
4. The Enchanted Road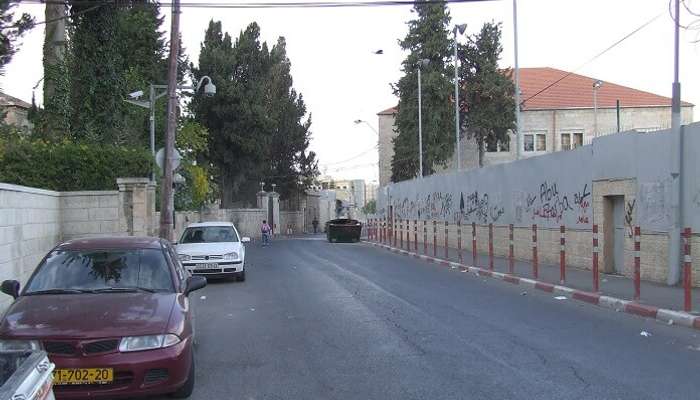 Image Source
Known to be more of a place of miracles, this road running downhill through the Arab neighbourhood of Jabel Mukaber was a destination for visitors to drive up to a specific spot where they would park their cars into neutral, released the brakes and enjoy the thrill of the vehicle roll uphill against gravity. Since then, the road has been named as the Magic Road or the Enchanted Road.
Location: NA
Suggested Read: 7 Cafes In Jerusalem: The Best Places To Have Appetising Meals In This Israeli City
5. The Cursed Building Of Agrippas Street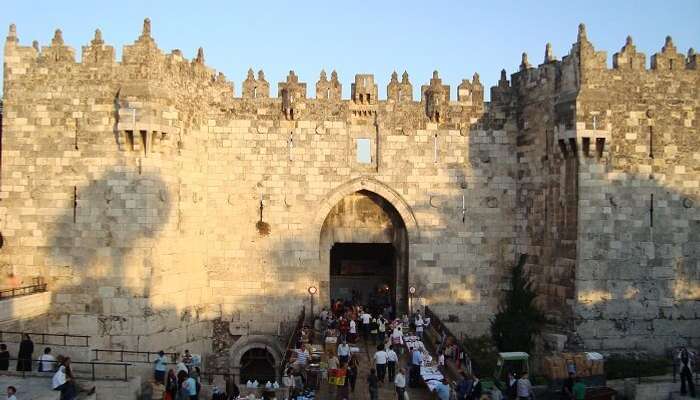 Image Source
Doomed by a curse that happened several years ago, this building is one of Jerusalem's cursed buildings. Any business operations beginning at this building would fail and be doomed. Legend has it that the rising sun prevented Sharabi from saying his prayers when the building was being constructed. When the contractor refused to acknowledge Sharabi's concerns, he and his building became the victim of a curse.
Location: Agrippas Street, Jerusalem, Israel
Suggested Read: Jerusalem Festivals: 9 Important Jewish Events To Mark On Your Calendar
6. Montefiore's Carriage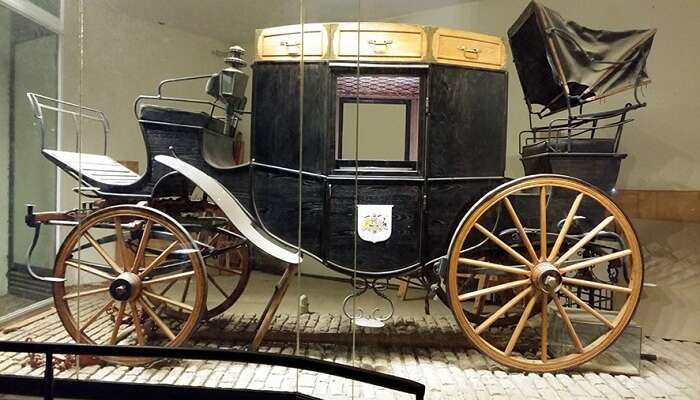 Image Source
The carriage of a British-Italian banker and an activist, Sir Moses Montefiore made several trips to Palestine between the years 1827 and 1875. In 1834, he rode in his personal carriage to visit Jewish communities throughout Europe, Russia and the Ottoman Empire. After his death, the carriage went into disrepair and stood vacant in a courtyard becoming speculated to being haunted.
Location: Sderot Blumfield, Jerusalem, Israel
7. Hinnom Valley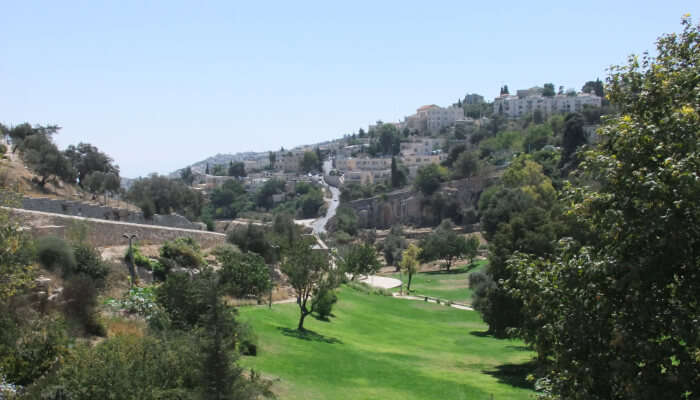 Hinnom Valley is a small valley surrounding Jerusalem. The Hebrew name of this place is 'Gai ben Hinnom' and 'Gehenna'. The term Gehenna corresponds to 'hell'. According to the Hebrew Bible, this was the site where Judah kings sacrificed their pagan children by burning them. So the valley was believed to be cursed and later it came to be used as a burial site for many centuries. It also has graves of Christian pilgrims who died in Jerusalem. With so many graves buried in its land, Hinnom Valley is also called the 'House of Bones'.
Location: NA
Further Read: 10 Best Places To Visit In Israel In 2019 For An Extended Tour Of The Holy Land
These haunted places in Jerusalem have a dark past attached to it that make these places even more intriguing to visit. These spooky stories will give you major goosebumps and send chills down the spine as you unravel them. So, when are you taking a trip to Jerusalem to make sure you stop by these spooky places to experience a crazy series of adventures and weave your stories behind these places.
People Also Read:
Haunted Places In Bali Haunted Places In Arizona Haunted Places In Tokyo
Comments
comments