Dreaming of a romantic escape, but the destination is still a little hazy in your mind? Surely, with so many honeymoon destinations across the world it becomes tough to freeze just one. But if you're getting hitched in the beginning of the year, this list of honeymoon destinations outside India in March is going to be your saviour.
There is a mix of famous and offbeat honeymoon destinations so you get to choose what suits you best. Also, as you read you'll get to know important information regarding each destination, right from what it's famous for, to why you must visit this place in March.
1. Vietnam – A gem in South East Asia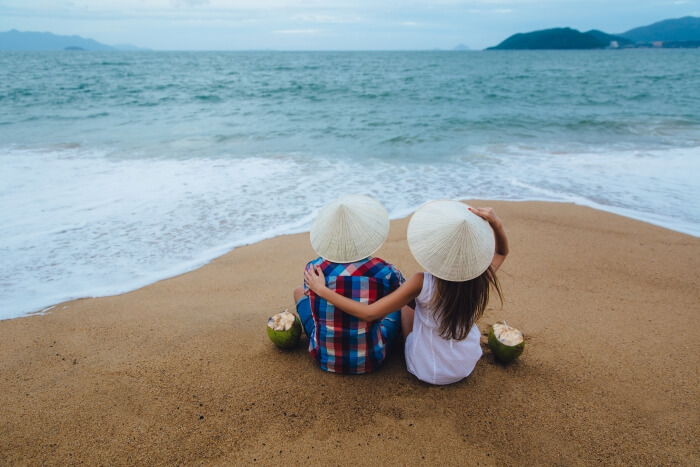 Ideal for couples who would rather go to an offbeat location than one that's been done to death, Vietnam will enchant you both with its stunning landscape, colorful culture and friendly locals. In the month of March the weather is driest, which means you can indulge in every activity right from beach watersports to trekking in northern mountainous region.
The country is adorned with ancient pagodas, French Colonial infrastructure, wooded landscape and coastline which makes for a perfect vantage point for soulful sunsets. This is among the best honeymoon destinations in world in March, if you both love to roam around unexplored countryside.
Top attractions for honeymooners: Ho Chi Minh, Chu Dong Tu festival, Hanoi, bike ride in Hoi An, and sail on Mekong.
2. Madrid – The great Spanish escape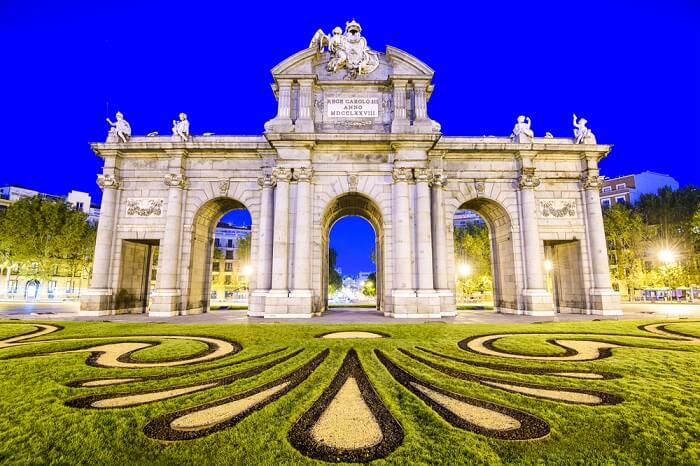 A star attraction of Europe, Madrid is in this list of best international honeymoon destinations in March, since this is the most economical month to travel to this city. But that's not it, the weather stays perfect during this time of the year, with the temperature staying around 20 degrees celsius. You have so much to look forward to in this Spanish city, right from art galleries to tapas bars as you live the night away on your romantic escape.
Top attractions for honeymooners: Attend Flamenco dance performance, Tapas bar hopping, Museo Nacional Del Prado, Royal Palace of Madrid, and Buen Retiro Park
3. Maldives – The tropical paradise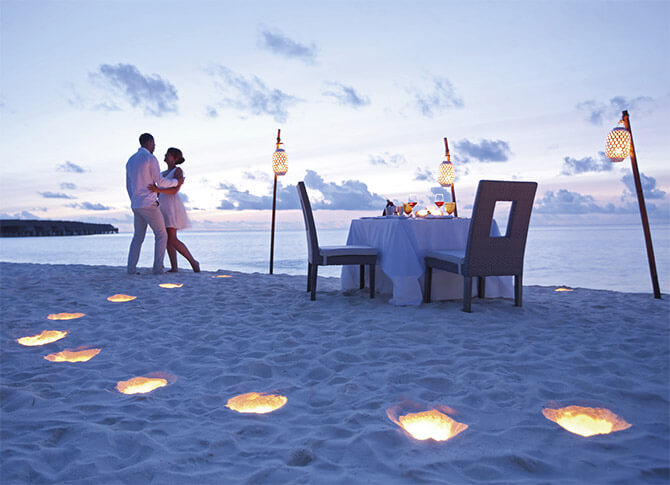 How could we miss this one when talking about best honeymoon destinations outside India in March?! The crystal clear turquoise ocean surrounding cluster of verdant islets make it seem like a paradise for the honeymooners. The touch of luxe with the overwater villas escalates the beauty of this tropical romantic getaway.
Even though Maldives is a year-round destination, during the month of March you have better chances of spotting sharks and manta rays. Plus, the weather stays pleasant enough, so you can hit the beach and enjoy various water activities together on your honeymoon in Maldives.
Top attractions for honeymooners: Scuba diving, snorkeling, candle-light dinner, Ari Atoll, and Reethi Beach
Must Read: 10 Best Island In Maldives For Honeymoon
4. South Africa – Bring the game on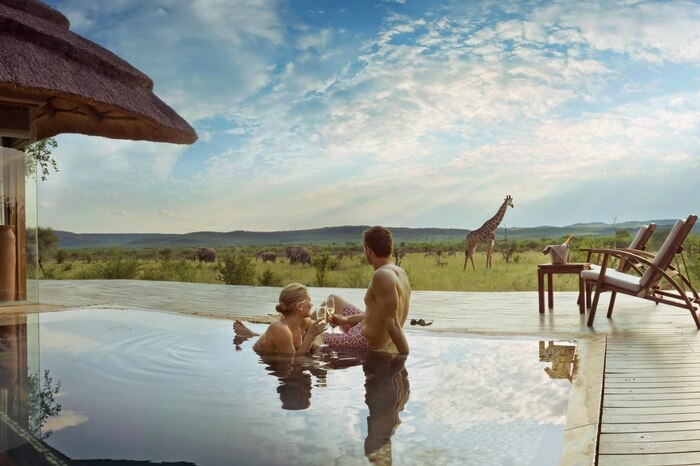 Surely a dream destination for the couples wishing for enthralling wildlife encounters! South Africa is actually ideal for everyone, whether you both are hopeless romantics wanting a coastal long drive, or daredevils who would cage dive with sharks. This also is the best place to live your glamping goals!
March is the best time to visit South Africa for honeymooners as there aren't many tourists around, and the tariff is comparatively cheaper too. Even the temperature is perfect for venturing out and exploring.
Top attractions for honeymooners: Long drive in the Garden Route, wine tour, shark cage diving, spotting big five in Kruger National Park, Table Top Mountain and whale-watching
5. Mexico – The perfect honeymoon for couples who want more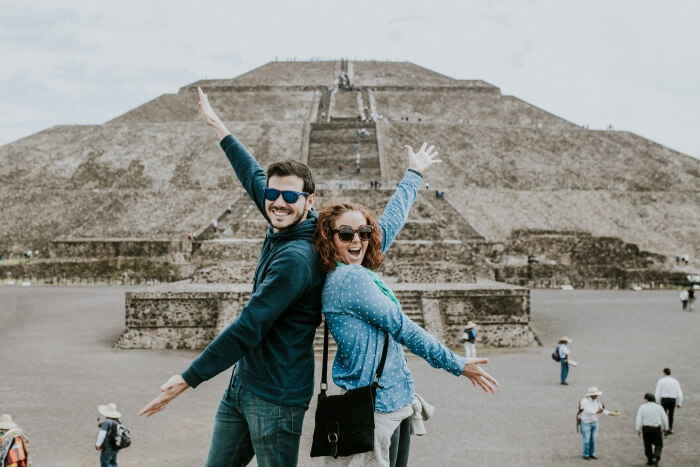 Have you thought of visiting Mexico for your honeymoon?! Well, you must consider this country, mainly the West Coast, specially if you are heading out for your romantic escape in March. So, this is a perfect time for whale-watching, and even the weather is favourable with almost no rain. The beach town, Puerto Escondido is where you can both walk hand in hand by the sea, or challenge each other surfing through the waves. Save the night for crazy parties, and the morning after to be bewitched with contemporary art installments. This is not just the only place to live your fairytale in!
Top attractions for honeymooners: Sunset Cruise in Cabo San Lucas, Horse riding in Cancun, beach hopping, snorkeling, scuba diving, and Xcaret Park
6. Bermuda – Get lost in the beauty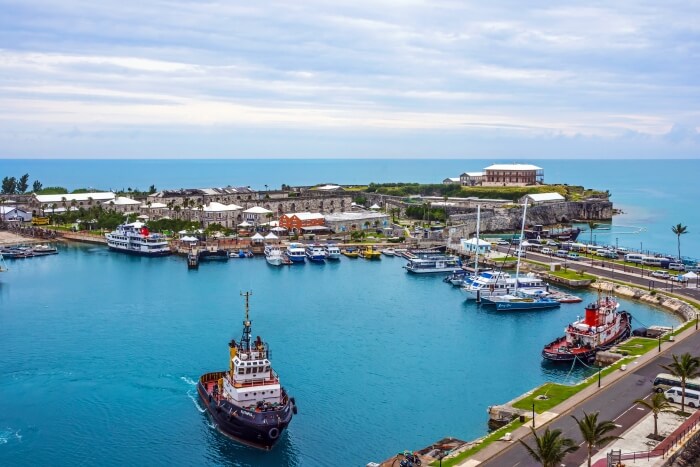 The pink-sand beaches of Bermuda often act as a major magnet for honeymooners, the cherry on the top surely are the luxurious resorts. Bermuda is surely nothing less than a tropical paradise. Imagine walking on a pristine serene beach with your better half, as the sun sets down the horizon. This is in our hit list of honeymoon destinations outside India in March, as during this time of the year, the tariff is comparatively lower.
Top attractions for honeymooners: Moongate kiss, railway trail, horse riding at the beach, dive around Mary Celeste, Crystal Cave and, Bermuda Aquarium, Museum and Zoo
7. Philippines – Paradisiacal honeymoon for you two
Looking like a paradise straight out of fantasy, Philippines is an archipelago that's perfect for couples wanting a kinda secret getaway. This island country with its turquoise sea, white sand beaches, and lush green hideouts makes for a delightful escape with your better half.
This is among the best honeymoon destinations outside March as there's less rain, allowing you to indulge in various water activities, treks and more. However, the day can be a little hot with temperature reaching around 30 degrees celsius, but since the highlands are lot cooler, you can always keep the days for treks and evenings for a romantic stroll along the shore. Not just that, there are plenty of festivals to look forward to in this month, such as Bankero Boating Festival, Abra Raft Racing Festival, and more.
Top attractions for honeymooners: Climbing the Mount Pico de Loro, Seven Lakes, off-roading in Paoay, Boracay and El Nido.
8. Italy  – Where everything from art to nightlife await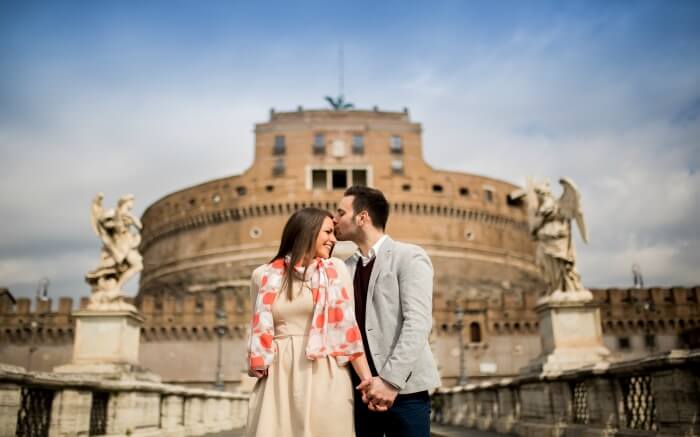 When we talk about best international honeymoon destinations, Italy is just unmissable! This beautiful country will captivate you with its picturesque beaches, inspiring art, and wines that drips down to your soul. The Serenade Gondola is a different way of cruising through the canals of Venice, as the rower sings folk melodies to both of you. And a walk through the Sistine Chapel, hand in hand, will introduced to a whole new world of Renaissance art. Surely, Italy is full of romance, wherever you go in this country.
Top attractions for honeymooners: Wine tasting in Tuscany, Gondola ride in Venice, museum visit in Vatican City, drive through Amalfi Coast, and cruise ride on Lake Como
Suggested Read: Honeymoon In Italy: Full-Fledged Guide To Plan Your Romantic Voyage
9. Canary Islands – Head to little-known haven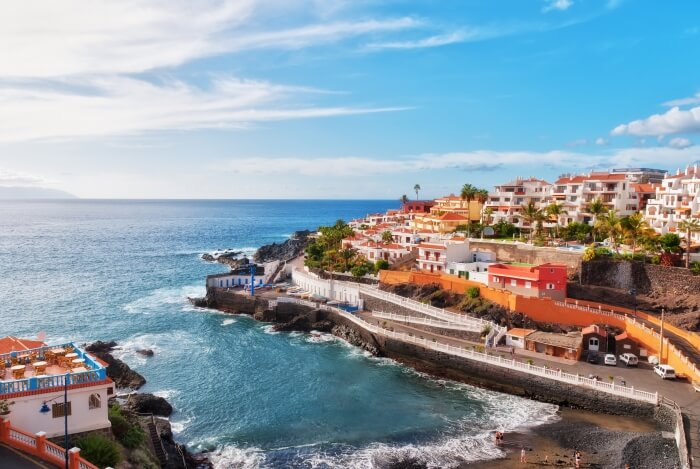 You may have not heard of this destination much, but that's the catch, right?! Spain's very own gem of an archipelago, Canary Island in March experience ideal weather condition and the peak-season crowd is far from being seen. Which means you both can enjoy your precious time together, in peace, beach hopping, visiting palaces or simply unwinding at your luxury resort.
Top attractions for honeymooners: Beach hopping in Lanzarote, Santa Cruz de la Palma, and Fuencalientes
10. France – The synonym of romance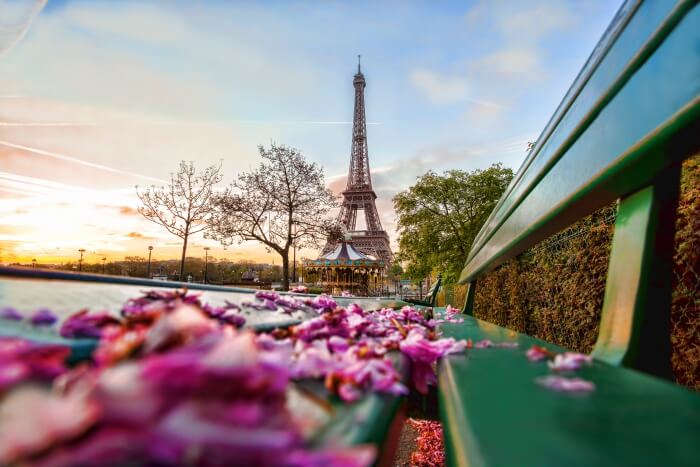 How can we not talk about France when we're listing best international honeymoon destinations. We all know how crazy the world is about honeymooning in the French land, so we can always expect a huge crowd most time of the year. But March happens to be an exceptional time for that matter and the weather starts to improve too.
Top attractions for honeymooners: Eiffel Tower, River Seine Cruise, Lascaux Cave, Nice, and Corsica
These were the best international honeymoon destinations in March which you must consider. Which of the listed destination are you eager to visit?
Further Read: 15 Incredibly Charming Places To Visit In France
Comments
comments