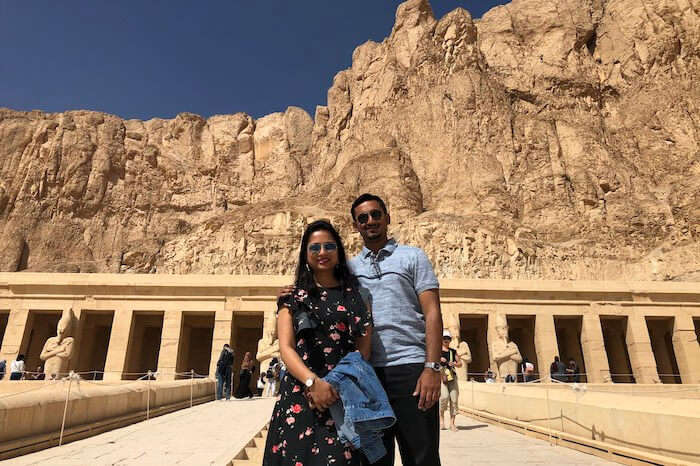 The first birthday after wedding is very special. With that said, there's nothing quite like it if your birthday coincides with your honeymoon trip. This is exactly what happened in Manjushree's case. She and her husband were on the same page: they did not want to sit by the pool all day long and drink Margaritas. They wanted an action-packed vacation where they would be out and about all day. Read on to find out how Manjushree turned her honeymoon trip to Egypt into a once-in-a-lifetime experience.
Nothing spells culture like Egypt. There's something surreal about the simplicity of being in a desert without a care in the world, and overlooking hundreds of acres of ancient citadels at sunset. My honeymoon trip to Egypt brought out the explorer in me and my partner. With a bevy of impressive tombs, enigmatic Pharaoh temples and towering pyramids, this country offered a very different kind of traveling experience.
Egypt's mystic landscapes made it easy to take a breather from the excitement of the wedding and settle into married life. The credit for our stress-free, relaxing honeymoon experience also goes to TravelTriangle, whose agents left no stone unturned to help us turn our dream vacation into a reality. Within days of a smooth and insightful planning process, we set off for Egypt! If you are looking for an atypical honeymoon just like us, you can go through our detailed experience guide which will help you plan one for yourself.
Table Of Content
Details Of Our Egypt Honeymoon Trip
Trip Type: Honeymoon
Trip Cost: INR 116,490/-
No. Of People: 2
Trip Duration: 6 Days & 5 Nights
Inclusions: Accommodation, airport transfers, sightseeing, lunch, local English speaking guide
Exclusions: Travel insurance, dinner, breakfast
Must Read: Top 6 Restaurants In Aswan, Egypt For Delectable Food & Pleasing Views
Our Egypt Vacation Itinerary
Day 1: Arrival in Egypt
Day 2: Full day Egypt tour
Day 3: Nile Cruise
Day 4: Horse carriage ride to Edfu temple
Day 5: Departure from Egypt
Best Experiences On Our Honeymoon Trip To Egypt
Our 6-day honeymoon trip to Egypt was chock-full of friendly faces, shopping spots, and some of the tastiest goat and camel cheese this world has to offer. Here's the lowdown on things to do in Egypt on your honeymoon:
1. Exploring Great Pyramid From The Inside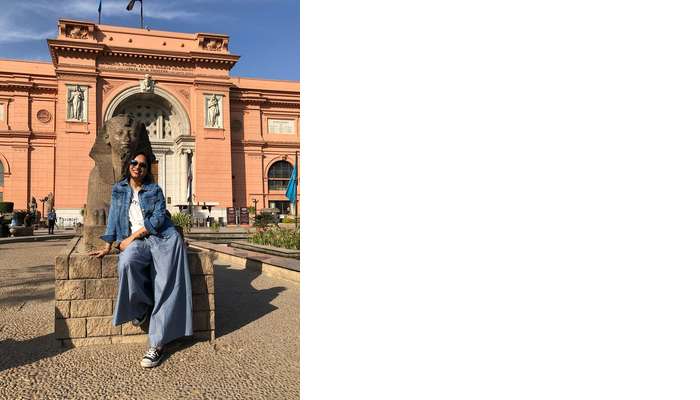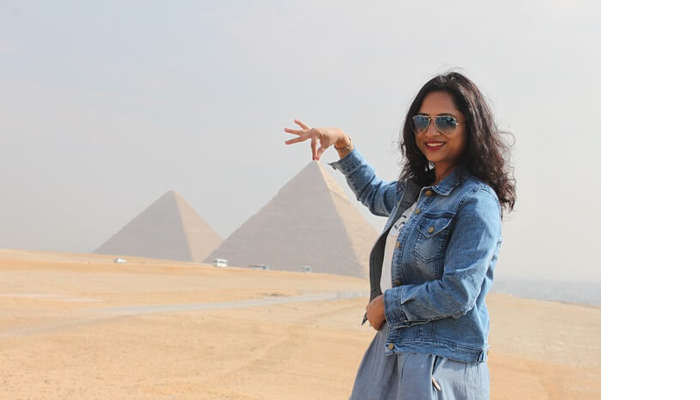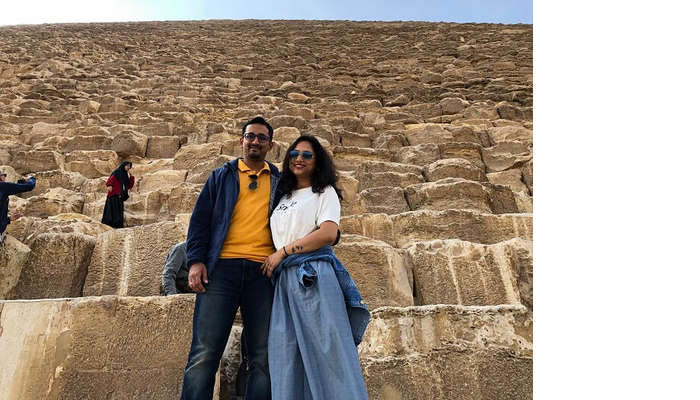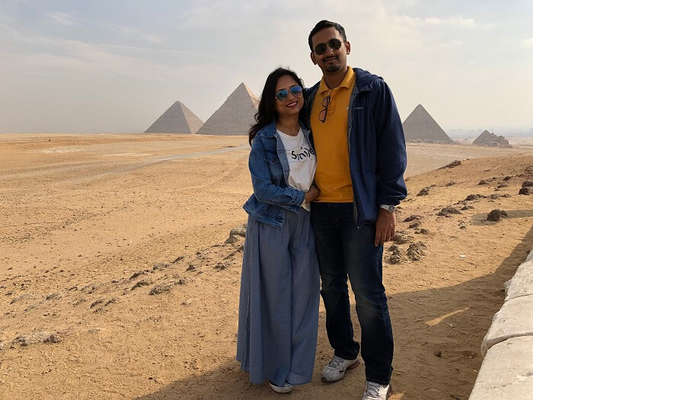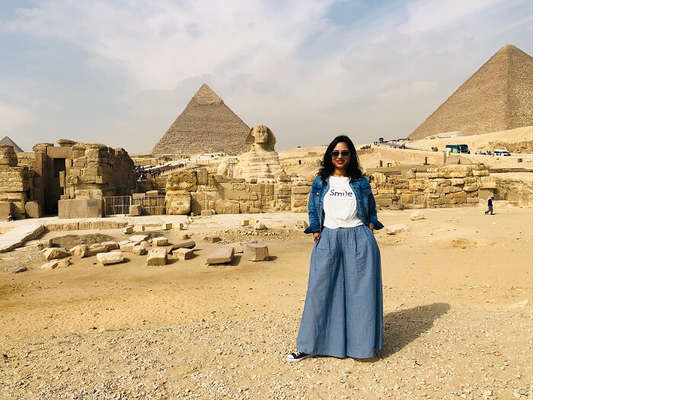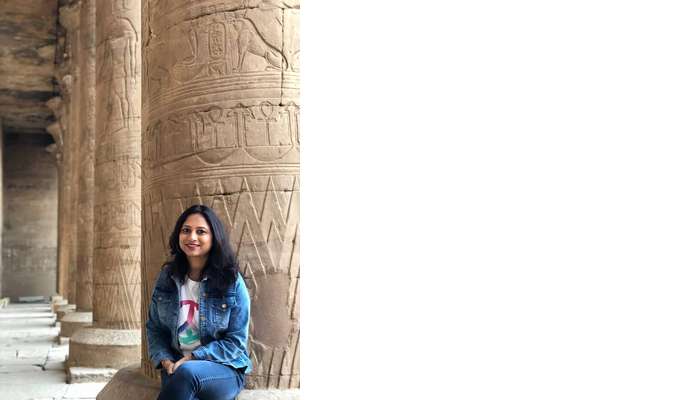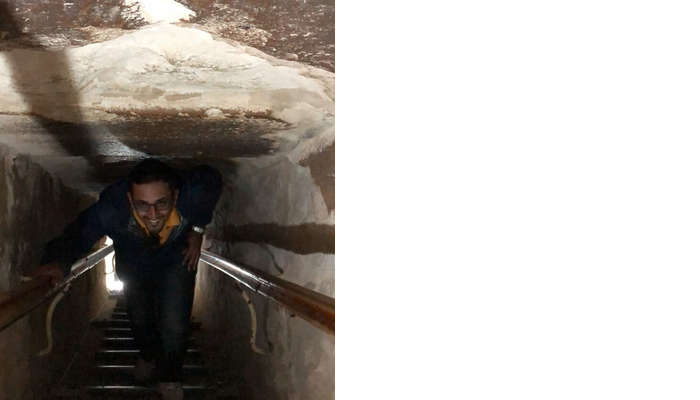 I bet it is everyone's dream to visit the pyramids of Egypt at least once in their lifetime. To be frank, it felt surreal walking inside the Pyramid. I couldn't believe my luck. The ancient wonder hypnotised me as I couldn't help but marvel at it, wide eyed. I had to squeeze into a long narrow passage that led into the inner chambers, but it was all worth it.
Suggested Read: 15 Invigorating Things To Do In Aswan For An Exotic Egyptian Vacay
2. Guided Tour To High Dam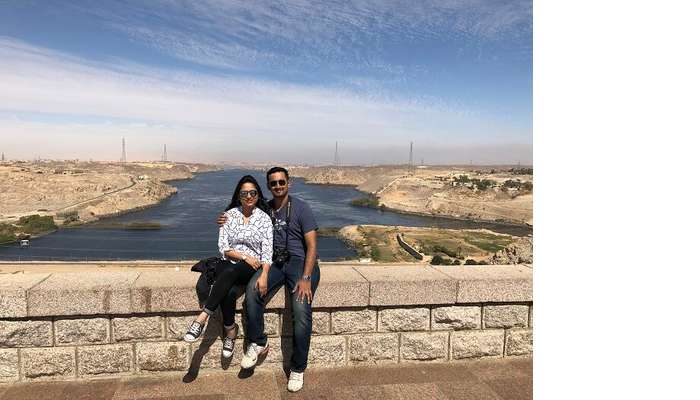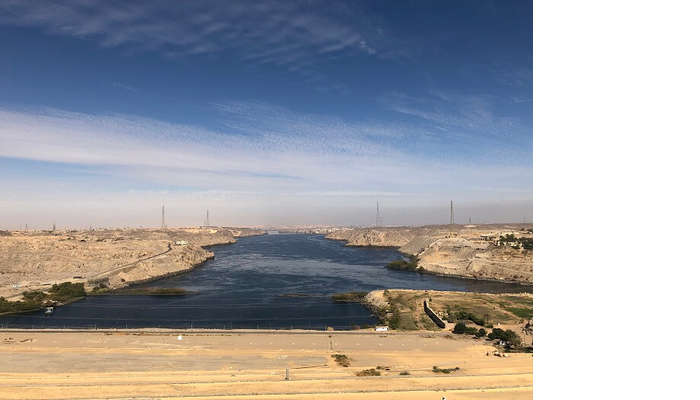 The High Dam is a spectacular timeless structure. I was told by my local guide that though the dam is primarily used for agricultural purposes, it also protects lower Egypt during the time of floods. An up close look at the workings of this hydroelectric plant gave me a fair insight into how modernity and tradition go hand in hand at Egypt.
Suggested Read: 7 Day Trips From Luxor To Explore This Beautiful City In Egypt
3. Nile River Cruise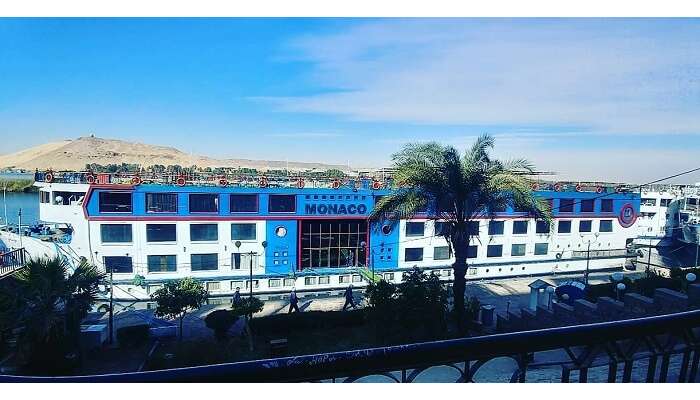 From Aswan, we boarded the Nile river cruise. Out of all the activities in Egypt, this one stole the show. The magical water of the Nile still brings back so many fond memories. Most of the tourist attractions run parallel to the river, so they were easily accessible. Most Egypt honeymoon tours usually include a Nile cruise.
Suggested Read: 10 Unique Things To Do In Egypt That No Travel Guide Will Ever Tell You About
4. Witnessing The Ruins Of Ancient Temples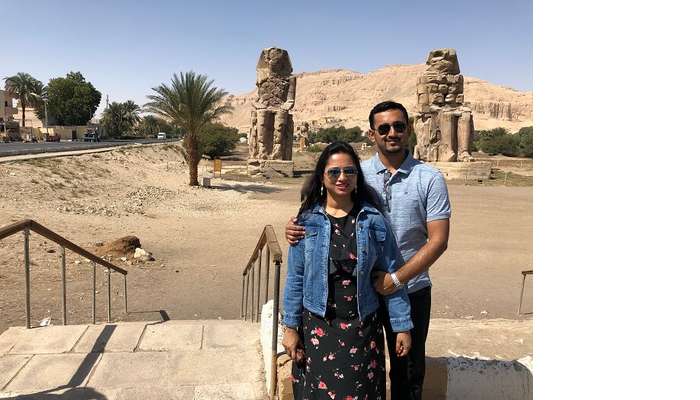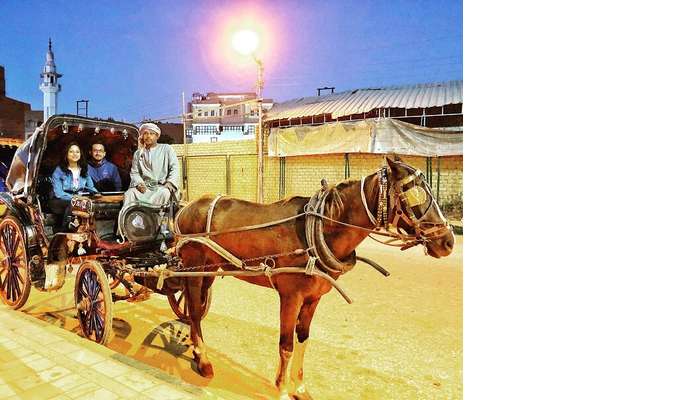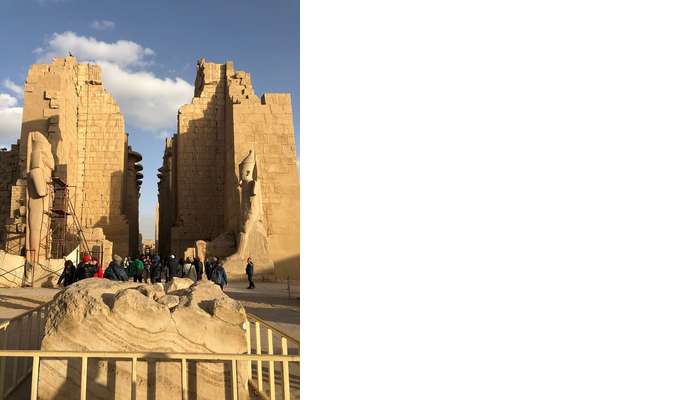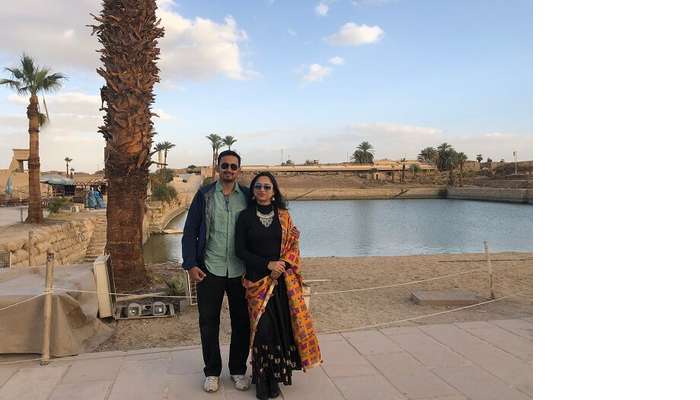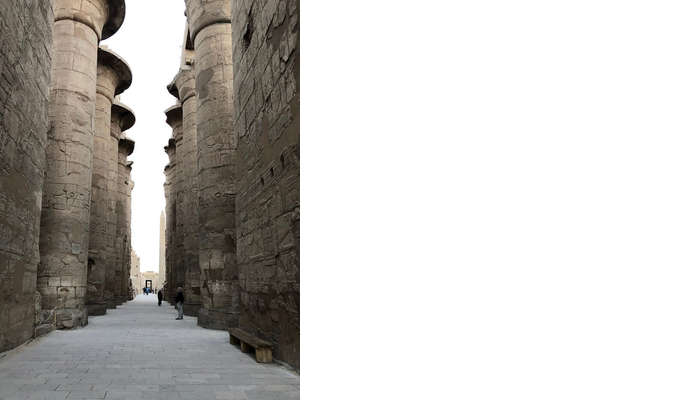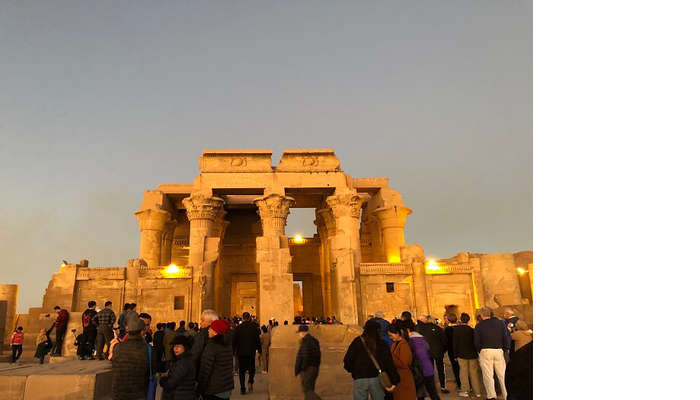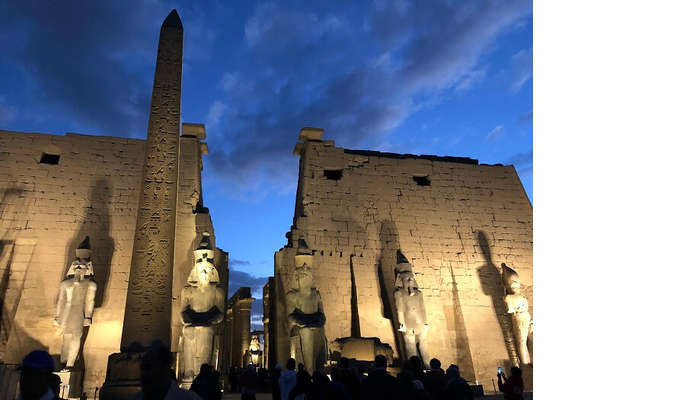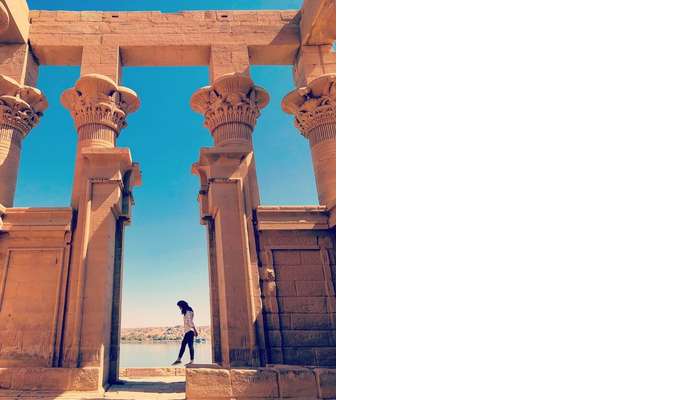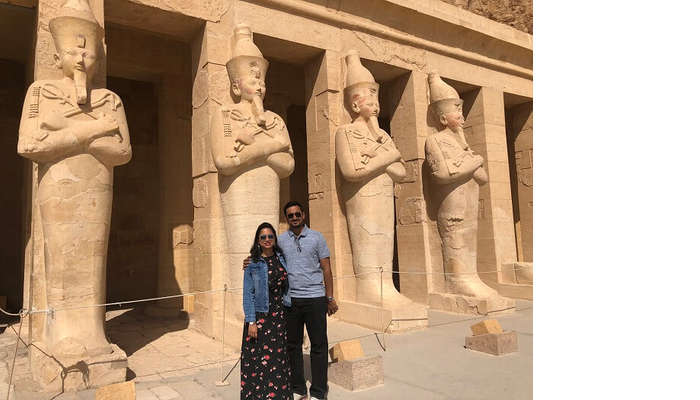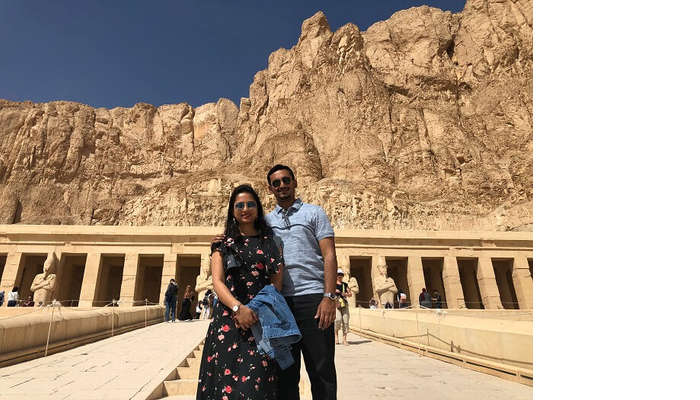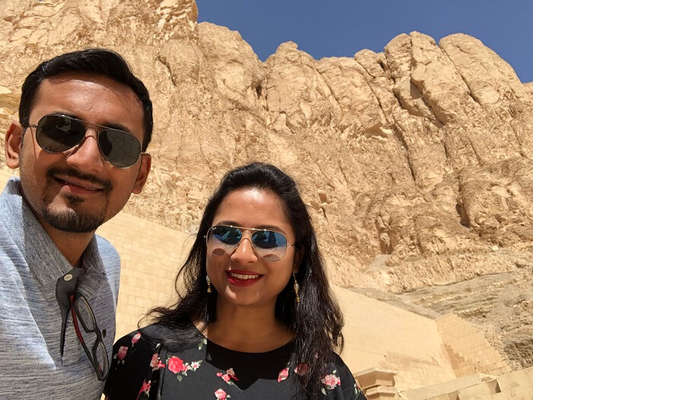 The unique and mystical architecture of temples in Egypt won me over. We gawked at the Unfinished Obelisk, took a stroll in the huge courtyard of Kom Ombo and took a fun horse carriage ride to Edfu temple. Amidst all this, we also marveled at the inscriptions and paintings on the walls of these temples.
Suggested Read: A Thrilling Trip To Egypt From India In 2019 – Busting 6 Common Myths About This Wonderful Country
5. Visiting Valley Of The Kings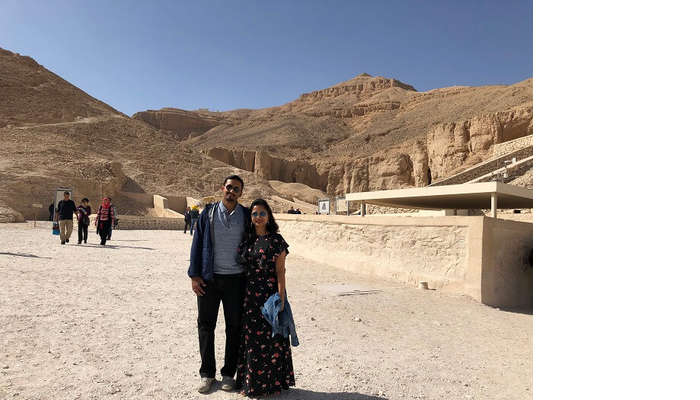 Our honeymoon trip to Egypt would have remained incomplete had we not visited the Valley of the Kings. Lying on Nile's west bank near Luxor, the valley used to be a royal burial ground for pharaohs. I was surprised to see, however, that the tombs are in pristine condition. It is as if no time has passed. What a miracle, right?
Suggested Read: 12 Mystical Places To Visit In Egypt In 2021 That Will Make You Pack Your Bags Right Away!
What To Pack For Egypt
A pair of solid walking shoes

Ankle length pants

Sunglasses and sunscreen

Loose T-shirts.

Long, flowy dresses

A light jacket or sweater

Cap or a hat
Dos & Don'ts For Egypt
Here are some dos and don'ts for Egypt that you must bear in mind on your Egyptian trip. Make sure you follow these so that you don't end up messing things.
Dos
Ride a camel in the desert that is behind the pyramids.

Buy souvenirs from local markets.

Try visiting tourist spots before afternoon as it gets too hot then.
Don'ts
Don't trek Mount Sinai for sunrise but for sunset.

Don't wear clothes that you feel are revealing. Stick to slightly modest clothes.

Don't smoke Cleopatra Cigarettes. They are cheap but
Tips For Future Travelers
Here's a list of 6 best Egypt travel tips that I believe will help you avoid mistakes and vacation like a pro on your budget trip to Egypt:
1. Make sure to carry a light jacket and a sweater to beat the winter chill if you're traveling to Egypt between January to March.
2. Carry small denominations of Egyptian Pound for tipping. Generally tipping around 10% is good etiquette at a restaurant in Egypt.
3. Arrive at the places to visit in Egypt early in the morning to avoid the midday heat and rush.
4. Be prepared to haggle in the souks and souvenir shops.
5. If you don't want to stand out, stick to clothes that cover your shoulders and knees.
6. Skip heels and sandals and opt for closed toe shoes that don't expose your heel to dust and dry it out.
Further Read: 10 Things To Do In Egypt In March To Explore The Best Of This Country
Our honeymoon trip to Egypt was nothing short of spectacular. What's better is that we managed to get the most out of our journey within our budget. The team at TravelTriangle helped me set my travel budget for the type of trip I want to have, and for that I'm grateful. The local guide appointed to us was soft spoken, well-informed and provided us with a local perspective that allowed us to delve deeper into Egyptian culture. We couldn't have asked for anything better, to be honest. Book your Egypt escapade with TravelTriangle to avail exciting deals and discounts. Tell us about your fabulous getaway by dropping a comment in the comment section below!
Common Queries About Honeymoon Trip To Egypt
Here's a compilation of all the travel queries you may have vis a vis Egypt honeymoon travel. I am pretty sure the answer to your question will be here:
Q. How large is Egypt?
A. Egypt occupies 1,001,450 square kilometres — which is twice the size of France.
Q. What did you do for shopping in Egypt?
A. I visited Khan El Khalili Bazaars. The souks had stalls selling all manner of things — from woodwork, glassware and leather goods to perfumes, fabrics and Pharaonic curiosities.
Q. Is Egypt safe for tourists?
A. Yes, Egypt is safe for tourists. The locals are warm and friendly. They will be more than happy to help you if you ask them for their assistance.
Q. What is the best time to visit Egypt?
A. An ideal time to visit Egypt is from October to April, when the weather is cool and pleasant. The best time would be February, since the temperature range is optimum for traveling.
Q. What is the most common food in Egypt?
A. Egyptian food is influenced by Italian and European culture. You will find pasta, rice and bread based dishes in every nook and corner of the country.
People Also Read:
Honeymoon Trip To Thailand Honeymoon Trip To Mauritius Honeymoon Trip To Bali
Comments
comments