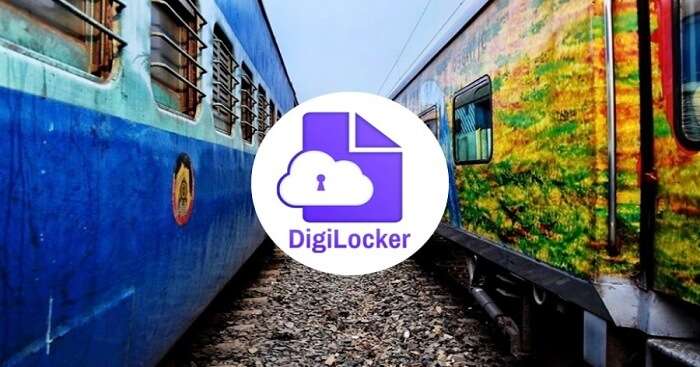 Traveling with Indian Railways becomes more hasslefree! Hereafter, the Railways will accept Aadhaar & DL already stored in the DigiLocker as the valid ID proof while you are on a train journey. If you are someone who has the tendency to lose documents then you can be a huge beneficiary of this facility. As per the new rules by the Indian Railways, you need not carry the Aadhaar card and other important ID proofs along while traveling. These docs can be uploaded and backed up on a cloud space offered by the DigiLocker.
The IRCTC DigiLocker will enable you to keep the scanned copy of all the important documents like the passport, PAN Card, driving license, and Aadhaar and leave the original copy at home.
What is a DigiLocker?

A DigiLocker is a digital storage facility granted by the Government where a citizen gets their own space to secure their important documents online. As per the latest directives sent by the IRCTC to all zonal principal chief commercial managers, the soft copies of Aadhaar & DL saved in DigiLocker will be accepted as a valid ID proof of every traveler.
Must Read: Suggest Indian Railways How to Raise Money To Provide Better Services & Take Away 10 Lakh Rupees!
The notice also read that documents located in the uploaded section will be considered as the valid proof of identity. The collaboration between DigiLocker and Indian Railways was confirmed by DigiLocker who mentioned that they would do everything to make it a seamless experience for the commuters.
Digital India is making some really great developments and this one is a giant leap in that direction. IRCTC is becoming synonymous with Digital India and they have every reason to be proud.
Further Read: Luxury Coaches In The All New Tejas Express To Go SMART! Indian Railways Is Zooming @200 Kmph