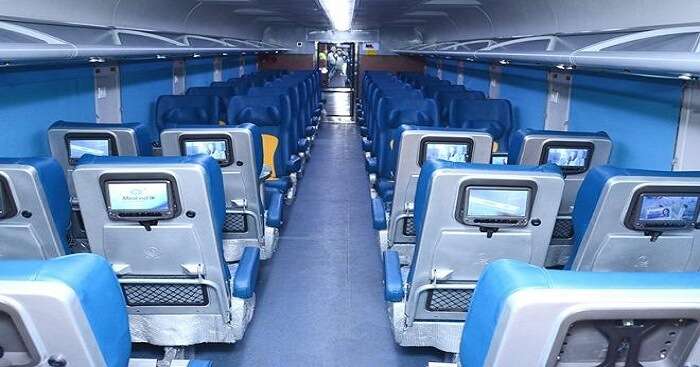 Indian Railways is taking a giant leap forward and this has been clearly evident in the recent advancements. This development comes in the form of all SMART and luxurious coaches of Tejas Express. The new futuristic trains from Indian Railways will take customer experience to another level. And the snapshots of the supposed development would leave you stunned. As the coaches turn smart, the definition of Indian Railways journeys is all set to be changed from convenience to luxury!
The onus has been put on the improved experience and safety of passengers. To ensure all of this, they have introduced an array of ultra-modern facilities in the Smart coaches. In coming times, the Indian Railways is already looking to escalate the introduction of similar smart coaches in trains.
To see all this taking effect smoothly, the Rail Coach Factory (RCF) Kapurthala has been assigned the responsibility to deliver around 107 SMART coaches in the current financial year. SMART or Specific Modified Aesthetic Reform Travel coaches will be unveiled to the world with Tejas Express and will flaunt modern aircraft-like features thus ensuring optimum comfort. The manufacturing cost of one coach would come around 3 crore rupees which will vary depending on the class (executive class or chair car) of the coach.
Suggested Read: Suggest Indian Railways How to Raise Money To Provide Better Services & Take Away 10 Lakh Rupees!
"SMART coach will have all the features of Tejas, this is a project that was given to us by the Railway Board and we have taken it up as a challenge. Last year, the Tejas Express that was rolled out between Mumbai and Goa had SMART coaches but this year's coaches will have many more features," says Satya Prakash Trivedi, GM of RCF
"Basically we are manufacturing Tejas coaches, which can also be called SMART coaches. The second Tejas rake will roll out in May and third will be ready sometime in June or July. In total we will make 107 SMART coaches this year, that is roughly 6 train rakes,"
"Based on the feedback that we received for the first Tejas Express, we have added features such as Venetian blinds on windows, automatic interconnecting doors between coaches that will either open/close automatically or passengers will have to press a button next to the door. We have also changed the color-scheme of seats a bit. The overall experience would be completely aircraft-like,"
Highlights of the SMART coaches of Tejas Express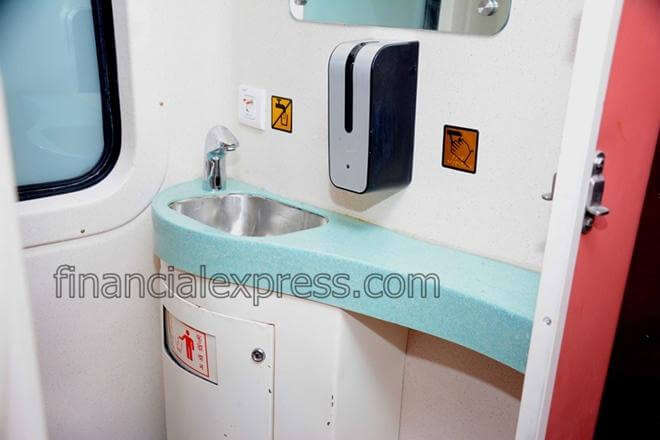 Image Courtesy – Financial Express
Ergonomic seating with improved cushioning and upholstery
New color scheme and anti-graffiti vinyl sheets
Attendant calling buttons
Wi-Fi facility
Smart windows with automatic Venetian blinds
Adjustable and personalized reading lights
Dust sealed gangways, fire and smoke detection and suppression system
LED lighting
CCTV systems
Vending machines for tea and coffee
Integrated Braille displays, toilet occupancy indicators
Bio-vacuum toilets with modular sensor-based fittings
Electronic Passenger reservation chart
The Tejas Express train which will be second of its kind with SMART coaches is believed to run on the Delhi-Chandigarh route. The first one was operated between Mumbai and Goa!
Indian Railways is making rapid as well as remarkable advancements and we couldn't get any happier!
Further Read: Pretty Soon You'll Be Able To Travel From Delhi To Jaipur In 90 Minutes Only!