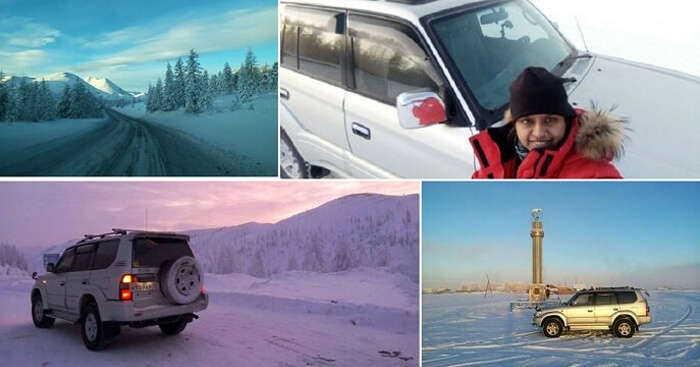 Nidhi Tiwari is no ordinary woman, last year her mission was to drive 23,800 km from Delhi to London, which she did and this year too, she has done the impossible.
Nidhi drove 5000 km in Siberia in its harshest winter to reach the coldest inhabited place in the world – Oymyakon. She is the only Indian to have done it and this impossible trip of hers was inspired by her innate desire to look for bigger challenges.
"After Delhi to London, it had to be a bigger challenge"
Preparation For The Expedition
To prepare for a road journey where temperature would drop to minus 59 degrees, Nidhi had to step her game massively. Having not ridden in the terrains of Siberia, Nidhi practiced driving at high altitude areas in 2016. She also wanted to familiarize herself to the vehicle she was going to use for the journey – a Toyota Land Cruiser.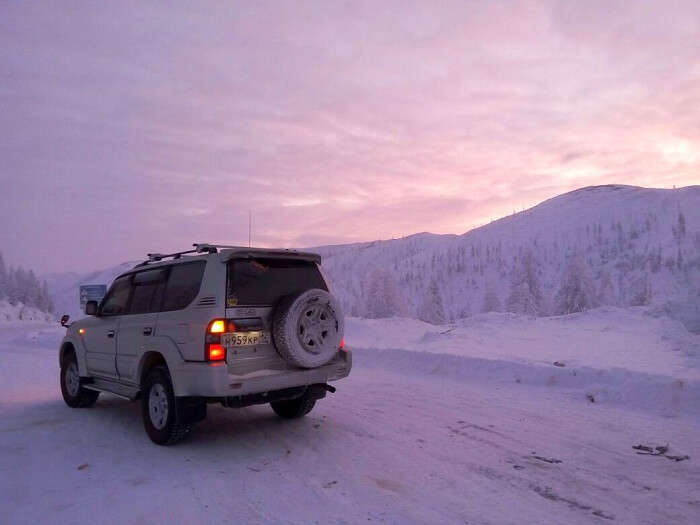 Suggested Read: Mother Uses Her Maternity Leaves To Travel With Her Baby & The Outcome Is Awww-dorable!
Apart from this, she planned each and every day of her journey in advance and figured out details regarding fuel stations, accommodation, and food. Her vehicle was fully decked up for any contingencies and had ample supply of medicines and first aid.
The Incredible Journey
Driving 5000 km in Siberia during its coldest month was full of hardships and Nidhi often drove 10-12 hours every day mostly in the dark since the region only received daylight for a maximum of 3 hours. The route that she took was a loop from Yakutsk (coldest major city of the world) to the port town of Magadan and back. During her 13 day solo trip, she mostly stayed inside her heated vehicle to protect herself from the biting cold outside and survived on frozen meat.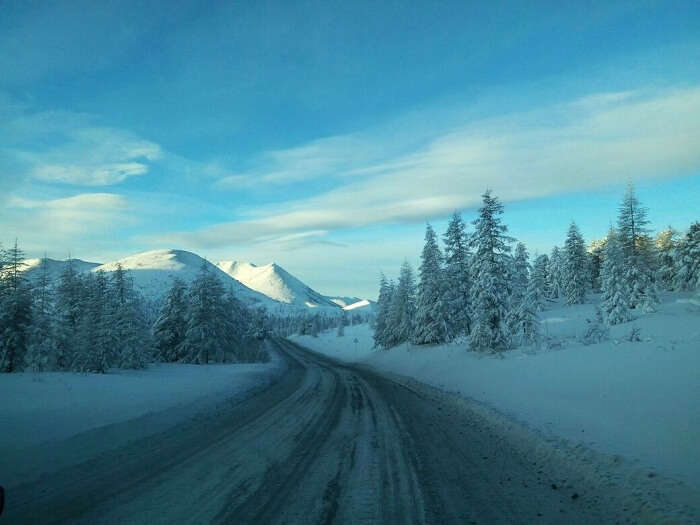 Must Read: This Solo Traveler Found A Genius Way To Tell His Mother He Was Okay And We Can't Stop Laughing!
However her trip also had some very beautiful moments like driving amid snowfall on an icy road surrounded by undisturbed white landscapes.
"It felt as if it was just me, the road, and my vehicle"
Driving For A Cause
Her trip cost between 8-10 lacs and was organized as an educational expedition in partnership with 15 schools in India and aimed to raise awareness and knowledge about the area's bitter cold climate and terrain. Nidhi closely interacted with the children of these schools who were following her journey.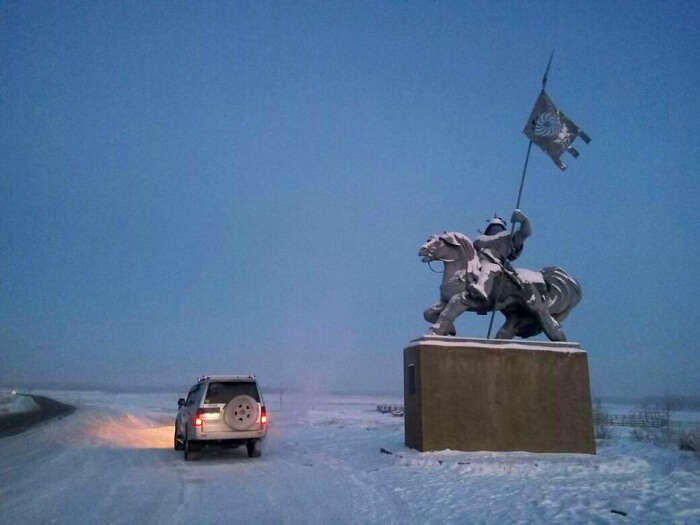 Journey Of Self Discovery
Calling it as more as journey within than outside, Nidhi believes challenges like these bring out the mettle in you. One really finds themselves in the wake of adventure and challenges and it has always been like that for Nidhi.
"You see the mettle you are made of"
Why Solo?
Not wanting to waste her energies in handling a team or giving instructions, Nidhi likes to focus more on the task at hand and go step by step in a planned manner towards her goal. She was in sync with her goal and believed nobody else could have been on the same frequency as hers.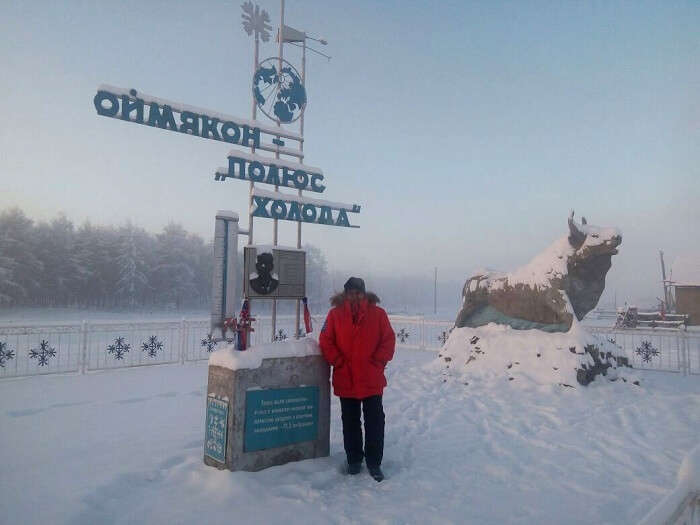 Further Read: Your Road Trip Guide Is Here: Do's & Don'ts Of Road Trips For Hassle-Free Traveling
Breaking Stereotypes
Believing driving to be a skill that is gender neutral, she feels it can be mastered with enough practice. She is aware about the stereotype that "women are bad drivers" and hopes her journey kills the taboo surrounding it.
"Women all the over the world are considered bad drivers but Nidhi is a shining example that proves them wrong"
Supported by 2 sons and a husband, Nidhi's journey to adventure and travel started at a young age and her will to follow her passion won over everyone including her parents. She has been managing her personal life and her passion with full rigor and her success proves it.
Looking at her adventures, it is fair to say that Nidhi has no place for stereotypes and all those who like to confine women to boundaries can take that!
Comments
comments