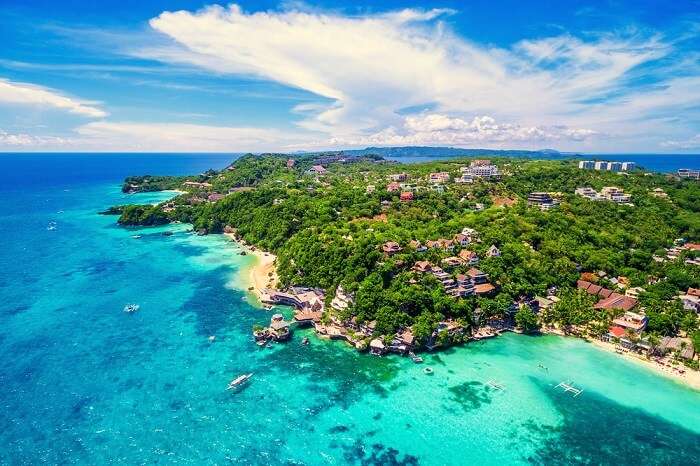 Flourishing in the lap of nature is a group of three islands of the Philippines which are Luzon, Visayas, and Mindanao. These islands have been famous for their awe-inspiring landscape, picturesque sun glinting mountains, turquoise blue ocean, the ever stretching sand and surreal natural ambiance. All of the three islands are defined by their unique location, culture and custom. A place far away from the city bustle, the island groups of the Philippines is a paradise in a true sense.
About The Island Groups Of The Philippines

The Philippines are a country that comprises of over 7000 islands, two thousand of which are presently inhabited. All of these small islands are grouped into three main islands which divide the Philippines geographically. These three islands are Luzon, Visayas and Mindanao. These islands not only differ in their geographical locations but also in their distinct characteristics and features.
1. Luzon Island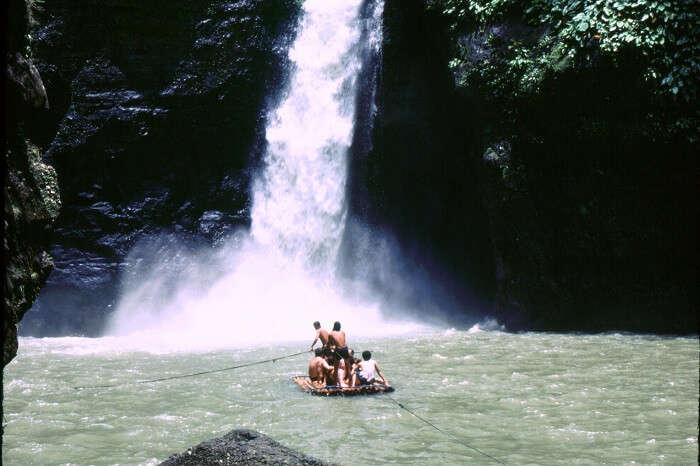 A majestic island in itself, located in the northern part is the island Luzon which is the largest among the three and also shelters the largest population in all the three islands. It is the hub of the economic, social, cultural, and financial development of the country. Also being the 15th largest island in the world it is home to breathtaking mountains, plains, rivers and lakes. In fact, the Luzon island lake is an unmissable part of any Philippines itinerary.
Must Read: Philippines Food: 10 Traditional Dishes That Every Traveler Must-Try At Least Once
2. The Visayas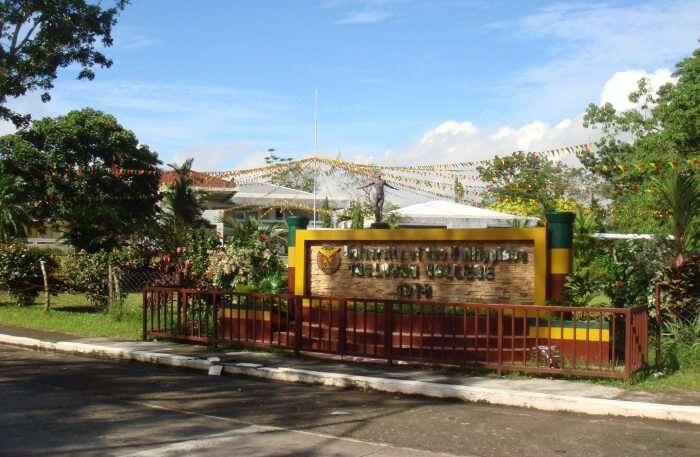 A small yet beautiful island that lies between Luzon and Mindanao is the island Visayas, as can be seen from the Visayas map itself. It is famous for its rich historical and cultural heritage. This island is full of life and the locals are the reason for the benefit. They celebrate a number of festivals as they take immense pride in their religious traditions. This place is the most colorful and vibrant of them all.
3. Mindanao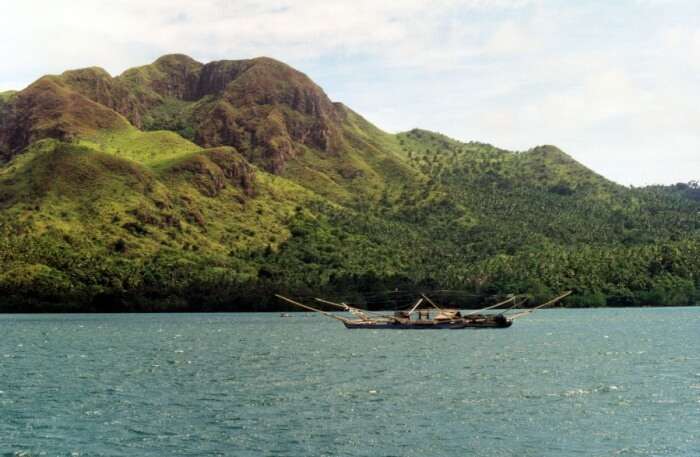 It is the most gifted island among the three. Located in the southern part of Philipines, this island is the hub of agriculture and is known for its forestry and fishing culture. Dominated by the Islam culture, this beautiful land is housing some awe-inspiring mountains which are also the tallest in the country and several historic sculptures and monuments.
Suggested Read: 8 Museums In Philippines: Digging Deeper Into History Culture & Arts!
Best Time To Visit The Island Groups Of The Philippines

November to April is considered to be the best time to visit these places as during this time the country is accessible fully including all of the islands and remote locations. There is no restriction on the places that you want to visit whatsoever. Also, the climate during this time is neither too hot nor too cold. It is quiet equable and blissful. You get to bask on the beach on the hot sunny days amidst the lush greenery.
But if you visit during May to November you will be able to save a lot of money and enjoy a more peaceful ambiance. There is comparatively less crowd and also everything is priced at a much lower cost than the usual. The weather is fairly pleasant and enjoyable.
How To Reach The Island Groups Of The Philippines
It is relatively easy to get to these surreal islands. One can use the given modes of transport to get to these mini-paradises.
1. Flights

With advancement in the transport facilities, getting to these islands have become very easy. Flights are the easiest and the fastest ways to get there. The Ninoy Aquino International Airport in Manila is one of the first choices for tourists to get there. Once you reach Manila, you can avail any local transport to reach the desired island. Also from Manila, there are some domestic flights that will take you directly to the islands which have a domestic airport. You can also take a flight to the Luzon island airport.
Suggested Read: 12 Fantastic Festivals In Philippines For Each Month of the Year 2021
2. Ferries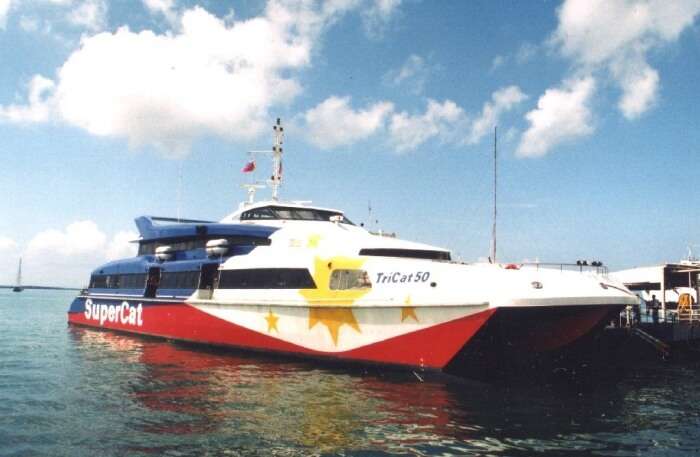 This is yet another transport facility which is both enjoyable and ensures safety. There are several ferries that run between Manila and the three different major islands. Their ferry networks are so extensive and accessible that you can always ditch the flights for this.
---
Planning your holiday but confused about where to go? These travel stories help you find your best trip ever!
Real travel stories. Real stays. Handy tips to help you make the right choice.
---
Places To Visit At The Island Groups Of The Philippines
You can visit the following places when you're holidaying in these three islands for a heavy dose of nature and adventure in pristine locations.
1. Mount Apo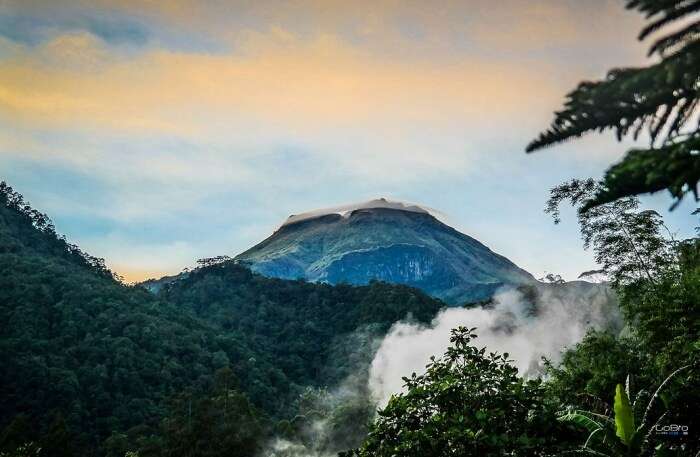 Located in the country's 'Land of Promise' Mindanao, Mount Apo is the highest peak o the Philippines. It is a dream destination for all nature lovers and mountain climbers. Visit this place to witness the wonders of nature which features gushing rivers, boulders and lush green forests flourished by the rich flora and fauna.
Suggested Read: Boracay Island: A Detailed Guide To Explore Philippines' Little Paradise
2. Palawan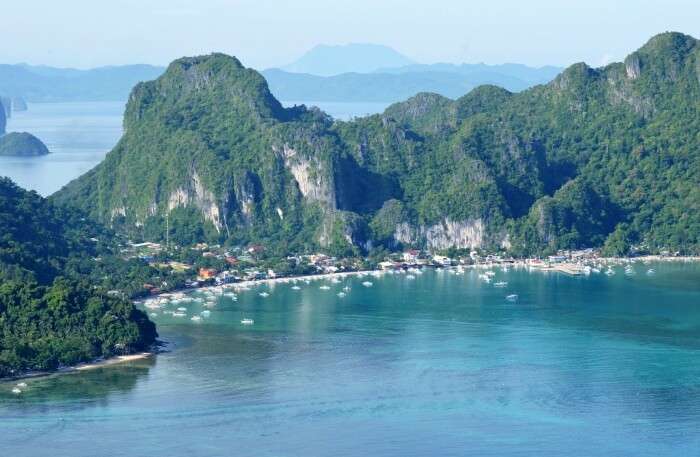 If you ever come to the Philippines you simply can't miss visiting the pride of this country the Palawan. This place will give you a different kind of travel experience. It is a dream destination for all the thrill seekers and adventure lovers. You get to explore the caves; razor shaped cliffs, lagoons and relaxes on the sandy beaches.
3. Tagaytay City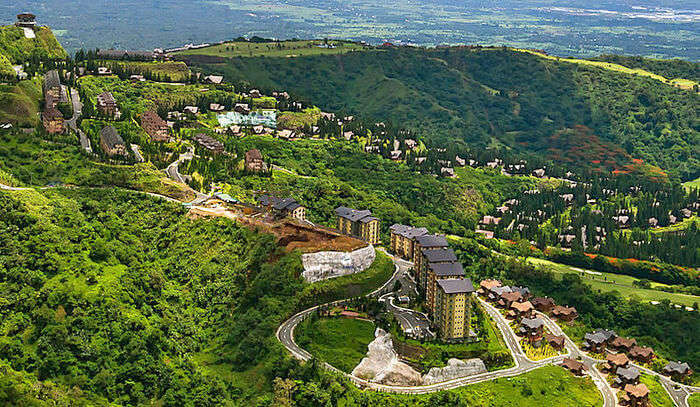 Image Download Link: https://upload.wikimedia.org/wikipedia/commons/8/80/TagaytayCity.jpg
It is a family friendly place and a perfect getaway from the hustle and bustle of city life. The whole ambiance of the city is serene and peaceful. Because of its blissful weather and breathtaking sceneries, this place has recently evolved as a popular tourist attraction.
Suggested Read: 8 Fascinating Things To Do In Manila To Savor The Best Of Philippines' Culture
4. Cebu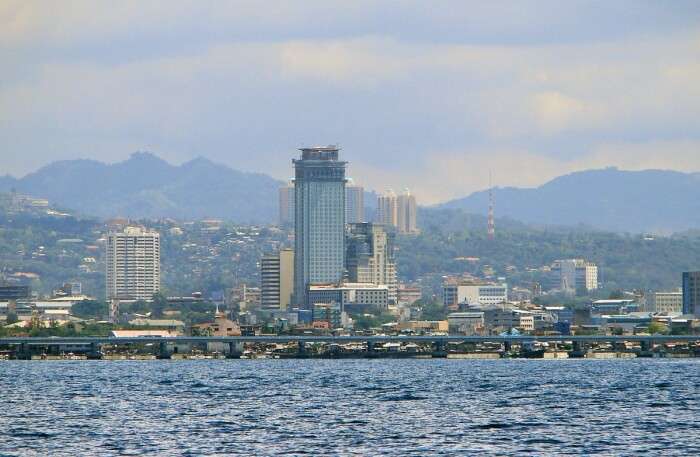 Visit the oldest city of Philippines and dive into the rich historical and cultural heritage of this place. Other than the awe-striking views of the landscapes and sceneries, this place is famous for their festivals and architectural monuments. Apart from the natural sceneries you many also end up spotting a whale here
5. Bohol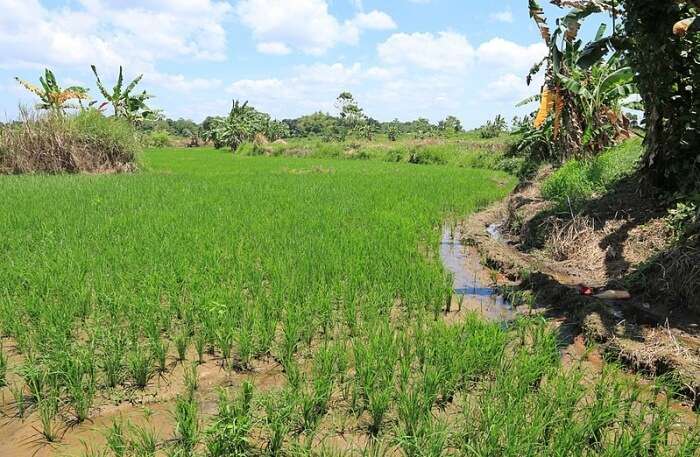 Located in the central Visayas, is a yet another paradise for all the nature enthusiasts. It is an ideal tourist destination for all the nature lovers in the Philippines. The lush green landscapes with the chocolate hills in the background create a striking contrast that adds a charm to the whole view. Theses chocolate hills are named so because they turn in brown colors during the summer season. Here you can also experience a river cruise and get a glimpse of the spell binging aquatic life. Other than these, there are also various charming places in Eastern Visayas as well as the western Visayas.
Things To Do At The Island Groups Of The Philippines
Wondering what to do at these islands? Well here are some relaxing, adventurous, and engaging activities you can try at these islets to make the most of your holiday in the Philippines.
1. Mindanao – Go Trekking On Its Highest Mountain Peaks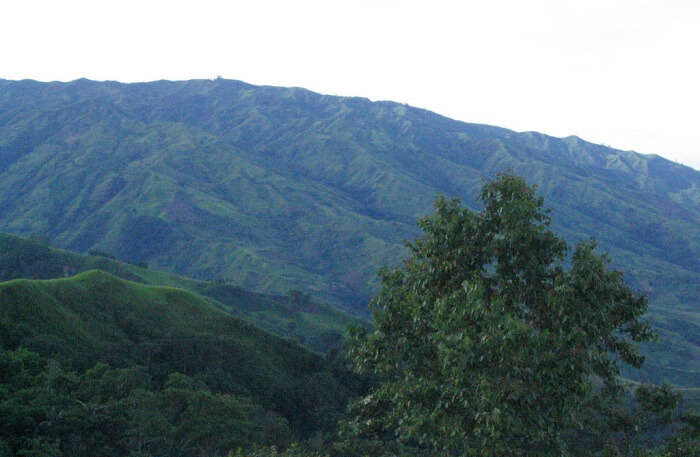 Since Mindanao is the home to Mount Apo, you get ample trekking opportunities here. You can go for hiking with a bunch of people in the dense forests and also challenge your inner adventure enthusiast to go for a heart throbbing trekking experience.
2. Cagayan De Oro – White Water Rafting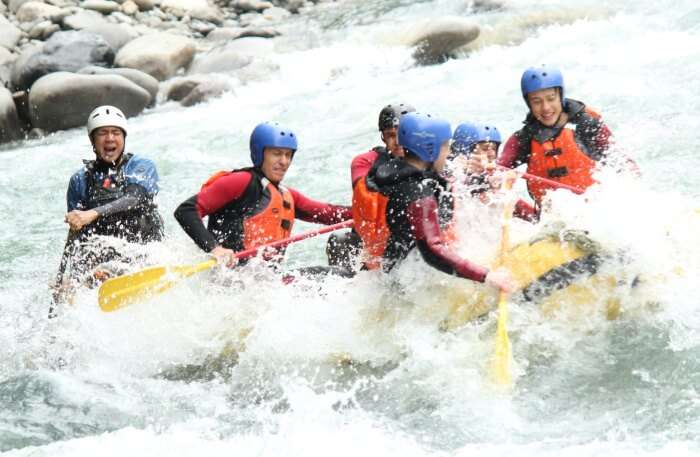 A dream for most thrill seekers and adventure enthusiast is to go do water rafting as much as they can. Cagayan de Oro is one such place on the map of Mindanao Island where you can make your wildest dream come true. Also famed for the Mindanao tree, this place is for the wild and untamed ones who would settle for nothing less than an adrenaline rush activity. Test your nerves by trying out this fun activity and have a memorable experience of your lifetime!
Suggested Read: Puerto Galera – A Mini Guide To The Beautiful Beach Town In Philippines
3. Visayas – Local Festivals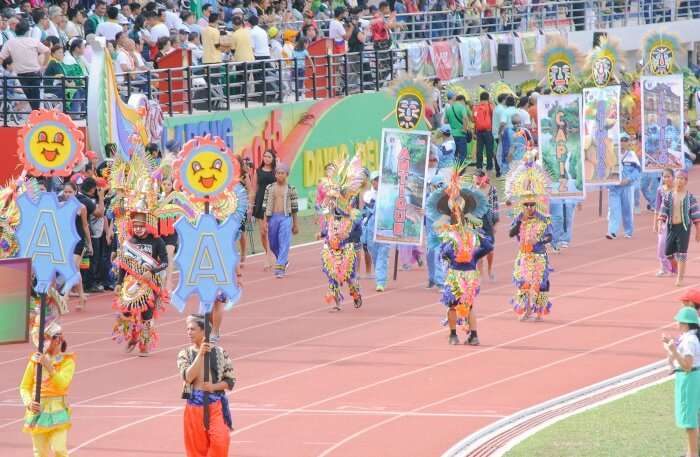 The Visayas is a land that holds its essence in its rich religious traditions. The people here are full of life and very well know how to celebrate the art of life. The Visayas is not just a land of pristine sandy beaches but also a land of festivities. By coming to these festivals you can easily blend in with the locals and become a part of their culture.
Suggested Read: Boracay Island: A Detailed Guide To Explore Philippines' Little Paradise
4. Luzon – Explore The Picturesque Cities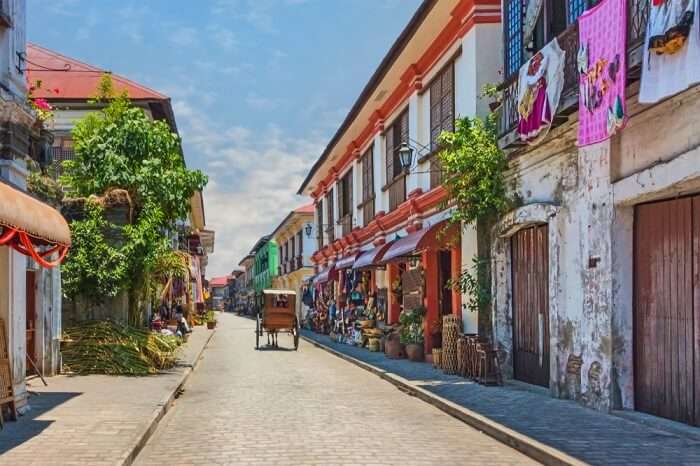 Luzon is a land of paradise. The cities here are glorified with natural wonders. This island is truly a gift of God. Being the biggest island of all, Luzon has in store a number of beautiful cities like Baguio City, Vigan, Legazpi City, Tagaytay City are some sites which are worth visiting. These cities are home to historic buildings, beaches, lakes, mountains, and narrow city lanes which have an essence of the Filipino culture. Find interesting places to visit on the Luzon island map for your trip and you'd be surprised at the number of exciting avenues it has in store for you.
5. The Beaches – Relax

Visiting beaches are things that will make your trip to these islands complete. These beaches are known for their turquoise blues water which meets with the sky at the horizon thus creating an awe stinking picturesque view. The white sandy beaches are perfect to lie down and relax and get tanned. You can also take a stroll through the coast which is beautified with inline palm shadowing the rock beneath. And finally, you can camp at night and spend it while stargazing. This is something you have got to experience if you ever come to this place.
Where To Stay
There are plenty of accommodation options in the three islands for all types of budgets and travelers – honeymooners, families with kids, solo trippers, adventure seekers, and more.
1. Pangulasian Island Resort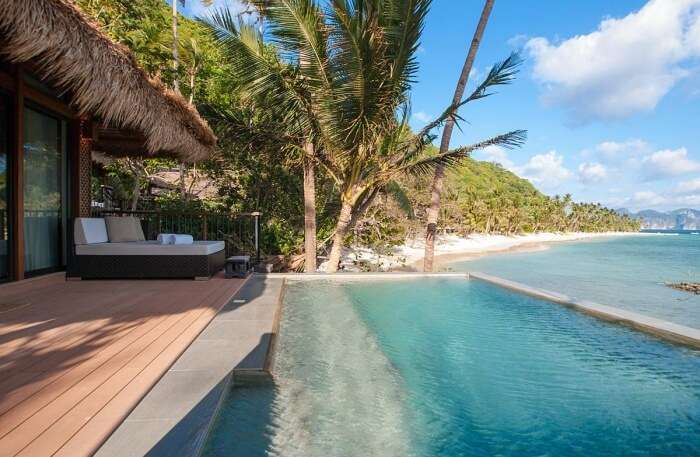 This is one of the best resorts in Luzon island which will make you feel at home. With 42 well-furnished guestrooms and a private beach, this resort also owns a restaurant and each bar. It has got outdoor pools, fitness centers, childcare facility, library, beautiful garden, laundry facility and a free buffet breakfast with free wifi. Also, the location is great as most of the beaches like the El Nino Mian beach, etc are just 20 minutes away.
Suggested Read: The Philippines In April: Best Experiences For A Delightful Vacay
2. Maayo Hotel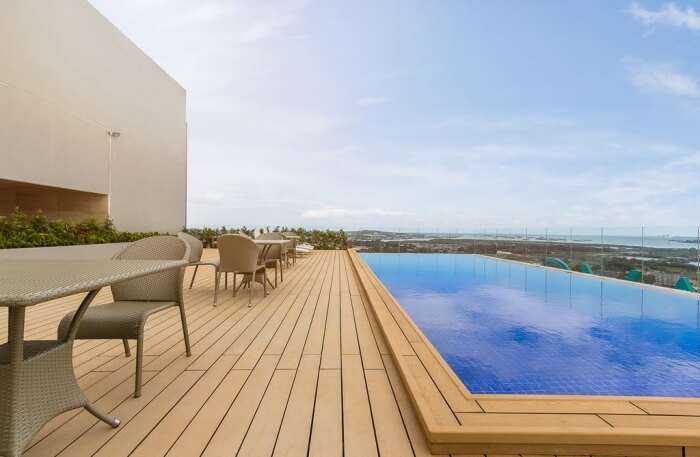 One of the best options for accommodation if you are planning to spend a day in the Visayas Island! This property offers well equipped and highly maintained rooms. Also, the rooms are clean, large and spacious. They have balconies giving you a nice view and are fully furnished. Most of the tourist's locations are located close by to this place.
3. D'Hotel & Suites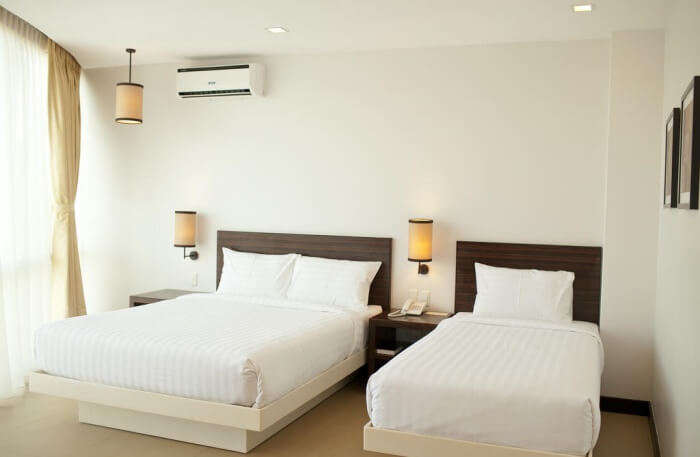 This is a beautiful 3-star hotel located on the island of Mindanao. It is at perfect locations for all the sightseeing breathtaking views. Rooms are cozy and comfortable. The balcony views are awe-inspiring. The room service is quite apt and they also have a restaurant where you indulge in some delectable food delicacies.
Further Read: Scuba Diving in Philippines: 10 Places For An Incredible Diving Experience
Luzon, Visayas and Mindanao constitute the island groups of the Philippines and are nothing less than the pride of the Philippines. It is a dream destination for both nature lovers and thrill seekers. You must visit this place in order to spend some of the best days of your life in the lap of Mother Nature and have some memorable moments that you can cherish for a lifetime. So, plan your holiday in the Philippines without further ado and explore all that it has to offer.
---
Looking To Book A Holiday Package?
Book memorable holidays on TravelTriangle with 650+ verified travel agents for 65+ domestic and international destinations.
---