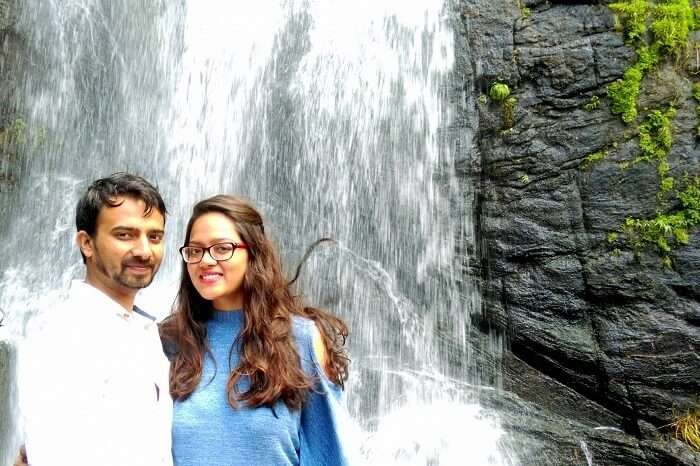 When the raw and pristine beauty of Kerala pulled him back for another visit, Karan couldn't say no. On a memorable 7 nights/8 days family trip to Kerala, he saw the lush-green landscape and rich cultural roots of Kerala in Munnar, Thekkady, and Alleppey.
I still remember when I visited Kerala with my family around 5 years ago and how I fell in love with that place. We couldn't visit all the places we wanted to, but this time, we thought of covering all the places we couldn't visit on our previous family trip to Kerala.
I was really keen on exploring the crown jewels of Kerala- Munnar, and Alleppey. Two places distinctly different from each other, yet equally fascinating.
 Himan Went On A Romantic Trip To Kerala & Here's How The Backwater Paradise Surprised Him!
Details of our family trip to Kerala
Trip Duration: 7 nights 8 days
Trip Cost: INR 52000
Agent Name: All India Holiday
Inclusions: Transfers, accommodation, breakfast, sightseeing, houseboat meals, and taxes
Exclusions: Train tickets, meals, and insurance
While searching for Kerala holiday packages on the internet, I came across the TravelTriangle website. They gave me an option of selecting, modifying, and constructing a customized holiday package. The price offered by them was also best out of all the options I had. Hence, I went with the deal given to me by All India Holiday agency.
Although we are from Bhuj, our trip began from Baroda in Gujarat. From there, we took a Rajdhani train directly to Ernakulam (Kochi).
Explore 8 Days Family Trip to Kerala
Here are the details of all the enticing activities we did on our 8 days family trip to Kerala. Take a look!
Day 1: Waterfalls And Spice Gardens En Route Munnar
Day 2: Evergreen Sights And Sounds Of Munnar
Day 3: Driving Out In The Jungle
Day 4 & 5: A Cultural Bonanza In Thekkady
Day 6: A Floating Home In Alleppey
Day 7 & 8: The Final Stop In Kochi
Day 1: Waterfalls And Spice Gardens En Route Munnar
Our train from Bardo arrived in Kochi at 5 am. At the Ernakulam railway station, the driver was present to receive us. And so began our road journey to Munnar. Enroute Munnar we visited a number of places like Spice Garden, Cheeyappara and Valara Waterfalls, and Tea Gardens.
The early bout of sightseeing on our family trip to Kerala meant that we reached Munnar, not before 2 pm. After checking into the Wild Elephant Resort in Munnar, we decided to relax at the hotel for the day. For we had already visited quite a few places during the day and we were tired from almost a day's worth of traveling.
 35 Charming Places To Visit In Alleppey, Kerala For A Perfect Vacay In 2022
Day 2: Evergreen Sights And Sounds Of Munnar
The day began with an early breakfast after we which we got ready for a day of sightseeing in Munnar. We started off by visiting places like Ecopoint, Mattupetty Dam, and Rose Garden. Post lunch, we paid a visit to the Eravikulam National Park. It was a great place for children and families to hang around, go on a picnic, and occasionally enjoy the clouds float across.
After a day packed with sightseeing, we returned to the hotel at 7 pm. After having dinner, we returned to our rooms and rested for the night.
 Family Trip To Kerala: The Best Of Nature On One Trip
Day 3: Driving Out In The Jungle
After having a healthy breakfast, we hopped on our jonga jeeps for a jungle safari in Munnar from 10 am to 1 pm. During the safari, we crossed a few familiar places like the Mattupetty Dam and Hanging Bridge. After the safari got over, we visited the Chocolate Factory, and then Munnar town for some shopping.
After having dinner in Munnar city, we returned to the hotel in Munnar for the rest of the night.
12 Famous Churches In Kerala That Can Take You By Surprise With Their Magnificence
Day 4 & 5: A Cultural Bonanza In Thekkady
On the next morning of our family trip to Kerala, we checked out of Munnar and traveled to Thekkady. We checked into the Green Leaf Periyar Resort at 2 pm. After having lunch at the hotel restaurant, we went to see some cultural performances like Kathakali and ancient martial arts of Kerala. After the shows finished, we returned to our hotel for the night.
The next day, we went for boating in Thekkady Lake. The experience was blissful and adventurous as not only did we enjoy boating, we were also lucky to see wild animals on the shores of the other side of the lake.
After we were finished with boating at 2 pm, we went for sightseeing in Thekkady. We visited the local market, Elephant Junction, and Cardamom County. Although there wasn't much to do in Thekkady, we really liked our hotel. The food, service, and rooms were really great.
Top Places To Visit On A Romantic Kerala Trip For A Dreamy Escape!
Day 6: A Floating Home In Alleppey
This day, post breakfast, we checked out of Thekkady and moved to Alleppey. After a smooth three-hour ride, we arrived at the houseboat at 1 pm. Once we reached, we were welcomed with a delicious lunch by the boat operators.
Later on, we navigated around the waterways of Kerala during the afternoon. I distinctly remember being fascinated by seeing children going to school on a boat as there was no other mode of transport. They faced challenges in life so different from ours.
In the evening, we hopped off the boat for a while and visited the Alleppey Beach. After taking in the beautiful view, I was surprised to see that the beach relatively empty. Later on that night, we returned back to the houseboat for a night stay.
 Witnessing Best Attractions On An Epic Friends And Family Kerala Tour
Day 7 & 8: The Final Stop In Kochi
The next morning, we woke up to an incredible sunrise and checked out of the houseboat after breakfast. From there we straightaway drove to Kochi. A few hours later, we arrived in Kochi and directly went for sightseeing. We saw the rich cultural history of Kochi by visiting the Jewish Synagogue, Dutch Palace, Fort Kochi and Fishing Nets.
We also bought some jewelry and souvenirs from the street market around the Dutch Palace. In the evening, we checked into the hotel in Kochi and visited Lulu Mall for some shopping and dinner.
With that, we arrived at the final morning of our family trip to Kerala. A morning checkout followed by a drive to the Ernakulam station ended what was an incredible week in Kerala.
With every passing day on our family trip to Kerala, I realized that calling this place "God's own country" is no exaggeration. No matter how much we saw, no matter how much we traveled, Kerala still left us with wanting for more. The people were welcoming, the atmosphere was heartwarming, and none of the sightseeing places ever let us down.
Know How A Romantic Honeymoon Tour To Kerala Changed Rudresh And Kshama, Forever!
High Points
Being surrounded by nature is the best part of being in Kerala.
The houseboat experience was really special and unique. An experience I would only be able to relive in Kerala.
Low Point
In Kochi, the hotel charged us INR 700 more because of GST. We weren't informed by our agent regarding this extra payment.
 23 Amazing Things To Do In Alleppey For A Rejuvenating Vacation In 2022!
God's own country has something for everyone. So, plan your vacation in Kerala and get ready to have a memorable and unforgettable trip with your family!
---
Looking To Book A Holiday Package?
Book memorable holidays on TravelTriangle with 650+ verified travel agents for 65+ domestic and international destinations.
---