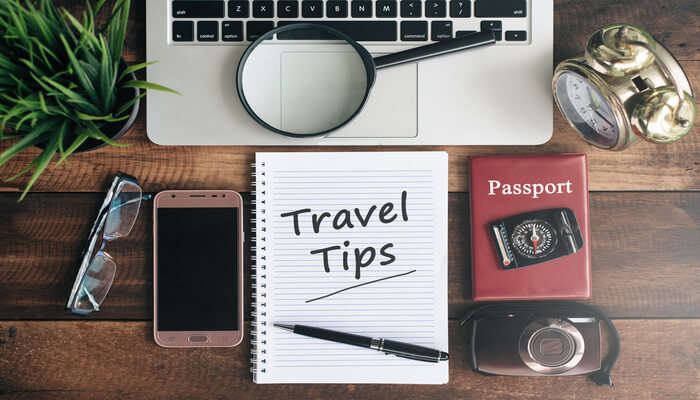 Kodaikanal is one of the popular honeymoon destinations in India. This is an ideal hilly getaway with perfect slopes, mesmerizing waterfalls, rolling hills, and clear lakes. This place connects you with nature when you chose for adventure activities like biking or hiking on trails through huge lush forests all around the town. Thus here are some Kodaikanal travel tips which every visitor must follow and enjoy a safe and enjoyable journey in the world of nature and beauty of hills.
When the place Kodaikanal comes in mind, the wonderful climate of the place with the peaks covered within the mist and amazing mighty clouds and the serene valleys and lakes are something we cannot miss to think about.
8 Kodaikanal Travel Tips
Here are some of the important Kodaikanal travel tips to remember before you go to Kodaikanal to enjoy a safe and happening journey. Take a look!
1. What To Pack 

If you are looking for travel tips to Kodaikanal you must be aware of the weather of Kodaikanal as the weather usually remains cold in Kodaikanal. The weather is cold throughout the year. It is advisable to carry woolens no matter during what time you plan to visit Kodaikanal. You may require woolens at the time of summers also when you go for hiking or trekking at high cliffs.
It is also recommended to pack a raincoat also, as unexpected showers also take place in Kodaikanal. An umbrella should also be packed for all of a sudden rainfalls. When you are at a higher altitude, sometimes your body may feel dehydrated, it is best to carry a moisturizer to keep yourself hydrated when you are at the top of the mountains. You may also take cap with you in case the sun goes very bright
Must Read: Adventure Sports In Kodaikanal To Try For All The Adrenaline Seekers
2. Explore The Culture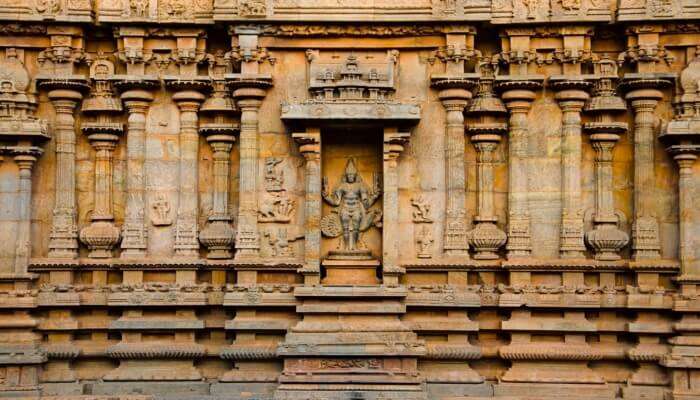 There are three famous temples located in Kodaikanal. And it is advisable to visit those temples as it is the culture of locals of Kodaikanal to visit any of these temples regularly. Kurinji Temple is one of the popular temples in Kodaikanal. It is situated at the distance of 5 km from the Kodaikanal bus stand. This temple is dedicated to god Muruga who was famous as the god of Hills according to the culture and literature of Tamil Nadu. One can enjoy the beautiful view of Palani hills and the Vagai Dam from the top of this temple. 
Another famous temple in Kodaikanal is Subramanya temple, this temple is dedicated to God Subramanian. It is one of the famous temples for south Indians which is located at an altitude of 135 meters. The major festivals of South India, Tai Pusam and Pangumi Uttaram are celebrated on a large scale in this temple. The last temple of Kodaikanal which is popular all over the world is the Village temple of Kodaikanal. Visiting all these three temples are worth visiting and it makes a lifetime memory.
Suggested Read: 34 Places To Visit In Kodaikanal That'll Make You Fall For The Western Ghats
3. Follow The Customs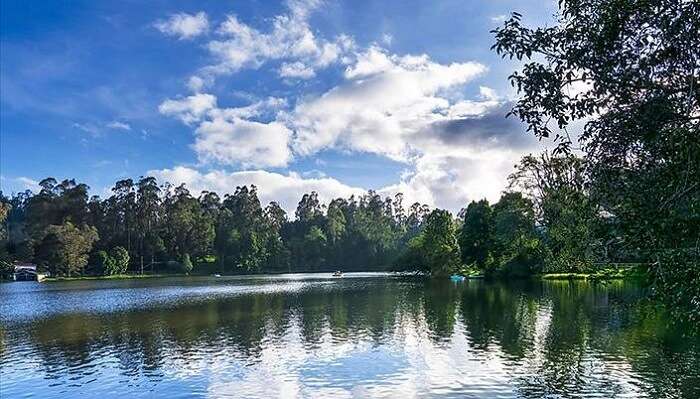 One of the most important Kodaikanal travel tips is to follow the customs. The locals are very friendly and warm, they welcome their visitors very warmly. One is supposed to take care of these feelings of the locals by reciprocating them with the same friendly attitude and by respecting the social customs of locals. The social customs are like the clothing of the person and the relationships with different gender so by respecting these customs your vacation will go very smoothly and calmly.
As therein Kodaikanal men are supposed to maintain a distance with women they don't know whereas the females are expected to dress up in modesty manner especially when visiting religious places of Kodaikanal. Giving tips is not advisable but if you wish to just give 10 percent of the service in restaurants and even for cab services also.
Suggested Read: 15 Kodaikanal Hotels To Pick From For Your Next Trip To Tamil Nadu
4. Avoid Few Points To Visit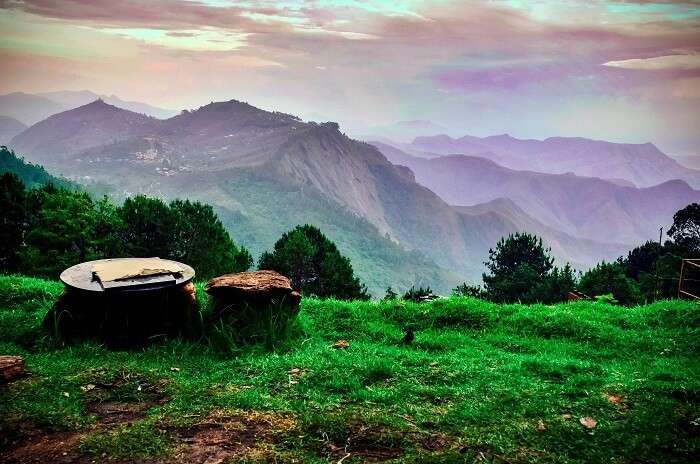 It is not recommended to visit Green Valley view which is known as suicide point in Kodaikanal before 10 am and after 3 pm, it is said that this is an odd hours for visiting this place due to the covered valleys with mist is found at this time and though the visitor will not be able to fathom the deeps. Most of the time the monkeys are around which is also chaos for visiting this place.
Another place to avoid is where the water samples of the Kodaikanal Lake is found, as the samples are proven to be contaminated after long research on it. The contaminated water samples contain a higher amount of mercury with lichens and mosses. So it is advisable to avoid and ignore using these water samples as much as you can. It is also recommended to be away from touts and agents as they usually come to offer their services when you are having a serene walk around the Kodai Lake. There are also many fake astrologers on the road they might dodge you for a palm reading and fortune teller. It is better to ignore such fraud astrologers. These Kodaikanal travel tips are going to save you from many troubles. 
Suggested Read: Kodaikanal Honeymoon Guide: What You Can Expect From The Queen of Hills
5. Adjust With Weather Change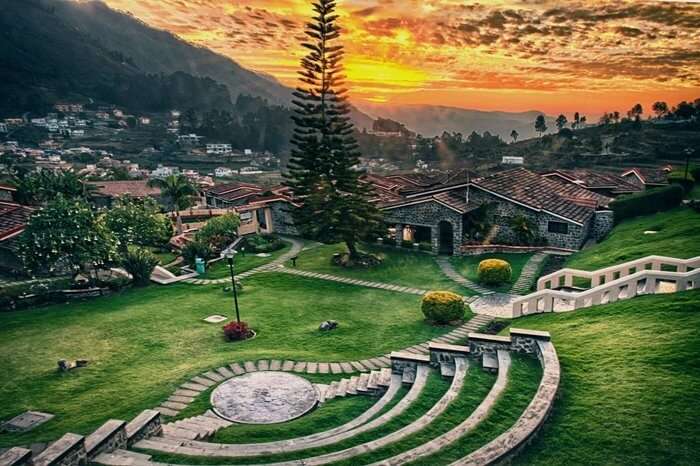 Visit this place can be made throughout the year. But the perfect time to visit this town is during winters that are around October to march. This is the time when the weather is at its best. Well, the weather of summers and monsoons around April to June and July to September is a relatively good time to visit. Therefore the winter season is the best time of the year to head towards Kodaikanal. During this weather the days are cool and the nights are very chilly which makes a stay comfortable and refreshing, which can be enjoyed in the mighty mountains of Kodaikanal. It is also advisable to visit in January as the main festival of this place Pongal is celebrated this month.
Suggested Read: Top 25 Things To Do In Kodaikanal For A Perfect Vacay
6. Kodaikanal Has No Airport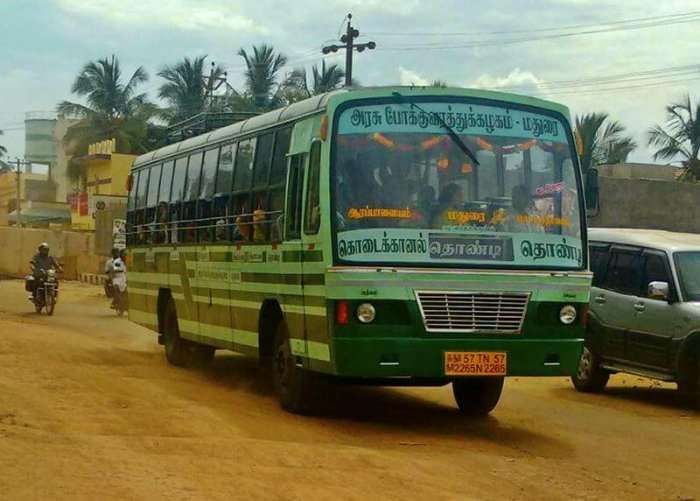 If you are planning to visit Kodaikanal, you should be aware of the fact that this hill station doesn't have an airport. This is one of the most helpful Kodaikanal travel tips. People who are traveling to Kodaikanal from abroad or any other city from India have to deboard at the Madurai Airport, which is at a distance of 120km from Kodaikanal. One can board buses from Madurai to travel to Kodaikanal. Many regular buses start from Chennai, Madurai, and Pondicherry to reach Kodaikanal.
Once you reach Kodaikanal, one can take private taxis from the taxi stand or from your hotel's travel desk you can request for the same. The taxis you hire will charge based on hours. It is advisable to set and agree on taxi rates in advance with the drivers as sometimes the drivers charge much higher than expected. You can also travel to Kodaikanal by train as the nearest railway station is Coimbatore junction and Madurai, these both cities are well connected to other cities of India. Kodaikanal has a great road network.
Suggested Read: 7 Famous Festivals Of Tamil Nadu Which Will Take You Close To The Ancient Traditions Of The State!
7. Worth Visiting Places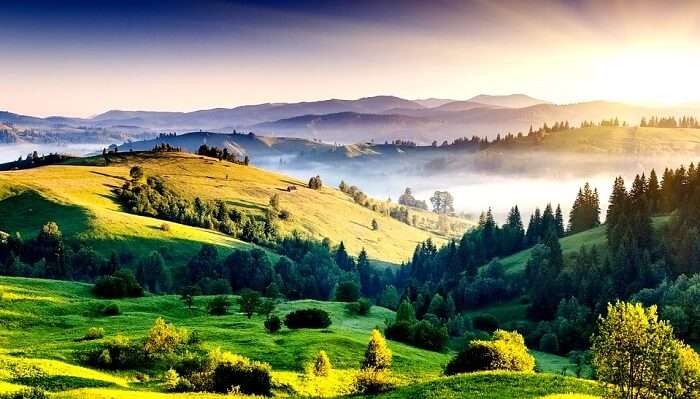 The fascinating hills of Palani hills makes Kodaikanal a major attraction for tourists. The beauty of serene lakes, lush forests, and plunging waterfalls is something not to be missed when you are visiting Kodaikanal. Stargazers can enjoy a view across the galaxy from the Kodaikanal Solar Observatory, while Jesuit priests trace the origin stories of life on Earth at the Shembaganur Museum of Natural History.
Suggested Read: 7 Airports In Tamil Nadu For An Awesome Flying Experience
8. Cuisine Not To Be Missed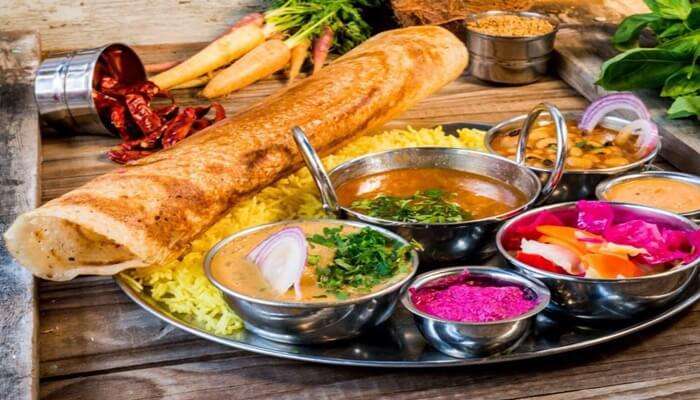 The economy of the Kodaikanal depends on a large number of tourists. As there are many restaurants which offer all types of cuisines from all over the world. But the famous cuisine of Kodaikanal is south Indian dishes. South Indian fare in Kodaikanal is famous and they make dishes which are vegetarian only. The main dish of Kodaikanal is Buttery Dosa pancake which is a favorite dish of locals and it is served with sambhar dal and coconut chutney, well the non-vegetarian eaters can also have mutton or chicken dishes.
Another popular dish is a rice dish served with jaggery or natural sugar cane sugar. In some parts of the Tamil Nadu, liquor is not considered to be a part of cuisine or it is not in the culture of south Indian people. And it is available only after a certain license is available with the restaurant owner.
Further Read: 35 Best Tourist Places In Tamil Nadu Ensuring The Most Awesome Vacay!
Are you ready to beat the heat this summer and head to these mighty cliffs of Kodaikanal? Don't wait and pack your bags to head out and enjoy a Kodaikanal holiday and also keep this tips guide to enjoying a safe vacation.
Frequently Asked Questions About Kodaikanal 
Is Kodaikalan safe to travel?
The place Kodaikalan is very safe for tourists. It is an insanely beautiful hill station.
How many days are sufficient for the Kodaikanal trip?
To enjoy the beauty of Kodaikanal, two or three days are sufficient.
What is Kodaikamal famous for?
Kodaikanal is famous for its beauty, and breathtaking natural surroundings and serene environments.
What is famous to buy in Kodaikanal?
The most popular shop in Kodaikanal is a Danish shop which offers artificial jewelry. Souvenirs, and aromatic oils.
How far is Coimbatore for Kodaikanal?
The distance from Coimbatore to Kodaikalan is 176 km which is covered in 5 hours by road.
---
Looking To Book A Holiday Package?
---
People Also Read: